Times Car Mechanics Took Pics Of What They Were Dealing With So Others Would Believe Them
Being a mechanic might seem like an easy job, but not everyone is a great car owner. Employees at car shops have seen and heard the craziest things from some of their customers. Luckily, they have shared many of them online. From clients that drive without any tires to those that keep the weirdest things in their vehicles, let's take a look at what "just rolled into the shop"!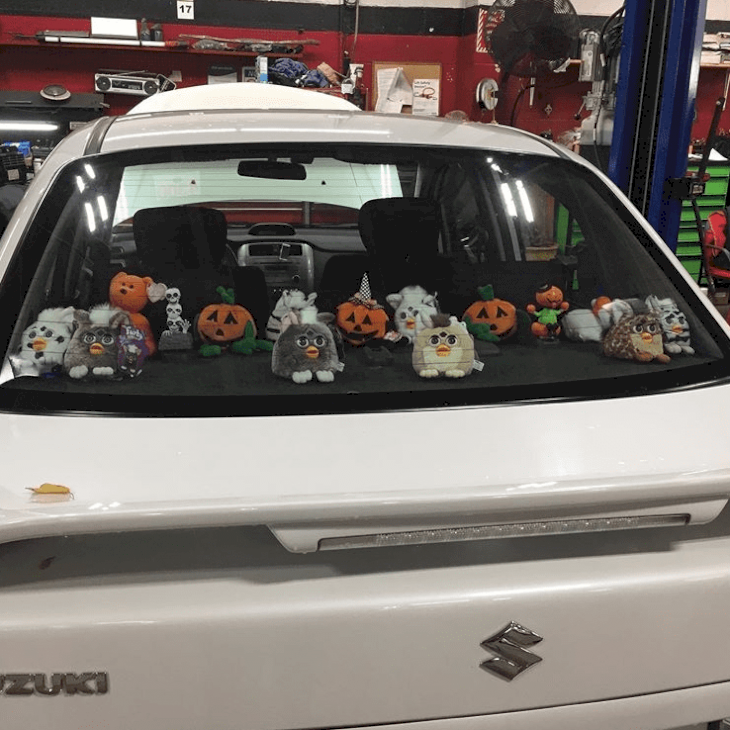 ---
SURPRISE UNDER THE HOOD
If you live in a cold-weather area, you probably know that animals tend to go under cars seeking warmth. However, this shop never imagined that they would get an opossum under the hood. Redditor Lotus496 posted the image and wrote, "Hood opens. Hood is layed down immediately. Tech exclaims 'Oh HELL NO.'"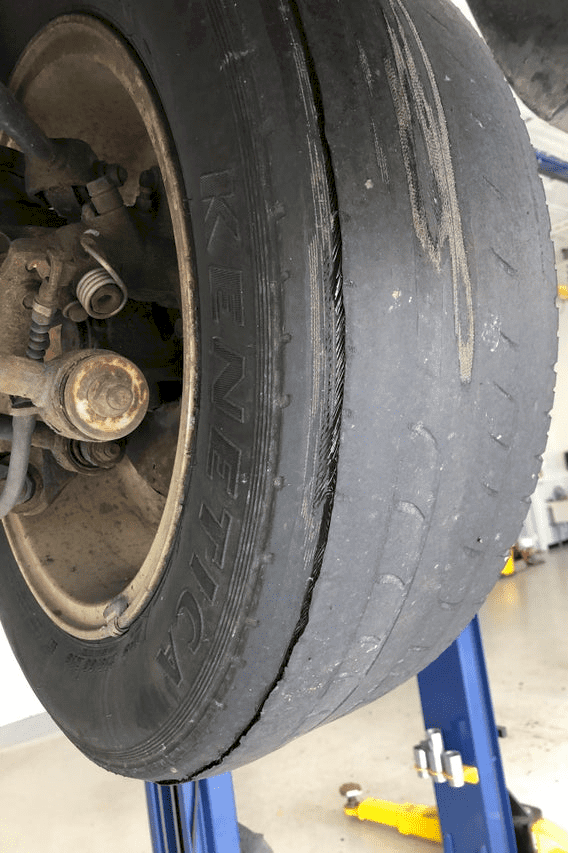 ---
NO NEED TO CHANGE TIRES
Unfortunately, changing tires can be pretty expensive, and not everyone can afford it. However, it's important to find that money because driving with tires like this can be dangerous. Redditor mooseinabox_ said that the client, "Came in for an oil change. Declined replacing the tire." Hopefully, everyone is alright!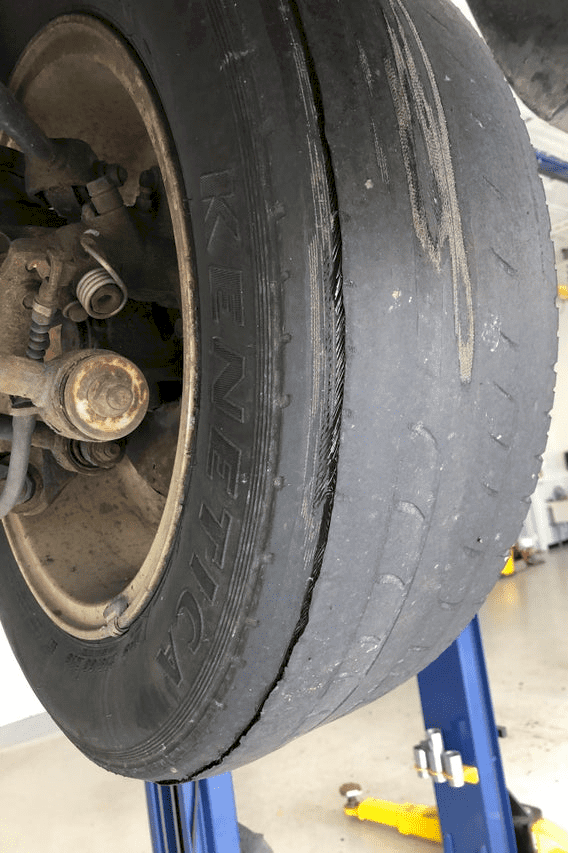 ---
JUST A BIT OF NOISE
According to Redditor whatsavq, the client told them that there was a weird noise while driving. Everyone has probably had that problem and not all of us are car experts. However, it's pretty clear where that noise was coming from this time. Although, they might have only noticed when they lifted the vehicle.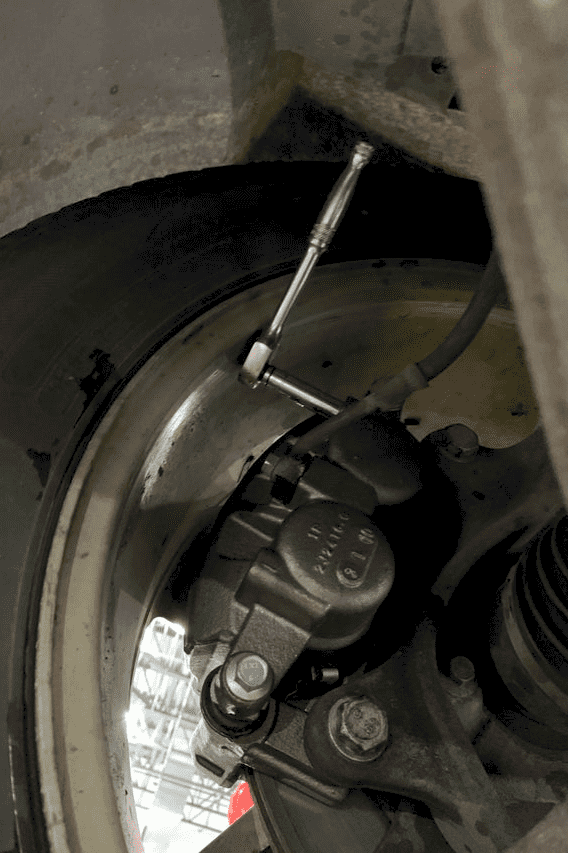 ---
DOESN'T ROLL ANYMORE
There seems to be a tiny problem here. According to Redditor dtownTireJockey, the customer said that it "Stopped rolling for some reason..." It's hard to imagine what happened here, but it might have been old and corroded to a point where it just broke off. Unfortunately, replacing something like that must be pretty expensive.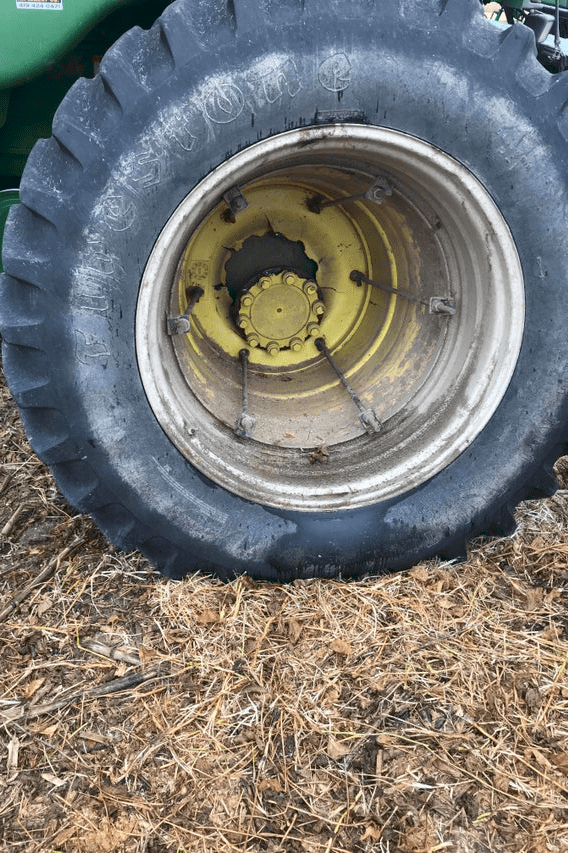 ---
WHAT PART OF AN ENGINE IS THAT?
Instagramer vinsjets posted this image and added the caption, "No one said anything about having to replace your frog every 3000 miles." Can you imagine finding a frog in your engine? Luckily, it seems to be alright, except for the fact that it was stuck in an engine and probably scared the car owner.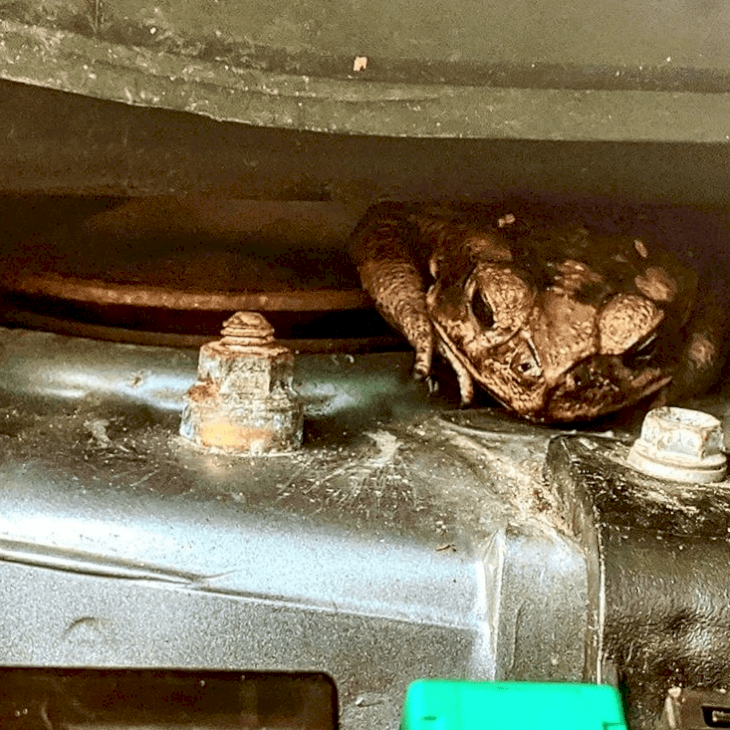 ---
CONFUSING REQUEST
Sometimes, it's hard to tell what a client wants, especially when they don't know much about cars. However, these contradicting instructions are pretty crazy. You either want to wash your car or not. But there's also a chance that the customer did not want to be charged for the service. They wanted the special courtesy car wash.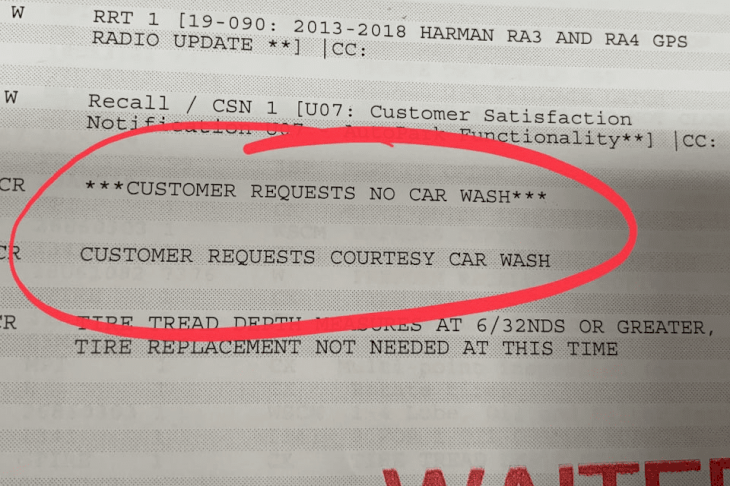 ---
BEAUTIFUL VINTAGE CAR
Sometimes, what "rolls into the shop" is not a huge disaster from a bad car owner. Many people take great care of their vehicles, especially if they are vintage. Redditor daubs1974 posted this image and wrote, "1966 Belvedere. Infiniti shop." It's in pristine condition and probably just needs a checkup. Additionally, the employees at the shop can enjoy it.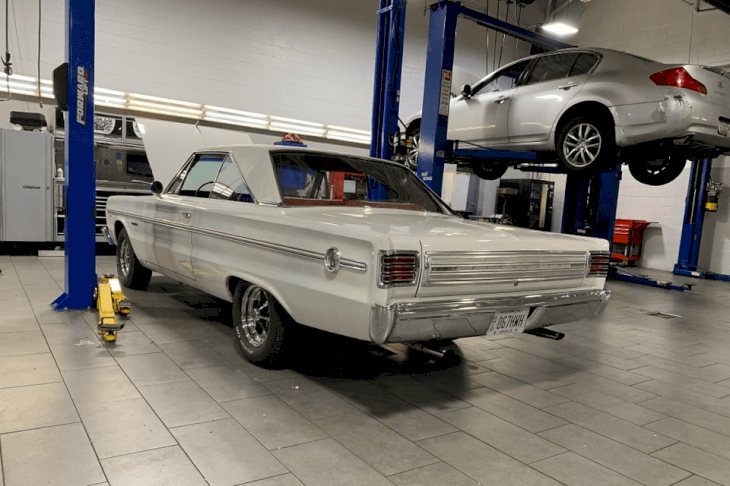 ---
IS THAT TOO MUCH?
Redditor samerooo posted this picture and asked for advice. "Where do I find the drain plug on this headlight? Customer added too much blinker fluid," they said. However, most of the comments told him that he had to make one himself. It's hard to imagine why the owner decided to add so much blinker fluid, though.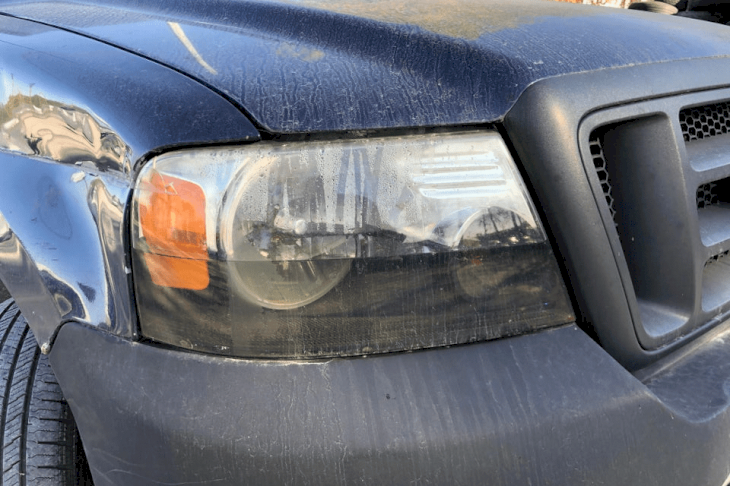 ---
DON'T LET YOUR HUSBAND DO IT
This could have been an accident. Redditor sweat119 uploaded this image and explained, "Hubby did his wife's brakes at home. Forgot a caliper bracket bolt. Literally cut the wheel in half." While many people can fix most of their car's problems at home, it's not always recommended. Luckily, it seems that this just costed these owners' a lot of money.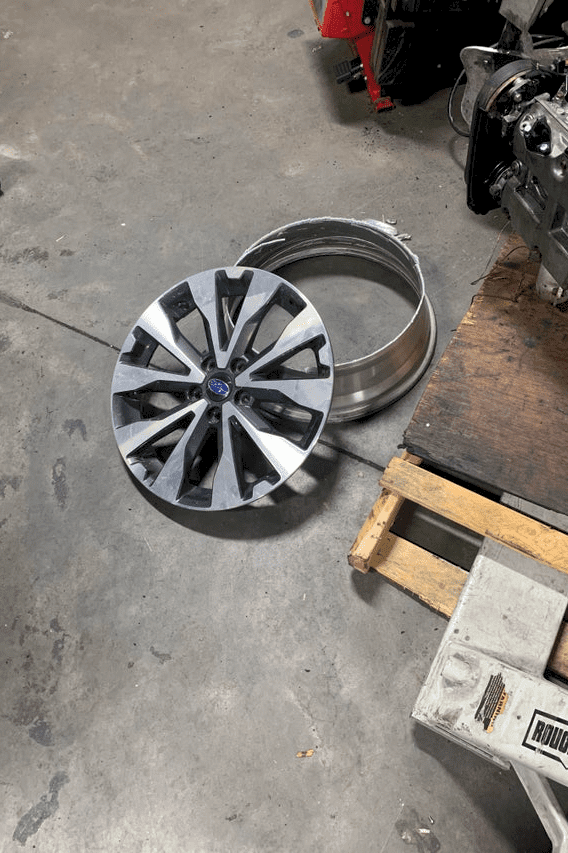 HAS THIS EVER BEEN CHANGED?
Some customers think that they can lie to a car shop employee about the conditions of the vehicle. However, they are almost like doctors, as the machine will tell them the truth. Redditor FenderDropD posted this picture and wrote. "Full-service history from Peugeot, on a service plan, this was "changed" 6k miles ago…" It's clear that the owners have not changed it.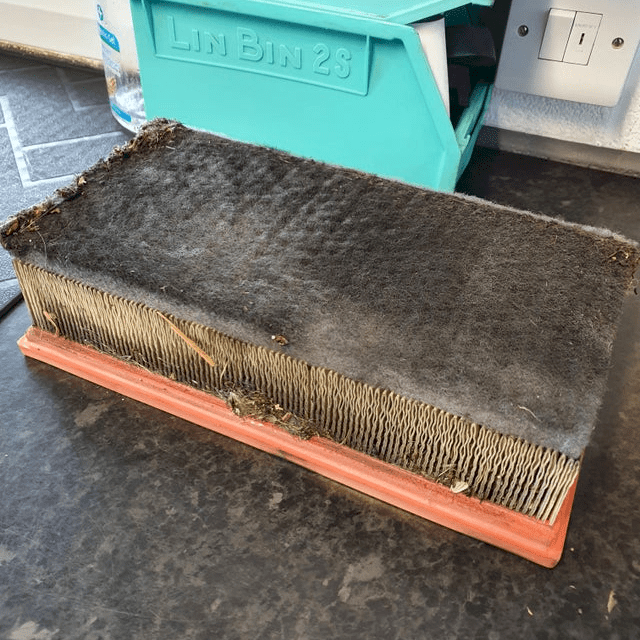 ---
MIGHT NEED A BIT OF CLEANUP
While sometimes a car needs a deep interior cleaning, this is not exactly what employees at the shop expect. It's one thing for the upholstery to be dirty, but this person doesn't like to throw things away. Imgur user DixonBawls wrote, "Sometimes the paper and plastic is to protect you from us...and sometimes, it's to protect us from you."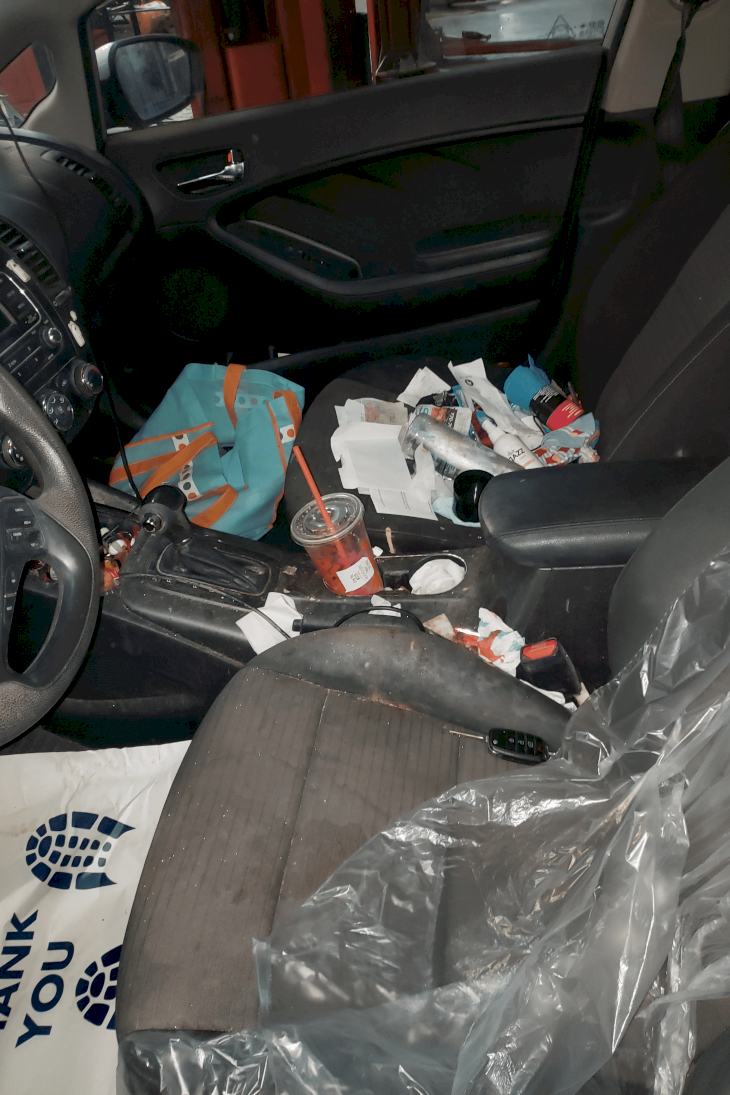 ---
BUCKET OF MOLASSES
Here is another confusing order for the day, and it's also proof that you really should not carry weird things in your car in case it spills over. Redditor Space_Snakes_ uploaded this image and wrote, "What were they doing with a BUCKET of molasses??" Additionally, it seems the spilled molasses got EVERYWHERE.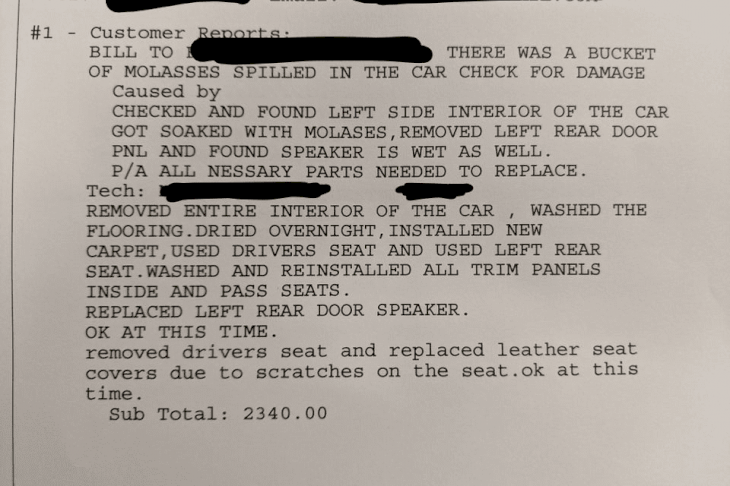 ---
FRAME IS DISINTEGRATING
While most of the car parts are pretty solid, you have to check those made with metal. It might corrode with time, and it could cause even bigger damage. Redditor Stxrky posted this picture and added the caption, "'04 Wrangler frame has seen some better days." This car might see a lot of use because a vehicle from 2004 should not be like that.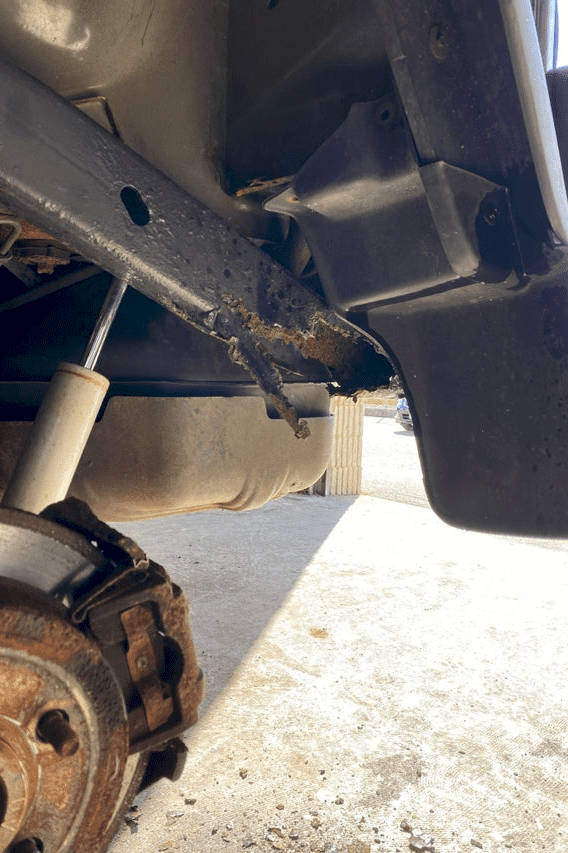 ---
BATTERY IS BRAND NEW
This might be one of the funniest scenarios a mechanic can ever see. Redditor sallysausages uploaded the image and explained that the customer said, "Won't start and it's not the battery as that is new." Most battery terminals come with a plastic cover, and you need to remove it when you want to connect it. However, in this case, they definitely did not remove it.
---
FURBY CAR
Not every weird thing that rolls into the shop are serious maintenance problems or a mistake that makes a car not run. Sometimes, you just get an eccentric customer that likes different things. Instagramer digital_1986ae86 posted this image with the caption, "Uhhhh what?" Honestly, it's hard to tell, but clearly, the client likes Halloween and Furbys."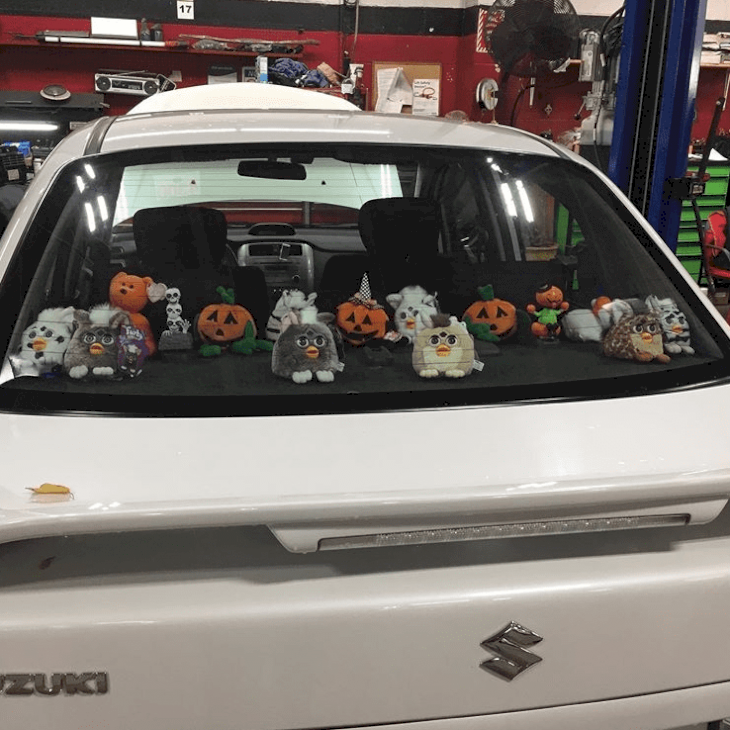 ---
FOCUSED CUSTOMER
While finding an animal under the hood is not the best scenario, pets are always welcomed at the car shop. Instagramer branonymity posted this picture with the caption, "When the customer is always watching you #justrolledintotheshop." No one would mind having this client watching you work all day.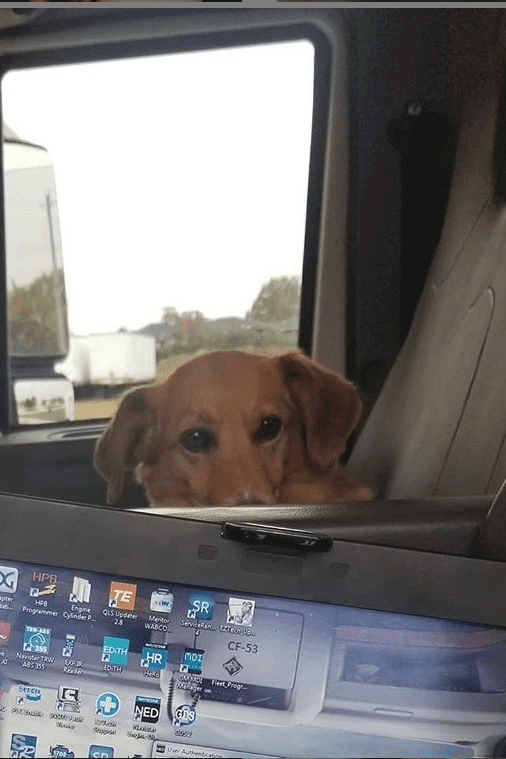 ---
NO JUICE LEFT
Unfortunately, when people don't understand how cars work, they can really cause damage. Instagramer braketechtherapy explained, "If there is no juice there no squeezed from the caliper. This is what happens when you let the brakes grind for too long." Everyone needs to be more careful while driving!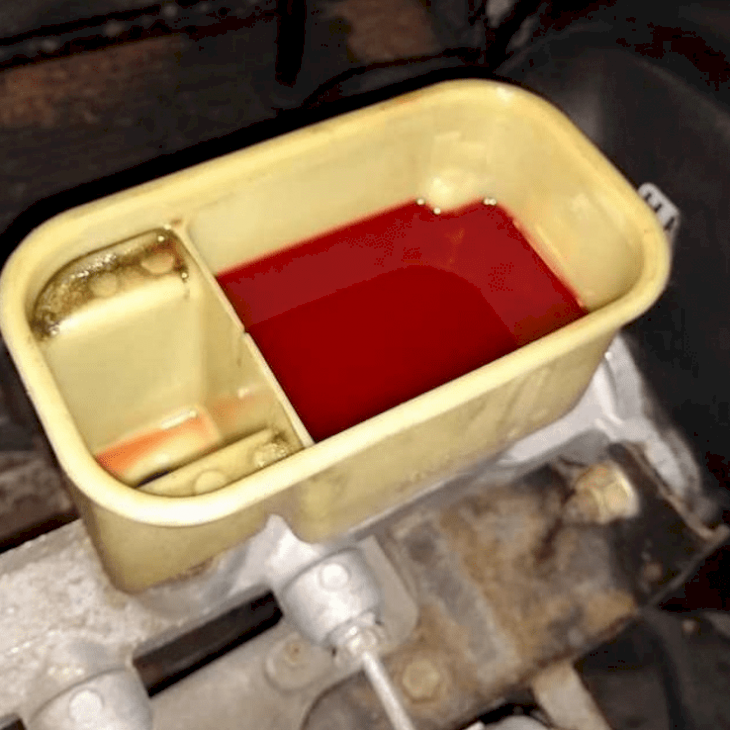 ---
COULDN'T SHIFT
Sometimes, damage happens because the car owner was clumsy and/or ignorant regarding a vehicle's parts and functions. However, other times, whatever is happening is beyond their control. Redditor drunklu posted this image and wrote, "C/S would not shift into 1st or 2nd gear." (C/s means "customer said"). Well, the nut was definitely not going to let it.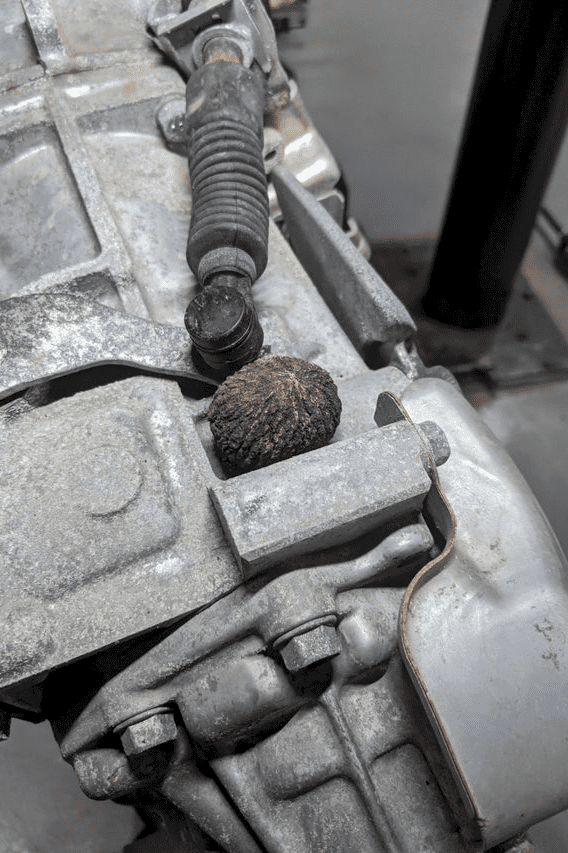 ---
HIT A TINY BUMP
You really have to wonder what happened here. Redditor jacknmn110 uploaded this image and wrote, "C/s hit a bump and smelled burning oil." What kind of bump was that? In the comments of his post, other users started wondering if it had been a landmine instead of a bump because that's a lot of destruction for "just a bump".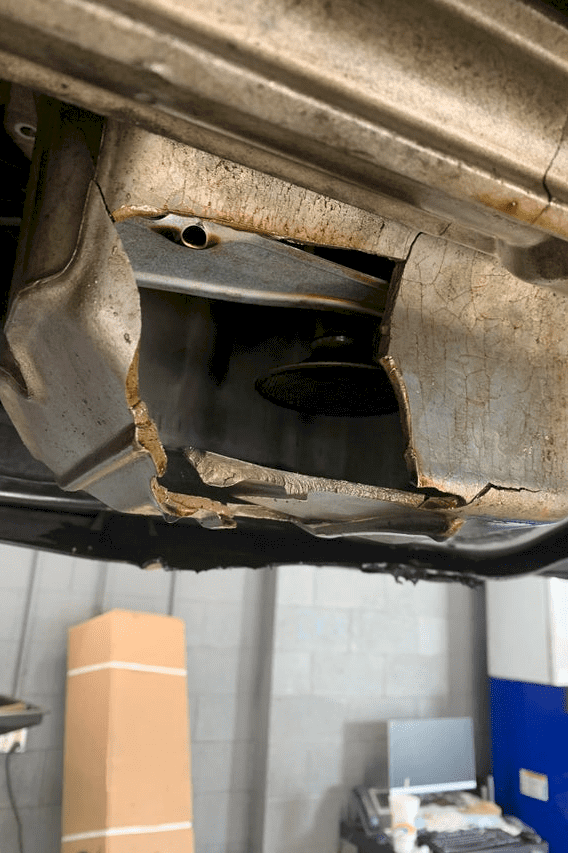 ---
FOR SOME REASON, IT WON'T START
Redditor Kevins_Auto_Repair uploaded the image and wrote, "C/S my car won't start." Well, that's obvious. First, the cable seems to be totally broken. However, a bigger issue is the accumulation of copper sulfate. There's no way this vehicle would ever start. Apparently, there was an acid leak from the battery, and it led to this disaster.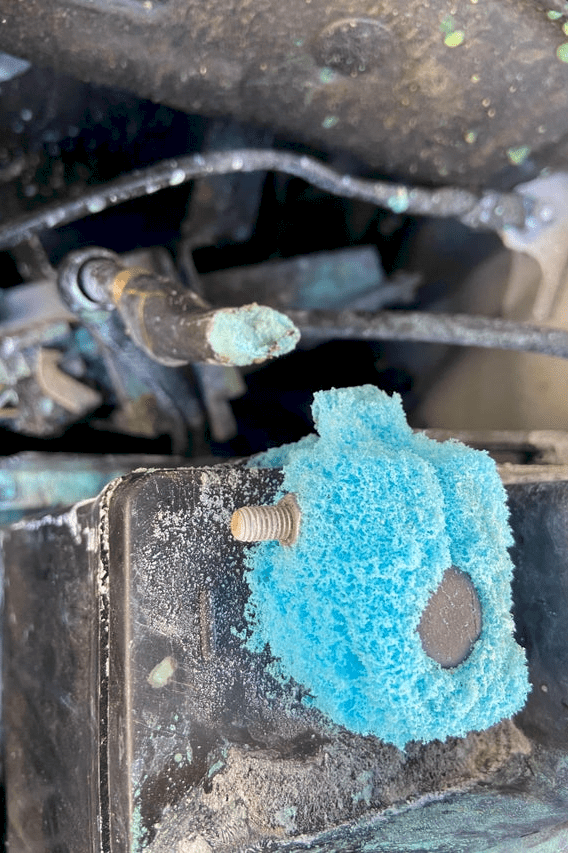 ---
QUICK STOP AT THE CAR SHOP
While it's important to take your car to the shop as soon as you suspect something odd going on, this customer might have been a little too hasty. Redditor PARKOUR_ZOMBlE uploaded the image and joked, "Lexus in to pick up some brake pads. (Today)". According to some of the other users, it's not uncommon for cars to crash into stores.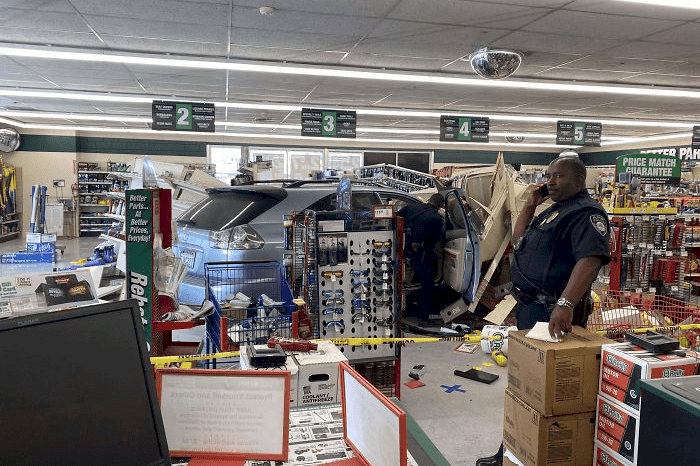 ---
GOING RIGHT INTO THE TIRE CHANGER
This is another case of crashing into something. However, it seems that it might have been due to a little carelessness. Redditor originaldeadlysin wrote, "Rolled into the tire changer. That's part of the shop...right?" But when another user asked about the tire changer being in the doorway," they explained.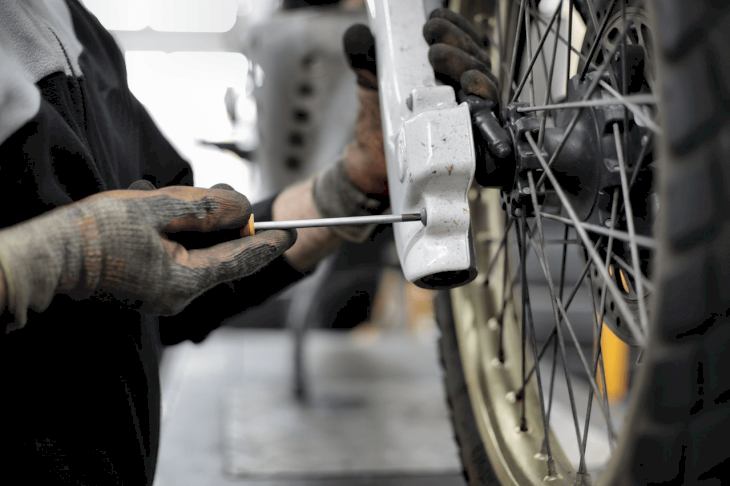 ---
"To hit this even when it's sticking out, you do have to be aimed so far towards the passenger side that your driver side wheel is gonna go into the pit in about another 2 feet," the Redditor continued.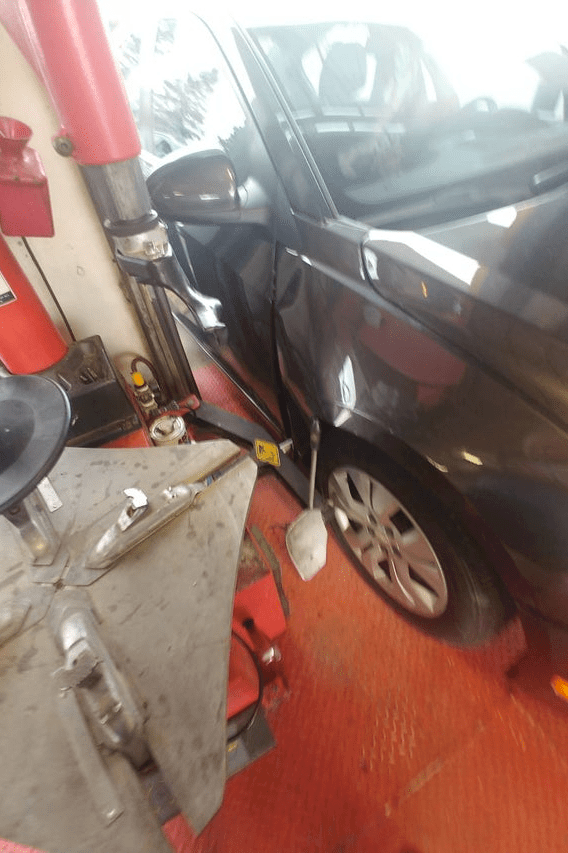 ---
LOST PLIERS
Anyone with lots of experience changing tires can probably tell you that anything can somehow get stuck inside a tire. Some people have been found screwdrivers too, but in this case, it a set of pliers. Redditor AangusArlenstein uploaded the image and wrote, "Anyone seen my pliers laying around?" It's likely that the owner never knew where that tool went.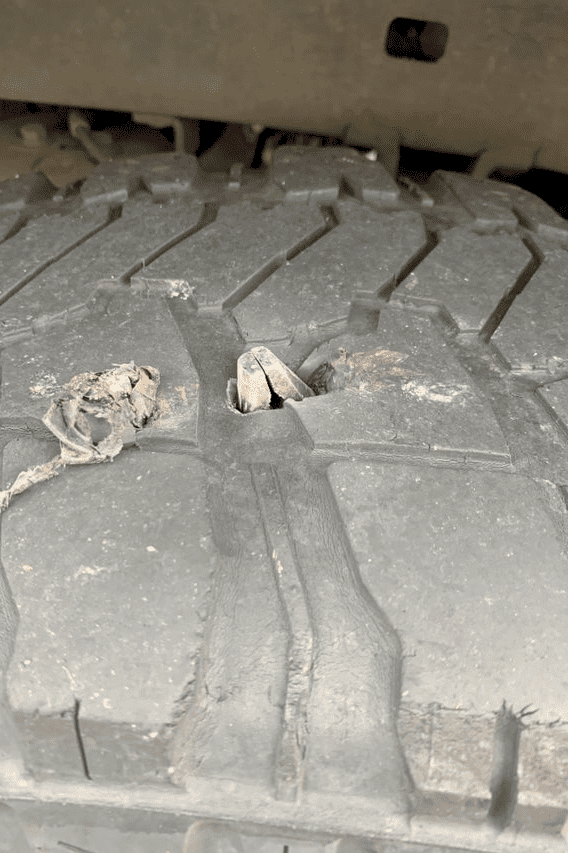 ---
CHEATER'S REGRET
Unfortunately, anyone can key someone's car. It's technically not the owner's fault, or at least, it was not negligence or bad driving habits. But, he was probably to blame for cheating on his partner. Keying a car is not an uncommon form of revenge for people that have been scorned in a relationship. The client really should have hidden the vehicle.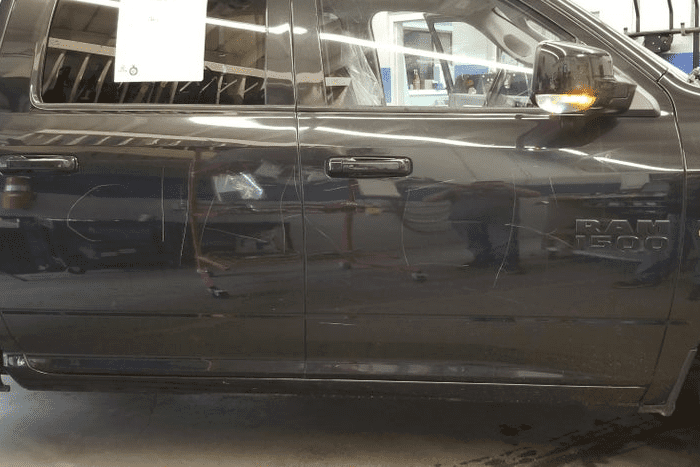 ---
LITTLE MISCALCULATION
This is another case of miscalculation, but it definitely went farther than anyone expected. Redditor mattthepiratehunter posted the picture and added, "I'm just going to leave this here." They also commented, "The person that did this also managed to not get fired." That's a very understanding boss.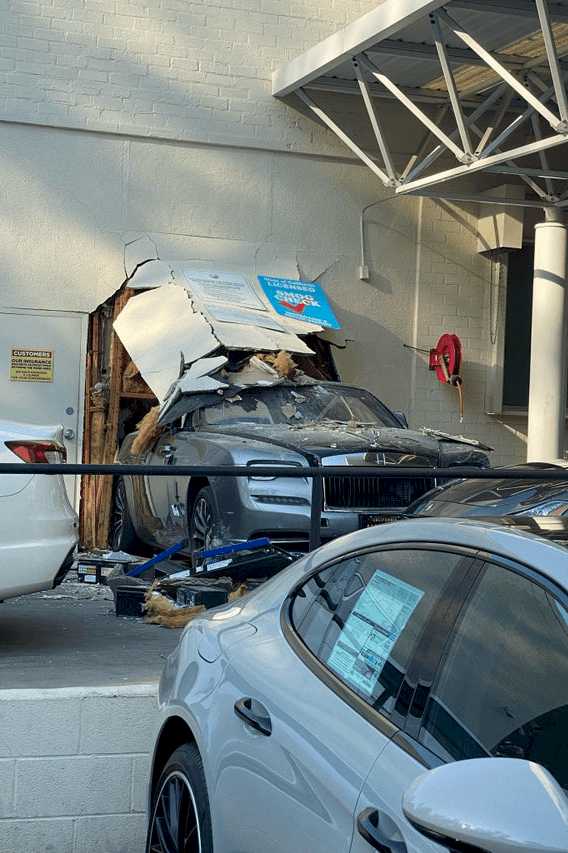 ---
HELLO FROM THE BACK SEAT
Dogs are always welcomed at the auto shop, especially if they are such good boys like this cutie. Redditor SquareTheM posted this image and wrote, "Customer failed to mention the fact that his dog was in the vehicle, scared the hell outta me." Some people get scared at first, but look at that innocent face!
---
WORKED FOR THREE DAYS
It's hard to imagine who in their right mind would possibly drive without a tire. However, this person really did it. Redditor jlbw78 uploaded this image and wrote, "Says didn't have a spare, drove for 3 days! I found the spare in the trunk complete with jack!" Of course, you might think you don't have one, but this is now going to be even more expensive just getting a new tire.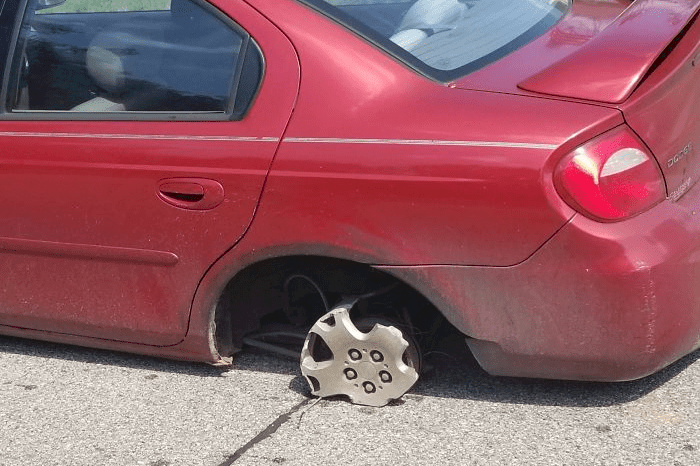 ---
NO NEED TO SEE THE DASHBOARD
Many folks get all kinds of decorative things for their cars, but this one seems particularly impractical. Redditor thewaffleofrofl posted it and added a little joke, "Sorry officer I didn't know how fast I was going." Additionally, that thing can probably get pretty dirty after a while. It's just better not to have it.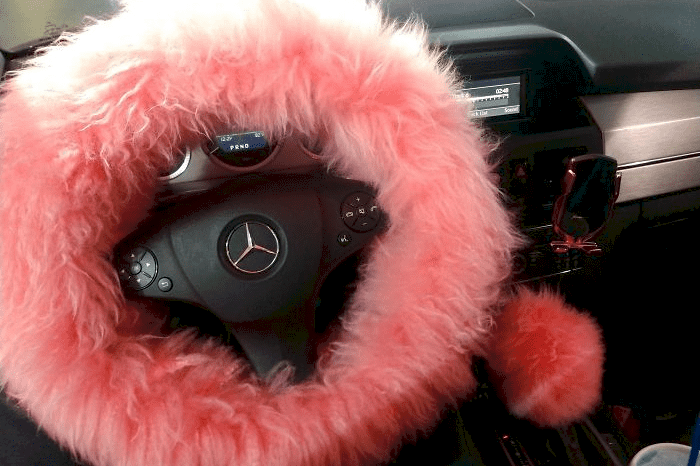 ---
WHY DOES MY CAR IDLE?
Clearly, some people can be thoughtless or just plain clueless, but this one is outrageous. Redditor El-Viking added this image and explained, "C/S Engine idles high." Obviously, the vehicle is going idle if the accelerator is always being pressed by the floor mat. Furthermore, this probably seriously damaged the brakes too.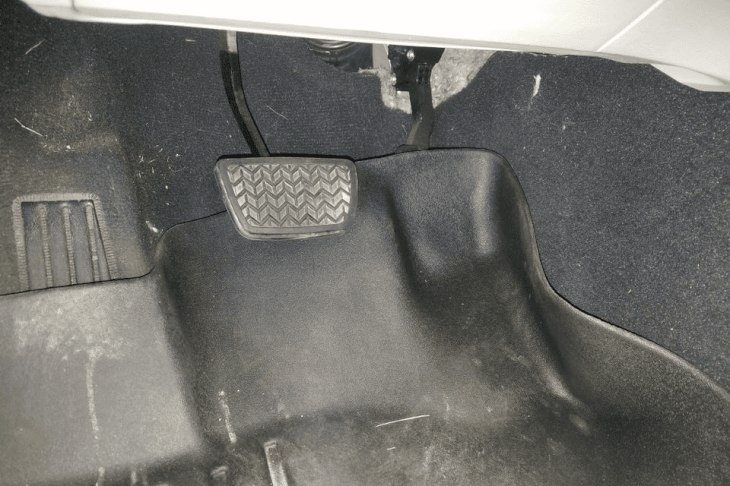 ---
Everyone needs to remember to take care of their cars. Safety first! Let us know which of these moments was the funniest. If you liked this article, share it with your friends that might need a laugh today. See you next time!