The World's Top 20+ High-Earning Sportswomen, Ranked
If you watched the recent FIFA Women's World Cup in France, you know that the women's teams are just as incredible as their male counterparts. What you might not realize is that women's sport overall is nowhere near as lucrative as men's sport! Let's take football, for example. Did you know that the highest-paid woman in football earns 326 times less than the highest-paid man in football? Ada Hederberg, the holder of the Women's Ballon d'Or, is said to earn $420,000 every year. Sure, it sounds like a great salary, but it really highlights the pay gap when we compare it to the highest-paid men's footballer! His name is Lionel Messi, and in comparison, he is on 138 million a year. Phew!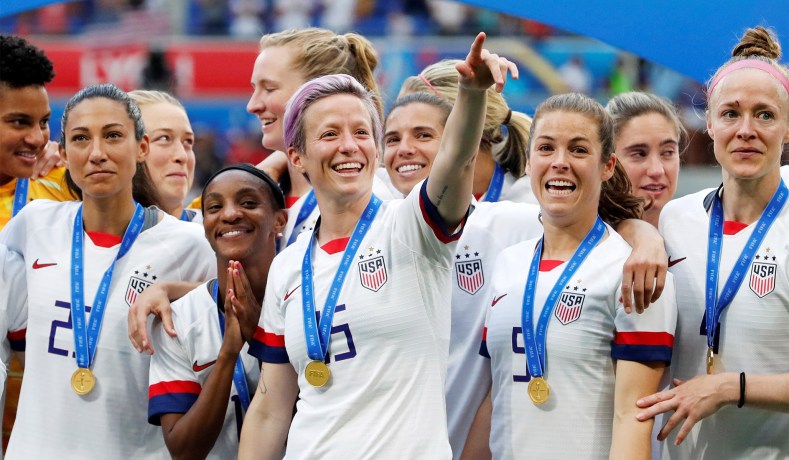 But why is Lionel paid so much more than Ada? Well, back in the nineteenth and twentieth centuries, it was more taboo for ladies to participate in organized sport. Thankfully, the future happened, and sports lovers everywhere suddenly had twice as many things to watch on TV, and twice as many matches and games to go see! Unfortunately, there are still some big barriers for women across the world when it comes to being a professional athlete. Women's sports often don't attract as many viewers as some men's leagues, for example in rugby, ice hockey, or NFL. This means that advertisers won't pay as much to support the sport, and as a result, women's rugby and ice hockey aren't as well-televised as the men's versions! It's a bit of a catch-22 when you think about it.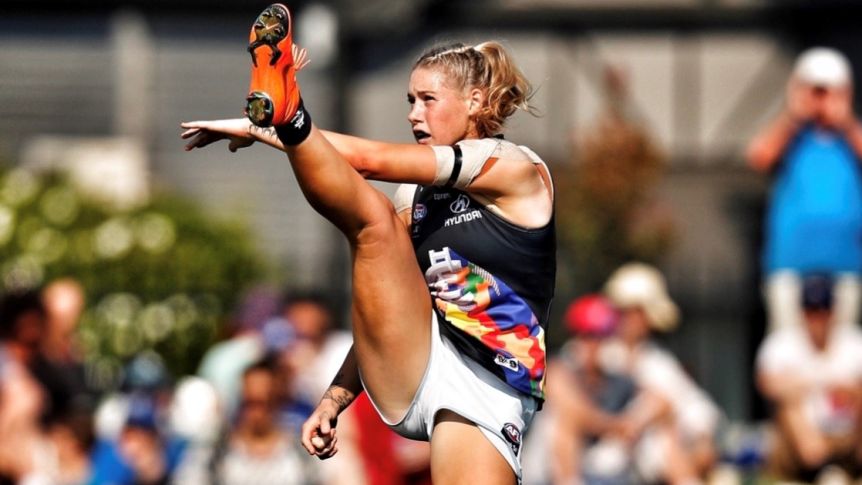 Nevertheless, as time goes on, gender participation only increases. Some sporting codes, like figure skating or netball, often have more women involved than men! What's more, is that the recent FIFA Women's World Cup in France really made a name for women in sport. And only recently, Australian AFL player Tayla Harris was immortalized in bronze! See that woman above doing that awesome kick? That's Tayla Harris. A statue of her was placed a little while ago in one of the busiest places in Australia: Federation Square in Melbourne. Women are really killing it in the sporting stakes! We're taking this opportunity to rank all of our favorite high-earning sportswomen by their net income. Do you think you know who is at number one?
Alex Morgan
Net worth: $3 million
Alex Morgan made a bit of a name for herself at the recent FIFA Women's World Cup in 2019. She has been a co-captain of the United States' Women's team for the past two years and cheekily mimed sipping tea after the US scored a goal against England. While most of us thought it was hilarious, there were a few that weren't quite so thrilled. But the criticism of Morgan really just highlighted how much scrutiny women in sport can be placed under. "I feel that there is some sort of double standard for females in sports, to feel like we have to be humble in our successes and have to celebrate, but not too much or in a limited fashion." And she would know! Alex Morgan has had a long and highly successful career, so is more than familiar with living under the sporting spotlight. When she competed with the US national team at the 2011 FIFA Women's World Cup, she was the youngest player on the team.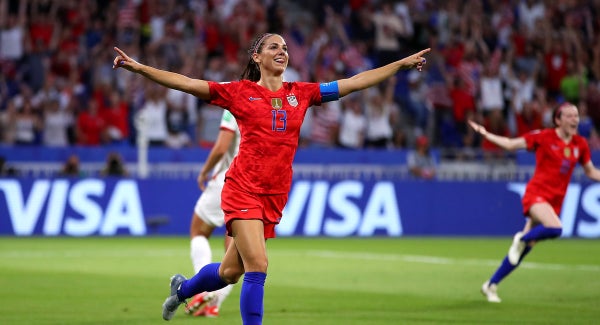 She quickly proved herself, and only a year later would score the winning goal against Canada in the final minutes of the semi-final. And it's not just the US of A that can't get enough of Alex Morgan! She played for Lyon in France in 2017 and helped to bring the team to victory. What's even more impressive is that she even has a film made about her, and she plays her own character! But wait until you hear about her endorsements. She has done deals with Nike, AT&T, Coca-Cola, Chobani, and even Chapstick. It's no wonder she's the highest-paid women's soccer champion in the world! This incredible woman is a plant-powered athlete too and is a proud vegan. PETA even crowned her the most beautiful vegan celeb of 2019! And if you think she looks familiar, well, you might have seen her on the cover of Sports Illustrated. Or if you didn't see her there, maybe you caught her in Vogue, Shape, Elle, Time, Fortune, Health or Self magazines? Alex Morgan knows how to market herself, that's for sure.
Simone Biles
Net worth: $4 million
It's hard to believe that someone born in 1997 could be one of the world's best gymnasts today. But it's true! This incredible woman might not be the top earner, but we couldn't make a list of our favorite high-earning sportswomen without including Simone. If you haven't heard of her, she's the 2016 Olympic all-around vault and floor gold medalist for the USA and is one of the best in the whole entire world. She might even be the best gymnast of all time! At only 22 years old, she is the sixth woman to win titles individually at the Olympics and the World Champs.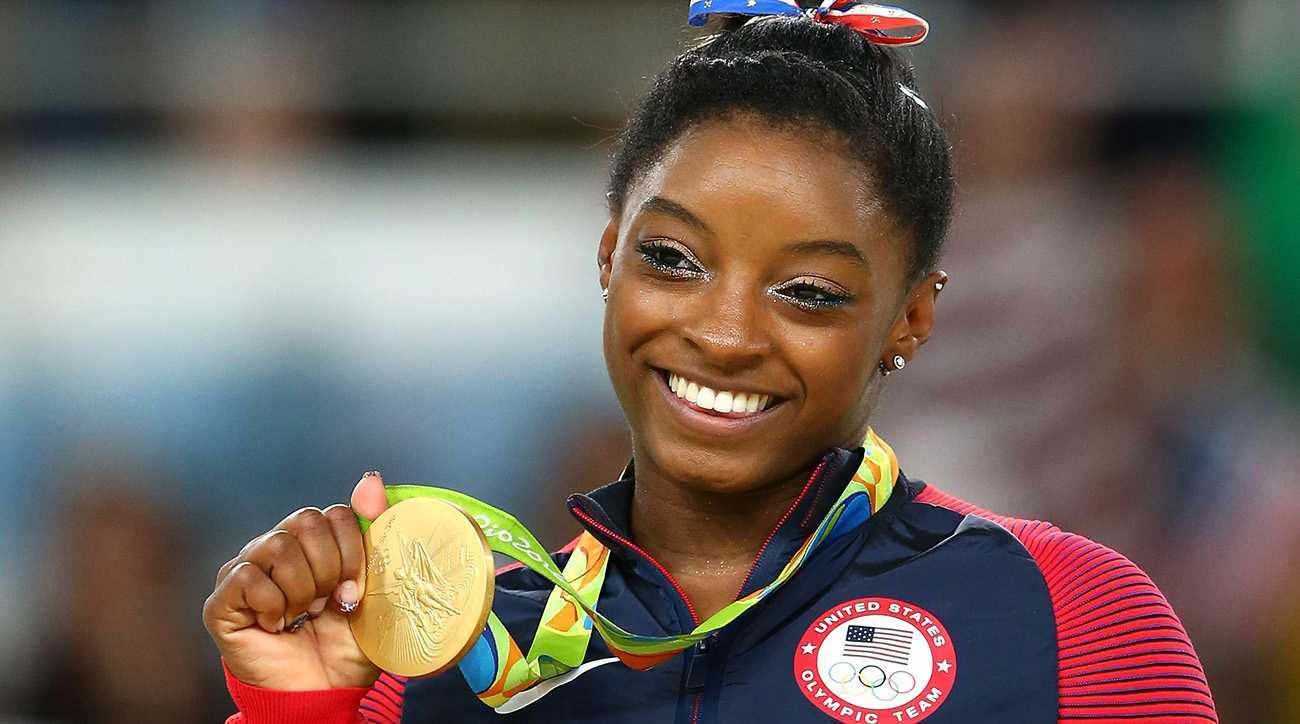 Impressively, she also has the most world gold medals of any gymnast, ever, and started training when she was only six years old. She has also written an autobiography, entitled 'Courage to Soar: A Body in Motion, A Life in Balance,' and even competed on Dancing With the Stars when she was only 21. Biles and her partner, Sasha Faber, managed to place fourth in the competition. She may be used to winning gold, but we still loved watching her dance. So how does Simone bring home the bacon? Well, her endorsements include some pretty massive companies, like Nike and Beats by Dre. She has her own line of gym equipment with Spieth America, too. You go, girl!
Ariya Jutanugarn
Net worth: $5.3 million
Have you heard about Ariya Jutanugarn yet? Like Biles, she's another youngster who has shot to fame in the sporting world. Ariya hails from Thailand and is the very first Thai golfer to ever win a major golfing championship. Isn't that impressive? This high achiever comes from a family of avid golfers, which surely must have come in handy! Ariya's older sister Moriya is a professional golfer too. They have a healthy rivalry, and travel to play golf together along with their parents. The sisters are only the second ever to win at the LPGA Tour.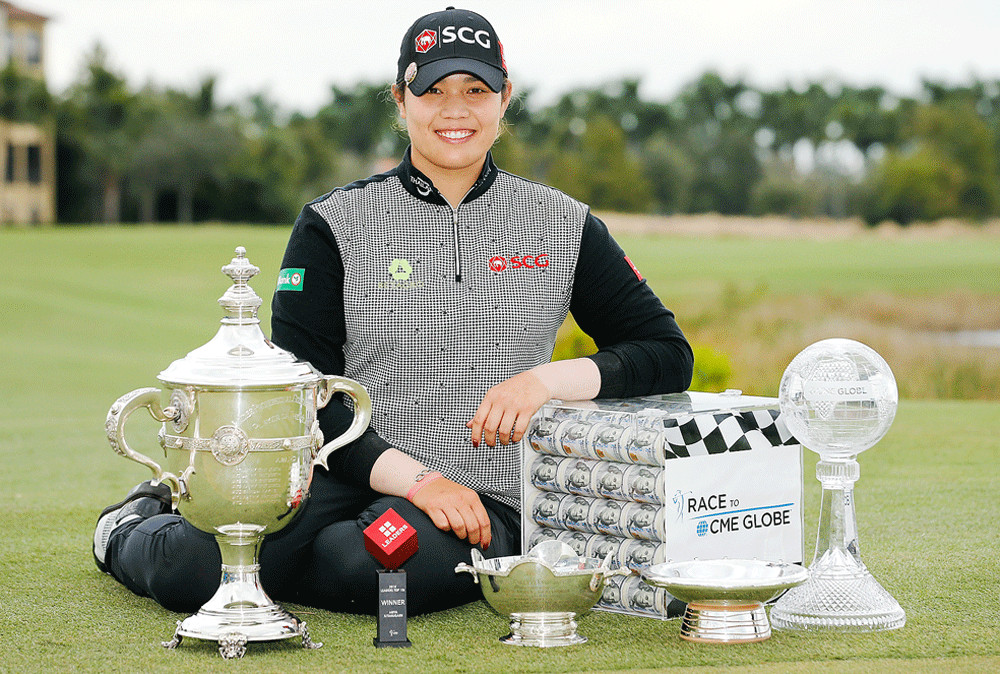 Nonetheless, Ariya Jutanugarn has over ten endorsement partners, including Toyota, and was named the highest-ranked women's golfer in the world in 2017. That's pretty awe-inspiring, especially considering that she only turned professional in 2012. But there are even more mind-blowing facts about Jutanugarn - she was also the youngest player in the history of the LPGA to qualify. Can you guess how old she was? 17? 16? Nope - she was eleven years old when she qualified for the 2007 Honda LPGA Thailand. Ariya is definitely one to watch in the golfing world. She is especially exciting to watch because of her bold playing style, and also because of her rivalry with her sister! 
Yani Tseng
Net worth: $6 million
There must be something in the water in the world of women's golfing. Why, do you ask? Well, Yani Tseng is yet another incredible high-flying golfer. hailing from Taiwan, she was ranked the number one women's world golfer for two whole years. And that was when she was only 22! Whew. At only 30 years of age, she has nearly qualified for the World Golf Hall of Fame. What's more, is that she is the youngest player to have won five major championships. That's right - she beat both the men and the women! In 2011, she won the LPGA Tour Player of the Year award for the second year in a row.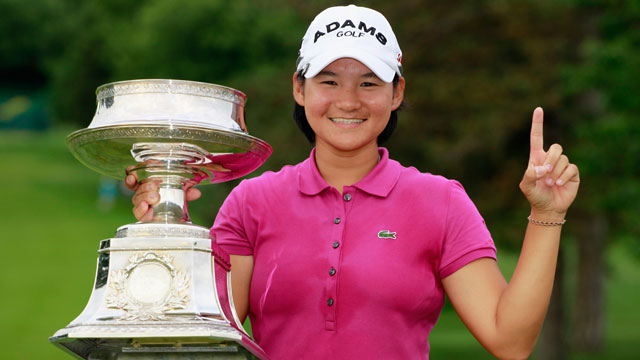 2012 started off well for Tseng, and she won most of the events she participated in on the 2012 LPGA Tour. But after her Kia Classic tournament win in 2012, Tseng began to drop down the rankings. Nonetheless, she has begun climbing again and has made $10 million total in LPGA Tour earnings alone across the course of her career. She was the world number one back in 2012 but has slipped to number 328 on the rankings. We hope you're okay, Yani!
P.V. Sindhu
Net worth: $9 million
Pusarla Venkata Sindhu is usually known as P.V. Sindhu, and like Simone and Ariya, is one of the youngest champions on our list. At only 24 years of age, she has won a medal at almost every badminton world championships since 2013. In the 2016 Summer Olympics, she represented India, and broke a record, being the first Indian badminton player in the finals. Funnily enough, both of her parents played volleyball for India, and her older sister also achieved national ranking as a handballer. Nonetheless, it seems that P.V. is the most talented sportsperson in the family.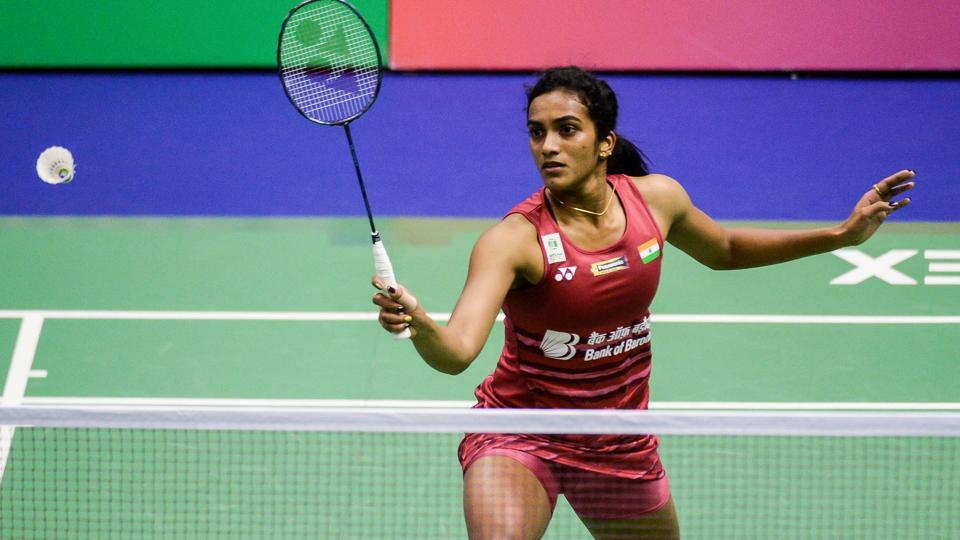 Coaches and journalists have commented on her incredible work ethic and the fact that she never gives up. One of her biggest successes so far has been making it to the top four in the 2018 All England Open, which is a prestigious world badminton competition. She won gold and silver medals at the Commonwealth Games in 2018 and has only continued to climb since then. It's not every day that you hear of a badminton player securing big endorsements, either, but Pusarla continues to prove her exceptionalism. She recently signed an enormous endorsement deal with Li-Ning which was worth over $7 million USD. Wowee! 
Sloane Stephens
Net worth: $9 million
The very impressive Sloane Stephens was ranked third in the whole world after her success at Wimbledon in 2018. And she's only 26. Talk about an overachiever! Stephens' incredible career has seen her win a total of six World Tennis Association titles, and in 2017 she was the US Open champ. Yahoo! So how did she become such an awesome tennis player? Well, like Ariya Jutanugarn and P.V. Sindhu, Sloane Stephens comes from a bit of a sporting family. First of all, her mother, Sybil Smith, was Boston University's number one swimmer and remains so to this day.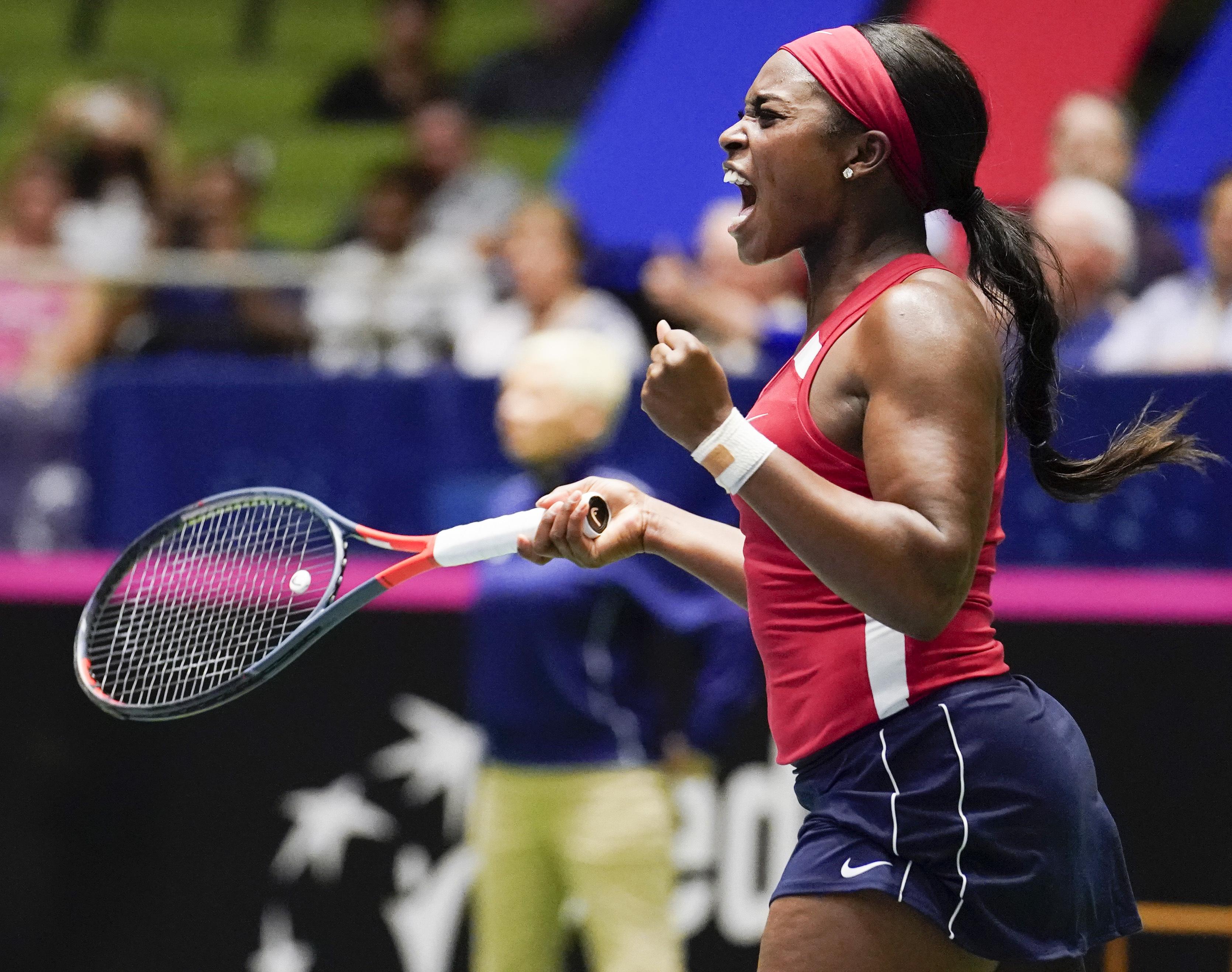 She is honored in their Athletic Hall of Fame and would become the first African-American Division I All-American swimmer. What's more, is that her father was an NFL player! John Stephens was a running back for the Patriots back in the day. But it would be her stepfather, Sheldon Farrell, who influenced her to get into tennis. There was a club across the road from their house, and the whole family would play there. By the time she was fifteen, Sloane was playing women's doubles at the US Open. Can you believe? Stephens is definitely one to watch and has endorsements with Nike, Mercedes-Benz, and Colgate.
Inbee Park
Net worth: $9 million
Inbee Park is no small fry. A women's golfing champ since 2006, Park began playing golf when she was only ten years old. But she quickly became a very serious golfer and moved all the way to the US to chase her golfing dreams. Before she became a professional golfer, Inbee was already very impressive, winning the 2002 US Girls' Junior, and playing in the LPGA Takefuji classic three times. And she had still yet to go pro! By the time she was nineteen, she had won the US Women's Open, making her the youngest player to ever win the open.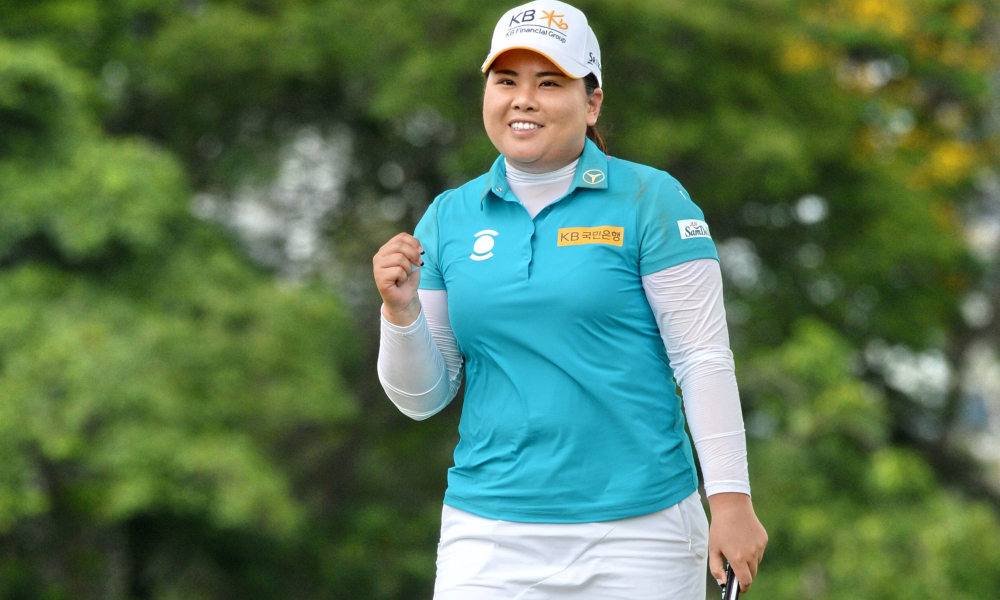 And things just kept on getting better. Inbee worked hard, and in 2016, she qualified for the LPGA Hall of Fame. But wait, there's more! She defeated Lydia Ko at the 2016 Olympics, which made her the first woman to win at an Olympic golf tournament in over one hundred years. Inbee's list of accolades has only continued to grow since then. She's getting closer to the world number one spot again and is currently ranked at number four in the women's golf rankings. Our fingers are crossed for you, Inbee! 
Angelique Kerber
Net worth: $11 million
Our next highly-paid women's sporting champion is none other than Angelique Kerber, a 31-year-old German tennis player who has won three Grand Slam tournaments. Unlike Simone Biles and Ariya Jutanugarn, Kerber is a bit of a late bloomer and made it to number one in the rankings in 2016. She is one of the oldest players to achieve this ranking for the first time. Nevertheless, Kerber continues to impress spectators all over the world with her consistent domination of the rankings! Wanna know a fun fact? Angelique was born right-handed, but she plays tennis with her left hand. Pretty neat, huh?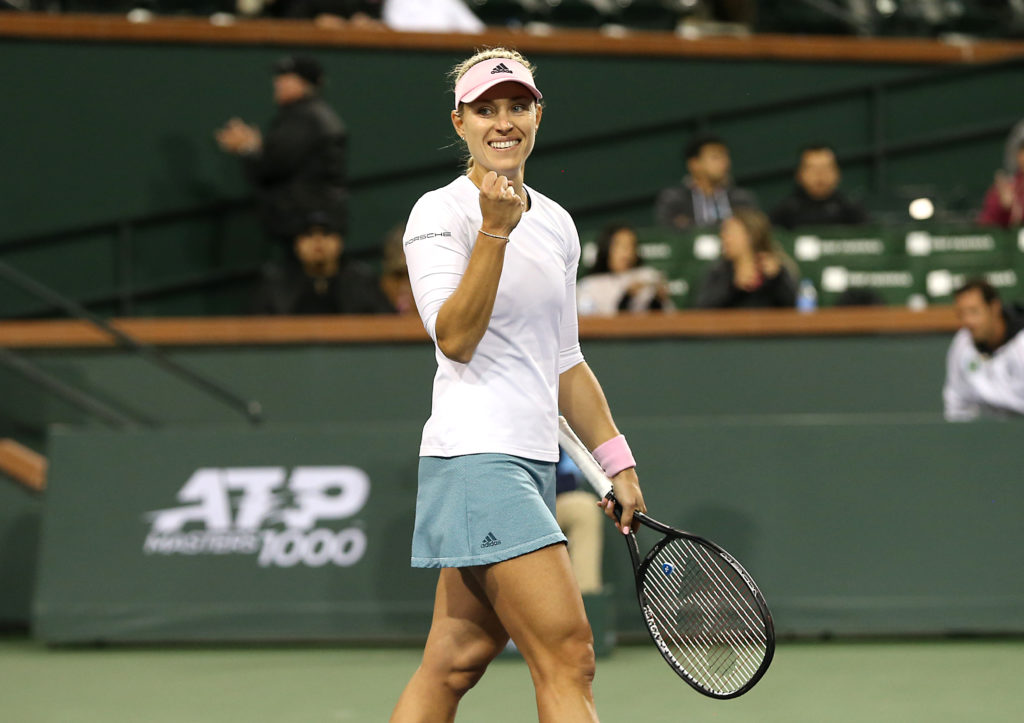 Kerber has won many awards, including the WTA Player of the Year in 2016. She was nominated again for this award in 2016, but sadly didn't quite make it. Nonetheless, she is a woman of influence in the world of sport, being named in Forbes' list of Europe's 30 under 30 in 2017. Of course, she is also one of the highest-paid female athletes in the world. So what about her sponsorship deals? Kerber has a lot of big-name deals with companies like Porsche, Adidas, Yonex, Rolex, and even Bare Minerals. 
Paula Creamer
Net worth: $11 million
If there's one face you'll recognize, it's probably Paula Creamer's. She was the 2010 US Women's Open champion and has won millions with her golfing talent. Her apparent aptitude for the sport began when she was only twelve years old. Creamer won thirteen consecutive junior events in her region. She would continue to surprise and impress people around the world, joining the LPGA Tour in 2005. That very same year, she was the LPGA Rookie of the Year. Paula Creamer may not be one of the top-ranked players, but she sure is memorable.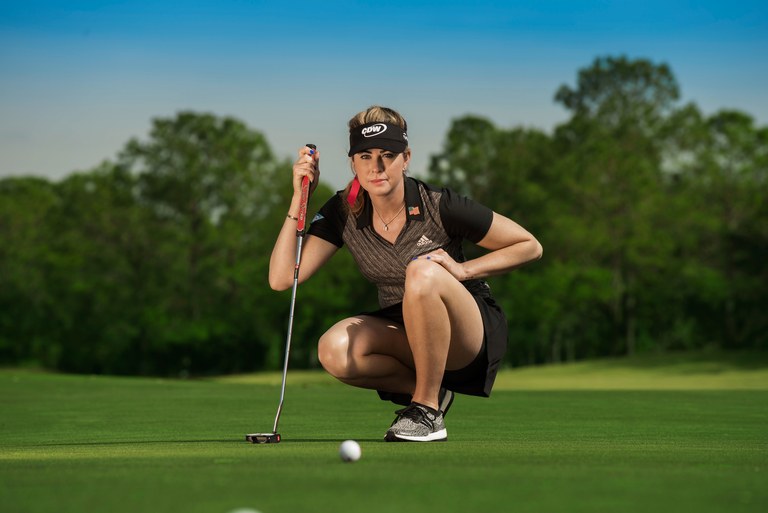 Creamer often wears pink on the course, and is known as 'the Pink Panther.' She even had a pink golf ball made for her by Precept Golf for some of her final rounds in prestigious tournaments. Naturally, this has made her very marketable, and as a result, she has many endorsements. Among them are deals with Citizen Watch Co. and Ricoh, as well as Bridgestone Golf. She was even in a video game! Some readers will remember seeing her in EA Sports' Tiger Woods PGA Tour. She has used her celebrity for good, which we thoroughly applaud. Creamer has donated scholarships to her old school and hosts the Paula 4 Kids Celebrity Event every year, where they raise money for The First Tee. 
Garbiñe Muguruza
Net worth: $12 million
Garbiñe Muguruza Blanco is another spectacular tennis player. She might only be 25, but she is already a former world number one. Her big moment came at the Australian Open of 2014. Everyone had Garbiñe on the brain! Wanna know what happened? Well, first of all, she was only twenty-one. Second of all, she beat Caroline Wozniacki, who used to be the world's number one. After that, she went on to defeat Serena Williams at the French Open. What's even cooler is that at one point, both she and Rafael Nadal both topped the ATP and WTA rankings.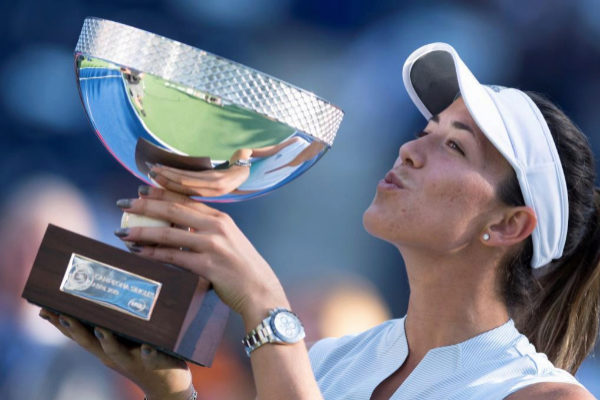 They were the first country to do so since the USA nearly 15 years prior! Garbiñe Muguruza has had endorsement deals with Rolex, Adidas, Mazda, and BBVA bank. She also works with an organization that helps girls achieve a secondary school education. Not all tennis players make good doubles partners, but it seems that Murguruza is one of the better ones! She has won five titles playing doubles for Spain alongside Carla Suárez Navarro.
Ronda Rousey
Net worth: $12 million
You will definitely have heard of this badass woman: it's Ronda Rousey! She is best known as an MMA fighter but is also an actress, author, judoka, and professional wrestler. Rousey has a multi-talented family, and in 1984 her mother was the very first American to win the World Judo Championship. She went on to get her Ph.D. in educational psychology. What a magnificent woman! It sounds like Ronda had a great female role model growing up.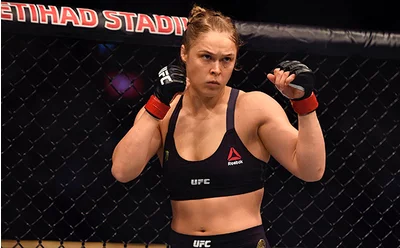 Her stepfather was also an aerospace engineer, and her great-grandfather was one of the first black physicians in the entire continent. Nonetheless, Rousey's mother coached her to judo success from a young age. The young Rousey climbed quickly to success, competing at the 2008 Olympics and winning bronze. She soon retired but was unsatisfied with regular work. She began training in MMA, and boy did she train! She once said that "from 2002 to 2005 [she] cried every single night of training." Yikes! You have to admire her enduring spirit. Her mental strength has led her to great success! 
Jelena Janković
Net worth: $15 million
Jelena Janković is yet another tennis player who makes the list. And she won't be the last, either! It seems that these tennis folks have picked the most lucrative sport. And you can bet yourself that Jelena Janković is one of the best. She is coached by her brother Marko and was born in Yugoslavia to two economists. Jelena began a degree in economics of her own but has put her university work on hold while she keeps on smashing both records and expectations around the world. She won the 2001 Australian Open as a junior, which took her to the junior number one ranking in the world.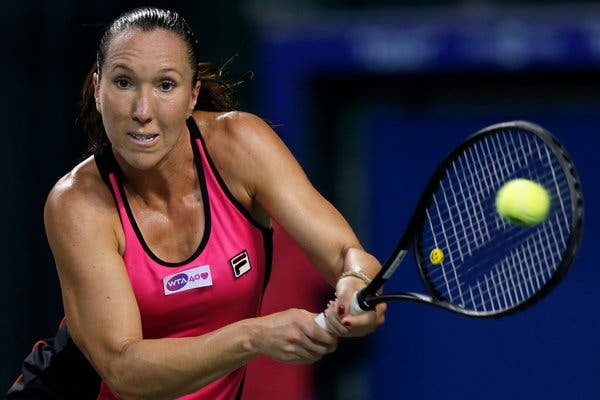 Janković had big years in 2007 and 2008. This was helped by the fact that she and Jamie Murray of Great Britain won the Wimbledon Mixed Doubles! Phew. What a way to make an entrance. She even had a documentary made about her in 2008! But if you really want proof of Jelena Janković's excellence, you need only take a glance at her list of awards and accolades. It is so long that it nearly needs its own Wikipedia article! She is a UNICEF Ambassador for Serbia and has many endorsements to her name. While in the past she has worked with Reebok, Janković is currently signed with Fila. 
Karrie Webb
Net worth: $15 million
Our next high-earning lady has one of the most Australian names we've ever heard. Karrie Ann Webb may be a little older than some of the other women on this list. But it doesn't stop her from being one of the highest-earning women's golf players ever! Karrie Webb has had a spectacular career. Her spot in the World Golf Hall of Fame will tell you that. But what's more, is that Karrie Webb has had a mind-blowing forty-one wins on the LPGA tour. No other active player has had that many wins! Whew.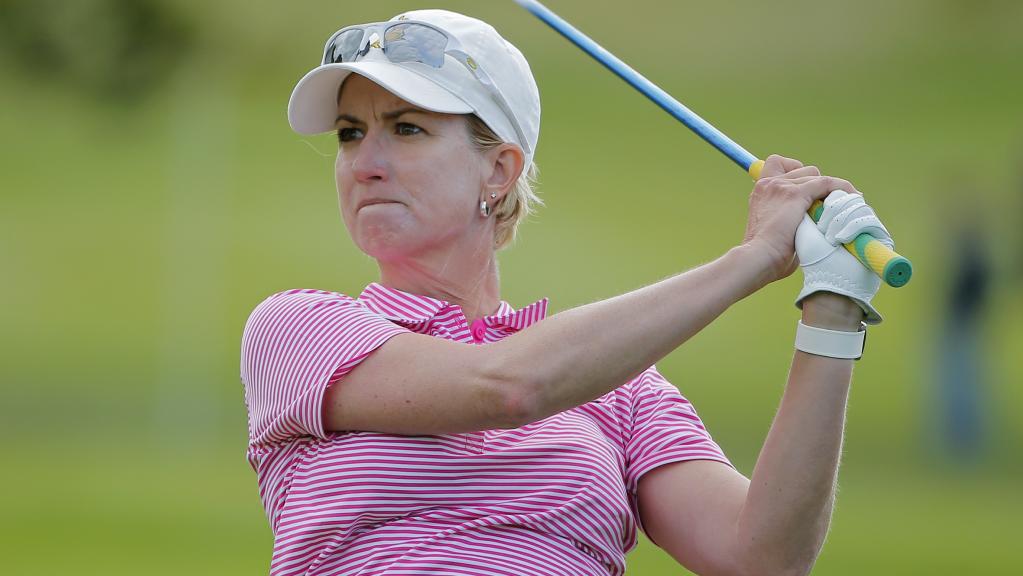 She was born in Australia and played on the Ladies European Tour in 1994. This would be her entrance to professional golfing, and within a year she had won the Weetabix Women's British Open. At the time, she was the youngest winner of the tournament in all its history. Next, in 1996, she made LPGA Rookie of the Year, which is a title that other golfers on this list have made. Turns out it's a pretty good indicator for future success! Her most recent LPGA Tour win was in 2014, which was her forty-first LPGA Tour win.
Victoria Azarenka
Net worth: $15 million
Victória Fyódorovna Azárenka, like many other women on this list, has been a world No. 1 in tennis singles and has a huge number of WTA titles, including 20 in the singles, and eight in the doubles. She was born in Minsk, in Byelorussian SSR, although her family moved to Arizona in the United States when she was fifteen years old. In 2005, she became the junior world number one and was also awarded the 2005 World Champion by the ITF.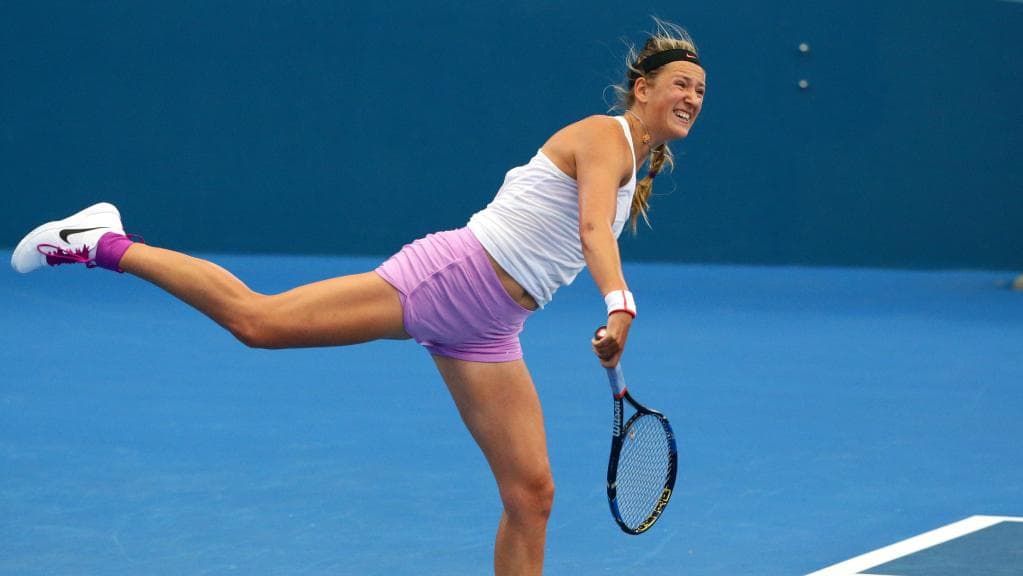 In 2009, she won against Serena Williams in the finals! To date, there are only six teenage female singles champions. Among them are, of course, Victoria Azarenka, Venus Williams, and Steffi Graf. Her world number one status came in 2012. Since then, she has become one of the world's highest-paid female athletes. She works with Nike, American Express, Citizen Watch Co., and Red Bull. If you ever watch her play, the matches against Serena Williams and Maria Sharapova are sure to be the most exciting! 
Yuna Kim
Net worth: $21 million
Yuna Kim is one of the most graceful women on this list. So, why is that? She's a figure skater! Even if you're not a fan of figure skating, you may have seen her in viral videos of her simply magical work on the ice. Yuna is from South Korea, and has basically like, clocked figure skating altogether. She was the highest-paid athlete in the XXI Olympic Winter Games. Her list of competitive wins is longer than your arm. And she also has a degree in Sports Education from Korea University! But what you might not know about her is that she began competing internationally when she was only eleven years old.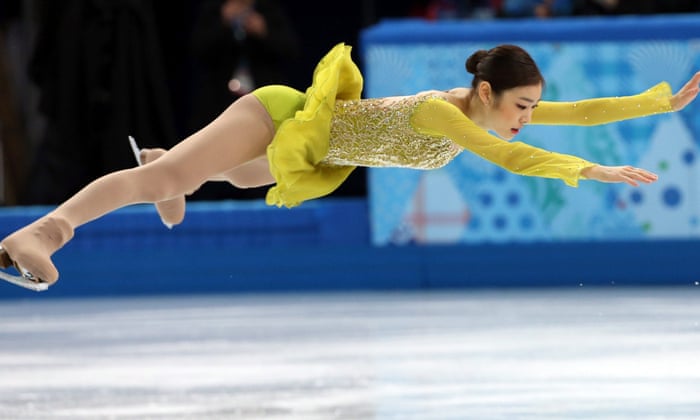 And when we blinked, she basically won every single competition she ever entered. Yuna ascended the ranks quickly. By 2007, she was doing "triple flip-triple toe loop combination, a triple loop, a triple lutz-double toe loop combination, a double axel-triple toe loop combination, a triple lutz, triple salchow, and double axel." Regardless of whether she was injured or tired, Yuna always did a wonderful job. She set a new world record at the 2010 Winter Olympic Games in Canada. Figure skating legend Michelle Kwan says that Yuna is "very rare. She has the speed, the beauty, the jumping, the footwork." And we agree!
Naomi Osaka
Net worth: $24.3 million
The most incredible fact we know about Naomi Osaka is this: her serve can reach two hundred kilometers per hour (125mph)! We don't know about you, but we aren't sure that we'd be brave enough to go up against her! What an awe-inspiring woman. Every tennis player needs a racquet, so she has a deal with Yonex, as well as with Nike, Nissan, Citizen Watch Co, Shiseido, All Nippon Airways, and even Nissin Foods.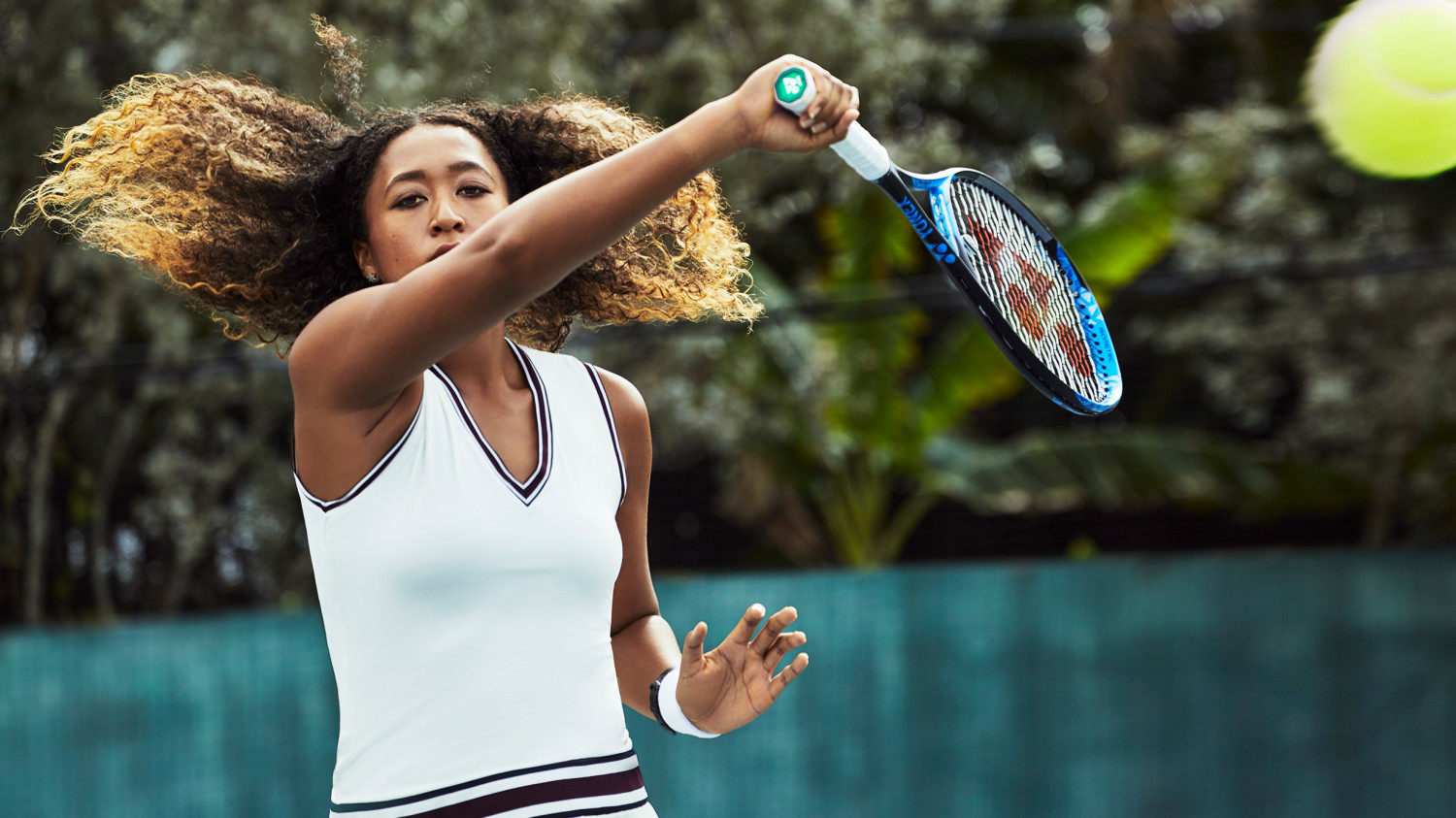 Osaka has dual American and Japanese citizenship, and can also speak Creole and Japanese! She grew up with her grandmother in New York and is known for her lovely, shy personality. When she won at Indian Wells in 2018, she said: "This is probably going to be the worst acceptance speech of all time." We love her all the more for it! This badass tennis player is currently dating the also badass rapper YBN Cordae. Nonetheless, she recently won two Grand Slam tournament finals in both the US and Australian Opens. Her 2018 win was against Serena Williams. 
Agnieszka Radwańska
Net worth: $25 million
OK, spoiler alert. Every top-earning sportswoman from here on in is a tennis player. It seems like if you're going to pursue professional sport as a career, tennis really is the way to go! And our next sportsperson, Agnieszka Radwańska, would know all about that. If you were impressed by some of Maria Sharapova or Naomi Osaka's achievements, you're going to want to sit down for this one. This Polish pro tennis player was the WTA's Most Impressive Newcomer for 2006, a full two years before Caroline Wozniacki. Perhaps we can expect Wozniacki to take another two years to get to her peak performance level? Anyway, Radwańska is popular with the fans, making WTA Fan Favorite Singles Player of the Year not two years in a row, but FOUR.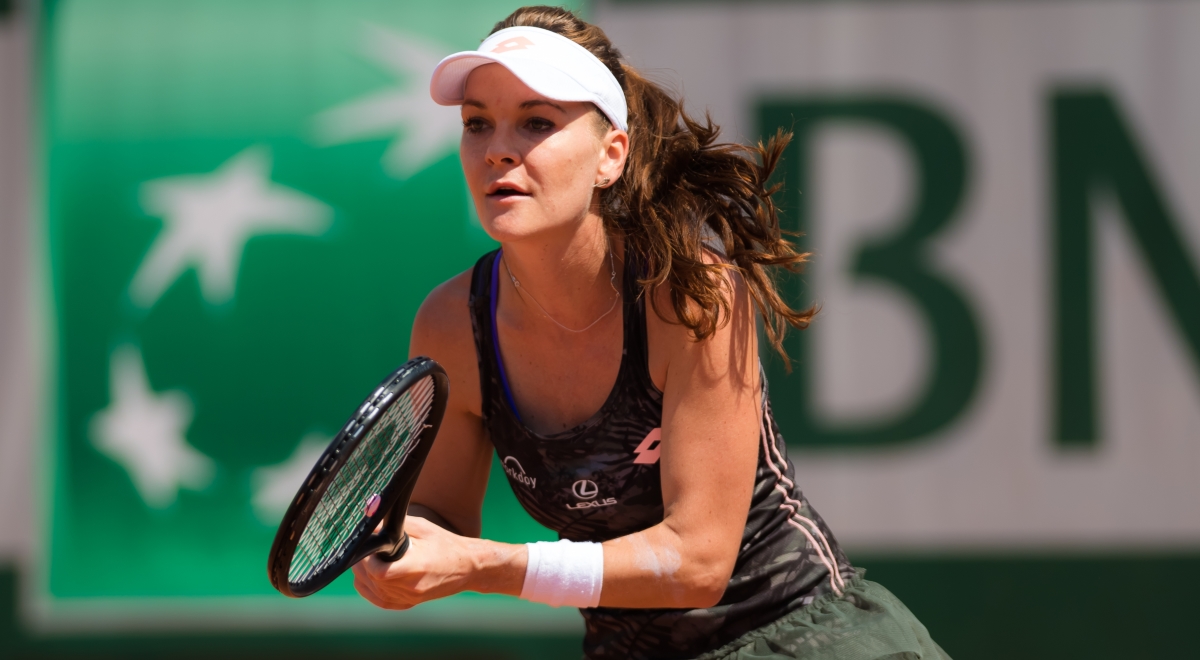 In 2016, Simona Halep of Romania took over the title, but no matter. By this time, this spectacular Polish woman had become a Habitat for Humanity ambassador, got engaged to Dawid Celt, who is also a tennis player from Poland, and won the 2011 Toray Pan Pacific Open. 2016 was also the year that Radwańska would return to the world No. 2 title, which she had also made in 2012. Unfortunately, in 2017, Radwańska sustained a foot injury, which would lead to her eventual retirement. Nonetheless, she beat rival Simona Halep, who was the world No. 1. We guess she had to avenge her for stealing the WTA Fan Favorite Singles Player of the Year title! It was the second time that she would beat a WTA world champion.
Caroline Wozniacki
Net worth: $30 million
Danish tennis player Caroline Wozniacki is an excellent Danish tennis player. Naturally, she's been a world number one and has an impressive number of WTA singles title wins. By 2008, Wozniacki had won the WTA Newcomer of the year and would skyrocket to the top. There was a little lull there in 2012, but she got things back on track within a couple of years. What turned things around for her? Wozniacki has said that it was training for the New York City Marathon that got her feeling more positively. Since then, she has steadily resumed her climb up the rankings in women's world tennis.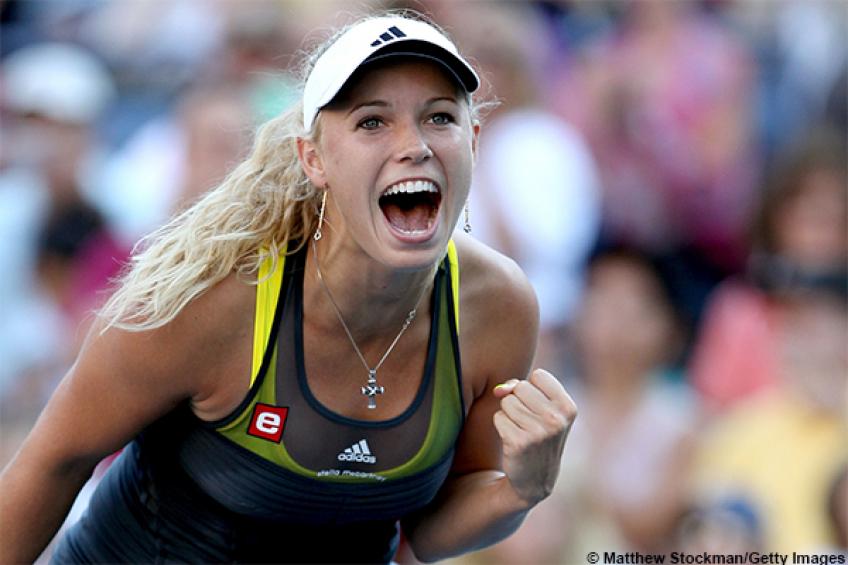 She got back to number one at the beginning of January 2018 but had a rough time in the most recent Indian Wells. Wozniacki is good friends with Malou Ejdesgaard and Serena Williams. She even went to Serena's wedding! In 2017, Williams' would be one of Caroline's bridesmaids alongside Angelique Kerber. Do you want to know something totally heart-warming? Well, in 2014, Wozniacki's engagement with a Scottish golfer ended abruptly. If this wasn't bad enough, it was only days before the French Open! Both Williams and Wozniacki lost early in the French Open and flew to Miami for a vacay together instead. Isn't that totally rad?
Venus Williams
Net worth: $95 million
How do we begin to talk about Venus Williams? It will surprise no one that one of her middle names is 'Starr.' After all, Venus is such a legend in the sporting world that she has basically ascended to the heavens in our books. She was the first African American woman in the Open Era to reach the No. 1 world ranking in 2002 and has won four Olympic golds. Along with sister Serena and Maria Sharapova, she is one of the only current tennis players to have made it to the finals of the four Grand Slams. Do you know when Venus went pro? When she was only fourteen. Because she's Venus Williams.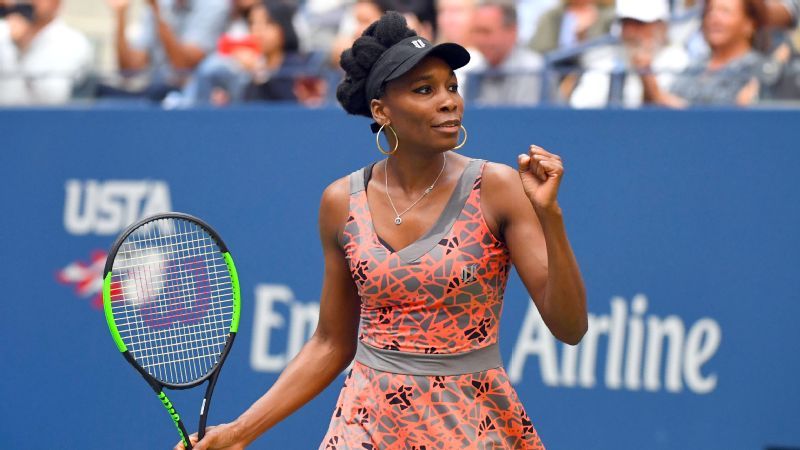 Importantly, she also made history in 2006 when she published an essay in the Times, only the night before Wimbledon. She wrote 'The message I like to convey to women and girls across the globe is that there is no glass ceiling. My fear is that Wimbledon is loudly and clearly sending the opposite message.' Swoon. Tony Blair backed her up, and she was asked by UNESCO to lead a gender equality campaign in sports. Williams' work off the court is impressive too: she has an associate degree in fashion design, and a Bachelor of Science degree to top it off. What a woman!  
Maria Sharapova
Net worth: $195 million
Of course, we couldn't write an article on the most successful, highly-paid female athletes in the world without writing about Maria Sharapova. She is one of the most famous sports players in the world, and for a good reason, too. Sharapova has been ranked world No. 1! But not just once or twice, like most on this list. Nope - Sharapova has ranked world number one FIVE. TIMES. No wonder she's one of the biggest names in tennis. Even John McEnroe said that she was "one of the best."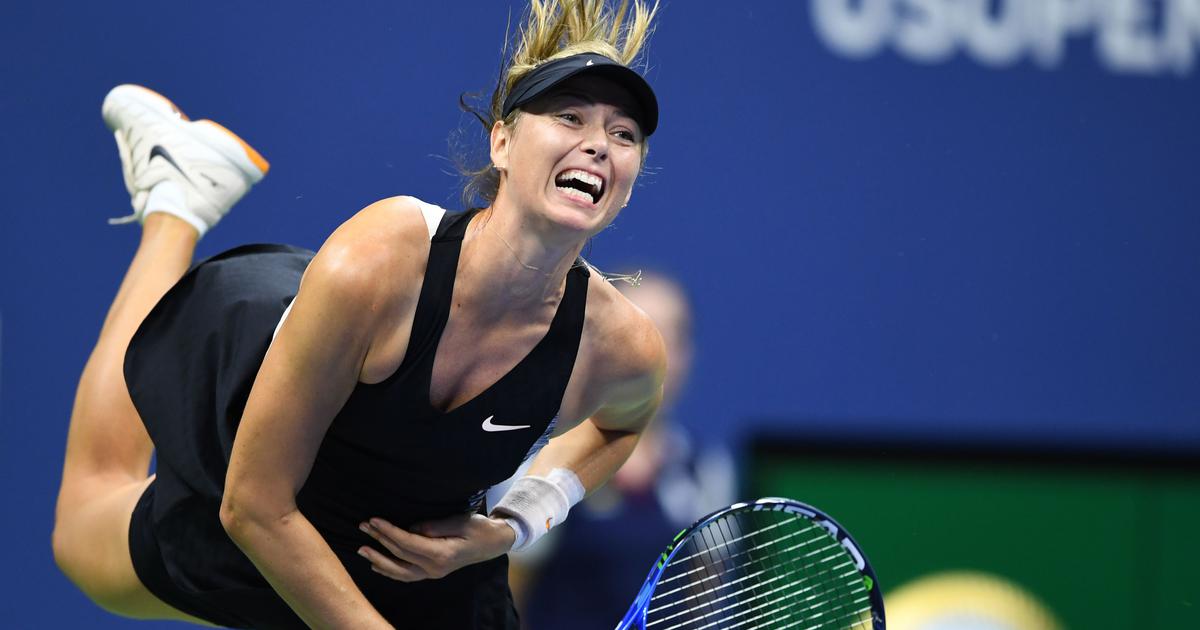 With Sharapova's on-court success has come a number of endorsements and sponsorships. Who has she done deals with? Well, where do we begin? Land Rover, Canon, Motorola, Tiffany's, Tag Heuer, Nike, Gatorade, Tropicana, and designer Cole Haan. The sweetest thing about Maria is that she has her own candy line: Sugarpova! What's it all about? Well, "Sugarpova is a premium candy line that reflects the fun, fashionable, sweet side of international tennis sensation Maria Sharapova."
Serena Williams
Net worth: $225 million
I mean, c'mon. It was obviously going to be Serena Williams in the number one spot. Like her sister, she is a legend in the sporting world. She basically won all the awards that everyone else had, but like, she won ten of them. And she won all of them. While it's not technically true, her long list of accolades is truly jaw-dropping. For starters, she has been ranked world No. 1 eight entire times over the course of fifteen years. What longevity! She has 39 major titles and holds a number of all-time tennis records. Some of them are shared with Venus, too, for example, her Olympic tennis gold medal tally, which is four. She consistently tops lits in publications all over the world and has even been the Laureus Sportswoman of the Year four times. And we haven't even gotten to her endorsements yet!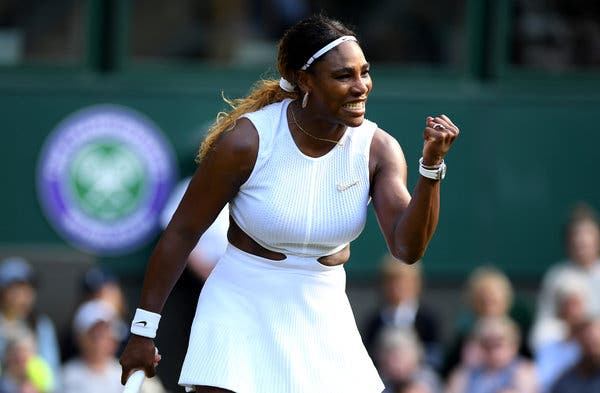 Williams has deals with Nike, Aston Marton, Gatorade, Pepsi, Berlei, OPI, IBM, and even Beats by Dre. There has been a great deal of commentary surrounding her clothing, which sociologists have deemed particularly problematic, but she has designed her own fashion lines, and even sits on the board of directors for Poshmark. She also speaks French, and together with Venus, she has done a great deal of charity work. Most notably, they have played matches in majority African-American cities to fundraise for Ronald McDonald Houses. They also have a Williams Sisters Fund together and founded a community violence resource center in Compton, California, where they are from.
Phew! Are you still with us? Congratulations! You made it. Doesn't reading about all this success just make you want to go out and achieve something? But, then again, you could read one more article just to motivate you that extra bit! If you have a friend who is a fellow lover of sport, especially tennis or golf, be sure to share this article with them. And if you're settling in, you should definitely check out some of our related articles while you're at it:
Related