20+ Things That Prove Anne Boleyn Changed History Forever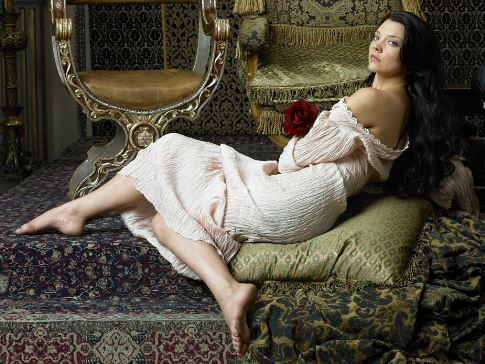 You've heard of
Anne Boleyn
, right? But do you know why we still remember her, even though she died more than 500 years ago? If we look at history, some of the most fascinating stories follow the lives of people who could have easily been as normal as you or I. But somehow, fate plucks them from the masses like a pawn on a chessboard and sets them on a path that will significantly alter the course of history. Anne Boleyn was one of these kinds of people, and despite the fact that she only lived to be 35, the impact she had on the Tudors' lives in that short time is undeniable. 
Real-Life Game of Thrones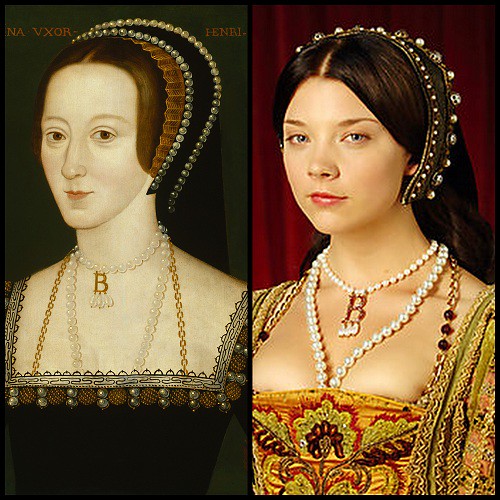 If you're a fan of Downton Abbey or the Tudors, you know the thrill of a period drama. And there truly is no period drama like the 16th Century scandals that Anne Boleyn found herself right in the center of. Her life was like a real-life version of Game of Thrones! Boleyn was the second wife of King Henry VIII, who was a notorious womanizer and managed to get through six wives in his 55 years on the planet. He did some deeply problematic things, and Anne, unfortunately, didn't escape his wicked ways. She did wind up Queen of England though, which is no mean feat!
Her Family Wasn't Always Wealthy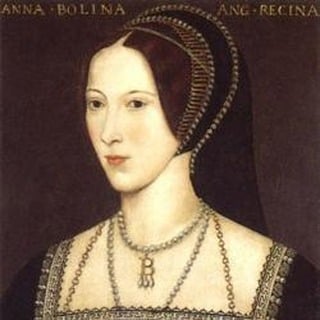 Anne Boleyn
was born right at the turn of the 16th Century in 1501. While her distant relatives may have been peasants, her family at the time were held in high regard by the aristocracy. Her great grandfather had been a wool merchant, working his way up to Lord Mayor of London. Nonetheless, he was certainly not the only nobility in her family tree. Their ancestral roots lay in Norfolk, and she was also related to King Edward I as well as the Howards, who were another noble family in Tudor times. Her mother was Lady Elizabeth Howard, in fact, and was the daughter of the Duke of Norfolk.
She Was Sent to France as a Teenager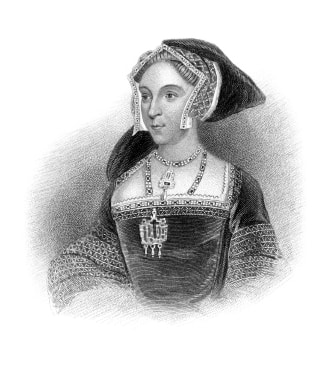 In 1514, Anne moved to France. Her father had sent her there to serve as a lady-in-waiting to Queen Mary. She would eventually become the maid of honor to Queen Claude, who was Mary's stepdaughter. The young Boleyn's time in France would significantly influence her. She pursued scholarly interests like literature and poetry and completed her studies in French while there. It was in France that she learned to be a great dancer, and became a Christian of the Renaissance. After eight years in Europe, she sailed back to England, as she had been summoned by her father.
She Nearly Married Her Cousin!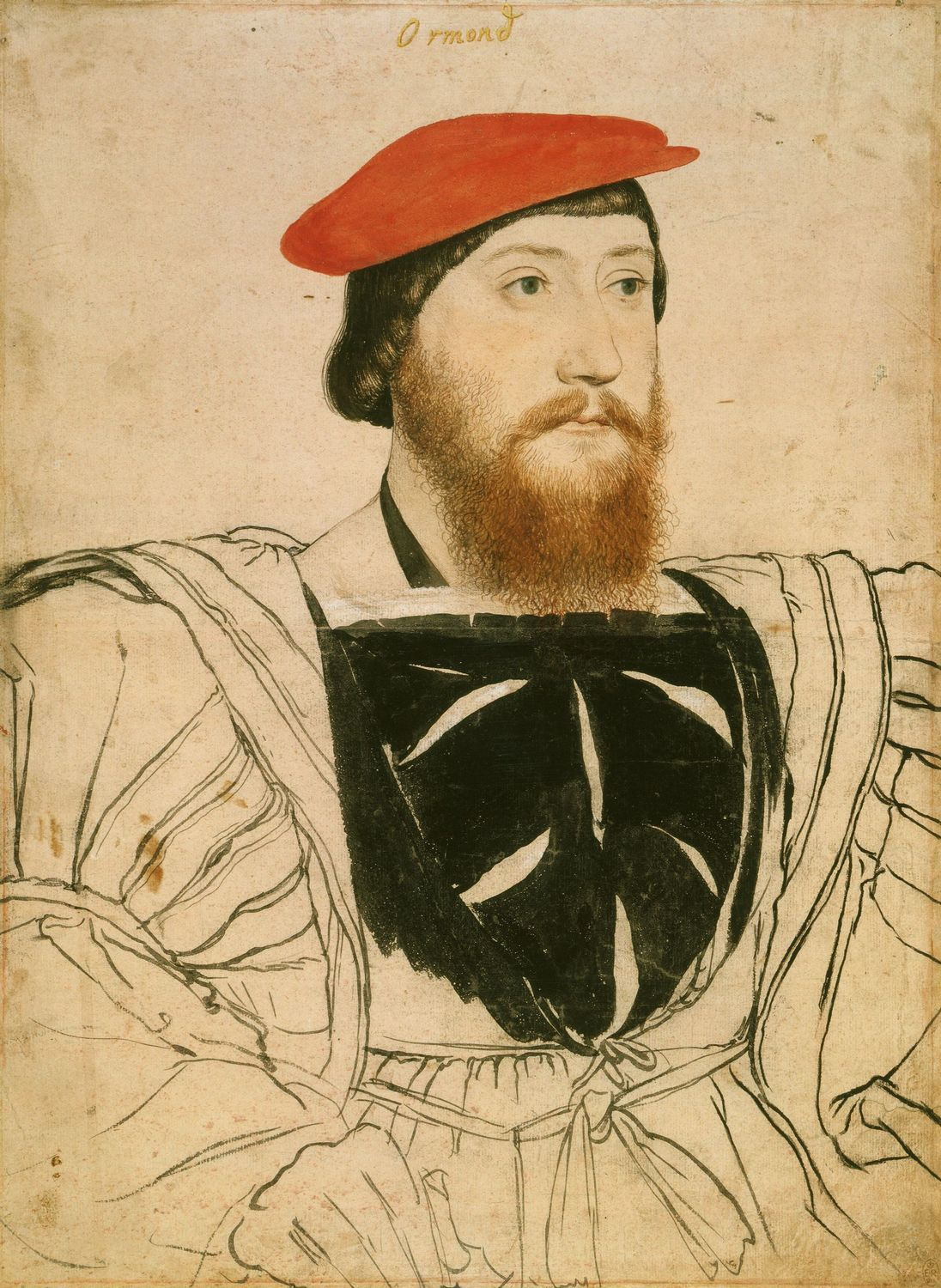 While things might have turned out better for her if she hadn't married King Henry VIII, Anne had been set up to marry a cousin named James Butler. Her father, Thomas Boleyn, was the Earl of Ormond, which was a title he held jointly with Anne's uncle. The ancestral seat of the Earl of Ormond was Kilkenny Castle at the time, so you can understand why they might have wanted to ensure such a legacy. If Anne and James married, they would be able to keep the Earldom in the family. But it was not to be. The wedding was called off, which may have been because Anne's father wanted her to marry someone of the higher nobility.
Anne's Secret First Love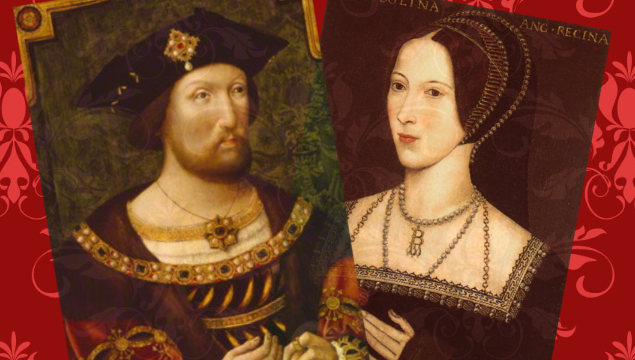 After her debut shortly after her return to England, Anne became known as quite the catch. She was well-educated, had a lovely singing voice, and was very charming. She could also dance! It's not surprising that the son of the Earl of Northumberland had his eye on her. His name was Henry Percy. The two had a secret romance, despite the fact that the Earl's son had been betrothed to Lady Mary Talbot since he had been a teenager. When they revealed their plans to Henry's father, he was not amused, and would not support their plans to be wed. 
Scandal Ran in the Family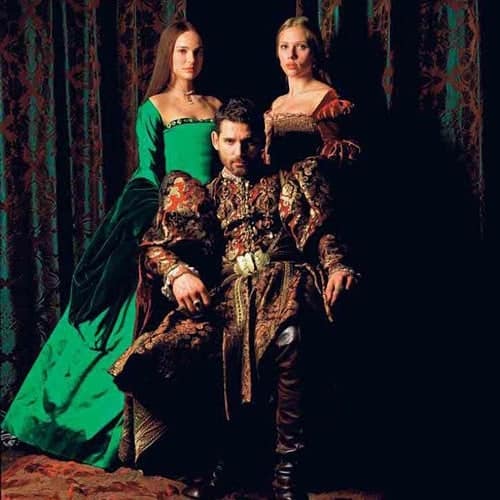 It turns out that King Henry VIII had a bit of a thing for the Boleyn girls! Mary Boleyn was the older sister of Anne. Mary had also been sent to France but was recalled again after some very saucy rumors flew about her involvement with the French King. But she wasn't exactly the demure damsel that the film, 'The Other Boleyn Girl' made her out to be. Before Anne Boleyn became Queen Anne, Mary Boleyn was one of Henry VIII's mistresses! Mary had two children around the time that she was sleeping with King Henry VIII, and there is speculation that he may have fathered these illegitimate children. A right royal scandal! But things would get even more scandalous still…
Was Anne King Henry VIII's Daughter?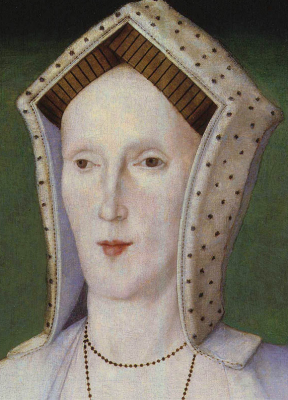 Yikes. This is one hell of a rumor. Anne and Mary's mother, Elizabeth Boleyn, was reportedly once a mistress of King Henry VIII. Years afterward, a reputable woman named Elizabeth Amadas told others in public that Anne's father had been "bawd both to his wife and his two daughters." A parliamentarian also confronted the King about it directly, telling him that it was thought that he had "meddled both with the mother and sister" as well as with Anne. There is speculation, however, that this gossip originates from people mixing Elizabeth Boleyn up with another famous mistress of Henry's, named Elizabeth Blount.
So Who Was Henry's First Wife?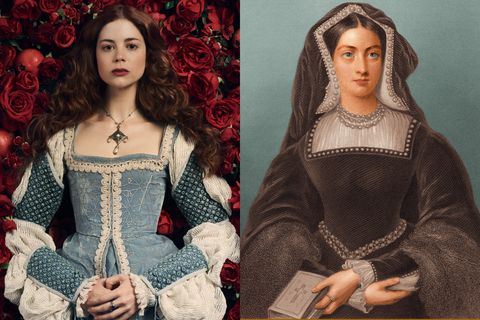 When Anne was around 25, she was a lady-in-waiting for Catherine of Aragon. Catherine was Henry VIII's first wife. Anne was around 15 years younger than rival Catherine, but Catherine was a Spanish princess with British heritage. She was the third cousin of her father-in-law and fourth cousin of her mother-in-law. Her parents had been cousins, and Catherine had previously been married to Henry VIII's brother, Arthur Tudor. Unfortunately, Arthur died six months after they were married, and so Catherine wed Henry soon after.
The Courtship Begins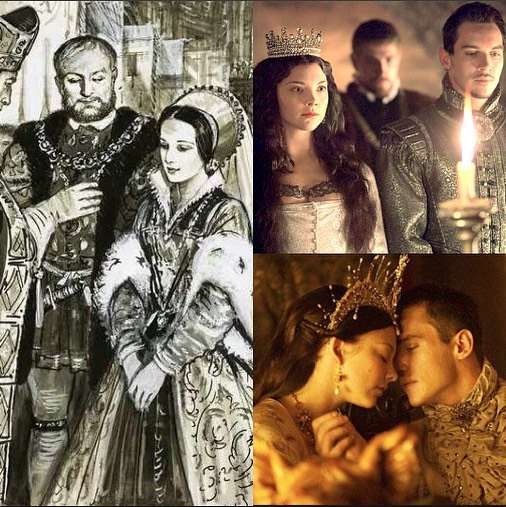 When Anne was around 25, the King's attention began to wander from his wife Catherine, and towards the youngest Boleyn girl. He wrote Anne love letters, and after a year of flirting and courtship, he asked her for her hand in marriage! Henry was very keen for her to become his mistress, but Anne refused. She had her eye on the prize, and that prize was the Queen's title. While it is true that Henry was still married to Catherine, he assumed that he would be able to get an annulment swiftly. However, this didn't turn out to be the case…
About That Annulment…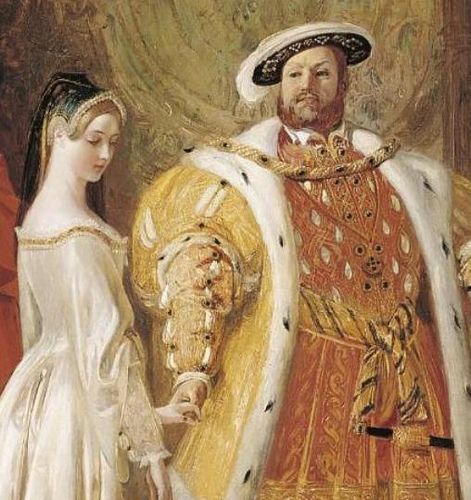 Henry was very keen to marry Anne, but it turned out that there were a few obstacles preventing them from being together. To begin with, he couldn't legally marry Anne because of his previous relationship with Mary Boleyn. In those times, it was considered incest to marry the sister of someone you had slept with. You may remember that Catherine had been married to Henry's brother, but the Pope had granted them a dispensation given that Catherine and Arthur had never consummated their marriage. Catherine bore Henry VIII no surviving sons, and he began to grow impatient…
No Sons for Henry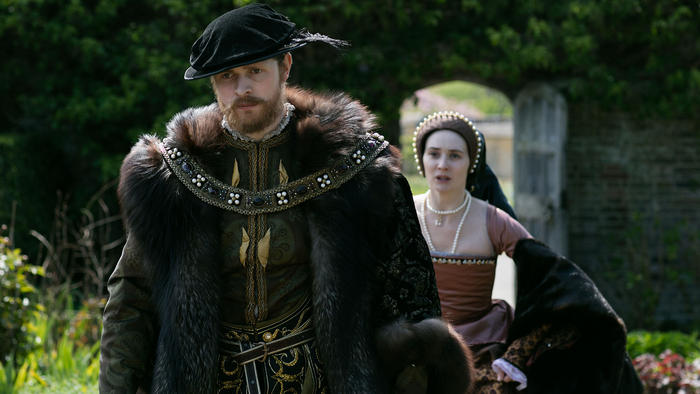 Of course, back in the 16th Century, English religious belief was much more devout than it is today. King Henry VIII and Catherine of Aragon had a daughter named Mary, but none of the sons that the Queen bore had survived infancy. Henry started to wonder whether God was unhappy with him. He desperately wanted a son, and it proved to be a tipping point for the King. The Pope in Rome would not grant him an annulment, and so Henry decided to take matters into his own hands…
The Church of England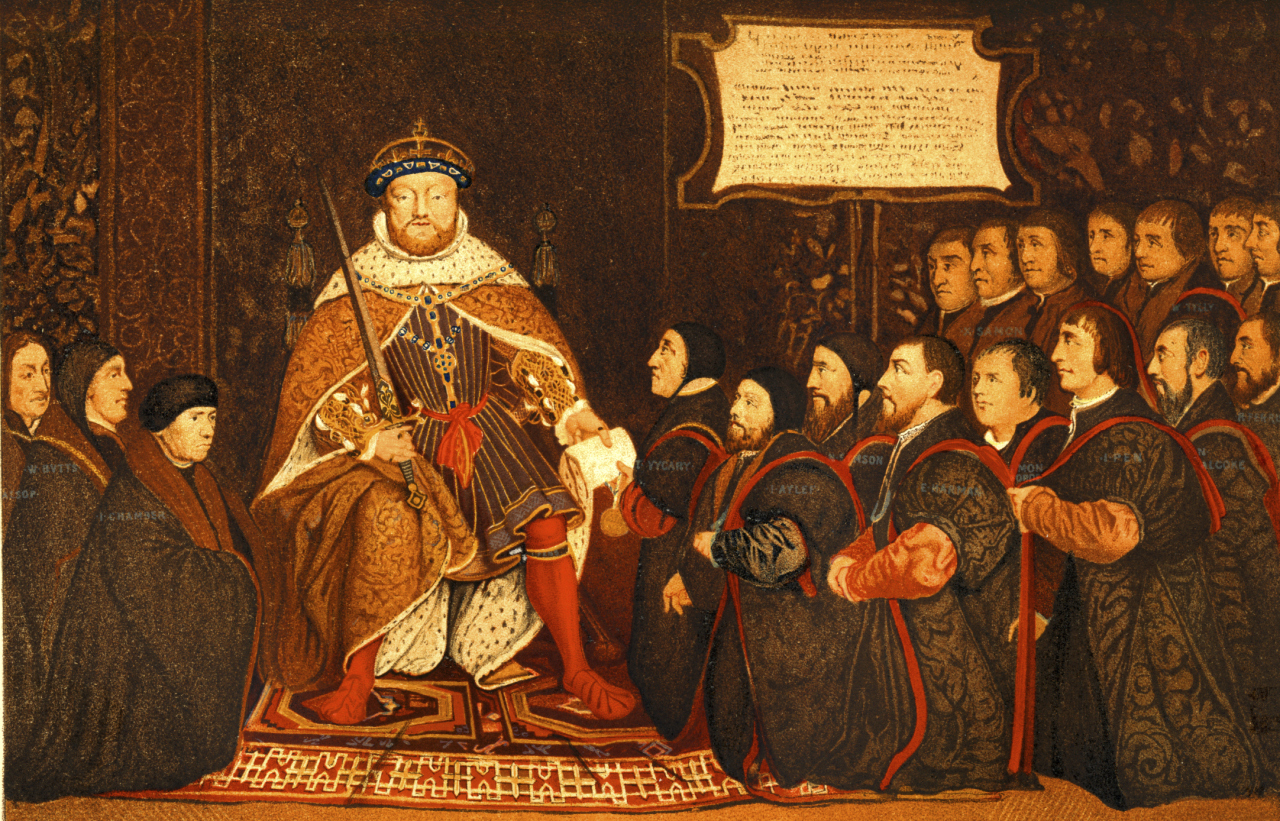 What happened next changed the course of history forever. Instead of trying to convince the Catholics to grant him the annulment, Henry simply created a whole new church. It must be nice to be a King! But there was a kicker: since he had created the Church of England, he got to be the boss. Because he could now annul his own marriage, there were few obstacles in the way for him and Anne to finally be wed. But of course, things weren't to be that simple…
Henry and Anne, Sitting in a Tree…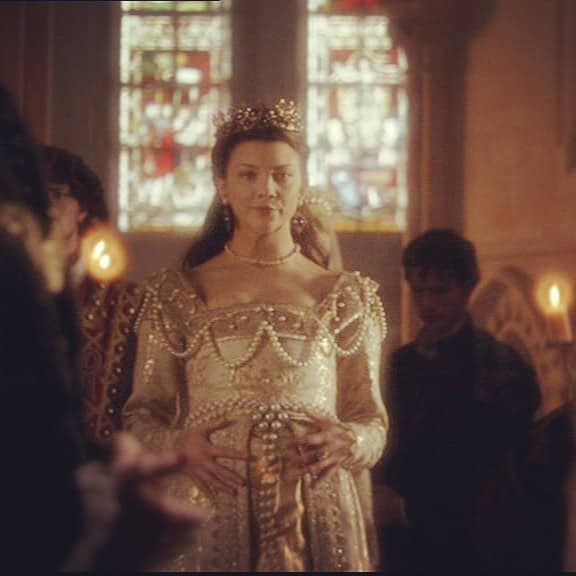 These two lovebirds were married secretly in 1532, and again in 1533 to satisfy legal requirements. By this time, Anne was 31 and was pregnant. This was good news for Henry, who sought a son from his new wife. Things were finally looking up for Henry and Anne! It might have taken six years for them to finally be together, but they had done it. And it had only taken uh… defying the Pope in Rome and creating an entirely new Church so that he could annul his marriage with Catherine. Easy peasy! No sweat.
Queen Anne's Reign Begins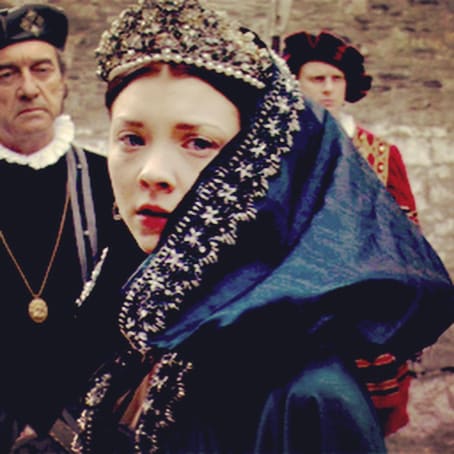 For all intents and purposes, Anne was more or less acting in the role of Queen at least a year before she even married her King. By 1531, Catherine had been kicked out of court, and Anne had taken over all of her rooms. This hadn't made Anne very popular, and she nearly ran into trouble during a dinner party, where a group of angry women went after her. Nonetheless, they were married now. Anne had conceived early in 1533, and the King was confident that he would finally have the son that he had always desired. Catherine had given birth to a son, but the baby had not survived. So it was up to his new wife to give him what he wanted. But first…
The New Queen's Coronation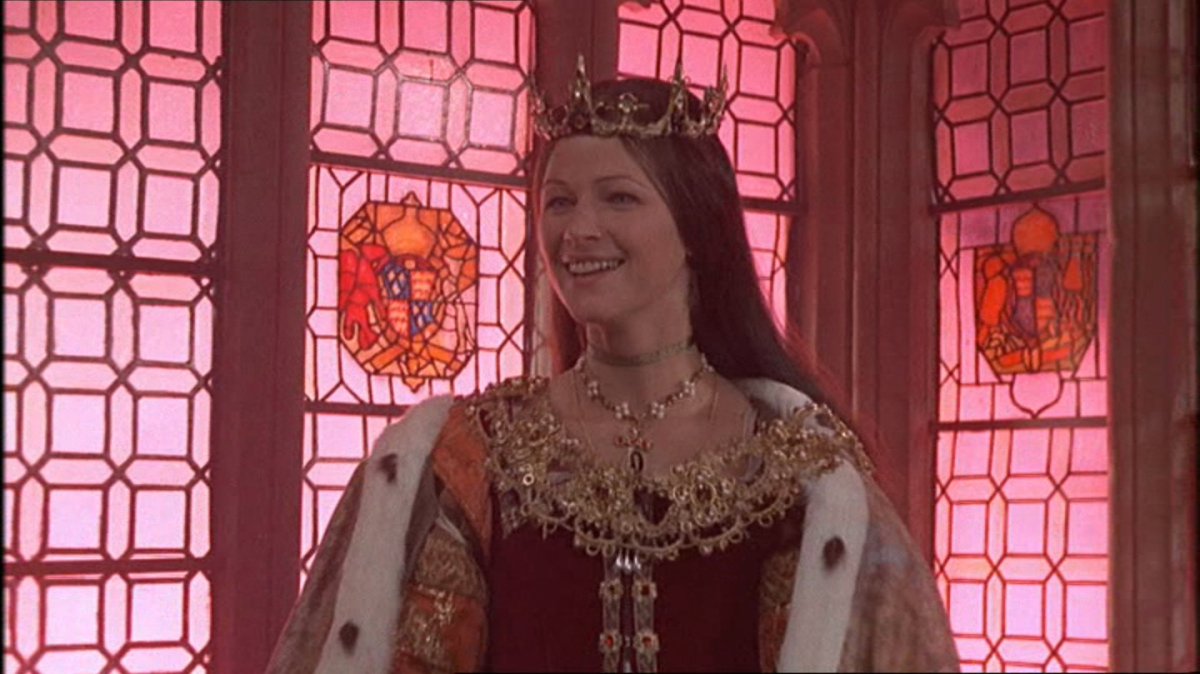 Anne was crowned Queen in June of 1533, and she wore a very special crown indeed. The coronation was held at
Westminster Abbey
. If you're a fan of the royals, you will know that this is where the current Queen Elizabeth was crowned, and also where many significant royal weddings have been held. In fact, every single British coronation has been at Westminster Abbey for over 900 years! Nonetheless, the crown that Anne wore was St Edward's Crown, which was a prestigious crown that only monarchs had worn previously. Historians speculate that Anne was allowed to wear this particular crown because it had been assumed that she was pregnant with the new King. But of course, things didn't go as planned...
Baby Boleyn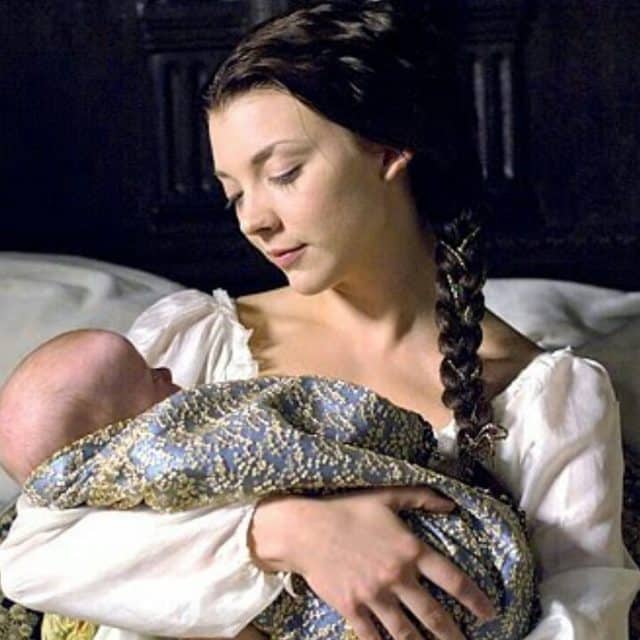 So did Anne give Henry the son that he wanted? Many royal advisers had brought good news to the royal couple, telling them that the new baby was to be a boy. On the 7th of September, 1533, Anne finally went into labor and gave birth to a child that would become a very significant figure over the course of their lifetime. Much to the surprise of Henry, Anne, and all of the royal fortune-tellers and doctors, the child was not the boy that they had predicted. It was, of course, Elizabeth I. Can you guess what happened next?
The Unfaithful King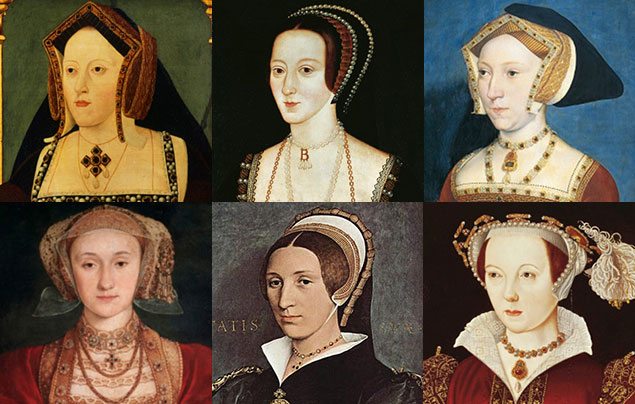 We know that the King invented a whole new faith when Catholicism didn't suit him. So when his wife Anne was unable to produce a son for him, Henry was again unfaithful and started having affairs with new mistresses. Anne was not particularly pleased, to say the least. She sent some of her own allies to seduce her husband in order to exercise at least some control over the women frequenting his chambers. Anne even sent one of her own cousins in! Uh-oh!
Spoiler Alert!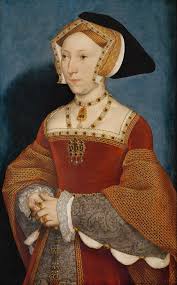 You know by now that Anne was not Henry's last wife. He was notorious for having not two, not three, but six wives! In true Tudor fashion, the King's next love interest was Jane Seymour, the Queen's second cousin. Considering the drama that he created seducing the Boleyns, it is pretty surprising that King Henry VIII didn't choose someone a little less, uh, related to pursue next. Nonetheless, Henry continued his reckless reign over England and pursued Anne's second cousin without trying to hide it. He even gave Jane a picture of himself to wear around her neck, which Anne furiously tore from Jane. 
Queen Anne, AKA the 'Promiscuous Status Seeker'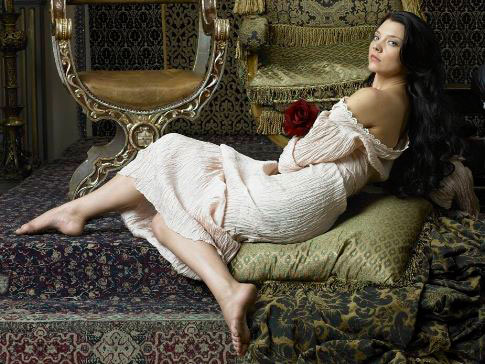 Catherine of Aragon was the English public's favorite. No one was particularly pleased that Anne had shown up from France and caused trouble between Henry and his first wife, so she had to work hard to win the public over. Some of her efforts to increase her popularity included trying to improve conditions for poor folk. She was also known for her fancy wardrobe, which was the envy of many noblewomen across England. But no matter how hard she tried, Anne Boleyn couldn't shake her reputation as a "promiscuous status seeker." The only way to fix things was to bear a son.
There's Good News…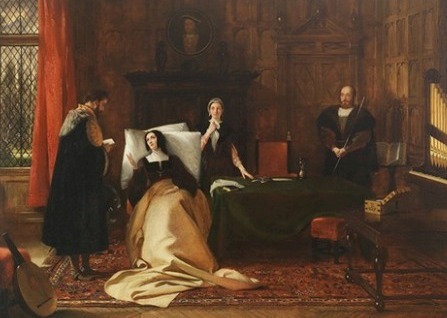 But there was also bad news. Anne was pregnant again, and by January of 1536, Anne and Henry learned that his first wife, Catherine, had passed away. Her death was treated with suspicion at first, as Catherine's heart was found to be blackened when the embalming process began. From the standpoint of the 21st Century, experts have agreed that it is likely that Catherine died from cancer of the heart. But back in 1536, it spurred rumors that Anne and King Henry VIII had poisoned his first wife. Anne was anxious about Catherine's death, as she knew that if she didn't bear a son, Henry would be free to marry a new wife without having to return to Catherine...
More Bad News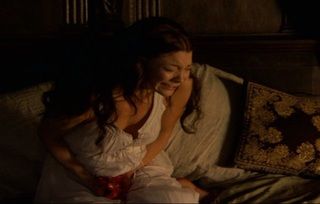 It turns out that things continued to go pretty badly for Anne. Catherine of Aragon was buried, and on the same day, Anne tragically miscarried and gave birth to a stillborn child. It is thought that she was under a great deal of stress after the King had been knocked unconscious in a tournament. His relationship with Jane Seymour did not make things any easier for Anne. To make matters worse, it seemed that the child she had miscarried had indeed been a male heir. Despite having given birth to their daughter Elizabeth, Henry was furious with Anne and began to take steps to end their marriage.
A Slippery Slope for Anne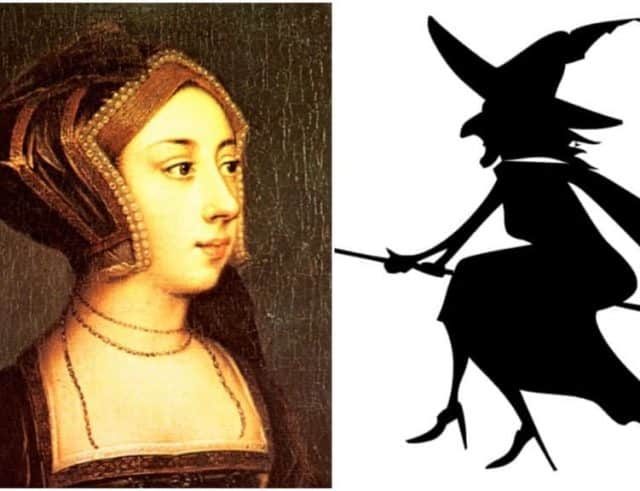 Henry had already created a new church to annul his first marriage, so in order to annul his second marriage, a list of crimes was invented in order to delegitimize Anne and bring about her downfall. She was also accused of being a witch and a disciple of Satan. What's more is that at least five men would be executed over their alleged involvement with the Queen, despite there being little evidence to support the charges. Most disturbingly of all, one more man was also accused...
Incest, Adultery, and Treason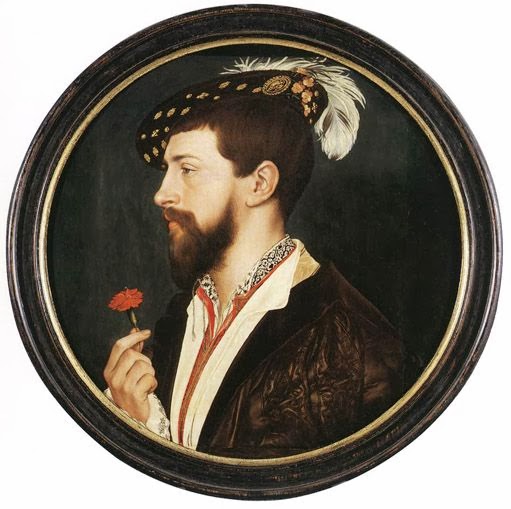 Horrifyingly, the final man to be accused of committing adultery with Anne Boleyn was the Queen's brother, George Boleyn. Anne had also been accused of conspiring to kill Henry in order to marry another man. Nonetheless, the two siblings were tried in the Tower of London, and Anne was found unanimously guilty by nearly 30 of her peers. The jury included Henry Percy, who you might remember as Anne's first love. It seems that the verdict had a great impact on Percy, as he had to be physically carried out of the room. He died eight months later, and Anne's marriage to Henry was declared null and void upon her conviction. So what came next for Anne?
A Family Betrayal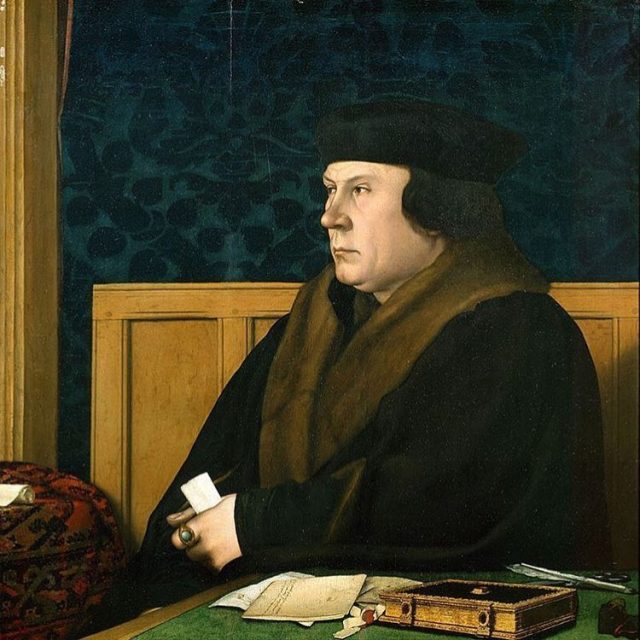 While it's not surprising that loyalty wasn't the Tudors' strong point, it remains shocking that Anne's own uncle, the Duke of Norfolk, was the one to read her sentence aloud to the court. Her father had also been on a secret commission created to determine whether the Queen was guilty. Thomas Cromwell, a former friend of Anne's, had also been on the commission. Historians now consider Cromwell to have been heavily involved in plotting against the Queen. It is well-known that Anne was executed after King Henry VIII had decided that he was finished with her. But she had something to say before it was time to go...
Anne's Final Words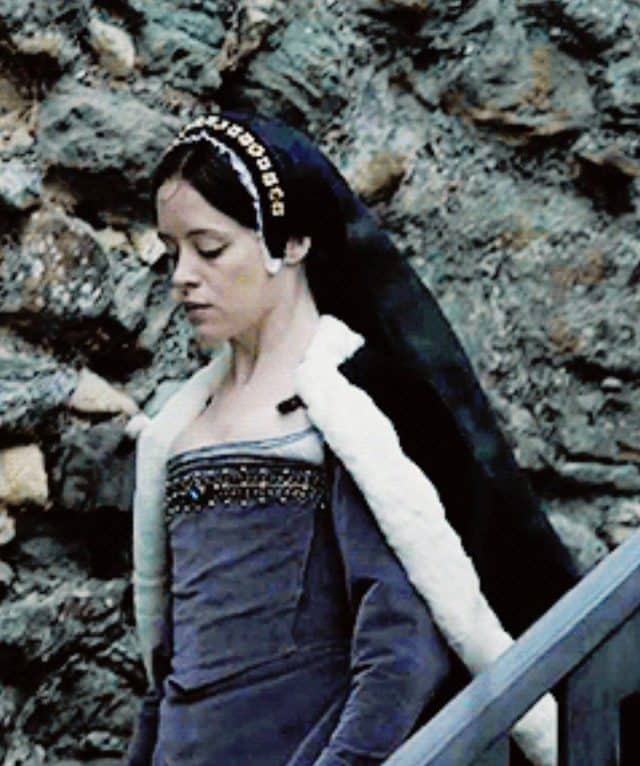 Before she was executed, Anne Boleyn gave one final speech to those that had gathered to witness her execution: "Good Christian people, I have not come here to preach a sermon; I have come here to die. For according to the law and by the law, I am judged to die, and therefore I will speak nothing against it. I am come hither to accuse no man, nor to speak of that whereof I am accused and condemned to die, but I pray God save the King and send him long to reign over you, for a gentler nor a more merciful prince was there never, and to me he was ever a good, a gentle, and sovereign lord. And if any person will meddle of my cause, I require them to judge the best. And thus I take my leave of the world and of you all, and I heartily desire you all to pray for me." 
Anne No More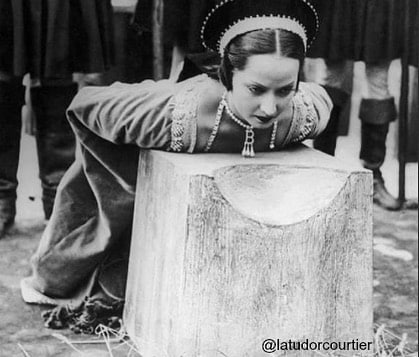 On the 19th of May 1536, Anne's final day would come. Anne was to be beheaded but was afforded the dignity of having the execution performed by an expert swordsman. Generally, axes were used, which weren't quite as clean. The Constable of the Tower where Anne was held reported that she had joked about having a small neck, which would make the execution even shorter. Indeed, her death was swift, and the swordsman beheaded her in a single stroke. 
What Became of Her Legacy?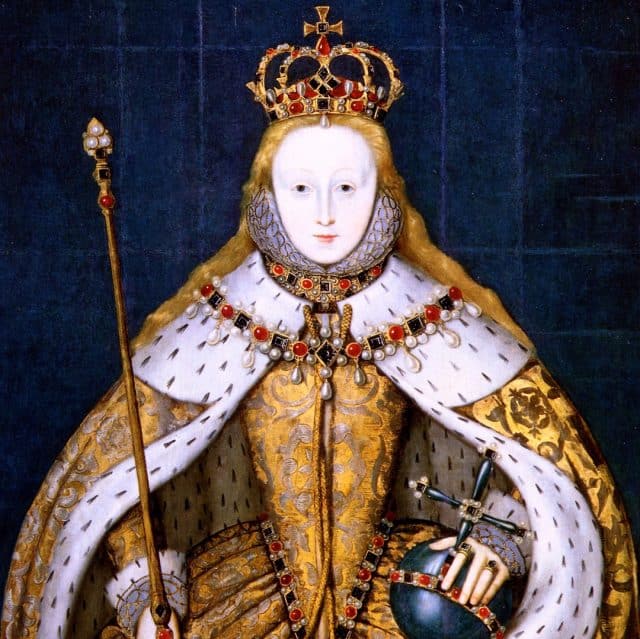 The Tudors had not quite seen the last of Anne's legacy. While Elizabeth I the only child born to Anne and Henry, she became an illegitimate child when her parents' marriage was annulled. Nonetheless, Elizabeth kept her mother in her heart. Her half-brother, Edward VI, ascended the throne at the tender age of only nine. He would die from what is now suspected to be tuberculosis six years after his coronation. Elizabeth's half-sister Mary took over but died in 1558. Finally, twenty-two years after her mother's execution, Elizabeth became Queen Elizabeth I. 
The Virgin Queen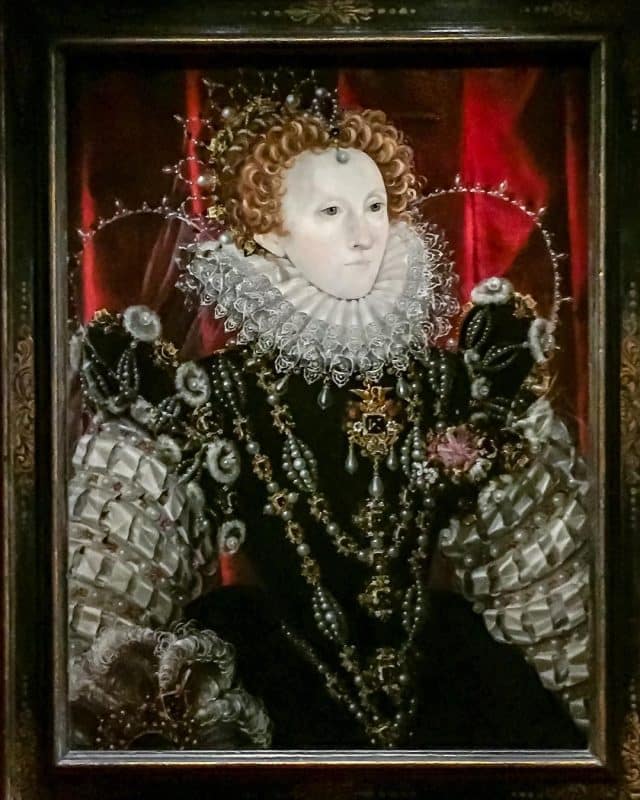 If you can believe it, Anne Boleyn's daughter chose not to marry or give birth. Elizabeth established a reputation for herself as the Virgin Queen; a reputation quite unlike the other women in her family. This reputation turned out to be quite different from her father's too, as she was a careful negotiator and a measured thinker. She lived nearly 70 years, which was a long time back then, and was well-loved by the people she led. In 1588, she brought England to victory against the Spanish Armada, which only cemented her popularity. If it weren't for Anne Boleyn, we wouldn't have the Elizabethan era, and we might not even have England as we know it today. As it turns out, Boleyn's ancestors are still alive today. Can you guess who they are?
Anne's Living Ancestors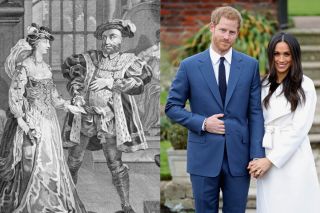 While Elizabeth I bore no children, Mary Boleyn had two, and we can trace their ancestors right up to the present day. Elizabeth Knollys married Sir Thomas Leighton and was the great-niece of Anne Boleyn. Kate Middleton is related to Leighton and Knollys, and curiously enough, Prince William is too. It turns out that Prince William and Kate Middleton are 11th cousins once removed through a Baronet named Sir William Blakiston, and Prince Harry and Meghan Markle are very distantly related through Ralph Bowes fifteen generations ago. Prince Charles and Princess Diana are seventh cousins once removed, and Queen Elizabeth and her husband, Prince Phillip are second cousins once removed, as well as third cousins. They share the same grandmother: Queen Victoria.
The Woman that Changed British History Forever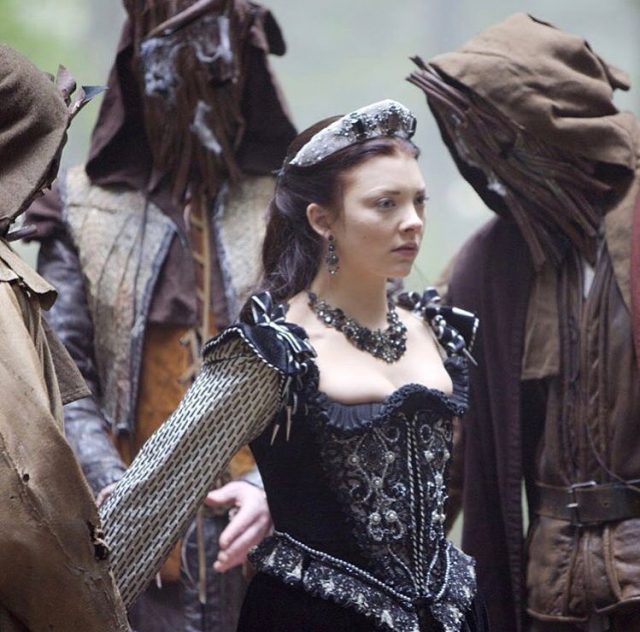 Can you imagine what England would look like today without Anne Boleyn? Considering the time she was working in, Queen Anne was almost something like a feminist. She refused to sleep with Henry VIII until they were married and ran her own household without her husband's influence. As Queen, she remained outspoken but was influential even before she was coronated. Boleyn climbed right to the top by seducing a King and left an important legacy that will last as long as human history. England might even still be Catholic without Anne Boleyn!
Phew! So now you're all filled in on the most scandalous secrets of the Tudors. Have a friend that's just as obsessed with the troublemaking women of history? Be sure to share this article with them! And while you're at it, here are some more articles we think you might enjoy...