Sam Elliot's Career and Love Life
Sam Elliott, Actor Extraordinaire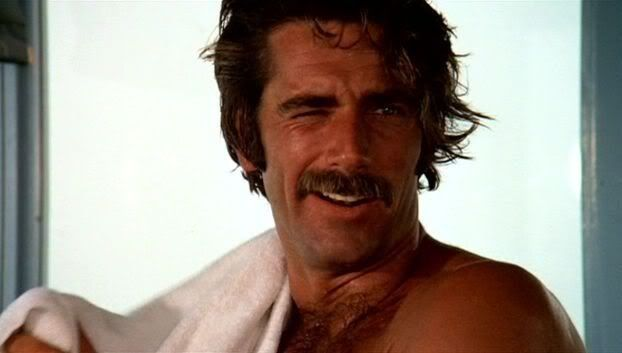 Do you know who is the voice behind Dodge Ram or Coors beer commercials? Not everyone has heard of Sam Elliott by name, but his face is impossible to forget. Older readers will remember this handsome hunk from films like 'Lifeguard,' 'The Quick and the Dead,' as well as 'Conagher.' But younger viewers will also remember him as a bit of a silver fox. Most notably, his recent work has included 'A Star is Born' with Lady Gaga and Bradley Cooper, the Coen Brothers' film, 'The Big Lebowski,' and popular television series, 'Parks and Rec,' where he played Ron Swanson's hilarious rival, Ron Dunn. 
Who Exactly is Sam Elliott?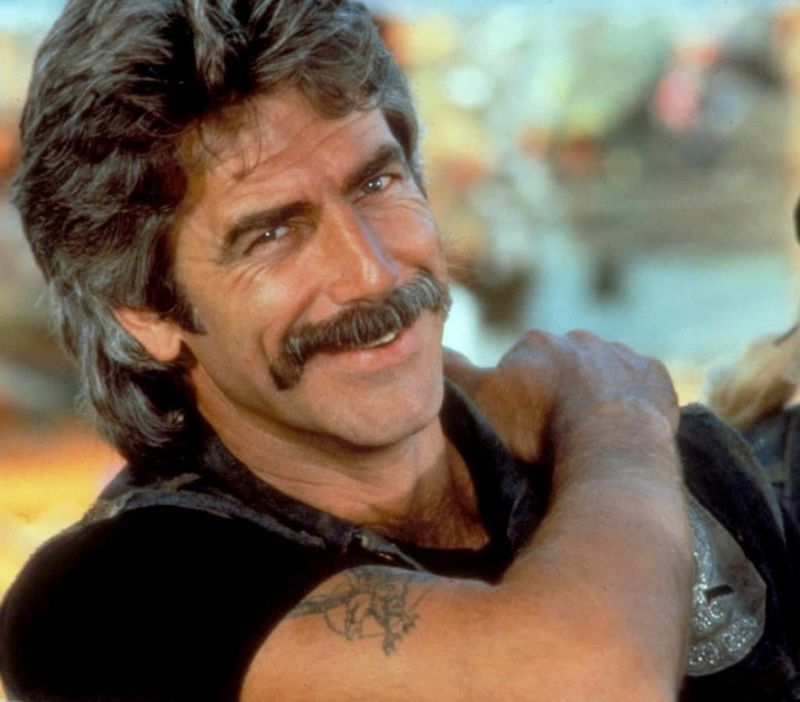 An incredibly accomplished actor with a stage presence felt by all that have seen his performances, Elliott is the kind of entertainer that brings old school masculinity to the silver screen and to televisions the world over. While he might not have a list of credits like Robert Redford or Harrison Ford, he has a similar Wild West energy about him and has had a long and fruitful career all the same. Megafans of the super stud actor can't get enough of his deep, baritone voice, and of course, who could forget that mustache? This guy is an icon in his own right, and we've got the inside scoop on what really went on behind the scenes of Sam Elliott's life.
Just a Regular Texas Kid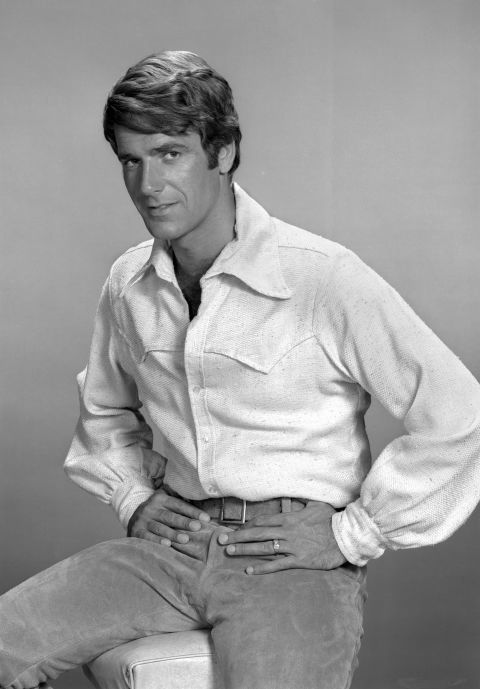 Sam Elliott had a fairly normal American upbringing, which is probably why he seems so down-to-earth! His mother, Glynn, was a high school teacher, and his father, Henry Nelson, was a predator control specialist. Elliott fell in love with film at a young age, which would cause friction between himself and his father. Nonetheless, Sam was born in California but considers himself a true Texas boy at heart. He told Parade magazine: "I'm a sixth-generation Texan!" Together with his parents and sister Glenda, Sam moved to Oregon when he was only 13. But things were about to get difficult for the youngster…
Dad Didn't Approve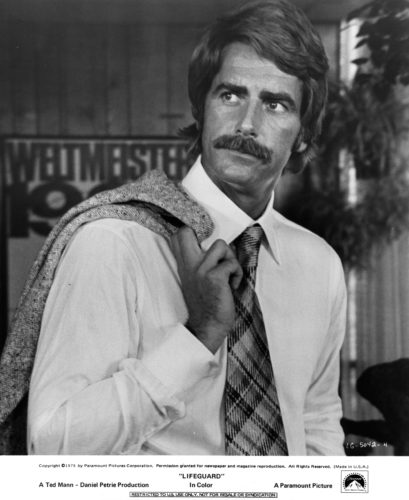 As he entered his college years, Elliott found that he wasn't quite as well-suited to academics as his father had hoped. Henry Nelson Elliott was a pragmatic man with a strong work ethic, and he wanted his son to be successful. Sam's father had never graduated from college and encouraged his son not to waste his time trying his luck at the big screen. We guess he was concerned that it would be a flight of fancy, and that it might be a road to nowhere for his strapping young lad. Nonetheless, Sam knew he had something special…
Guys and Dolls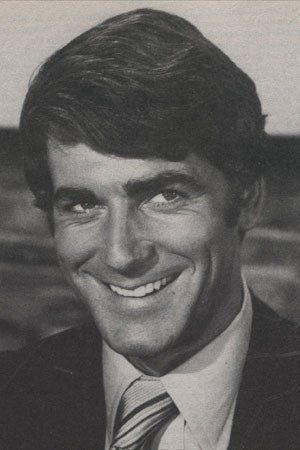 Elliott flip-flopped between the University of Oregon and Clark College in Vancouver. The University of Oregon might be the more prestigious institution, but it was at Clark where he first really stood out as an actor. He starred in the production of 'Guys and Dolls,' and blew everyone right out of the water! But still, his father wanted him to keep at it academically. Elliott returned to the University of Oregon after graduating from Clark. Sadly, at this time, fate would bring Elliott one of the biggest tragedies of his life. 
A Tragic Twist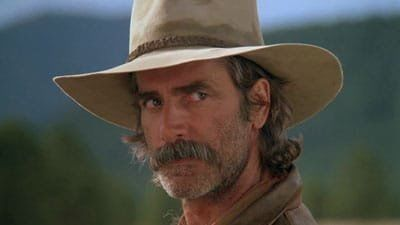 Henry Nelson Elliott was an admirable role model for his two children. He once told Sam that he had a "snowball's chance in hell of having a career in [Hollywood]," but Sam loved him all the same. At age 54, Sam's father died of a heart attack. The young actor was devastated, and still remembers his father fondly: "He had a work ethic that I've fashioned mine after, and I thank him for that every day." Elliott finally got up the courage to pursue his lifelong dream of becoming an actor and would make a life-changing move…
A Courageous Leap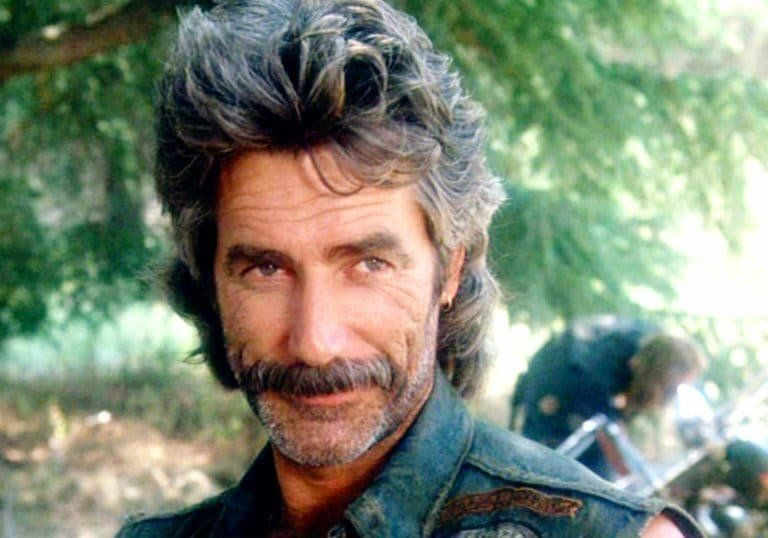 In the 1960s he finally packed up his things and moved his life to Los Angeles. Like most actors, he didn't get his big break right away and made the most of his strong physique by becoming a construction worker. Elliott has been a track and field star in his younger days and was naturally well-suited for the physical labor that the job demanded. Nonetheless, his rugged good looks and machismo would soon get him noticed by one of the bigwigs…
A Real Trooper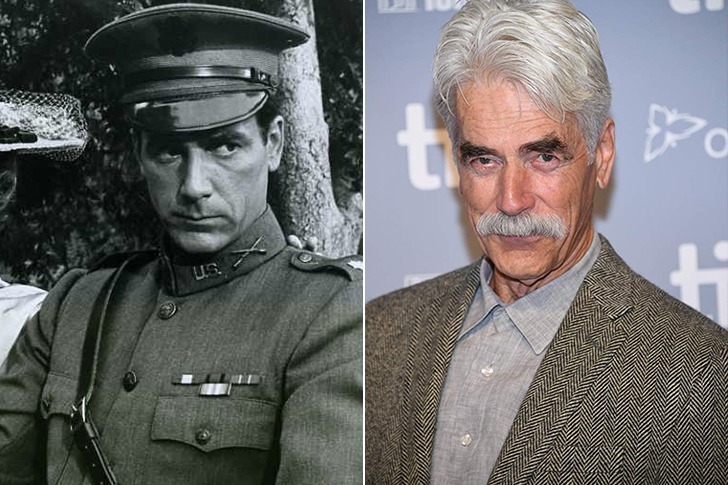 Something that many people don't know about Sam Elliott is that he actually served in the military! While he continued working in construction to pay the bills, Elliott also studied acting and was a part of the California Air National Guard's Airlift Wing in Hollywood. But he was about to get lucky. One day, while pouring concrete, the family friend who he was working for invited him to see a real-life Hollywood set! Can you guess what happened next?
Tinker, Tailor, Soldier, Sam Elliott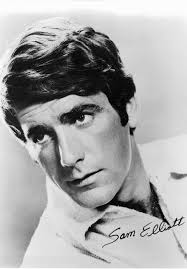 Picture this: Sam Elliott was a tall, strapping young man who was working in construction and serving in the military. Plus he had acting skills to boot! It seems only natural that he would be cast in many soldier and cowboy roles throughout his career. While his father might not have encouraged Sam's pursuit of a Hollywood career, it turned out that these formative occupations combined with his dad's work ethic set him up for lifelong success in the film industry…
The Big League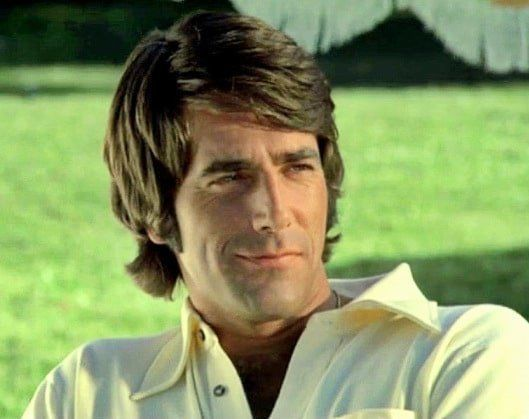 Thanks to his connection from the concrete site, Sam soon had a contract with 20th Century Fox. His first role was in a television drama called 'Felony Squad' in 1968. And he might be humble about it, but he landed his first film role the year after, alongside Paul Newman and Robert Redford. Perhaps you've heard of it? It was a little movie called 'Butch Cassidy and the Sundance Kid!' Elliott said: "I had one line, it was off-camera… I was nothing more than a shadow on a wall." Stop being so modest, Sam! It was in this role that he would first meet Katharine Ross…
Here's To You, Ms. Ross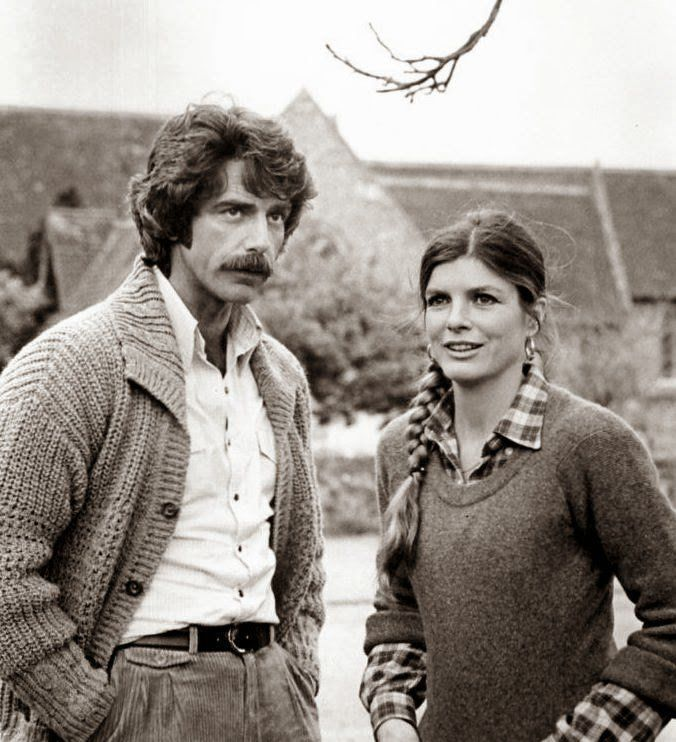 Of course, as an extra, he didn't say much to the gorgeous actor, but she left an impression on him that would last a long time. Everyone will remember this talented leading lady from her role in The Graduate, where she played the stunning Elaine Robinson, daughter of the notorious Mrs. Robinson. She also beat Diane Keaton to the lead role of Joanna in The Stepford Wives, which has become a cult film. What a woman! It's no wonder that Sam Elliott had a little crush on her…
More TV Success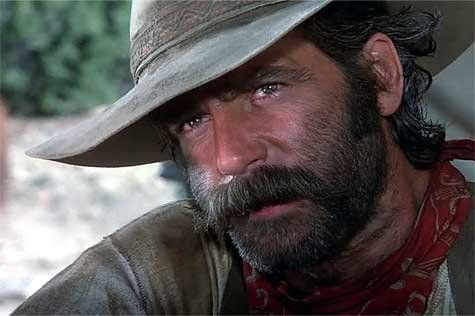 Elliott's career really started to take off after he made his film debut. Even so, his early career saw him star mostly in television roles, and his very first TV credit was as Dan Kenyon in 'Judd,' which was a legal drama that aired in 1969. He was growing as an actor and was rewarded with a serial role as Doug Robert in Mission: Impossible, which many will remember. And from the 1970s onward, his name began to get more and more well-known as the statuesque cowboy with the deep voice and the mustache. He even played Evel Knievel in the 1974 made-for-TV film of the same name! But he was just getting started.
His Big Break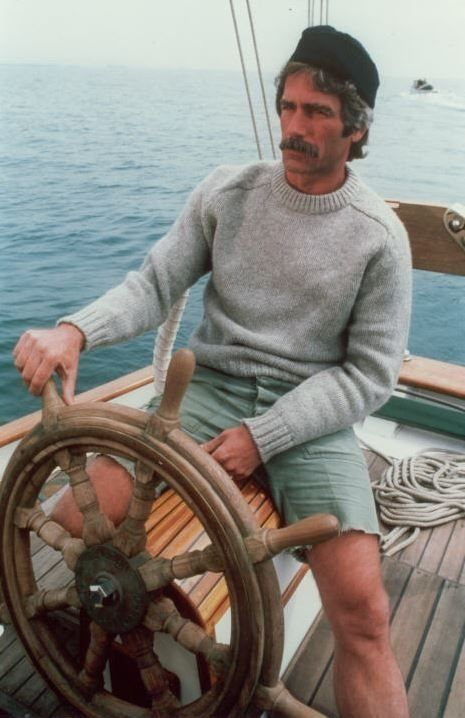 Finally, after years of hard work, Sam Elliott really started to get famous, as Rick Carlson in the 1976 summer film 'Lifeguard.' Unfortunately, Elliott was not particularly pleased about the way the film was marketed, and would ultimately stop doing films with Paramount because of it. The film's plot followed Elliott's lifeguard character as he dealt with a 17-year-old schoolgirl's crush on him and a potential career change to a Porsche salesman. Unfortunately, the film wasn't the big hit that he had hoped, with Variety calling the film "unsatisfying," and calling him a beefcake who "projects a character who is mostly a passive reactor rather than a person in sure command of his fate." Ouch!
Swings and Roundabouts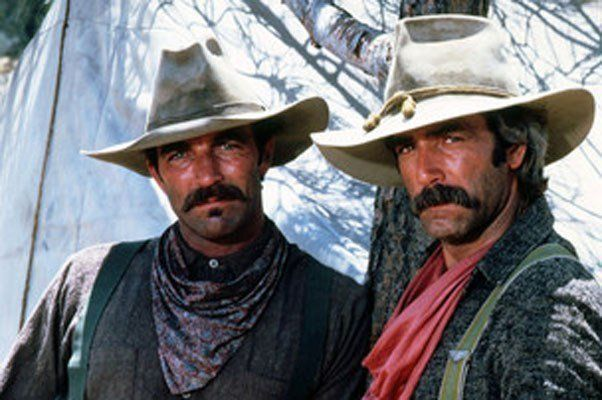 As you might imagine from the reviews, it wasn't all champagne and caviar from this moment on. Throughout the late 70s up until the early 80s, he continued finding roles in television films and series like Aspen, and Once an Eagle. He even co-starred with Tom Selleck in The Sacketts, which was definitely a career-booster! But there was one film that would make a big difference for Elliott and the reason why is sure to surprise you! Do you think you know which film we're talking about?
Elliott's Secret Crush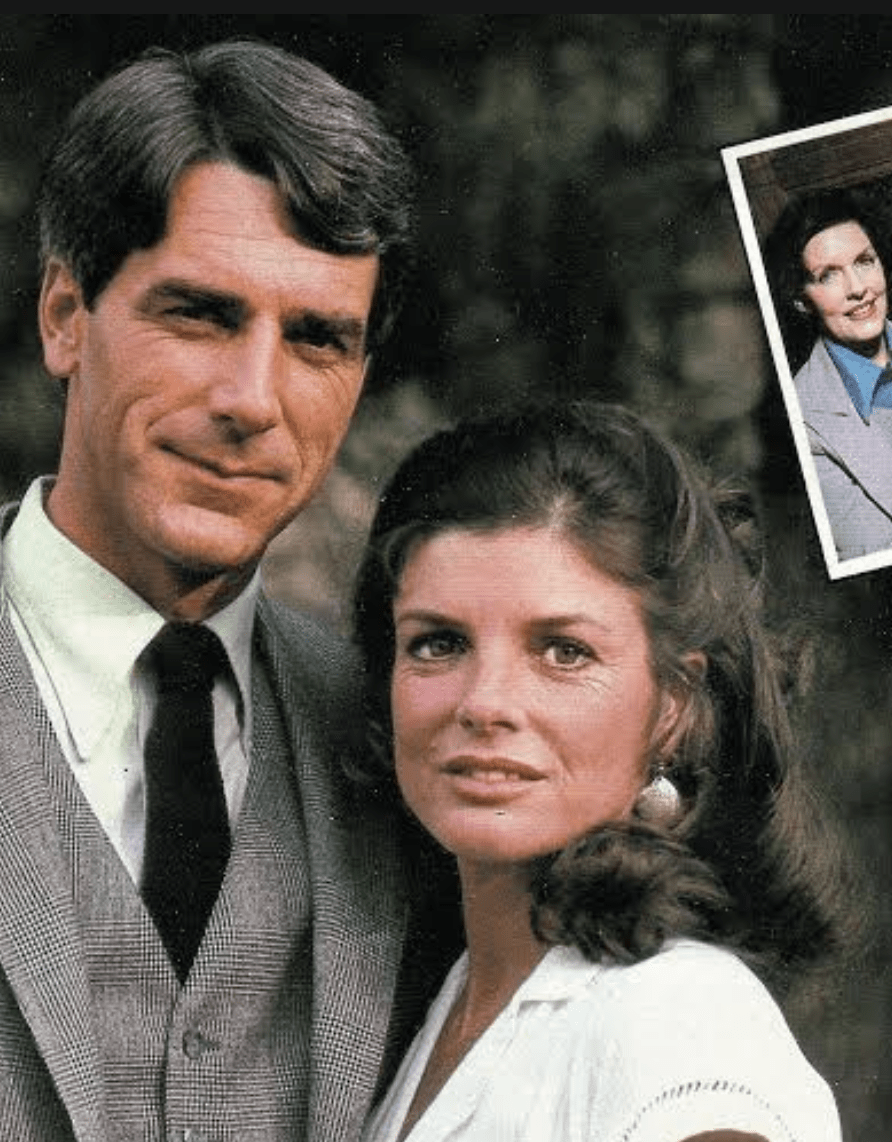 So you might remember a certain leading lady from back in 1969 when Sam Elliott got his first film role in Butch Cassidy and the Sundance Kid. Of course, they never really talked much back in the late 60s, but when they had the opportunity to work together in The 1978 horror film, The Legacy, things changed. Finally, he was able to confess the little crush he'd been harboring for nearly ten years! So was Katharine interested? If you've seen the shower scene in The Legacy, it should be pretty obvious…
Hollywood's Sexiest Couple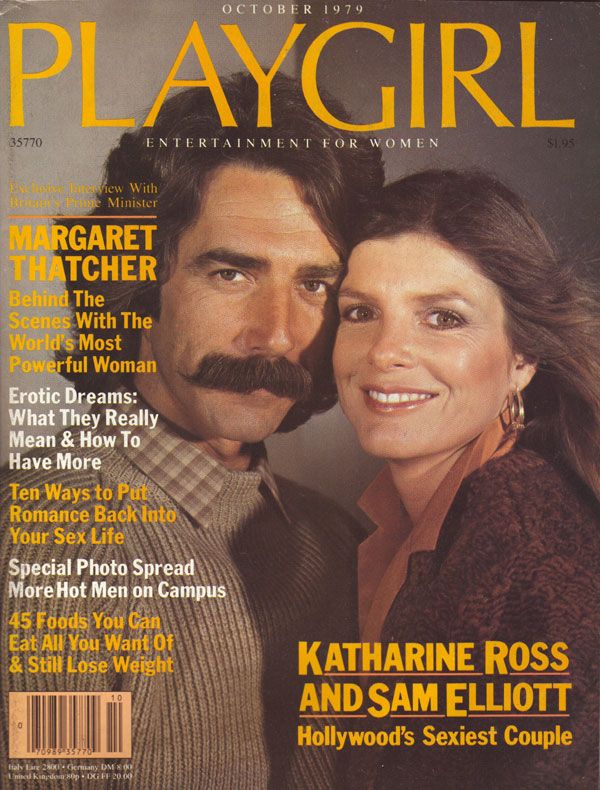 Well duh… Of course she was keen! Back in the late 1970s, Elliott was a total poster boy for the rough-and-ready look. What wasn't to like? He was kind, no-nonsense and handsome, as well as a very talented actor. Once The Legacy hit screens, it was impossible to deny that they had chemistry. Audiences loved them together! What's more, is that they made the cover of the 1979 Playgirl magazine. What for? "Hollywood's Sexiest Couple!" Many actors would be pleased with their newfound stardom, but for Sam Elliott, it wasn't so...
Unwanted Publicity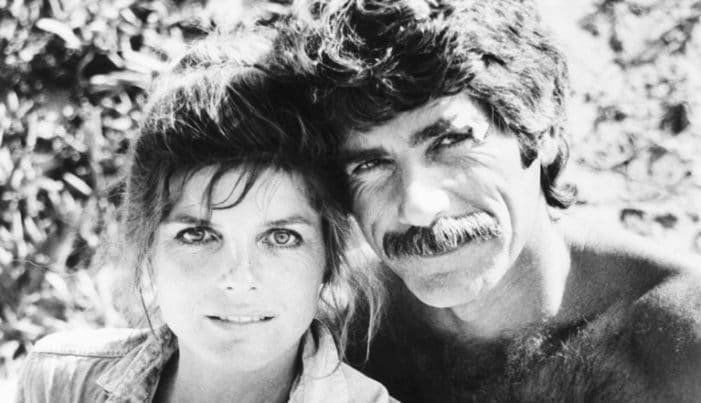 There are definitely perks about being a celebrity, but of course, fame has its downsides. One of those being the pressure of being in the public eye, and the gossip that comes along with it. When they had announced their couple-dom, Katharine was still married. She got it sorted out quick smart, but the press had an absolute field day. Back in the 70s and 80s, the world was definitely more progressive than it had been in the 60s, but being in a new relationship while still married was still a big scandal…
Wedded Bliss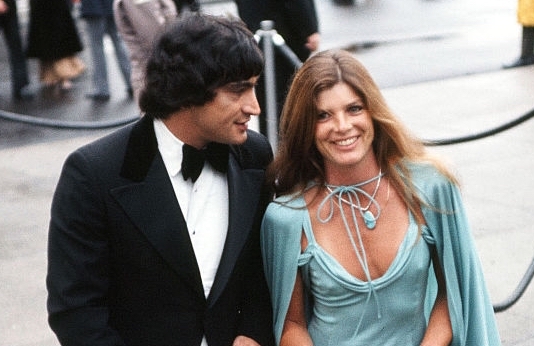 Katharine and Sam were in no rush to get married. They took their relationship slow and formed a long-lasting bond that would see them through the decades. In 1984, they finally tied the knot, and have been happily wed ever since! But there was something even more exciting to come… a beautiful baby girl! Born in September of the very same year, Cleo Rose Elliott came along and made her parents very happy indeed. They had everything they could ever want… or did they?
The Man Behind Mask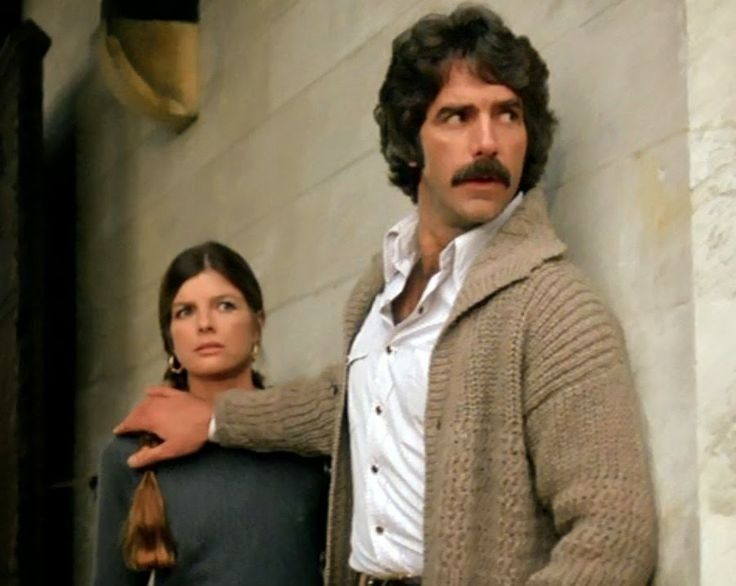 Just kidding. They totally did. With a wonderful family blossoming, Sam continued his acting work. And while on his honeymoon with his beautiful new wife, he got an unexpected phone call from his agent. They wanted him to star alongside singer, actor and all-round icon, Cher, in a film called 'Mask.' But Sam Elliott put his wife first. He wanted to take the time out to enjoy his holiday with Katharine and turned down the role. Maybe it just wasn't meant to be?
Katharine Knows Best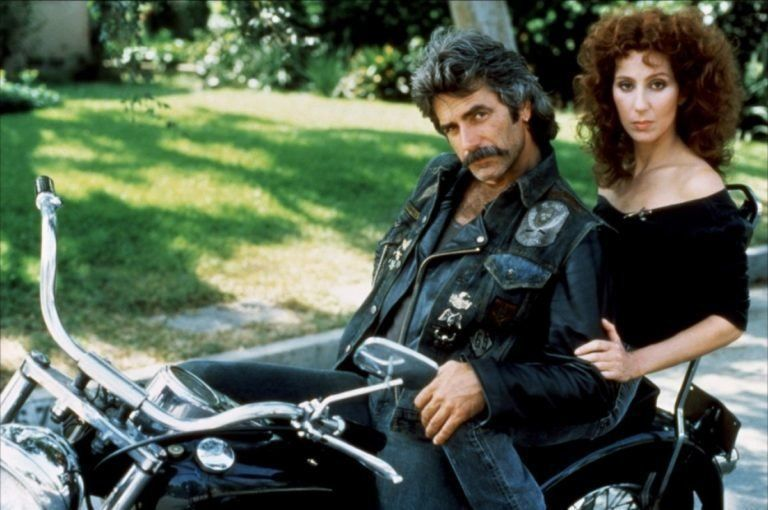 Even though Sam had turned the role down, Katharine was having none of it. She knew what a role like that could mean for him, and called his agent right back. In a whirlwind turn of events, Sam went from not being interested, to being on the next plane home! It turned out that Katharine was right, too, because the film went on to be a great success. Cher was right at the top of her game and won a Golden Globe for her performance in the film. 
Howdy, Partner!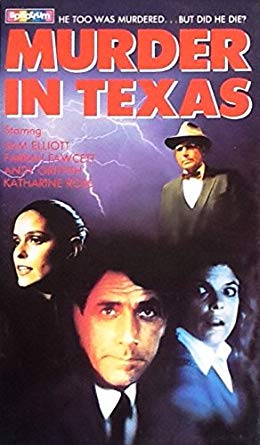 After Mask, it was like Sam had had a second breakthrough. From 1985 to 1991, he starred in one film every single year, as well as TV roles which skyrocketed him to even greater stardom. Notably, he played Dr. John Hill in the 1981 TV film 'Murder in Texas,' and made headlines in 1991 with Conagher. The latter TV film saw him nominated for a Golden Globe award for Best Actor! What's more is that his loving partner, Katharine Ross, got to work alongside him. They played husband and wife in this classic cowboy film, just like real life!
A Real Classic Cowboy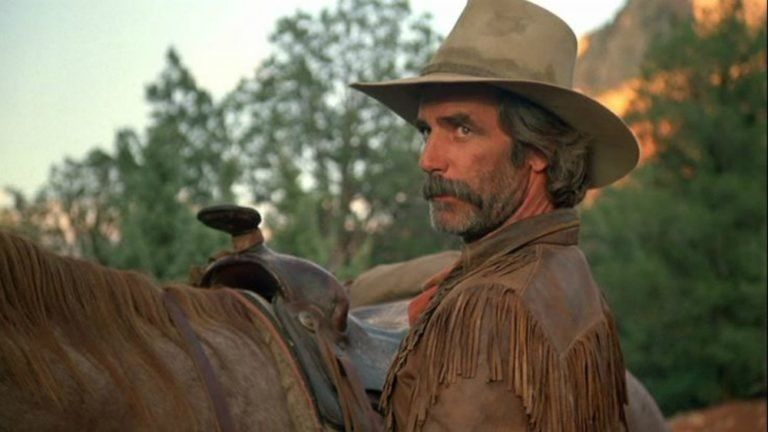 When most people think about actor Sam Elliott, his role in Western films will first spring to mind. Of course, his stature, mustache, and Texas drawl made him an ideal fit. In 2007, he was honored by the National Cowboy & Western Heritage Museum and was inducted into the Hall of Great Western Performers. He had the charm and the good looks to boot, which made him a popular choice for the genre. You might remember some of his best work from Tombstone, The Quick and the Dead, The Hi-Lo Country, and You Know My Name. 
Sam Elliott is Big...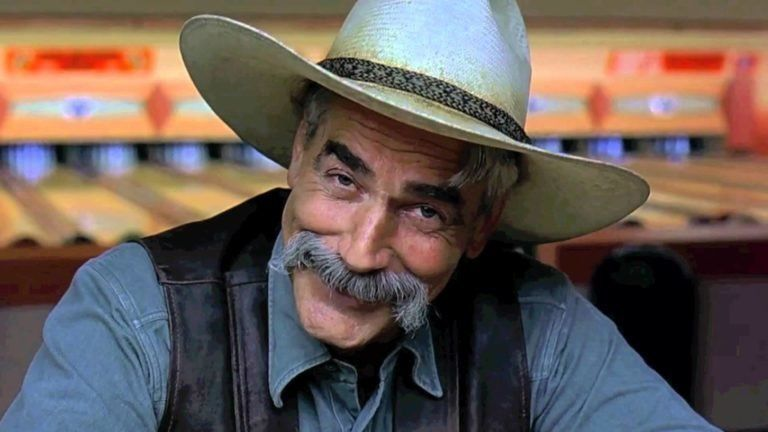 He's so big in fact, that the Coen brothers created a part for him specifically while writing the script for The Big Lebowski. Even though his role was a voiceover role, he made a huge impression. There is something special about Sam Elliott, and we're sure that this spark is exactly what the Coen brothers could see when they wrote: 'like a drugstore cowboy, looking not unlike Sam Elliott' in their script for The Big Lebowski. It turns out that Elliott makes an impression whether you can see him or not!
A Star Was Born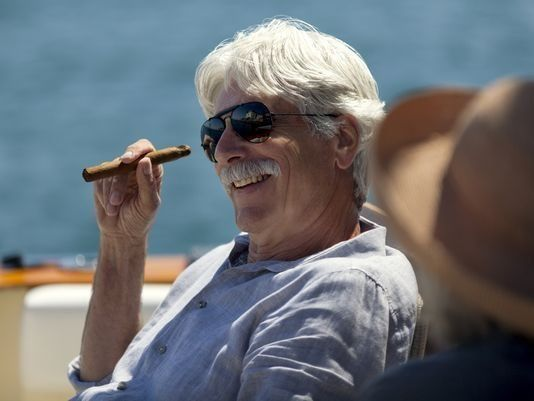 The Big Lebowski was released in 1998, but this wasn't the last of his roles. No, sir! Elliott played General Thaddeus Ross in the 2003 film Hulk, and Lorne Lutch in Thank You for Smoking (2015). Most recently, he played Bobby Maine in A Star is Born. He was nominated for nine awards for supporting actor after blowing audiences away with his old-school charm.  Lady Gaga and Bradley Cooper took the leading roles in this incredible movie, and it's definitely one you should add to your list! 
How Does He Do It?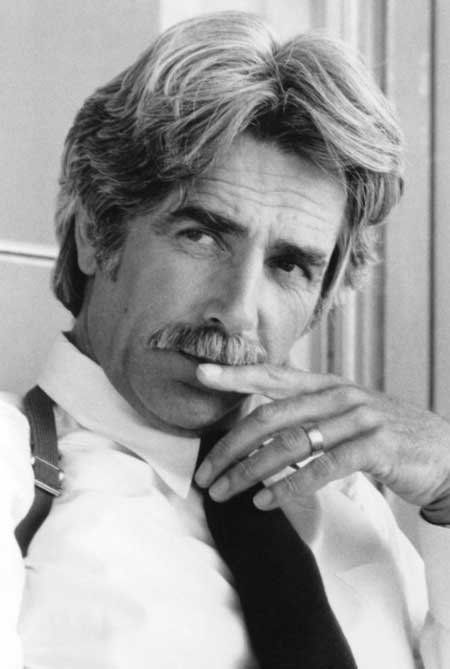 It's impressive that Sam Elliott's career has spanned so many years. It has been 50 years since he first debuted in Butch Cassidy and the Sundance Kid! We can only speculate about what his secret might be… his baritone voice and his work ethic might be something to do with it! Elliott's machismo has long been the envy of men across the world. In an interview, he once revealed that it was growing up around his father and his father's friends that influenced his adult character. But it's not all sunshine and rainbows…
Trouble in Paradise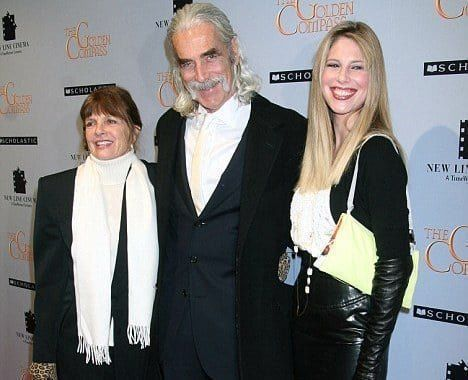 Sam and Katharine had lovingly raised their daughter Cleo, but she began to go through a rough patch when she was 26 years old. Cleo was very upset with Katharine and began making death threats. Elliott's wife eventually took out a restraining order on her beautiful daughter, which must have broken her heart. Cleo had to observe a 100-yard distance from Katharine at all times. It must have made family get-togethers pretty awkward for a while… 
Phew!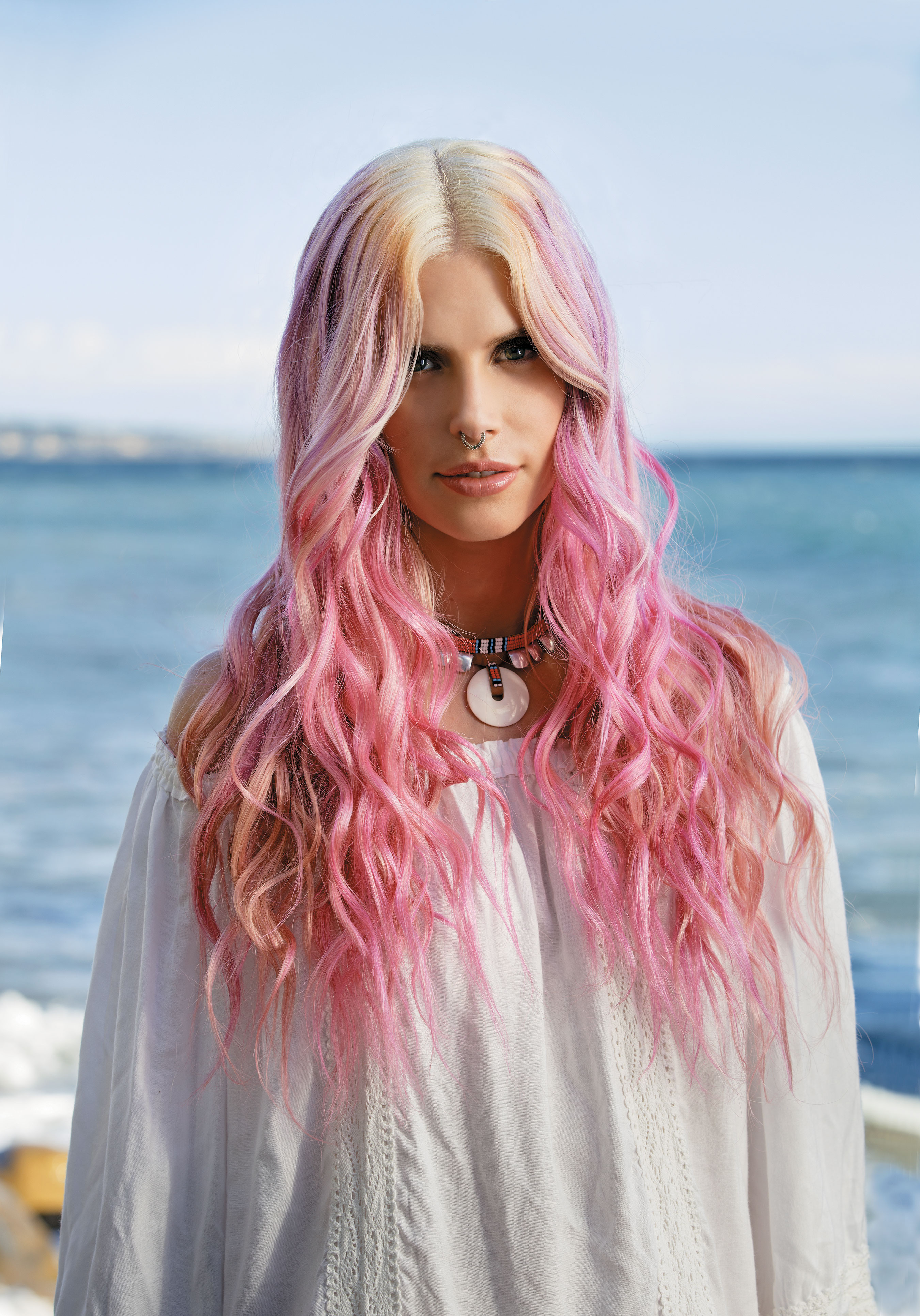 Much to everyone's relief, Cleo got through her rough patch. Katharine and Cleo sorted out their differences in private. When they didn't show up to court for an extension on the restraining order, the case was voided, and they were able to resume their joyous family life. We're pleased to say that Cleo now lives in California, and has taken up modeling and music. She has amassed a reasonable Instagram following, and you can see why! You go, girl.
So Where is He Now?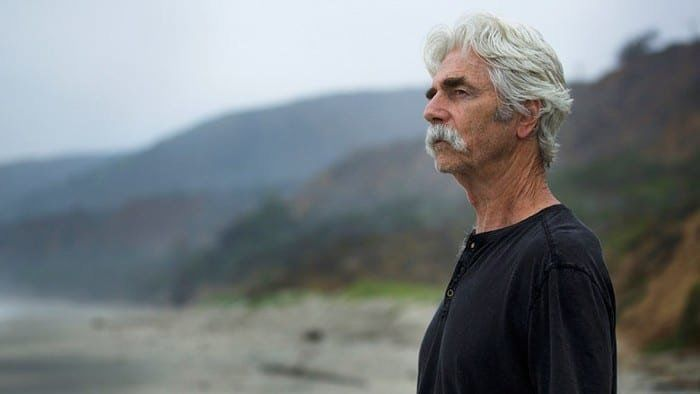 In the last few years, Elliott has continued his incredible career. Got a Netflix subscription? Well, you're in luck! You can watch some of his recent work in The Ranch, which is streaming on the platform right now. And don't stress - it's 18 episodes long, so you get to binge-watch maximum Sam Elliott and admire that most excellent mustache for hours on end. So next time you feel tempted to cancel your plans and Netflix and Chill, you know you've got a good reason!
Sadly, this brings us to the end of our Sam Elliott-a-thon. But look on the bright side: at least your movie-watching list just got a whole lot longer! Maybe you have a pal who loves Sam Elliott as much as we do? Be sure to share this article with them so they too can swoon and marvel over his impressive and lengthy career.