These Actors are Quentin Tarantino's Secret to Blockbuster Success
A Controversial Figure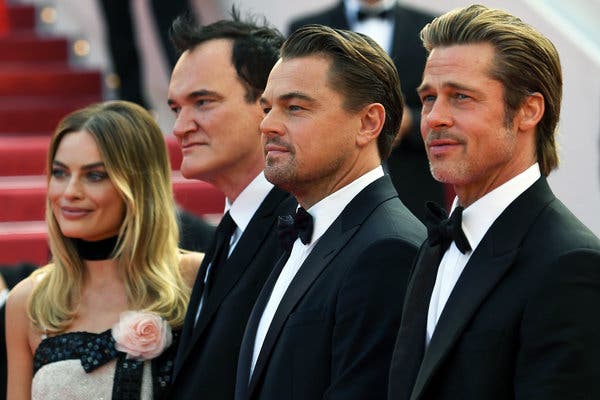 Quentin Tarantino is a director known for making headlines. He might not always make the front page for the right reasons, but he definitely knows how to cause a stir! While the 56-year old filmmaker may only have directed nine films, every single one of them has made a real impression. To prove it, you only need to count his accolades; he has won five Academy Awards, five Golden Globes, and six BAFTAs! There aren't many other directors in Hollywood who can claim the same. Want to know the secret to his success?
Repertory Company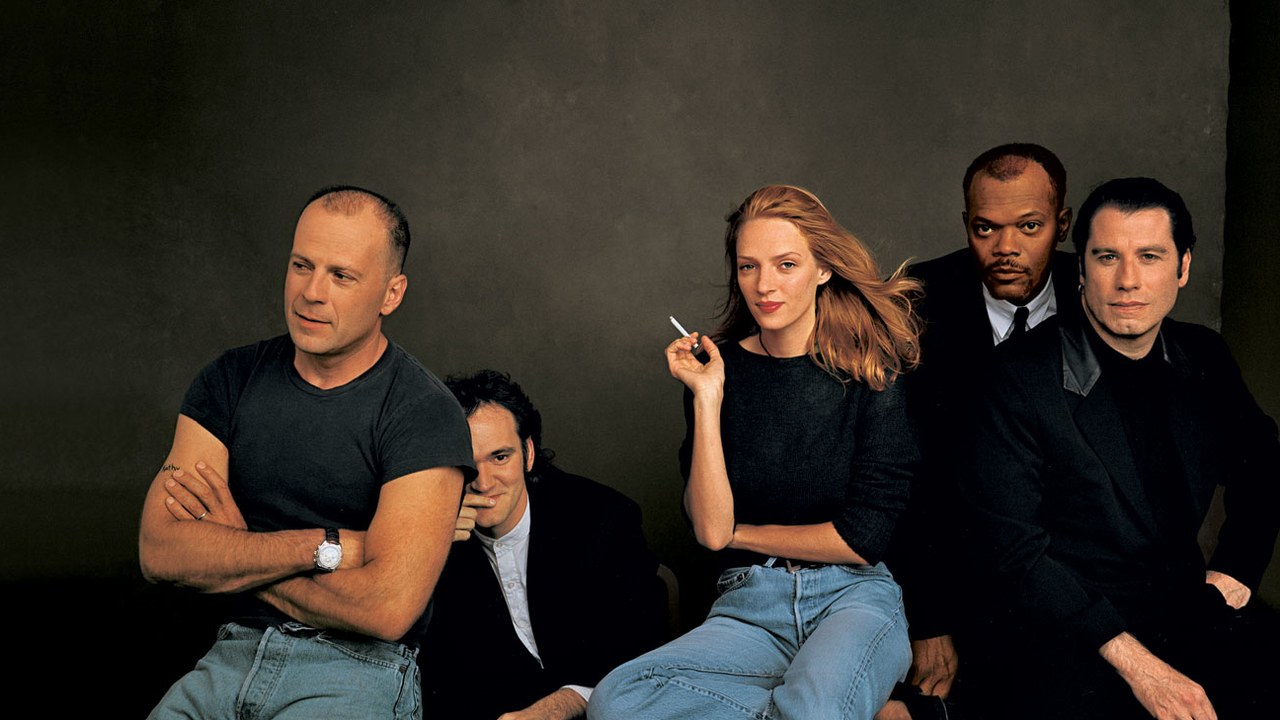 Some actors tend to be typecast in certain roles, and this means that they end up working for the same director more than once. But for Tarantino, this is a deliberate move! Perhaps it's because it's easier to work with people you already know? Maybe he just realized he was on to an Academy Award-winning formula! Either way, it's impressive. What's more is that he often uses the same production teams, including the same producer, director of photography, and editors. So let's take a look at the famous faces this Hollywood giant works with the most!
Leonardo DiCaprio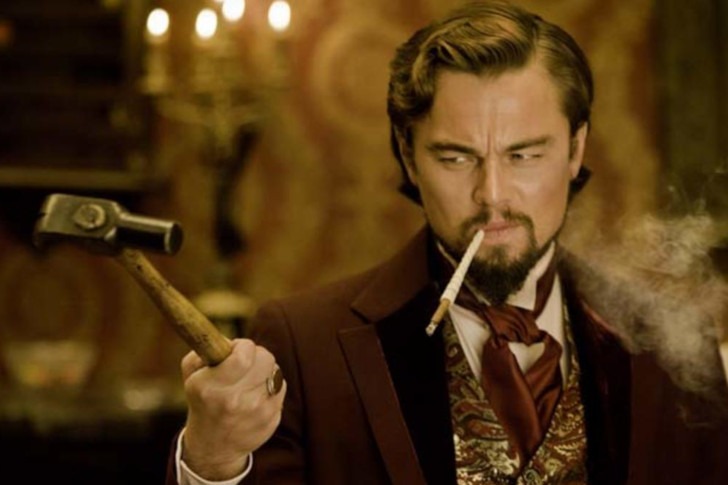 Appearances: Django Unchained, Once Upon a Time in Hollywood
Leonardo Dicaprio is the best of the best. It's not hard to see why Tarantino would want to work with such a flexible and talented actor! Leo made headlines recently when he started dating the stunning 22-year-old model and actor Camila Morrone, and he is also well-known for his environmental activism and progressive political stance. After taking a bit of a break from acting after winning an Academy Award for The Revenant in 2016, he is back. Starring opposite Brad Pitt in Once Upon a Time in Hollywood, Dicaprio really reminded us why he deserved that Oscar years ago!
Lucy Liu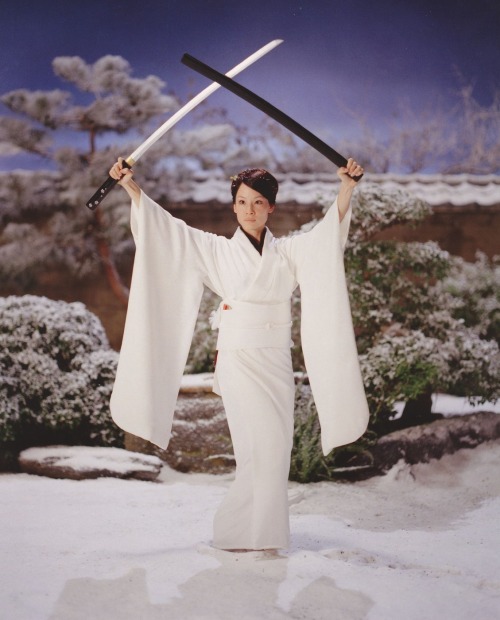 Appearances: Kill Bill 1, Kill Bill 2
This is one woman who knows how to make an impression. Lucy Liu brings a fabulous boldness to every film she stars in, and every Tarantino fan remembers her work in the Kill Bill films. Liu played O-Ren Ishii, a highly trained and terrifying assassin. She has made two appearances in the director's films to date, and both of them have been as the one character. Nonetheless, she absolutely killed it… but perhaps that's a poor choice of words. At any rate, we hope we get to see her in another Tarantino film soon!
Pam Grier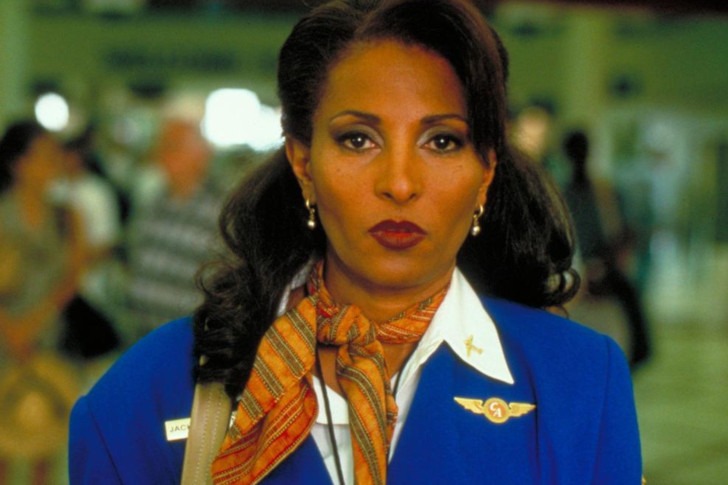 Appearance: Jackie Brown
Pam Grier has been acting since the 1970s, and even though she might have only starred in one Tarantino film, her influence in popular culture is enormous. She rose to talent in 70s blaxploitation films like The Big Doll House and The Big Bird Cage. Older readers might also remember her from Foxy Brown or Sheba, Baby. But that's not all: over the course of her impressive career, she also starred regularly on Miami Vice and the Fresh Prince of Bel-Air. Grier was even in a Snoop Dogg video in 1994! After Jackie Brown, she played Kit on The L Word. Want to know something truly incredible? Pam Grier received not one but TWO honorary doctorates from both the University of Maryland and Langston University. What a woman!
Michael Madsen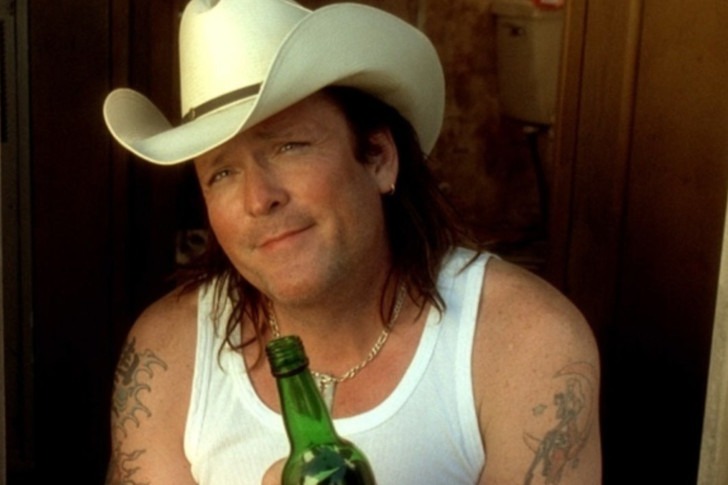 Appearances: Reservoir Dogs, Kill Bill 1, Kill Bill 2, The Hateful Eight, Once Upon a Time in Hollywood
Do you remember Michael Madsen? It's hard to forget his performance as Mr. Blonde in Reservoir Dogs. Remember what he does to the other guy when Stuck in the Middle With You is playing? Yikes! Anyway, he initially auditioned for the role of Mr. Pink, but Steve Buscemi got it instead. His character also happens to be Vince Vega's brother (played famously by John Travolta). That's something we bet you didn't know!
Harvey Keitel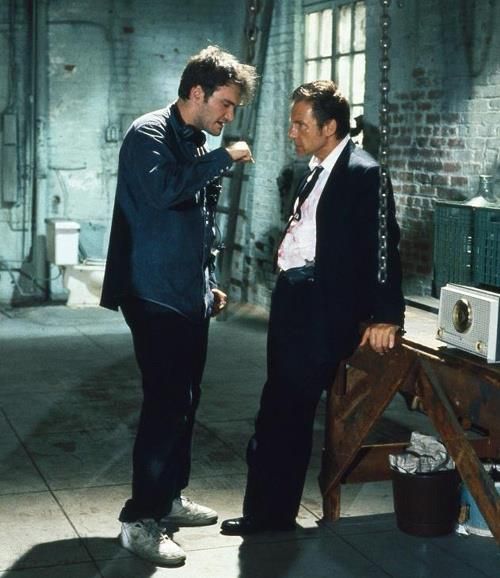 Appearances: Reservoir Dogs, Pulp Fiction, Inglourious Basterds
You know Harvey Keitel! Who doesn't? Keitel is an iconic producer and actor, working on films like Sister Act, Taxi Driver, and Thelma and Louise aside from Tarantino films. While he has had a long career, it only really took off in the late 1980s when he really began to make a name for himself as a gangster. What many people don't know is that he actually co-produced Reservoir Dogs way back in the 90s. With success like that, you can understand why Tarantino kept working with him!
Brad Pitt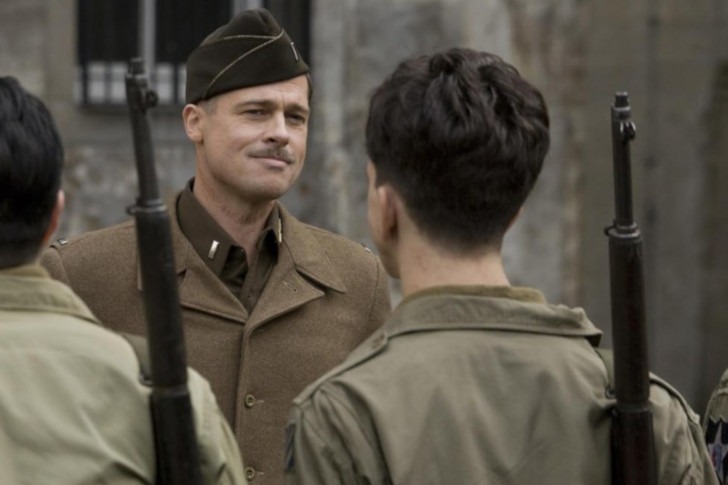 Appearances: Inglourious Basterds, Once Upon a Time in Hollywood
Another huge name in Tinseltown, it's apparent that Tarantino chooses the biggest and the best actors to star in his films. In 2009, audiences were totally wowed by Pitt's performance in Inglourious Basterds. We knew he had range, but like… not this much range! He played Lieutenant Aldo Raine, the American Hero in Second World War-era France, which was occupied by Nazi Germany. Pitt made a second appearance in Tarantino's most recent film, Once Upon a Time in Hollywood.
Uma Thurman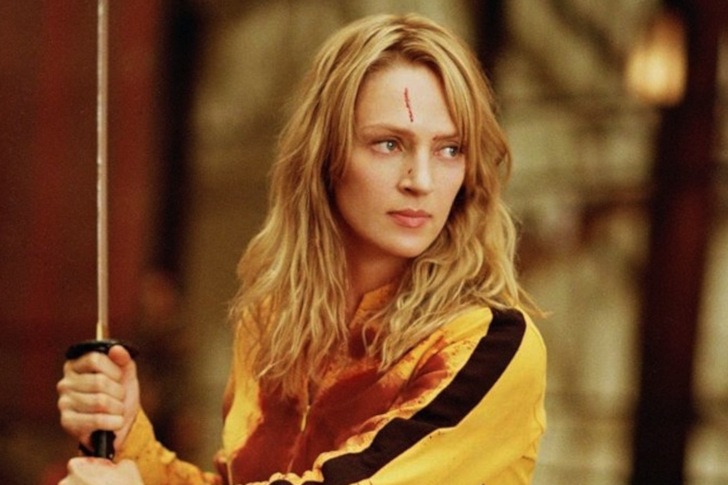 Appearances: Pulp Fiction, Kill Bill 1, Kill Bill 2
Not sure what to do for your couples' costume this Halloween? We've got a great suggestion for you: Uma Thurman and John Travolta in Pulp Fiction. Everyone knows that they were totally unforgettable together in the film! While Thurman and Tarantino have had a great friendship over the years, their working relationship suffered a breakdown after the director insisted she drive in a Kill Bill scene. The actor was not comfortable with this and had expressed this to Tarantino. He insisted, and the scene didn't go well at all: Thurman ended up suffering neck and knee injuries. Tarantino has called the crash 'one of the biggest regrets of [his] life.'
Samuel L. Jackson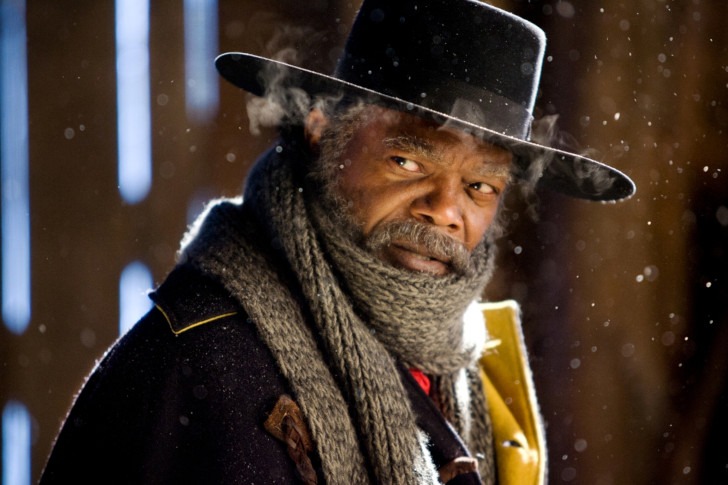 Appearances: Pulp Fiction, Jackie Brown, Kill Bill 2, Inglourious Basterds, Django Unchained, The Hateful Eight
Is there any actor more prolific than Samuel L. Jackson? He is one of the world's highest-earning actors, grossing an average of $89.9 million per film. It's not surprising that Tarantino has worked the most with this absolute legend. After all, once we saw him in Pulp Fiction, we were hooked too. He may be the most impressive man in Hollywood, with an enormous range and credits in films of every genre. He has starred in over 150 films, but the most notable has to be Goodfellas, Snakes on a plane, and the Marvel Universe films, in which he played Nick Fury. Hell yeah!
Michael Parks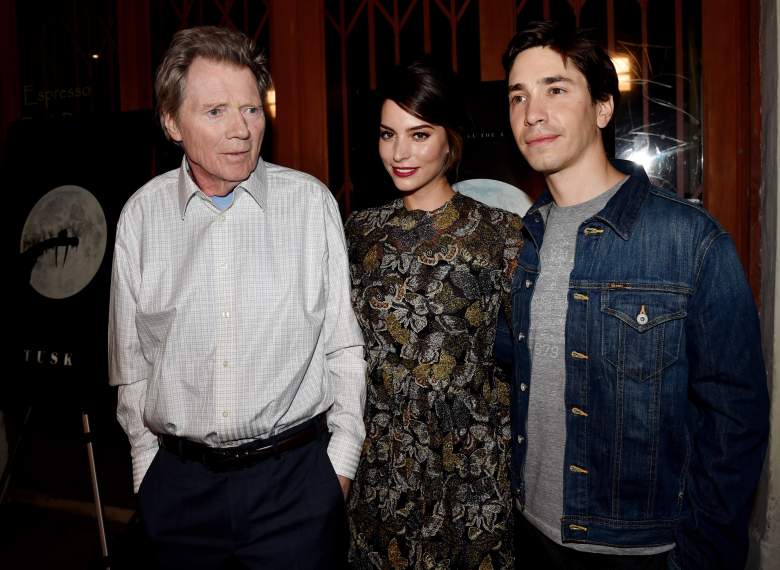 Appearances: Kill Bill 1, Kill Bill 2, Death Proof, Django Unchained
Michael Parks is one of the more curious characters on this list. While he passed away in 2017 at the age of 77, he has a long list of acting credits in both film and television, from the 1960s right up to 2016. He may also be one of the only stars from a Tarantino film to have been in the industry long enough to have worked with the legendary Bette Davis! Parks married four times and has two children. One of them just so happens to be his son, James Parks, who he has appeared onscreen within more than one Tarantino film.
James Parks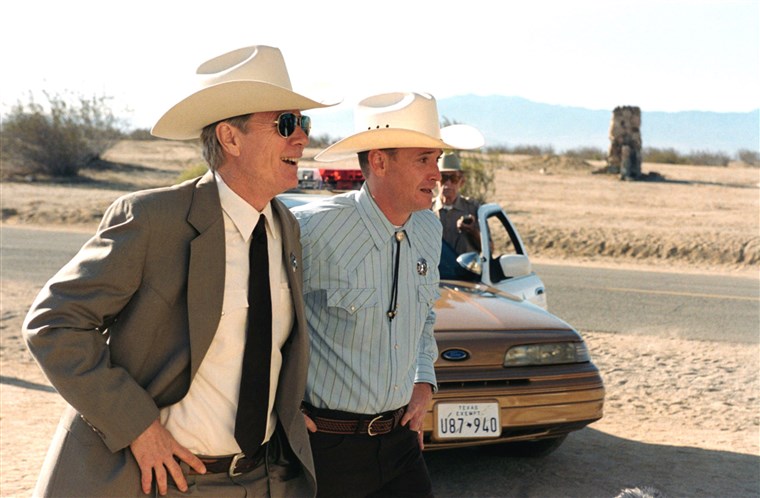 Appearances: Kill Bill 1, Death Proof, Django Unchained, The Hateful Eight
James Parks' acting career began in 1991 when he starred in Conagher as Curly alongside Sam Elliott. He is best known for his roles in Tarantino films, as well as films by Robert Rodriguez. Born in California, James Parks is usually cast as Earl McGraw, and his father Michael Parks would play Edgar McGraw. We're sad that we won't get to see them together on screen anymore, but we'll definitely have fun trying to spot them in Rodriguez and Tarantino films that have already been made!
Michael Bacall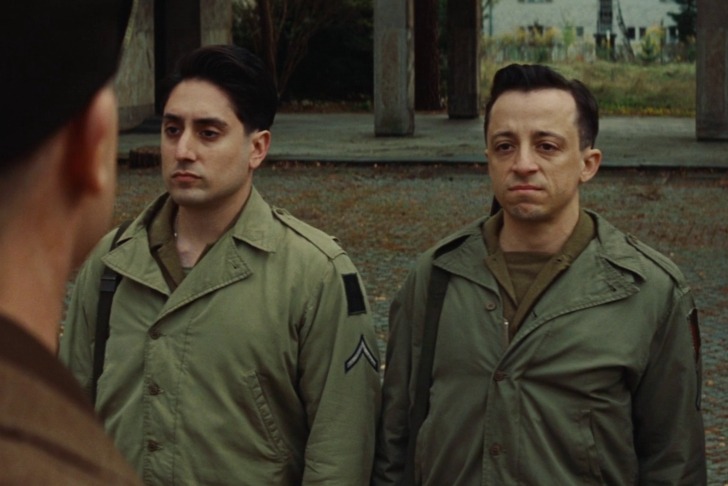 Appearances: Death Proof, Inglourious Basterds, Django Unchained
Another curious figure, Michael Bacall has starred in more than one Tarantino films in a small role. In Inglorious Basterds, he was Michael Zimmerman, and in Django, he was Smitty Bacall. What many people won't know is that Bacall has also written many screenplays, and may be better known for his screenwriting than for his acting! He worked on 21 Jump Street and 22 Jump Street, as well as Scott Pilgrim vs the World, and Project X. Presently he is working on Project XX, which we can't wait to see!
John Travolta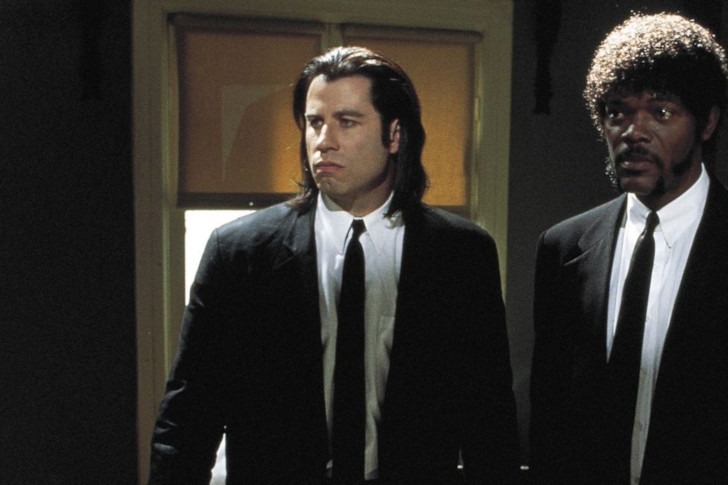 Appearance: Pulp Fiction
So he may have only appeared in one Tarantino film, but we'll let you in on a little secret: the famous director has said that he only plans to make ten films in total. With Once Upon a Time in Hollywood, Tarantino hit the film number nine mark. So we can only speculate that he might get Travolta on board for his tenth film… right? Even so, you will know Travolta from his awesome appearance as Vincent Vega in Pulp Fiction. He's the quintessential cool guy, and the Grease actor's portrayal of Vega gave the character great depth. It's hard to match Samuel L. Jackson but someone's gotta do it!
Steve Buscemi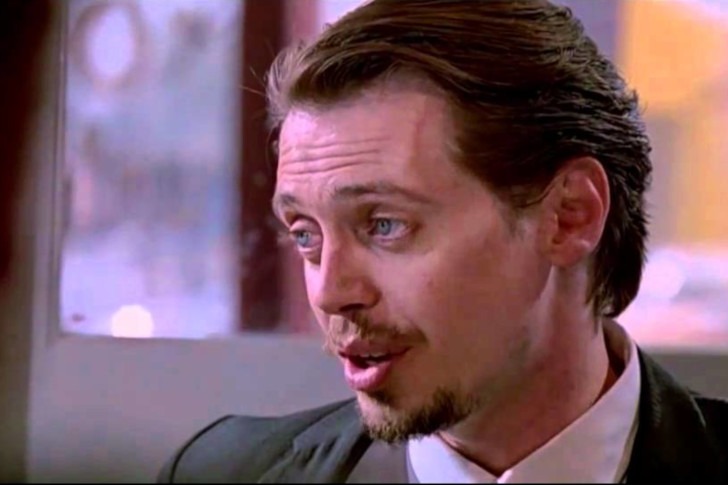 Appearance: Reservoir Dogs
Another Hollywood giant who only made an appearance in one film, Steve Buscemi's work in Reservoir Dogs may be partly why it made such a splash. He played Mr. Pink in the film and was one of the original eight who had robbed the bank. He is a hilarious addition to the cast and is another name that we'd like to see on the screen one final time in a Tarantino movie. Of course, while we wait with bated breath, there are plenty of other awesome movies he's been in to tide us over.
Zoë Bell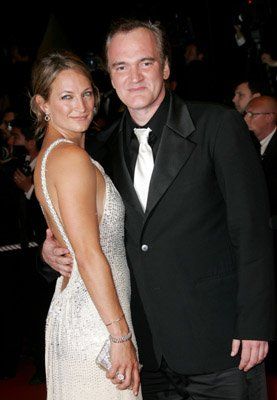 Appearances: Kill Bill 1, Kill Bill 2, Death Proof, Inglourious Basterds, Django Unchained, The Hateful Eight, Once Upon a Time in Hollywood.
We love Zoë Bell. She is a New Zealander who got her big break as a stunt double for Lucy Lawless in Xena: Warrior Princess. Her first work with Tarantino was on Kill Bill, as a stunt double for Uma Thurman. They quickly realized her talent and trained her in the wushu style so that she could double for Thurman in one of the final fight scenes. She was in Death Proof as 'herself,' and also made an impression in The Hateful Eight as 'Six-Horse Judy.' Want to know why she's called Six-Horse Judy? Guess you'll have to watch it and hear for yourself!
Margot Robbie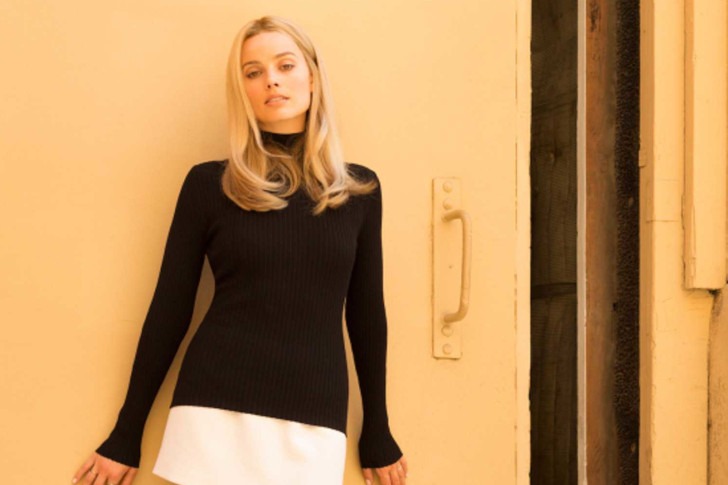 Appearance: Once Upon a Time In Hollywood
Just like John Travolta and Steve Buscemi, Margot Robbie has only appeared in one Tarantino film to date. But it's a big one! In the director's latest movie, the incredible Robbie plays Sharon Tate, the ghost of a woman who was killed in the Charles Manson murders. Born in Queensland, Australia, Robbie was only 23 when she got her start in the Martin Scorsese blockbuster The Wolf of Wall Street opposite Leonardo Dicaprio and Jonah Hill. Can you believe such talent is so young? We're totally enamored.
Eli Roth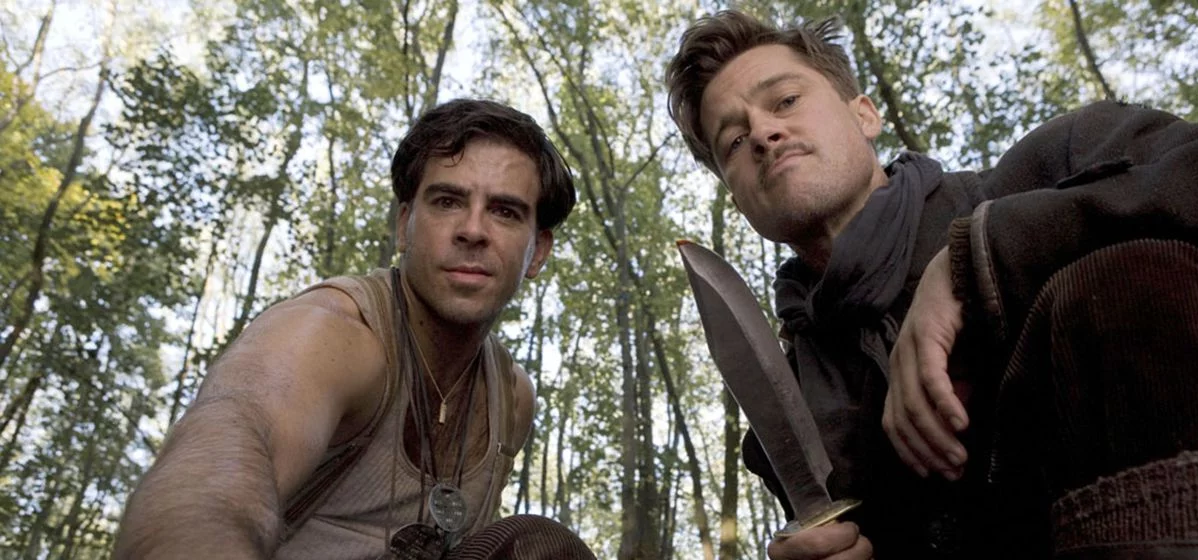 Appearances: Death Proof, Inglourious Basterds
Eli Roth is a multi-talented actor, director, writer, and producer, and if his face looks familiar, it's because he was Donny 'The Bear Jew' Donowitz in Inglourious Basterds back in 2009. The Screen Actors Guild even gave him an award for his performance in the film! Nonetheless, he's also known for being a part of the 'Splat Pack,' which is a group of filmmakers who are known for their extremely violent horror films. Wanna know a cool fact? When he was in film school at New York University, Roth made a film called Restaurant Dogs. It was an homage to Reservoir Dogs! We wonder if he knew that he'd end up working with Tarantino…
Kerry Washington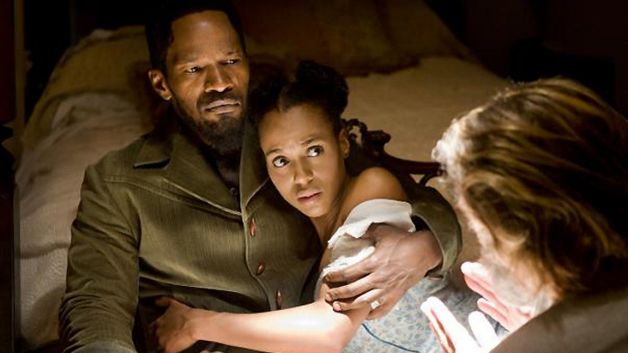 Appearance: Django Unchained
Another actor who may have only made one appearance, Kerry Washington is not someone we could forget. While she is best known for her role in Scandal as Olivia Pope, she has also starred in the Fantastic Four films. But it was Washington's breathtaking performance as Broomhilda von Shaft in Tarantino's Django Unchained that really left us all in awe! Of course, the film took a huge toll on Washington and Foxx particularly because of the racially-charged toll of the filming process. In an interview with IndieWire, she said: 'I remember turning to Jamie one day and saying, "If this movie goes on for one week longer, I'm not going to survive it.'
Ving Rhames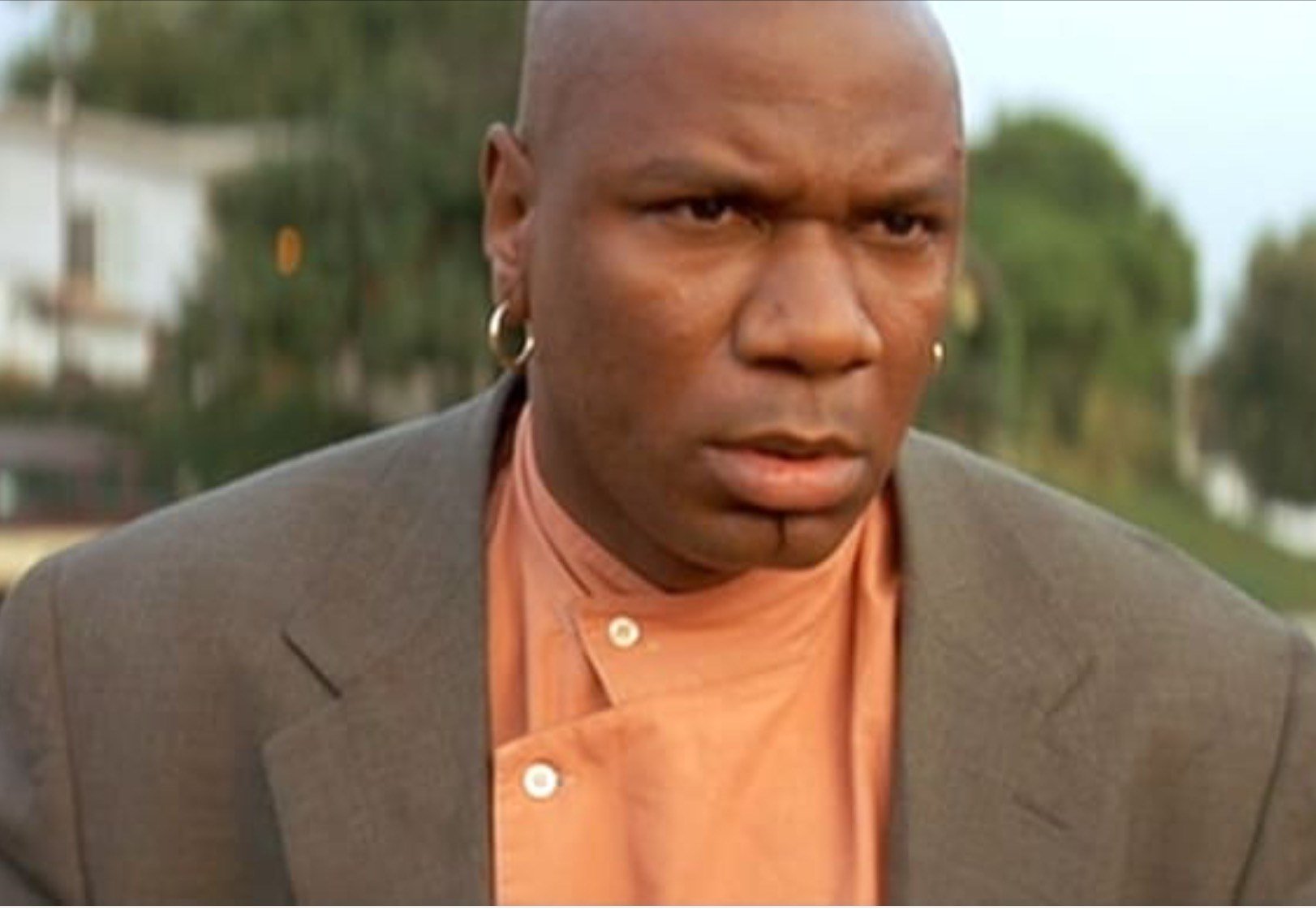 Appearance: Pulp Fiction
Ving Rhames has got to be one of the most famous characters in a Tarantino film, but strangely enough, he may be one of the least well-known. We'll give you a clue: he was also in Pulp Fiction, and was romantically involved with Uma Thurman's character. You may also recall that his character had a few conversations with Bruce Willis' character, Butch. In the words of Jules, played by Samuel L. Jackson: What does Marsellus Wallace look like?! Well, Ving Rhames of course! 
Kurt Russell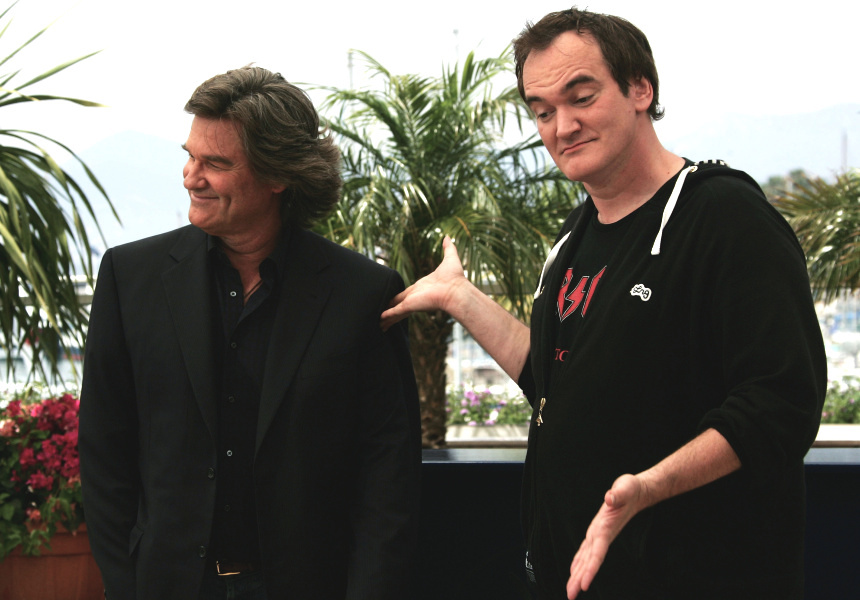 Appearances: Death Proof, The Hateful Eight, Once Upon a Time in Hollywood
Another one of Tarantino's older collaborators, Kurt Russell has many credits to his name. They include films like Silkwood in 1983, for which he was nominated a Golden Globe, right up to The Fast and the Furious movies more recently in 2015 and 2017. He has been with Goldie Hawn since 1983 and most recently narrated Tarantino's latest film, Once Upon a Time in Hollywood. If you're a bit of a Marvel geek, you might also have seen him in Guardians of the Galaxy 2.
Christoph Waltz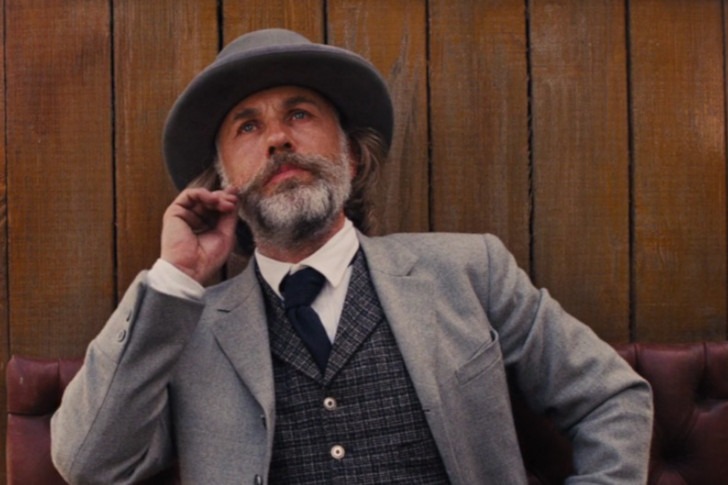 Appearances: Inglourious Basterds, Django Unchained
Somehow, Christoph Waltz manages to be likable, charming, and evil, in both Inglourious Basterds and Django Unchained. The actor managed to score not one but two Oscars for his performances in the respective films. Talking about Waltz's character in Inglourious, Tarantino once said: "I think that Landa is one of the best characters I've ever written and ever will write, and Christoph played it to a tee. It's true that if I couldn't have found someone as good as Christoph I might not have made Inglourious Basterds." That's high praise!
Vivica A. Fox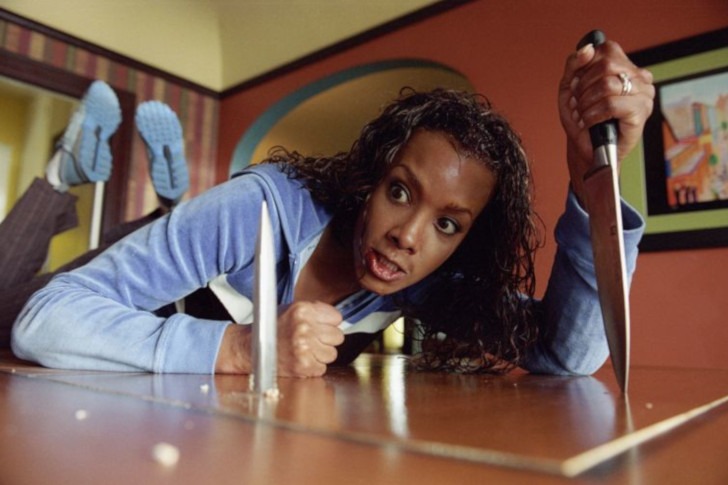 Appearances: Kill Bill 1, Kill Bill 2
Vivica A. Fox has one of the longest lists of credits we've ever seen and had a whopping twelve film credits to her name for the year of 2017 alone. She recently played Candace Mason in the TV series, Empire, and has even played a character in a video game! Another impressive fact about Fox is that she has appeared in music videos by LL Cool J, 2Pac, Aretha Franklin, and 50 Cent. Talk about prolific! This incredible actor is best-known in Tarantino films as Vernita Green, or Copperhead, who battles with the Bride in Kill Bill.
Bruce Willis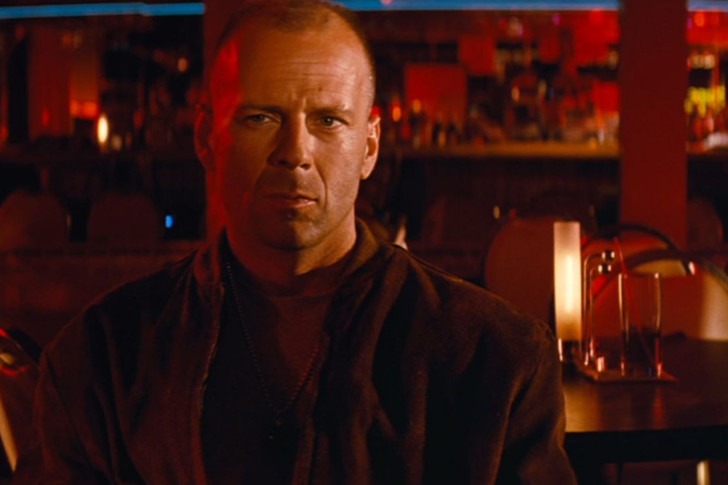 Appearance: Pulp Fiction
How could we write a list of actors that Tarantino has relied upon to make his blockbuster films without including Bruce Willis? He played Butch Coolidge, who enters the story a little later in the movie, and is on a mission to find his dad's watch. Our fingers are *extremely* crossed that we might see him again in Tarantino's tenth and final film. Fun fact: Bruce Willis is a Pisces. Maybe that explains why such a tough guy has managed to do so many heartfelt performances?
Daryl Hannah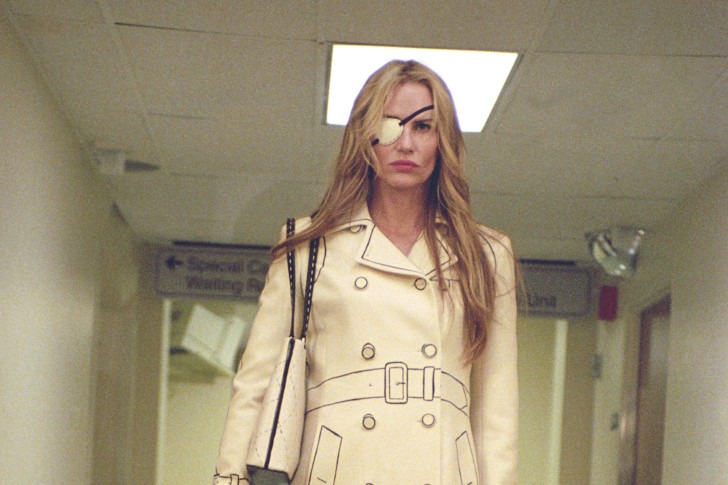 Appearance: Kill Bill
It's difficult not to like Daryl Hannah. In Kill Bill, she plays Elle, who is the last assassin to attempts to ruin the Bride's special day. But fate has something else in store for her character! Nonetheless, what many people don't know is that she's an environmentalist, and has a house that runs on solar power, as well as a biodiesel car! If Leo and Daryl can find the time, maybe they'll influence Tarantino to take a similar stand on climate change someday. Nevertheless, she has even been arrested in protests and produced Greedy Lying Bastards in 2012, which was a documentary that shed light on climate change denial. You go, girl!
Quentin Tarantino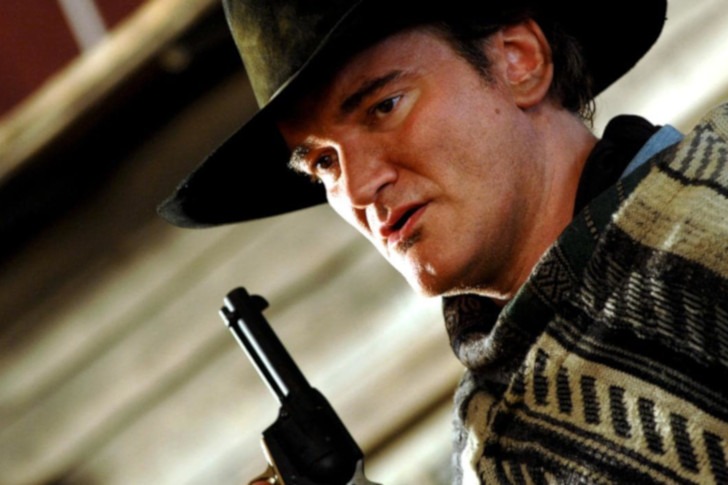 Appearances: Reservoir Dogs, Pulp Fiction, Jackie Brown, Kill Bill 1, Death Proof, Inglourious Basterds, Django Unchained, The Hateful Eight, Once Upon a Time in Hollywood
Last but not least is the man himself. Like Scorsese, Hitchcock, Spielberg, and Linklater, Tarantino also cameos in his own films. It's a little easter egg that superfans can keep an eye out for! Of course, in some films we barely see his face, while in others he actually puts on a fairly impressive performance. Maybe he'll give us the biggest cameo of them all for his final film. He has confirmed that he's only planning to direct ten movies: "If I get to the 10th, do a good job and don't screw it up, well that sounds like a good way to end the old career."
Well, that's all folks! We hope you enjoyed counting down this list of Tarantino's incredible collaborators. Without the outstanding performances that these folks brought to the director's movies, it's certain that he wouldn't be the film giant he is today. We can't wait to see who he casts in his tenth and final film. Can you?