Facts About Keanu Reeves That Explain His Way of Living
Have you ever wondered if Keanu Reeves would have chosen the red pill or the blue pill? Would you believe that he played at Glastonbury? We've got the inside scoop on the guy who made a name for himself as 'Neo.' Keanu Reeves has enjoyed a resurgence in popularity lately, after he made a hilarious cameo as himself in the 2019 Netflix film, Always Be My Maybe.
He also took on a voice acting role as 'Duke Caboom' in Toy Story 4, which recently hit cinemas across the globe. The prolific Hollywood giant has made a name for himself, and readers will know and love him from silver screen classics like Point Break and The Matrix Trilogy. Fans of the actor love him not only for his acting roles but also for his oracle-like wisdom and humanitarian spirit. If you're just as obsessed with Keanu Reeves as we are, read on to learn more about this remarkable man!
 He Was a Talented Ice Hockey Player
It might surprise you to learn that Keanu wasn't born in the United States, but came into the world in Beirut, Lebanon, on September 2nd, 1964. His mother, Patricia, is a performer and costume designer from Essex, while his father is Chinese-Hawaiian. Her costume career led her to design Dolly Parton's Playboy bunny costume from the 1978 cover. Did you know that his name means "cool breeze over the mountains" in Hawaiian? We think it perfectly sums up the actor's personality!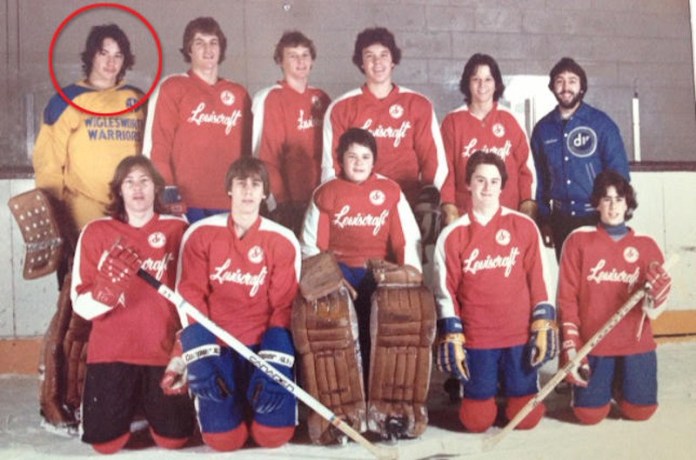 Unfortunately, his father was stuck in a Hawaiian prison after being caught selling heroin, and his parents divorced just two years after Keanu's birth. Throughout his life, the actor had lived in many places, living in Australia before he even left high school! Before settling in Yorkville, Toronto, Reeves and his mother lived in Sydney and New York. He was a bit of a rambunctious high schooler but a talented ice hockey player. The teenager played goalkeeper at De La Salle College but changed schools to an alternative education institution which ensured he could pursue his acting career while learning.
 He Was Expelled from High School
Can you imagine the gentle and kind-hearted actor being expelled? It's difficult to picture, but the Etobicoke School of Arts in Toronto decided that they couldn't deal with him. He was on the chess team, but his curious nature and rebellious streak meant that his teachers didn't understand him, and he didn't get along well with the school principal. Reeves himself told the Daily Mail: "It was a very small school and I guess I didn't fit in."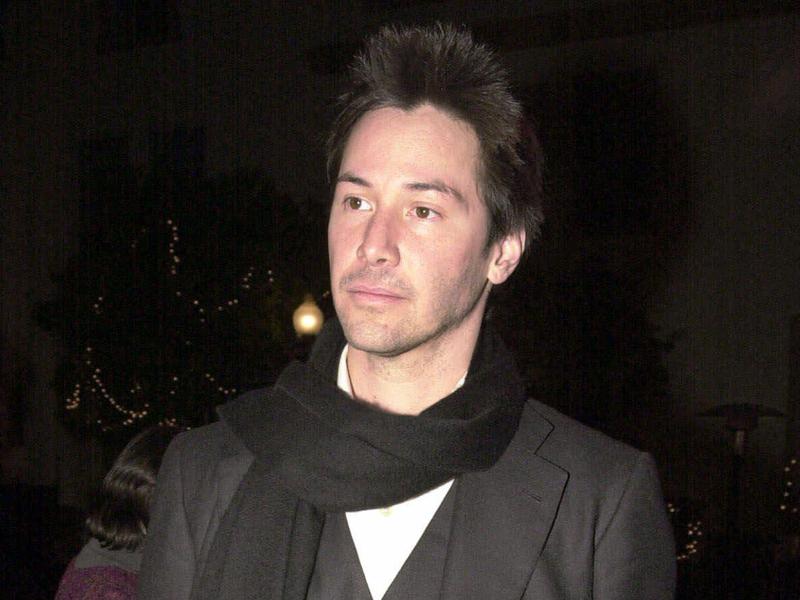 "I had conflicts and run-ins with the staff. The principal and I didn't see eye to eye… I asked too many questions about everything. I couldn't stop even if it got me into trouble." Keanu thought about pursuing a career in Ice Hockey and trying out for the Canadian Olympic team. Instead, he decided to leave school and pursue a career in acting. And thank goodness - we're certain we prefer him with all of his teeth!
 He was in a Coca-Cola Commercial
Yes - that's right! When our favorite actor was only a teenager, he starred in a Coke commercial. In the ad, he plays a cyclist who quenches his thirst with the famous caffeinated beverage. At the age of fifteen, Keanu also did some theatre acting, playing Mercurio in Romeo and Juliet. He was also a correspondent for the Canadian Broadcasting Network's kids TV show, Going Great. The show was purchased by Nickelodeon and featured children performing incredible feats.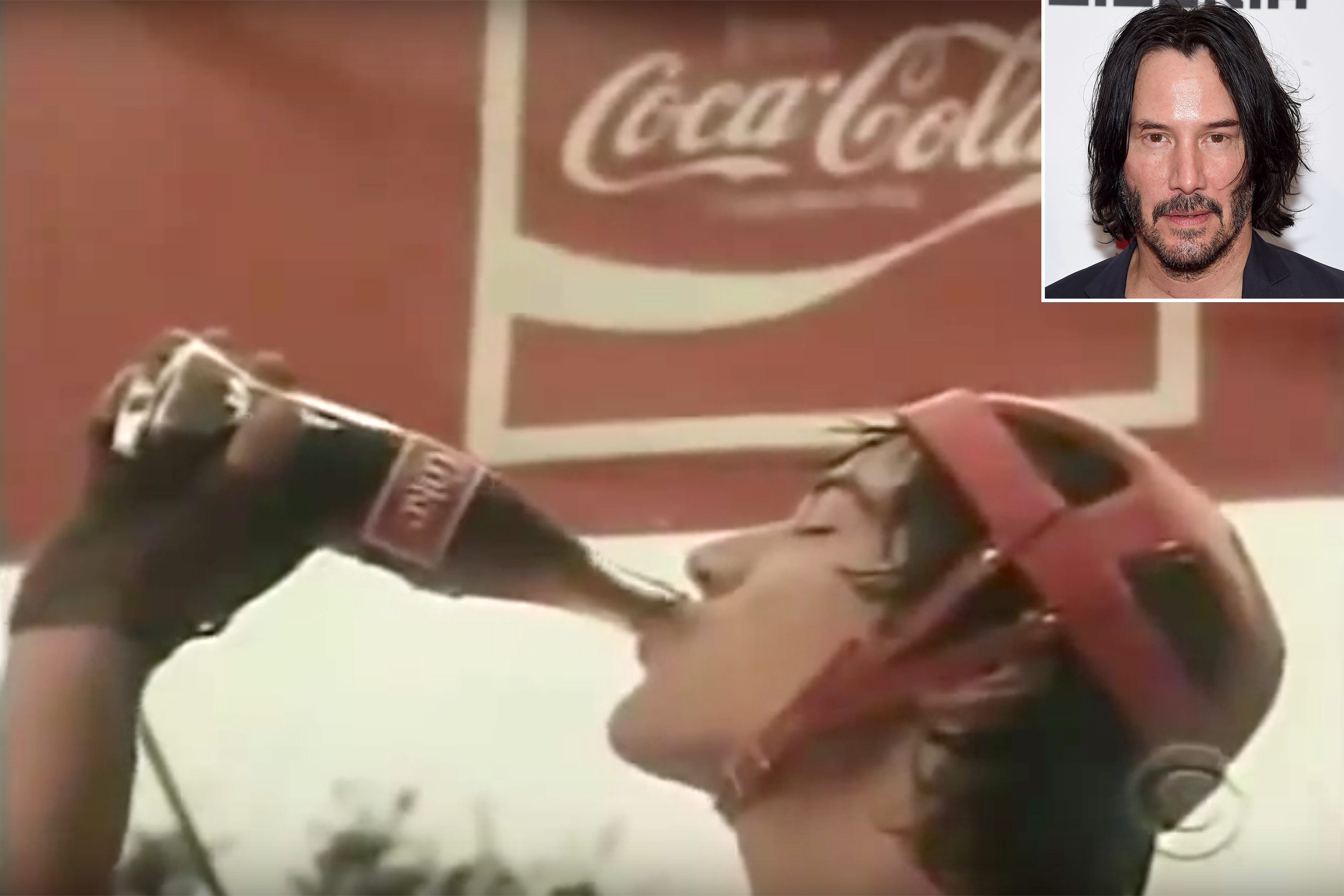 Unfortunately, it was canceled in 1984 for low ratings. It's also rumored that watching the impressive things other kids were doing made young viewers feel inadequate. Oh dear! Nonetheless, he moved to Los Angeles like many young aspiring actors, bringing only his old Volvo and $3000. In the late 1980s, Reeves managed to land a role in a studio film called 'Youngblood,' where he played a goalie from Quebec. 
His Breakout Role Was in a Stoner Comedy
In true Canadian fashion, Keanu Reeves' big moment was in the 1989 sci-fi stoner comedy 'Bill and Ted's Excellent Adventure.' He was quickly hired for the role! Alex Winter was also hired after the producers saw their chemistry together. Winter beat River Phoenix, Sean Penn and Brendan Fraser for the role of Bill. Keanu would nevertheless cross paths with River Phoenix and his brother, Joaquin Phoenix later. Critics weren't so keen on the film, but audiences fell in love with the outrageous time travel movie.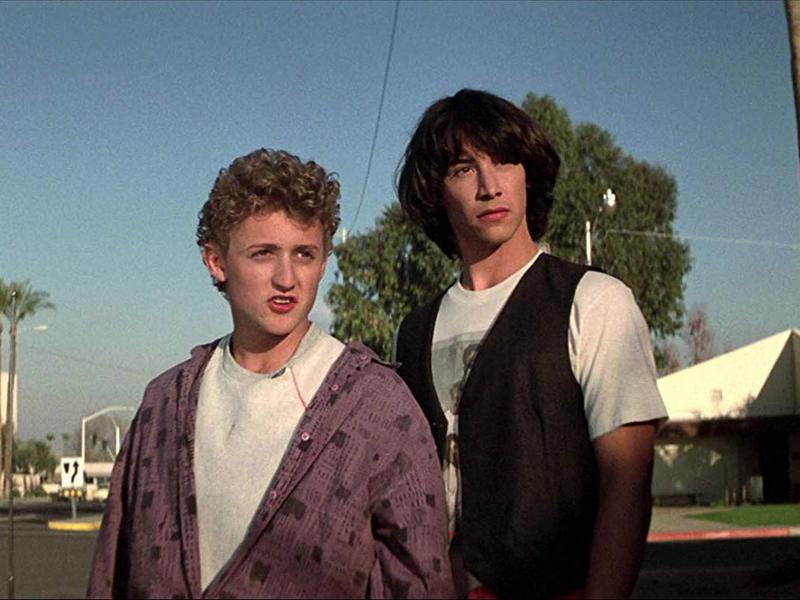 The film's cult popularity spawned playing cards, a 12-issue book series by Marvel, Game Boy, and Atari games, Halloween Horror Nights at Universal Studios, and both animated and live-action series for television. Weirdly enough, Purina also produced a breakfast cereal. You know, the company that makes pet food. Go figure! A sequel, called 'Bill and Ted's Bogus Journey,' was also produced, and both films made around $40 million apiece.
Before He Was Famous, He Starred Alongside Steve Martin
While the Bill and Ted franchise had made a name for Keanu Reeves, it also meant that he was typecast as a stoner in his next film roles. In the 1989 film Parenthood, he got to work with Steve Martin and Joaquin Phoenix, but the character of Tod was definitely not the smartest in movie history (basically the opposite, in fact!).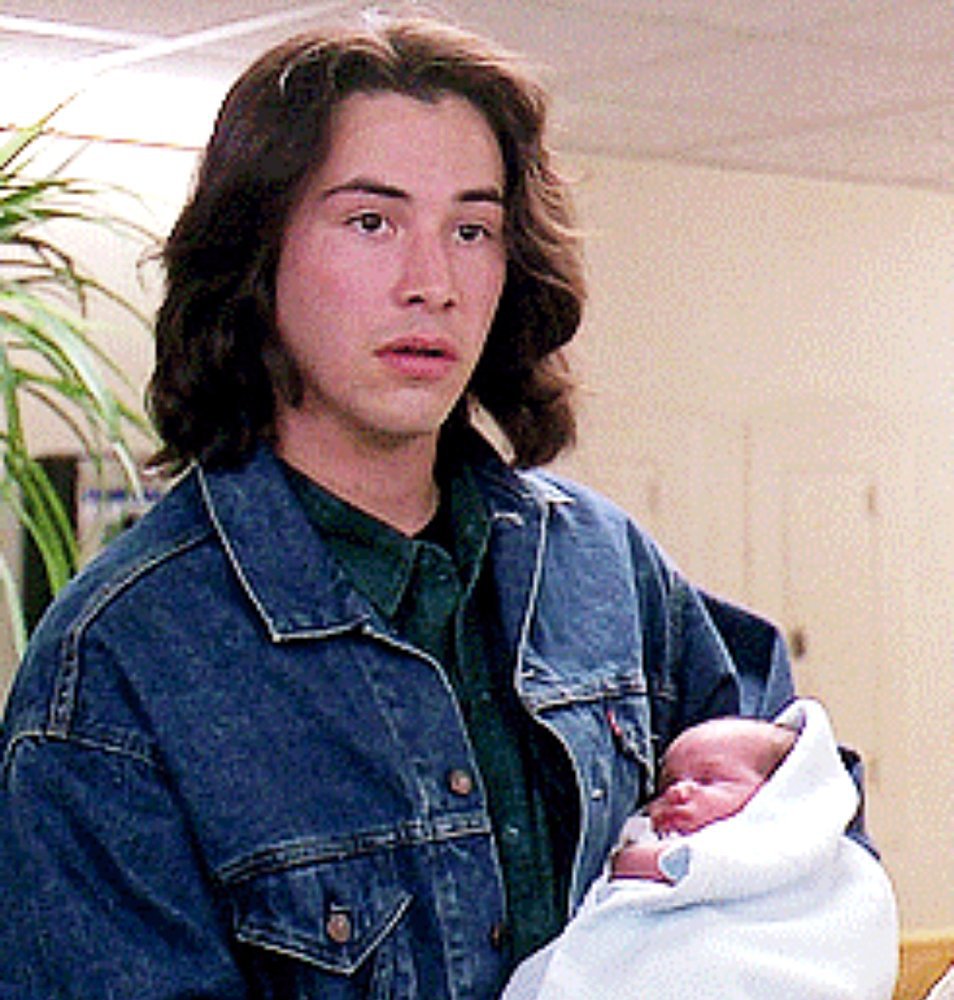 The comedy was nonetheless successful, and he was remembered for the line: "You know, Mrs. Buckman, you need a license to buy a dog, or drive a car. Hell, you need a license to catch a fish! But they'll let any butt-reaming asshole be a father." For a meathead character, he somehow still managed to seem kind of deep. That's not really surprising considering the man he is today!
 He Also Worked with 'Dirty Dancing' Star Patrick Swayze
In 1991 he also got the chance to work with Patrick Swayze in Point Break, which would become that other film that made him famous. https://en.wikipedia.org/wiki/Point_Break You know, before the Matrix. Point Break made an enormous $83 million worldwide and was directed by Kathryn Bigelow. At the time Bigelow was married to James Cameron, and the two worked on the script together.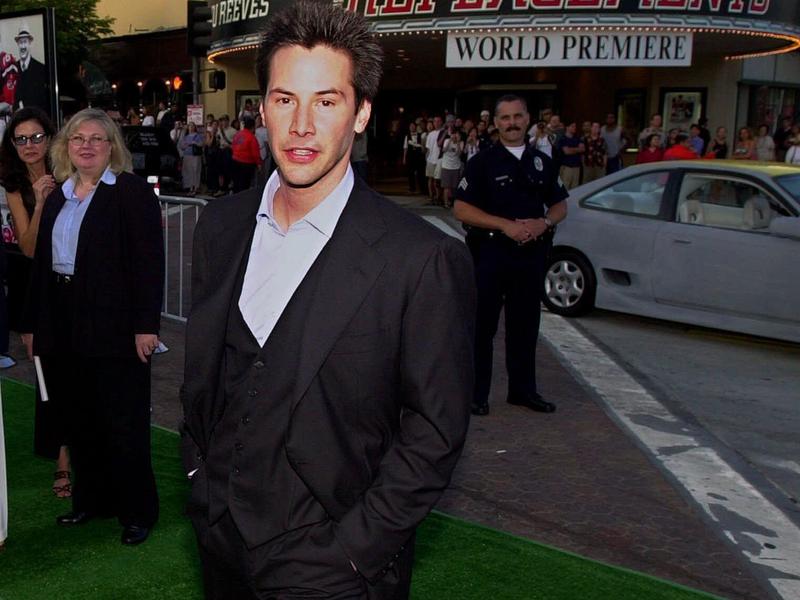 A "point break" is a peeling, surfable wave that is formed when the ocean hits land or rocks jutting out from a coastline. In the action movie, Keanu Reeves plays an undercover cop, who gets tangled up with the leader of a gang of bank robbers. Garey Busey and Lori Petty also starred in the film. After Point Break, Reeves would next work with River Phoenix on 'My Own Private Idaho.' 
River Phoenix was his BFF
River Phoenix used to date Martha Plimpton, who worked with Keanu Reeves on the set of Parenthood. The two actors gelled immediately and were best friends from the beginning. They most famously worked together in "My Private Idaho," which is a film adaptation of Shakespeare's Henry plays that follows the lives of male sex workers. It's rumored that Reeves rode his motorcycle over a thousand miles to visit his best pal and show him the script for the film.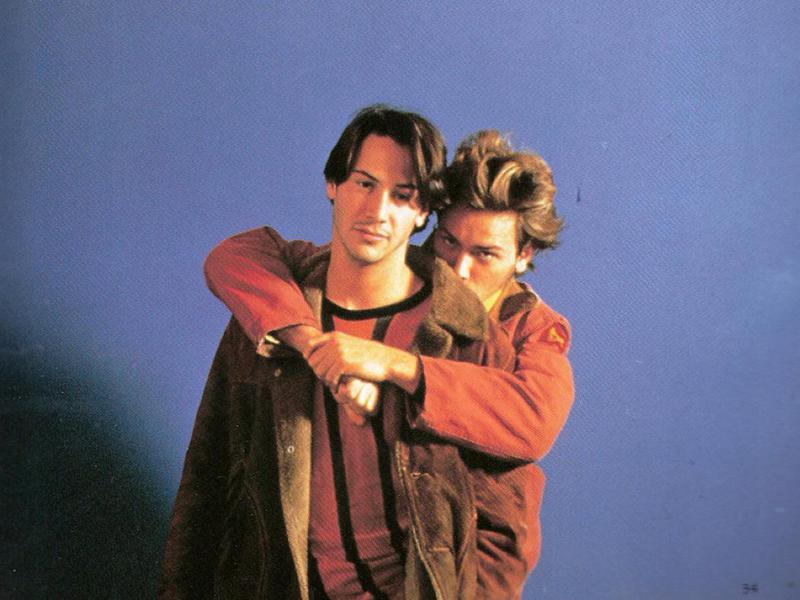 River once said that a best friend is: "Someone you can tell all your secrets to. For me, it's a guy you enjoy being with, a guy you love and a guy you care about." He added, "Keanu is my buddy, dude." Keanu replied: "I've always loved you, River. River is my best friend and I don't have many of them." Sadly, Phoenix passed away in 1993 after a drug overdose outside a Los Angeles club. Keanu was devastated and grieved heavily for his dear friend.
 His Band Opened for David Bowie and Bon Jovi
You knew he was a brilliant actor and had hockey talent, but did you also know that Keanu Reeves played in a fairly successful alt-rock band? He met his bandmate, Robert Mailhouse, in a supermarket in 1991. Funnily enough, it was Reeves' hockey talent that led him to his friendship with Mailhouse. Mailhouse was dressed in a Detroit Red Wings hockey sweater, and our favorite actor commented on it, asking if he needed an ice hockey goalie.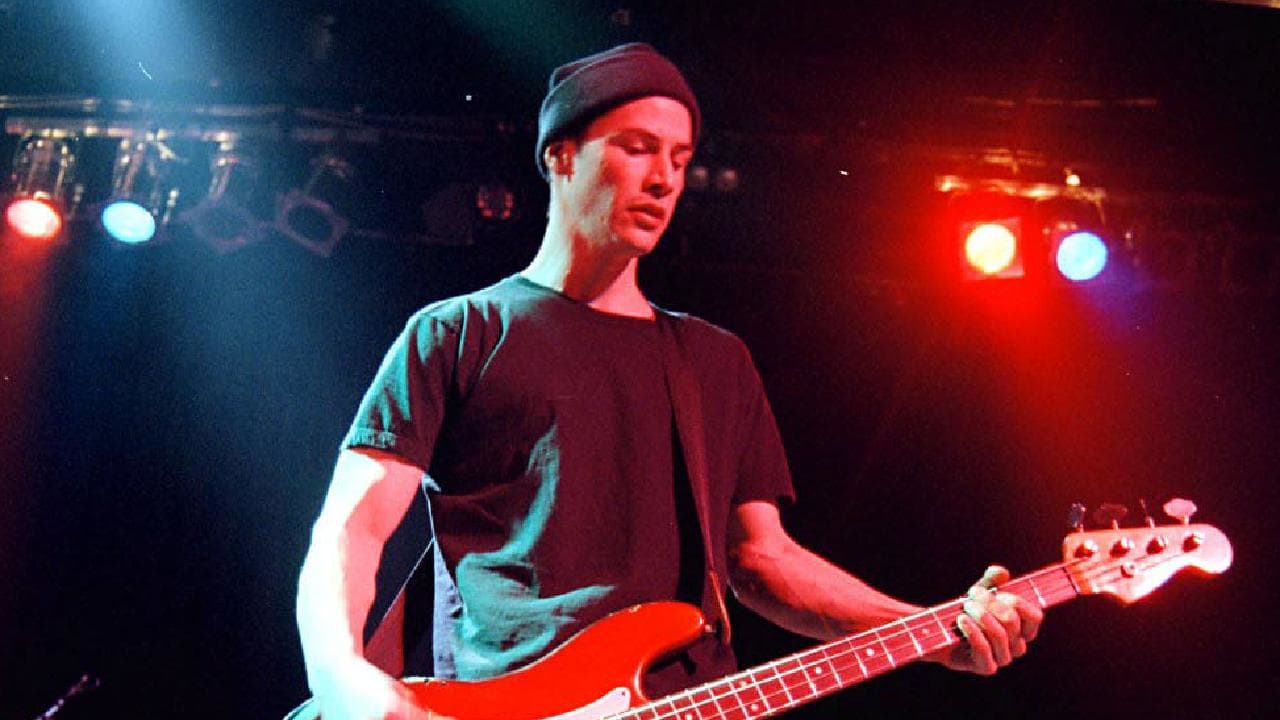 The two became friends and formed a band with frontman-to-be Gregg Miller. They called their band 'Dogstar' after a line in a Henry Miller book and became pretty famous due to Reeves' celebrity. The band played all over the world, even opening for David Bowie in 1995 at the Hollywood Palladium, and for Bon Jovi too. In 1999, they even made it to Glastonbury! We didn't think it was possible for Keanu to be any more talented, but there you have it. Just one more reason to love this spectacular star.
 He Had Surgery on His Neck and Spine Before 'The Matrix'
If you've seen The Matrix a few times, you'll know that Keanu Reeves doesn't do much kicking in the film. This is because he was recovering from neck surgery, and couldn't train as hard as some of the other actors in pre-production! He explained to Rolling Stone Magazine at the time: "I have a two-level fusion. I had one old compressed disk and one shattered disk. One of them was really old, ten years, and eventually one started sticking to my spinal cord." Phew, sounds painful!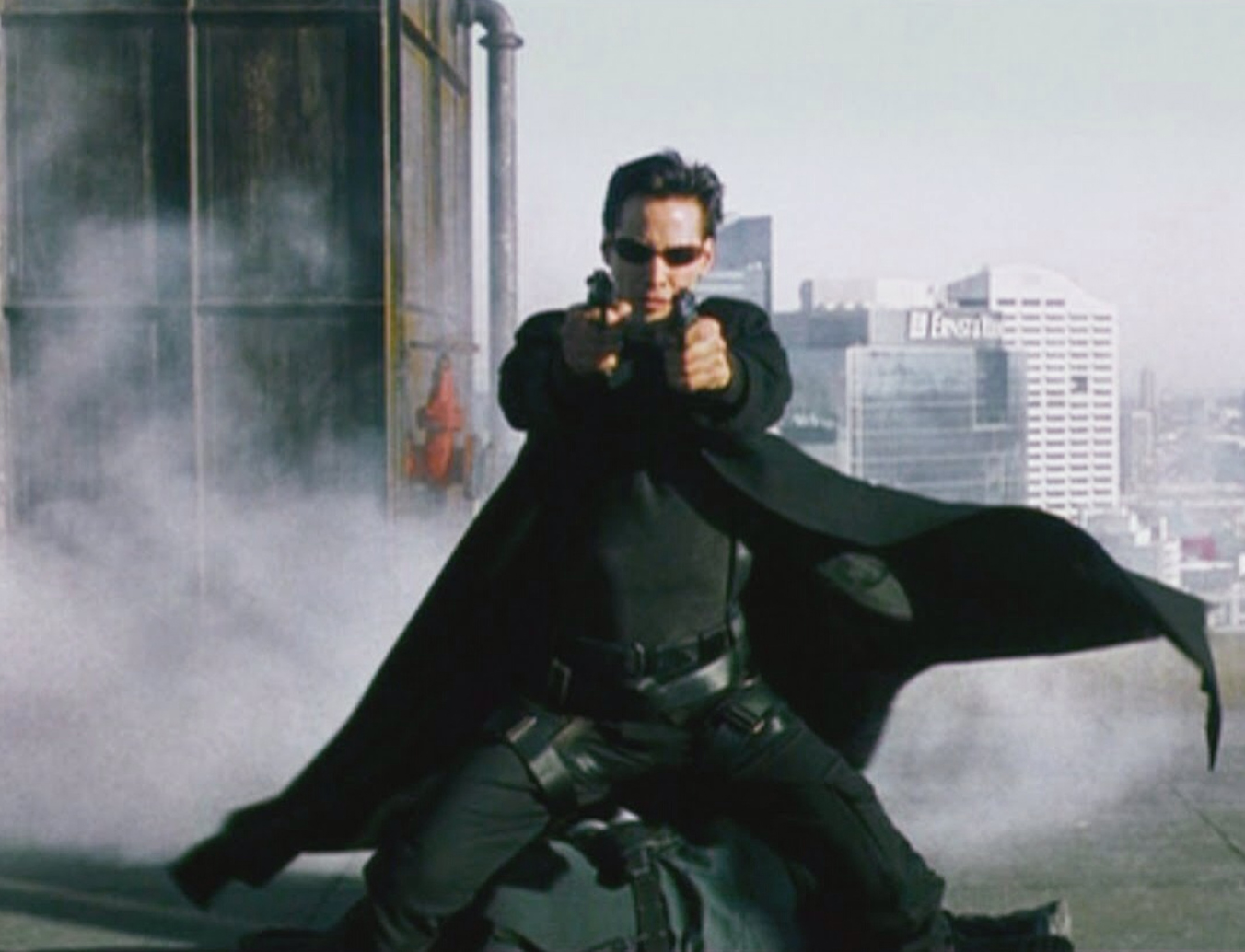 "I was falling over in the shower in the morning because you lose your sense of balance." During pre-production, he worked with Chinese martial arts choreographer Yuen Woo-ping to prepare for his role as Neo. While the actors were given four months to train for filming, which was quite physically demanding, Reeves could only kick for two months of this time. The actor wasn't shy about getting stuck in, however, and reportedly insisted on training even on his days off. It just goes to show what a solid work ethic he has! 
He Played Street Hockey for 10 Years in Los Angeles
In his 20s, Keanu Reeves continued to play hockey in Los Angeles. He was an emerging actor back then, but continued to play street hockey with some locals for ten whole years! Keanu was at an L.A. gas station one day when he spotted some hockey gear in the back of their car. He couldn't resist saying something in the supermarket when he met Robert Mailhouse, and he didn't hold back in this instance either. Reeves asked them what they were doing with the hockey equipment, and they told him that they were off to play street hockey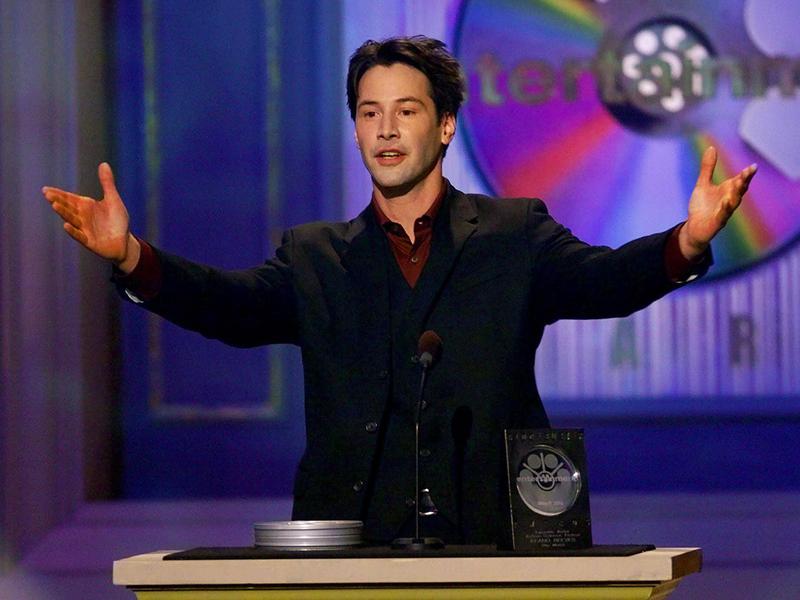 "I asked them if I could play. So I became involved in a street hockey game that took place every weekend for over ten years, every weekend, red versus black. We would take holidays off and sometimes summers, but the game was going on for over ten years." In a recent Reddit AMA the actor looked back fondly upon his memories of playing street sports in his 20s. "That was cool to be a part of. It was a cool thing to have happen. Made some friends." Turns out he's always been down-to-earth!
Keanu Loves to Read
As a child, his favorite books were Lord of the Rings and the Count of Monte Cristo, but as he got older, he began to read more philosophical literature. Reeves has confessed his love of books by Russian novelist Fyodor Dostoyevsky, who is known for writing epic tales that explore themes like existentialism, psychology, and religion. He has also enthused about crime fiction from the 1940s and 50s by Jim Thompson, as well as the work of Canadian cyberpunk writer William Gibson.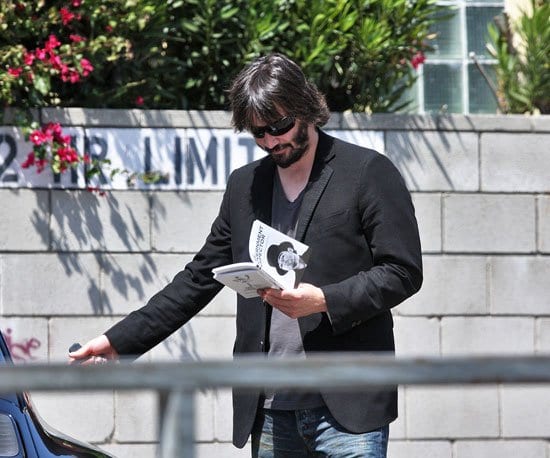 These philosophical and science fiction themes aren't really surprising when you consider the impact he made in 'The Matrix.' The actor is also rumored to have enjoyed classics by Phillip K Dick and Marcel Proust, including the In Search of Lost Time series. The latter is a challenging read, which speaks to his intellectual capabilities! Apparently, the Point Break star keeps a notebook on him at all times in case he hears of a good book to read while he's out and about. Inspiring stuff!
 He's Thought About Whether He'd Choose The Red Pill or the Blue Pill
Have you ever thought about whether you would have taken the red pill or the blue pill? Keanu Reeves has. The blue pill/red pill dichotomy is set up in the Matrix, but the idea was originally inspired by mathematician and writer Lewis Carroll's Alice in Wonderland. You will remember that Alice had to choose between different potions, cakes, and mushroom sides to determine the way her adventure would unfold. In The Matrix, Morpheus offers Neo the red pill or the blue pill.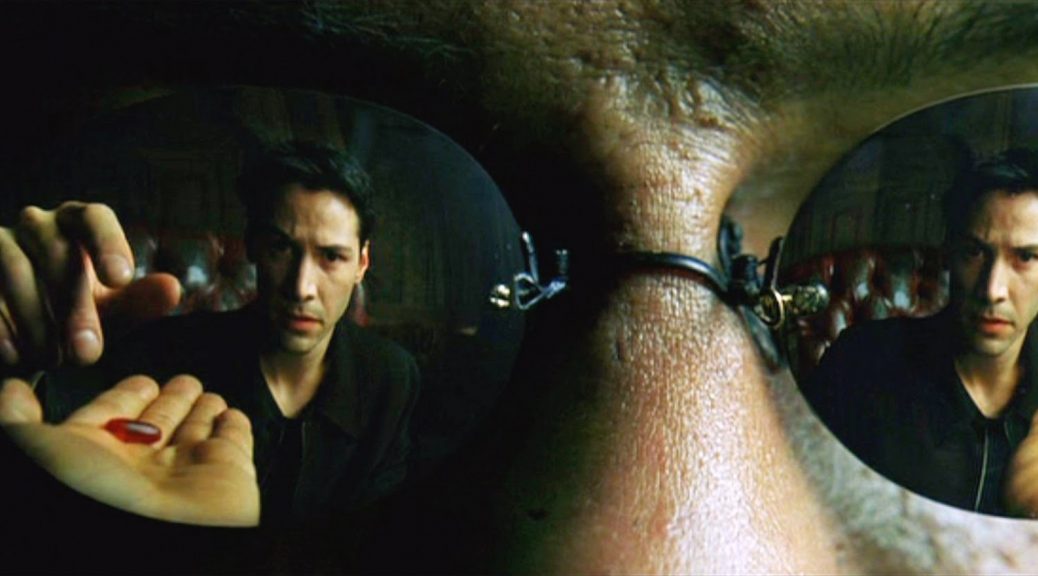 The former is representative of truth and reality, while the latter represents a pleasant illusion in which the pill-taker can live blissfully unaware of the inhuman realities of the actual world. So which pill would Keanu take? When asked, he said: "I think if I had taken the blue pill, it says I would go back to sleep and I would have never known what was happening. Which sounds very depressing. So I'm glad I took the right pill." We are too - imagine what a boring film it would have been otherwise!
He Took a Voluntary Pay-Cut to Work with Al Pacino
Would you take a pay-cut to work with a superstar? In 1997, The Devil's Advocate hit theaters. Directed by Taylor Hackford, the film is a supernatural horror which follows a lawyer (Keanu Reeves) as he moves to New York to take a new job. After moving cities with his wife, who is played by Charlize Theron, she begins to have haunting visions. It turns out that Al Pacino, the owner of the firm, is actually the devil, which is why Theron's character has these visions!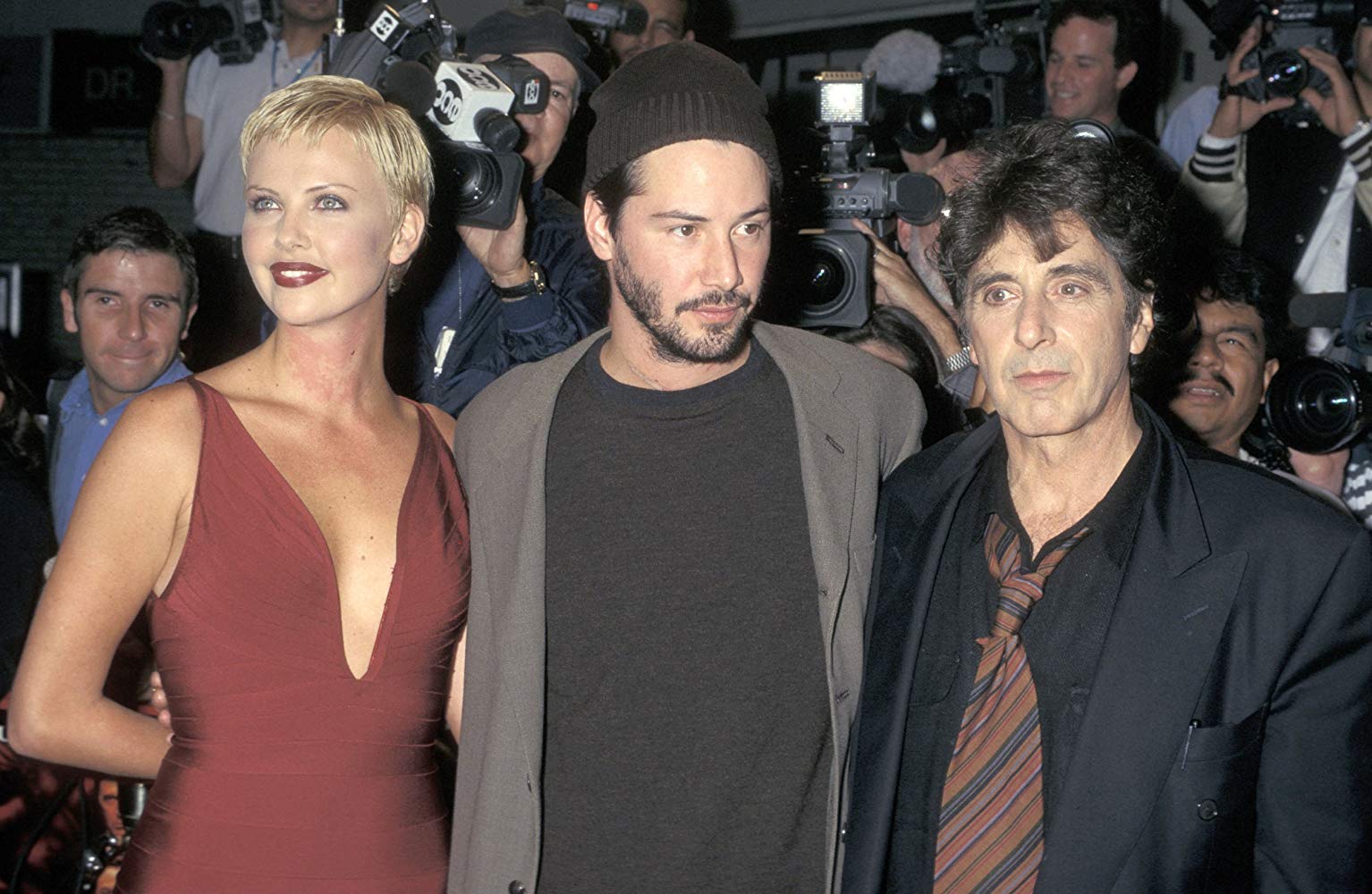 Pacino originally rejected the role three times because he thought the character was too cliche. Reeves was promised millions should he star in a sequel to Speed, but wasn't so keen on acting in a sequel film. Instead, he took a pay cut rumored to be worth several million just so that he could work alongside the ingenious Al Pacino. Of course, Pacino eventually agreed to a rewriting of the novel adaptation, and the two made a perfectly devilish pair in the film. What a noble fellow!
He Hasn't Been Lucky in Love
At one time, Keanu Reeves was blissfully in love with Jennifer Syme, who was an assistant to legendary filmmaker David Lynch. The California native also worked with the Red Hot Chilli Peppers. She met Reeves at a party which had been thrown for Dogstar, which you will remember was the actor's alt-rock band. Their love blossomed quickly, and soon, the couple was expecting a baby girl.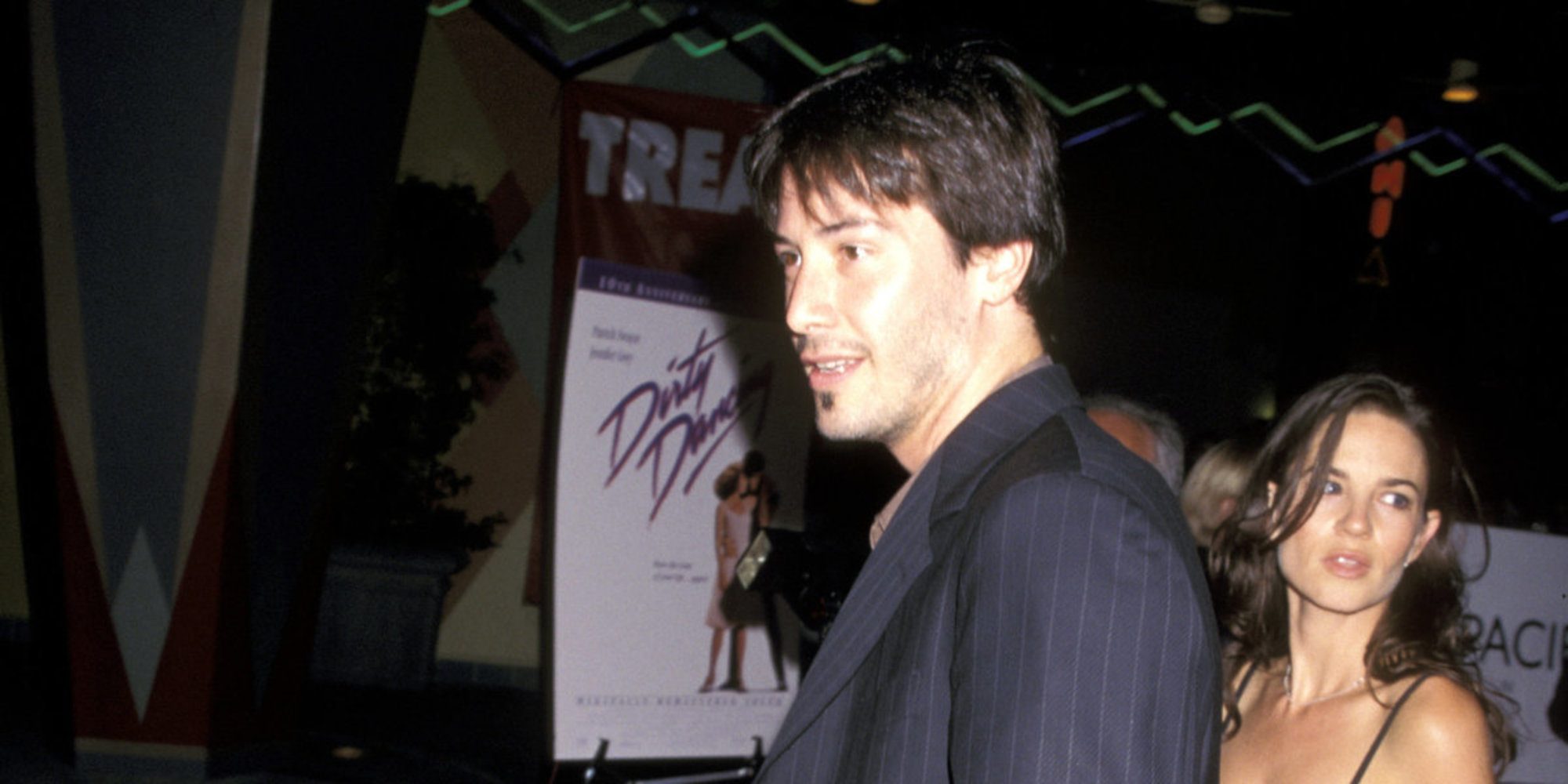 It wasn't all sunshine and roses, however, as on Christmas eve of 1999, Syme gave birth to a stillborn child, which they called Ava Archer Syme-Reeves. If this wasn't heartbreaking enough, the two called their relationship off only weeks after. Even more tragically, Syme passed away in 2001. She had been at a party at Marilyn Manson's house and died instantly in a car crash on her way back to the party. A deeply traumatic loss for Keanu Reeves.
 He Bought His Stuntmen Very Special Gifts
Reeves is loved by fans because of his humanitarian side, and his generous spirit. Just as he negotiated with the team behind The Devil's Advocate so that he could work alongside Al Pacino, Reeves' also made a deal with the people who brought us The Matrix. The Hollywood star reportedly allocated some of the money intended for his pay-cheque to special effects and costuming for the two films that followed the original in the famous trilogy.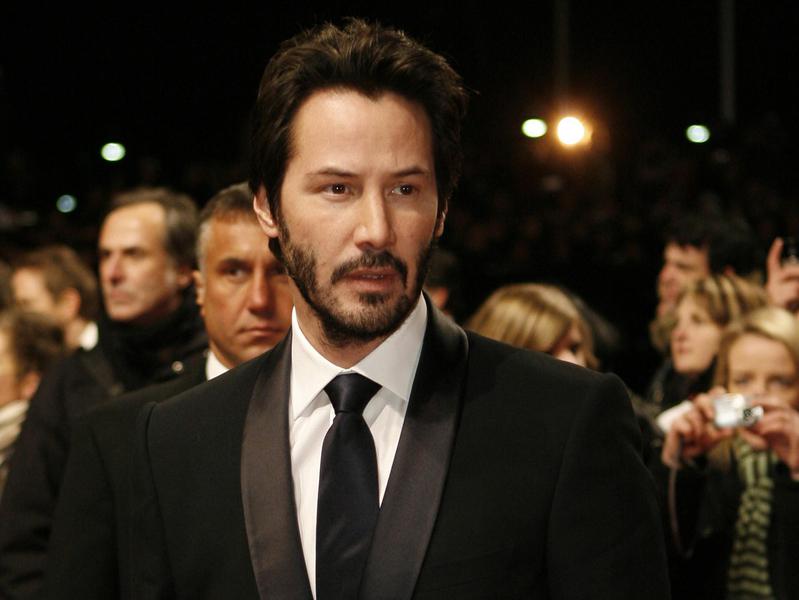 What's more is that he also bought each of the stuntmen he worked with in The Matrix: Reloaded a very special gift. Can you guess what it might be?  It turns out as a motorcycle fan, he thought it would be apt to buy them all Harley-Davidsons! Whew! Reeves' said of his gesture: "I worked with these stuntmen every day. That fight was 17 shooting days. We trained every day for seven hours for three weeks going through all the motions… So, obviously, I was getting paid well. And so, you know, just as a thank you to those guys."
 He Has a Dedicated Twitter Following
But not in the way you might expect! People love Keanu so much that the actor is documented going about his everyday life on the Twitter account @keanuthings. Some of our favorites include "keanu reeves drinking a corona & having an existential crisis" and "keanu reeves learning how to ride a horse in 1985." Impressively, in the latter video, he takes a running jump at a horse and manages to leap onto it from the ground in one swift move.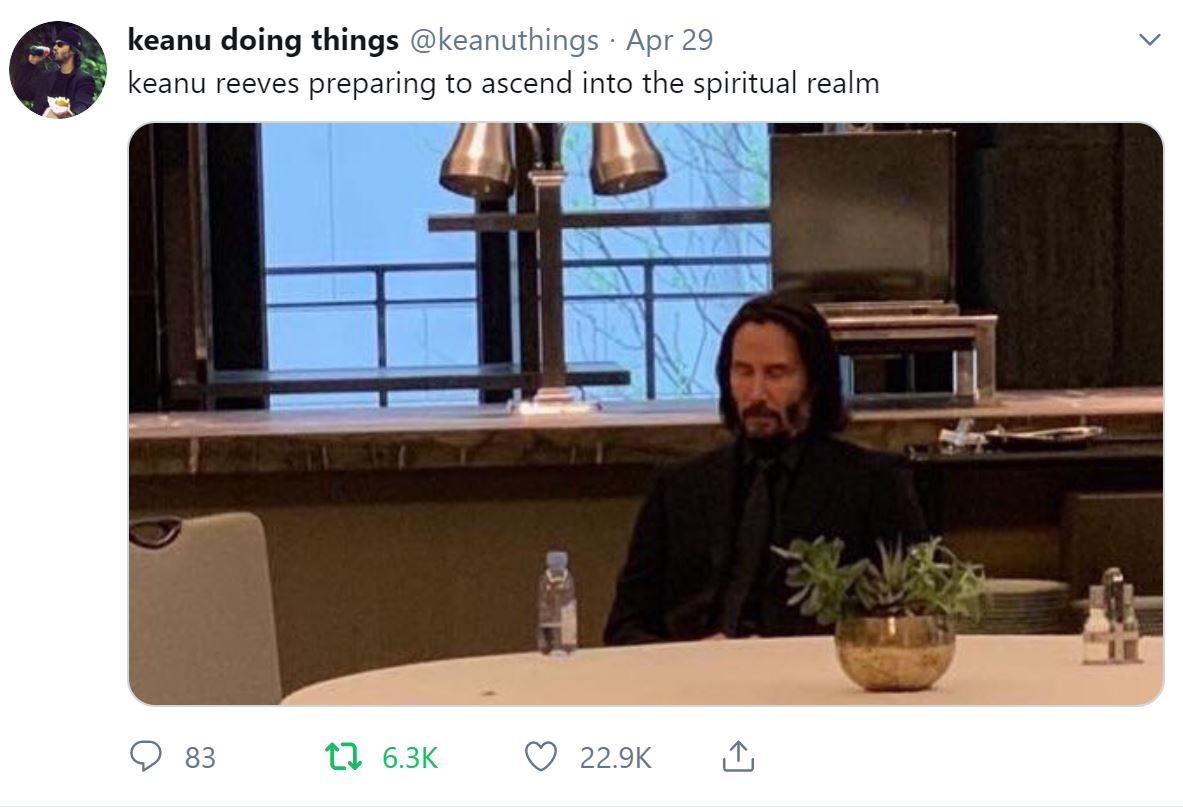 Be still our beating hearts! There's also "keanu reeves letting santa ride his motorcycle," which made us laugh - a lot. Because of course, the actor would be friends with Father Christmas. He's a saint in our minds at this point. And we guess the actor is always doing things, so there's never any shortage of content! Thank goodness.
He Loves to Help His Fans
Part of the reason that Reeves is so loved across the world maybe because he's a genuinely nice guy. There's even a subreddit about how much people love him, and many have posted stories there about him helping them. https://www.reddit.com/r/KeanuBeingAwesome/ One recent story goes that a plane he was on emergency landed in Bakersfield, instead of Los Angeles where it was supposed to. Reeves helped other passengers with their luggage, and went by van with them all to L.A.! Another story from the past month or so tells of how superfan Stacey Hunt put a sign up in her yard after hearing he might be filming around the neighborhood.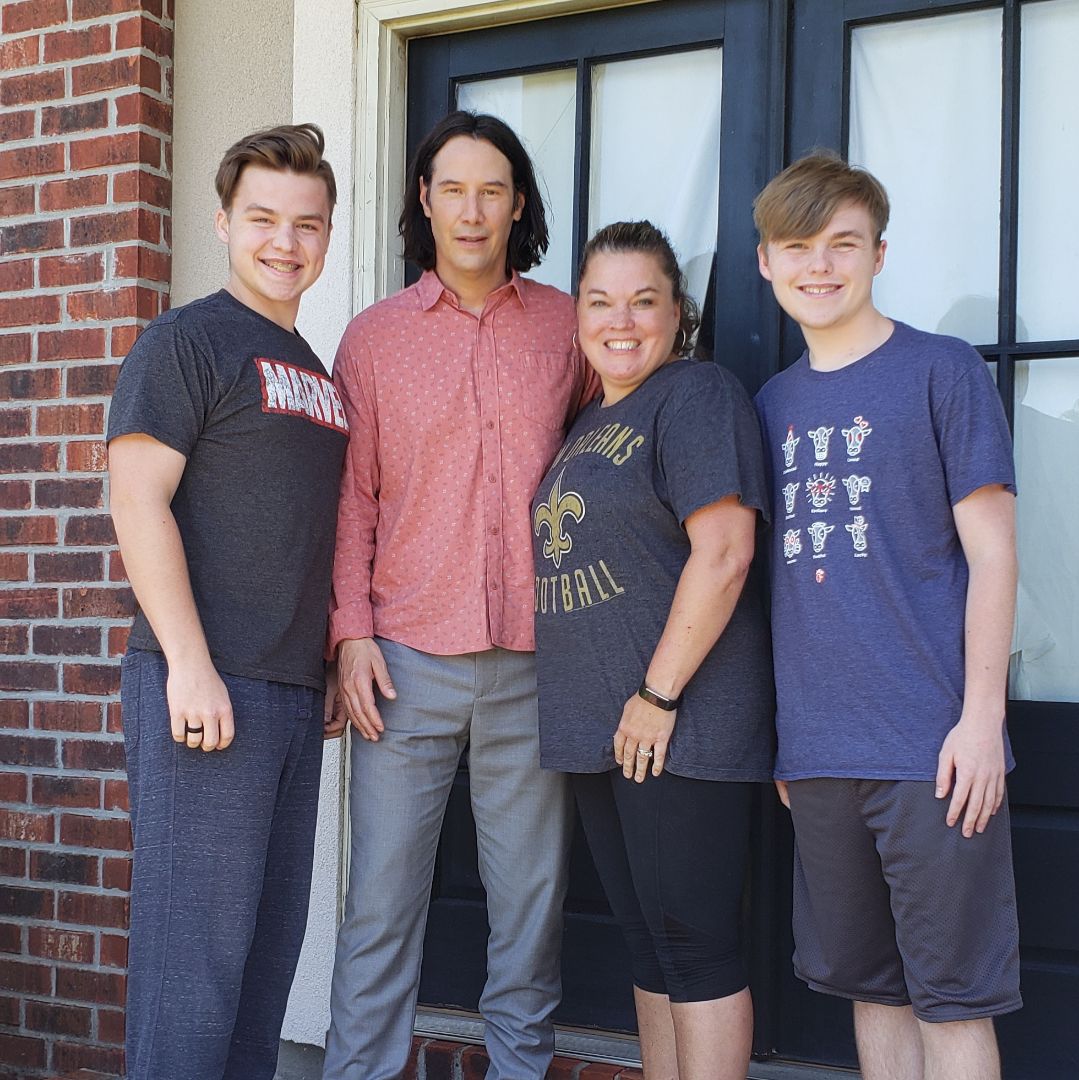 Someone told Reeves about the sign, and he showed up in her yard and introduced himself to the fan and her two sons. "I could not believe that he was in my yard, and he was casual and like, 'Can I sign your sign?'" said Hunt. The ever-gracious actor autographed her sign, writing "Stacey, you're breathtaking," and took some pictures with the fan and her two teenage sons. She was naturally ecstatic about the encounter. "The fact that he was nice enough to take the time to talk to us and take pictures — everyone says he's a nice guy. And it's true."
He Has a Secret Charity for Cancer
Just when you thought he couldn't get any more virtuous, it turns out he's been donating millions of dollars to cancer research at children's hospitals for years. Somehow he managed to keep that one quiet! Reeves' sister Kim battled leukemia for many years, and while she has since recovered, the actor continues to pursue philanthropic ends related to the disease. The private foundation that he runs was set up in the early 2000s and continues to run to this day. What is this mystery charity called? It seems that the actor doesn't want anyone to know.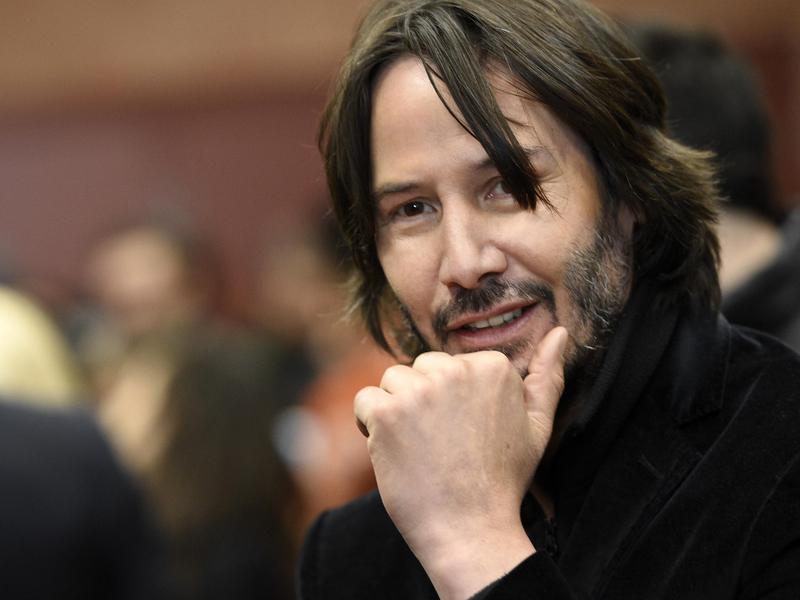 "I have a private foundation that's been running for five or six years, and it helps aid a couple of children's hospitals and cancer research. I don't like to attach my name to it, I just let the foundation do what it does." He clearly isn't materialistic, and once told Hollywood.com that: "Money doesn't mean anything to me. … I give lots away and live simply. … We all know that good health is much more important," Keanu once said, according to Hollywood.com.
He's a Huge Motorcycle Lover
You might remember that Keanu Reeves once gave each of his Matrix stuntmen a Harley-Davidson, just because. This isn't just a low-key obsession, either. The actor has his own motorcycle shop in Hawthorne, California, where you can get custom motorcycles tailored exactly to the owner. The company started when Reeves met a motorcycle builder named Gard Hollinger, who he subsequently commissioned to build him a custom Harley-Davidson.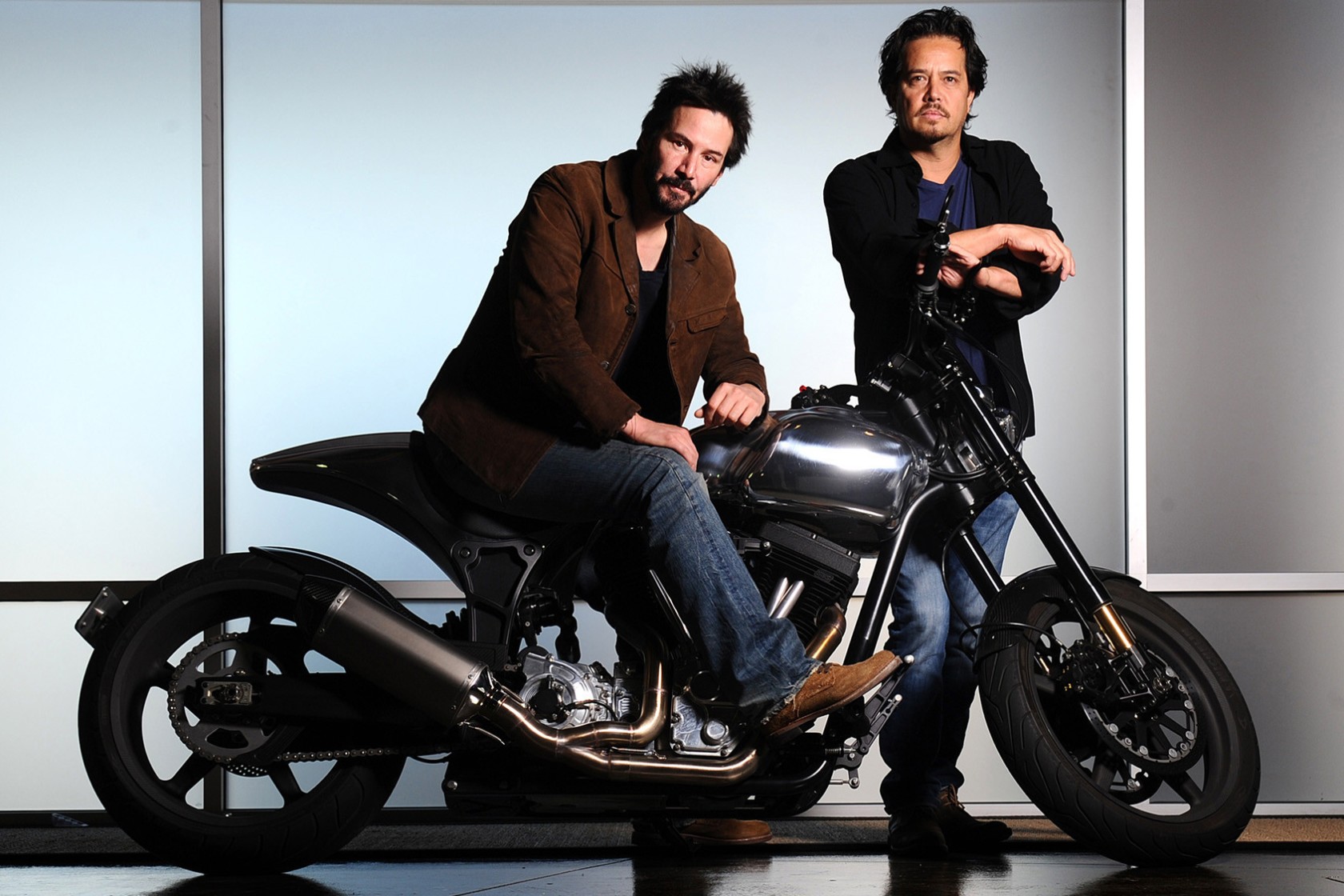 The project took five years, and when Hollinger had finished, Reeves talked him into opening a business together. The Hollywood star told Riders West magazine: "When I was younger, I used to get out on the road with the bike and just go as fast as I could and basically let it all out on the road. But after enough wipeouts, you begin to think that that's not a really good frame of mind to be in when you're riding a motorcycle at high speed (laughs)."
His "John Wick" Movies Made HUGE Numbers at the Box Office
Unless you've been living under a rock for the past few years, you'll know that Keanu Reeves has recently been in the John Wick films. The original came out in 2013 and is directed by Chad Stahelkski. The neo-noir action thriller made huge money at the box office: $76,206,239, to be exact. The sequel was even more successful, raking in $171,317,271 globally.
The third film in the series hit cinemas in the summer of 2019 and has made a whopping $317,371,663 thus far. Is there anything Keanu can't do? Like the Matrix films, the creators of the John Wick films were inspired by martial arts films, as well as spaghetti Westerns. And people clearly love this for Keanu, because the third film in the series took $56.8 million on its opening weekend alone! Talk about a successful career!
He Maaay Be Partial to Hallucinogenic Drugs...
While this one is a little more controversial, it still makes us love him even more. A Rolling Stone reporter once brought up the subject of recreational drugs. Keanu Reeves reportedly told the magazine that he hadn't done that many drugs, nor had he ever had a bad trip. "One of them is, they certainly helped me to see more . . . or have the sensation of seeing more."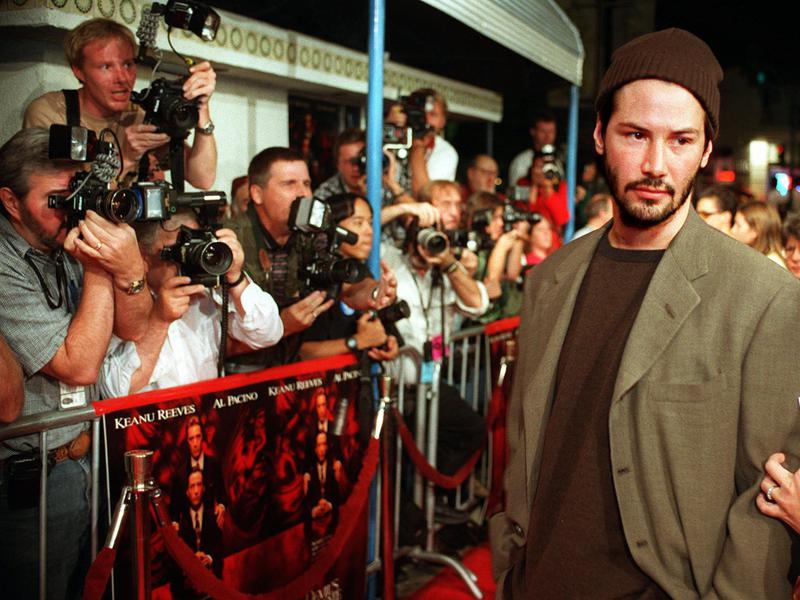 "I guess part of the hallucinogenics or psilocybin . . . the hallucinations or feelings one has. Sitting in a field, hearing, and feeling and looking at nature, seeing what comes out of oneself. Having parts of the psyche revealed. They've certainly given me the sensation of an enrichening aspect." Phew! It turns out even his drug use is deep. So does he still indulge every now and then? "Um, once in a blue moon."
He Was Taken to Court in a Paternity Suit
Yes, really. Back in 2009, a woman named Karen Sala took Keanu Reeves to court, claiming that he was the father of all four of her adult children. She was seeking retroactive child support and $3 million a month in spousal support. The audacity! Poor Keanu. He told Us Weekly: "I had to go to court. It was horrible. I didn't do it. I'm not the dad."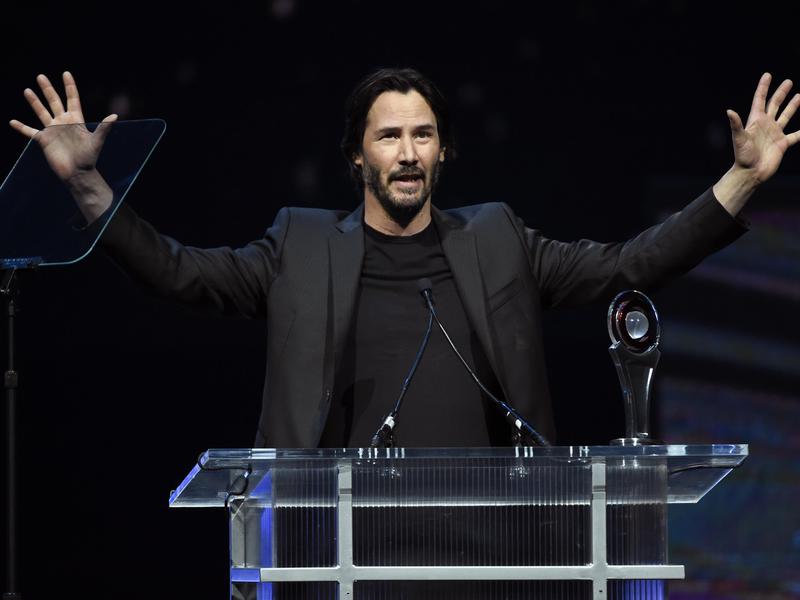 Don't worry, we believe you! So how did Keanu Reeves supposedly father these children? Sala believed that the actor had worn a disguise to look like her ex-husband so that he could hypnotize her and impregnate the mother of four. Of course, a simple DNA test proved that he wasn't remotely related to Sala's children, and so the lawsuit was thrown out. What a wild ride!
 He Has an Entire Conference In His Honour
You've heard of ComicCon, but have you heard of KeanuCon? The full-weekend conference celebrates the famous actor's legacy and is held at the Glasgow Centre for Contemporary Arts. According to the KeanuCon site: "The first, sold-out, viral sensation KeanuCon took place on Saturday 27th and Sunday 28th April 2019 at the Centre for Contemporary Art, Glasgow, where we gathered to celebrate the most triumphant Wyld Stallyn himself and trace his career from babe to baba yaga, with 10.5 films over two days."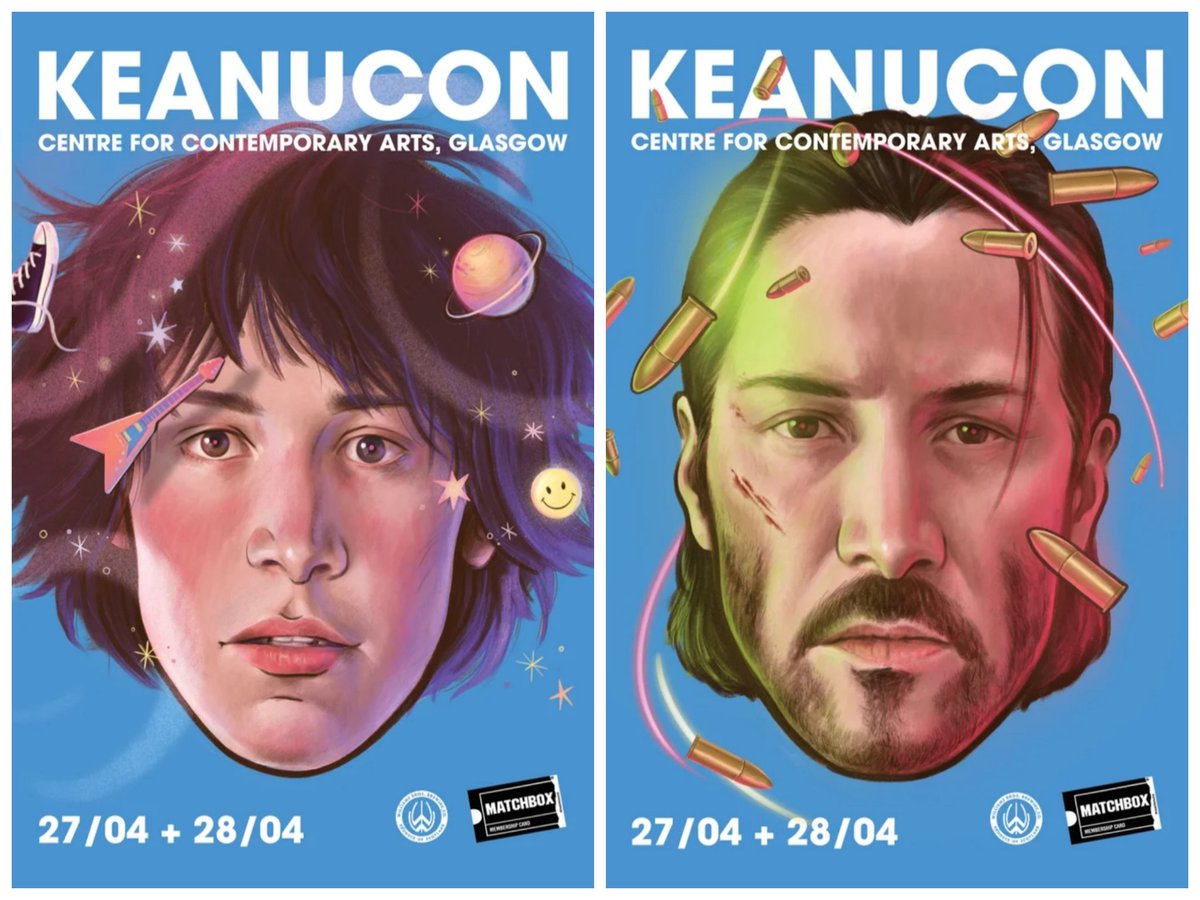 This year the celebration of Keanu Reeves featured many of his films, including Permanent Record, My Own Private Idaho, Speed, The Matrix (duh), John Wick, Constantine, and both Bill and Ted films. If you're gutted that you missed out on the first one, don't worry! KeanuCon 2020 is coming, and will take place from the 19th-21st June 2020 in Glasgow, back at the Contemporary Arts Centre.
 He Has Like, Religious Followers
While it's obvious to us that Reeves commands audiences in a way that religious leaders might, we're pretty sure that he's not actually a God. Not everyone is convinced though. There are theories circling the internet making claims that the actor is immortal, a vampire, an alien, or a fallen angel, and honestly? We can kind of see why, because when you think about it, he doesn't really seem to age. That doesn't make the rumors true though!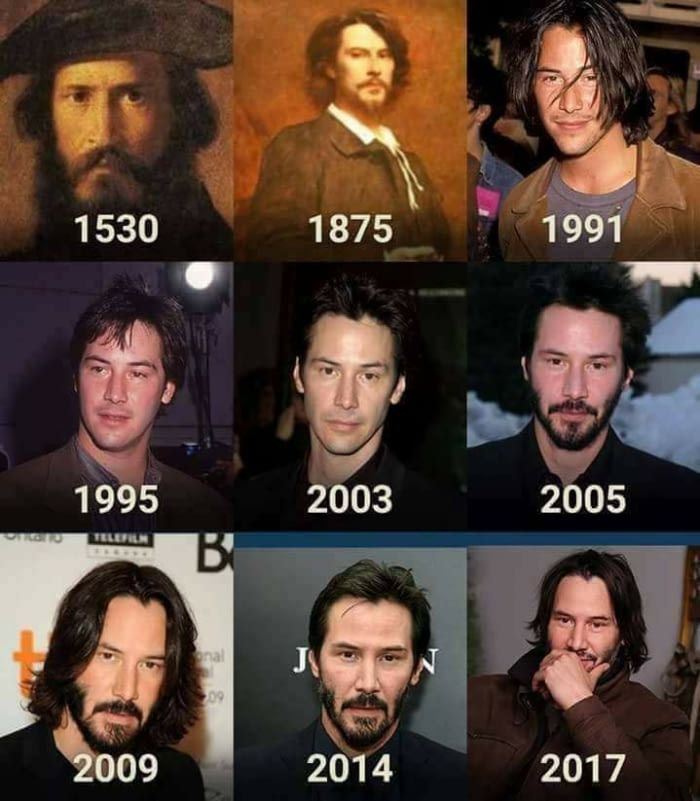 These theories focus on the fact that Reeves has starred as a kind of messianic figure in many of his films. In The Matrix we know that he played Neo, which is an anagram for 'the one,' and weirdly enough he's also played Buddha as well as a character alongside the devil. His vampire roles have included Youg Again, Dracula, and Youngblood too. Hmmm...
He Released A "Grown Up Children's Book"
In recent times, Keanu Reeves has developed a kind of reputation for looking sad when caught out and about by paparazzi. When you think about the tragedies that have befallen him, it's not particularly surprising that he looks a little low. Los Angeles artist Alexandra Grant told reporters: "Our friend [the book's editor Janey Bergam] sat at Keanu's house one night listening to wonderfully sad self-pitying songs and Keanu, in the spirit of poking fun at them, began to write a poem,"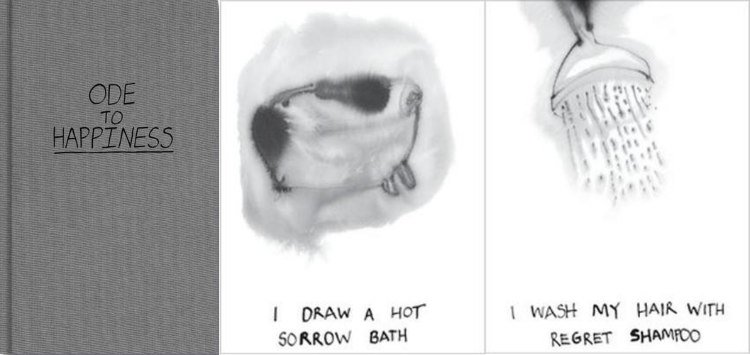 That poem was given to Keanu, who thought that the concept should be turned into a book. So now it's a book! The volume is hand-stitched and features a long page-by-page poem which the actor wrote himself. Alexandra Grant did the ink blotted drawings to match the text. Keanu isn't actually sad, though: "It's only personal in the sense of looking out and regarding my sense of humor. I don't usually take baths in my despair room with a misery candle burning," he says.
Did you already know any of those facts? Which one was the most surprising? We've learned so much about Keanu Reeves, and every story made us ever-more adoring of the beloved actor that famously played Neo. If you enjoyed this content, be sure to check out our other articles!