Then and Now: The Cast of 'The Little Rascals'
Have you ever heard of the 'Alfalfa' hairdo? Readers from many generations will remember the lovable character from the television show, "Little Rascals," of course! If you were wondering what became of the child actors, fear not. We've tracked them all down for your reading pleasure! The TV hit originated from a series of MGM 'Our Gang' shorts. These shorts ran throughout the 1920s and 30s, and in 1955 Hal Roach turned 79 of these into the Little Rascals TV Series.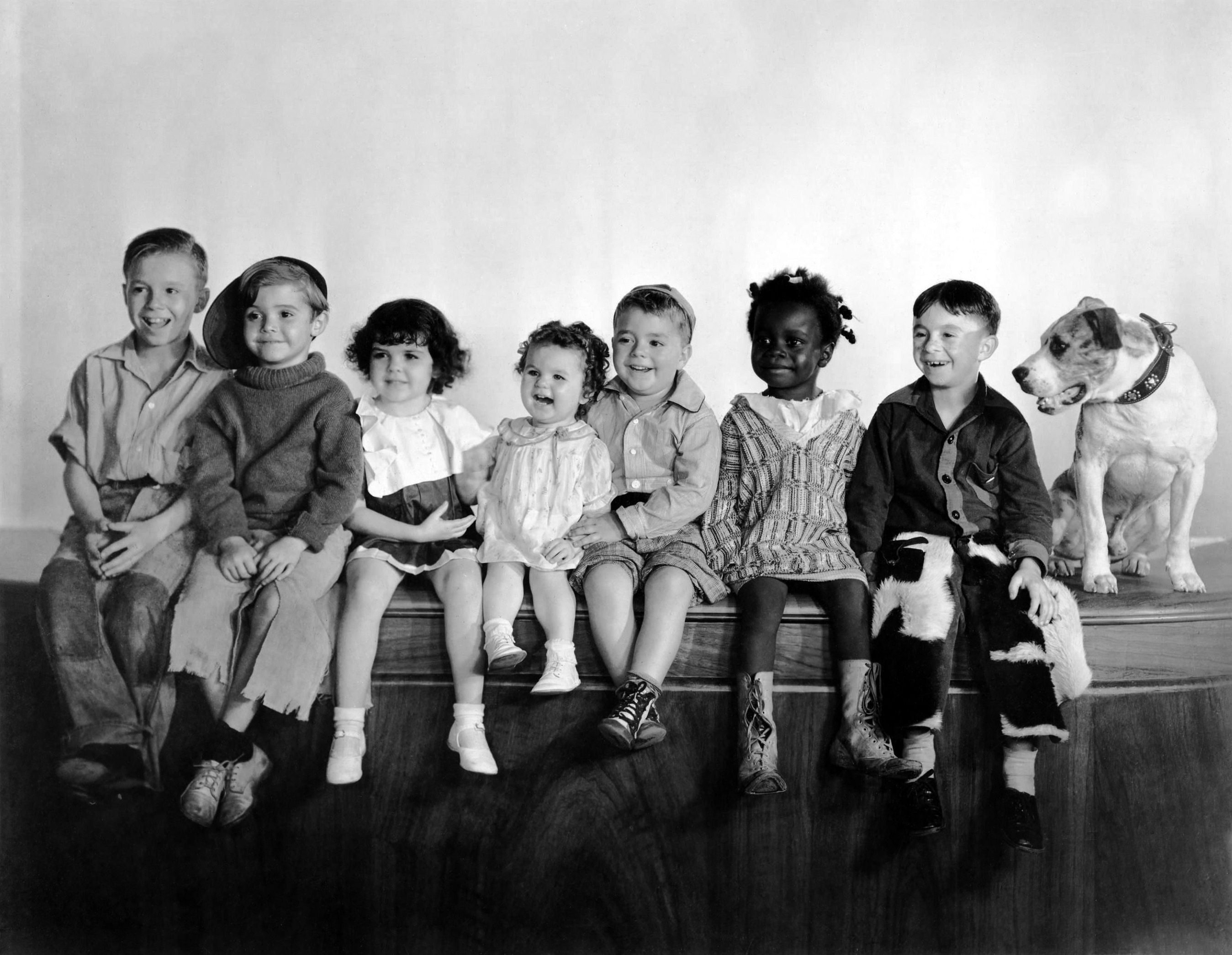 Perhaps one of the reasons that the series was so popular was that each character was so distinctive. What's more is there were so many laugh-out-loud moments that sometimes made us feel sentimental too. Who could forget the original Spanky, Stymie, Buckwheat or Petey the dog, with his trademark eye? In 1994 Universal released a feature film based on the series, which included big-name stars like Whoopi Goldberg and the Olsen Twins!
Billie 'Buckwheat' Thomas
Originally played by Carlena Beard, the younger sister of Stymie, the character of Buckwheat was gradually changed. In 1934, when the Stymie character departed, William Thomas Jr. began to play Buckwheat as a girl. The character of Buckwheat slowly into a boy as time went on. Born in Los Angeles, the child star played an adorable youngster with a speech impediment in oversized boots. So what happened to him after the show?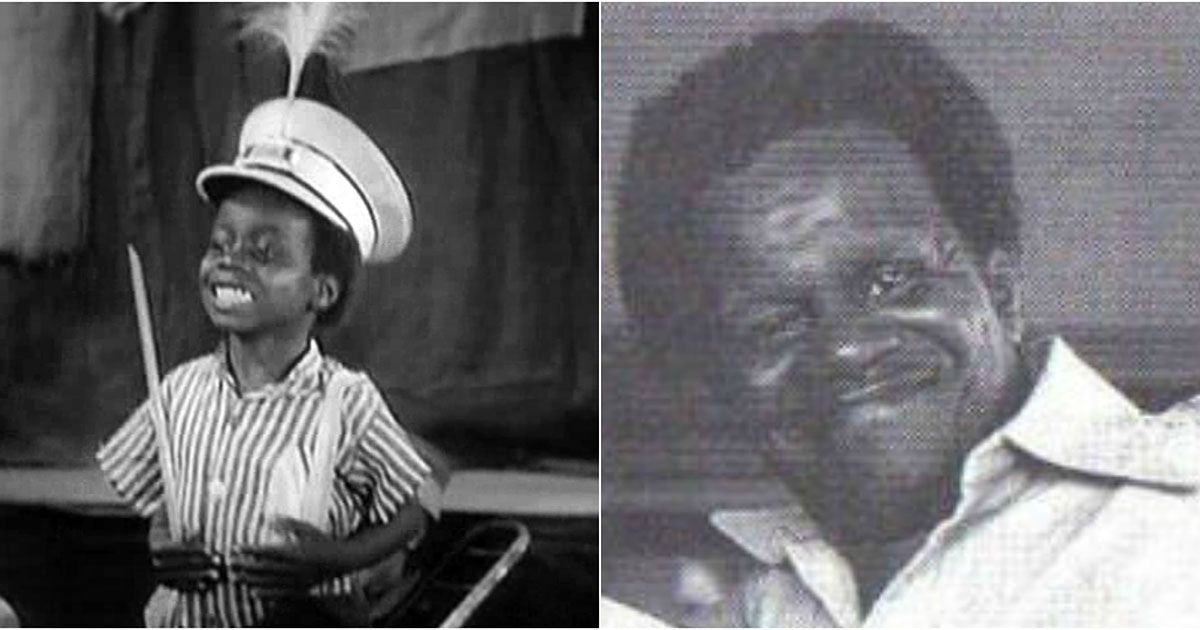 Thomas joined the army at the tender age of 23. He was awarded a National Defense Service Medal as well as a Good Conduct Medal, and would later be honorably discharged from service. Of course, there were many studios and theatre companies interested in hiring the young actor after audiences had fallen in love with Buckwheat across America. He was more interested in working behind the scenes, however, and took a role with Technicolour as a film lab technician. Sadly, Thomas passed away from a heart attack in 1980 in his L.A. apartment.
George 'Spanky' McFarland
If you know someone born in Dallas, Texas, in the 1920s or 30s, ask them if they remember Spanky from Little Rascals! It turns out that George McFarland was on highway billboards around Dallas for Wonder bread, as well as in print advertisements for the company. One day his aunt spotted an ad in the paper looking for images of "cute kids." Rumour has it that when he went to Hal Roach's studio, his mother told him: "Spanky, musn't touch!" She was worried that he might grab something valuable in the office. This is where the nickname comes from!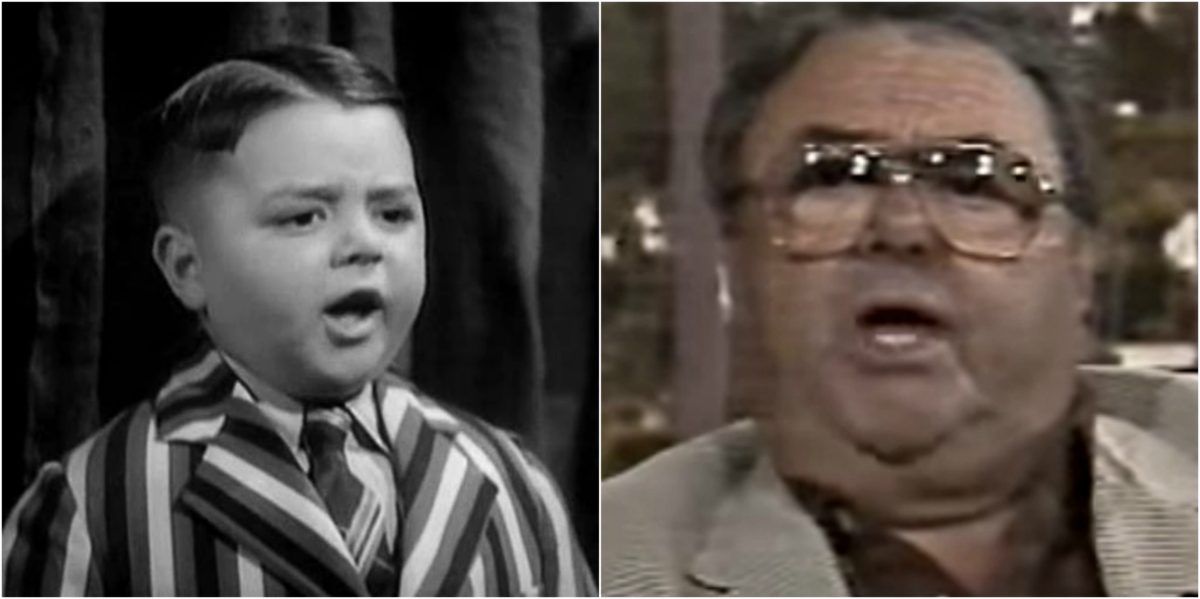 The child actor became a teenage actor and worked in the business until he turned 24. Like Buckwheat, he joined the armed forces, opting for a role in the United States Airforce. Unfortunately for McFarland, the Spanky stereotype stuck. He used it to his advantage though, speaking enthusiastically about the show. In 1993 McFarland got to play himself in an episode of Cheers. He too suffered from a heart attack in June of the same year, and sadly passed away at age 64. A year later a stone was laid for him on the Hollywood Walk of Fame.
Matthew 'Stymie' Beard
Another Los Angeles-born star, Matthew Beard Jr. wasn't just a child star, but a baby star too! He was born on New Year's Day in 1925 and acted in films before he was even old enough to attend elementary school. Before he was named "Stymie," Beard's character was named "Hercules." The director of the MGM series renamed him "Stymie," however, as director Robert McGowan was reportedly "stymied" by the way the young actor would wander around the MGM studios. He, of course, wore a derby hat, which was a gift from Stan Laurel. Beard went on to star in various films as a child and teenager but retired during his high school years.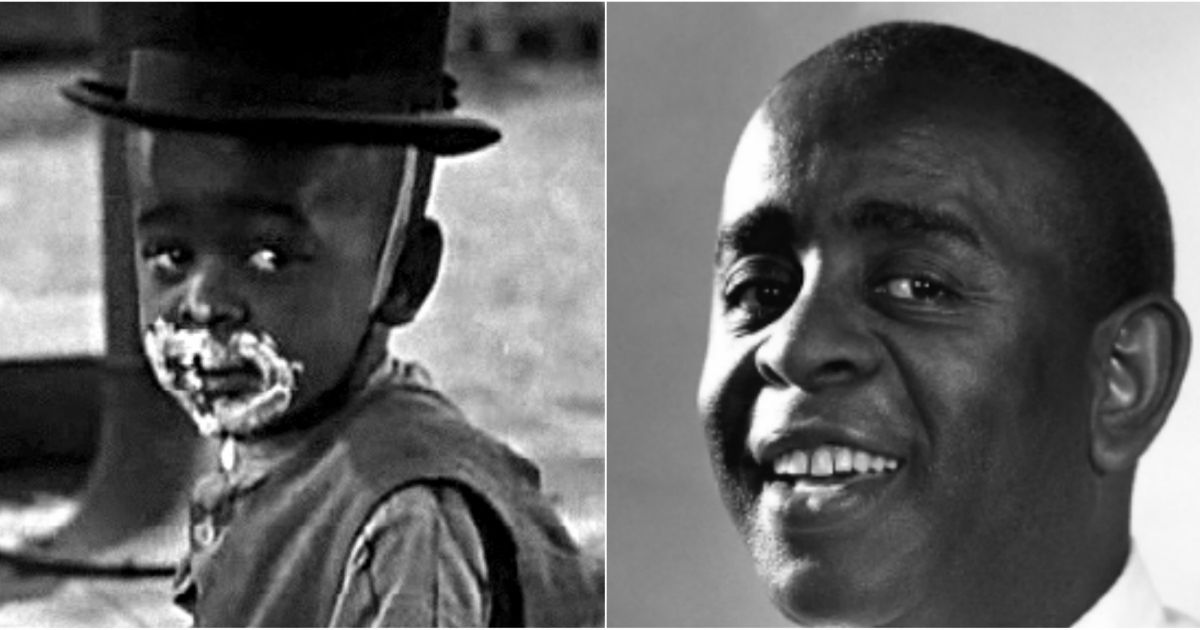 During his adult life, Matthew Beard Jr. became addicted to heroin. Luckily, he went to rehab and came back a new man. This experience would leave a lasting impact on him, and he would maintain this newfound sobriety throughout his life. Beard even gave lectures on addiction and drug awareness! He then returned to acting and starred in The Buddy Holly Story, Sanford and Son, and The Jeffersons. Sadly, Beard fell down a flight of stairs after having a stroke in 1981 and died of pneumonia shortly after at the age of 56.
Billy 'Froggy' Laughlin
Affectionately named "Froggy" after his frog-like voice, William Robert Laughlin joined the Our Gang crew in 1940. He did the voice himself and was born in San Gabriel, California. As one of the later additions to the Rascals lineup, he was still fairly young when the show ceased production in 1944. Laughlin would go on to do a film, entitled "Johnny Doesn't Live Here Any More." His parents were very loving and he was remembered as a sweet young fellow.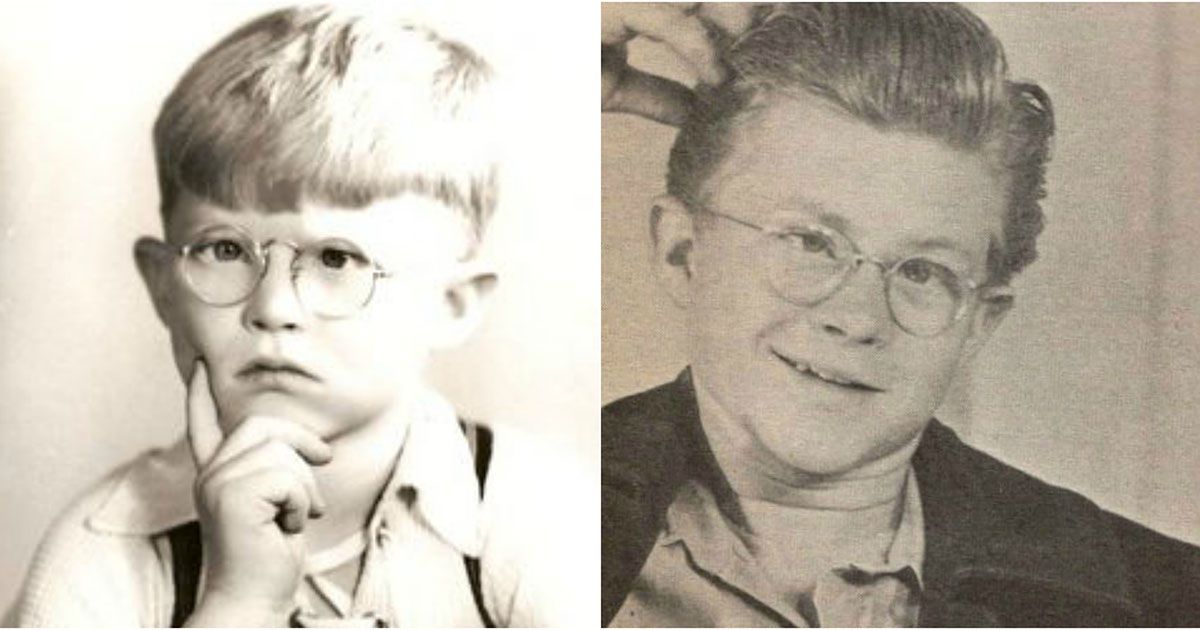 Regrettably, the boy with the guttural voice didn't make it past age 16. He left the business after making Johnny Doesn't Live Here Any More, to give himself time to enjoy his high school years. One day in August of 1948, Laughlin was out delivering newspapers on a scooter given to him a couple of weeks prior. On this particular paper run, a speeding truck hit the child star only a short way from his parent's house in California. Tragically, the accident proved fatal for the teenager.
Eugene 'Porky' Lee
On October 25th, 1933, a beautiful baby boy was born to the Lee family of Fort Worth, Texas. That baby was none other than Eugene Lee, who played the character of "Porky" in the famous Little Rascals series. When he was only 18 months old, his family took him to Culver City in California. It was here that Hal Roach was surprised to see similarities between his features and Spanky McFarland's. This would result in Lee's appointment to the cast as Porky, the younger brother of Spanky.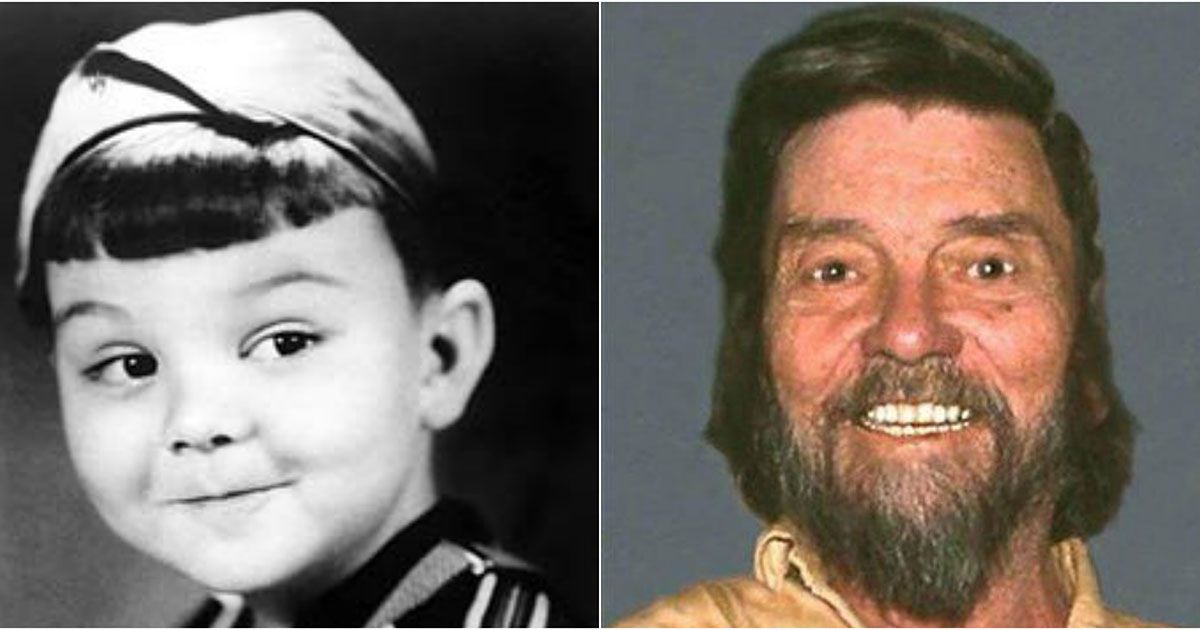 In 1939 the youngster had a growth spurt. Lee was only five years old, but he outgrew Spanky McFarland, which wouldn't do for characters who were meant to be brothers with a five year age gap. Robert Blake replaced Lee, and the child star eventually became an educator in Colorado. In his later years, he changed his name to Gordon Lee so that he would no longer be associated with his acting persona. Sadly for Lee, his body became riddled with cancer and he passed away in 2005.
Robert "Mickey" Blake
You will remember Mickey as the kid who replaced Porky, or Eugene Lee, in the long-running series. What you might not know is that his life took a sinister turn after he married Bonnie Lee Bakley. The child actor first started out in a family song-and-dance act with his siblings. They called themselves "The Three Little Hillbillies." In 1938 the whole family moved from New Jersey to L.A. to pursue the children's success in showbiz. Robert Blake was involved with the Little Rascals series from the age of nine.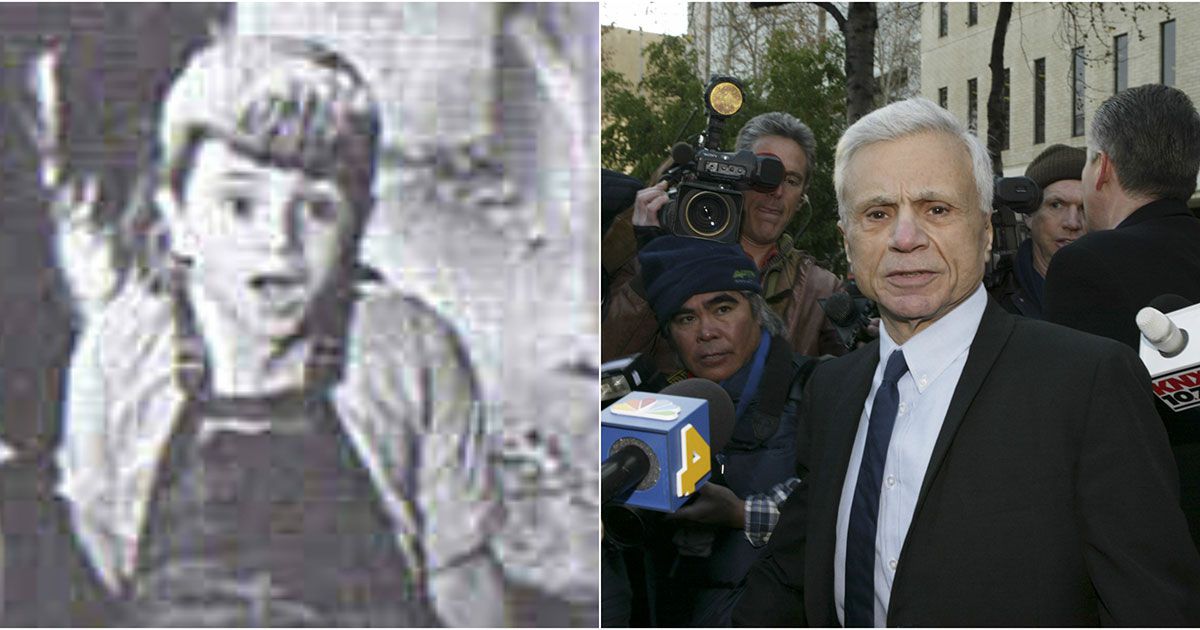 Blake had Italian heritage but was often cast as a Native American or Latino character. He was in the army for a short time but quickly decided that acting suited him much better. The New Jersey actor then rose to fame in the TV series Baretta, and would later become notorious for being acquited of the 2001 murder of Bonnie Lee Bakley. Bakley was his second wife and had dated Marlon Brando's son while she was married to Robert Blake. The child actor is now 85 and has kept out of the spotlight since his wife's death.
Mickey 'Mickey/Algebra' Daniels
The story of Mickey Daniels isn't quite as baleful as that of Robert Blake, but it seems that both Mickeys ended up much less content than some of the other Little Rascals stars. Daniels started out with a promising career as a youngster, making over 70 appearances on the original Our Gang series. He was also one of the biggest earners on the show, making $2,500 a week in today's equivalent currency by the time he left the show in the 1930s.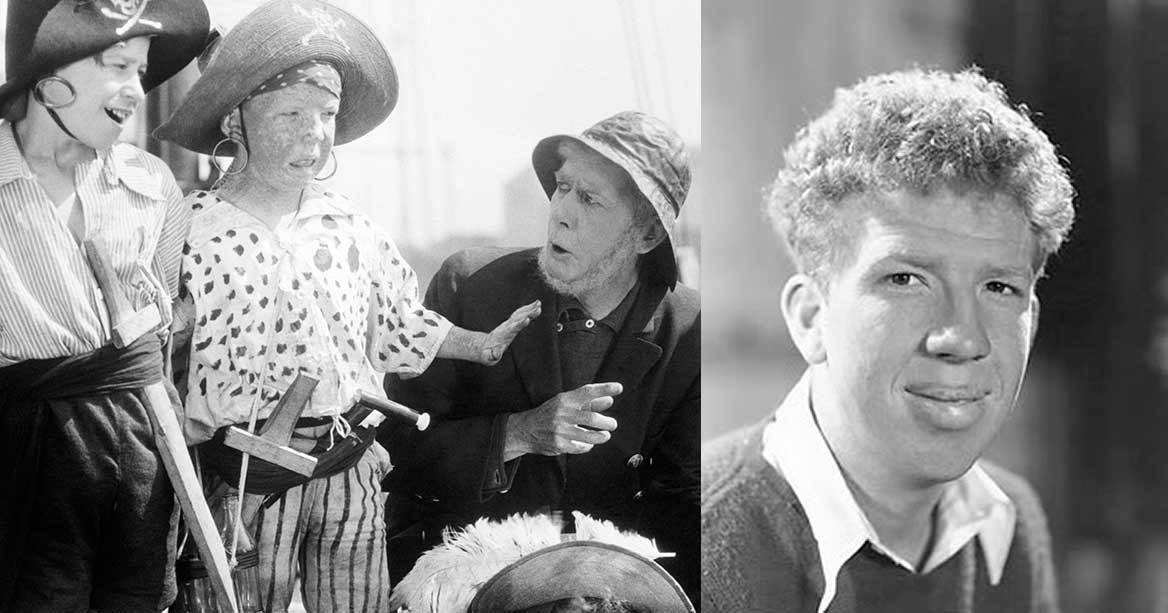 While some of the child actors from the show made it big, Mickey Daniels was not among those who did. His career dwindled after The Little Rascals, although he did find some happiness in marriage. Unfortunately, it ended in divorce, although he did have a daughter and went on to become a taxi driver. Sadly, Daniels passed away in 1970 in a hotel room by himself. His death was attributed to cirrhosis, as he had been an alcoholic.
Petey the Dog
The adorable Petey the dog was definitely one of everyone's favorite characters. Of course, he was known for the memorable black circle around his right eye, although eventually it was moved to his left eye after 1930. Petey was played originally by Pal the Wonder Dog, a gorgeous American Bull Terrier. Pal was a talented dog and began appearing in films in the 1920s. Some may remember him from the Buster Brown series.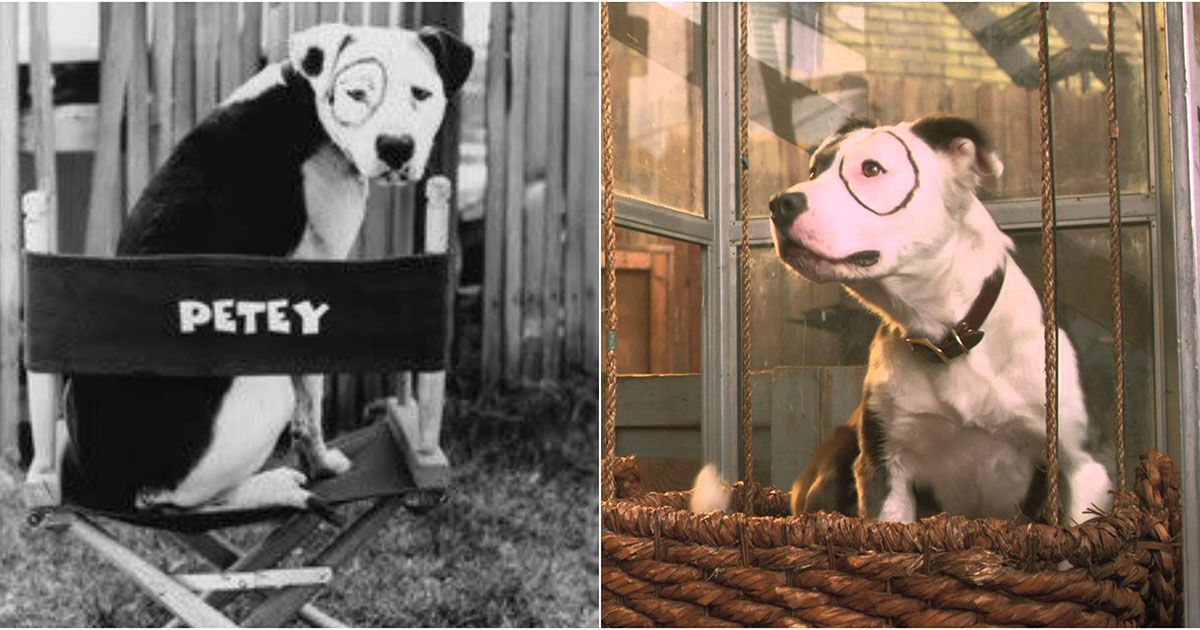 Here's a fun piece of trivia: it turns out that the founder of Max Factor cosmetics, Maksymilian Faktorowicz, was the one who first drew the circle around Pal's eye. Hal Roach kept the quirky little ring on his face, which made him a particularly dog both on and off the series. Sadly Pal was poisoned and died in 1930. The role was passed down to his puppies. Doesn't that tug at your heartstrings? Poor old Pal. 
Mary Ann Jackson
Mary Ann Jackson rose to Little Rascals fame in 1928 when she joined the cast of Hal Roach's Our Gang series. She was born in Los Angeles and had a mother and sister in showbiz as well. If you recall the character of Wheezer or Bobby Hutchins, you may also remember her as the older sister. She was involved in the series up until 1931 and left when she was eight years old. Jackson's character was something of a tomboy and was one of the more popular female cast members.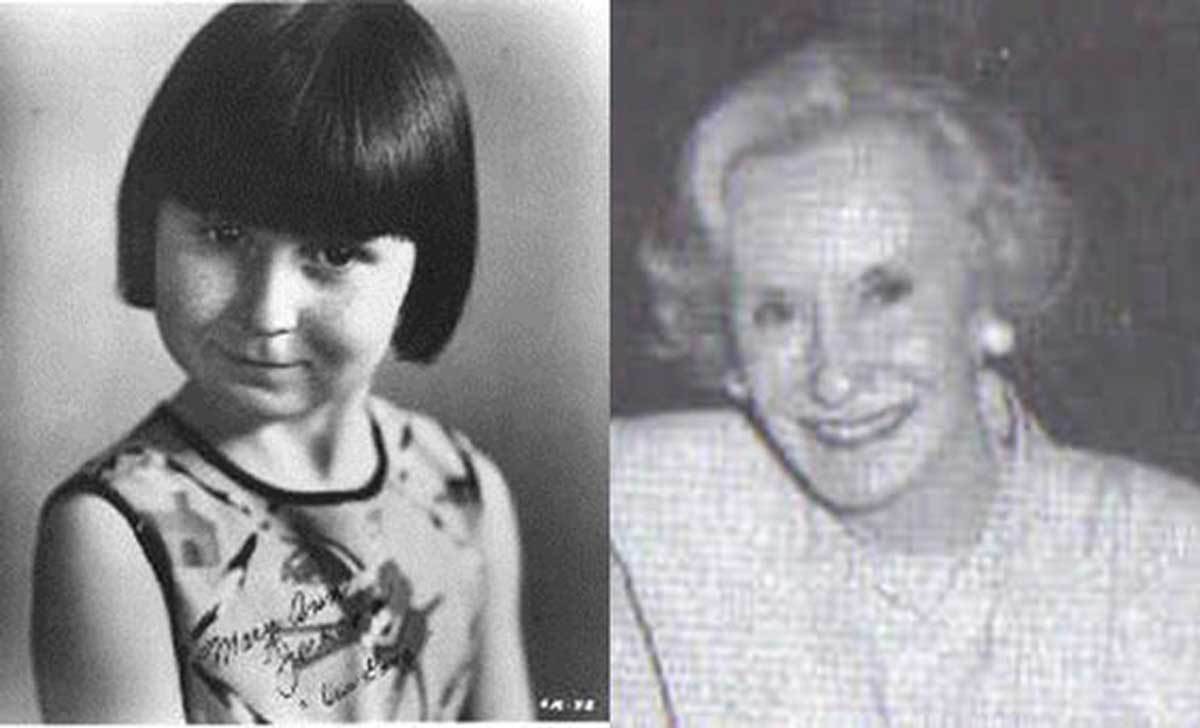 As she grew older, Jackson became more interested in parties and spending time with her sister and their friends. This led to her giving up acting, and instead of spending her days on set she started working in a department store. It is rumored that this super cute bob-haired young tomboy looked back upon her Our Gang days fondly. Sadly, Mary Ann Jackson passed away in 2003 after having a heart attack.
Darla Hood
The adorable Oklahoma-born Darla Hood was always big on singing and dancing. So it's no surprise, really, that she ended up in showbusiness! Lucky for Hood, she impressed casting director Joe Rivkin, who just so happened to work for Hal Roach Studios. When she was three years old, her mother took her to New York, and she managed to land a role on the MGM Our Gang show. What a whirlwind! It seemed like every other Little Rascal had a crush on Darla, especially Waldo, Butch, and Alfalfa.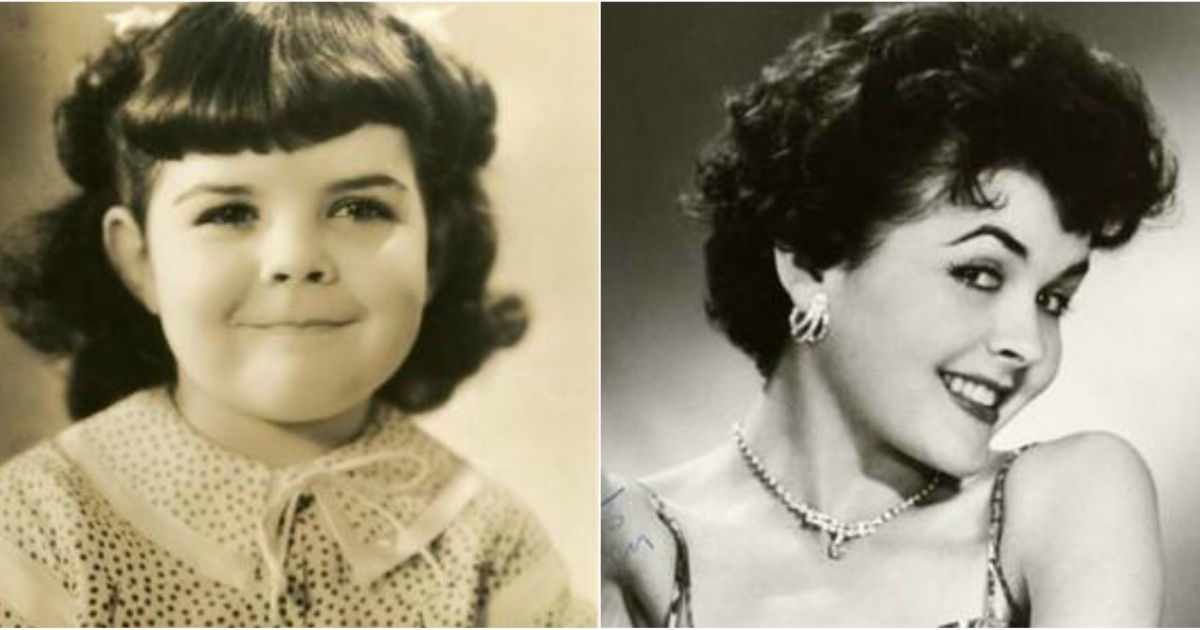 Nonetheless, the young actress left the Little Rascals after a few years, and like most of the others attended high school. It was here that she led "The Enchanters" vocal group where she continued to practice her singing talent. Rivkin, who initially cast her in the Our Gang series, cast her again in the 1959 film entitled "The Bat." While this would be her final movie role, Darla Hood kept her ties with the Little Rascals franchise. In 1980 she organized a Little Rascals reunion in L.A. Unfortunately, she developed appendicitis and suffered heart failure in 1979 at age 47.
Carl 'Alfalfa' Switzer
Arguably one of the most memorable characters of the series, Carl Dean Switzer, known as Alfalfa, was born in 1927. He had an older brother named Harold, and the two were quite the musical pair. On a visit to California in 1934, the Switzer family took a look around the Hal Roach Studios. Harold and Carl were treated to a meal at the Our Gang café during the tour, and while they were there the two brothers did a little routine off the cuff. Harold Roach himself was there, and he liked their little set. Both were signed on to the Our Gang show right there and then!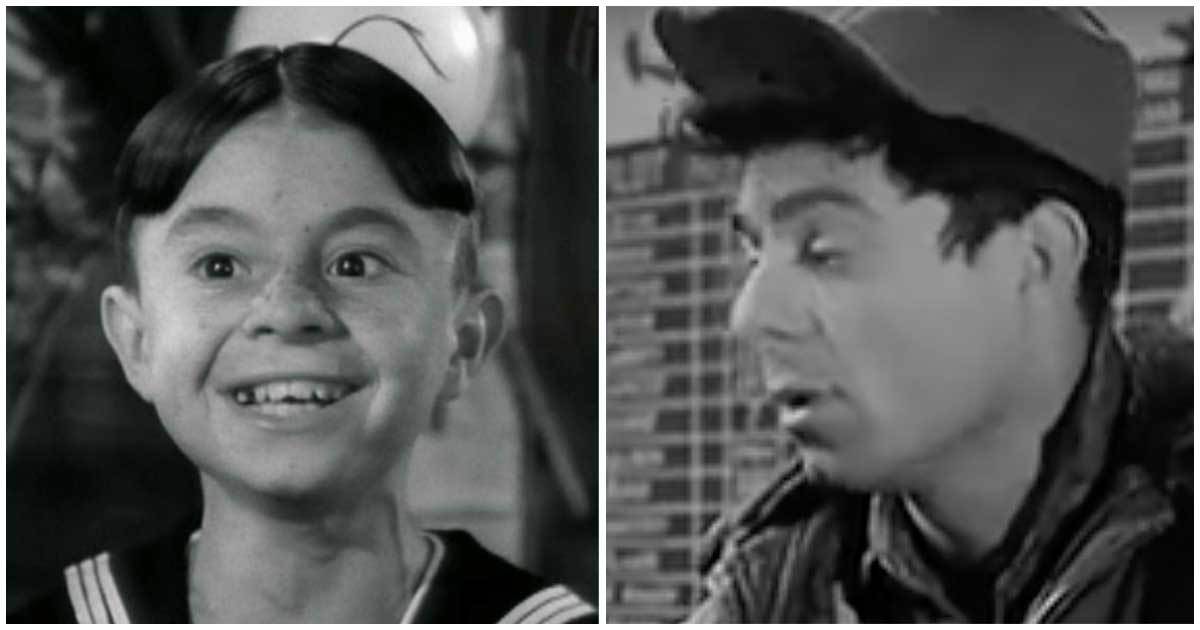 Switzer's excellent portrayal of the Alfalfa character made him a household name all across the country. At the time, this was a good thing, but it turned out to become a problem for the young actor. In 1940, he left the Little Rascals franchise and discovered that producers could only see him as the child star with the sticking-up hair. This unfortunate typecasting meant that he was only really able to land roles in B movies. Things didn't go so well for Carl from there onwards. He became a hunting guide and dog breeder and got into a fight one day over a hunting dog and $50. Switzer was shot over the argument, and he passed away in January of 1959.
Brandon 'Bug' Hall as Alfalfa
The next generation of Little Rascals came along in the 1994 film by the same name. Brand Hall played Alfalfa in the movie, although his parents nicknamed him "Bug." Born in Fort Worth, Texas, Hall saw a great deal of success in the industry after starring in the film. He even managed to score a Young Artist Award after playing Alfalfa so well! The award was for the "Best Performance by a Youth Ensemble in a Motion Picture." They might have been rascals, but they sure were talented!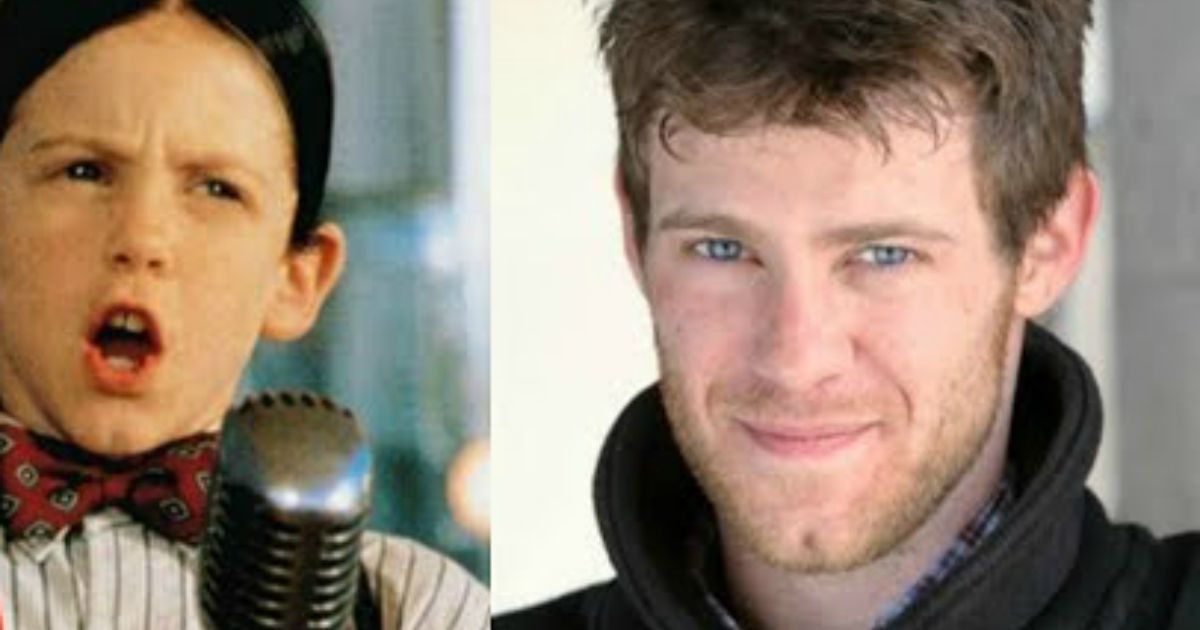 Riding the wave of success that came with the Little Rascals film, Hall starred in "The Munsters' Scary Little Christmas." It was a made-for-TV movie produced by Fox, and this portrayal earned him a YoungStar Award. Brandon Hall was much more successful than some of his on-screen pals, and went on to see even greater success in a variety of Disney films like "Get a Clue." And "Honey, We Shrunk Ourselves." He is married to Jill de Groff, with whom he has a beautiful daughter named Josephina.
Travis Tedford as Spanky
Avid fans of the series may recall that "Spanky" from the original Our Gang (played by George McFarland) was born in Dallas, Texas. It turns out that Spanky from the film version of The Little Rascals was also a Texan, although he was born much later in 1988. Travis William Tedford shares yet another similarity with McFarland in that they were both hired as children to be spokespeople for food brands. While McFarland was a Wonder bread kid, Tedford was known for being the very first Welch's child spokesperson.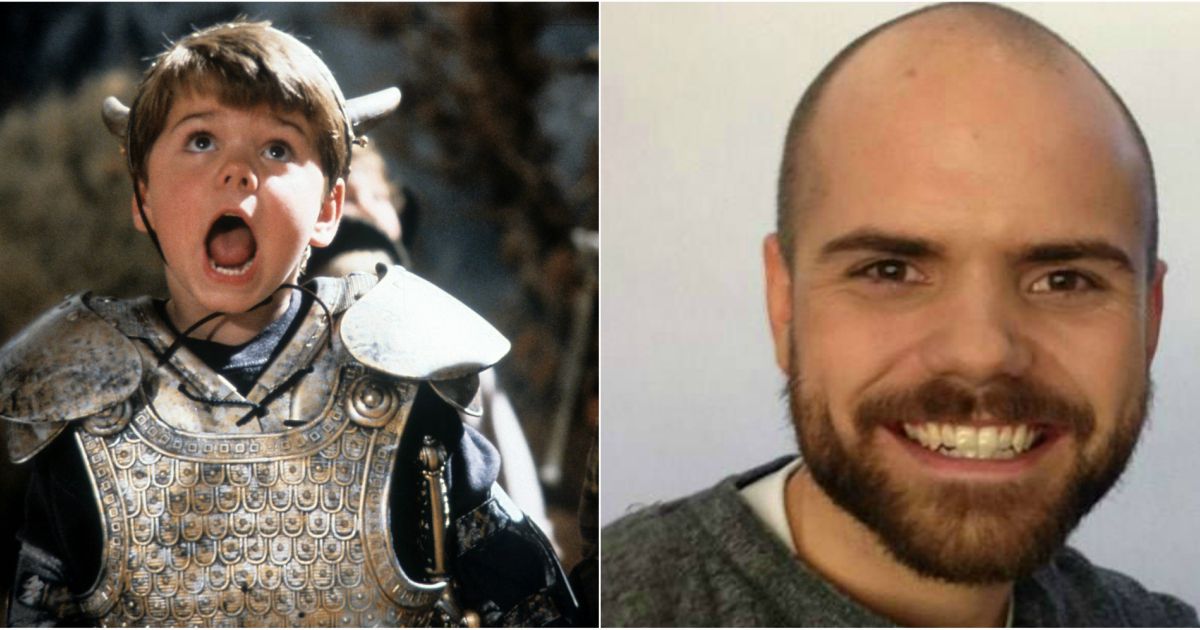 After appearing in The Little Rascals film, Travis Tedford stayed out of the spotlight for some time. He attended Trinity Valley Community College and moved to Garland, Texas. But not before voice acting on A Bug's Life! He also starred in in Freaky Friday. Tedford gained an associate degree in the liberal arts from the College. In 2010, he also starred in a film called The Final, which revolved around high schoolers looking for revenge.
Dorothy DeBorba
Dorothy's adorable little bows and cheeky personality cemented her in fan's hearts as an Our Gang favorite. She could cry on cue, which Hal Roach was blown away by. The child actress joined the Our Gang series at only five years old. Because of her wise-guy attitude, DeBorba was nicknamed "Echo" at the studios, and in 1931 after Mary Ann Jackson departed from the show, DeBorba became the central female character. Her memories of working on the series are fond: "It was like we had the biggest playhouse in the world,"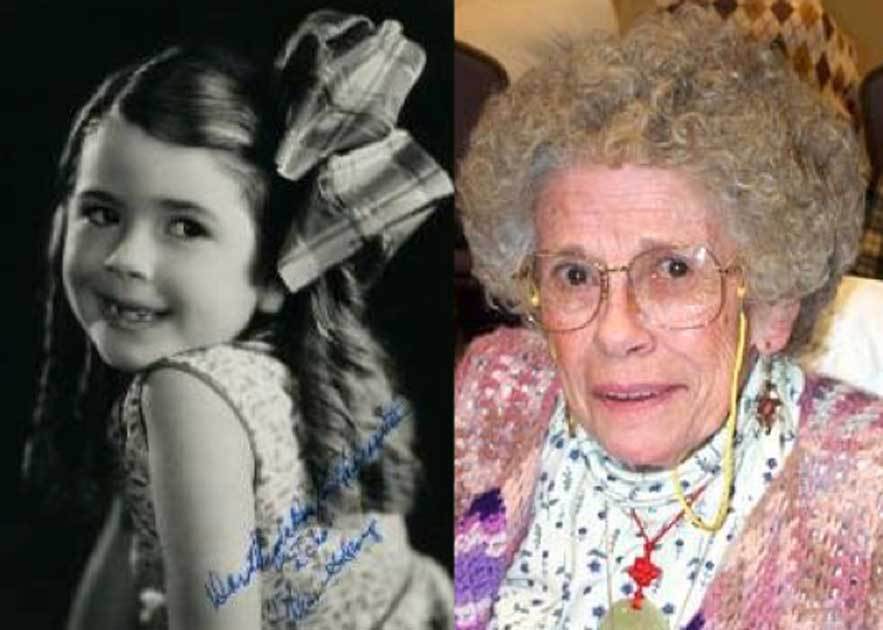 DeBorba was relatively successful after leaving the Little Rascals, graduating from Van Nuys High School and taking a job at Republic Pictures. While she still worked in the motion picture industry, she retired from acting after starring in the 1933 film Mush and Milk. DeBorba had two children and was married twice. Sadly, Dorothy DeBorba passed away recently in Walnut Creek, California at age 85, after contracting emphysema.
Brittany Ashton Holmes as Darla
A Pisces born in 1989, Brittany Ashton Holmes played the adorable "Darla" in the film The Little Rascals. This movie role was the child actor's first silver screen appearance, and it made her very famous at the time of its release. After playing Darla, Ashton Holmes was also cast in a role for Red Shoe Diaries, and even made an appearance on Ellen! Her last acting role was on the AMC series We Hate Paul Revere in 2014, but the show was canceled after the pilot.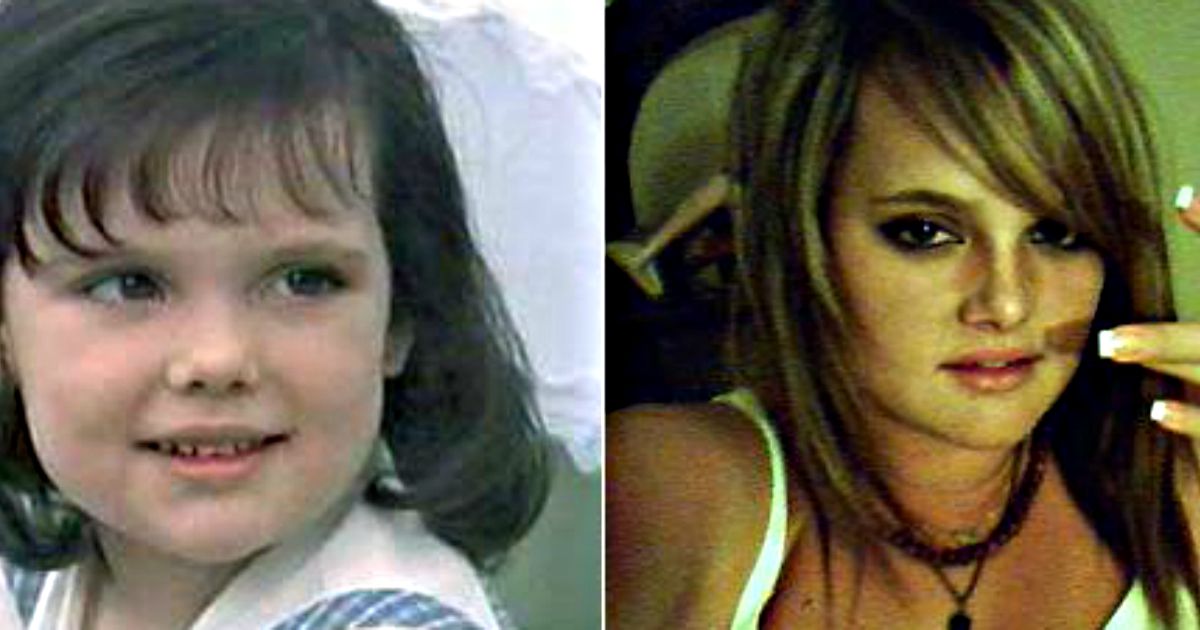 In her later years, Ashton Holmes came to feel that the glare of the spotlight was too much, saying: "I was [an] actress when I was little and did this movie called Little Rascals. It's, like' really embarrassing to watch and I don't want to act anymore. As a teenager, she worked at Starbucks, and by 2014, she was married and had entered academia instead. She pursued a degree in political science, and the last anyone heard of her, the now-30-year-old child actor was living in Los Angeles. It seems that she isn't very keen to be in the limelight anymore! 
Elizabeth Daily as Froggy
Sometimes also known as Elizabeth Ann Guttman or E.G. Daily, this star is a little, unlike the rest. Rather than taking up an on-screen role, Daily was a voice actor for the role of Froggy in the 1994 Little Rascals film. In the same year, she did the voice for BamBam in the Flinstones! The woman behind the voice of Froggy has been cast in a wide array of voice acting roles, mostly for Nickelodeon or Cartoon Network characters like Rugrats (Tommy Pickles) and The Powerpuff Girls (Buttercup).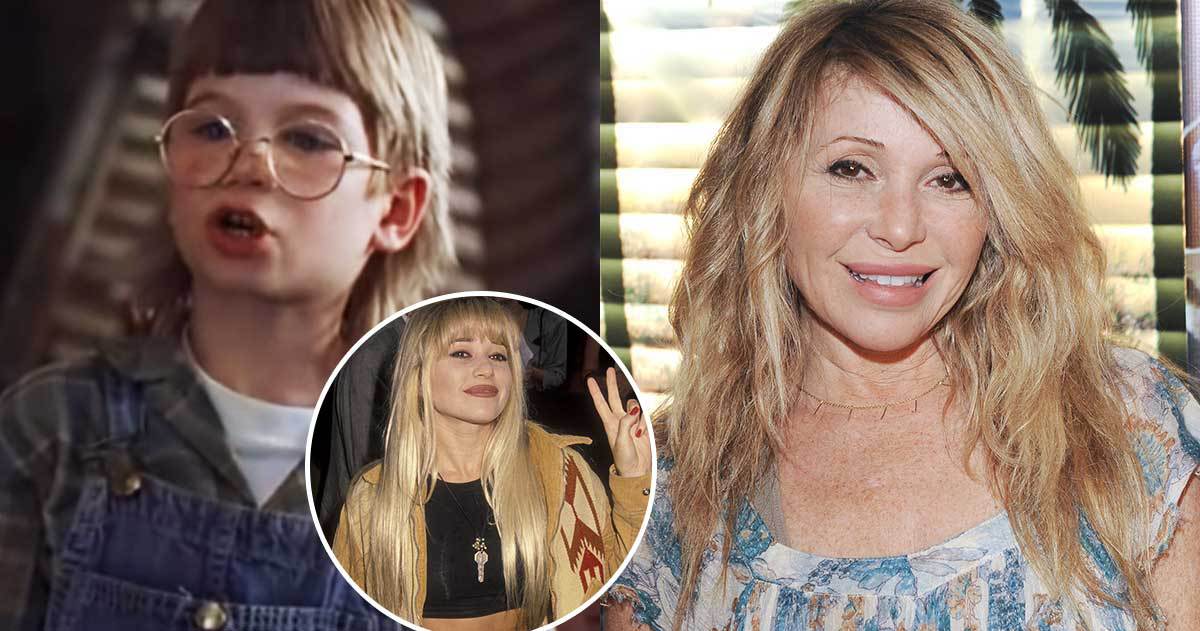 Daily also does live acting and played Dottie in Pee-Wee's Big Adventure. What many may not know is that she also tried out on The Voice in 2013! The Little Rascals star started out singing back in the 1980s and even had two songs on the Scarface film soundtrack. Many of those who enjoyed The Little Rascals will also remember The Breakfast Club. Daily was on the soundtrack for this movie too, in a song called "Waiting." Impressively, she plays percussion, keyboard, harmonica, and guitar on top of all this. The actor briefly dated Brad Pitt and was married to Rick Salomon until 2000. What a woman!
Jordan Warkol as Froggy
So if E.G. Daily did Froggy's voice, who played the character in the 1994 film? Well, Jordan Warkol of course! You will remember his enormous glasses and of course that funny little voice. Before he was in the Rascals, he had done commercials for Dominoes and McDonald's. In the film, Froggy's lizard companion was actually his own lizard. The super-likable young actor also did the voice of Chocolate Boy on Nickelodeon's Hey Arnold!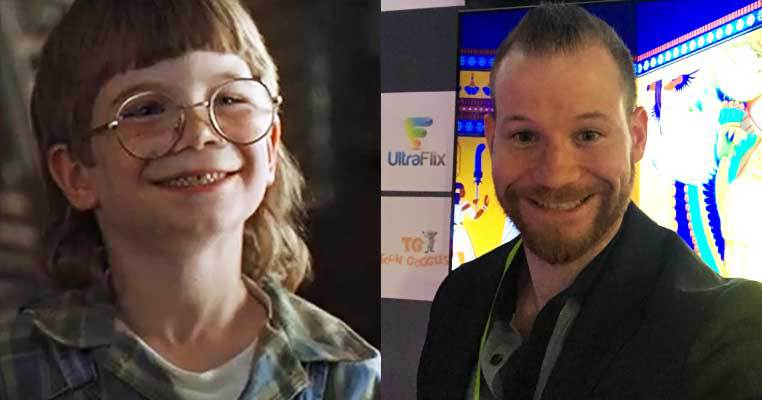 According to his Twitter account, Jordan Warkol now seems to be playing poker online and investing in Bitcoin. He has two dogs and a cat, and after the Little Rascals film, he did quite a bit more acting. Most notably he was in the popular television series 7th Heaven, as well as the X-Files. While he left showbiz in 2000, he still has an active Twitter and Instagram and seems very happy to share his life with his long-standing fans.
Ross Bagley as Buckwheat
Do you remember Buckwheat from the film? Maybe this will jog your memory: "OH-TAAY!" Ross Elliot Bagley was born in Wisconsin, and The Little Rascals was his first film acting role. Of course, he played the loveable character of "Buckwheat." Adorably, he sported a Whoopi Goldberg hairdo just like the much-loved Sister Act actor playing his mother in the film. With his "oh-tay" catchphrase, he was definitely a fan favorite. The child actor went on to star in some further big-name film and television!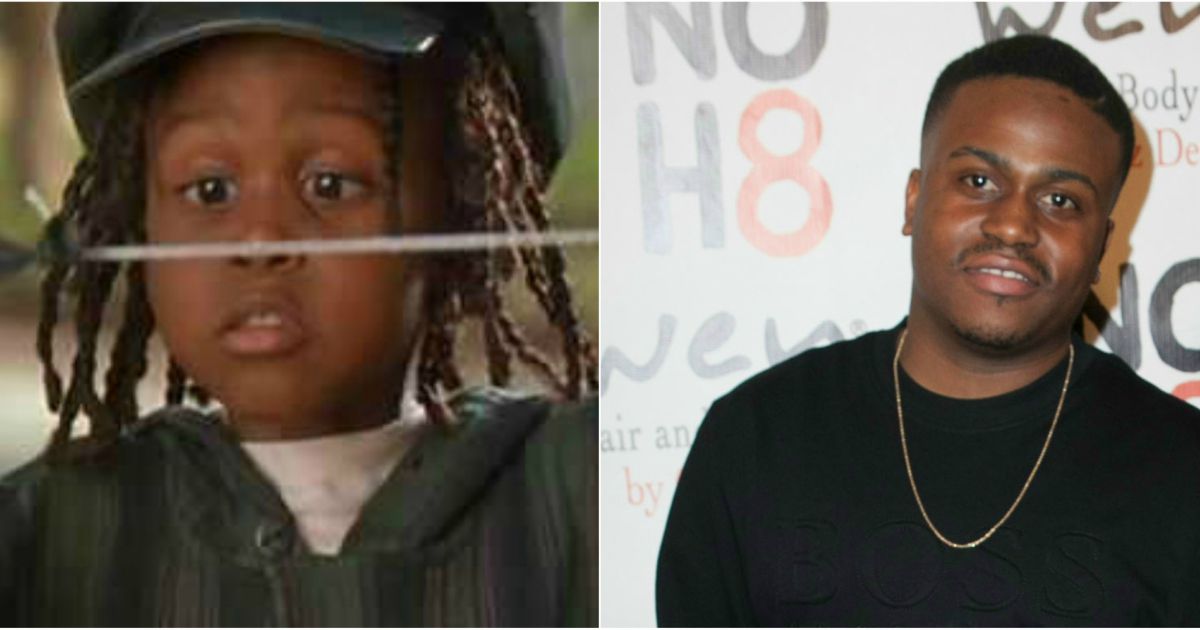 The Little Rascals film made sure that Bagley's career skyrocketed, and he was popular throughout the 90s in other media. Most notably, he appeared in The Fresh Prince of Bel-Air alongside Will Smith between 1994-1996. He played Will's cousin Nicky and went on to work with Smith again in the 1996 film Independence Day. After going to California State University to study cinema, he became a real estate agent in Los Angeles. Now he even has a son, who just so happens to be an adorable Buckwheat-lookalike!
Kevin Jamal Woods as Stymie
Sweetheart Stymie was played by Kevin Jamal Woods in the 1994 film adaptation of The Little Rascals. He is the oldest child of two siblings. Fans of the heartwarming comedy know Stymie for his famous derby hat. While he was still a youngster, Woods played Frank on the TV series Blossom. He also voiced one of the puppies in the film Babe in 1995. Before that, Woods had a recurring role on Blossom as Frank and voiced one of Fly and Rex's puppies in the Oscar-nominated film Babe (1995).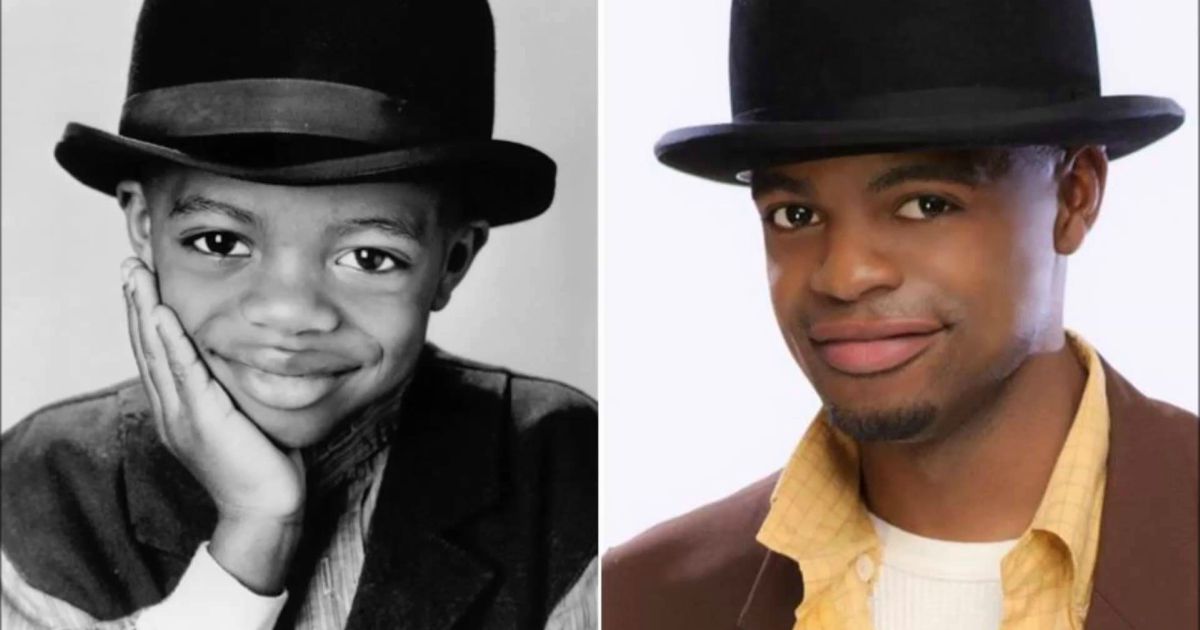 Kevin Jamal Woods's last appearance on the silver screen was back in 2000, for a film called "The Braniacs.com." It seems that he left acting after this time. After finishing up as an actor he instead chose to devote his career to music and comedy. He also has a YouTube channel and studied audio engineering at college. The grown-up child star lives in Texas, making music while working for a marketing company. Go figure!
Zachary Mabry as Porky
Everyone remembers Spanky's brother Porky, especially on The Little Rascals film. This little guy was so cute that there's still a .gif circulating of him from the movie. You know the one - where he puts his chin in his hands with an adorable smile! Aside from acting in The Little Rascals, Mabry had a fairly normal upbringing in Texas and Oklahoma. He reportedly got the role after singing songs from the film "Mary Poppins" in his interview. Aww!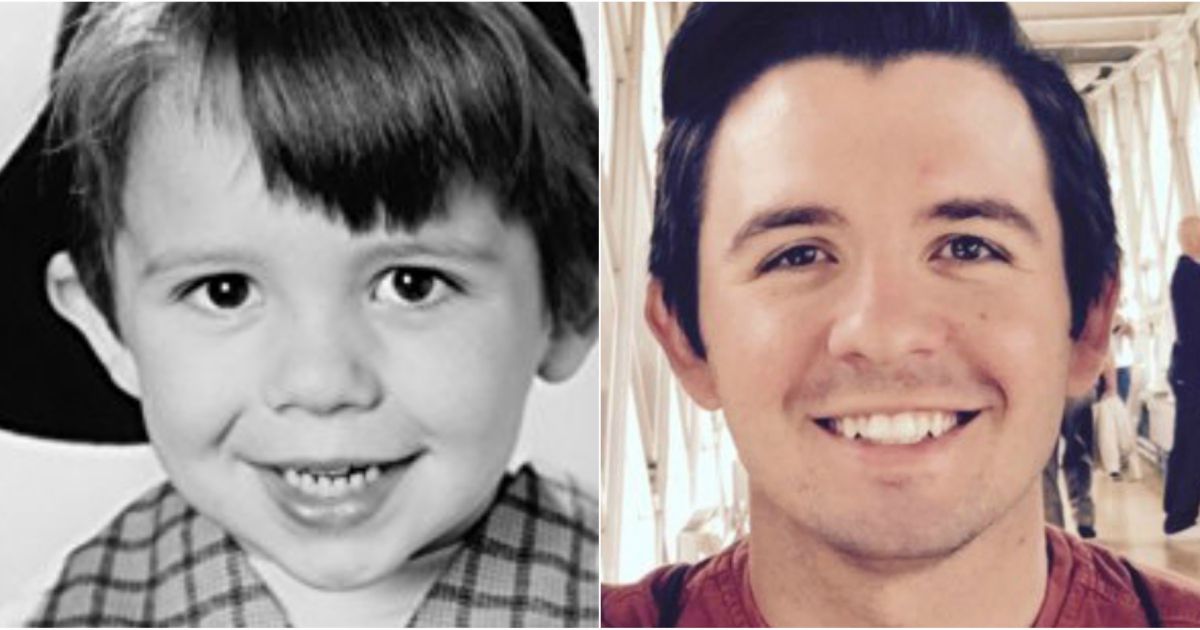 Zac Mabry didn't pursue a career in film or showbiz like many of the other Rascals. He went to the University of Oklahoma and has an active social media presence to this day. His weekly podcast with Matt Baker is called "Roman Circus," and he also writes for the Catholic Herald as a columnist and contributing editor. Aside from his podcast and social media presence, he mostly stays out of the spotlight and seems to be quite the family man!
Blake McIver Ewing as Waldo
Born in L.A. in 1985, The Little Rascals was not Blake McIver Ewing's first film appearance. In the year prior he played Ned in the film Calendar Girl! Of course, we know him as Waldo from the 1994 film version of The Little Rascals. He would continue his acting career throughout the 90s right up to the present day. He was a prolific child actor, and some might even remember him from Full House, The Nanny, or Home Improvement!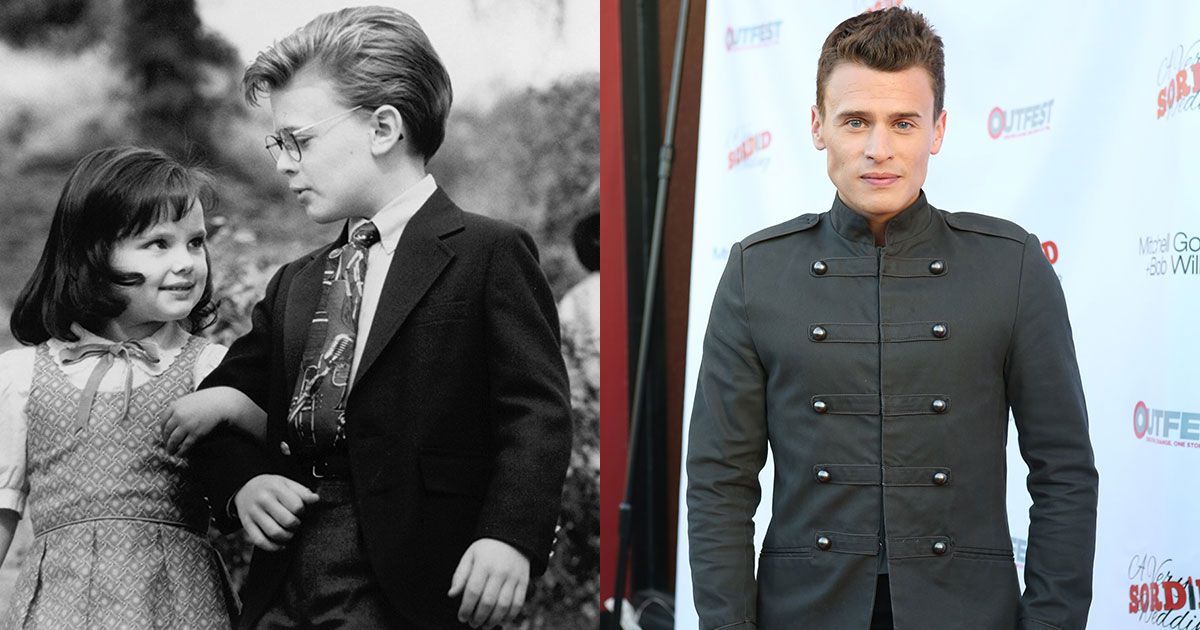 As a teenager, he played Cody in the hit film Clueless with Alicia Silverstone, and was the voice of Eugene Horowitz in Nickelodeon's Hey Arnold! He also did the voice for Menlo in Recess but has since moved more into the music industry. In 2014 McIver Ewing's first album, called "The Time Manipulator," was released. He continues to play the piano, sing, and make music. Last we checked, he was co-hosting The People's Couch on Bravo. 
The Olsen Twins
The Olsen twins - how do we even begin with these two? You might be surprised to learn that they too were in The Little Rascals film. They only had a few lines, but appear as unnamed twins at Darla's sleepover, jumping around in adorable pink PJs. Born in 1986 in Los Angeles, it's no secret that they went on to become extremely successful after their cameo role in The Little Rascals. Mary-Kate and Ashley have remained in the spotlight ever since.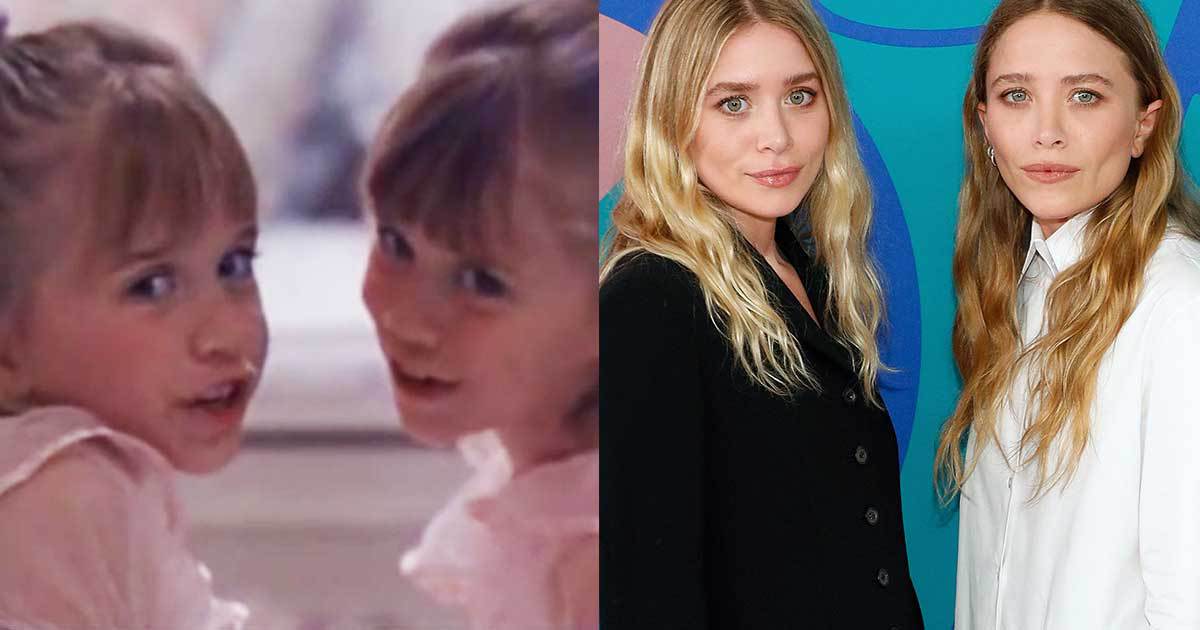 The reason the twins were already fairly famous before they were cast in The Little Rascals was because of their shared role as Michelle Tanner. In 2004 they were even in The Simpsons. This was largely due to their pop culture status after success throughout the 90s and early 2000s. Since moving away from acting roles, the twins have become well-known for their bohemian style similar to Sienna Miller and Kate Moss. They have multiple fashion labels, including Olsenboye for JC Penney. Together Mary-Kate and Ashley have twice received the Womenswear Designer of the Year award from the Council of Fashion Designers America.
Courtland Mead as Uh-Huh
If "Oh-tay!" stimulated your memory, perhaps "Uh-huh" will too? Each little rascal had their schtick, and Uh-Huh's was just that, saying "Uh-huh" to (pretty much) everything. The Rascal was played by Courtland Mead. Around the same time that he played Uh-Huh in the Rascals, he was also on The Young and the Restless as well as the TV version of Stephen King's spooky book "The Shining." He was born in Mission Viejo, California, and has twin sisters. Mead also starred in some adverts in the 90s, notably for Pizza Hut and Disneyland!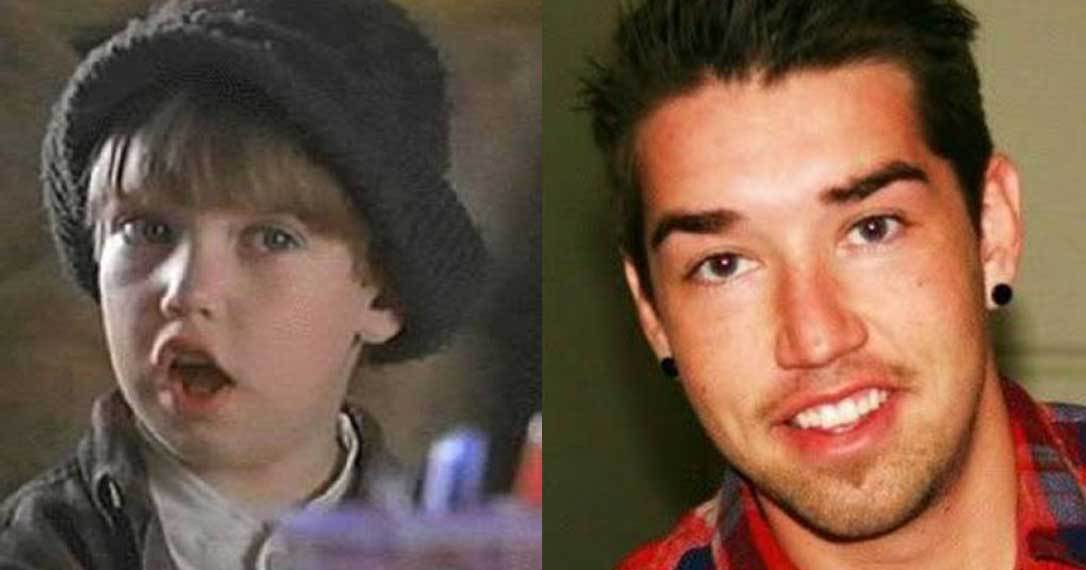 After The Little Rascals, he had quite a few cinema and TV roles, both live acting and voice acting. Like some of the other Rascals, he did voices on Recess and Babe. Courtland Mead retired from acting in 2010 with his final role in Mean Parents Suck. As an adult, he went into the tradeshow industry and is now an account executive in San Diego. In 2018, he had a daughter of his own with Chelsea Jean Whetstine.
Raven-Symoné as Stymie's Girlfriend
Raven-Symoné Christina Pearman, just like the Olsen twins, is now so famous she's known by her first name. From 1989-1992 her career in Hollywood began with The Bill Cosby Show as Olivia Kendall. By the time she was on The Little Rascals in 1994, she was already famous, so her role in the film was a quick celebrity cameo. She had some brief on-screen time in the movie playing Stymie's girlfriend.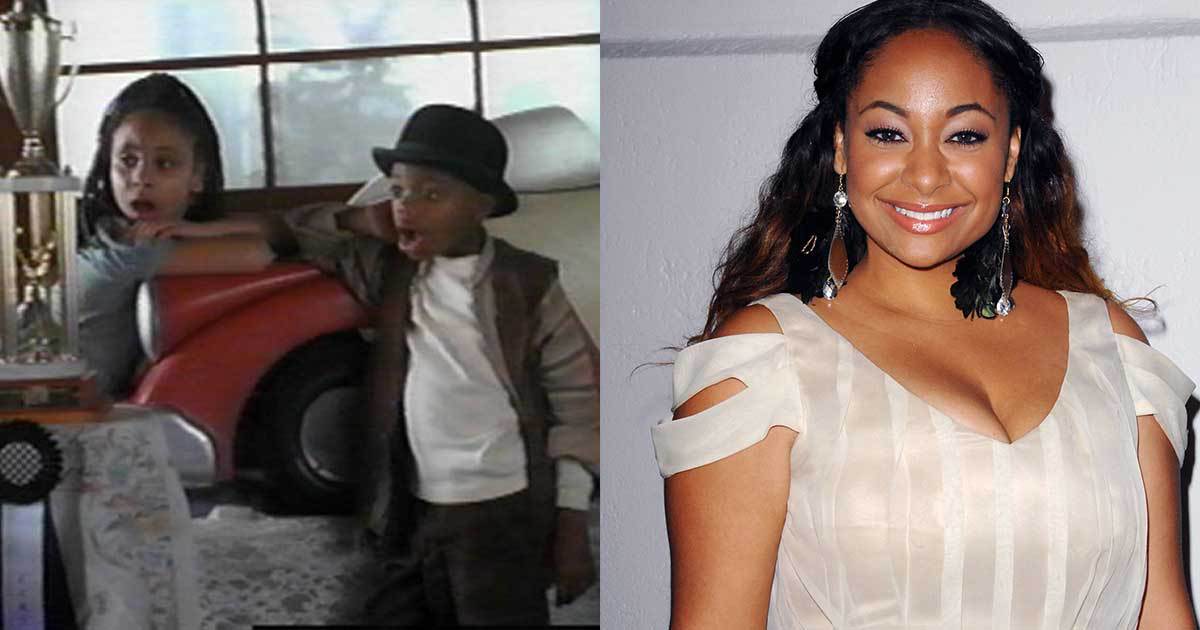 Since The Little Rascals, Raven has gone on to become even more famous, voice acting as Monique in Kim Possible, and most notably starring in her own comedy show That's So Raven. The latter was nominated for many awards, winning a Kid's Choice Award, an NAACP Image Award, and a Young Artist Award. She produced the series herself and is now on the TV series Black-ish. Go Raven!
Well, there you have it! While some of the original Rascals met untimely ends, many of them lived long and happy lives filled with family and joy. Now we're excited to watch the 1994 Rascals' careers bloom! Know another Little Rascals fanatic? Be sure to share this article with them so they can reminisce on their favorite series too.
Source: Definition.org