The Twin Girls That Are Taking Modeling To The Next Level
Parents Jaqi and Kevin Clements were scared when their twin daughters were born earlier than scheduled, but things turned out splendidly. Their girls, Ava Marie and Leah Rose, were born in 2010, and they are both healthy and gorgeous girls, but their folks had no idea that their lives would change forever. The beauty of these girls cannot be compared, and even at their young age, they have already become professional models. With their mother's help, they have captured the heart of the world through the internet. You won't believe how pretty they are and how much they work already. Let's find out more!
The twins were born too early
In 2010,  Jaqi Clement was hoping to wait another month or so before the arrival of her new babies, Ava Marie and Leah Rose. However, on July 7, they decided they wanted out of the womb. When you are pregnant with more than one baby, sometimes, they are ready earlier. Jaqi explained, "They came four and a half weeks early but knowing their personalities now it makes total sense that they would show up early, unannounced, and ready to take on anything."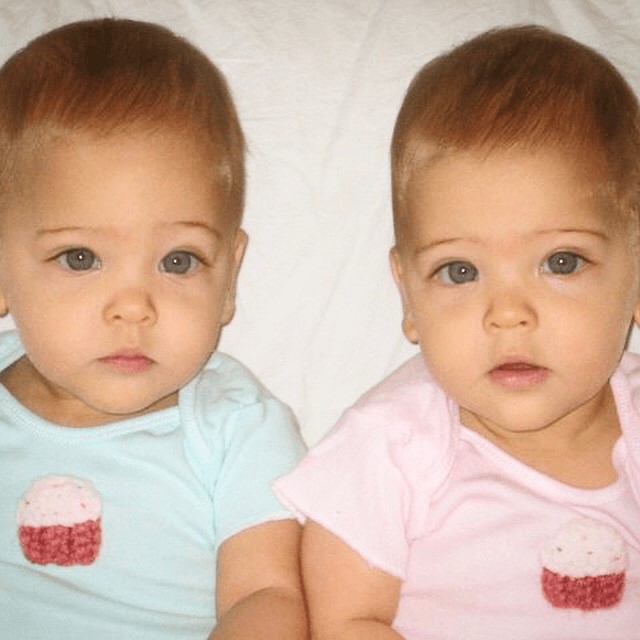 They were always meant to be stars
As soon as the girls stepped into the world, people noticed how beautiful they were, including strangers and family members. They would always get kind words from people. It was clear early on that their beauty was striking. Their skin was alabaster perfect, their hair was straight and silky, and their faces had an unbelievable symmetry that made them look like cover girls. What do you think everyone told their parents?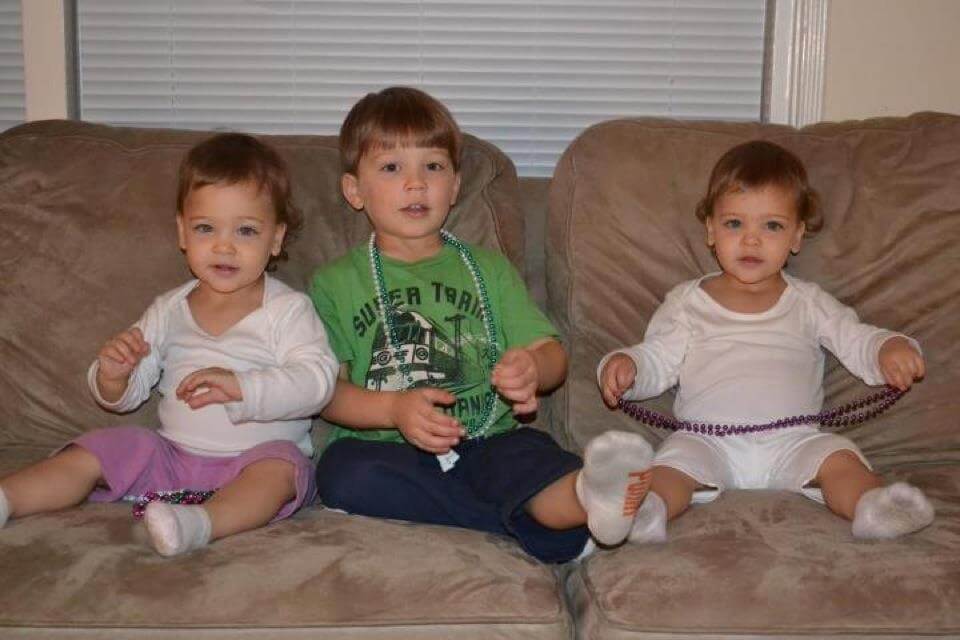 People would tell Jaqi and Kevin that their daughters should be models
People always compliment beautiful children, but there was something about these girls that captivated everyone, and their mother, Jaqi kept hearing the same words from friends and family. The proud parent explained that people said, "Wow they are so beautiful, you should really think about getting them into modeling." She decided to try doing exactly that for her girls.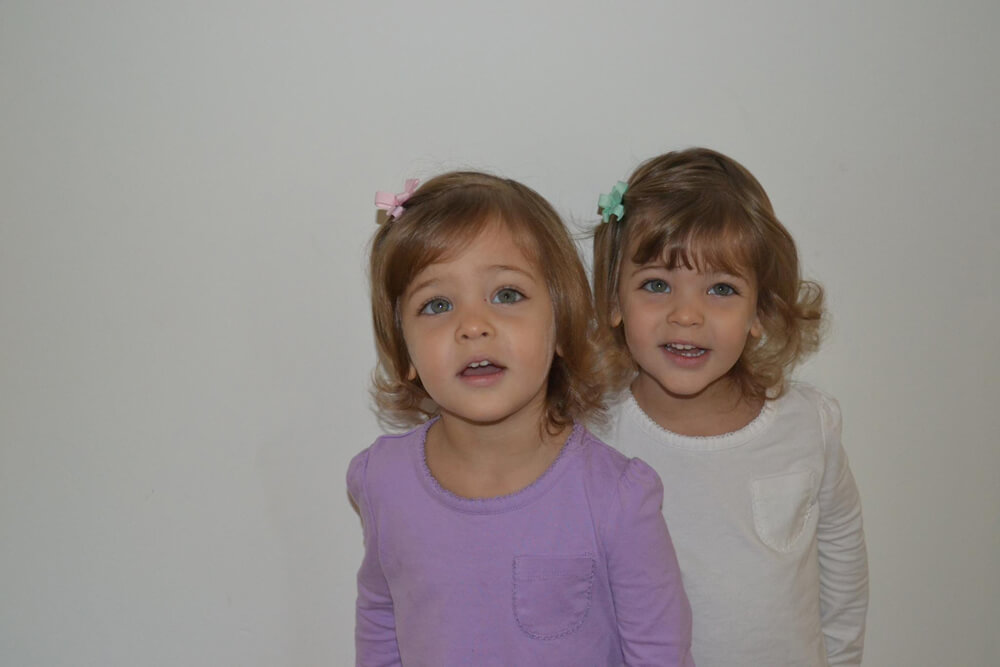 Modeling is not easy when you are the mother of 3 children
After deciding to take people's advice about entering the girls into the modeling world, Jaqi worked hard. At the age of six, Ava and Leah were signed with an agency based in Los Angeles, California. But, Jaqi also had a 2-year-old son to watch out for, and this was a huge endeavor. She explained, "It was hard enough to get out of the door most days so my attempt back then was short-lived and I decided it just wasn't the time." So, they only tried for three months to make it work.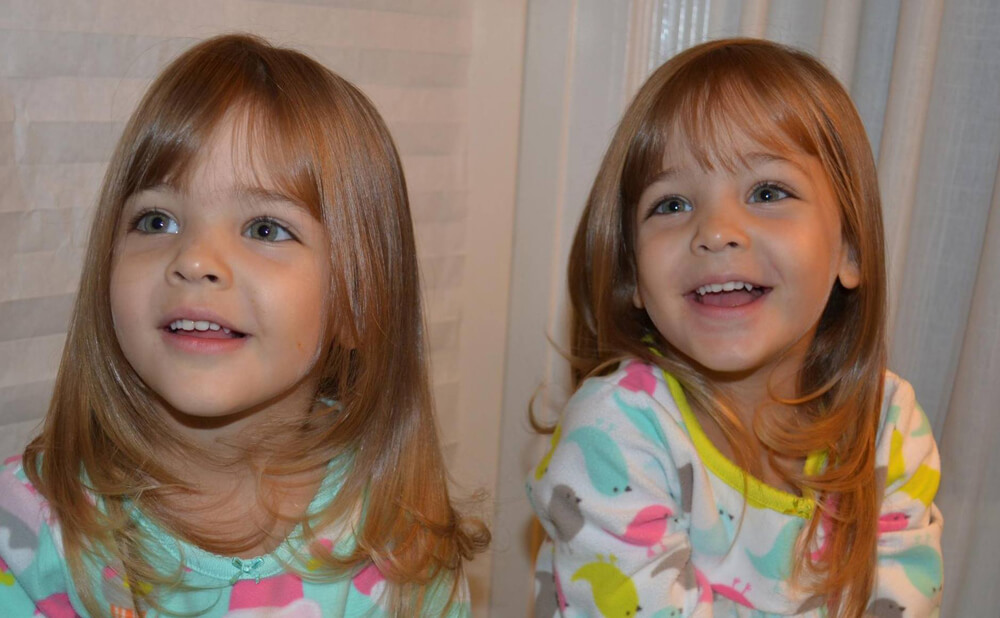 Trying to start a normal life after giving up on modeling
At the time, Jaqi decided that getting her kids into modeling was not the right choice for her family. The money and the idea of fame might be tempting, but these parents knew the girls would be better off being raised normally. She had no trouble removing her kids from the world of modeling. Luckily, as time passed by, things changed drastically. What do you think happened?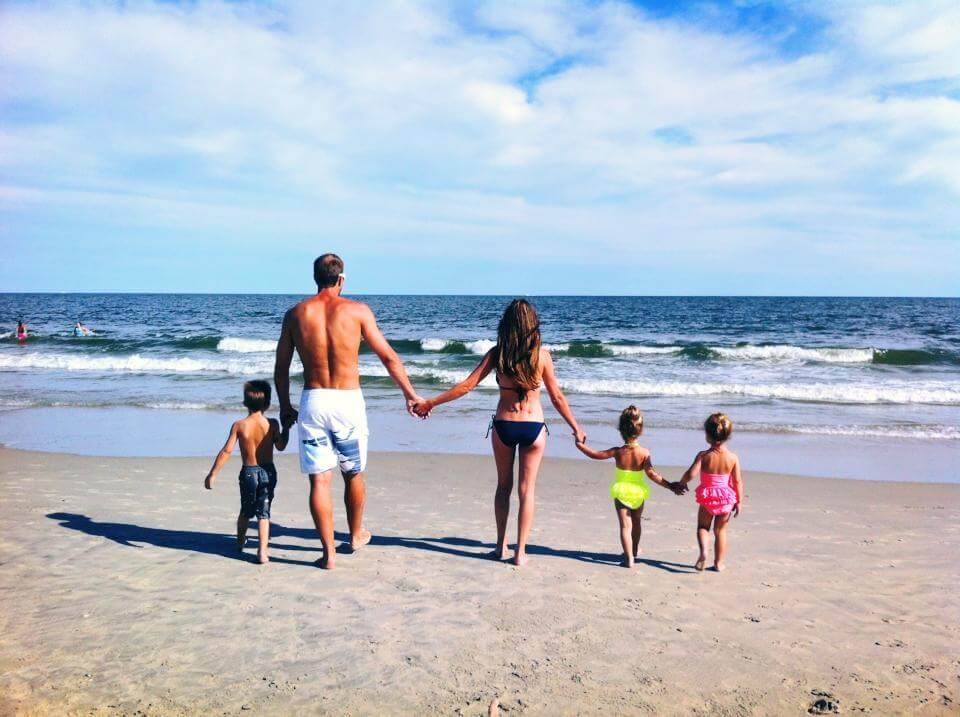 The girls wanted to follow a dream
Jaqi was busy trying to raise three children at the same to focus on modeling for two of them, but the twins had other ideas. Even though she had them removed from the modeling, Jaqi also wondered about her daughters' dreams. She wanted her kids to be happy, but they needed to follow their own desires instead of their parents' wishes. Therefore, Ava and Leah would get a choice.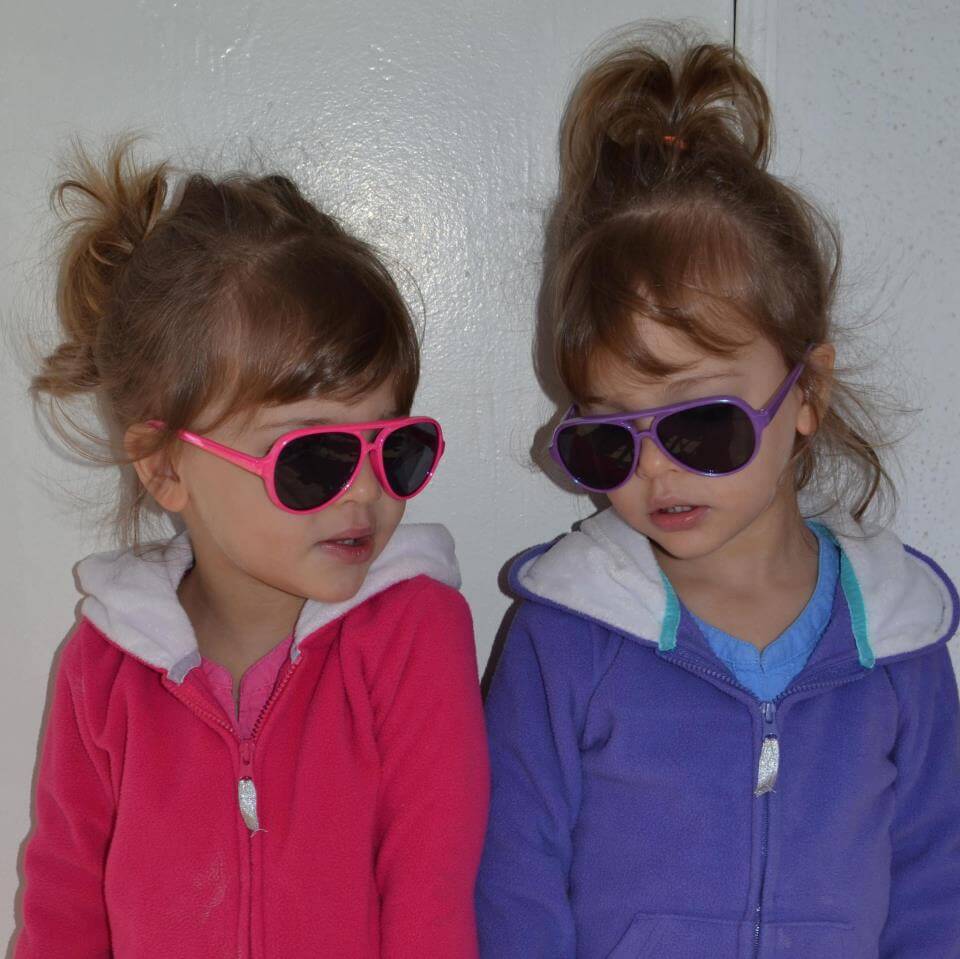 It was all about waiting for the right time
The problem with giving her children a choice was that the girls were just toddlers. Therefore, they really could not make decisions, much less articulate them. The only thing they understood was crying when they needed something. So, Jaqi and Kevin did not what the right decision was at the time. They debated hard on whether time was what they needed.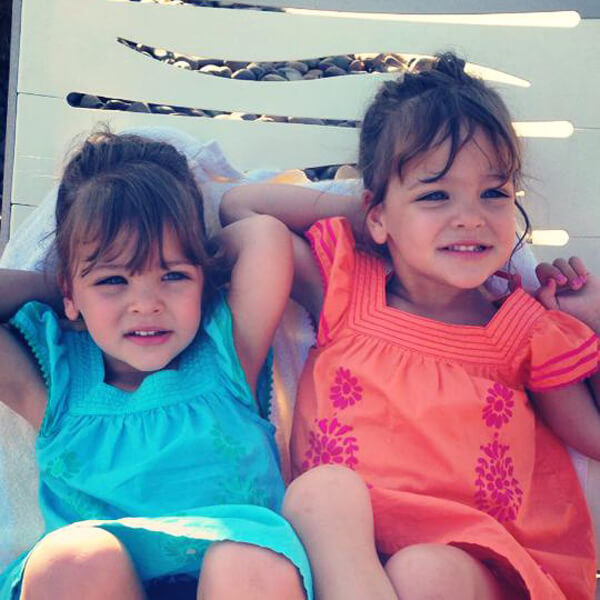 They grew older and time was the right choice
One important detail to know about Jaqi is that she looks for signs. Furthermore, seven is her lucky number, which makes sense because her twins were born on 7/7. Around the time of the girls' seventh birthday, which fell on July 7, 2017, Jaqi thought that something was going to change with their lives.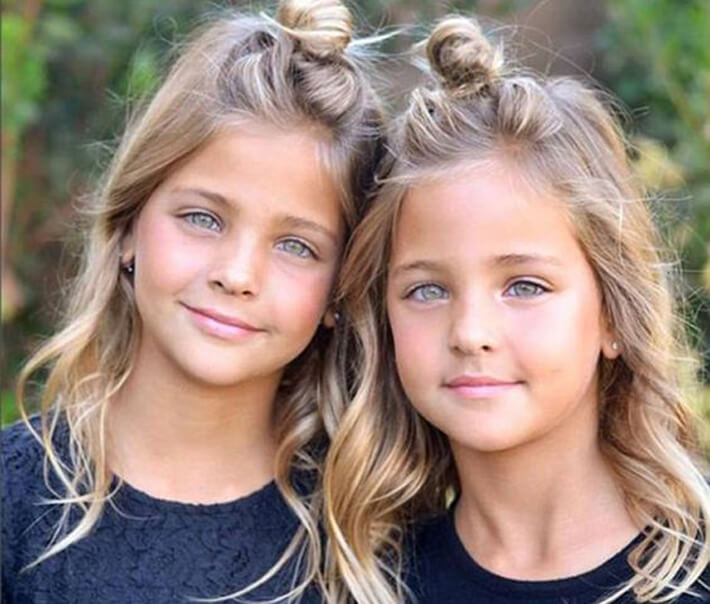 Presenting the girls with the idea of modeling
Ava and Leah were now seven years old; so, they were old enough to form personalities and make some decisions. They were already enrolled in activities at school such as dancing and swimming. On their birthday, Jaqi told them about modeling. "I presented my idea to the girls that, if they were up for it, in addition to their dance classes and swim team practices they had every week, they could give modeling a try," she said. What did Ava and Leah say?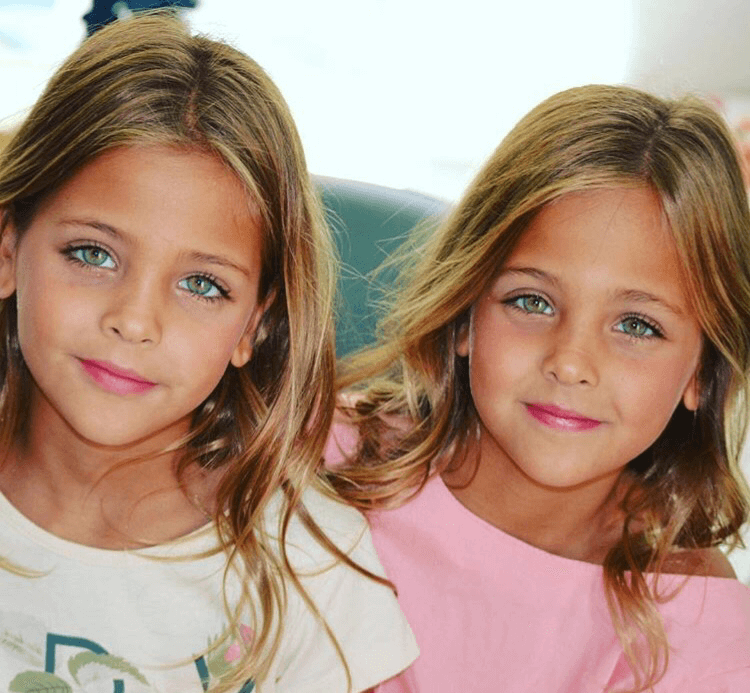 They were ready to face the world
The mother explained that the girls always had fun standing in front of others and performing. They would dance for their neighbors and their friends. Everybody could become part of their audience at any moment. Jaqi had no idea where they got this flair for attracting viewers, but she said, "I was not surprised at all when they started jumping up and down and couldn't wait to begin!" Ava and Leah loved the idea.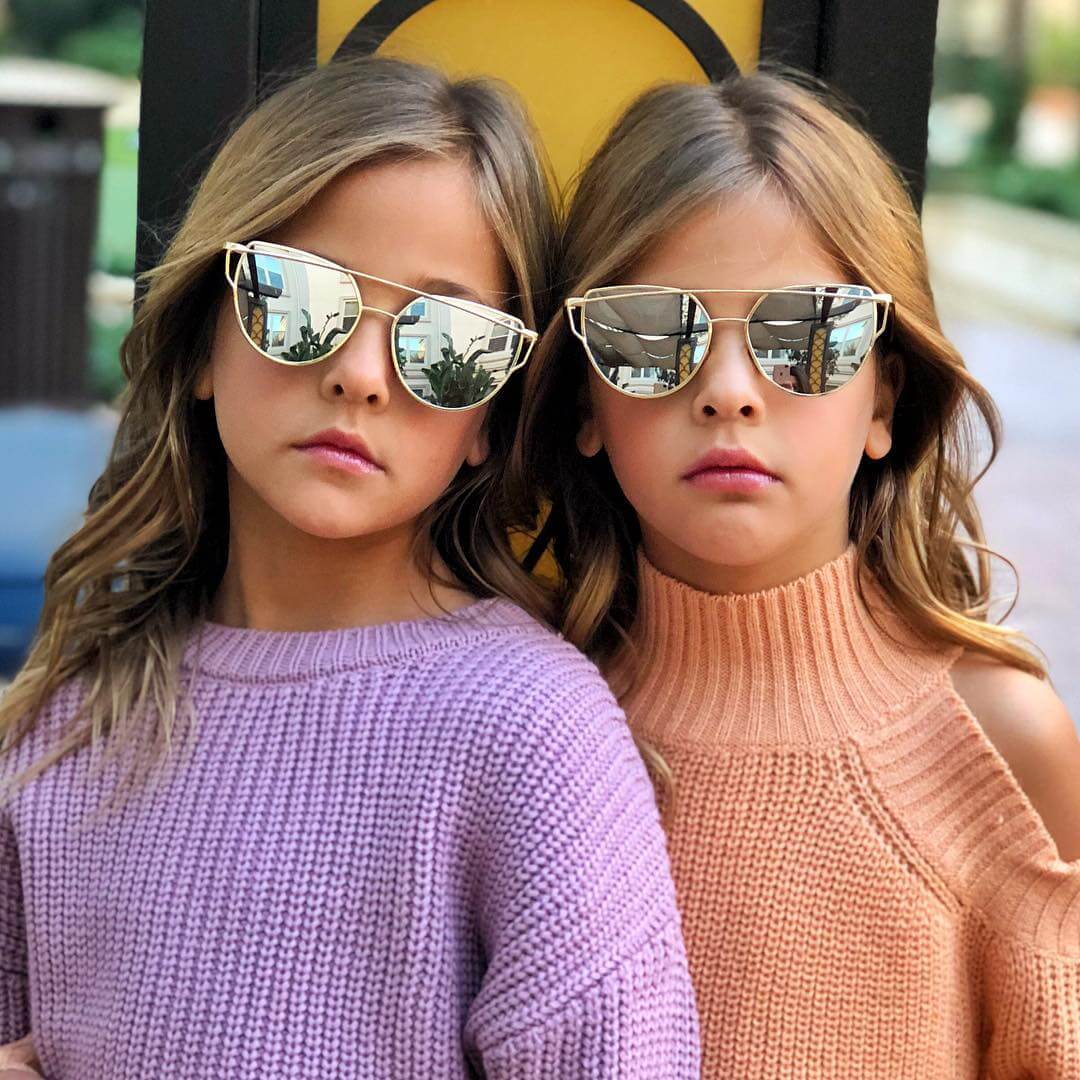 Their career takes off like a charm
Jaqi's girls were old enough to actually decide to start modeling, and they were excited. Therefore, things would be much easier with their cooperation. Meanwhile, their neighbor had recently launched a children's store, and they needed new models for their advertisements. It came as no surprise when the twins got the gig. "Plus, I needed some new photos if I was going to get them an agent so I figured this would be a great opportunity for all of us," Jaqi said.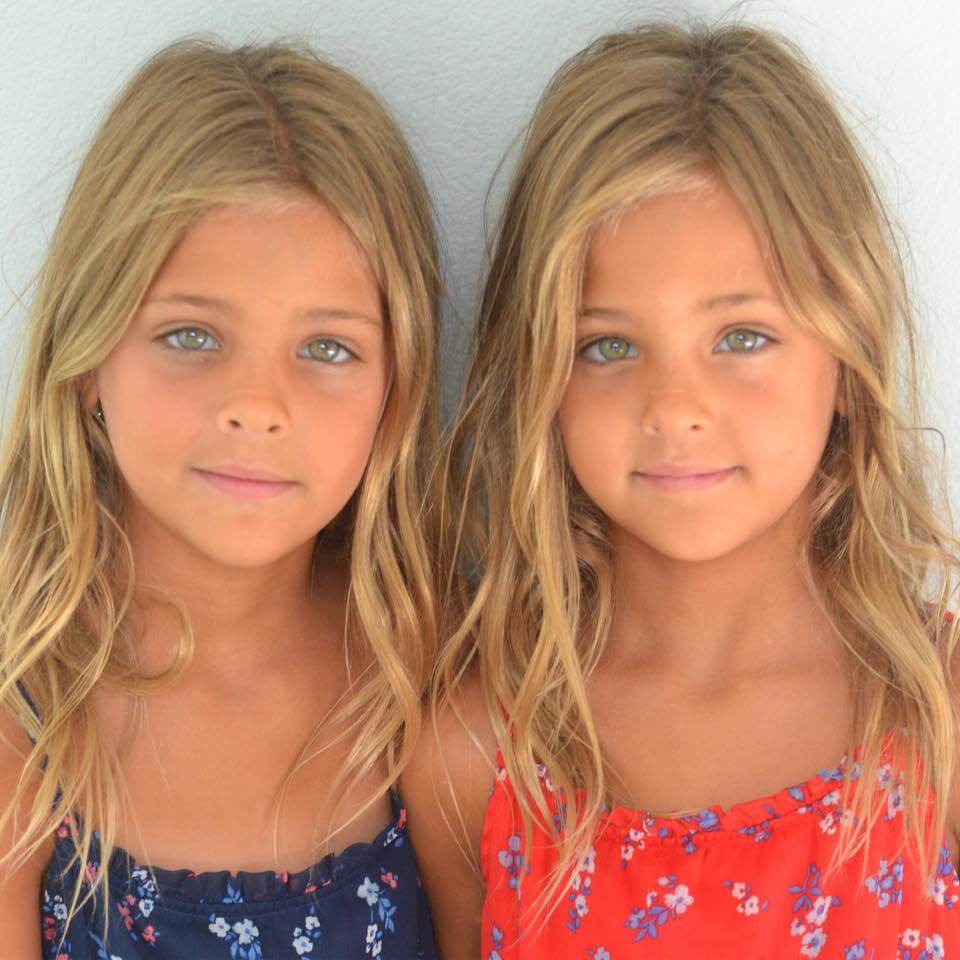 They took things slowly at first
Even though the girls were ready, they were still kids. Therefore, having them in makeup and wearing pretty clothes all the time could harm their growth. It could be horrible for their mental health as well. Fortunately, Jaqi decided to take things slowly with their career. She was the one photographing them at first. "I dug out my 10-year-old Nikon camera from a bin in the garage, put a few waves in the girl's hair, dabbed on a little blush, and out we went to take some pictures," she said.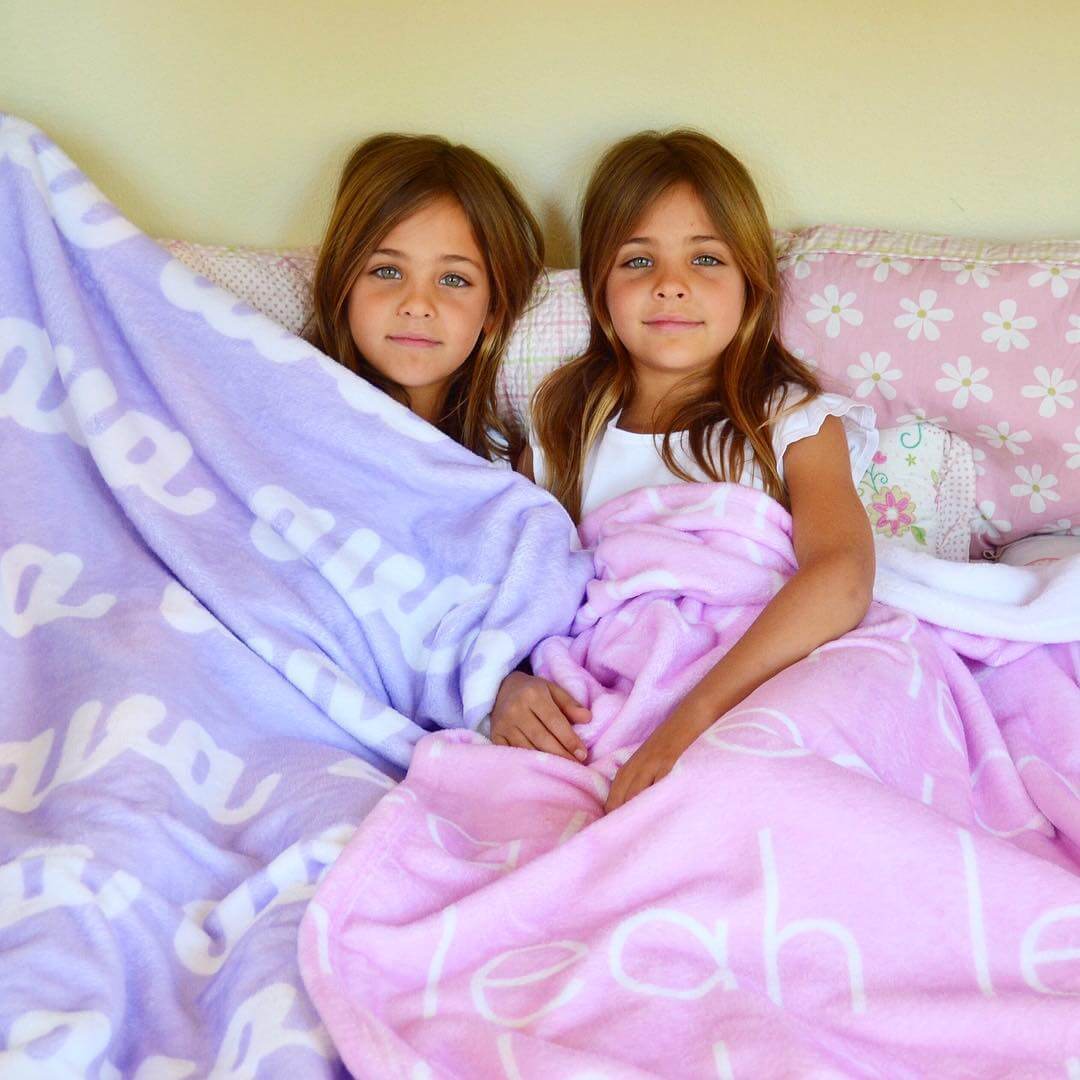 They needed to work on some minor issues
Ava and Leah are absolutely beautiful by most people's standards, but just like 'America's Next Top Model' has taught us, being pretty is not enough. Jaqi was their first photographer to understand that they didn't know what to do. She explained, "Ava would look at the camera while Leah would stare off into space... Leah would accidentally bump into Ava who of course thought it was on purpose and would shove her back." Luckily, she is their mother and has a lot of patience.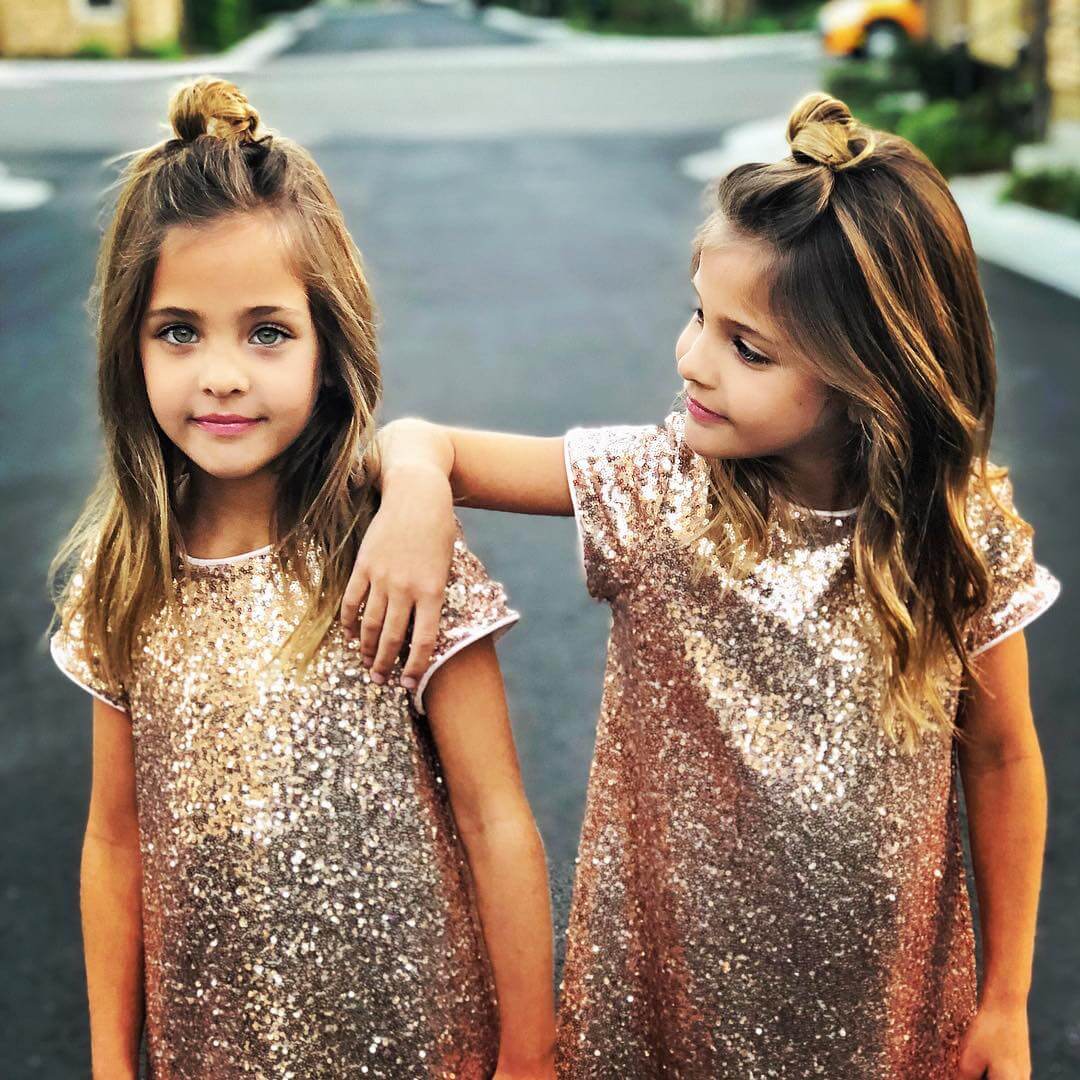 Getting in touch with an agency once again
When the entire family was prepared for the girls to start a modeling career, Jaqi searched for an agent. But, she worried that after quitting years ago, no one would want them. "I still had a handful of contacts, so I decided to start there. To my surprise, I heard back from almost every single one asking to set up a time to meet the girls," she said. They signed with two agencies, but there was something bad going on.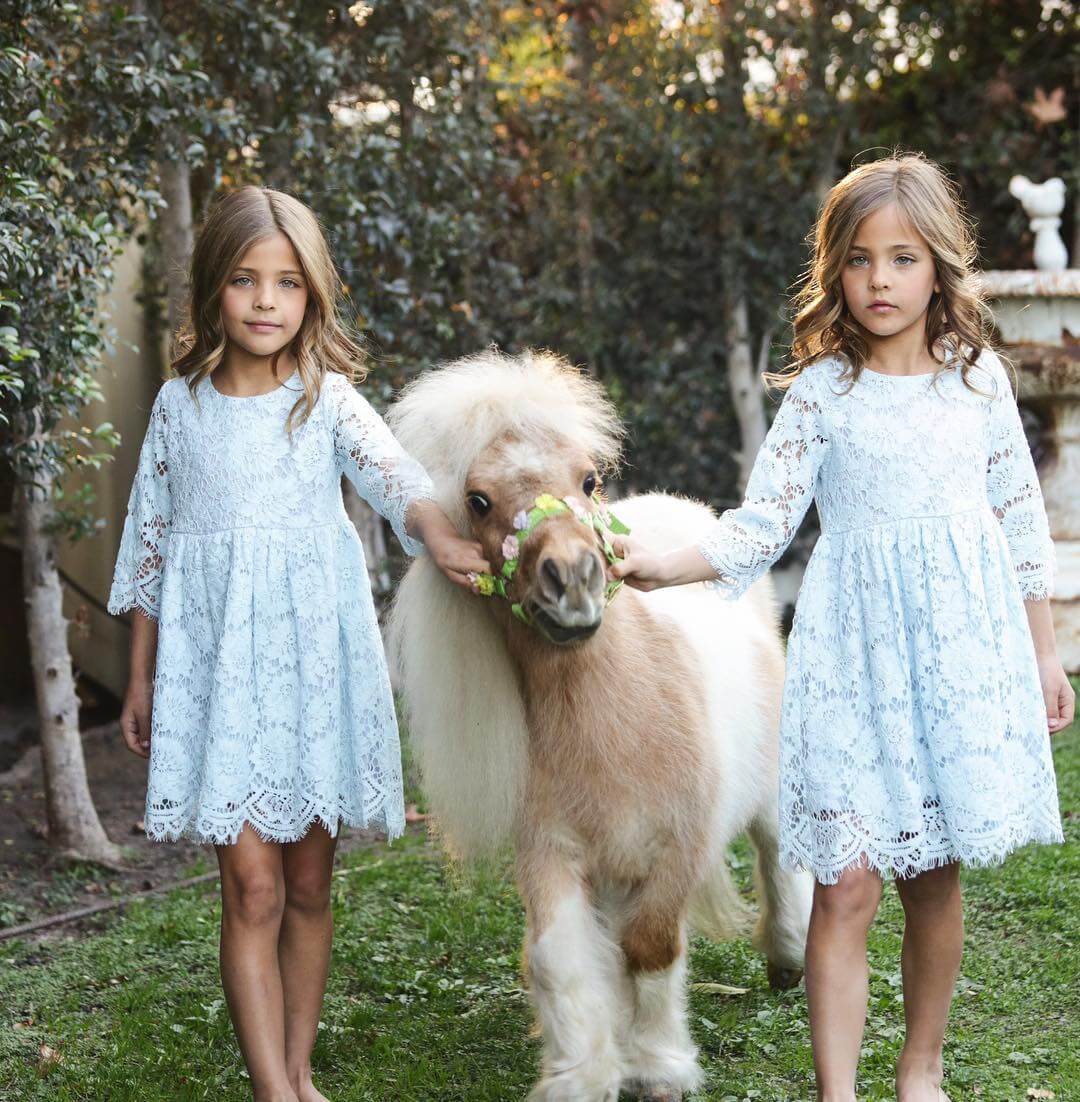 The trouble with two agencies
At first, Jaqi believed that having two agencies to work with her daughters was a great way to get more work and opportunities. Things were going great, but one day, one agency called her. The agent told the mom, "Hi, we wanted to let you know we were able to get the girls straight through to a callback for a Barbie Audition tomorrow." Unfortunately, the twins had recently been to the same audition on behalf of the other company. But, she told them the truth, and things got resolved quickly.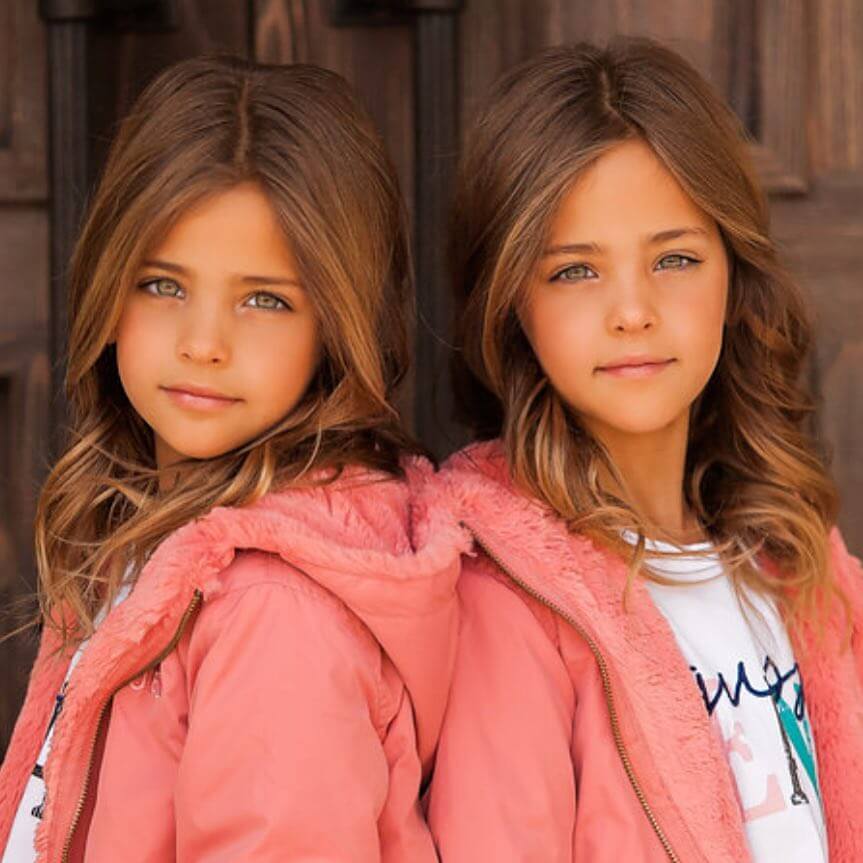 Becoming stars on social media is a great step
Jaqi decided to open an Instagram account for her daughters on July 2017, calling it "@clementstwins". However, she never expected to get 300,000. Jaqi had no idea if that was a good thing. Luckily, the account was a great way to build a portfolio for the girls at the agencies, and gaining followers is always a plus. It was bigger than Jaqi or the twins could ever hope for and more.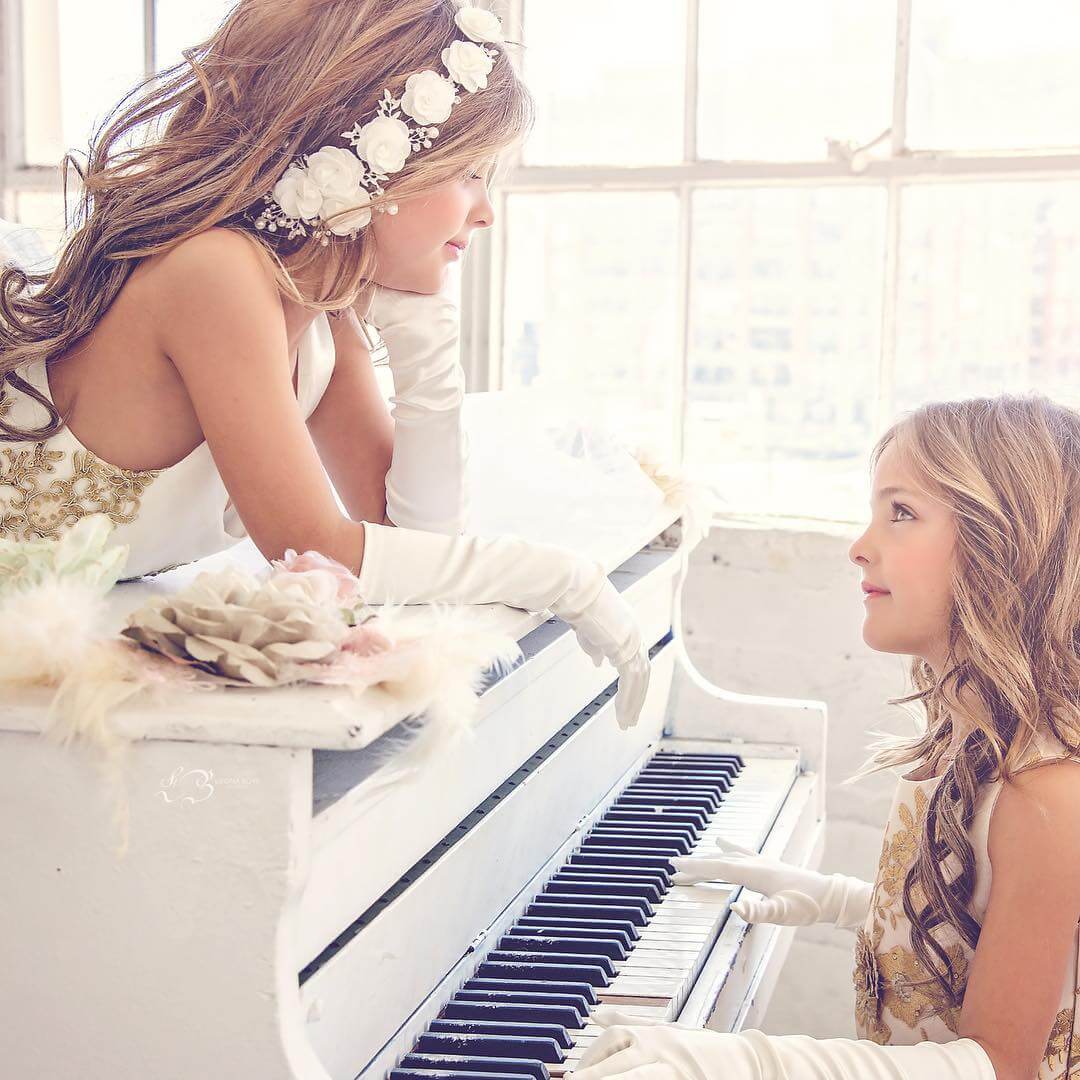 It took some time to get the hang of Instagram
Beauty is a great way to earn success on social media, but that was only one reason why the twins were so popular. Jaqi also used some tactics to help get more followers, and she revealed some interesting details. "Now, a little over five months later, the girls have over 380,000 followers," she disclosed. "One thing I know for sure if it's ALL about the pictures... so don't settle for an average photographer because you want to save a few dollars." It's no surprise that quality is everything.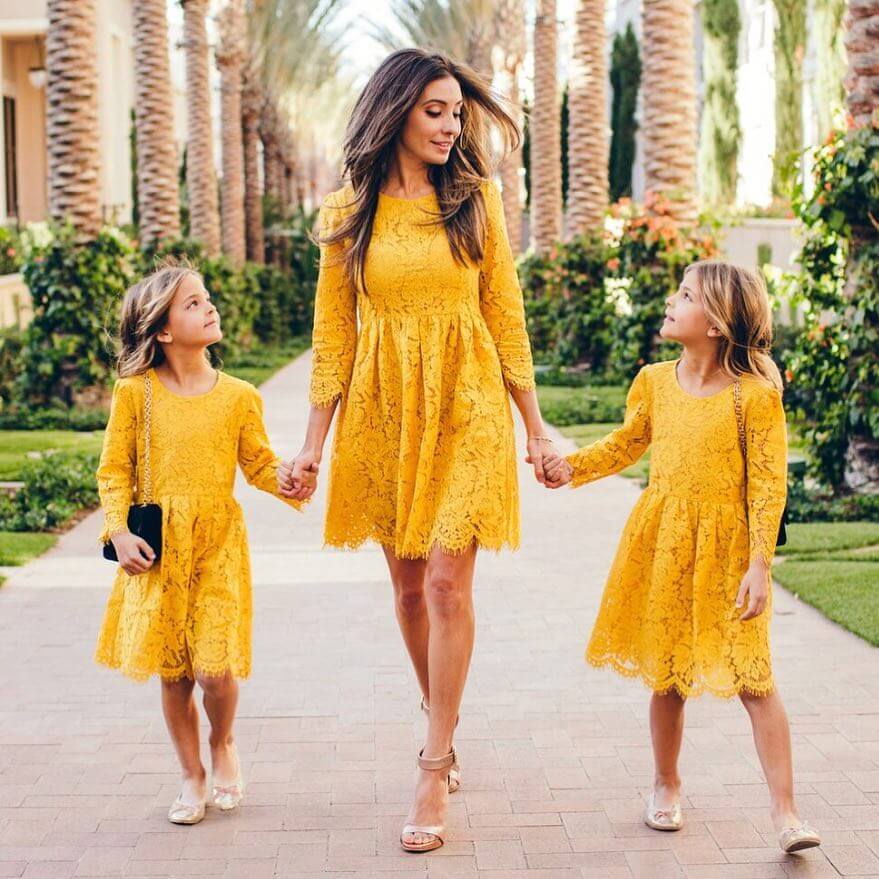 2017 was their best year
Of course, they decided to enter modeling on their seventh birthday that July, but the whole year was great for them. Jaqi knew that there was something about the date that would bring fortune. "Aside from the fact that I'm a huge believer in signs and have been told by almost everyone that 7 is a lucky number, I just had a feeling that this year was going to be a fun and exciting year for them," Jaqi said. Mothers know best.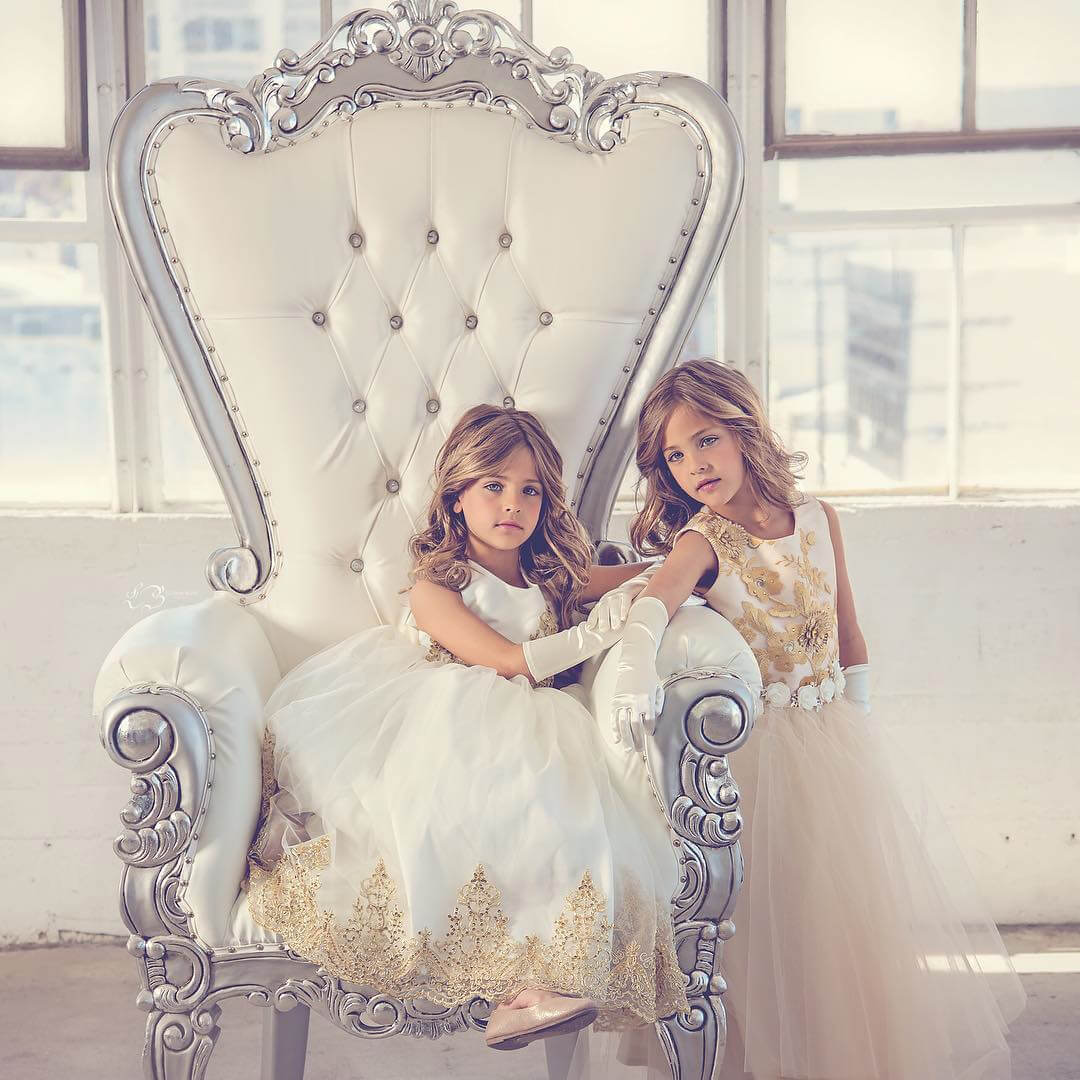 Keeping things in the family is important
While the twins were becoming successful, their older brother Chase also revealed his talents for the industry. Therefore, the same agencies also took on Chase, but he has something else too. Their older brother is also an actor, who has booked a couple of commercials. It makes sense because he is just as pretty as his sisters.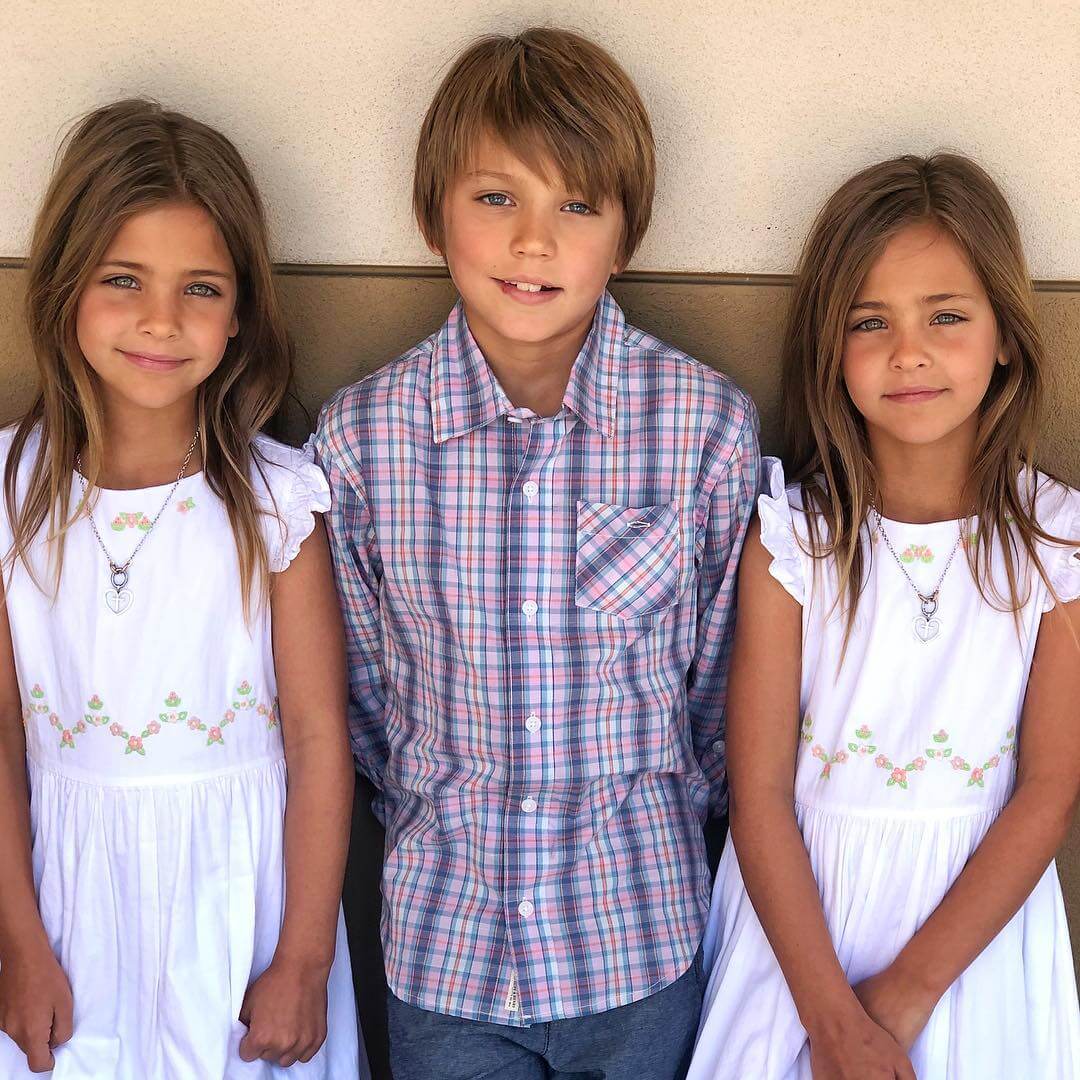 They got jobs almost everywhere they tried
The girls took to modeling wonderfully, as if they were born for it. When they decided to try a career in this world, they got six offers in just a week. This might seem tiring for a lot of girls, but it seemed like they wanted more every day, and they loved it.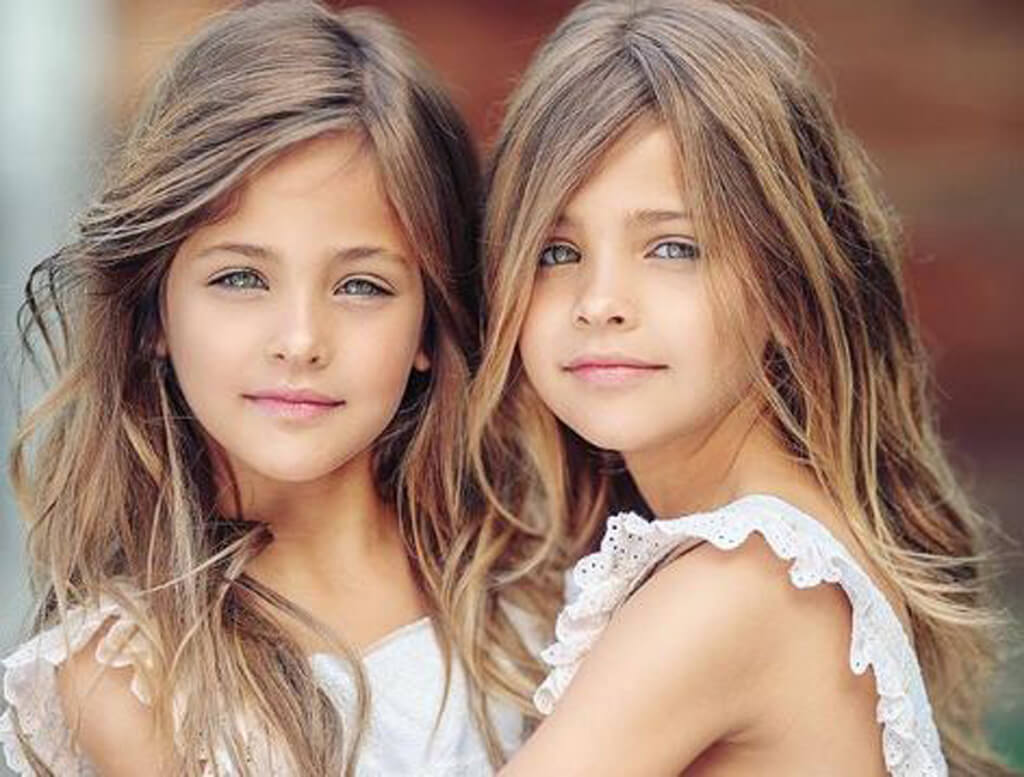 Explaining that not everything is good
The world of entertainment is tricky. It looks great from the outside, but Jaqi was new to everything. She had no idea what she was getting into with her children. Luckily, she learned fast about the business as well as the pros and cons. Jaqi took to her blog, where she wrote about "the good, the bad, and the ugly" of modeling. One of the most important things about it "is before trusting someone to guide you, make sure you know who you are getting involved with."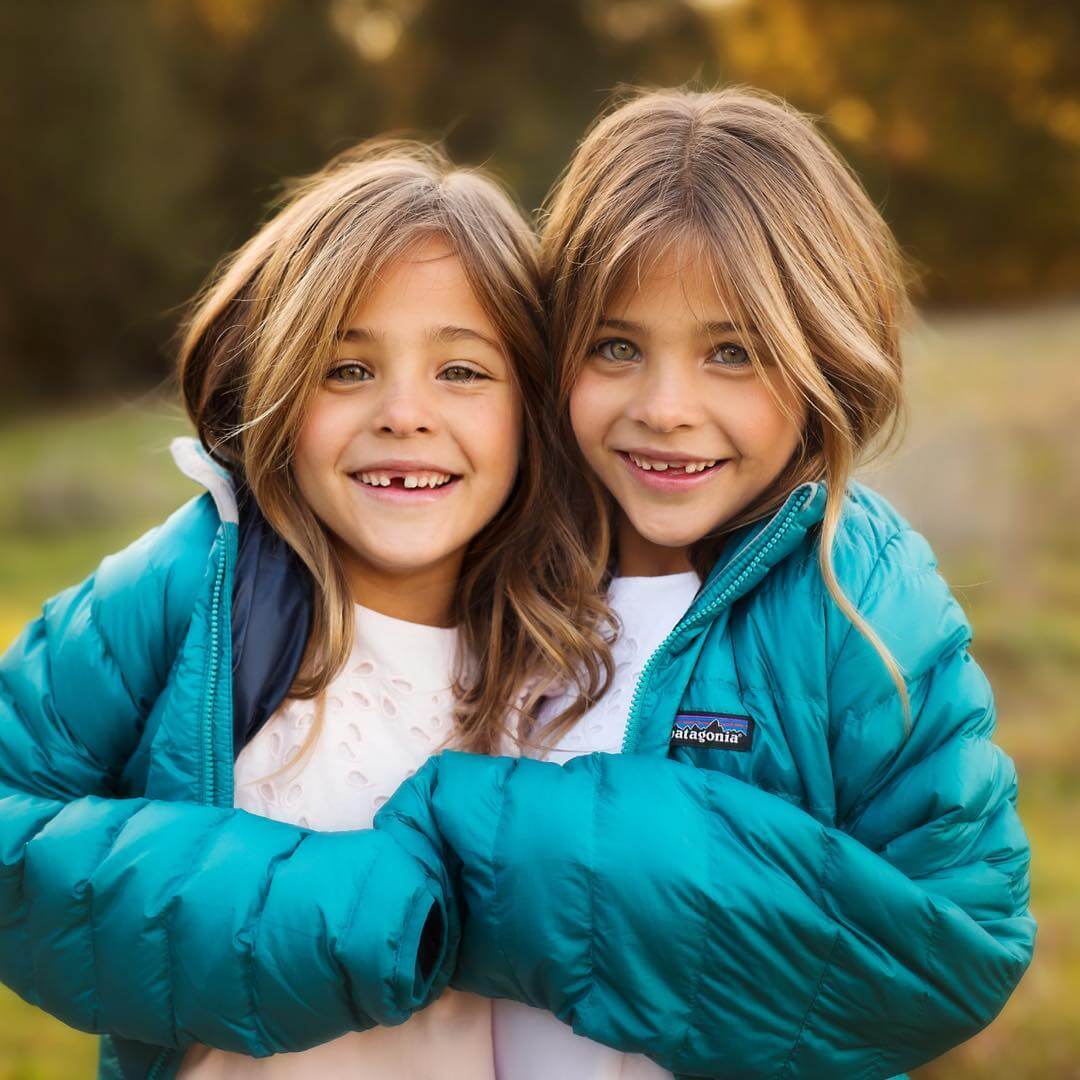 Facing a major challenge in their city
One unfortunate situation Jaqi had no idea would cause them so many headaches was traffic in Los Angeles. They had to travel to downtown Los Angeles several times a week, and that could mean being on the road for five or six hours those days. Although it was hard, it was part of the business, and everyone quickly learned how to handle it.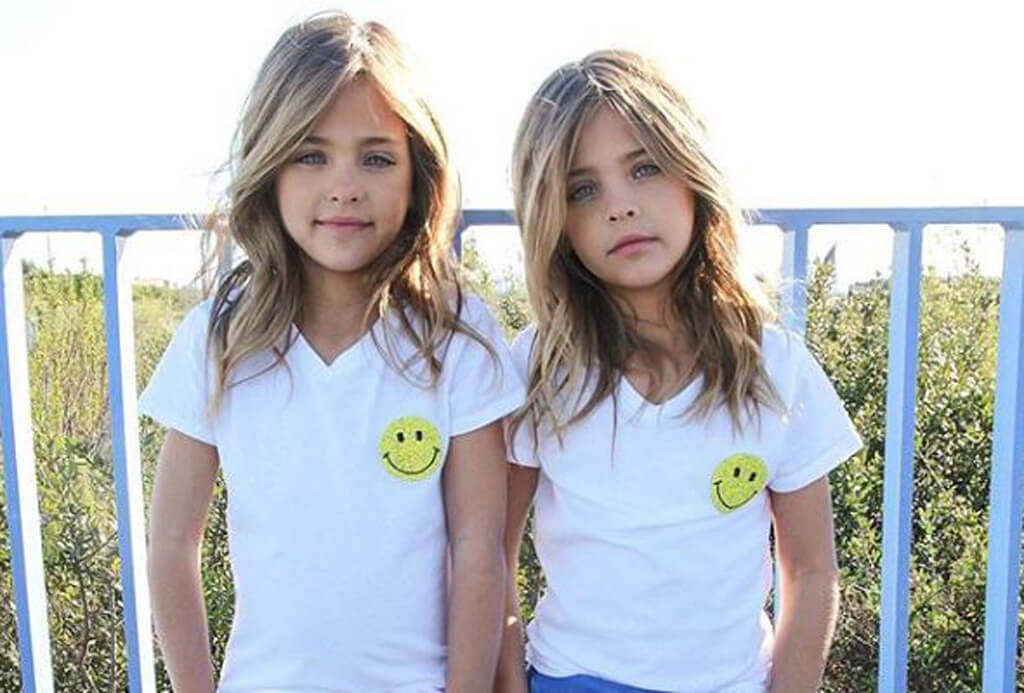 They had to find the right people and trust their instincts
Being new to the industry can be horrible because you do not know who to trust. Jaqi needed how to spot great advice from good people. Her secret was asking herself some things before trusting. She follows her gut in every situation and analyzes if there is anything that looks weird. Research is also an important factor that will benefit later on. You have to be safe when it comes to children.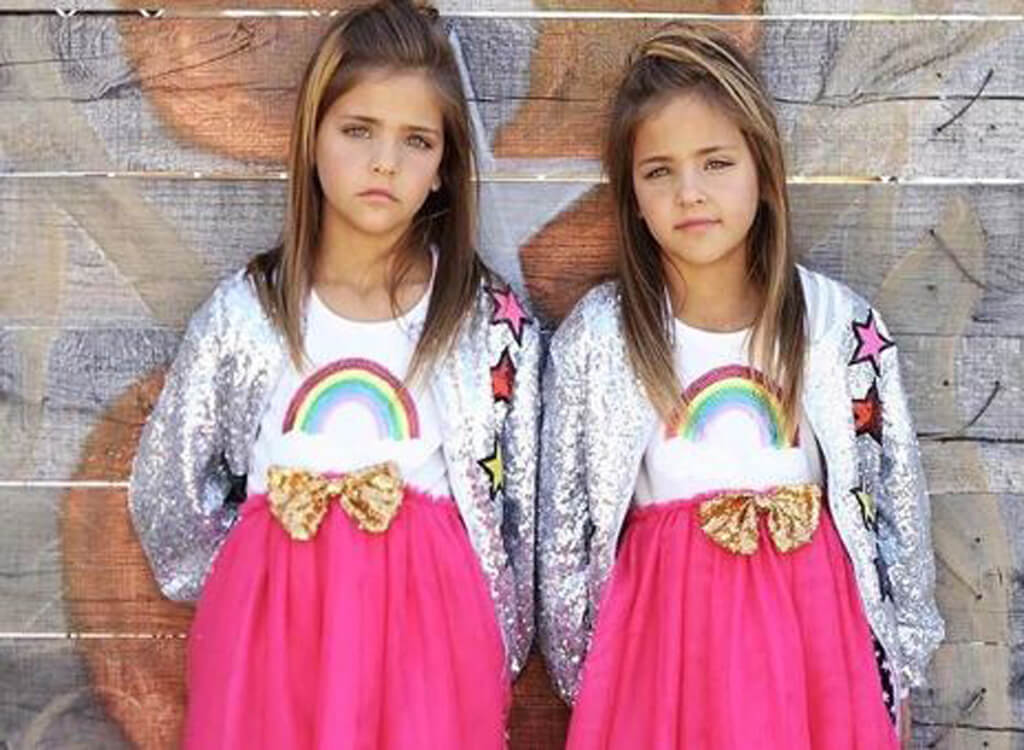 The good comes with the bad
Jaqi has also talked about one of the bad sides of the industry: negative feedback. Anyone with an Instagram account can attest that some people can be mean. Although she knew that ignoring those comments was best, it was never an easy task. Any mother would be protective of their children. But before trying to fight back, she has to think about the saying: "If you don't have anything nice to say don't say anything at all."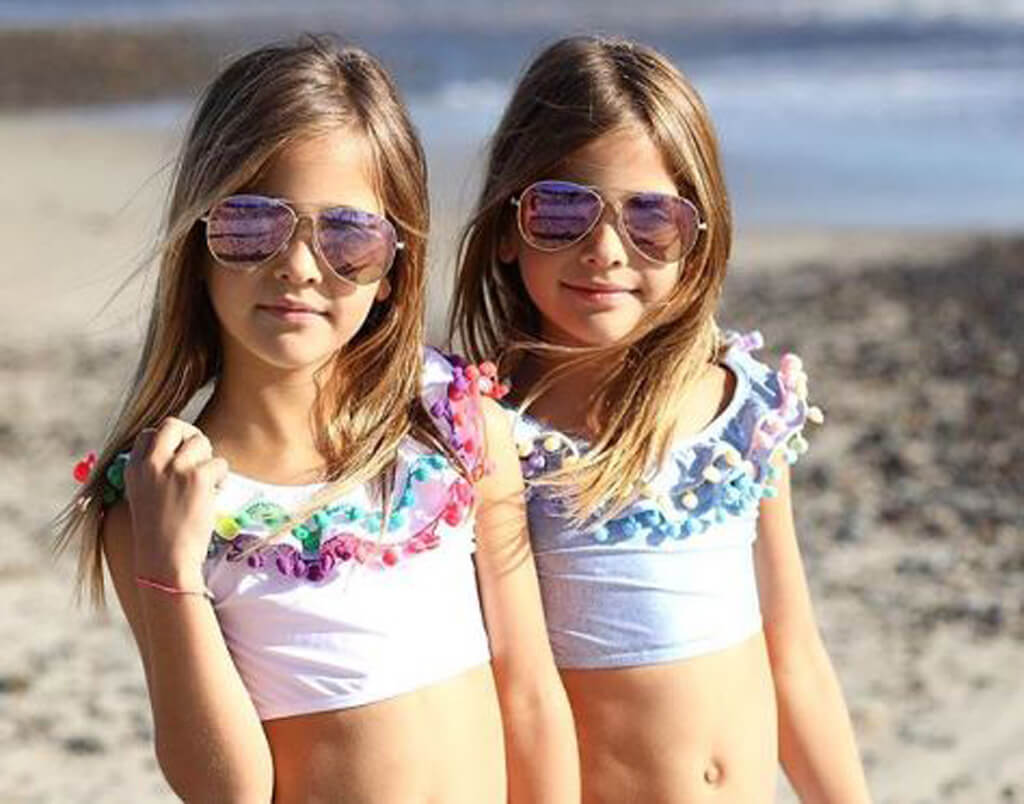 One bad comment was particularly repetitive
One reply that the girls would often get is that they "look sad" all the time. Some people implied that their expression means that they do not want to model. They think Jaqi is making them. Jaqi and Kevin have sometimes responded that the photoshoot required them to have serious looks on their faces. After all, you don't see smiling models all the time in magazines. She also said that if you ever met the girls, you would know that they are not sad at all.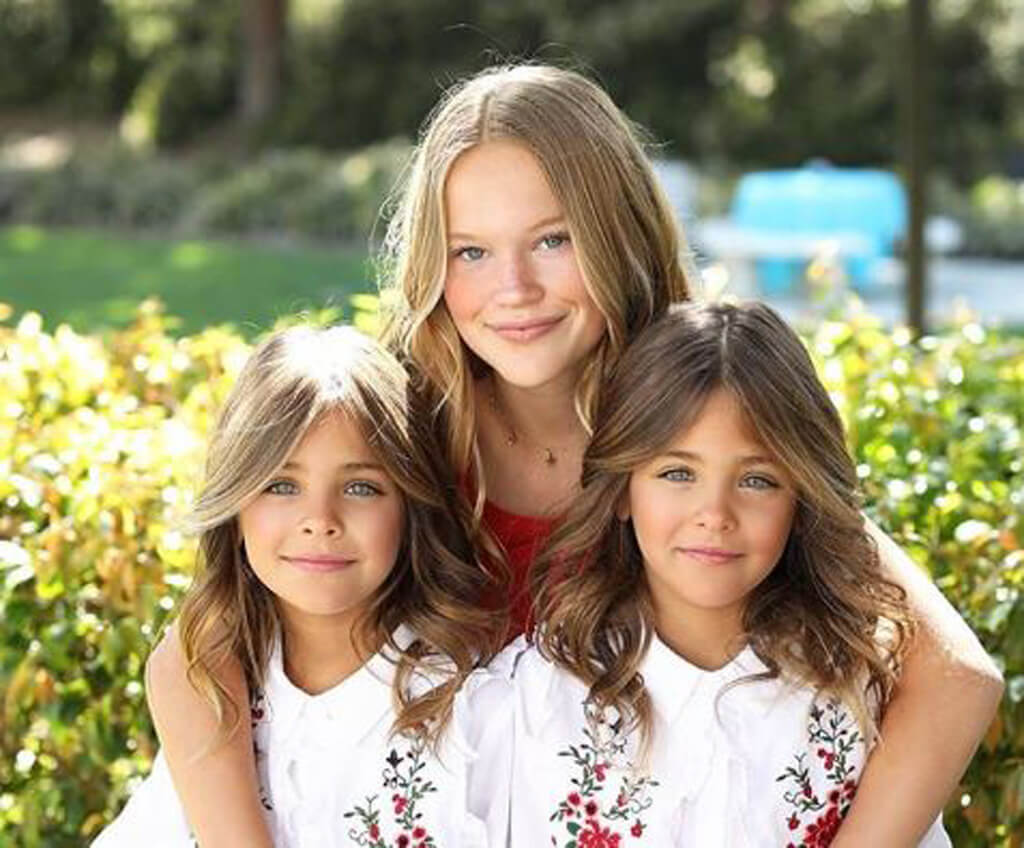 What to do about makeup?
One big question that people always ask Jaqi is whether the girls are wearing makeup. There are people on the internet that love to "mommy-shame" others. Some think that children should not use makeup at all. But, Jaqi simply said, "ln most every job the girl's book through their agency, or any professional photoshoot they attend, there is a hired hair and makeup artist on set. Why!? Because that's how the industry works."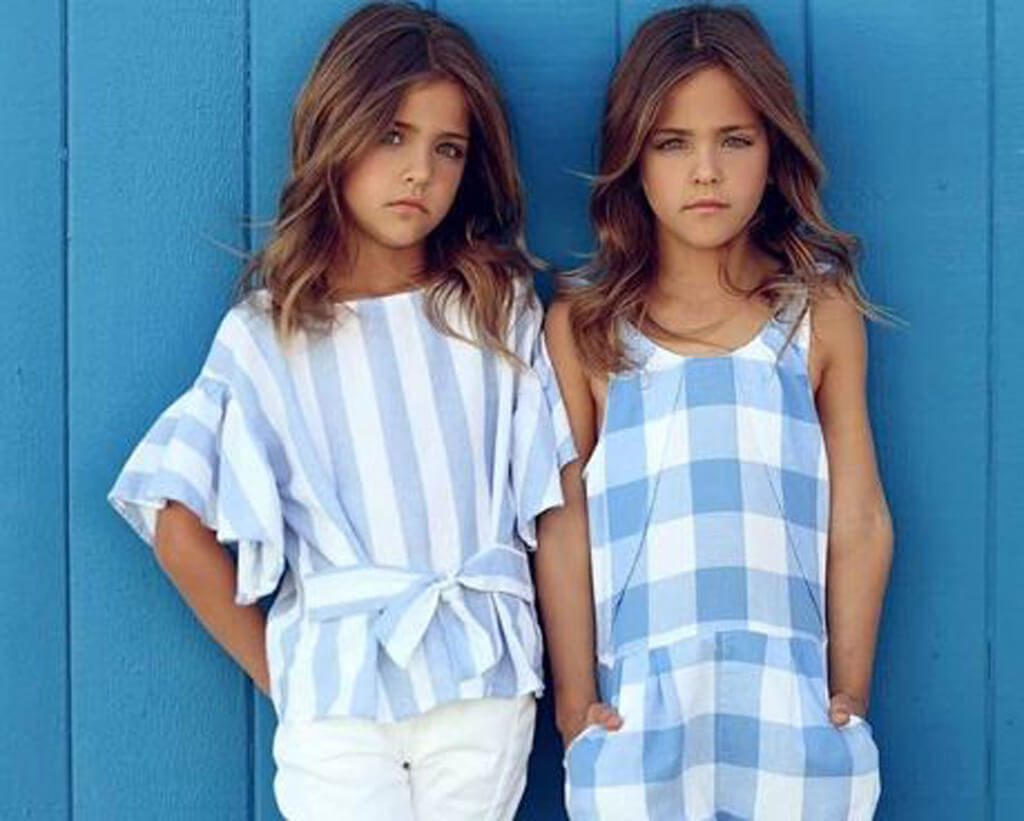 Jaqi's big issue with some comments
There some mothers out there that love to tell others how to raise their children, and there is one comment that Jaqi simply cannot stand. "Let them be kids" is something that many online users have written before on their Instagram. Her problem with this comment is that the twins have not been forced to do modeling. They love doing it and part of that world involves makeup. Also, little girls start using makeup at very young, even if it's just for playtime.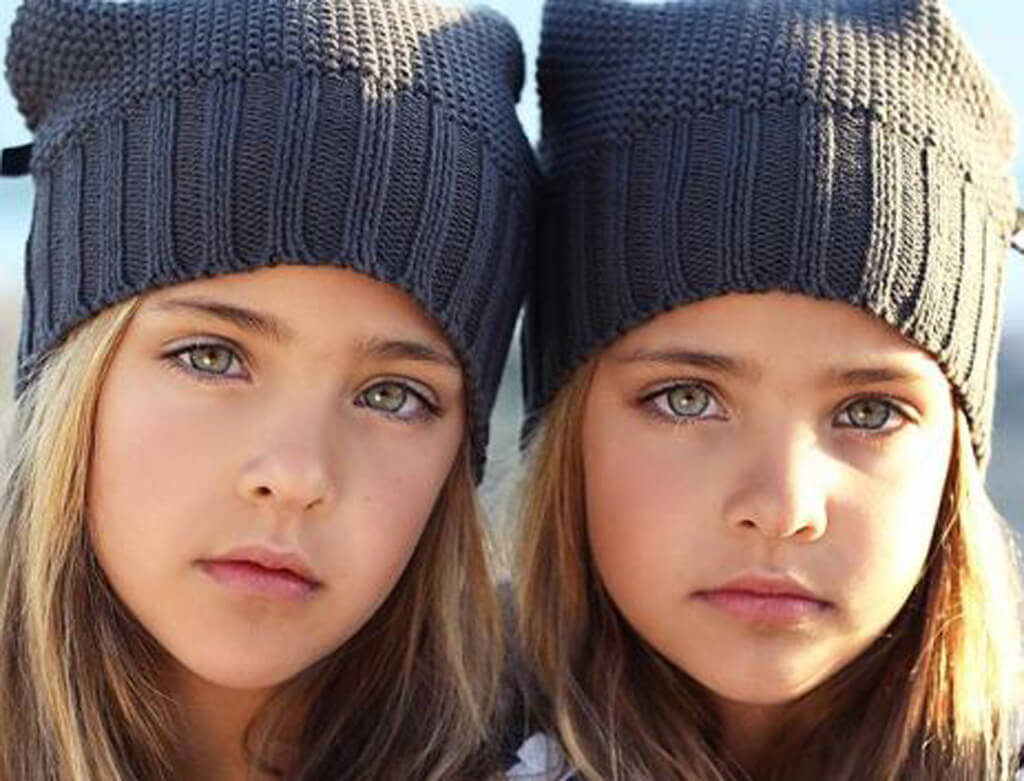 Modeling is not all they do with their time
Aside from working as models, which does take a bunch of their time, these girls are still being raised like normal children during their downtime. They play around during photoshoots, they listen to music, and sometimes, they squabble like other kids. However, one of the most important things they do is dance, and they loved performing for the camera before their modeling career. They are naturals!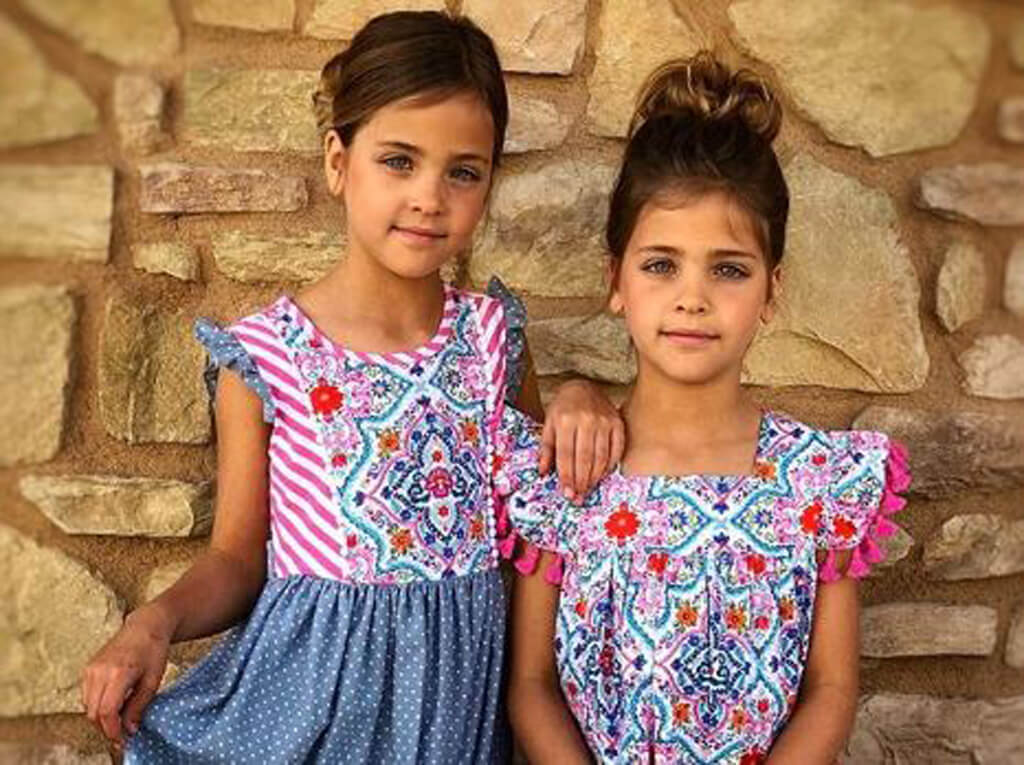 The good side of being models
Modeling is exhausting because it's a real job that involves traveling and long car drives, but it also has a secret benefit for the Clements. They have managed to pull even closer together. Their trips are great experiences, especially because they at always together. Also, meeting new people and gaining new knowledge can be enlightening for everyone in the family.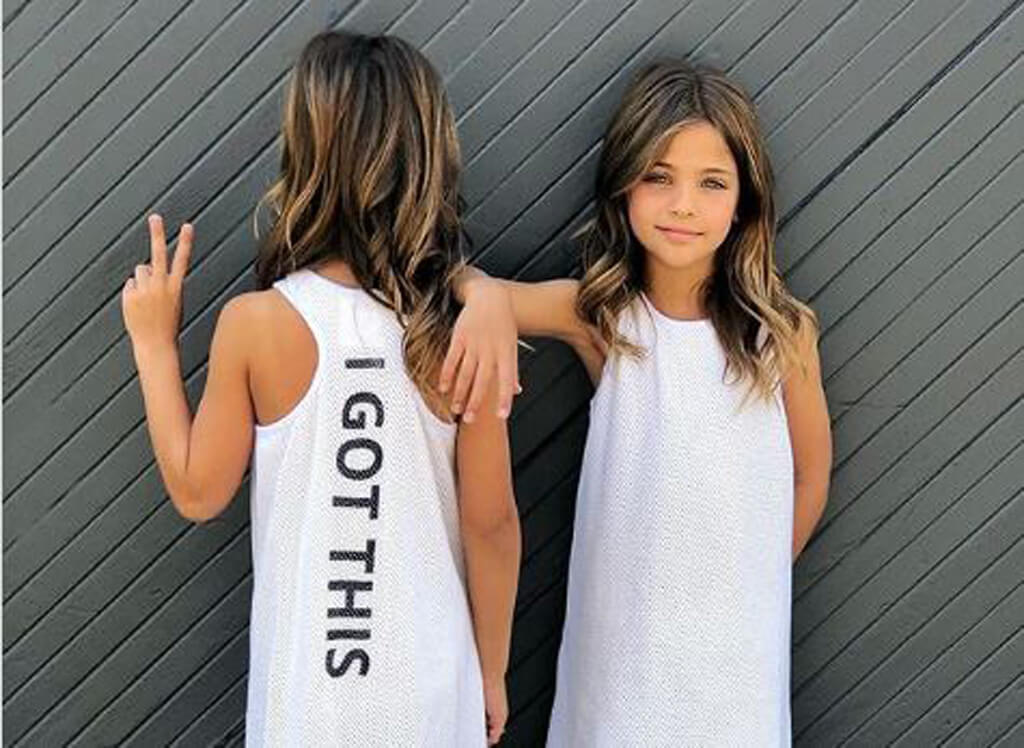 The other benefits of their career
Aside from becoming a tighter unit and having their kids gain new friends, there are other good things about entering modeling. They are sent freebies all the time. They get products and clothes to test for many companies, which they use for photoshoots. When they post it on social media, they tag the companies and that helps them promote the items.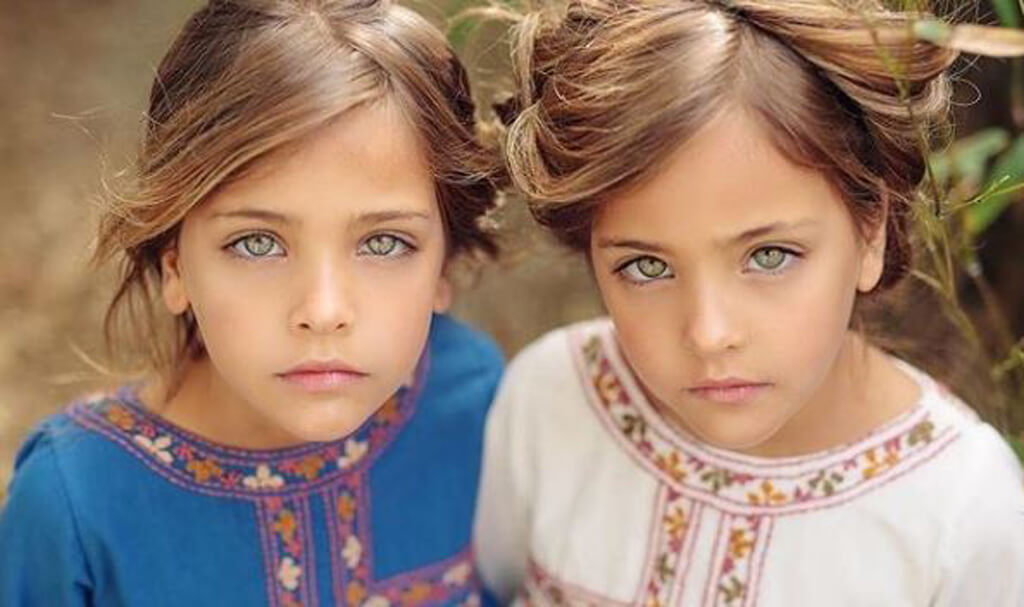 Reaching Instagram stardom is important
It is not easy to become an Instagram star, and gaining 300,000 followers in a short time can be tricky, but Jaqi knows what she is doing now. She has managed to make their social media reach a lot of people with great pictures, even though Jaqi knew nothing about social media fame before starting. Now, she is almost an expert.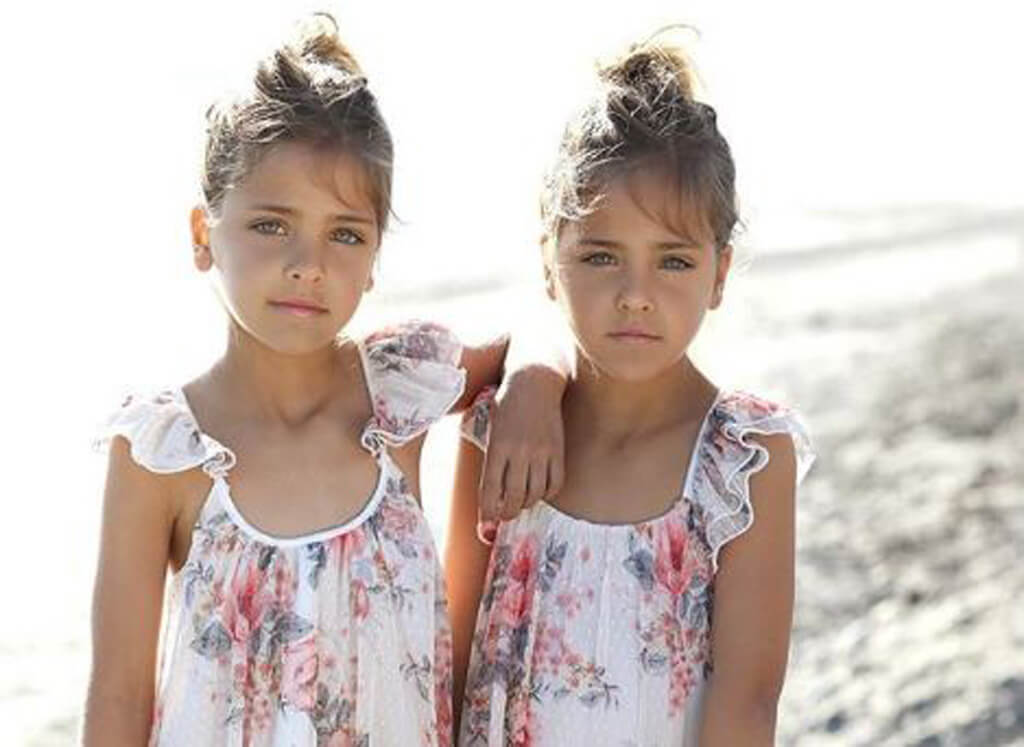 The secrets of social media by Jaqi
One important aspect of maintaining popularity online is to make sure that people never get bored with your Instagram. Therefore, you have to plan when you are going to post. You cannot upload stuff all the time, but just frequent enough that people won't forget about you. Overposting often leads to unfollows because people do not like to see one thing on their timeline.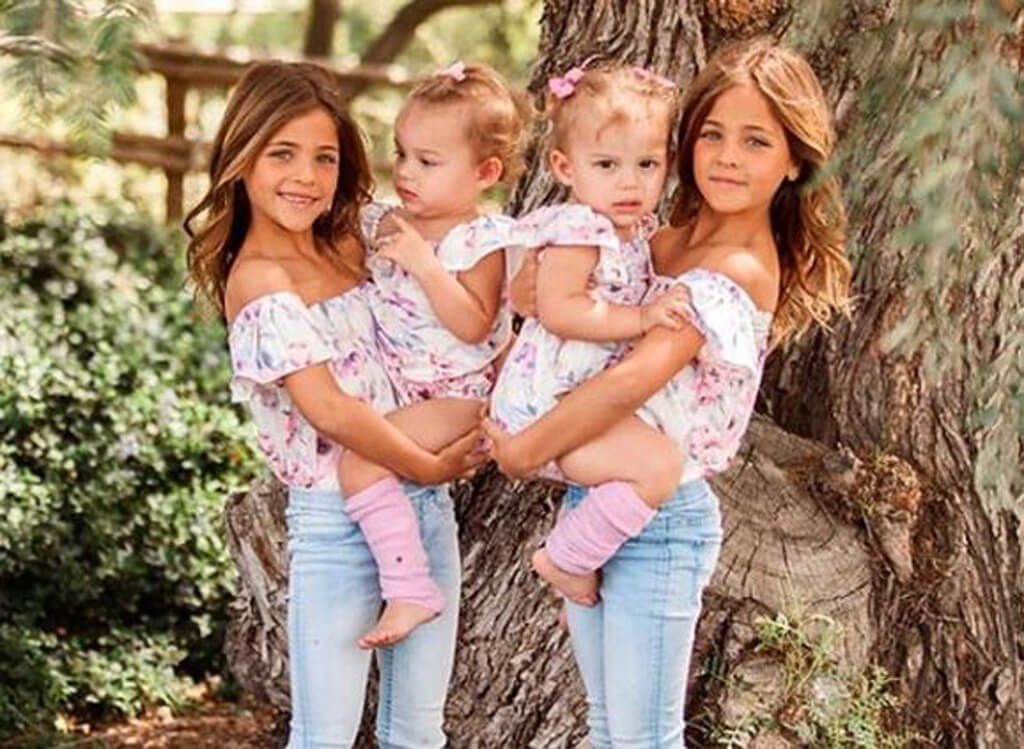 The use of hashtags is imperative
Another crucial part of Instagram, especially for these girls and their family, is using hashtags. Jaqi has found how to use them to her advantage to make sure that Ava and Leah have a lot of exposure. But, she also avoids overdoing it. Jaqi uses similar hashtags to other models of the twins' age, who also have Instagram accounts.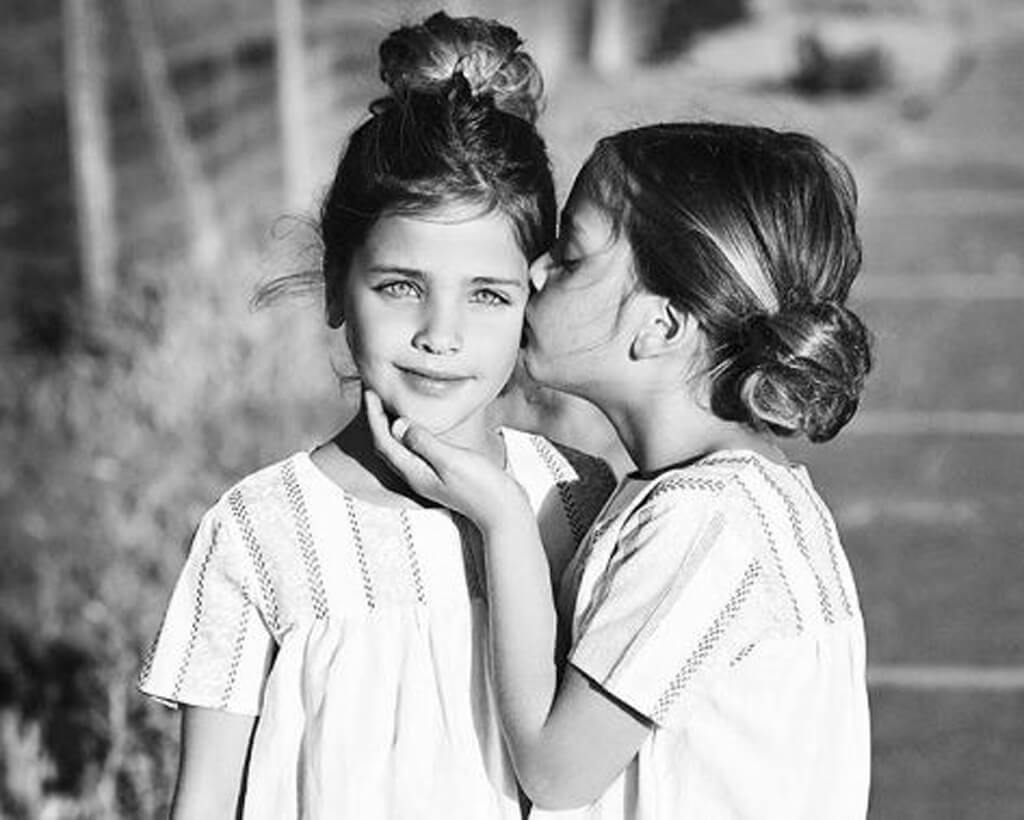 Tagging people can also lead to more views
Aside from using hashtags, tagging people also leads to great results in the end with each post. You can make sure that all your collaborators – such as makeup artists, photographers, clothes designers, and more – that you care. Furthermore, if other people are searching for those professional, Ava and Leah's account will pop up on their feed as well. Jaqi uses tags on the pictures and on the comment section to cover all the bases.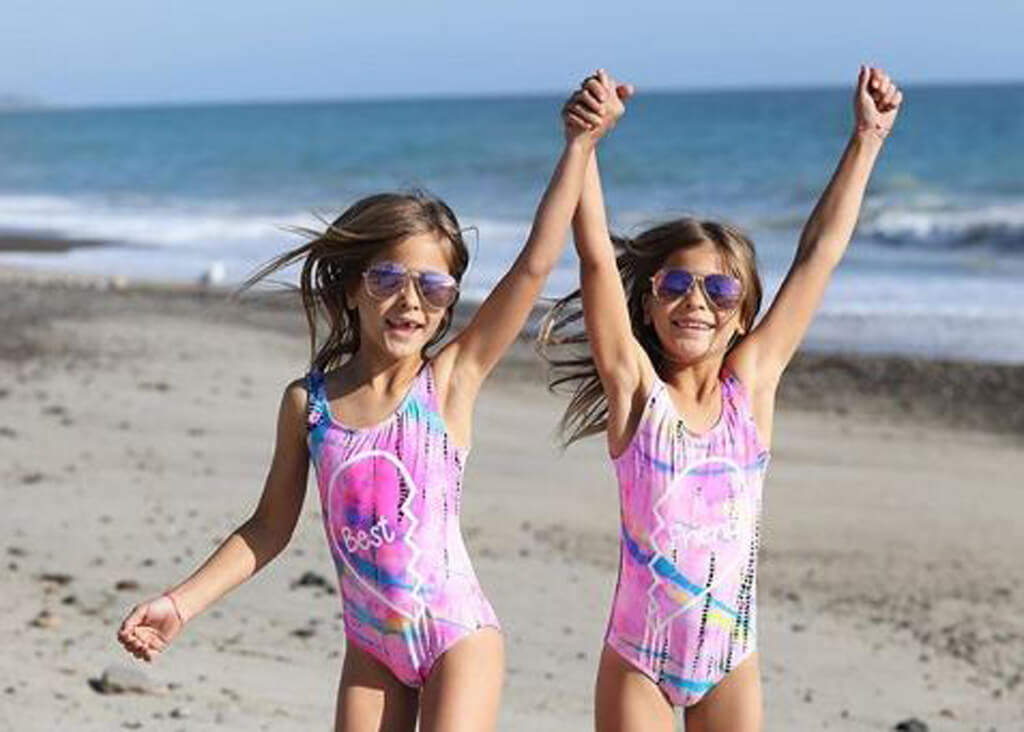 Knowing who the right people are
Following the right people on Instagram is also a way of networking in this new modern era where social media is so important. Therefore, Jaqi had to learn that hashtags and tags are not everything. She started following other kid models, professionals in the industry, and such accounts. After their account grew enough, Jaqi went back followed only the right people that would be relevant to her twins' career.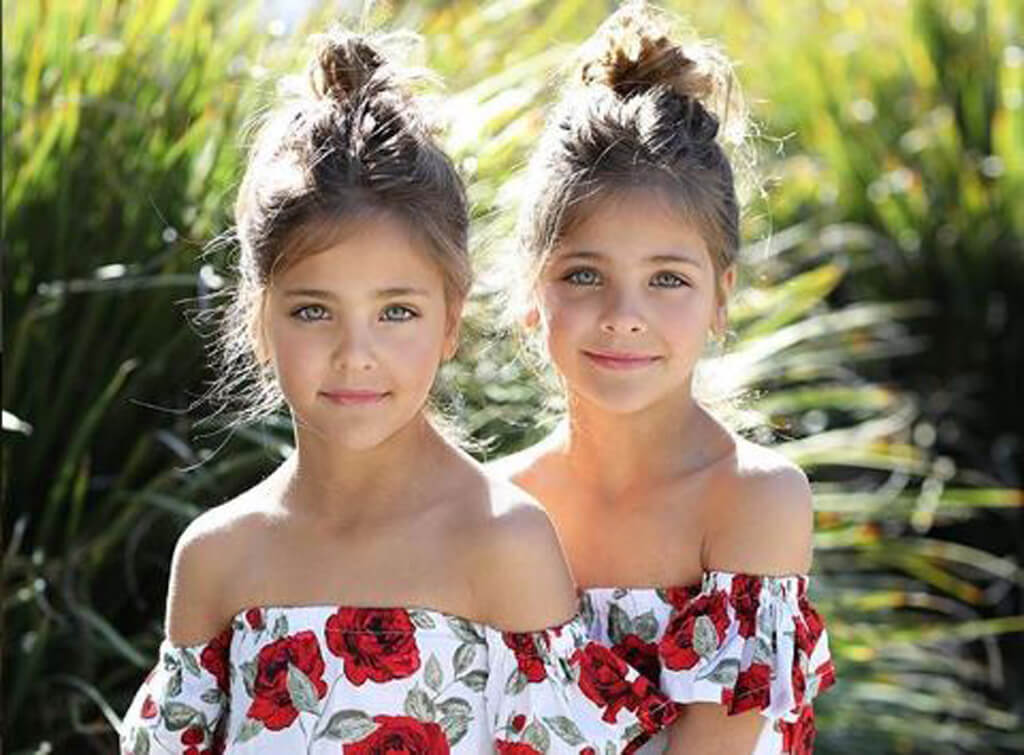 It is important to comment as well
We are learning that there are many steps to become relevant on social media, and Instagram is everything. Therefore, you also need to comment to get more exposure. Jaqi wrote things on other models' posts, photographers, and other important accounts to make sure that she networked and started talking with major people in the industry.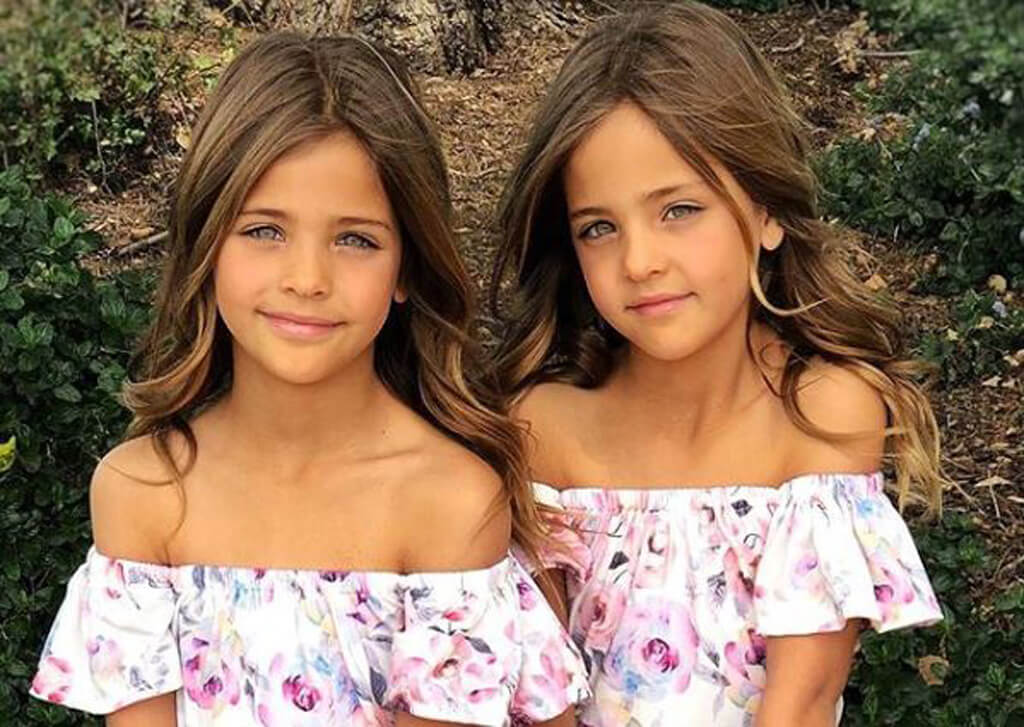 The pictures that work best online
Another important aspect is not just posting; you have to think about what people like to see. There will always be some pictures that the fans will like more than others. And the Clements discovered that people loved when Ava and Leah were posing together with similar expressions. This gives symmetry to the picture that attracts more viewers, as it is very inimitable.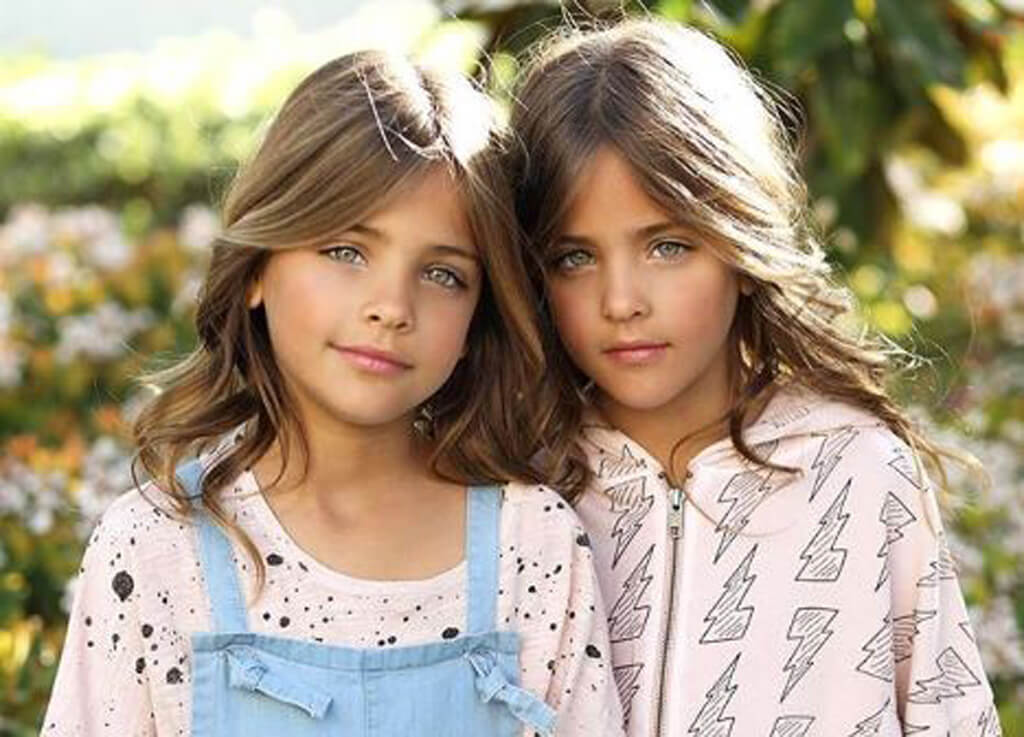 Where they get all their awesome clothes
Aside from having great looks, models need to promote clothes, products, and/or makeup. Therefore, Jaqi needed to find them things to wear at first. In the beginning, they would borrow clothes from their neighbor who had the children's store. That would market the boutique online, which is great for any company because it's free. And, it worked great for both parties.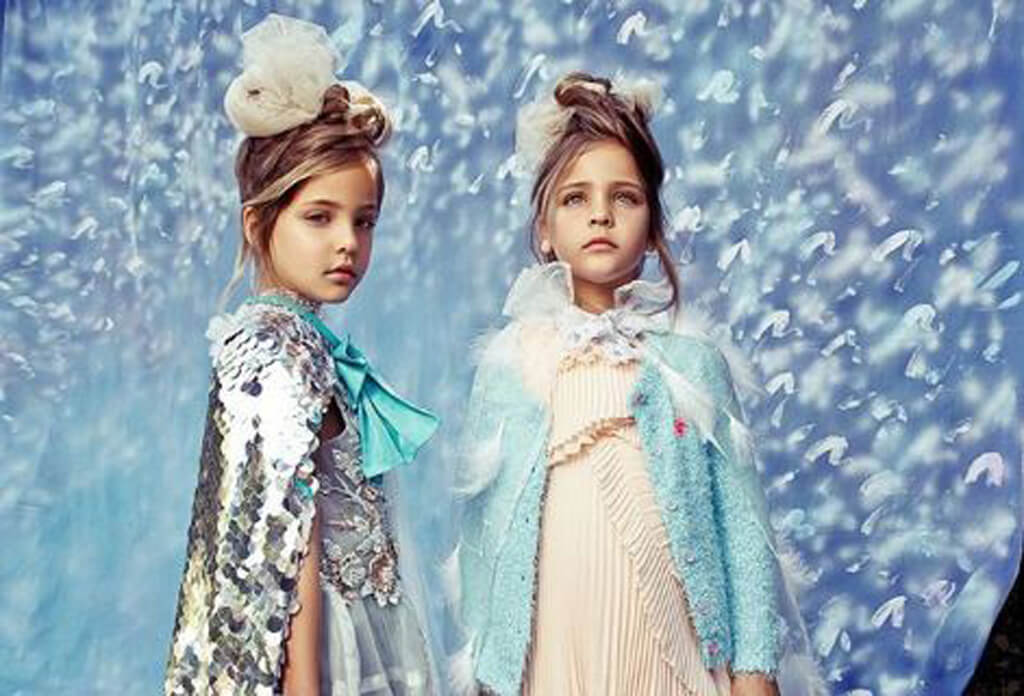 Being true to the family
An important lesson that the family learned in the world of modeling is that "honesty is the best policy" in every single situation. You have to be polite and professional, but when you are working with an agency, and other players in the industry, it's best to say what you're thinking. That way, there won't be any hidden trouble, and people will like you more.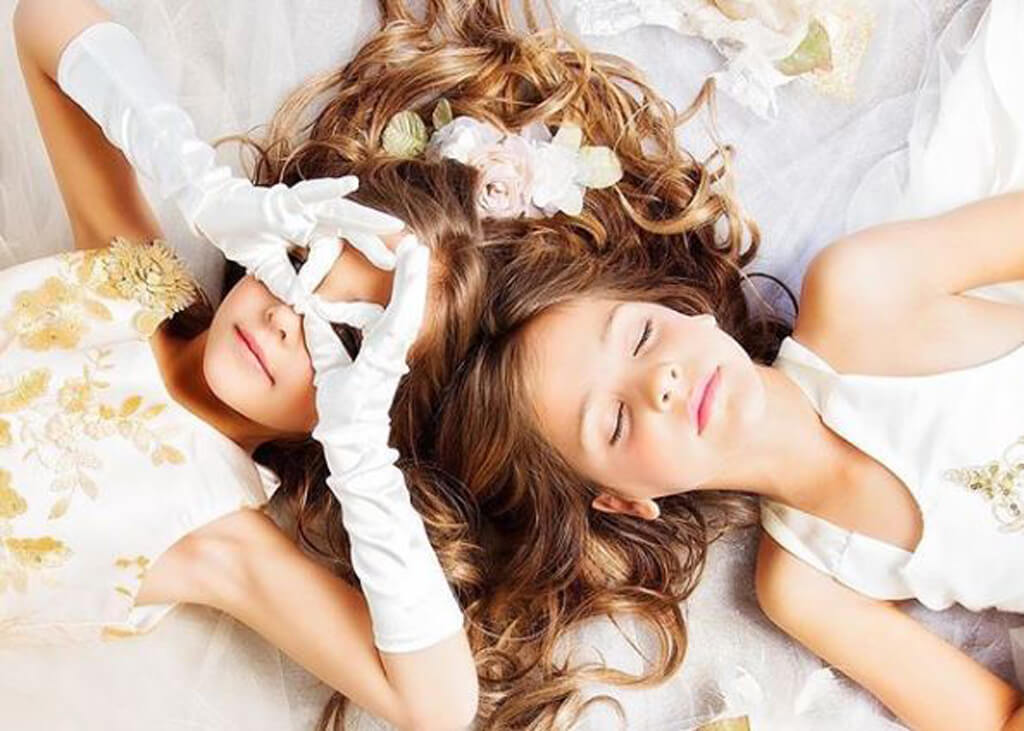 Everyone needs to be alright with the career
Since all the children have started their careers, the Clements made a pact that they would only keep pursuing it as long as everyone liked it. Parents have to support dreams, but sometimes, they can be blindsided by money and fame. That's why Jaqi and Kevin are doing a great job with this path for their kids. As long as they love it, then they can continue.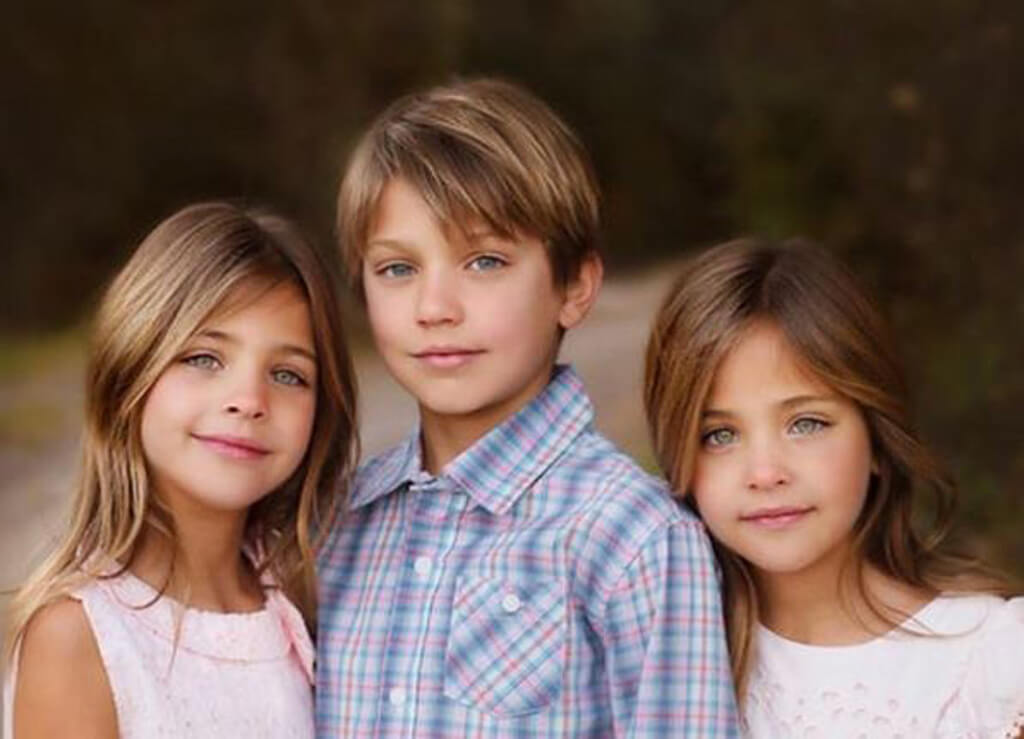 The twins have many friends
Jaqi loves that one of the most amazing parts of her children's modeling career is that they have made a bunch of friends thanks to the experiences. "[They] meet a new 'friend' for 10 minutes at an audition or a shoot and are already asking me if this new friend can be their cousin because a simple friendship just doesn't quite express the love they have for their new friend," she wrote on her blog.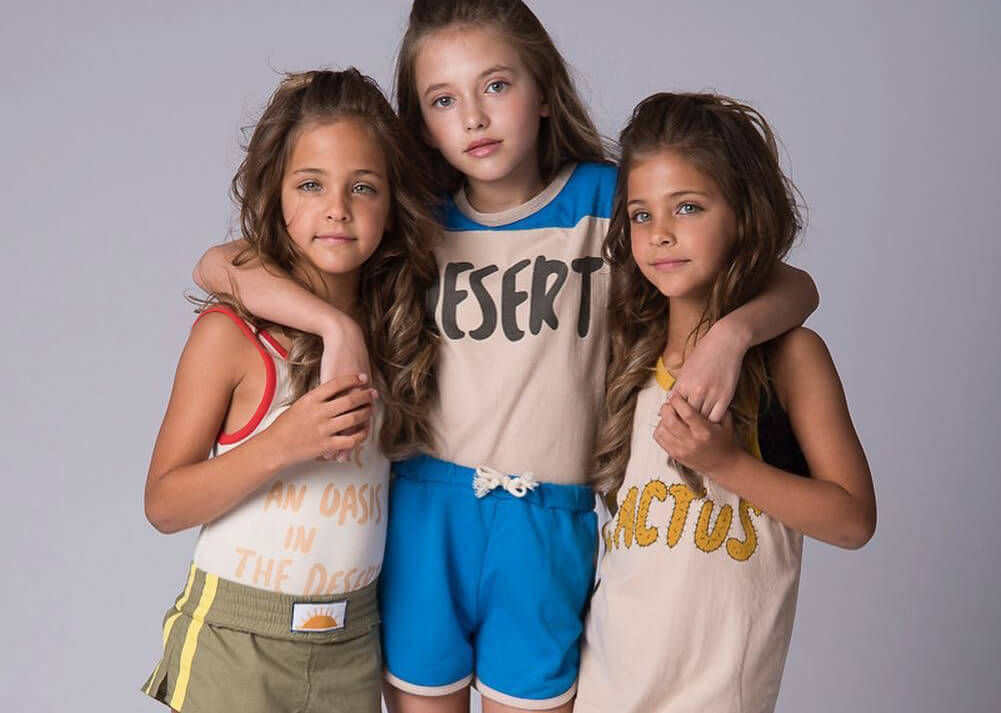 The mother revealed that being in the industry is expensive
Although the girls are popular, and they have been getting many jobs, the Clements want to make clear that they are not rich at all. In fact, the career has been costing a lot because they spend on gas, food, and even headshots for the girls. Jaqi explained, "But I guess if you really put it all into perspective, the money we as parents put out now... will allow them to make their own money they can use towards college or a car or a house in the future."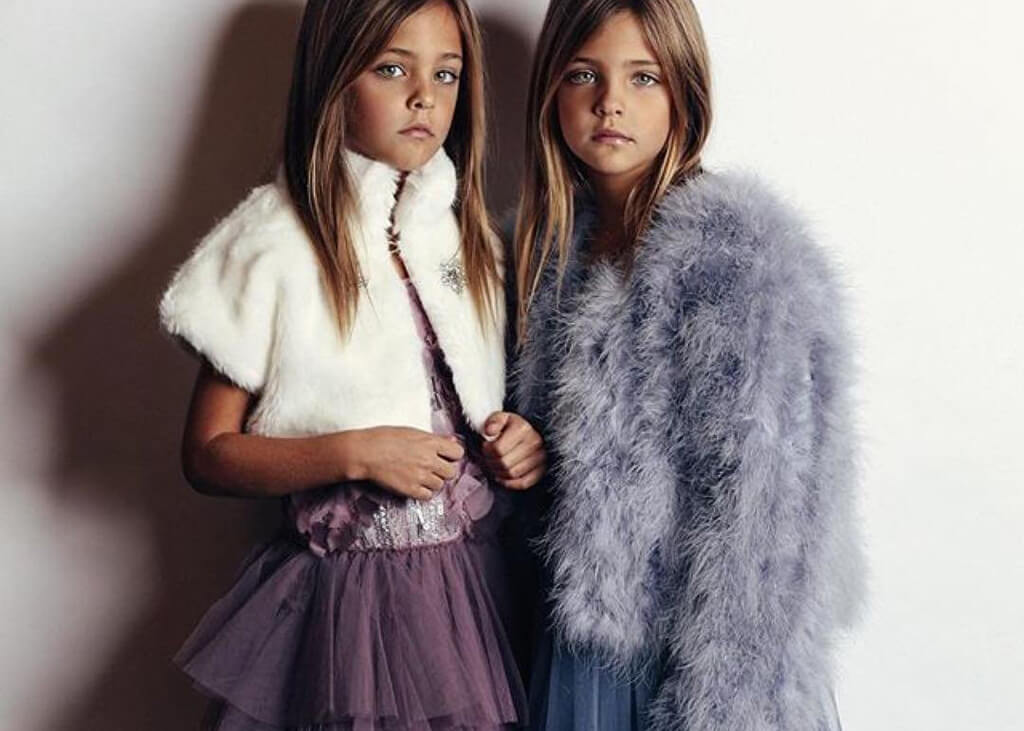 You have to be careful with other people
Jaqi wrote on her blog one time, "This by far has been one of the most stressful, upsetting, mind-boggling, and biggest lessons I've learned in this industry so far." This time, the proud mother is talking about choosing agents and all the other people that will work with your kids. It's important to find people who will have your best interests, and you have to research everyone who gets close.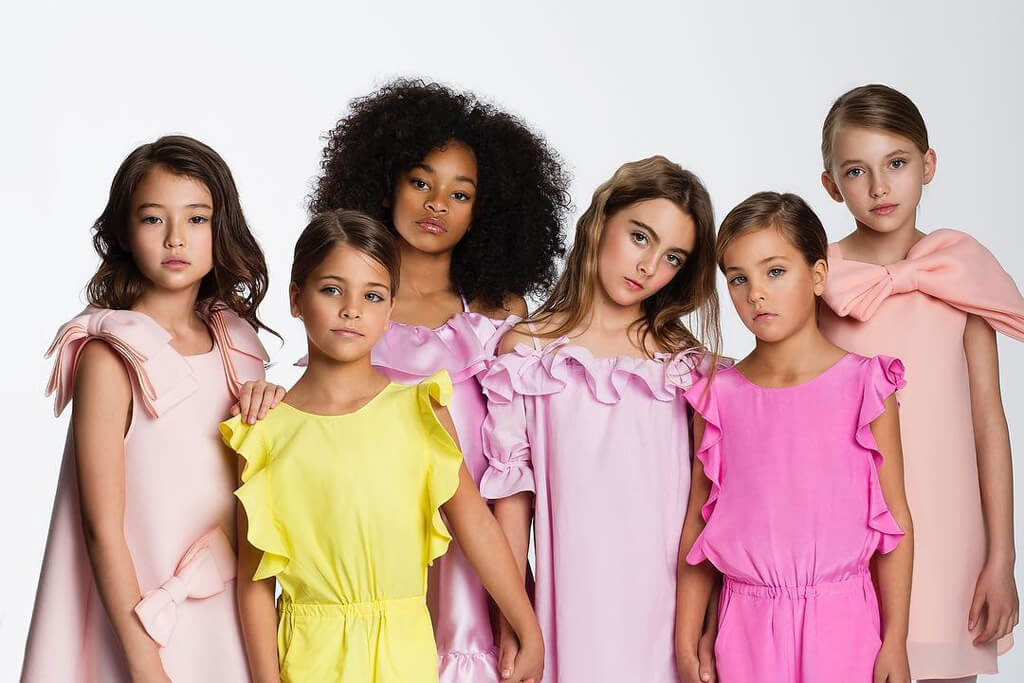 They are beautiful because of their genes
There is a reason why the twins and their brother, Chase, are so pretty. Their parents are just as attractive as they are. Therefore, it seems like this whole family was meant to be modeling. Jaqi often posts pictures modeling with her daughters, and maybe, Kevin and his son could do it too.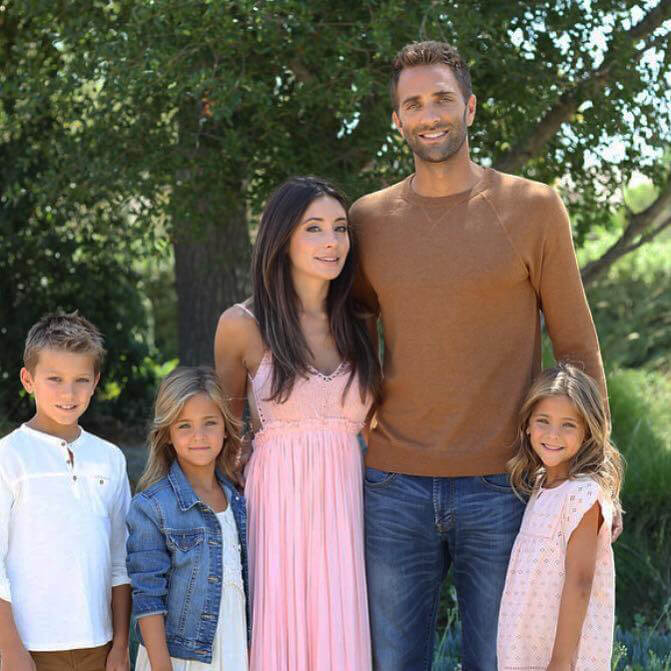 Modeling is a new world to discover
People keep saying that the girls are being forced into this career, but they love what they are doing. However, some wonder what they see in it. "They like the new adventures we go on every week, never knowing where we will end up but looking forward to a new experience," Jaqi wrote on the blog.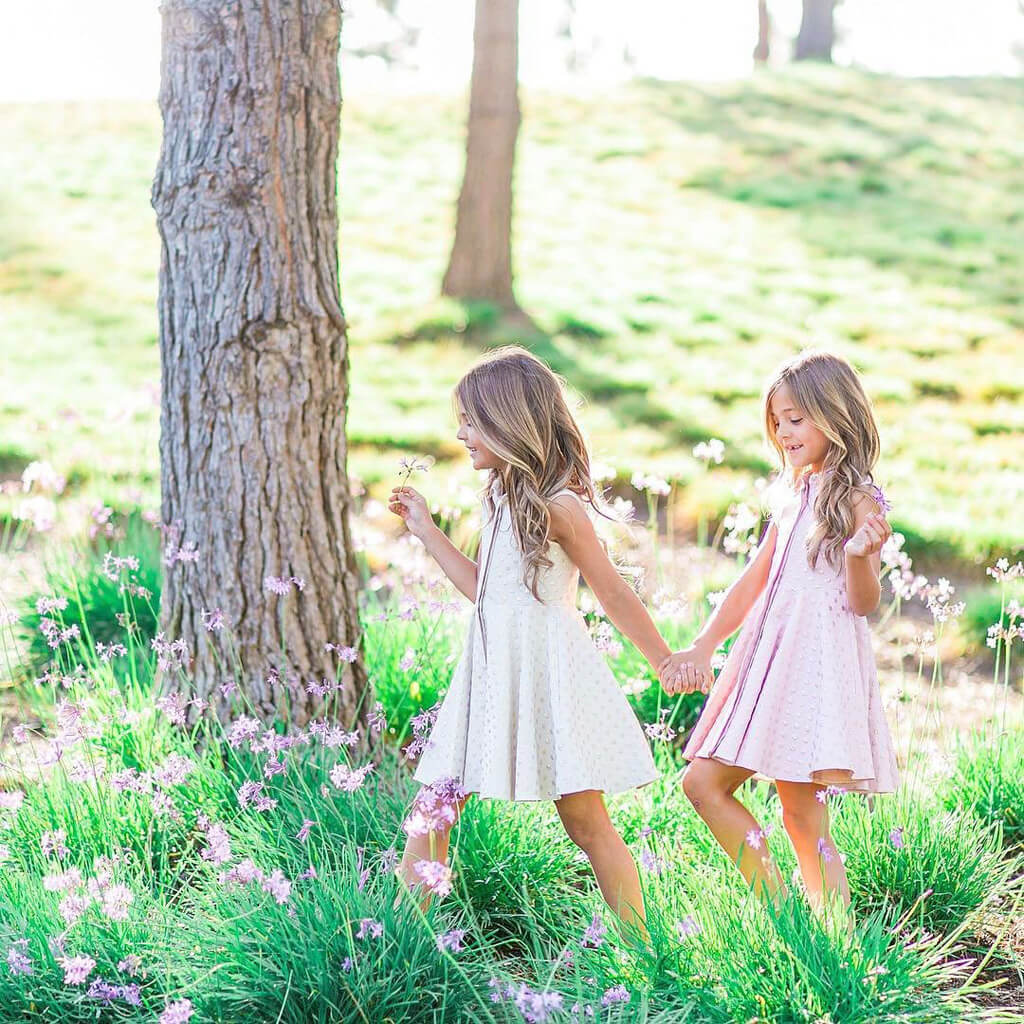 They bond are a family
Jaqi is their manager, and so, they are bonding as mother and daughters wonderfully. Their memories are going to last for the rest of their lives. The proud momma decided to explain this beautiful part of their work, "They like spending time in the car with each other and with me... having some girl time together."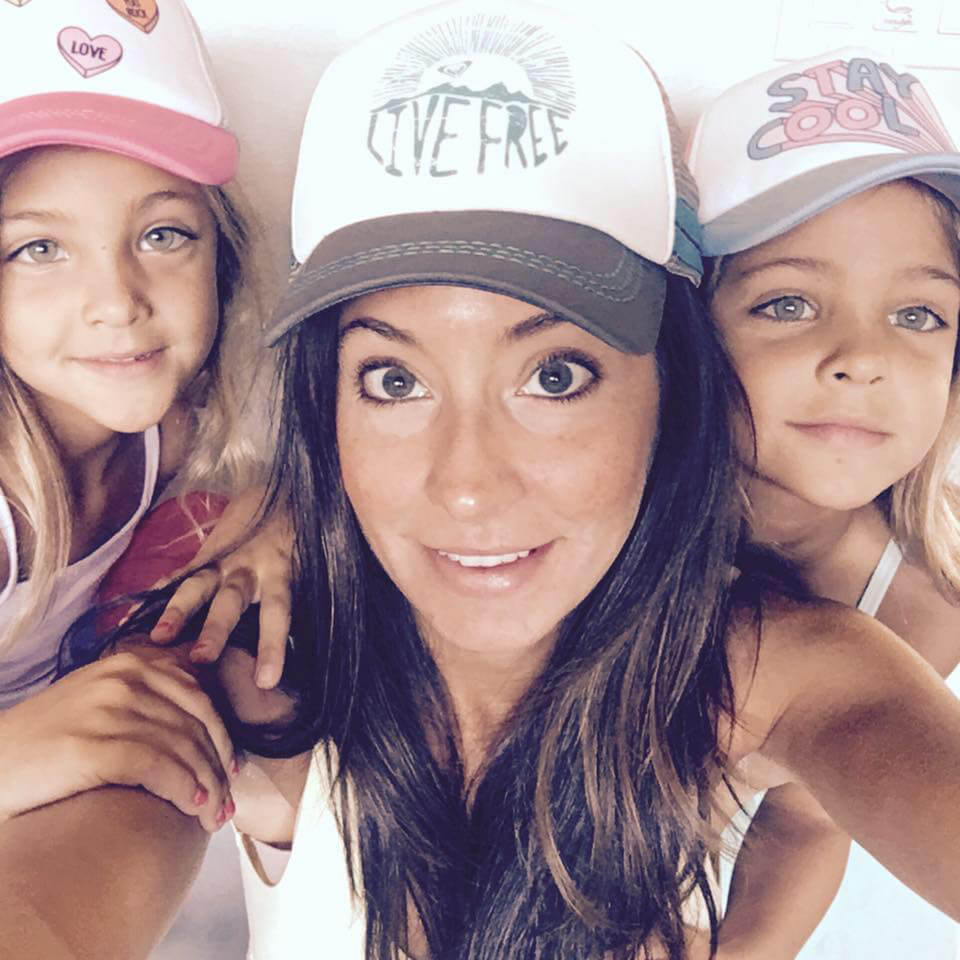 Jaqi will not let negativity get in the way of her children
Mothers protect their children fiercely, and Jaqi is no exception. The twins get criticized all the time, but some comments are directed at her. Luckily, Jaqi has a strong skin, and she once told a user online, "I definitely don't give any light to negative comments because I know myself that they are untrue and that's really all that matters."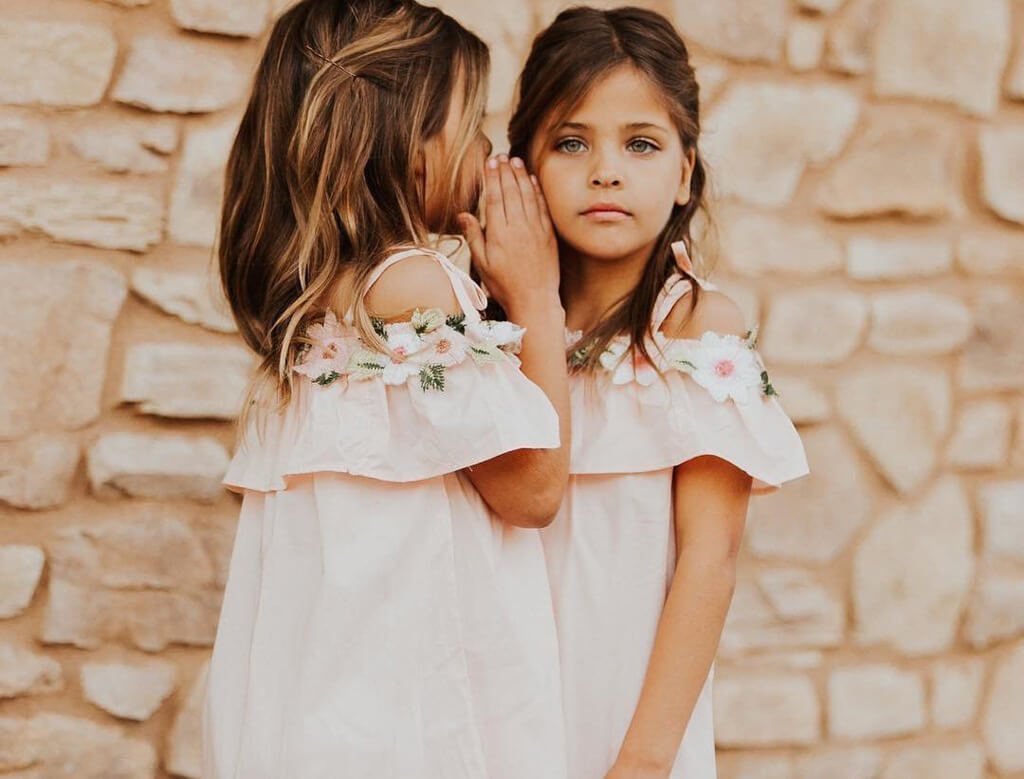 Jaqi pays no mind to the negative comments
Some people might try to stop others from writing those mean replies, but users online can be brutal. They will not stop doing it no matter what. Jaqi wrote, "I welcome people to comment... good or bad. I don't plan on deleting anyone's comments even if they are negatively directed towards me because everyone is entitled to express how they feel."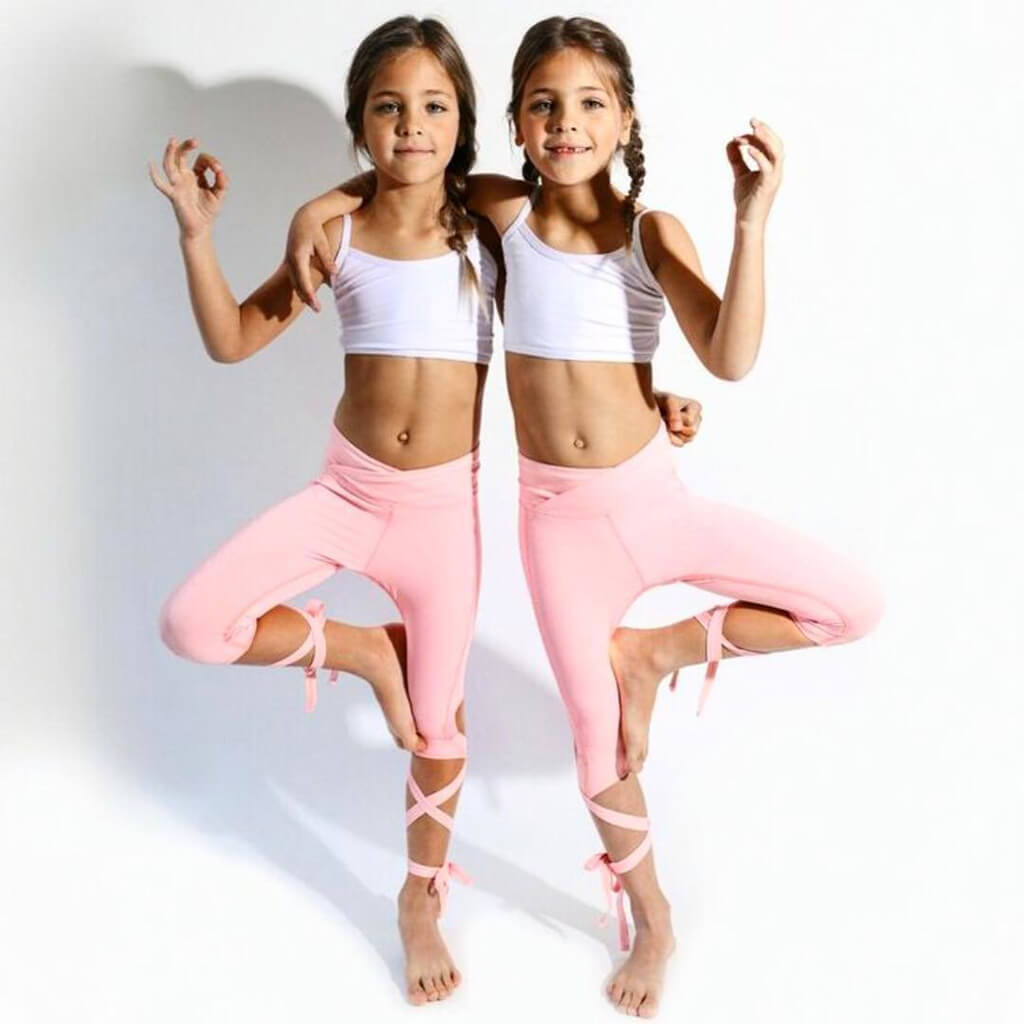 Speaking your truth will pay off in the end
When you enter the world of entertainment, you have to be careful with your comments. One bad word could ruin your career, and Jaqi has to think about her children. She once replied to another mother who had children in modeling too. The commenter wanted to know if you can speak up in the industry. Jaqi said, "I don't want to do or say anything that will jeopardize anything for my kids but at the same time, enough is enough. If I can prevent others from going through what we have been through then it's worth the fight!"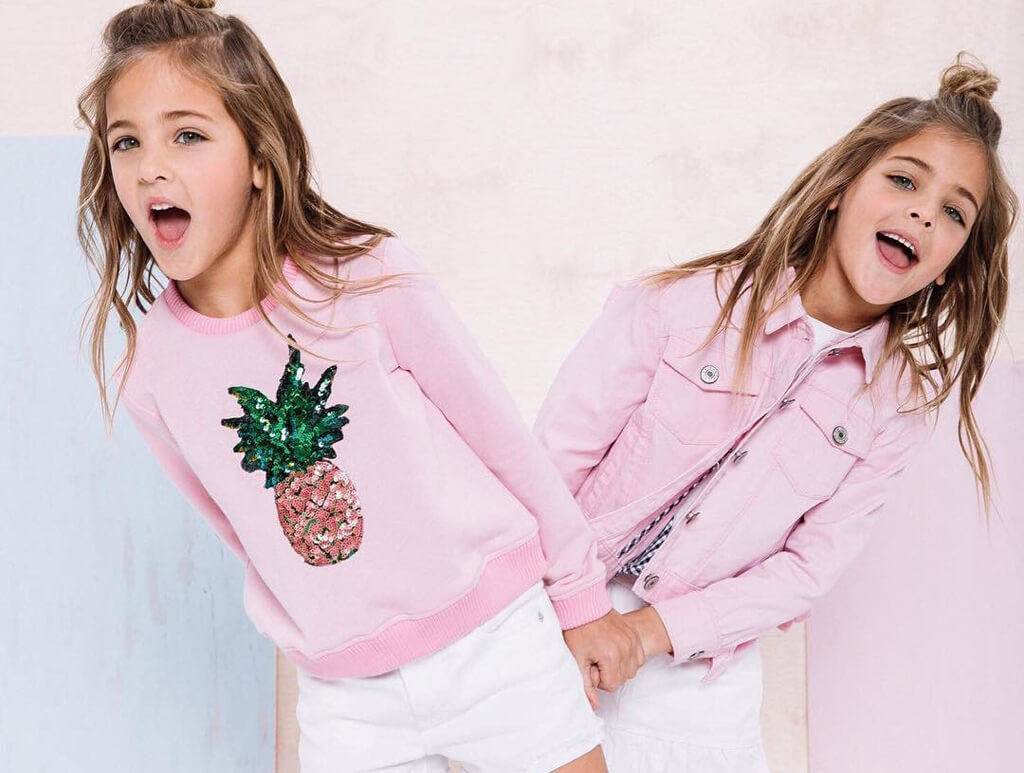 Looking to the future
The Clements are just starting their careers, and they are not stopping anytime soon. Jaqi and Kevin might be trying to raise them normally while they model, but they won't leave the industry. Ava and Leah will probably continue to model well beyond their high school time. But, they could also venture further in entertainment with acting. They have their own Youtube channel already, and things look good for them.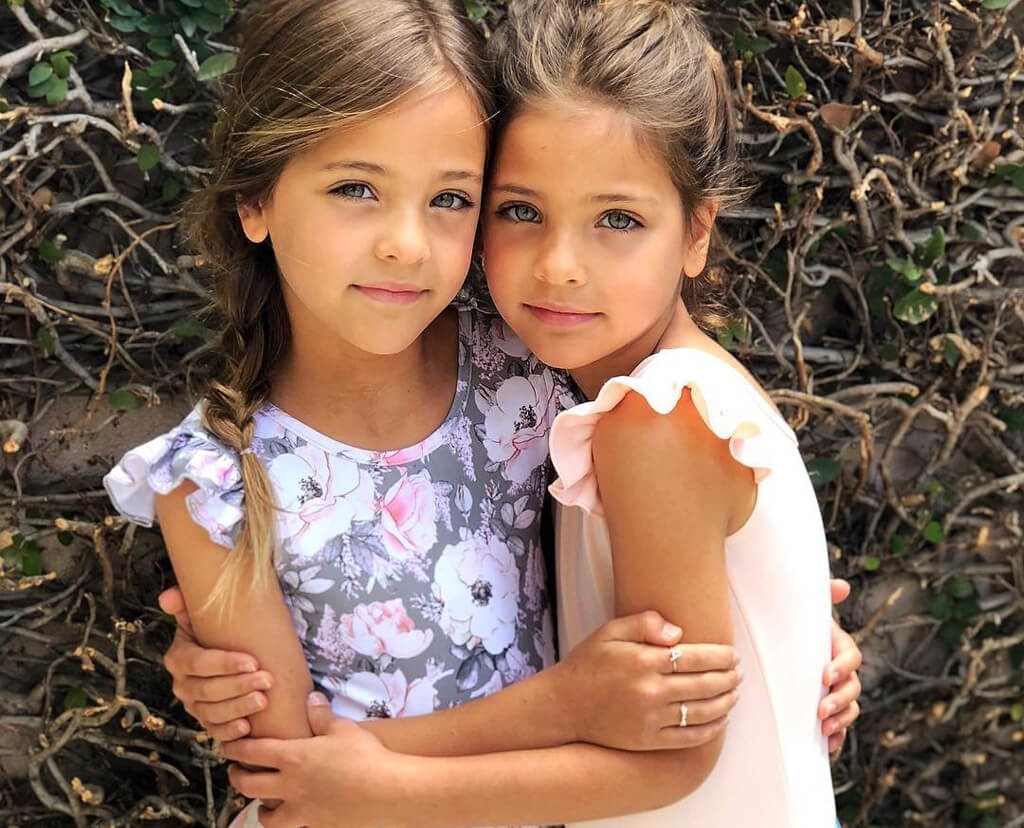 A million followers for the twins
As of this writing, the Clements twins have 1.4 million followers on Instagram. Compared to other celebrities, Lady Gaga has 35 million and Gal Gadot has 28 million. Meanwhile, Vanessa Hudgens has 33 million and model Gigi Hadid has 46 million. Of course, they are adult women with a lot more experience, but it looks like the twins might be rocking those numbers in the future.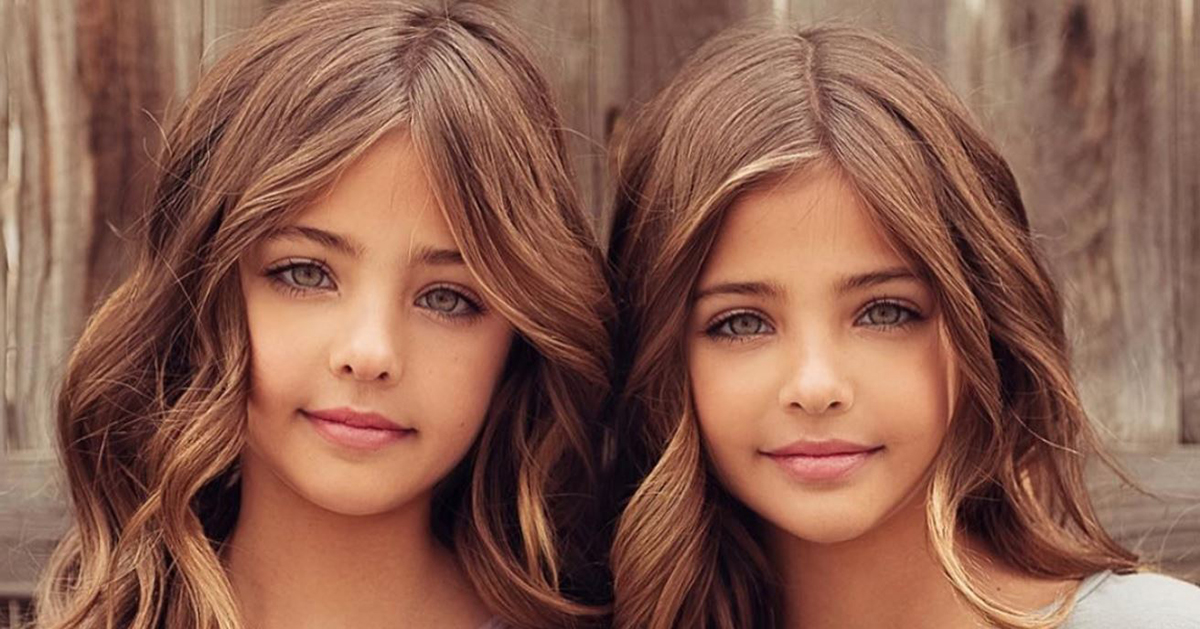 The most incredible portfolio for the young girls
As they get older, the twins are getting more jobs and opportunities, which are bound to double later on. Many magazines and fashion lines are reaching out to the family, and no one can argue with the results of their work. Their Instagram is like the most amazing portfolio any model could hope for any day. They have shot with top photographers already, and their future is bright and shiny.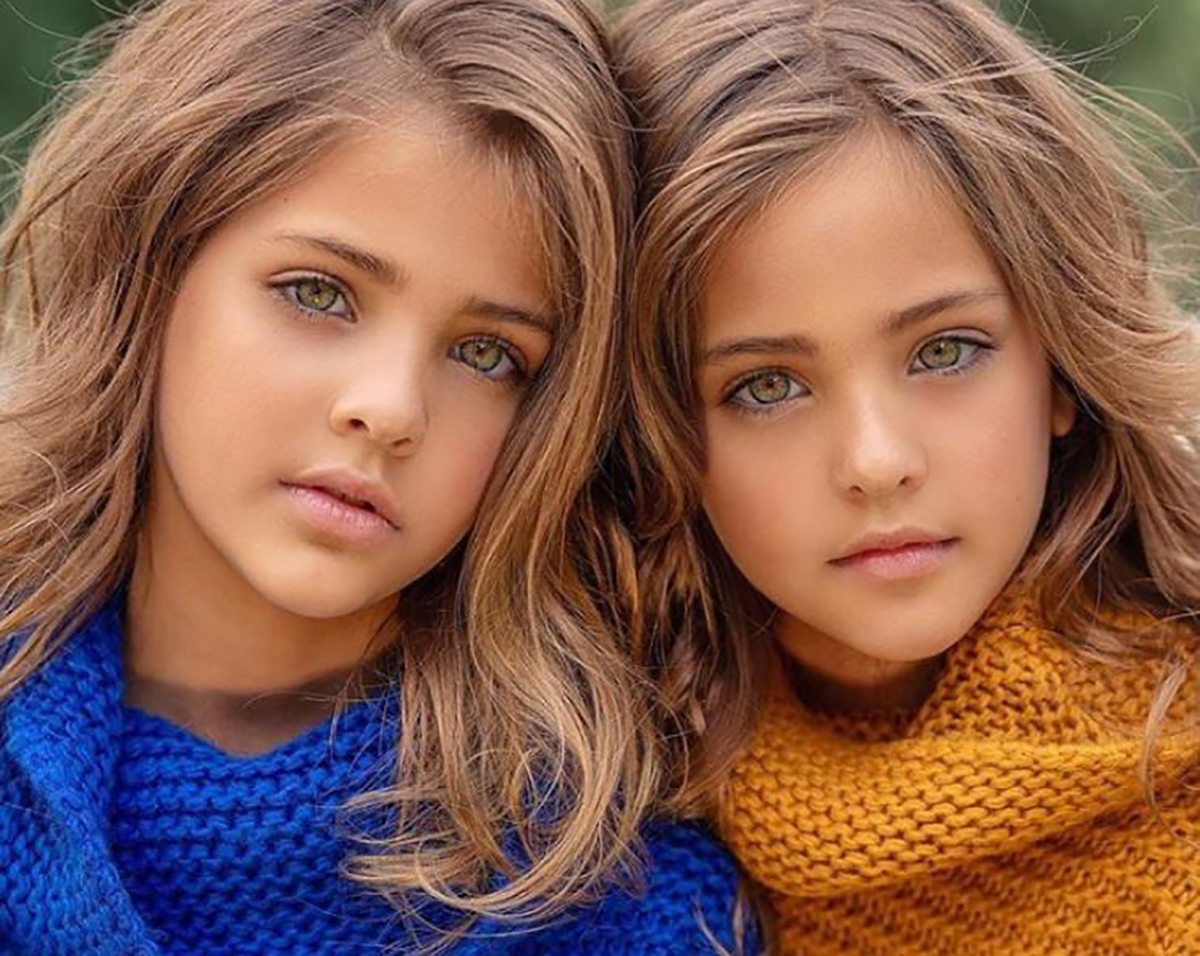 Their first year as models changed their lives
They started modeling at the age of seven, and things have been pretty exciting for the girls since then. They took the official decision on July 7, 2017, but then, the Daily Mail wrote an article about them that took them far. "It was at that time that DailyMail.com published an article on them," Jaqi explained. The article was published in December 2017. "This past year has been really fun and exciting for Ava and Leah."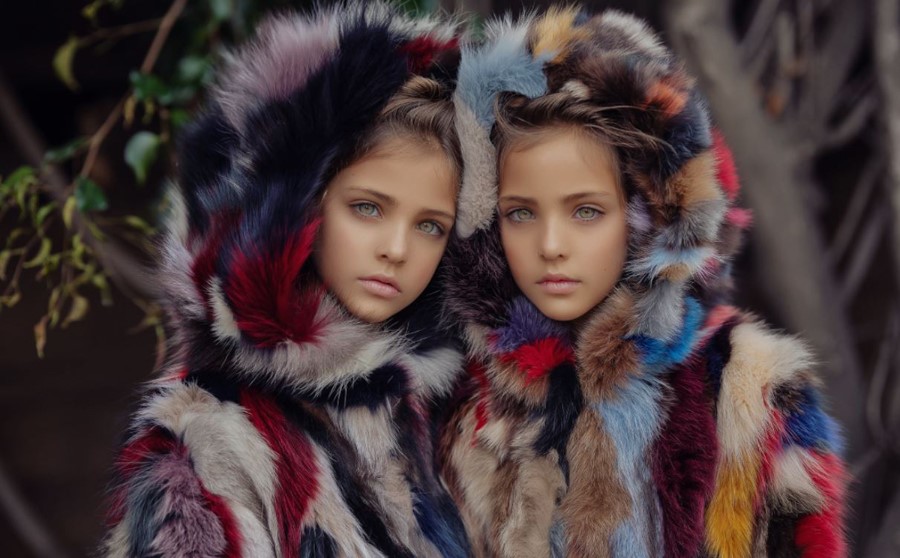 They are happy with their lives
Jaqi wrote on her blog a little more about being child models, explaining, "Whether it be private shopping experiences, gifted merchandise from brands all over the world, or taking pictures with fans, the girls have had an amazing ride so far." Jaqi and Kevin want the best for them, and she is always watching out for her daughters. They can always count on her for anything, and it seems like the twins have a great guiding hand.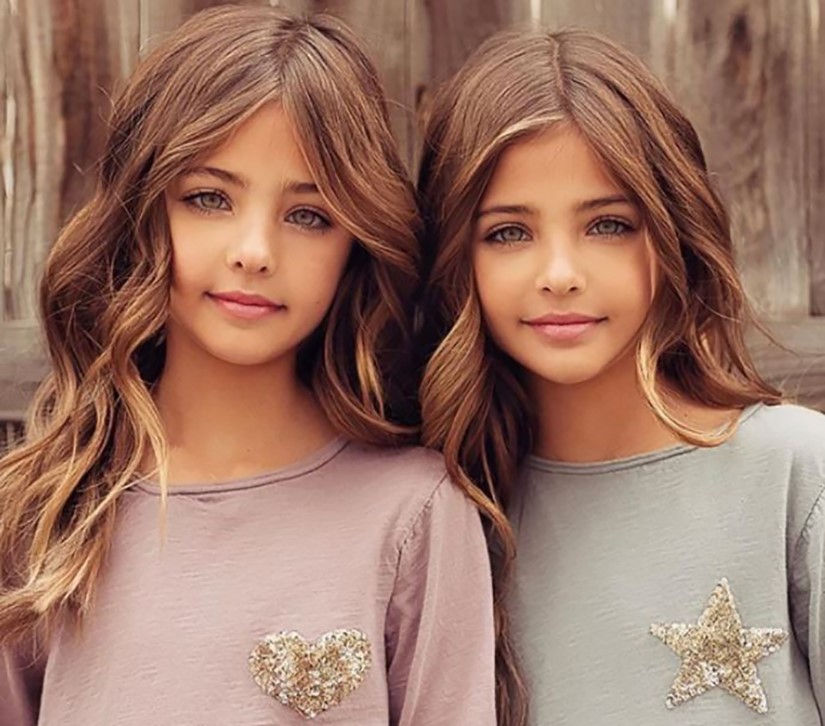 Can you believe how beautiful they are? No wonder they have taken so well to modeling. Let us know what you think of their journey. If you liked this article, share it with your friends who follow them. See you next time!
Source: Give It Love