Celebrities You Did Not Know Are Related
There are many big celebrity families. Everyone knows the Osmonds, or the Hemsworths, or the Afflecks. But did you know that a lot of celebrities have relations that even they didn't know about? There are some who also like to keep their family relationship a secret for a variety of reasons. Genealogy has become a popular hobby, with many people able to trace their lineage back hundreds, if not thousands of years. Many celebrities have taken up genealogy as a hobby, and a lot of them have found some surprising results. Let's take a look at some of the more interesting results!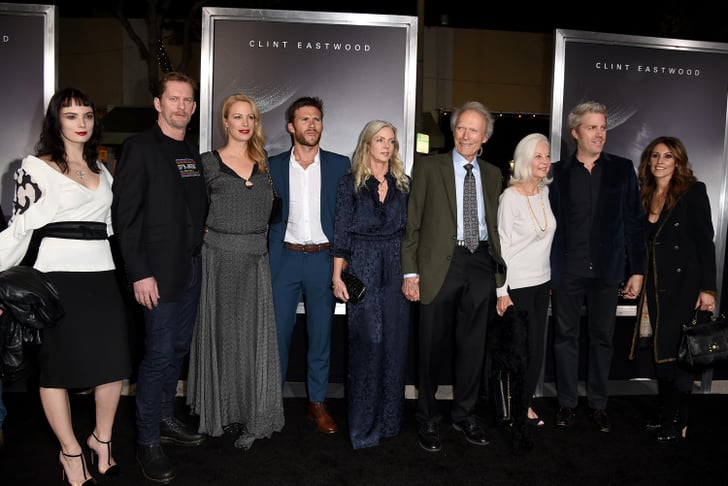 Matt Damon and Ben Affleck
Bet you thought they were brothers or something, didn't you? Well, they aren't. Ben's brother Casey is a star in his own right. But the New England Genealogical Society did some research and found out that they were related. The Good Will Hunting stars are tenth cousins, once removed.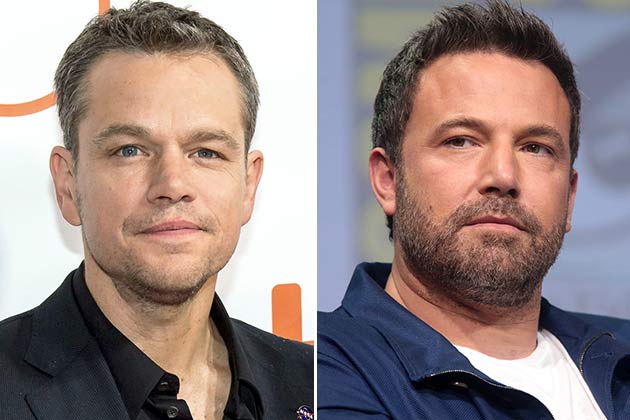 Janet Leigh, Tony Curtis, and Jamie Lee Curtis
Jamie Lee Curtis had two famous parents: Janet Leigh and Tony Curtis. Janet Leigh was a famous actress in the 1940s. Tony Curtis was a huge star throughout his long career. His most famous role is probably from the film Some Like It Hot. Unfortunately, Jamie Lee spent years estranged from her father after her parents were divorced.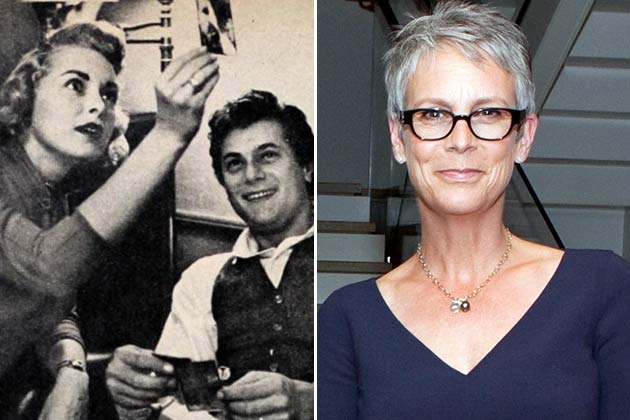 John and Joan Cusack
Of course! This brother/sister pair has made it a habit to show up in each others' movies. They've been onscreen together in High Fidelity, Grosse Point Blank, Say Anything, and many more. The siblings have also produced movies such as War, Inc.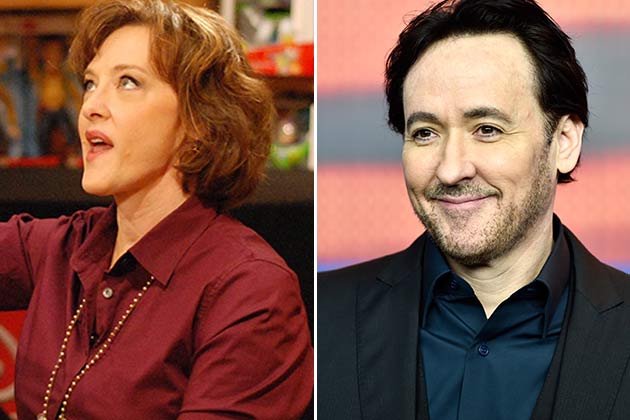 Charlie Sheen and Emilio Estevez
These two are brothers, although they have different last names. That's because Charlie took his screen name from their father Martin Sheen, and Emilio simply used his real name. Martin's real name is actually Ramon Estevez and Charlie's is actually Carlos Estevez. They've been in a couple of movies together such as Men At Work and Young Guns.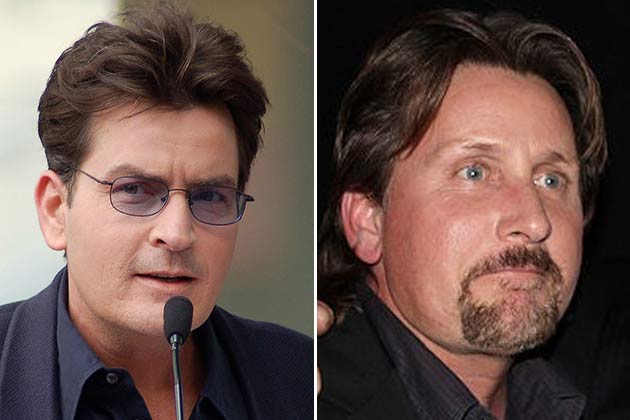 Julia Roberts and Emma Roberts
Julia Roberts is actress Emma Roberts's aunt! Emma is the daughter of Julia's brother Eric, who is also a famous movie actor. Emma used to go to her dad's and aunt's sets and play hide and seek as a little girl. Who knew she'd one day be hiding from ghosts on American Horror Story?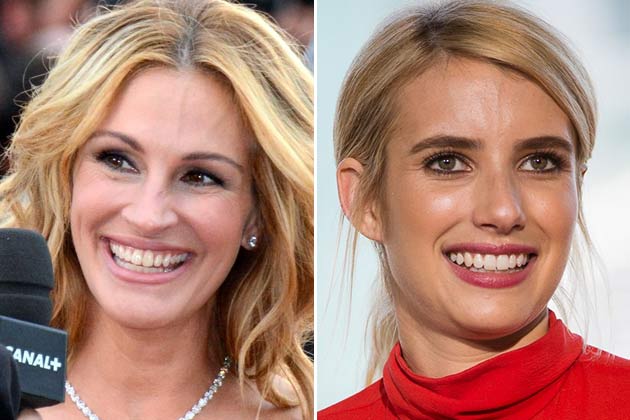 Al Roker and Lenny Kravitz
Rocker Lenny Kravitz told NBC's Al Roker that their grandfathers were related. This was news to Al, who was visibly startled on air. They are distant cousins. Roker has been asked about this a few times and usually responds, "All I know is that I'm going with it."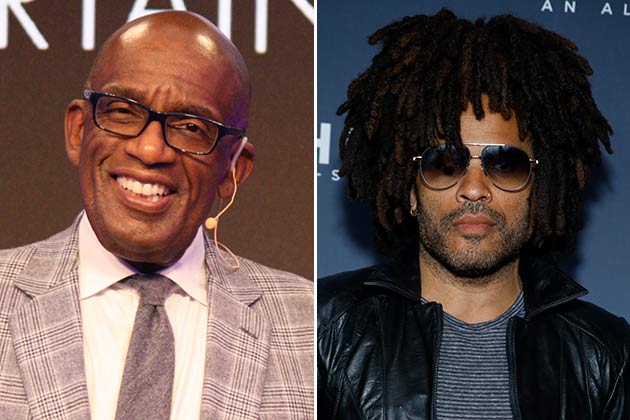 Blythe Danner and Gwyneth Paltrow
Gwyneth Paltrow is the daughter of actress Blythe Danner and actor Bruce Paltrow. Mother and daughter have appeared together a few times: in the Broadway play The Seagull and in the film Sylvia. Gwyneth has never appeared onscreen with her father though.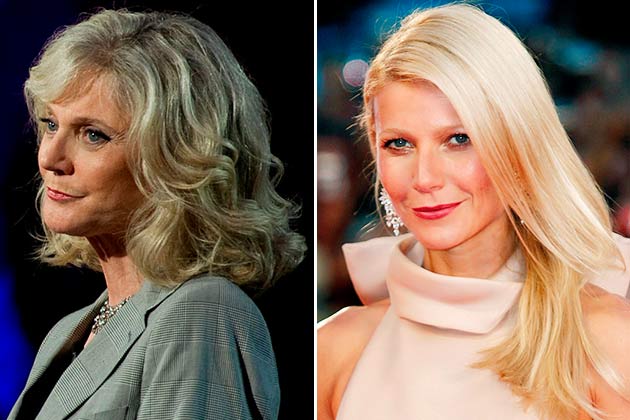 Melissa McCarthy and Jenny McCarthy
In this particular case the last name gives them away, but very few people know they are related. Melissa McCarthy has attracted a lot of attention lately for her hilarious characters in several movies. After her performances in 'Bridesmaids' and 'The Heat' people have noticed the talent of this actress. But of course, her physiognomy does not link her with her cousin, Playboy bunny, Jenny McCarthy. In fact, it was Jenny who helped Melissa get her first TV role as a guest star in a sitcom. But that's not all since they are also cousins of Lynette, Joanne and Amy McCarthy. A family of actors!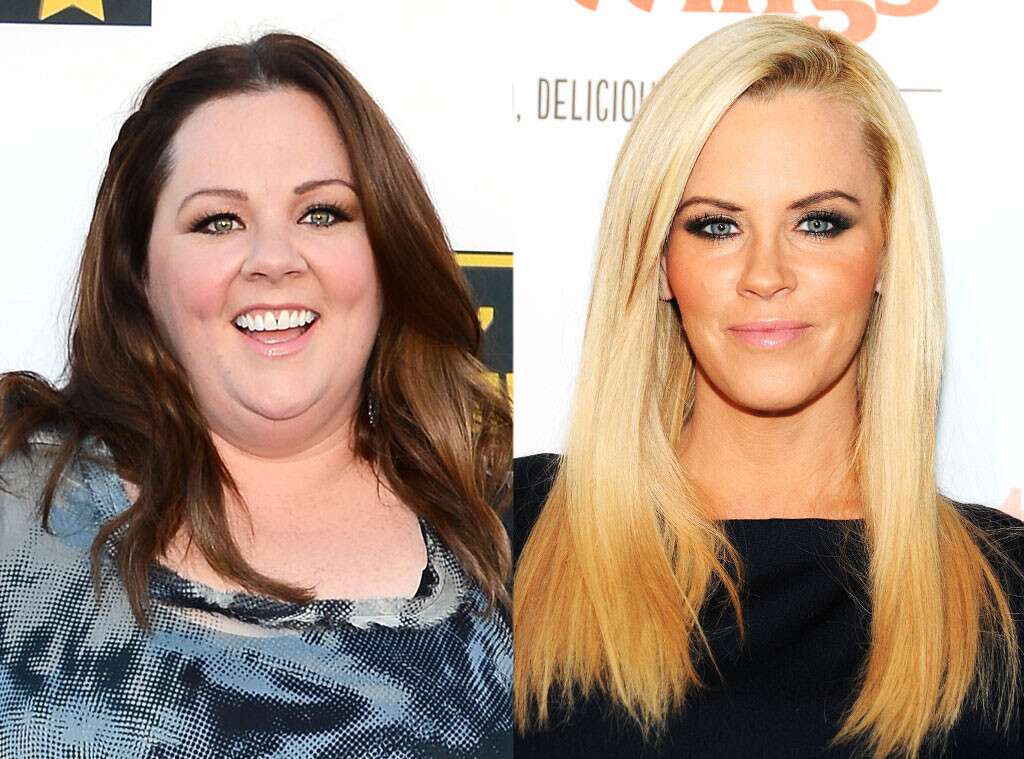 Ron Howard and Bryce Dallas Howard
This red-headed duo are actually father and daughter. Acting is a family business for the Howards as both Ron and his brother Clint were child stars. Bryce followed in her father's footsteps, when she starred in the 2004 film The Village. She has gone on to have a very successful career, starring in Jurassic World, among others. Her father recently directed Solo: A Star Wars Story.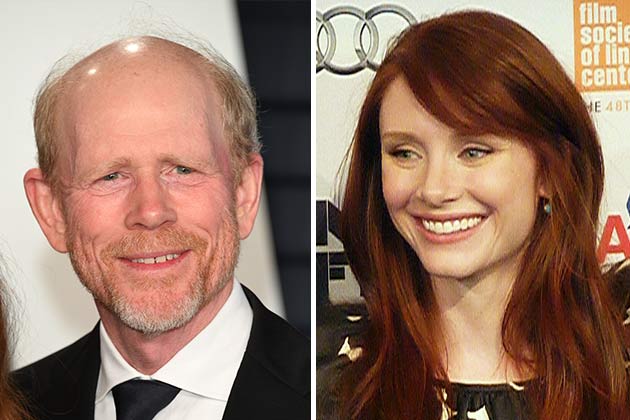 Lily Allen and Alfie Allen
Lily Allen is a star singer from England, best known for her song "Smile" and her talk show Lily Allen And Friends on BBC3. Her brother is Alfie Allen, who played Reek on Game Of Thrones. One of Lily's songs, "Alfie" is dedicated to her brother and his marijuana habit. This song apparently spurred Alfie into acting.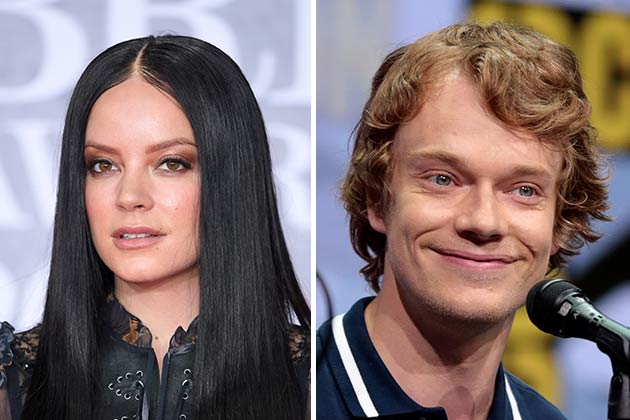 Prince Charles and Ralph Fiennes 
Actor Ralph Fiennes can claim some royal lineage. He is an eighth cousin to Charles, Prince of Wales. They can both trace their ancestry back to Scotland in the 1400s. James II ruled Scotland and had many children. Many people can claim that they are related to the British Royal Family. Not many can claim to have also been Harry Potter's nemesis, Lord Voldemort, as well. Fiennes played him in the Harry Potter series of films.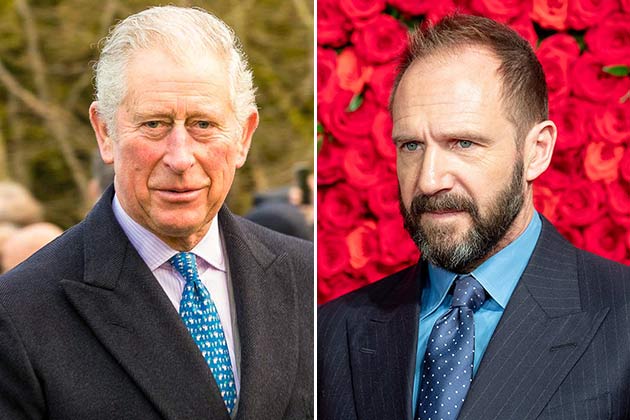 Kate Middleton, Elle Fanning, and Dakota Fanning
Obviously, Elle Fanning and Dakota Fanning are sisters. As it turns out, they are also distantly related to Kate Middleton, Duchess of Cambridge. Ancestry.com found the connection, as all three were descendents of King Edward III. Elle was surprised about that and told E! News, "It's so weird…it's crazy."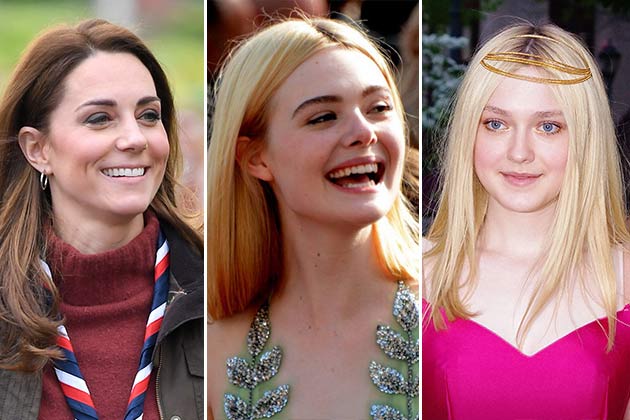 Kate Hudson and Goldie Hawn
Kate Hudson and Goldie Hawn are a famous daughter/mother duo. Kate's stepfather is actor Kurt Russell, so there are more famous people in the family. Hudson and Hawn have co-founded a fitness brand together called Fabletics.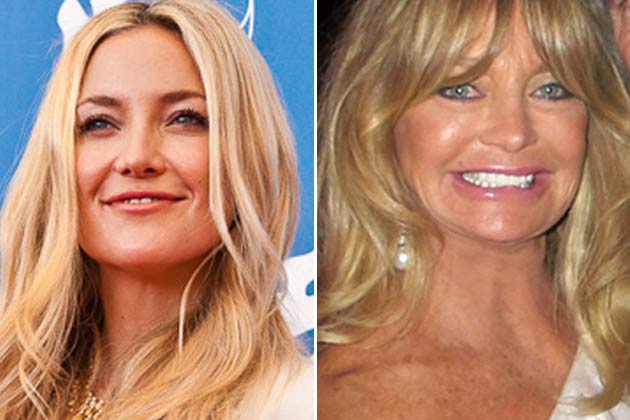 Meryl Streep, Brooke Shields, and Glenn Close
These three actresses are all cousins. Streep and Close are 15th cousins, so that might not even count. However, Streep and Shields are second cousins and Close and Shields are second cousins once removed. That must make for a dramatic Thanksgiving.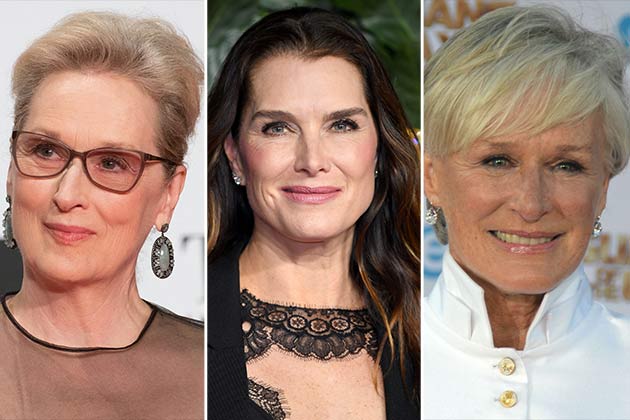 Hugh Hefner, George W. Bush and John Kerry
It may seem strange but, Hugh Hefner, the founder of Playboy, is related to former President George W. Bush and former Secretary of State John Kerry. They are distant cousins! Hefner stated in an interview that it was not a big surprise, but it is certainly unique that he is related to both candidates.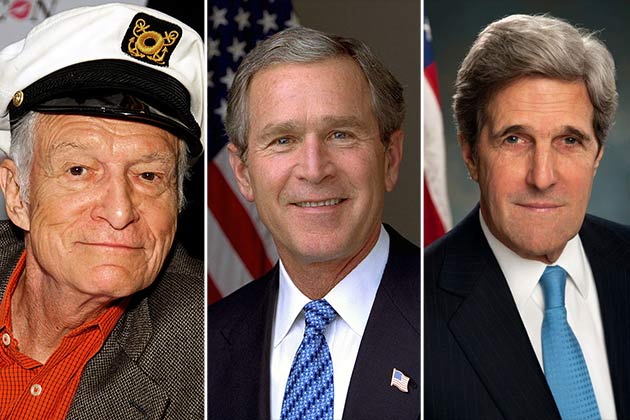 Angelina Jolie and Jon Voight
The relationship between this pair of actors has had many obstacles, some people do not even know that they are father and daughter. After Voight divorced Jolie's mother, she and her father separated their lives until shortly after the death of his ex-wife. Although Jolie currently resumed contact with him, she didn't invite him to her wedding with her current ex-husband, Brad Pitt.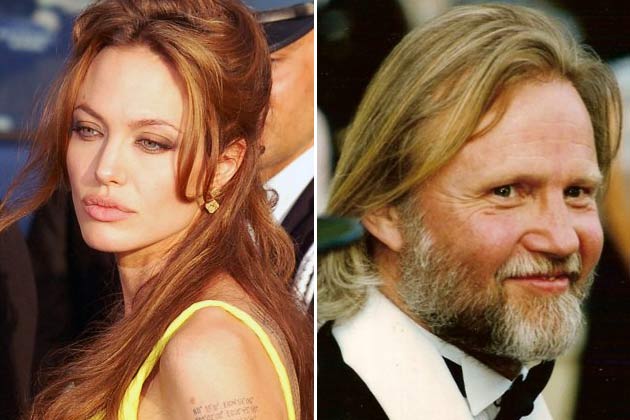 Madonna and Hillary Clinton
Hillary Clinton confirmed during an interview on The Ellen DeGeneres Show that she is related to the singer. Madonna and the former presidential candidate are 10th cousins according to Genealogist. In fact, the famous Queen of Pop has expressed her political support to her distant cousin multiple times during and after the presidential campaign.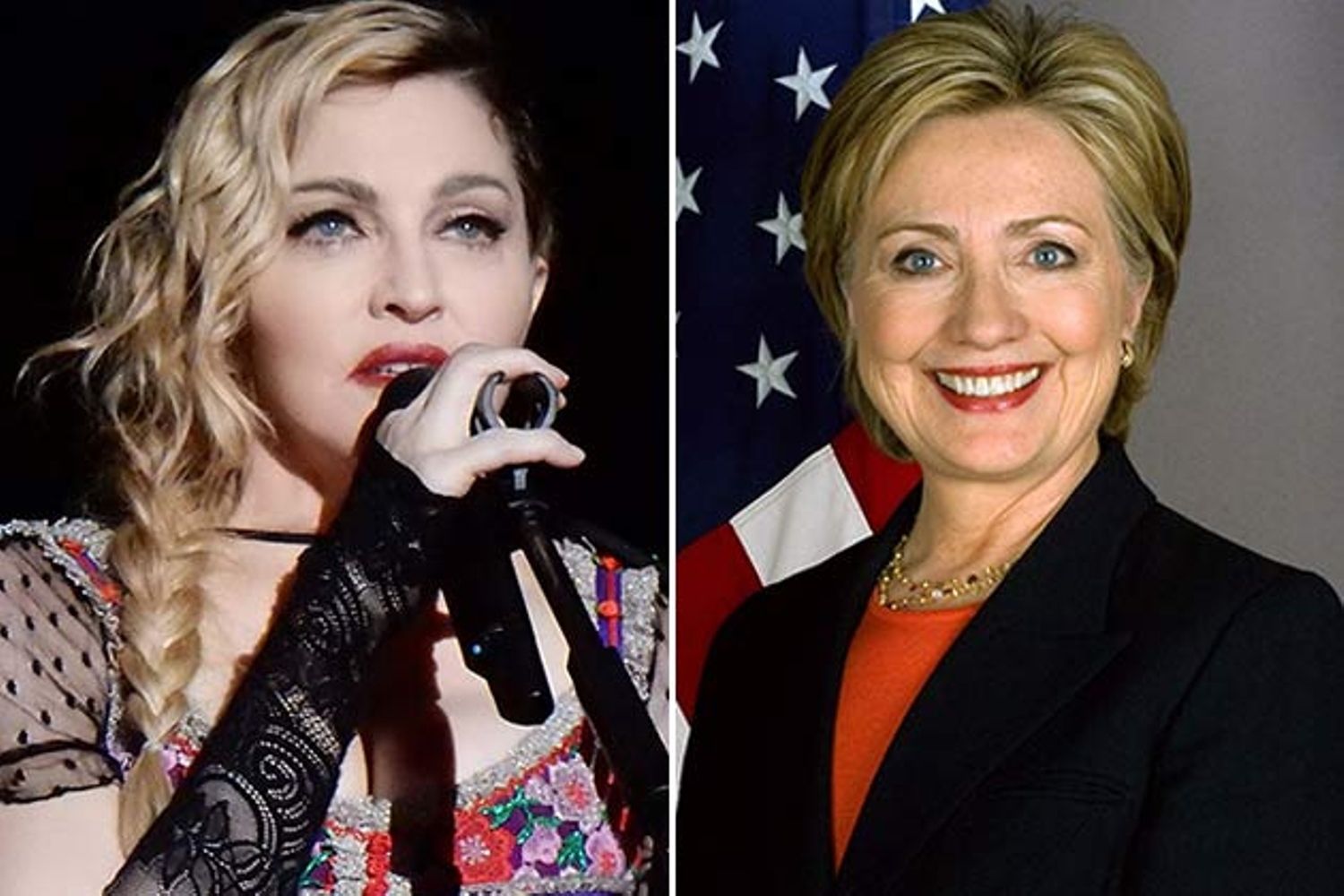 Bill Skarsgård, Alexander Skarsgård, and Stellan Skarsgård
These three form an acting dynasty. The father is Stellan, who has been in movies and TV for a long time, but is probably best known to Americans for his role in Thor. Oldest son Bill is a character actor who recently played Pennywise the Clown in the movie IT. His younger brother Alexander is known for his steamy role in HBO's True Blood.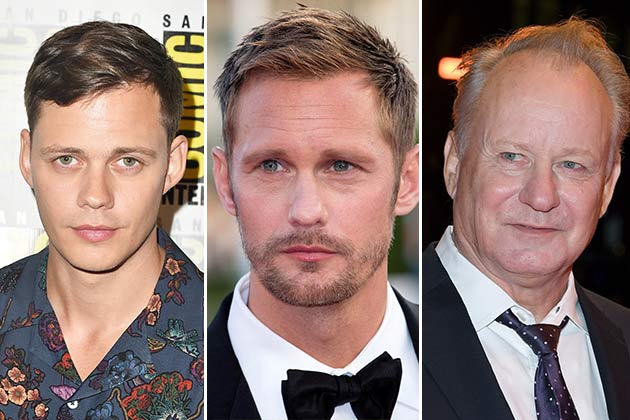 Marisa Tomei and Julianne Moore
Here's one of those pairings that not even the actresses knew about! The TV show Finding Your Roots revealed that a strand of DNA belonging to both women was an exact match. This means that they are cousins, albeit distant ones. An excited Moore announced it on Instagram, writing "I KNEW WE WERE ALIKE! @marisatomei is my COUSIN!!"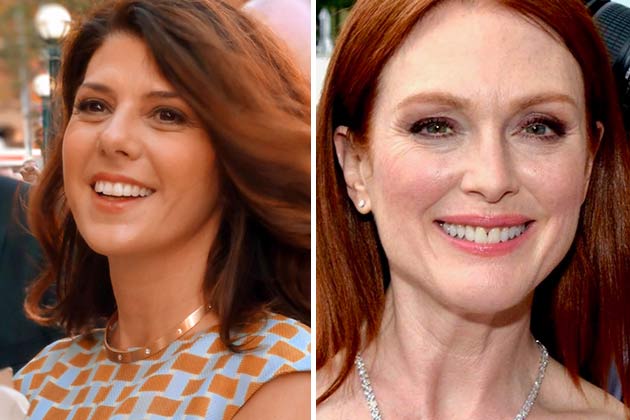 Whitney Houston and Dionne Warwick
These two singers were cousins. Looks like incredible vocal talent runs in the family! The last time they spoke before Houston's death, Whitney called and asked Dionne to go to Clive Davis's Grammy party with her. She had a prior commitment and couldn't go. Houston passed away not long after.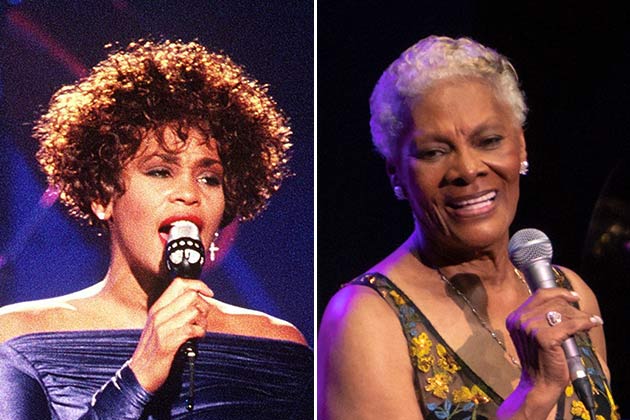 Rob Schneider and Elle King
You may not have seen this one coming. Elle King is a singer, best known for a song on the 2016 film Ghostbusters: Answer The Call. Her father is comedian Rob Schneider of Saturday Night Live and bad movie fame. Schneider didn't raise King, and she didn't take his name, but nevertheless, they are father and daughter.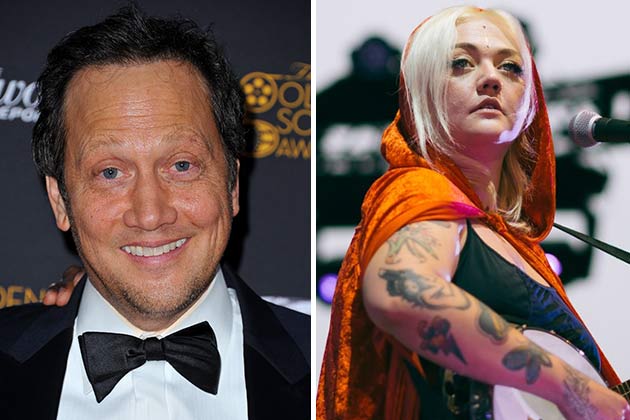 Denis Leary and Conan O'Brien
These two are third cousins. They are both from Massachusetts and from Irish-American families. They were aware of their relationship when they first met. The actor Leary and the talk-show host O'Brien usually have fun banter back-and-forth when Leary appears on Conan's talk show. They even have similar hair!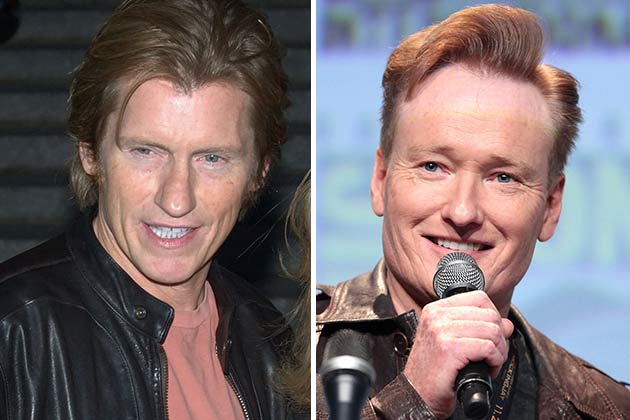 Quincy Jones and Rashida Jones
This is a relationship that most people miss. Rashida Jones, known for her stint on The Office, is the daughter of the legendary jazz musician and producer. For once on this list, they are NOT estranged. Far from it. Rashida said in an interview, "he's pretty endless in the love that he has to give. He has that wonderful ability of making everybody feel like the most special person he's ever met."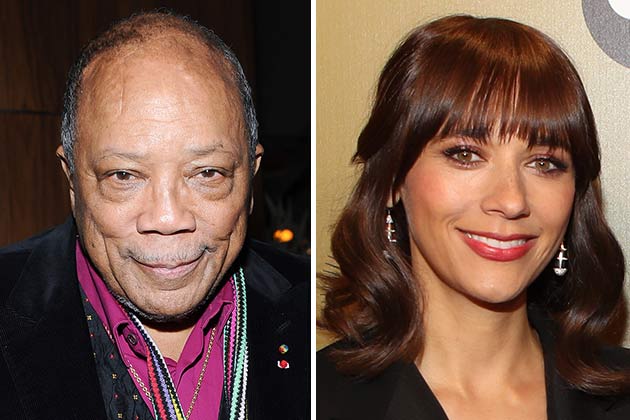 ​​​​​
James Arness and Peter Graves
These deep-voiced actors were brothers. Arness was the star of Gunsmoke for 20 years. Graves was the star of Mission: Impossible on TV and later became known for comedic roles. Graves once directed his brother in an episode of Gunsmoke.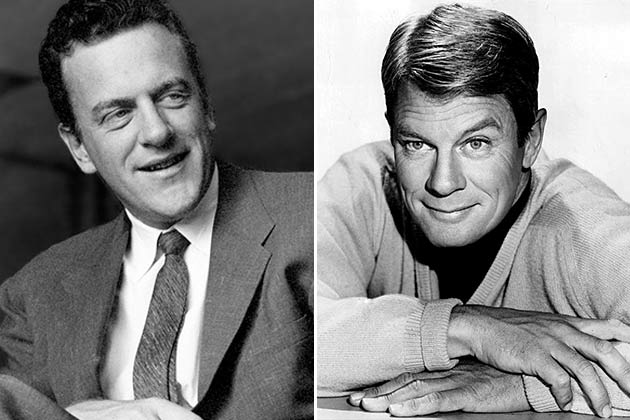 George Clooney and Miguel Ferrer
These two actors are first cousins on Clooney's mother's side. In fact, it was Ferrer who got Clooney involved with acting. Clooney told ABC's Barbara Walters that he and Ferrer had a close relationship growing up and were always trying to outdo one another.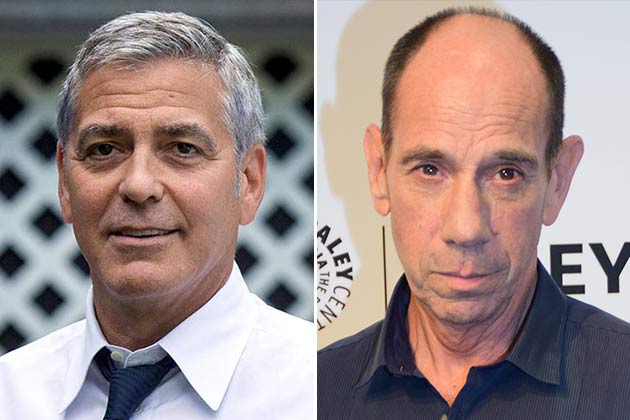 Shirley MacLaine and Warren Beatty
Another brother/sister pair on our list.  They've never appeared in a film together, but they've made many public appearances supporting each other. They performed at the Oscars in 2017, and at the American Film Institute Awards in 2012, among others.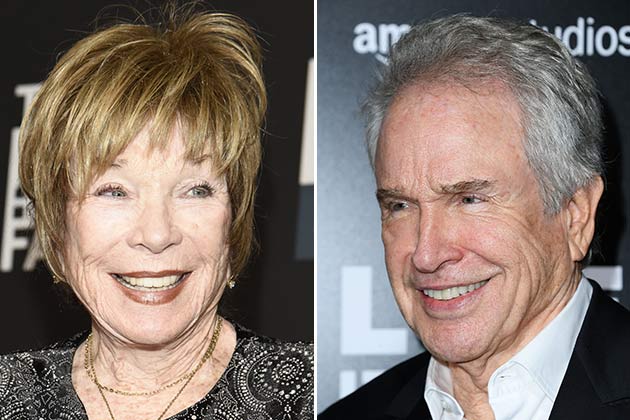 Jason Sudeikis and George Wendt
George Wendt, best known as Norm on Cheers once gave his nephew Jason Sudekis some advice. He told him to "get on one of the best sitcoms and then ride it out". Sudeikis went on to appear on Saturday Night Live. Good advice from Uncle George! Lots of people have famous family members, but not too many have gotten great advice!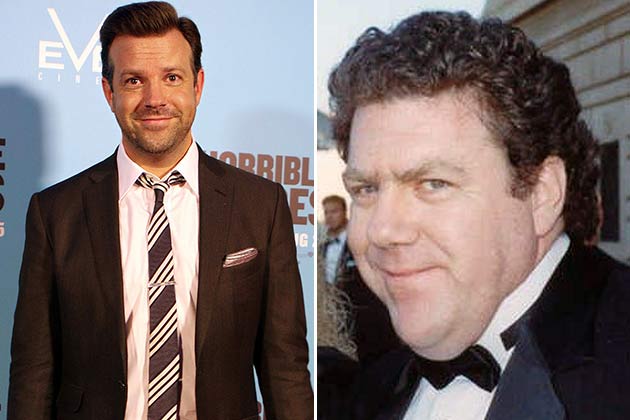 Did you know any of these people were related? Some of them were more well-known than others. We certainly enjoyed writing this story, and if you enjoyed it, please share it with your friends. Thanks for reading! (Source: Living Alot)