Your Favorite Childhood Toys Worth Thousands of Dollars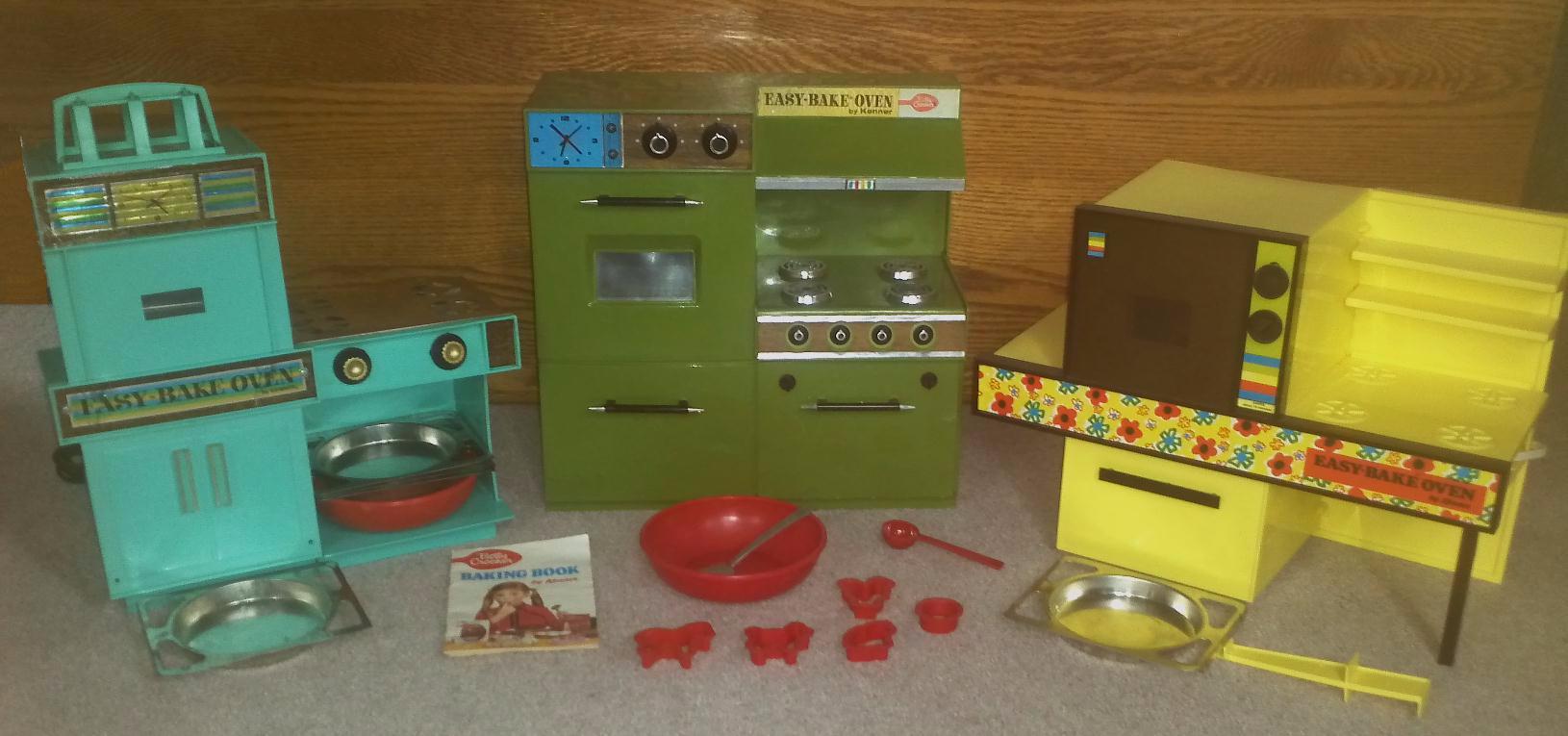 Prepare yourself for some serious nostalgia! Everyone remembers the rush of a new plaything when they were a child. Whether it was one of those little toys in the McDonalds' Happy Meals, or a brand new Barbie or Tonka truck, the joy that these funny little items brought us is unforgettable. Nonetheless, if you have fond memories of playing with Cabbage Patch Kids, Star Wars toys, or Pokemon cards, you're going to want to keep reading. Who knows? Maybe you have something in your parents' attic secretly worth a ton…
Hot Wheels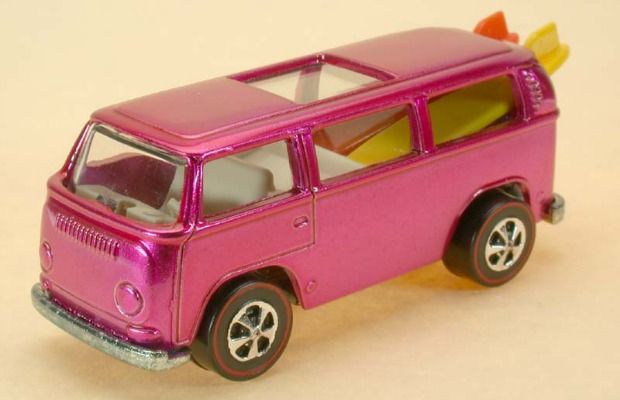 These tiny vehicles are hugely collectible and have been enjoyed by generations of kids. So it stands to reason that there are a lot of interested collectors! This particular Volkswagen Beach Bomb van is one of the rarest Hot Wheels cars around, and not only because of its unique design. One van recently sold for $72,000 at auction! Why are they worth so much? Well, Mattel quickly realized that they wouldn't work on the Hot Wheels race tracks, which resulted in them being discontinued. 
American Girl Dolls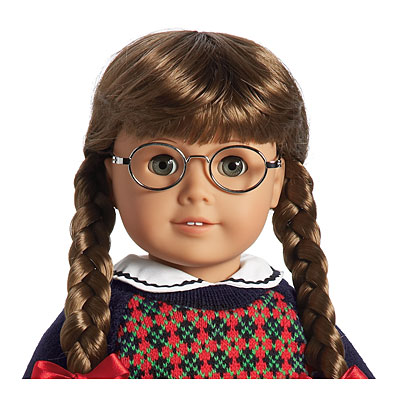 Ah… the coveted American Girl Dolls. Molly McIntire was among the first of these dolls to ever be released in 1996. Don't you think she's adorable? Back in the 90s, you could buy yourself a Molly McIntire for $85, which might seem like a hefty price for these dolls, but when you consider that they now sell for up to $5,000, it doesn't seem like such a bad investment! 
Superman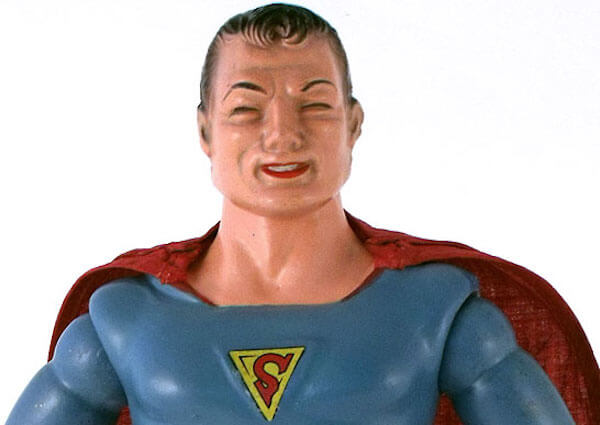 Ideal Novelty and Toy Company are behind this little guy, who is made his original owner nearly 30,000 times what they originally paid for it back in the 1940s. Can you believe it? It sounds like a better investment than an American Girl doll! This DC Comics hero used to be sold for 94 cents, which is about $17 when adjusted for inflation to today's prices. How surprised would you be if you put your old superman toy up for sale and it went for $20,000? Phew!
Cabbage Patch Kids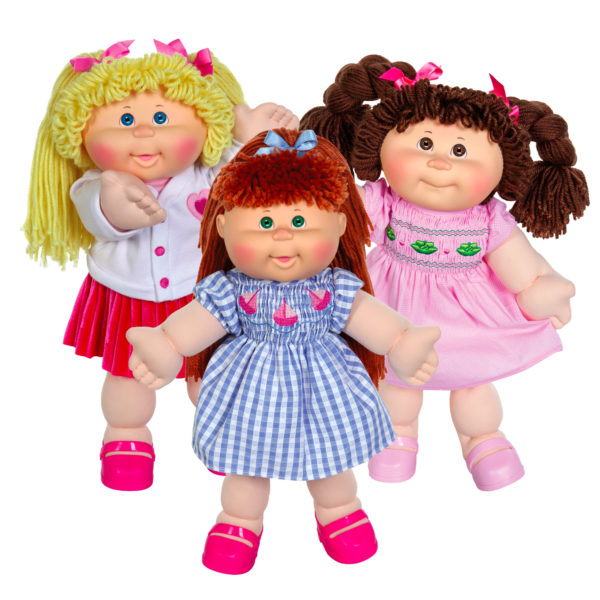 All the 80s and 90s kids will recall the Cabbage Patch dolls. When they originally went up for sale they were half the price of the American Girl dolls at around $40 for an 'adoption fee.' The original 1984 dolls go for a pretty hefty little sum nowadays, and some even go for more than $1,000! In recent years, the dolls were re-released for the next generation, but unfortunately, they haven't been quite as popular as the originals. 
Furby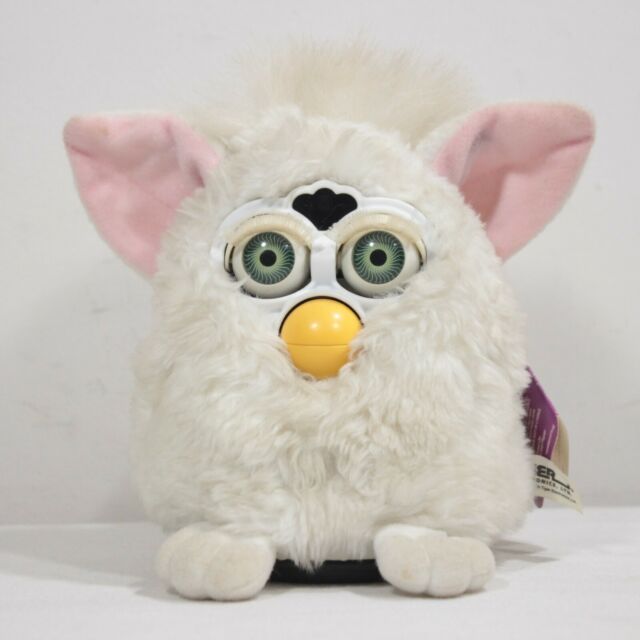 These weird little creatures came out in 1998 and were so popular that full-grown adults were literally having fights in toy stores trying to buy them for their kids. They blinked and made weird noises until they learned to talk, but truly, they were pretty creepy. They clearly weirded someone at the National Security Agency out too, because Furbies were banned from Fort Meade after concerns were raised about the toys being able to 'listen' to conversations. Today, some of the first editions sell for over $900. 
Teddy Ruxpin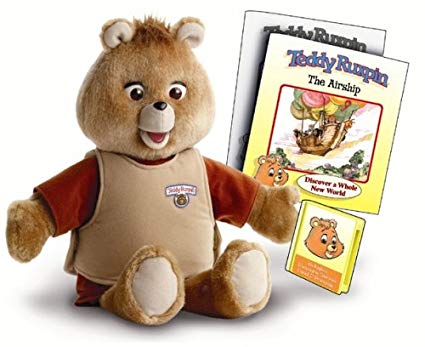 Were you an 80s kid? Some lucky children managed to convince their parents to buy them Teddy Ruxpin dolls, which were about $70 back in the day. They were kind of like the Furbies of the 80s because these weren't just any old teddy bears. They would tell stories and remember who you were, but for some reason, there was no national security panic around the dolls like there was with Furbies. An original Teddy Ruxpin can now sell for around $400!
Lite-Brite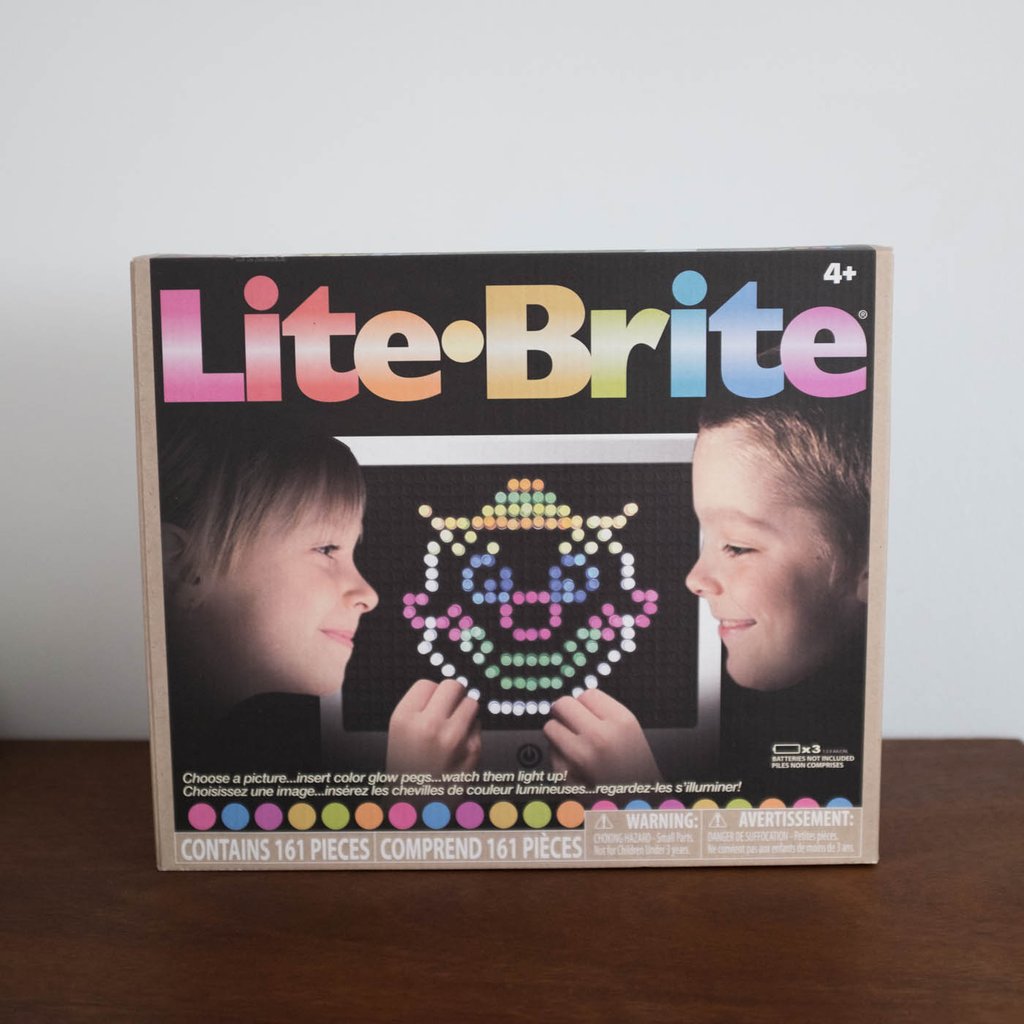 If you thought Teddy Ruxpin was old school, the Lite-Brite is something else altogether. The original Lite-Brites came out in the late 1960s and would set you back about $10. This was a little more than it sounds back then and is about $50-$60 nowadays. Nonetheless, the Lite-Brite was a cute little lightbox that you could 'draw' with by placing colored pegs into slots on the box. Pretty cute, huh?
Barbie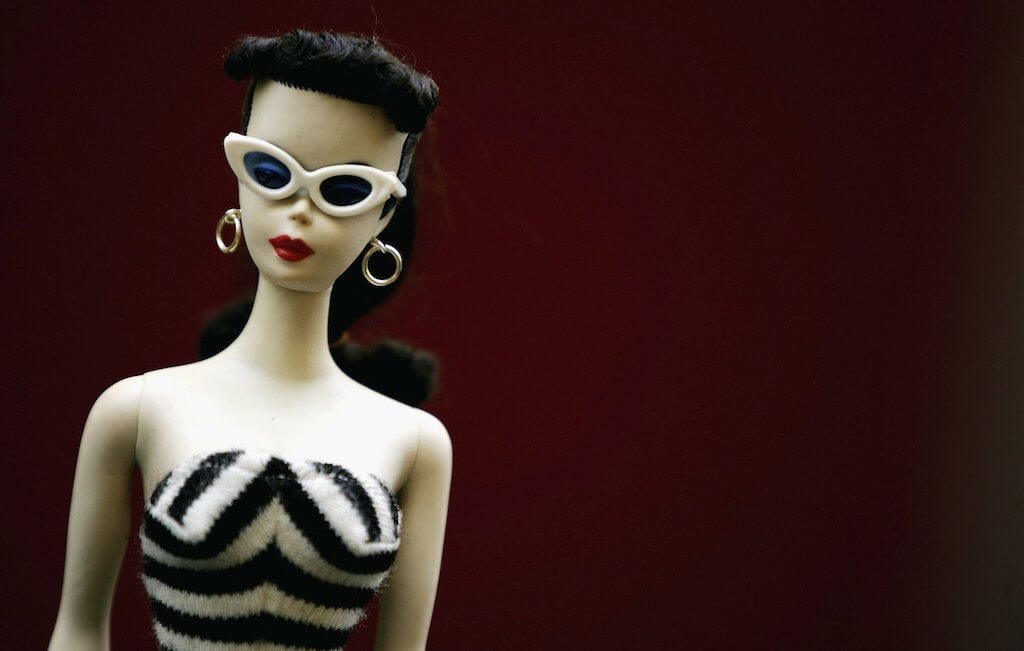 No matter what year you were born in, you will know about Barbie. The original Barbie doll quickly became popular with children, and the first-edition ones are totally iconic in their black and white swimsuits. In 1959, they were $3, but if you have an original doll in a box, you're likely to get over $1,200. But if we're talking first-edition dolls, that figure skyrockets to over $20,000 at auction. 
Strawberry Shortcake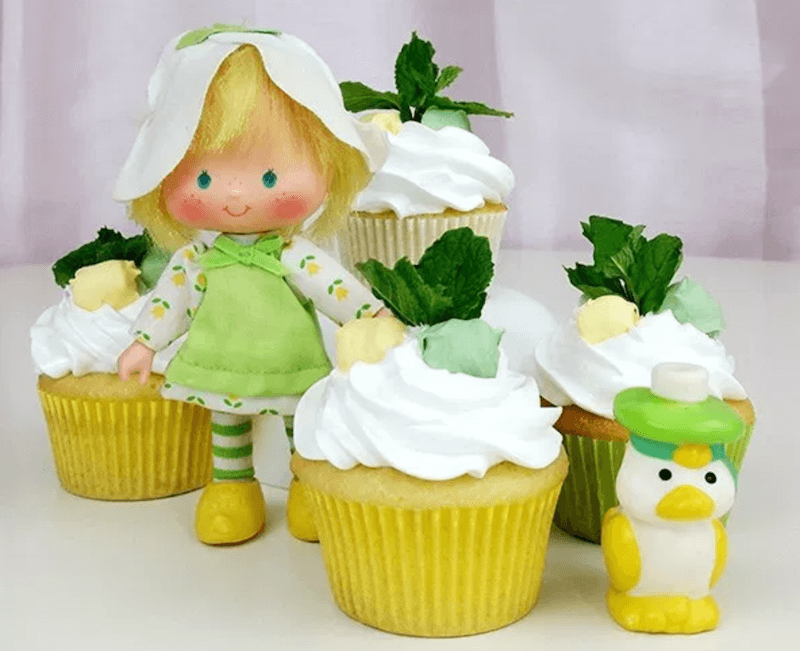 Aside from being super cute, the Strawberry Shortcake dolls are also worth a bunch of money. The original dolls came out in 1979, so many 80s kids will remember these adorable little figurines. You will be surprised to learn that some of the dolls have fetched up to $1,000 at auction! Not bad for something that's only, er, 40 years old. Wait, was the 80s really that long ago? Time flies!
My Little Pony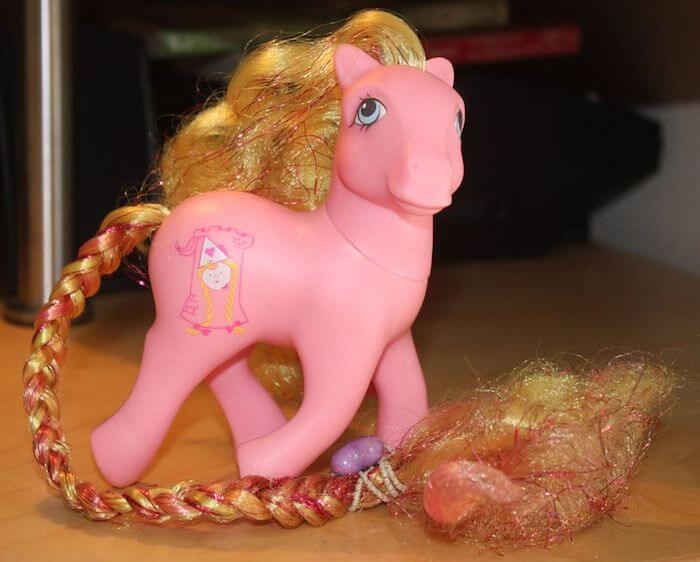 When you think of these candy-colored pony figurines, surely you think of the theme song from the 'My Little Pony' TV series that came out in 1986. There was also a series in the 90s, and a new one was released in 2010 too. That should give you some idea of how popular they are! While you could get these cuties at Toys R' Us in the 80s, there were some versions, like Rapunzel and Goldilocks, that you could only get your hands on via mail order. The former goes for over $1,000 on eBay now!
Darth Vader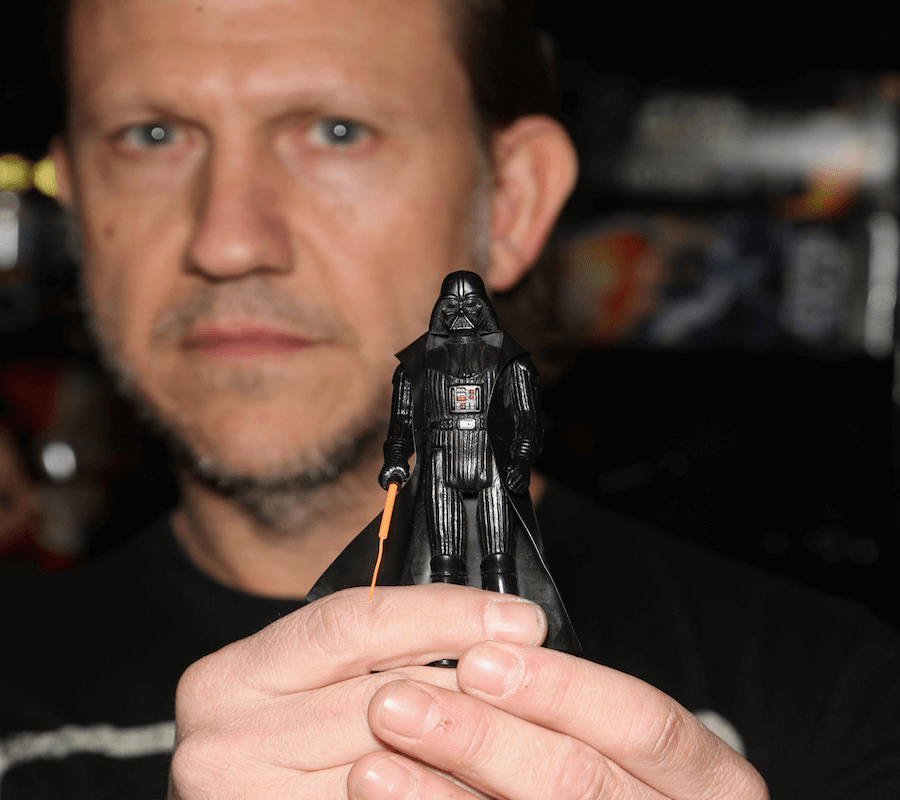 The original 1977 movie changed popular culture forever. It would only later be called 'A New Hope.' And with any new franchise comes a bunch of toys and merchandise that kicks off an obsession spanning decades. The Star Wars franchise is very much alive and kicking today, and the original 1978 toys were less than $3 a piece. This Darth Vader with a telescopic lightsaber can fetch up to $6,000 today, which just goes to show how serious the fandom is about their collections.
Luke Skywalker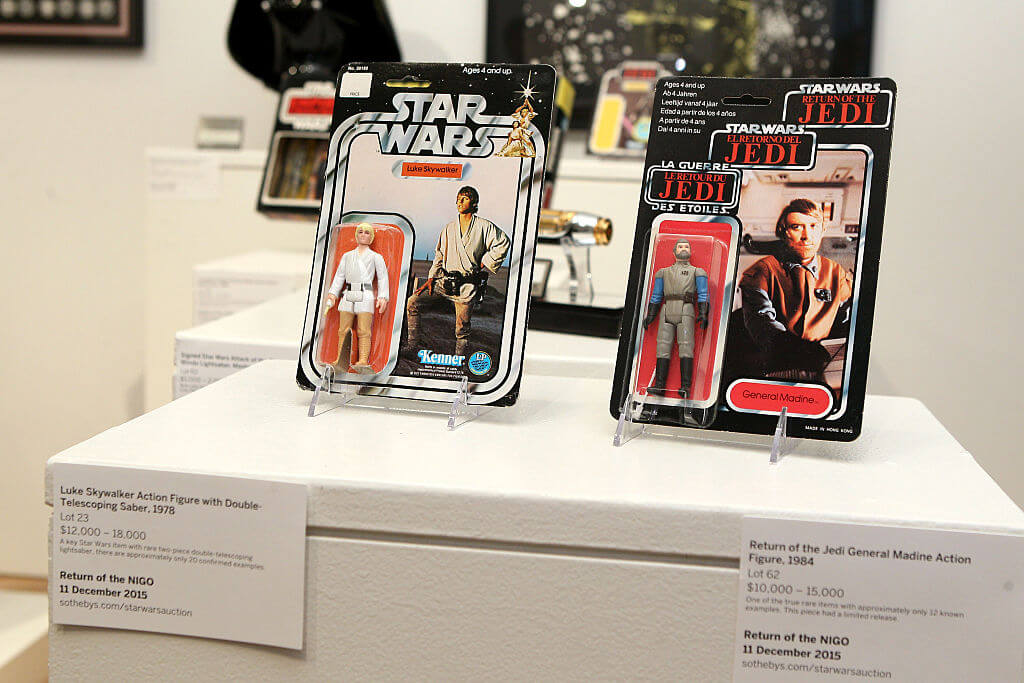 It would be pretty rude to talk about Luke Skywalker's dad without talking about Luke himself. In 2015, an original 1978 Skywalker action figure sold for $25,000 at a Sotheby's auction! The same collector also sold a few rare versions of the Boba Fett figurine from Hungary and Canada, and these guys sold at $6,250 and $15,000 each respectively. Sounds like it really pays to hold on to your old toys!
Matchbox Cars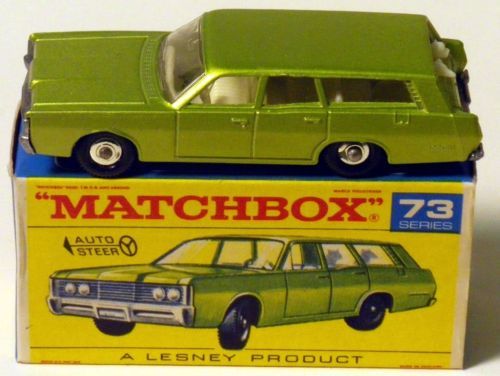 These tiny vehicles first hit shelves in 1953 and were sold for a mere pittance. Lesney Products was the original seller, but Mattel eventually took over the brand. So if you happen to have a Lesney-branded Matchbox car lying around somewhere, you might want to hold on to it. In 2004, Jim Gallegos bought a single brown No. 30 crane for a whopping $13,000! Can you imagine?
Model Burro Cranes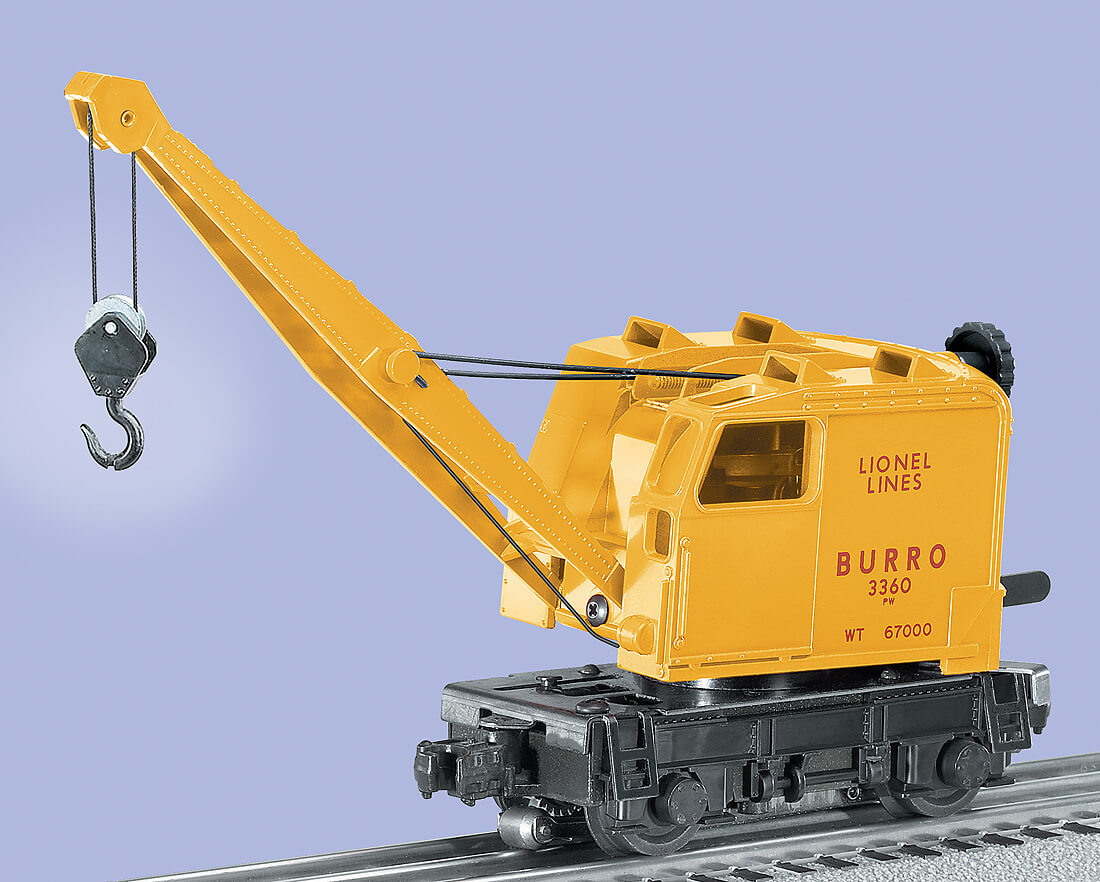 Model cranes are weirdly popular among collectors, and we don't mean the bird kind. This particular Lionel 3360 Burro Crane was a prototype and went for over $85,000 at auction. In many countries, that kind of money would be enough to buy a house. At any rate, it's more than a year's salary for most people, so this seller had to have been happy with a sum like that.
Pikachu Pokémon Cards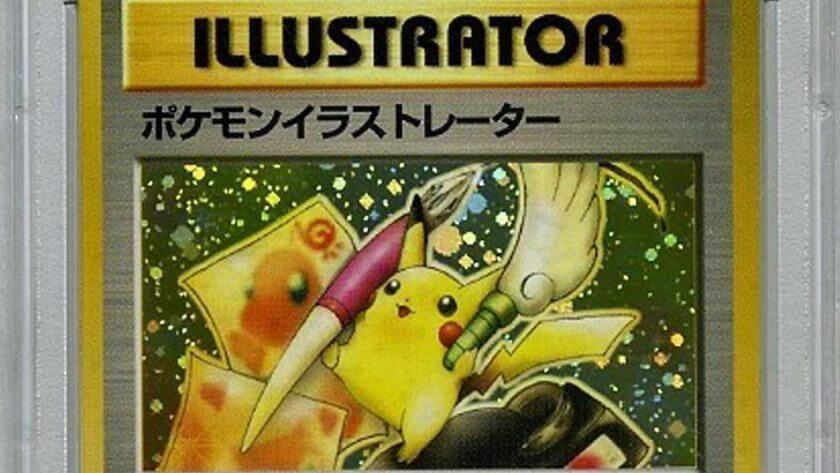 In early 1999, Pokémon trading cards became a Thing. Similar to Magic and Yu Gi Oh, the game took off among both children and adults, so many people will remember the thrill of opening a fresh deck and getting stuck into a game. This Pikachu Illustrator card is one of the rarest in existence, and according to estimates, only 39 were ever made. This is why one was recently listed for $100,000 at auction! Phew. 
Capcom Pinball Machine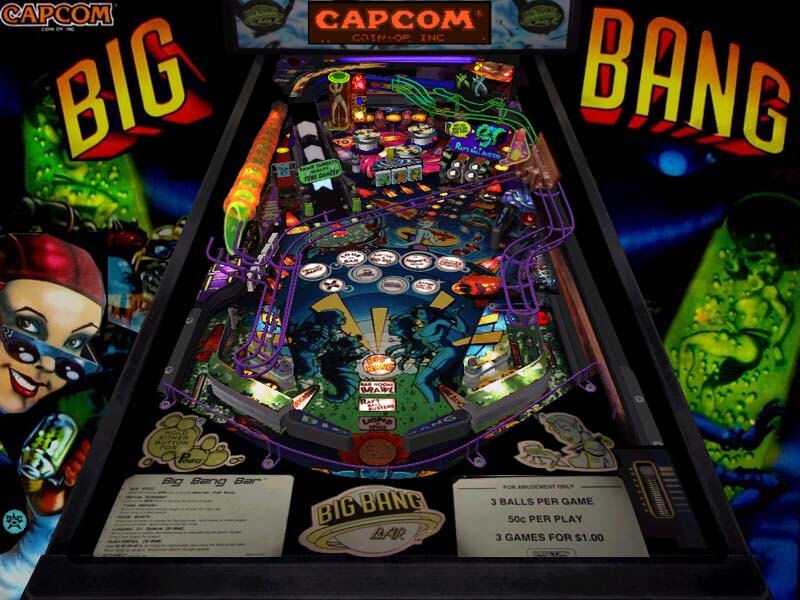 This Capcom Big Bang Bar Pinball Machine was first shown at a 90s Pinball Expo Show in the U.S., and the prototypes resulted in a few units being produced. While the actual figure is unclear, it is likely to be less than 50, so today some of these machines sell for around $30,000 each. And because they're so large and so rare, they're probably not the kind of thing you're going to have to hang around in your parent's basement. But still, one can dream!
Garbage Pail Kids Cards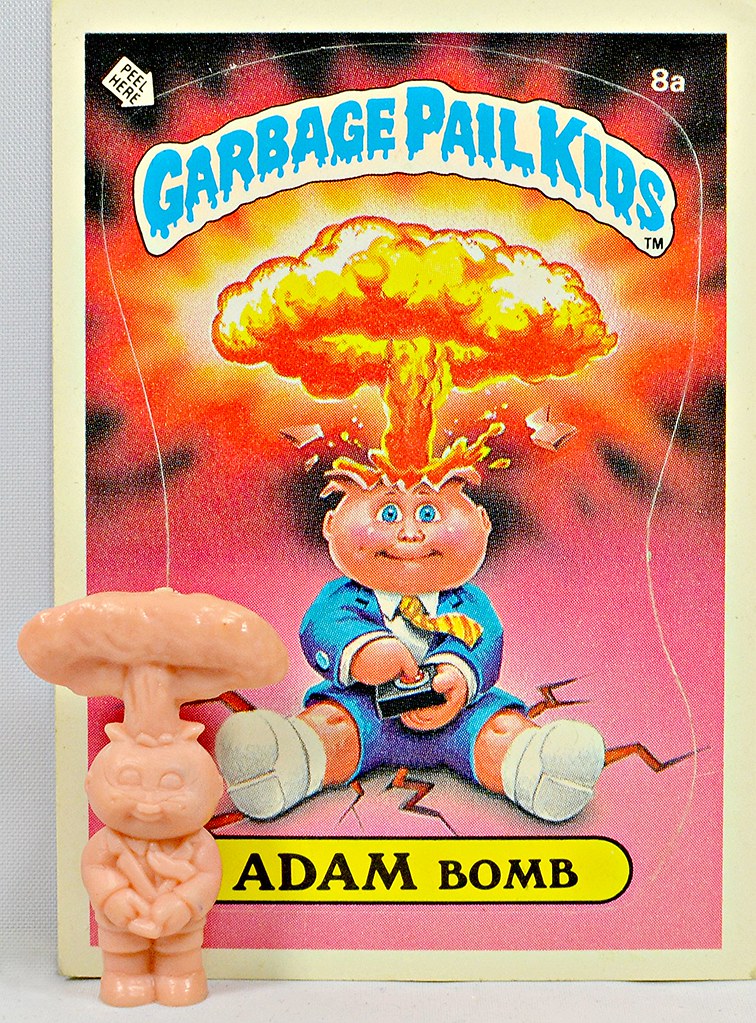 Here's another one for the 80s kids. And probably for some of the children of the 70s too! These Garbage Pail Kids cards were a parody of the wholesome Cabbage Patch dolls and were among the best-selling of their time. If you have any stashed away someplace, now is the time to see what they're worth. The 'Adam Bomb' cards, in particular, could fetch you up to $4,000 at auction! But even if you don't have one of these guys, other cards have also been valued around the $700 mark.
Wun-Dar He-Man
He-man is one of those Saturday morning cartoons that came along with a bunch of merchandise and hype. Over the span of a few years, doting parents spent over a billion dollars on toys that featured the He-Man likeness. But when Wonder (yes, the bread) started giving away He-Man toys with the purchase of a loaf, the hype got even more real. Now, these limited-edition toys fetch $1,000 or more at auction!
PEZ Dispensers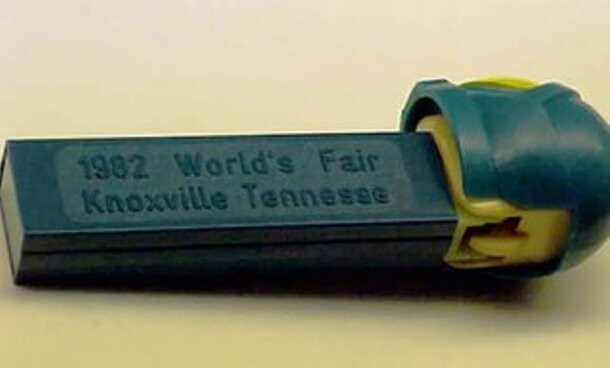 By now we're sure you've figured out that any kind of big-selling toy prototype is likely to be worth something. And this is definitely true of this prototype World Fair Astronaut PEZ dispenser. It's a one-of-a-kind and went for a mind-blowing $32,000 at auction. Well, if you combine a kid's toy with candy, it's bound to be a hit!
Super Soakers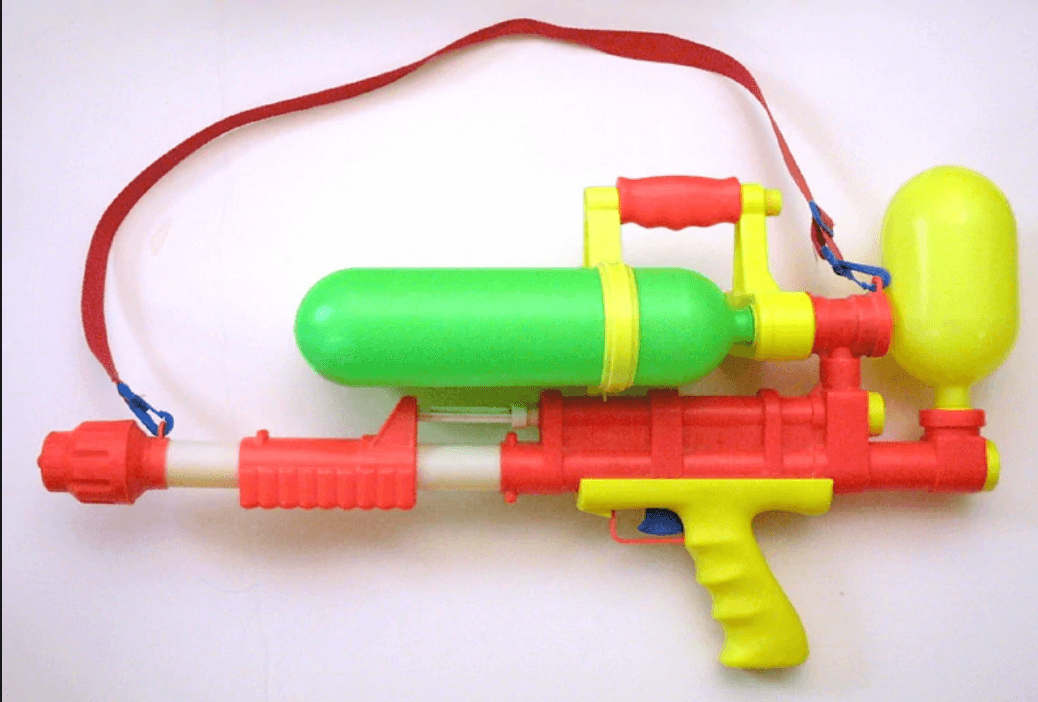 A good old-fashioned water fight used to be the highlight of any summer holiday, especially if you were lucky enough to have one of these bad boys! What's even cooler is that they don't make a huge mess like water balloons do. Nonetheless, if you have one of these lying around, they could be worth anywhere upwards of $100! 
Charizard Pokémon Cards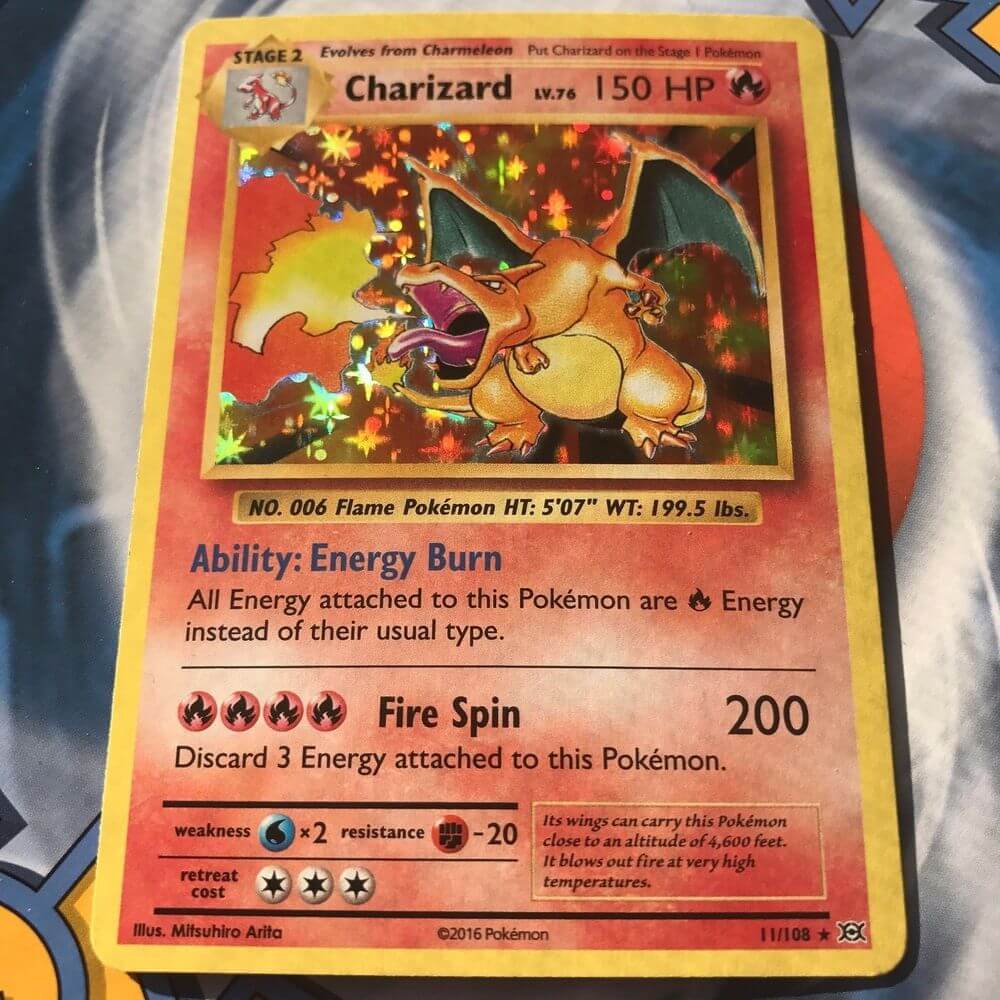 Remember Charizard? We fell in love with this lovable goof as kids when we watched the hit Pokémon TV show. But the franchise has shown no sign of slowing down, with Pokémon Go still being immensely popular with fans both old and new. This holographic Charizard card was often imitated, but the real ones are worth $3,000 nowadays!
Beanie Babies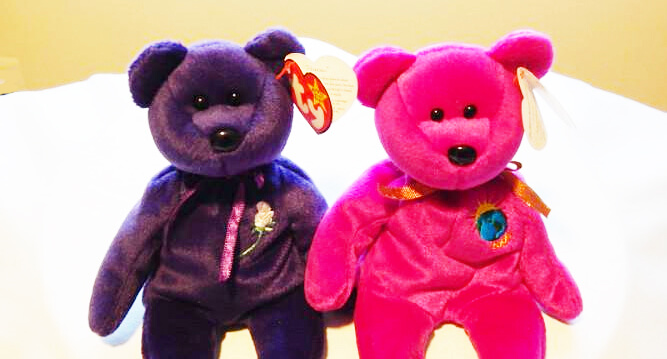 When I was 12, I won a magazine competition and the prize was a bunch of Beanie Babies! So you can bet that when I heard they were worth something I quickly called my parents to check they were still in the attic. Maybe you have some hiding away somewhere too? Well, if these guys look familiar, today is your lucky day. Some of the rarer Beanie Babies will easily fetch thousands on the internet, and considering they retailed at around $10 a pop, this is one investment you won't regret. 
MUSHA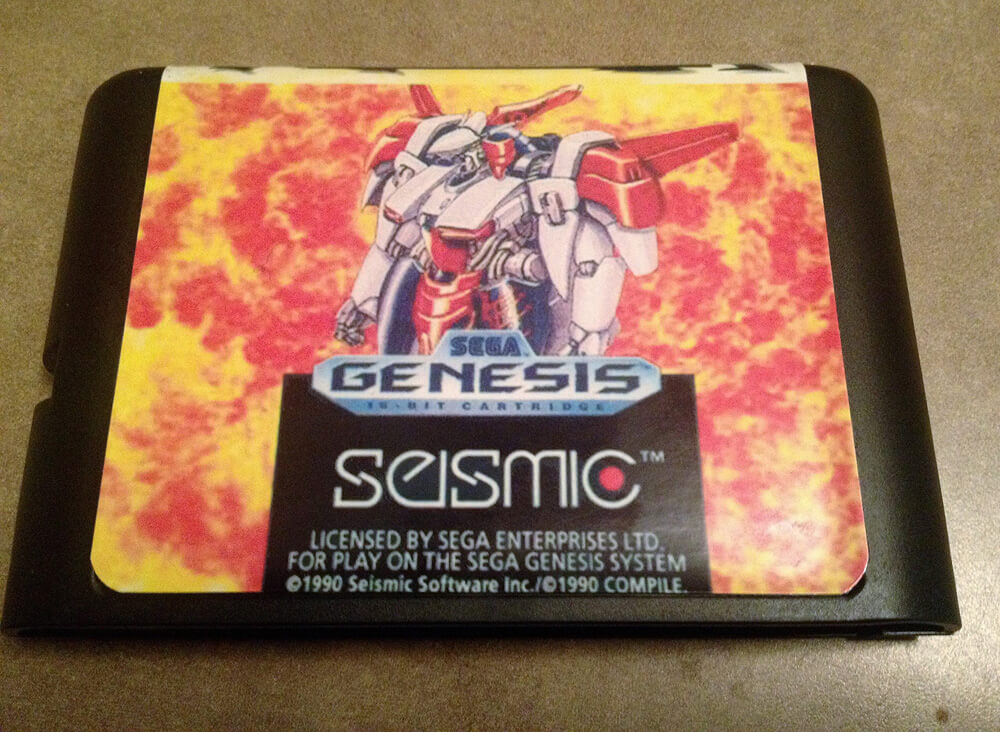 Video games were an entirely different beast in the 90s. There were, of course, the big games, like Super Mario, Sonic the Hedgehog, Street Fighter, Doom, and Mortal Kombat. But this Sega Genesis game called MUSHA wasn't quite as complex. Essentially, it was a shooting game where the player was a flying mecha pilot, who had to destroy a massive computer to save the Earth. If you have one hiding at your parents' house, it might be worth up to $500!
G.I. Joe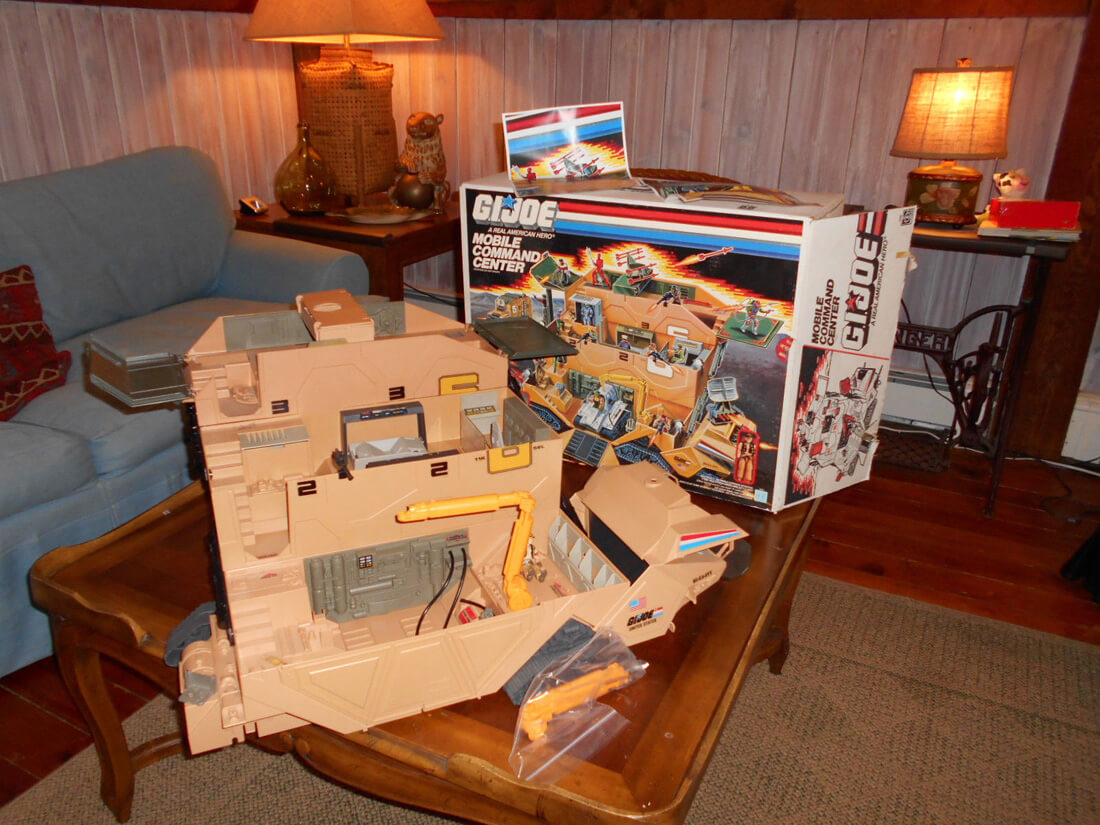 These U.S. Army-themed toys and figurines were the original action figures, and the initial line was released in 1964. If you're not from North America, you might have known G.I. Joe as 'Action Man,' as they were licensed to Palitoy in the U.K. for the non-American market under this name. If you have a Starduster action figure, they can go for $300 easily at auction! It turns out these macho dolls were more than just a boyfriend for Barbie!
Transformers Action Figures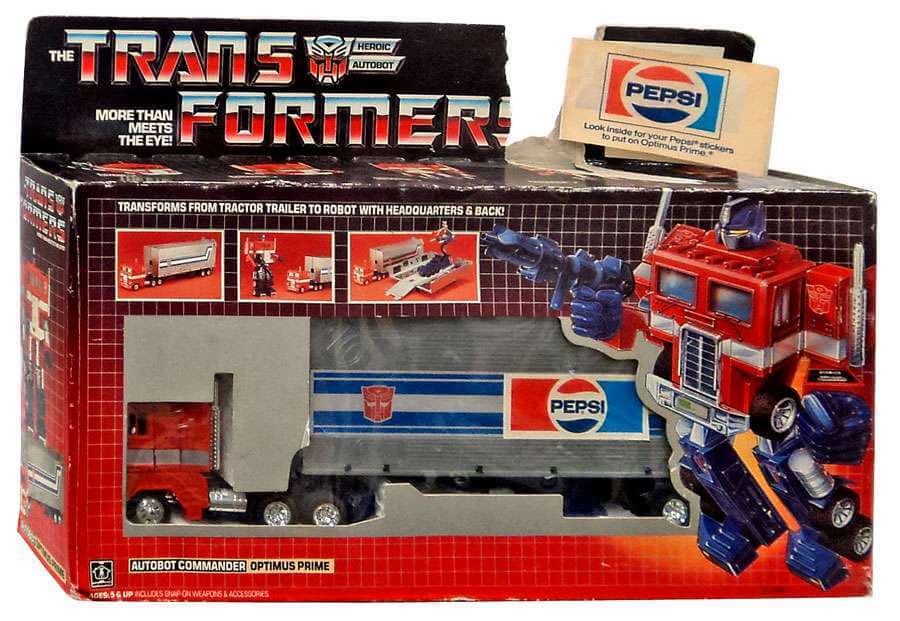 The original robots in disguise aren't a new phenomenon invented by Michael Bay. but the director is responsible for bringing some of the original hype back. Funnily enough, however, the first twenty-first-century Transformers movie in 2007 was intended to be a G.I. Joe film, but Hasbro thought it might not be a sensitive choice given the political climate. At any rate, the original figures were produced in 1984 after a bunch of Hasbro reps got sent to Tokyo to scout out new ideas for toys. They then worked with Marvel to develop the comics. The Optimus Prime figurines now sell for around $600, so maybe we do have something to thank Michael Bay for. 
Magic: The Gathering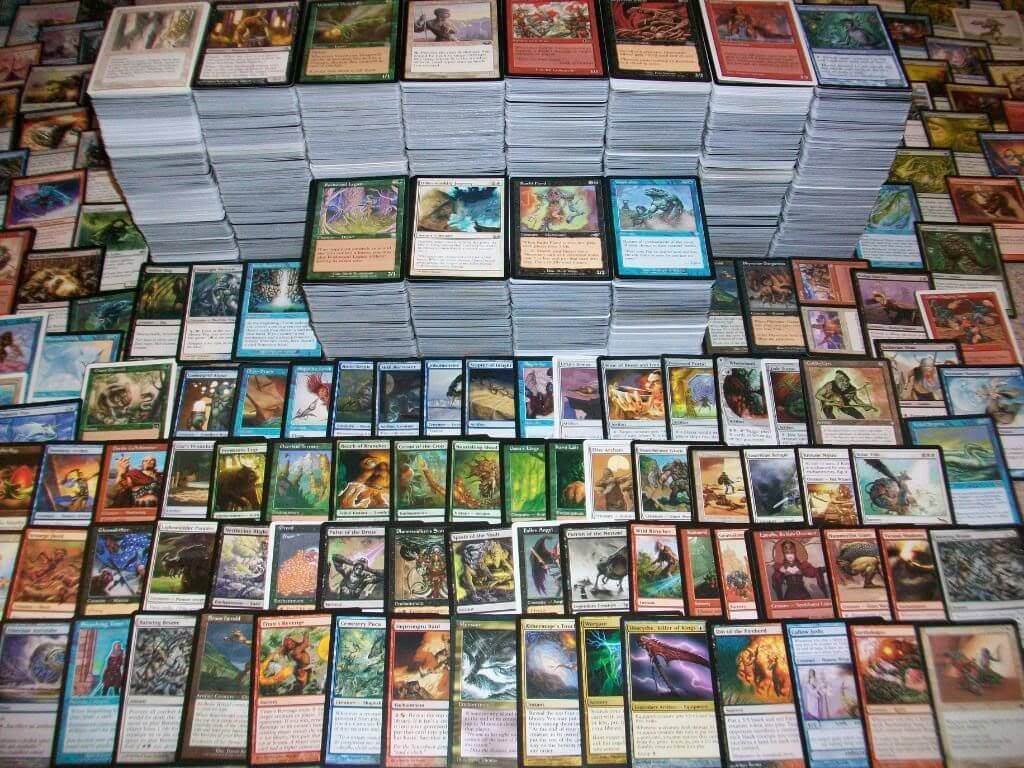 In 1993, Magic: The Gathering was launched, and some of the very first starter decks poured out onto shelves. It might have been a little nerdy back in the 90s, and even today it still has a kind of geek status, but those nerds were onto something. Recently, a mint condition starter deck was sold for over $8,700, and there are individual cards that also go for some pretty astounding sums on eBay. 
LEGO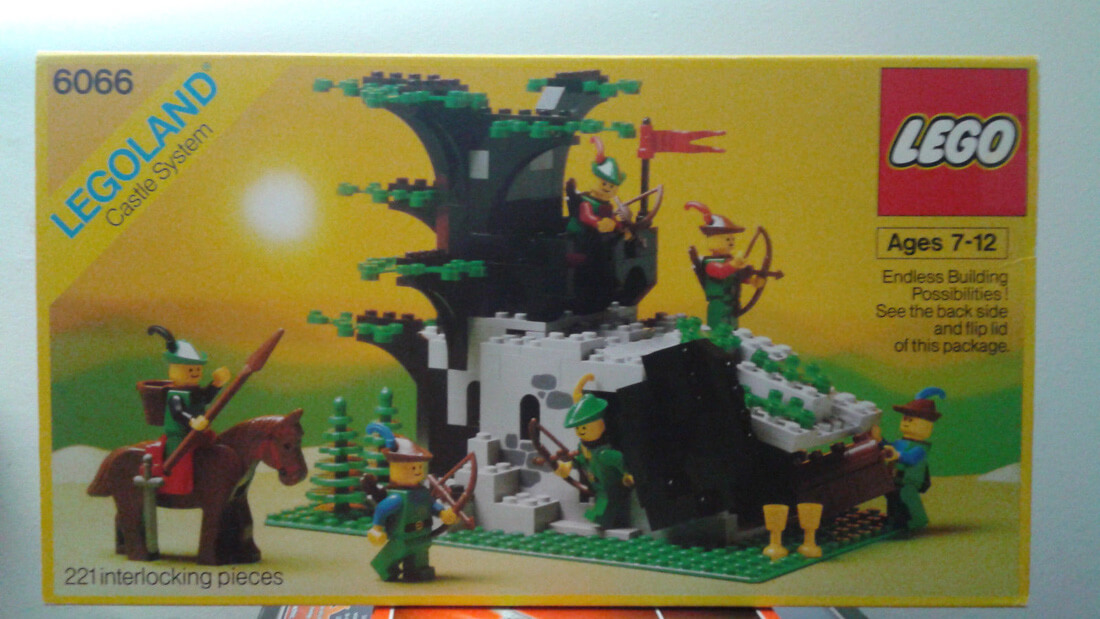 The soles of parents' feet everywhere collectively groan at the mention of the word 'Lego.' If you've ever stood on these plastic bricks, you will know exactly why. Lego started out in Ole Kirk Christiansen's workshop, where the Danish carpenter made wooden toys in the 30s. By 1947, Lego was a fully-fledged company, and this is also when the plastic bricks we know today were first produced. One of the Monorail Transport System sets will earn you at least a thousand dollars!
Yu-Gi-Oh!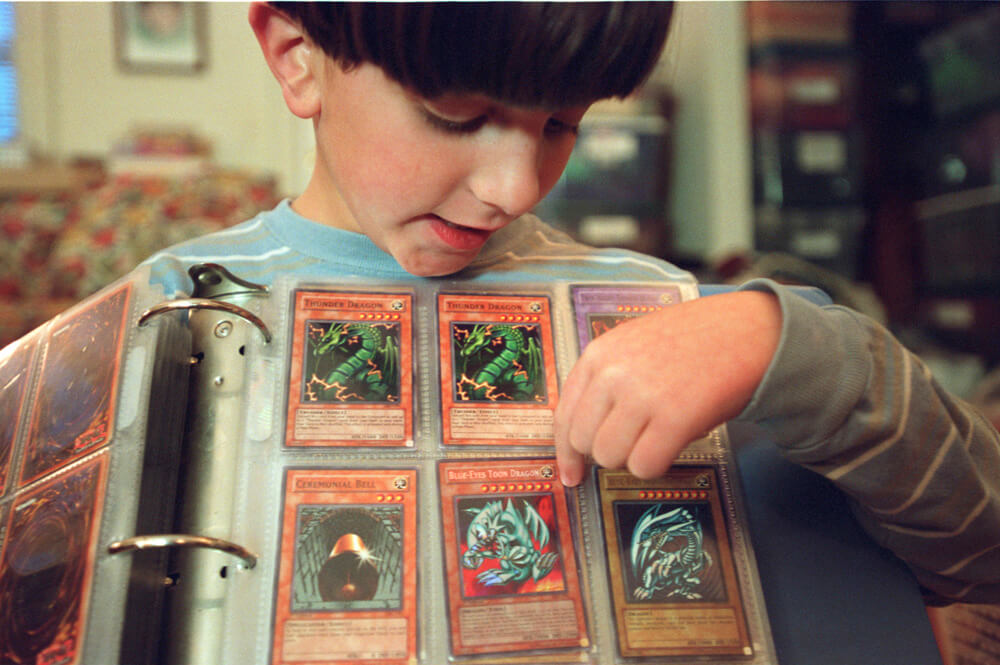 Just as Marvel worked with Hasbro on Transformers, the Yu-Gi-Oh creators had the sense to put out both a TV series and an associated set of cards to get kids really excited about the game. And to a great extent, it worked. While they weren't as popular as Pokémon cards, they will still fetch you a pretty penny at auction. The classic booster boxes can even sell for more than a thousand dollars. Wowee!
Monopoly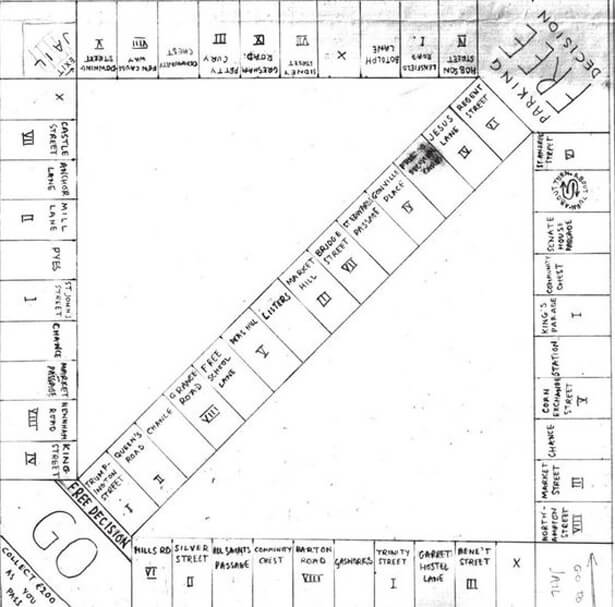 If you want to ruin a perfectly good family gathering, everyone knows that the best way to do it is to get out Risk. Failing that, Monopoly is also a surefire way to wind up your folks and your siblings. Maybe they should make the game slogan read 'ruining Christmas Eve since 1933.' At any rate, the very first edition of Monopoly sold a few years ago for over $140,000. But even if you don't have a 1933 version, you might still be surprised at what your old board games could sell for.
Superman Comics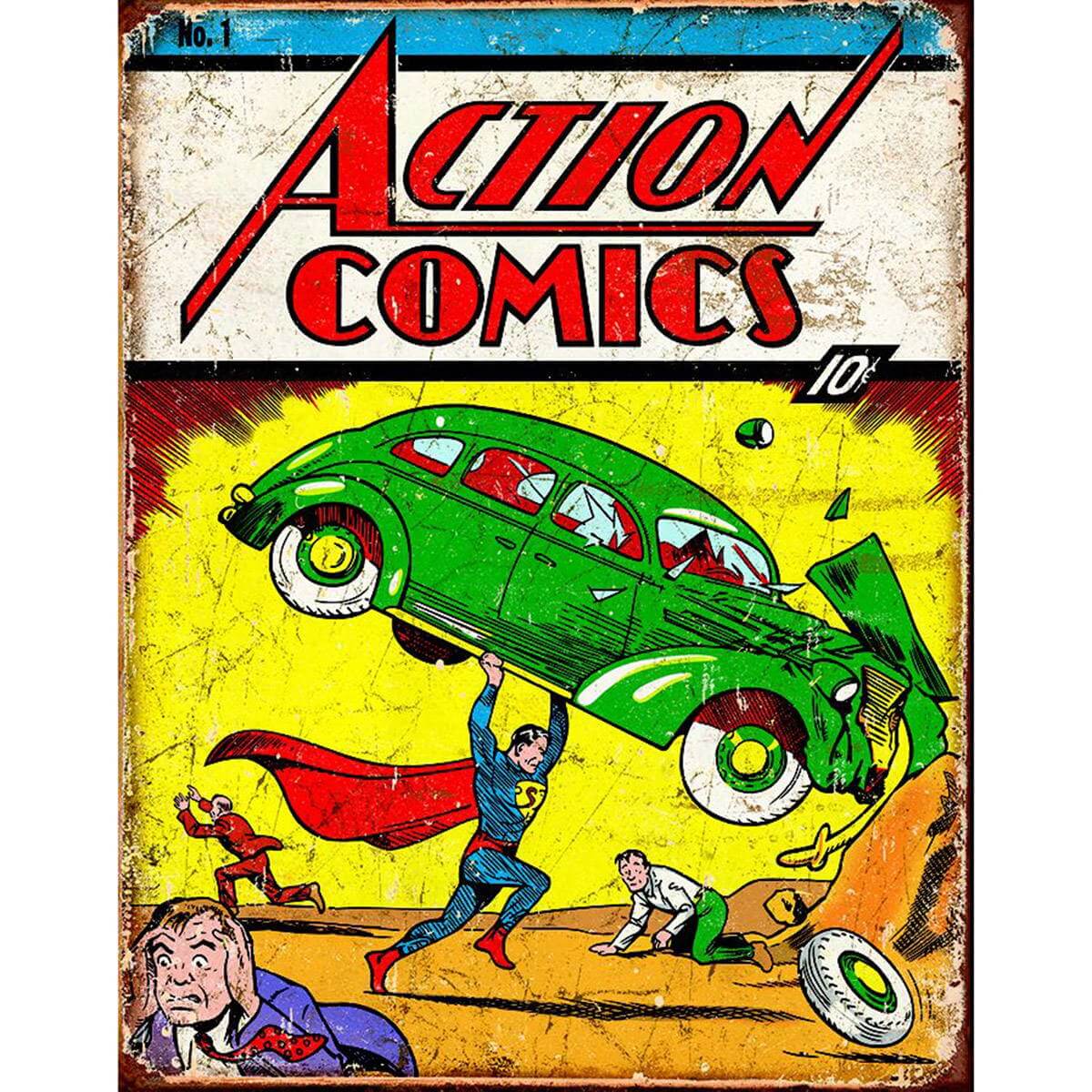 The kryptonite-averse superhero is probably the most famous action hero of them all, aside from Batman. We should really start calling him the $3.2 million dollar man though because this is how much the original comic featuring Superman went for back in 2014. Why did it sell for such a ludicrous sum? Well, less than 50 were produced worldwide, which makes these particular comics extremely rare.
Push Cart Pete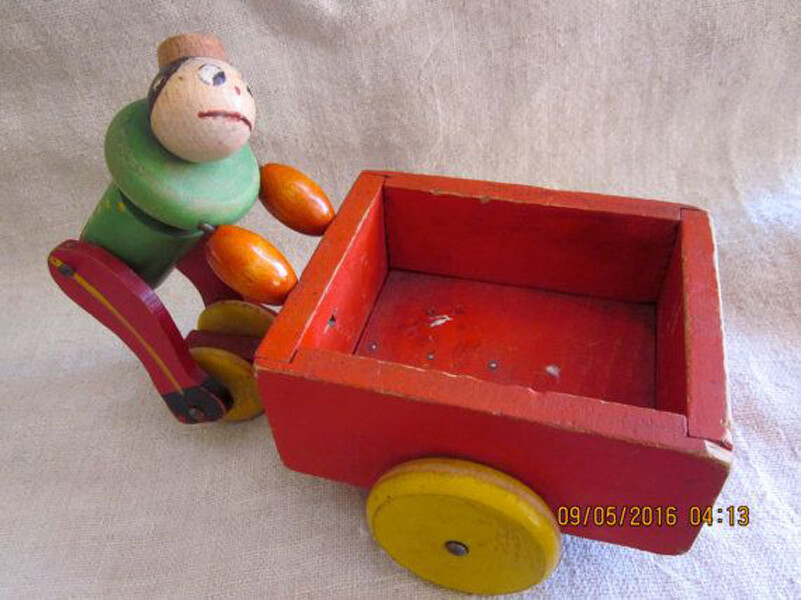 Our friend Pete here is one of the original Fisher-Price toys and could be purchased for a meager fifty cents when he first came out. But the resale value of Pusher Pete now is much higher. Got one hiding in the attic? You will find that this little pushcart fellow is worth more than $3,000, which is pretty impressive for such a simple toy. Don't you think he looks a bit concerned? Maybe he lost whatever was in his cart!
Lionel's Pennsylvania Trains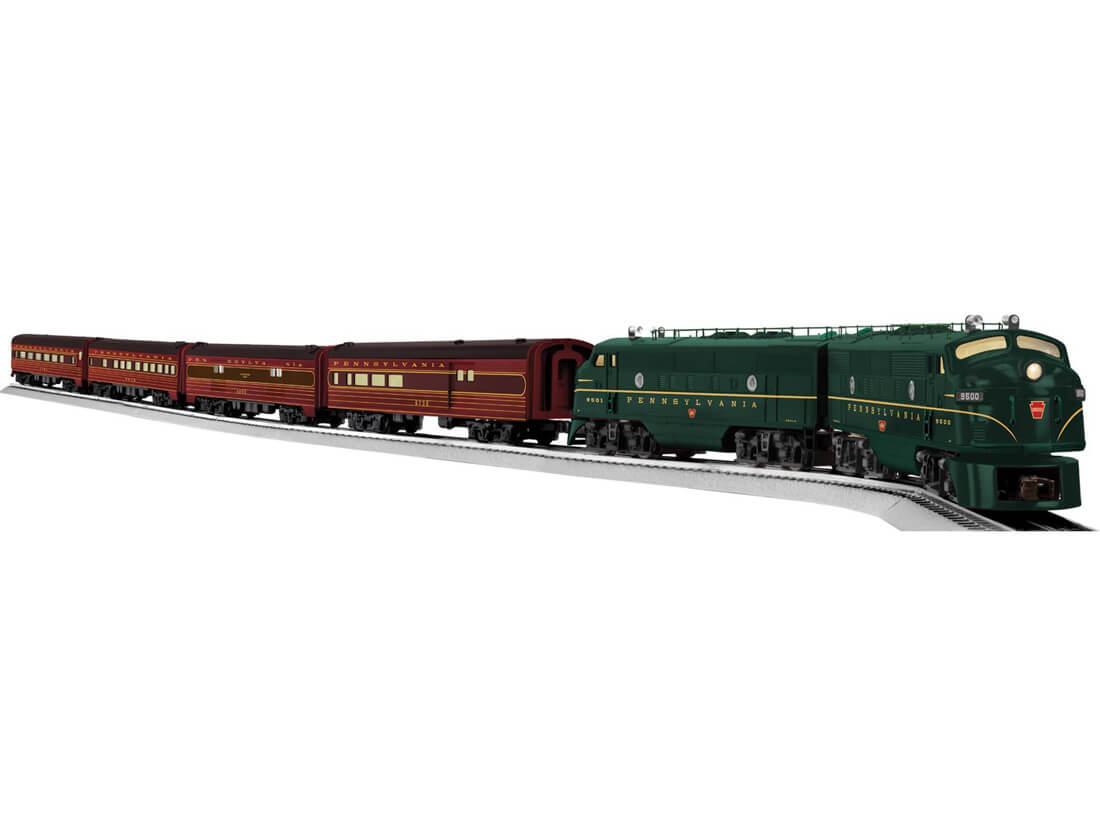 In the 50s, during the heyday of these electric model trains, Lionel Corporation was selling $25 million of trains every year. While the company had been around since 1900, it took fifty years for them to really get off the ground, or rather, on track. But the 1934 Standard Gauge model trains alone will go for $25 million now, which is pretty mind-blowing when you think about it. These little trains even had a little horn noise and cool sound effects. Neat, huh?
Game Boy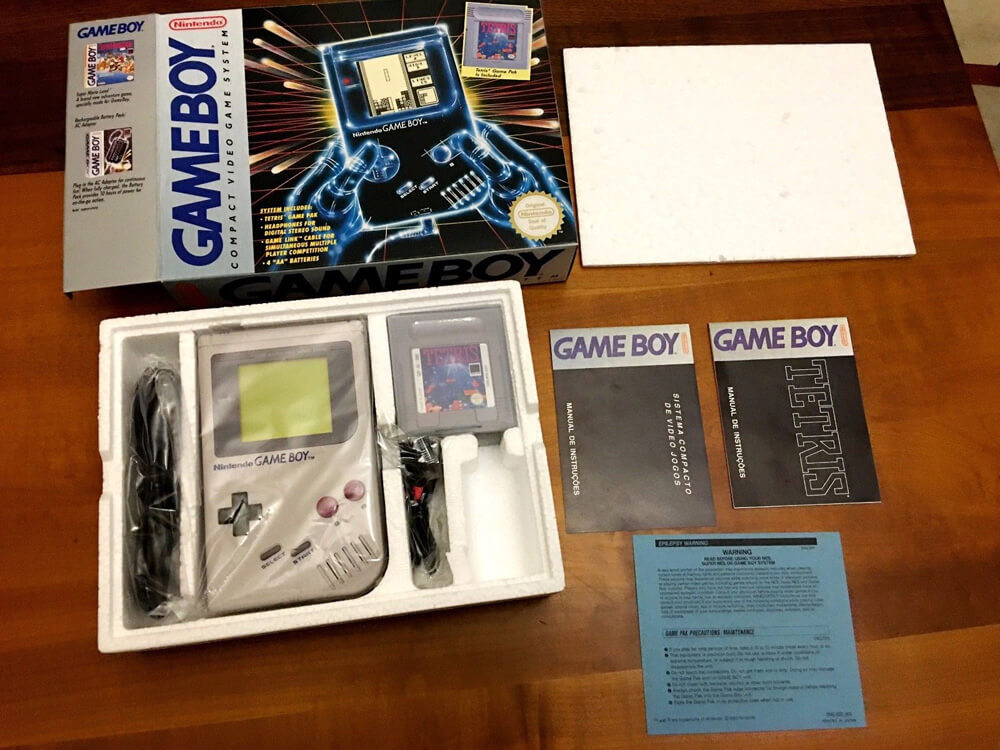 The hand-held Game Boy has been produced in so many different releases that it's hard to keep up. Whether you have a DS, a Game Boy color, or even an original 1989 version, everyone who had one of these babies remembers how much fun they were, and still are. Mint condition Game Boys now sell on eBay for a thousand dollars, but you might want to hold on to them because they will surely only increase in value over time.
Mario Kart 64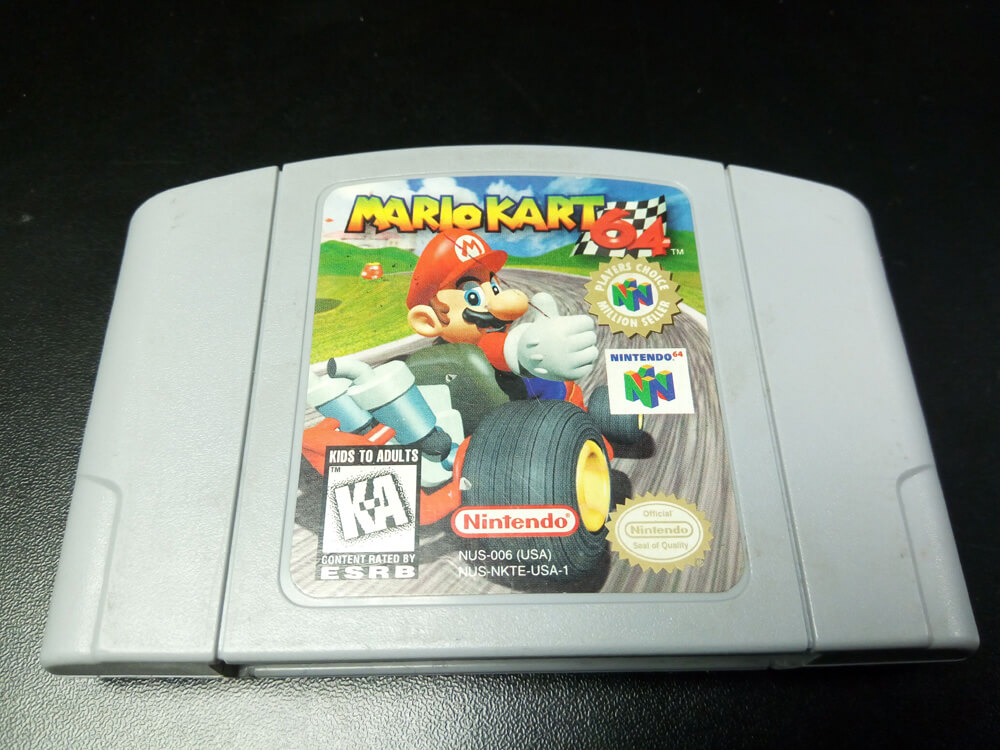 If Monopoly ruins families, Mario Kart brings them together. And after an hour or so, tears them apart again after someone throws a tantrum about losing against Wario or Bowser yet again. But the very first Mario Kart game was released on Nintendo 64. Maybe your Nintendo stopped working, but that doesn't mean that your games have to stop working for you! Mint condition Mario Kart 64 games go for nearly $1000 on eBay these days.
The He-Man Playset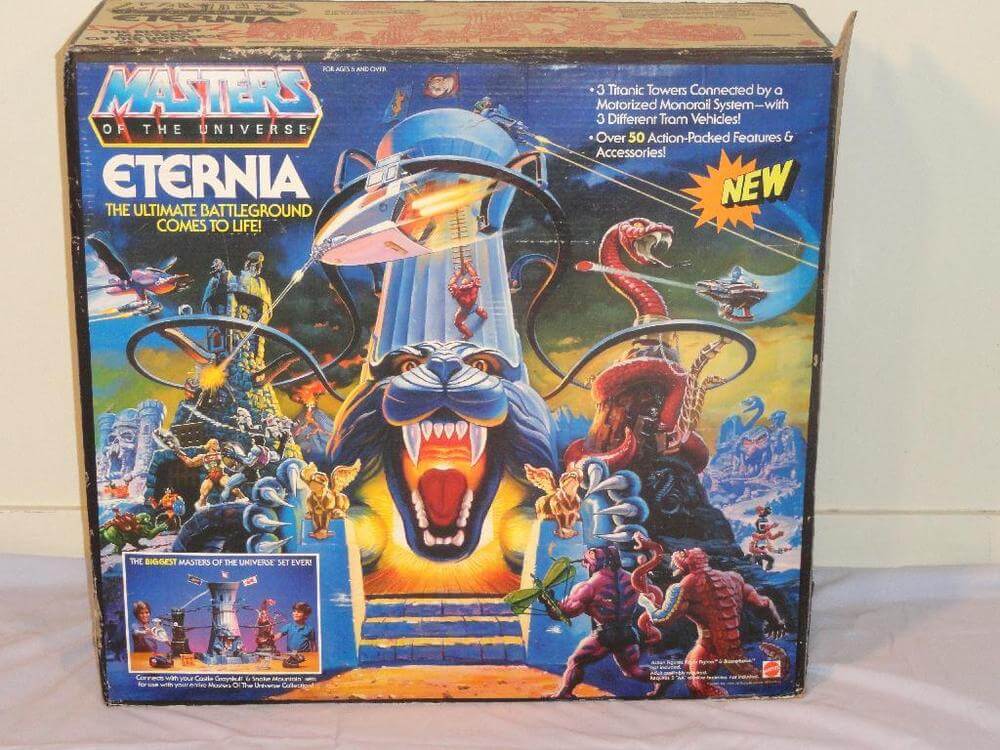 Ever wanted to act out a He-Man vs Skeletor battle in real life? Short of dressing up in outrageous costumes and using your imagination for the rest, there aren't many options for living your wildest He-Man dreams. Unless, of course, you have a Master of the Universe Eternia Playset. If you have one in good condition, you will be pleased to hear that these sets now go for around $1,900 on eBay!
Lord Skeletor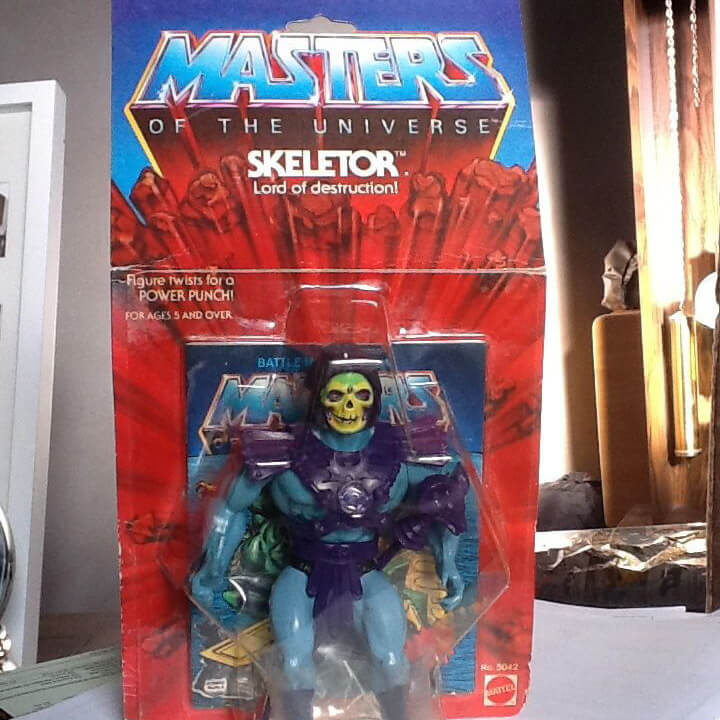 No hero is truly a hero without an arch-enemy, and He-Man is no exception. Skeletor was the nemesis of He-Man, and the only reason he got the short end of the stick so often was because he didn't seem to pick very good accomplices. This bony fellow was in just over half of all of the 80s He-Man cartoons, and a mint condition Skeletor figurine might get you $1,500 at auction!
Ninja Turtles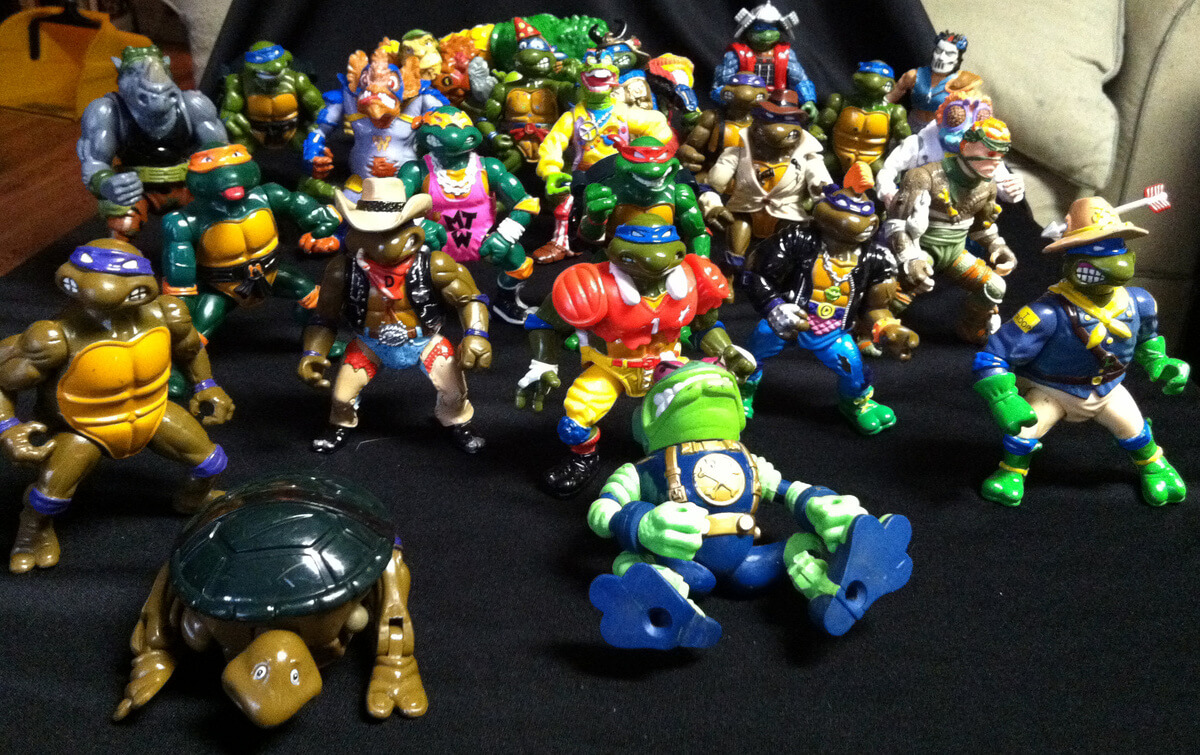 The pizza-loving, crime-fighting turtles from the 1980s still hold a very special place in the hearts of many people. The merchandise that came along with the Teenage Mutant Ninja Turtles was some of the most awesome of the entire decade. There were action figures, the TV show, the video games, and more. The figurines, in particular, can go for as much as $5,000 on the internet nowadays!
Jem and the Holograms Dolls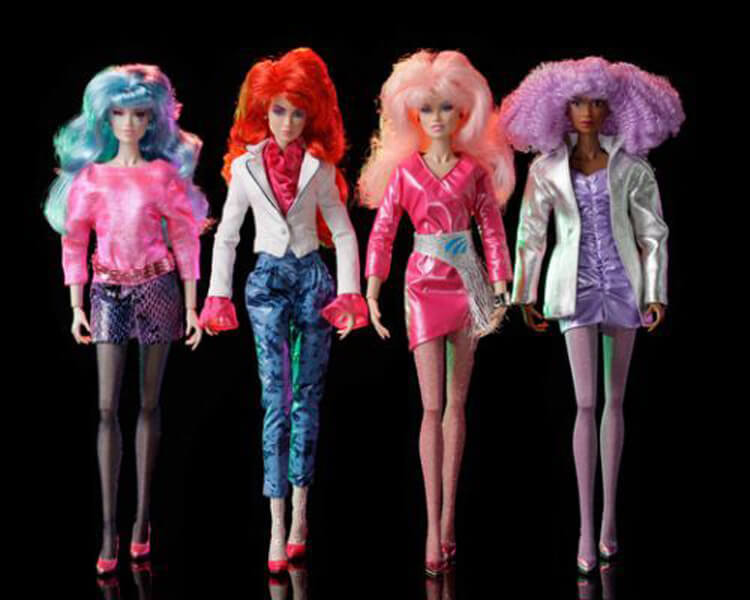 If you saw these in the store today knowing nothing about Jem and the Holograms, you might just think they were a cool new 80s-themed doll. At most, however, Jem and her friends are cousins to Barbie, Skipper, and Midge. They have big ambitions, and even just one of these dolls might fetch you $700 at auction. They're definitely something you'll want to dig out of your parents' attic, even if it's just to admire them again!
She-Ra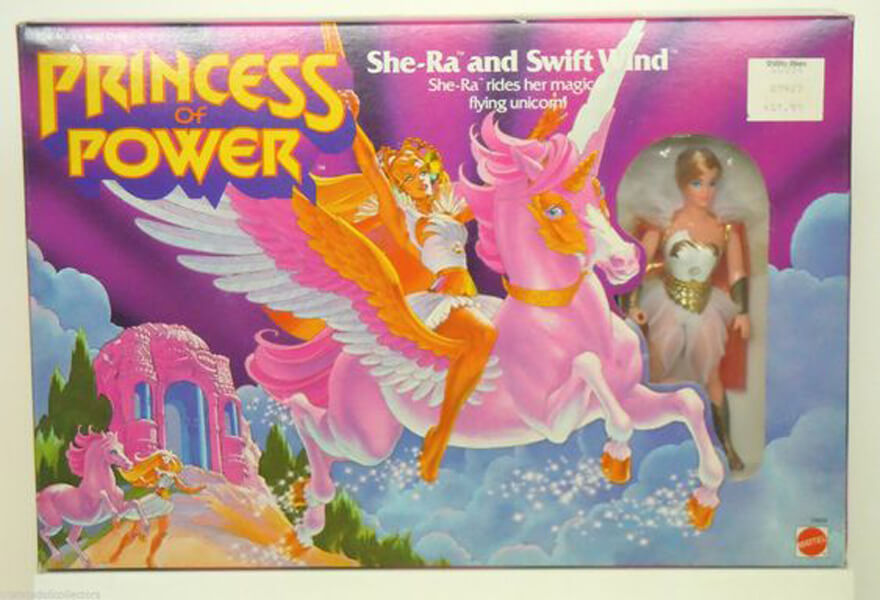 He-Man has a sister. And her name is She-Ra. It's odd that they didn't call her She-Woman, but maybe it was just a little bit too long to be a catchy name. At any rate, if He-Man was strong by himself, he and his sister together were an unstoppable force. The original box-set She-Ra dolls are super valuable and have been listed around the $4,000 mark. 
Boba Fett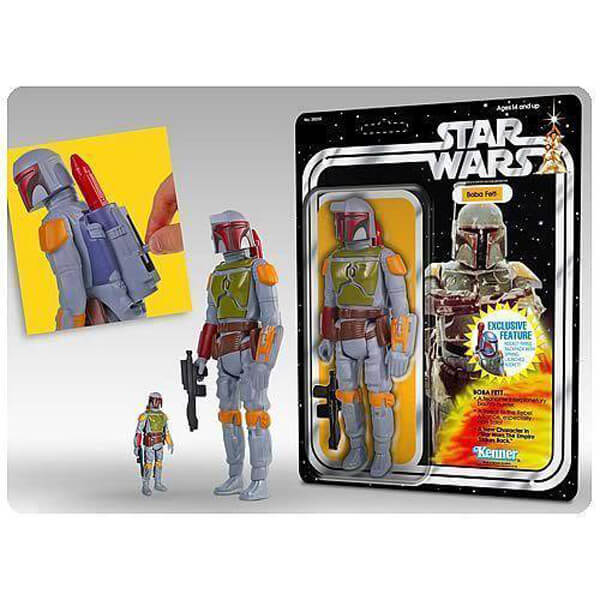 Boba Fett is probably one of the least-known to Star Wars outsiders, but he sure is worth a lot. Maybe we should have seen that coming too, considering he is a bounty hunter. If you have one of these bounty hunter dolls and are hunting a bounty yourself, you might want to take a look at eBay. Some of the rarer Boba Fett toys are selling for $5,000 on the popular auction site!
Easy-Bake Oven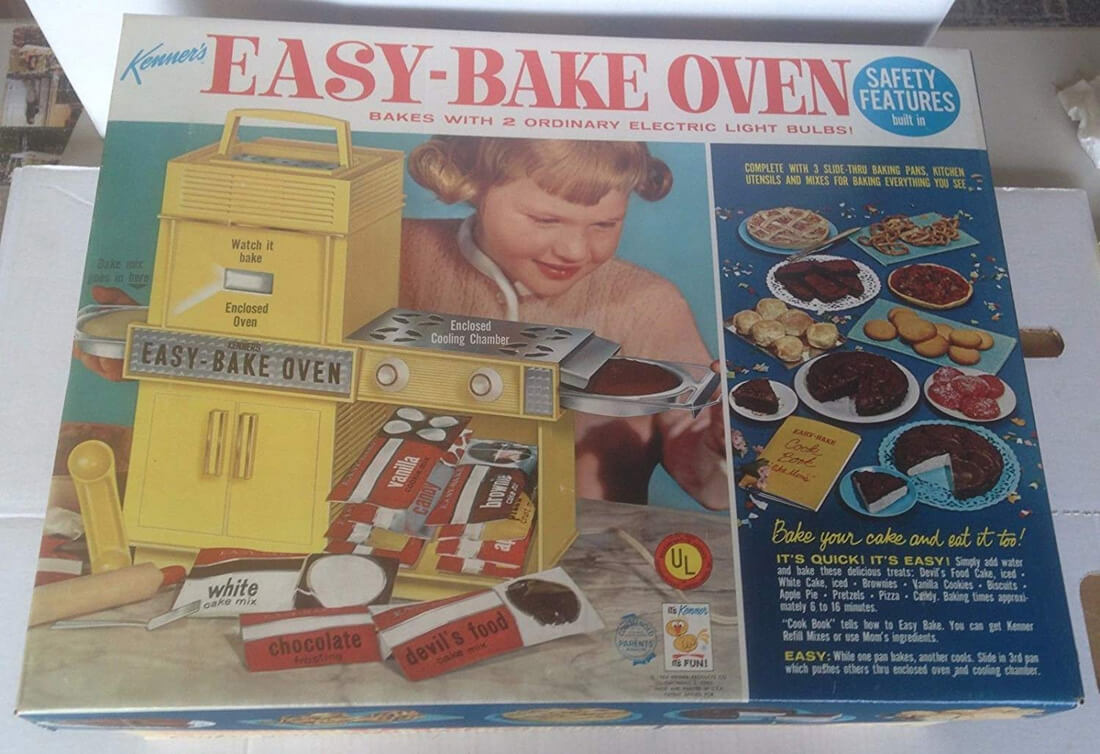 For many children, the Easy-Bake Oven was a total dream toy. Who doesn't love miniature versions of normal-sized things? While the first ovens just had an incandescent light-bulb in them, the Easy-Bake Ovens on sale now in stores have an actual heat source. The very first ovens were made by Kenner in 1963, and Hasbro was still making them in May 2017. But if you have a vintage set, it might fetch you as much as $4,000!
Well, folks, there you have it. These are some of the coolest and most valuable childhood toys from the 50s, 60s, 70s, 80s, and 90s. Many of these toy lines have been revamped in a modern version, but you really can't beat an original, which is why the toy collecting business is so big. See anything you might have stashed away? Be sure to send it to one of your childhood pals too, because they might have some of these treasures in their attics too!