Can Americans Understand These Britishisms?
Something is fascinating about the language of the United States and the United Kingdom. Although the same language bonds them, there seems to be a variation in the language they both speak. The language bond between the US and the UK is a bit more skewed to the British. The British understand most of the words used by Americans, but there are several regional British words Americans often find difficult to decipher. We've highlighted some of the most British words that could leave Americans confused. These words aren't used across the pool by Americans. Check out the words in our list to see how many of them you know. 
Anorak
The word 'anorak' is used by Brits to describe a waterproof winter jacket. The jackets are usually made of light materials to include plenty of large pocket spaces in keeping things like cameras, pens or notepads. Also, 'anorak' is used as a slang term for a nerd or a person who pursues a 'boring' hobby.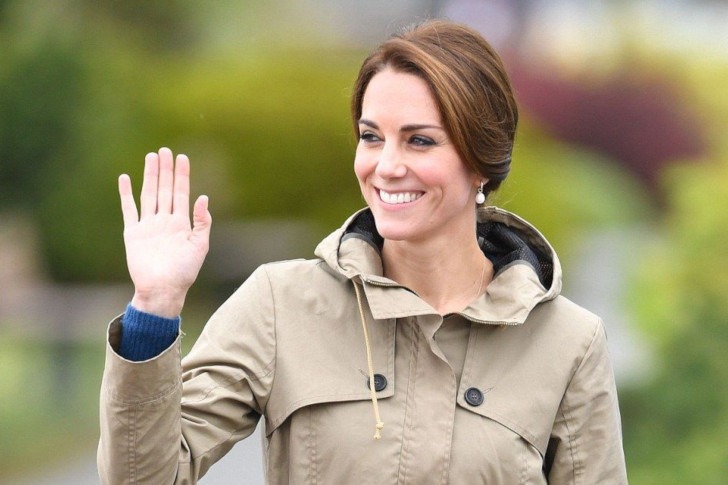 Ideally, an 'anorak' refers to a person that prefers to follow a boring hobby like train watching or bird-spotting. Michaela Simon wrote an article, which exhibits one of the rare use of the word as a synonym for a nerd or spotter in the German language. But the proper use of the word describes the jacket of a person during a rainy day. 
Banjaxed (Northern Ireland)
Banjaxed is a word used by Northern Island citizens, the fourth country to be included in the United Kingdom. When the Irish use the word Banjaxed, they describe a ruined or shattered thing, which is often beyond repair. Some also use the word as a long for being tired or feeling sleepy.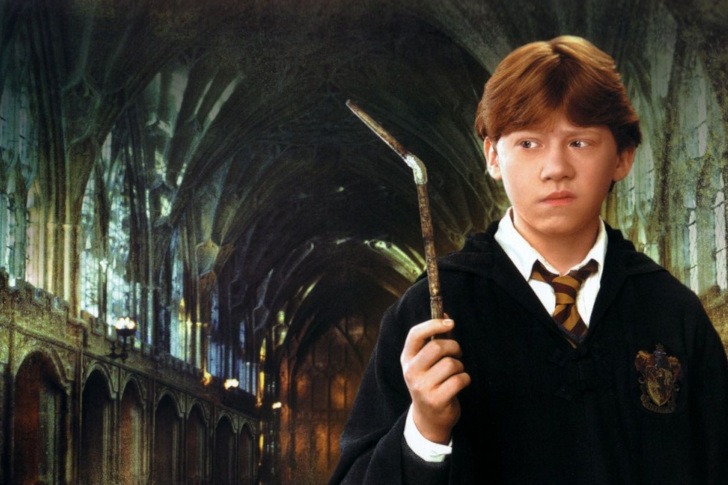 When used for things, they could be broken down cars or gadgets. Although the origin of the word is not known, there are shreds of evidence that people used it dating back to the 1950s. So, the next time your car breaks down, ensure you call it what it is: banjaxed! If you do, people will know you understand some Britishisms.
Bespoke
When a Briton sees something customized or made-to-measure, he/she refers to it as 'Bespoke.' The word is primarily used for clothing, and its use was later extended to shoes and things commissioned to a particular specification. Americans might have heard this word before, but that doesn't mean it is not prevalent in the country.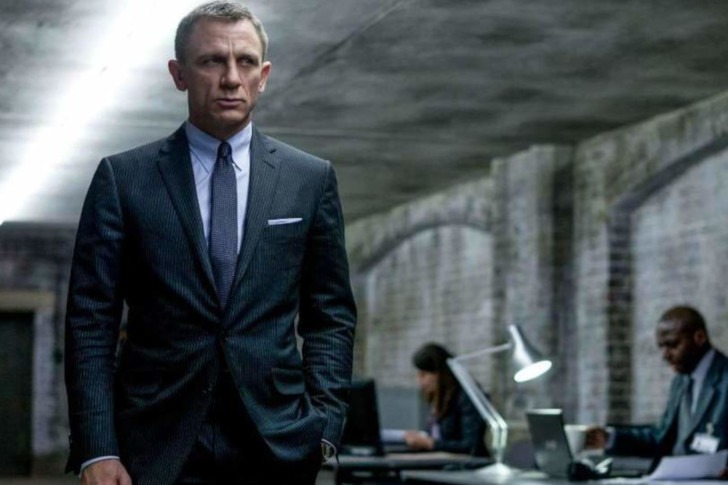 The word bespoke has evolved in its meaning. Initially, it means 'to speak for something.' It later evolved to mean first-tailor made suits, and finally to general market branding concepts that is appealing. You may want to pay attention to how the word is used in everyday language when next you are in the UK. Maybe the next time you order a suit, you may request some personalized touches to make it 'bespoke.' 
Bonnet
Technically, a bonnet is the hood of a car. Since Brits tend to use the word in many metaphors and slang catchphrases, Americans would have to listen to the context of usage to decipher what the Brits meant when they use it in a sentence. Some Brits could use the word in referring to a headgear of both sexes.  Others may be referring to a hat when they use the word.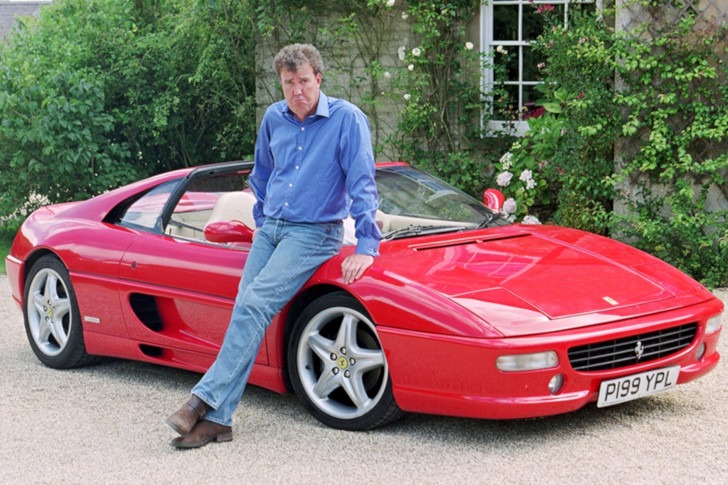 To illustrate, if someone is sitting on a car bonnet, that is not difficult for Americans, that is a situation under control. Sometimes, Brits could refer to a helmet as a 'bonnet'- protecting their head (engine) from damage! That is a situation you need to understand if only you pay attention to context.
Chinwag
When friends get together at the weekend, they might go or a chinwag. It means they might be chatting or talking with one another. A friend might ask his mate, do you fancy a chinwag? Gosh, sounds excellent! Would hopefully be a response from the buddy. It is important to note that the word informal; hence, it does not often appear in printed works.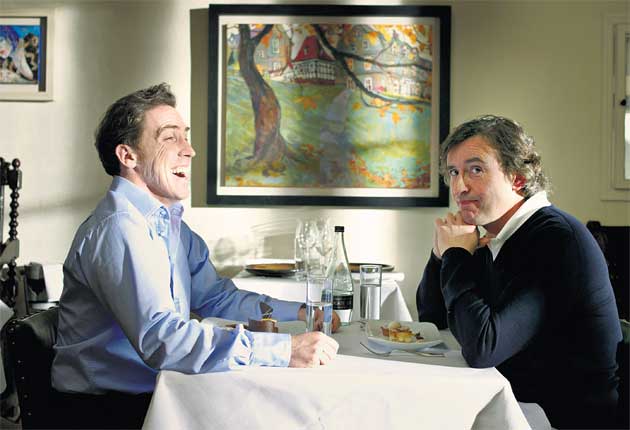 Although the origin of the word remains unknown, it's pretty obvious it has been in usage for a while now. People use it for informal talking conversation. The next time you go out with your friend, you may have a good
chinwag
over a bottle of wine and notice how your chin is wagging as you talk.
Chopsy (Wales)
Chopsy is a word widely used mainly in Cardiff, the Welsh capital city. If someone is described as chopsy, it means he/she is argumentative or a little over chatty in public. It could also mean the person was cheeky in public conduct. The word chopsy is a Welsh way of saying someone is full of himself/herself; they could also use it to mean a gobby twat in general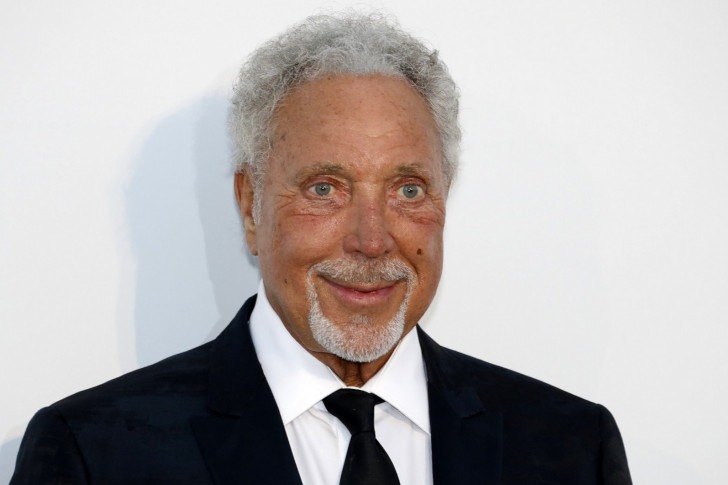 Brits would often go to lengths to avoid chatting in public with people, especially if they are not familiar. So, if they find you talking with someone you don't know in public, there's a collection of words to describe you. But for Americans, they may bump into
chospy
persons and find them charming and friendly.
Chuffed
If you are chuffed with something, you are delighted with it, and you may like to share what you feel about it. For instance, you may be chuffed if you have just prepared a fluffy cup of coffee. The word is traced to the military where it refers to an old word for swollen or chubby.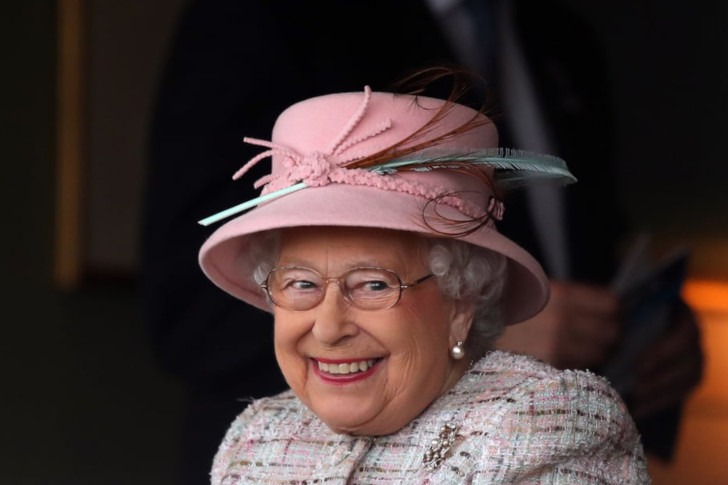 The word chuffed could also be used to describe a proud achievement. But strangely, some regions use the word chuffed to express a feeling of displeasure. Generally, Brits will use the former meaning of the word but ensure you pay attention to the context when next you hear anyone use it. 
Clanger
What a blunder! You've just accidentally attributed your colleague's weight gain to a pregnancy that doesn't exist. While you are still feeling embarrassed by your action, you shouldn't do that without knowing you had committed a clanger. He dropped a real clanger when he criticized the person with paraplegia for not standing.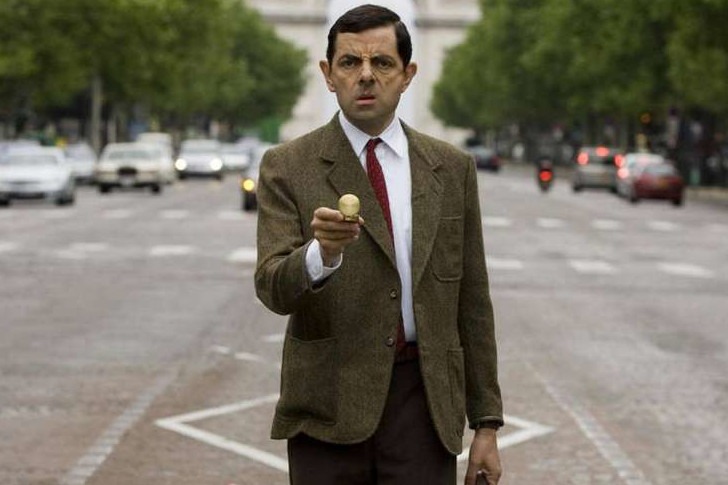 However, if clangers, or one clanger, are grounds for changing an entire system or dismantling an organization, we would have no government departments left. It is a word to denote social faux or mistake people commit when talking.  You may refer to something stupid or embarrassing as a clanger.
Codswallop
Have you been to the bar at the weakened? If yes, you might start to notice how a friend speaks absolute codswallop. It means he's talking nonsense and talking something that makes no meaning. Somehow, the word Codswallop may be connected to the Scottish word 'wallop,' which means to wobble or flop.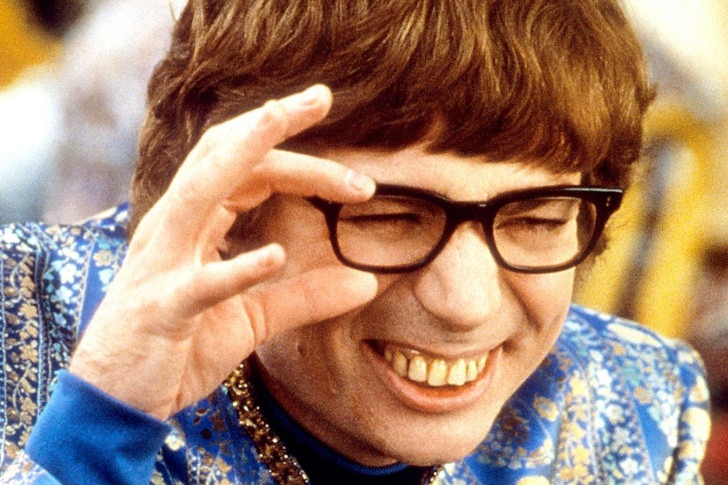 Today, the word is used to describe a nonsense talk, foolish or insincere writing. It can also be applied to someone who cooks up facts or embellishes the truth. You may like to watch out for people who exaggerate matters and advise them to stop talking codswallop. 
Dog's Dinner
The phrase Dog's Dinner is used in describing an event, a situation or piece of work that is messy or chaotic. Usually, such a condition is very untidy or poorly organized. When you have made plans that go array, then, there is a possibility you've made a dog's dinner out of the situation.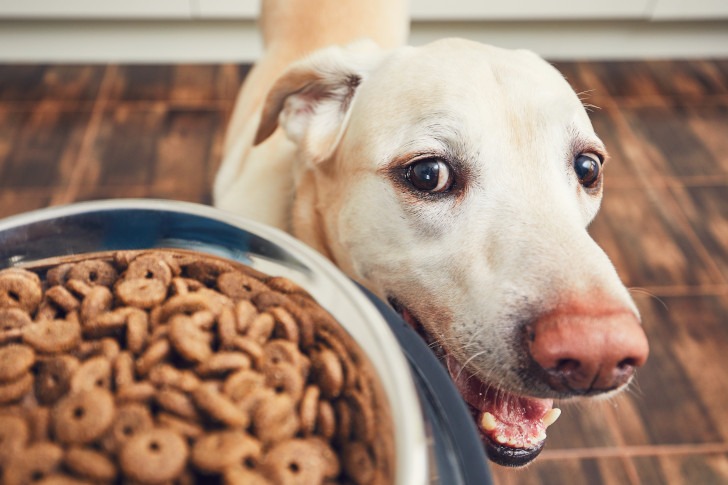 It sounds interesting to know that making a dog's dinner could also refer to making a dog's breakfast out of plans too. So, you may want to draw a realistic plan for the next workday so that you don't end up making a dog's dinner out of your schedule. It seems the phrase dog's dinner has a connection with the mess and muddle of a dog's food.
Duff
The British refer to a fake or broken item as duff. If you buy things like a wristwatch or handbag from a street market, chances that they won't be authentic products may be high. If counterfeit, you may safely conclude that you've bought duff items. Also, the Brits use the word for a deliberate deceptive appearance put up by someone, especially in playing a golf ball.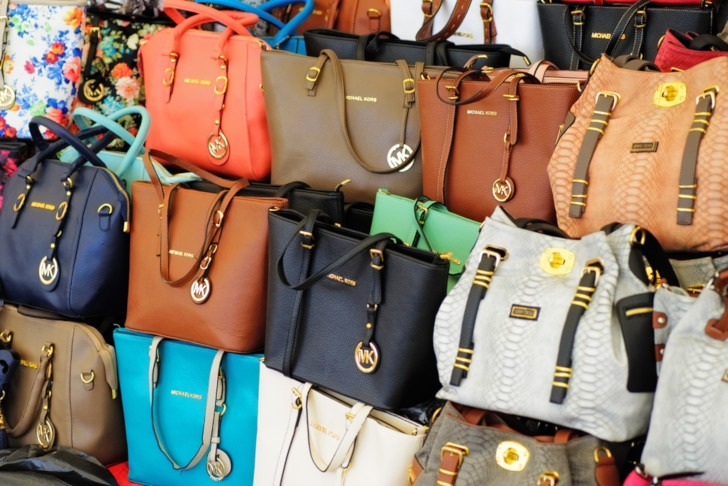 We're unsure of the origin of the word, but it might come from the word 'duffer'- a seller of fake products or something worthless. To ensure you don't buy any duff, keep an eager eye out when shopping. That will save you from purchasing counterfeit products.
Gaff
Don't confuse this word with gaffe (a blunder or error); a gaff would be a house. It is used across Scotland, Wales and some part of England. If someone had invited you into his gaff, you must have visited his home or the place he lives. In Scotland, a gaff could also refer to a house party where alcohol is present with no parents observing.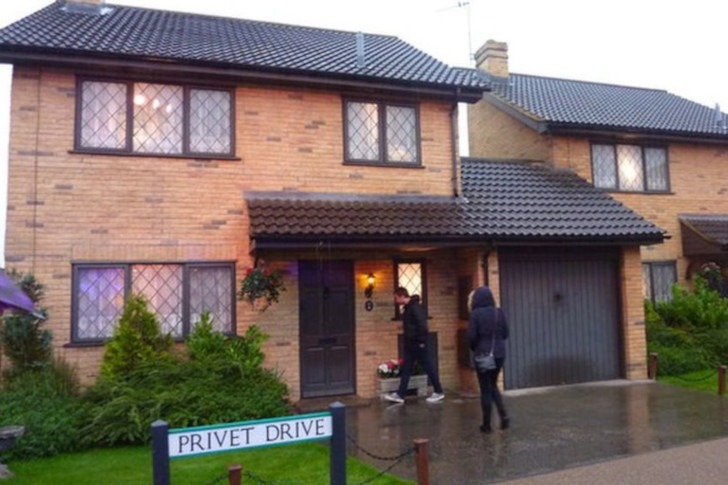 We could trace the use of the word by the British to a few ideas. First, people used the word gaff to describe a fair or music mall in the 18th century. From that time, others adopted other meaning for the word and extended it in describing their home. In all its applications, a house is always implied in its meaning. 
Gobsmacked
You would likely be gobsmacked if you heard a surprising new from a friend or family member. It means you are speechless or overwhelmed with wonder by some recent experience or news. For example, the boy was completely gobsmacked on hearing that he won the award.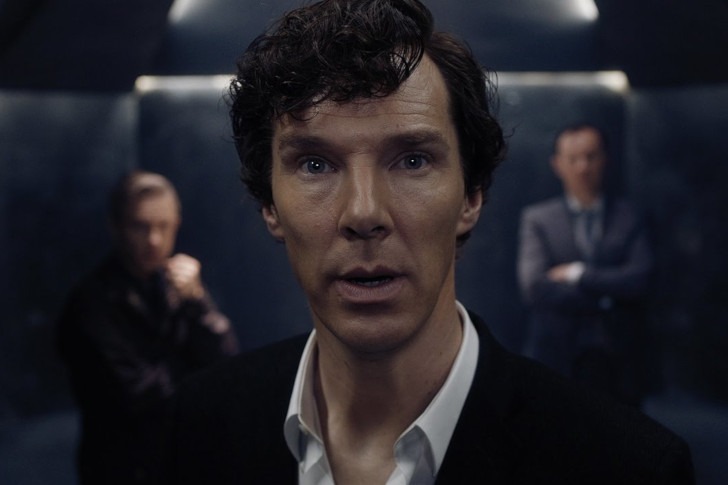 In old Celtic, a gob is used to describe the mouth. So, if your gob was 'smacked,' it means you were metaphorically hit with something substantial, leaving you unable to respond verbally. It is one of the words that are not common among Americans. To show your Britishisms, you may use the word gobsmacked when you mean to say speechless or flabbergasted.
Goonie (Scotland)
You are likely to hear people use the word goonie if you visit the Northern region of the UK. The Scottish uses the word to describe the nightgown that women put on before going to bed. While some people in England use the word nightie for a nightgown, goonie is almost exclusively used in Scotland.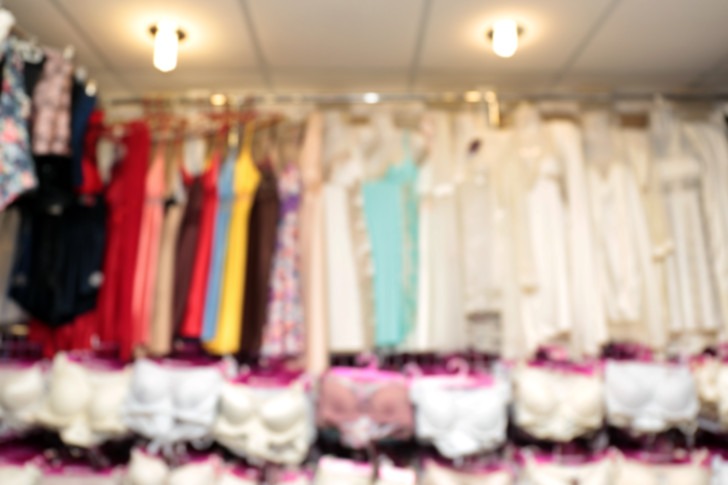 We have no idea where the word originated from neither are we sure why it is limited to speech among Scottish. Either way, you may ask some questions on how the word came about if you ever visit Scotland. The word has several meanings for people other than the Scottish, which majorly refers to a nightgown when they use it.
Gormless
If you are sitting in a boring lecture right before lunch break time, you are likely to see your colleagues looking gormless. The adjective is usually used to describe people who are stupid or cannot discern things accurately. The word gormless was coined from the English word gaumless when the later expanded into broader use in the late 19th century.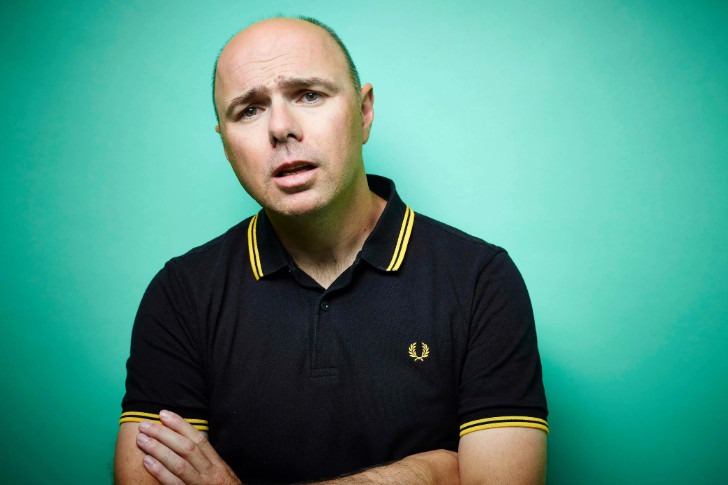 The word was derived from 'gorm,' an archaic word for 'attention'. So, when you say a person is without gorm (gormless), it means the person is seemingly indifferent to the situation. But in one sentence he has, sadly, exposed himself as being a bit gormless at keeping women sweet.
Hob
If people want to make some pasta at home, it would sound confusing to an American should the homeowner call the flat part of a kitchen burner a 'hob.' You shouldn't bother looking around for something you don't recognize should you be at the scene, because the hob may be right in front of you.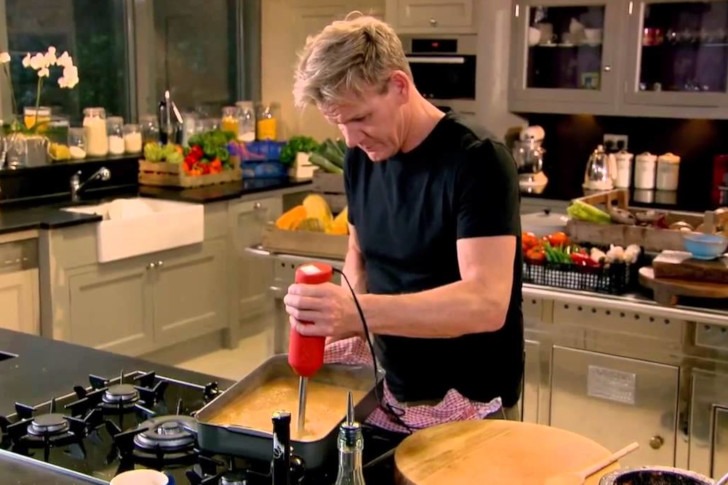 The British often refer to a cooking appliance like stove and burner as a hob. That name may be related to the 'hub' of the device, which is often the central part the wheel used to heat pots and pans. So, the next time you want to call the top flat of a burner before a Briton, you may refer to it as the 'hob.'  
Jumper 
"Quick, get me my jumper, it's getting cold. You would need one yourself before dashing out of the house." Hearing that does not mean you need to jump up for an exercise; the Brit is merely referring to a sweater. An American may fail to be on the same page with you hearing that.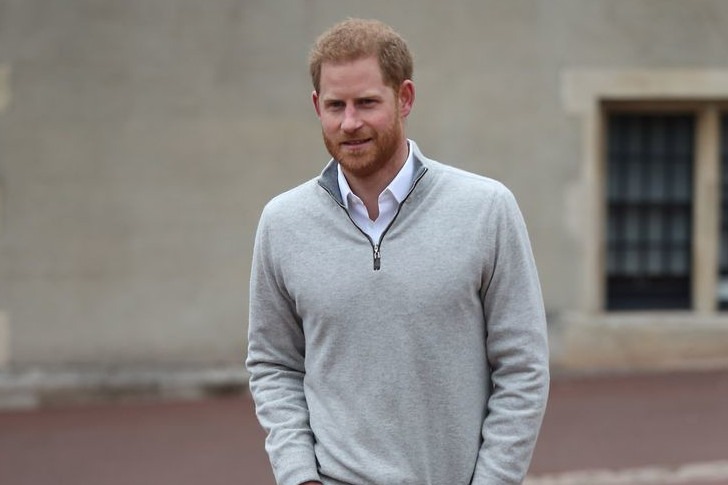 The common language in the US for long sleeve clothing made from wool is the sweater. An American would only use the word jumper to refer to the dress a woman wears, such as a jumpsuit or a loose jacket one wears above the upper body. Don't feel confused the next time you hear some mention the need for a jumper in cold weather.
Kip
Have you been having a hectic day at work on Mondays? Why not have a kip after each lunch on Mondays, it may be the right way of relieving you of stress. After a rigorous walk over the Devon moors, I needed to kip down a bit on the daybed. A kip refers to a short sleep in the afternoon, especially at a place which is not your home.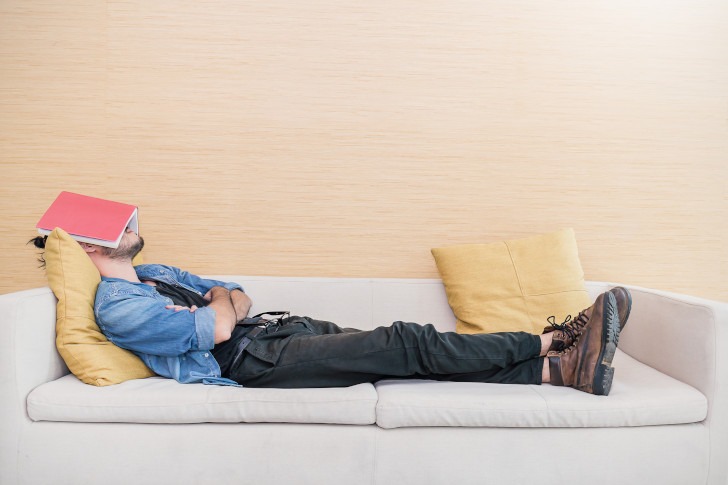 Originally, kip refers to a nap outside your home. But its use has now been extended to mean a short sleep at any place. A light meal with a few drinks might be the perfect recipe for an afternoon kip. As you work each day, ensure you take some time to rest those eyes.
Knackered
If you overheard a discussion where someone describes themselves as Knackered, it means they probably had a busy night the night before! The word means worn out, exhausted, or damaged due to overuse. Brits may use it for someone who seems like a walking zombie due to tiredness or a damaged CD player.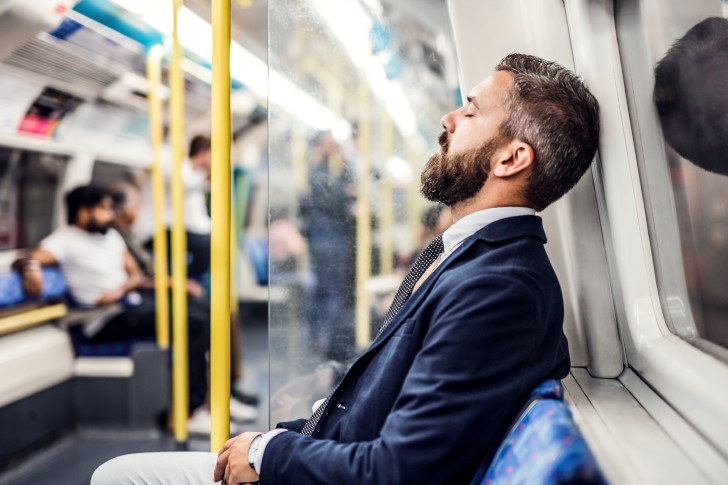 Some people think the word originated from a 'knacker,' someone who buys up old horses and then kills them for their meat, bones, or leather. But a more colloquial use of the word refers to someone who is tired due to intense sexual activity. But the former meaning is most times implied when the Brits use the word.
Knees-up
Getting together for a knees-up is one of the best ways of strengthening a friendship or a relationship. If you've been invited for a knees-up, it's time to start preparing for great fun. The word is used in describing informal gathering to celebrate something like a birthday or promotion.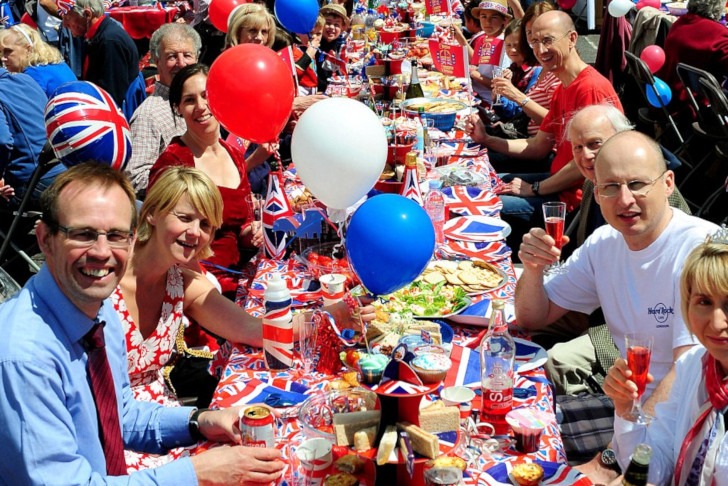 Although the origin of the word is unknown, it has a place in everyday use in England. It is not uncommon to see bankers and lawyers embark on a knees-up by 5 pm every Friday. So watch out, weekends are a perfect time for some lively Knees-up. A noisy party with dancing is expected if you ever promise someone a Knees-up.
Knock Up
What are you thinking it is about? Pregnancy? Hail no! It has nothing to do with pregnancy. Before the emergence of the alarm clock, it was the job of some people to wake other people up in the morning. So, they usually knock on doors to wake people up; an act referred to as knock-up.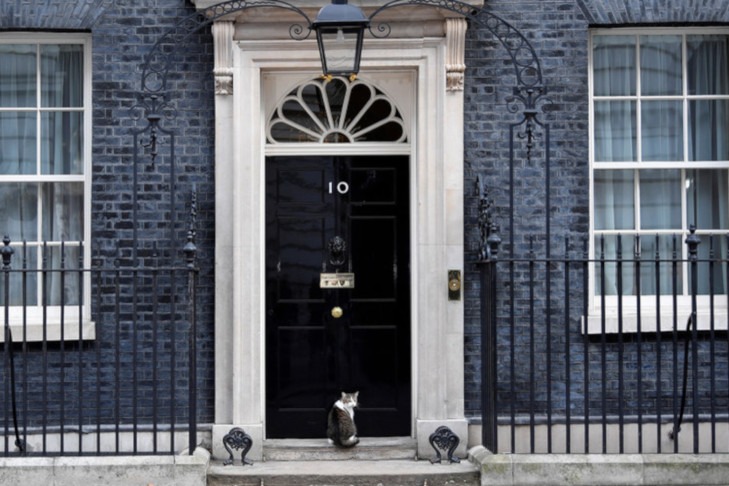 In case you do not know, they were paid for it. Imagine being paid to wake people up every morning. The required skill for the job then was a good sense of time. Also, one needed to be able to knock on doors made of wood for several minutes. A knock-up job these days would be very easy with the availability of alarm clocks and other technological tools.
Legless
In Britain, Legless and other names have been devised to refer to various level of drunk. Legless is one of the numerous terms used to refer to people who have no control of their legs after a long night drinking. it is a slang to denote high intoxication which causes a loss of balance. Jude and Olivia went down the social last night, and they got absolutely legless.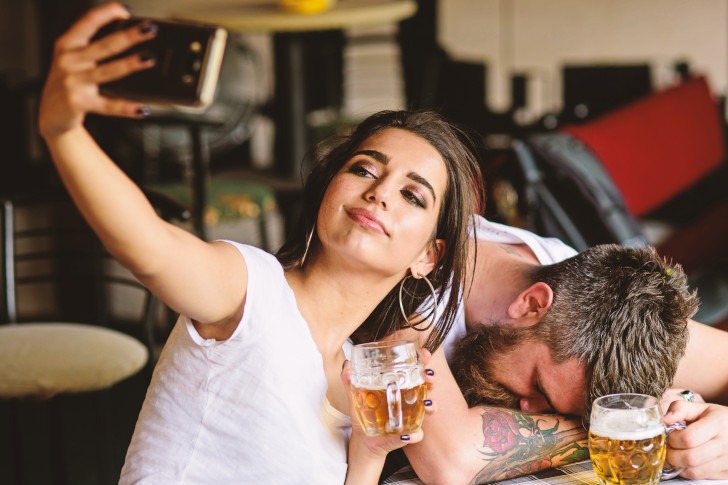 Most legless people are usually found sitting around the street or in front of bars. They hardly even remember that they were legless in the morning. Most times, it is the post of their friends on social media that allow them to realize their exploits the previous night. In simple terms, they lack control of their body when they are legless.
Made Redundant
To be made redundant means to become of no purpose. it is a term used by the British very well though it is yet to be used in the US. Once an employee is made redundant, it means his or her services are no longer required. That is, the role occupied by the employee no longer exists. Items or things can also be made redundant especially when they are abandoned.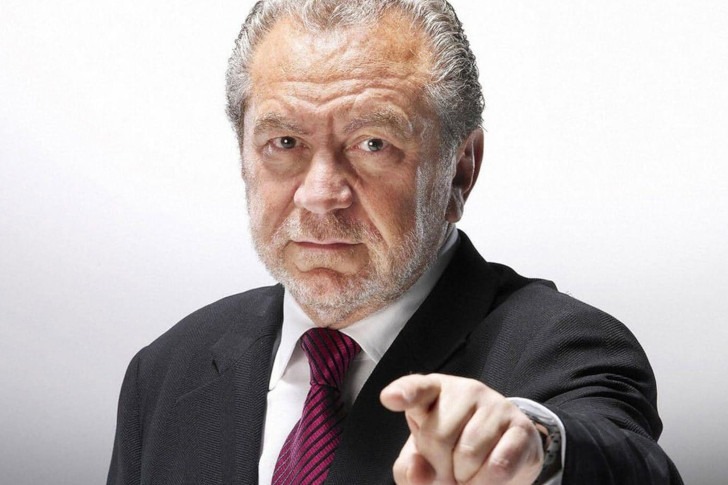 There is just one little difference between made redundant and getting fired. When one is fired, there is likely a replacement for one. However, this is not the case for made redundant. For made redundant, there is usually a need for the role and the person occupying the position is incapacitated. 
Minging
It is amazing how the use of this slang word fizzled out too quickly. From the 2000s until the early 2010s, it was popularly used to describe anything disgusting, gross, and unattractive. The word finds its use among the Scottish where the final 'g' is silent in their pronunciation of the word.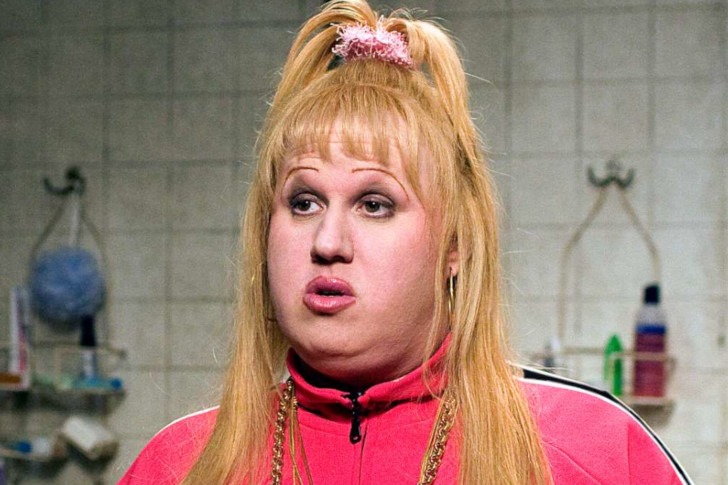 One can use it to qualify a meal or use it to refer to an ex. It is generally a derogatory word that people are no longer using in everyday speech. But since at least the 1950s, people use the word to mean something unsavory or long past its best in Scotland and probably England. It could be used for bad weather or any other unpleasant situation.
Naff
How else can one describe something cheesy or unfashionable other than using the word "Naff? The word naff can also refer to something deemed uncool. So, any time your friends call you a naff, make sure you find out what you are doing wrong. The etymology of the word may be unknown, but it is unquestionably the case that naff is British to the core.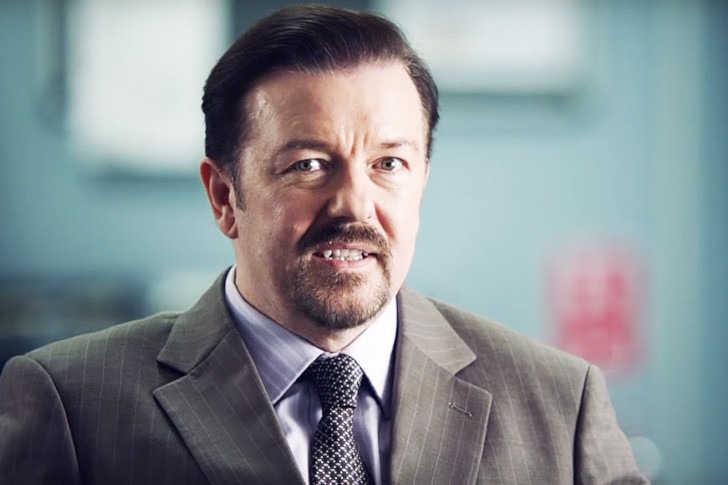 Apart from using it to refer to people, the British also use it concerning occasions. They make use of the word in describing something unfashionable, inept, and lacking in style. When they say an event is naff, it means the occasion is void of fun. Imagine a very dry high school reunion or office party.
Pear-Shaped
What a way to say that something has gone a bit wrong? This word is used by the British more than any other people. It can be used to refer to a plan, date, party, or even a business meeting or presentation. Most of the times, Brits use pear-shaped primarily to describes something that went awry perhaps horribly.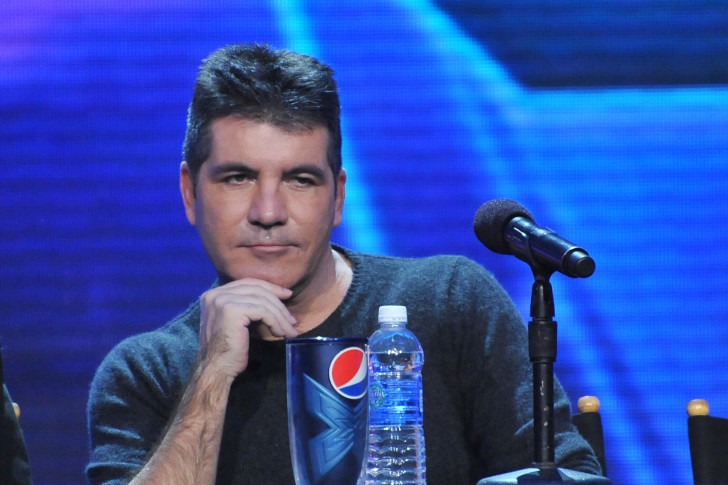 Until date, the origin of the word is yet to be ascertained. The word is a slang commonly used among the Royal Air Force. Can you remember the last time something you were planning went pear-shaped? If no, a failed bank robbery, for example, could be said to have "gone pear-shaped."
Pukka
What a slang for describing something substantial! The word "pukka" is popularly used among the British to say something is genuine or simply very good. Pukka may be used to describe a food manufacturer. The next time you hear something described with the word, make sure you waste no time to join the train.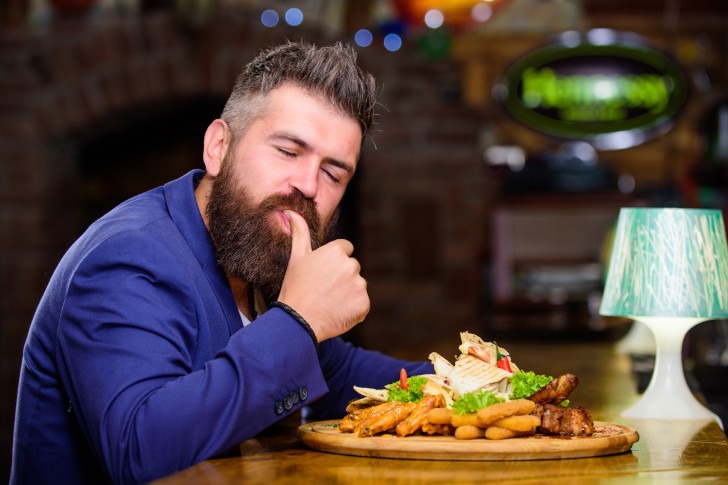 In recent times, it is being used often to refer to anything that is of high quality. So, it can be used to describe a meal, product, or experience with a high level of satisfaction. This word is used more in London than in other parts of England. It may be that many pukka events take place in London, and that is why the word is prevalent there.
Scheme
The British usually use the word "scheme" when they are planning something pleasant, unlike in the US, where it may refer to something dishonest or negative. When Americans use the word, you should know they may be planning something sneaky or mischievous, but the result may be beneficial to you, though.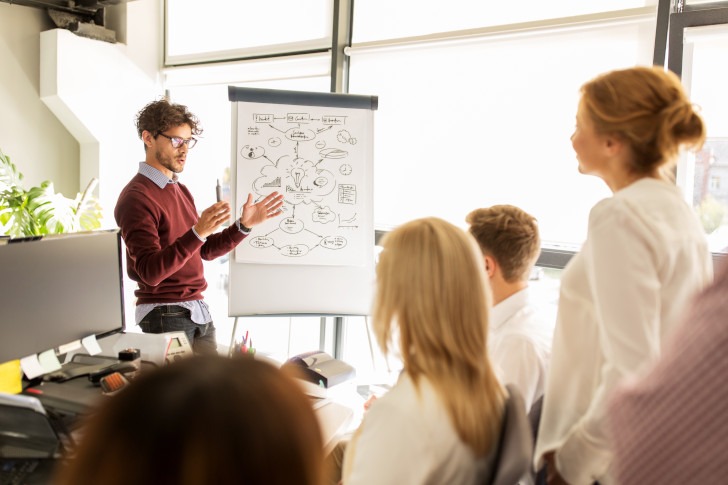 In the UK, an electric company could be implementing a new scheme that will improve the power grid. You should give the British a chance to prove themselves the next time you hear them use the word. It might be a scheme that will bring about development and economic growth.
Scrummy
This slang word is used in place of delicious when referring to a meal. It is often used by the British when they talk about sumptuous meals. That is, it is a colloquial expression for describing any excellent tasting food. The word is an adjective, and the object it is describing can also also be scrummier and scrummiest.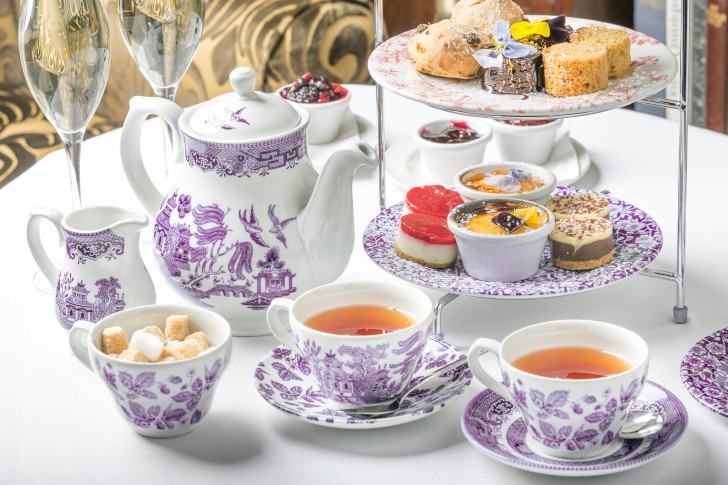 There is no appropriate time for saying something is scrummy. It does not have to be a particular meal as well. If you eat anything like a snack or food and it tastes sweet, you can use the term to express it. Also, the use of the word could be extended to describe ideas or people that are beautiful or attractive.
Shirty
Are you in search of a word for people who prove to be rude or angry? Your perfect word might just be shirty. It is a term that abbreviates certain idioms relating to people losing or trying to keep control. Be calm with someone who gets shirty, because they may behave in a bad-tempered and rude way because they are annoyed about something.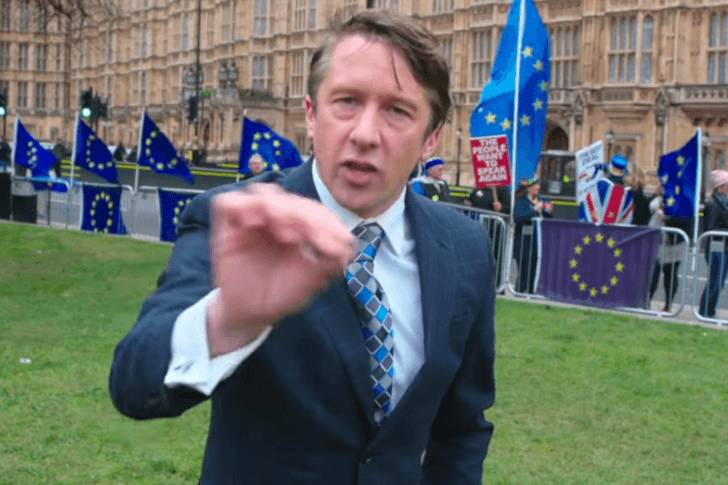 "Shirtily" (verb) and "shirtiness" (noun) are related forms of the word shirty. Perhaps, its origin may be based on such phrases as to get someone's shirt out to annoy someone. Imagine you have your shirt out; it may just mean you have lost your cool. Meanwhile, another person trying to calm you down may be trying to keep his or her shirt on. You can avoid using the long phrases by replacing it with shirty.
Spiffing
When the British refer to you that you look rather spiffing, they may just mean that you are all dressed up for a night. It may be that you are wearing your favorite suit and tie alongside a cute hat. An event or news can also be spiffing; it simply means it is a perfect one.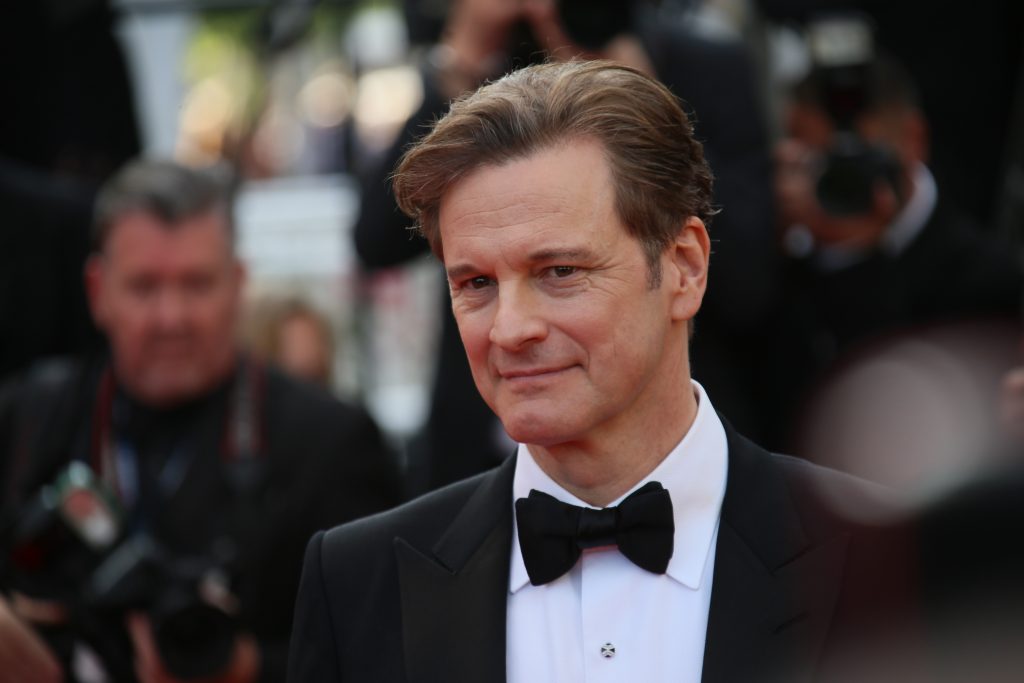 If you dress elegantly or fashionably, the right endearing word for you is spiffing. In the US, you may hear something like, "you look spiffy." It means the same thing as spiffing. To the British, primarily as used by upper-class toffs and rugger buggers, the word could also mean very posh and dated word meaning excellent.
Spanner
There is a tool in your toolbox that looks like a wrench. It is often called a spanner by the British. It a metal tool with a shaped end, used to turn nuts and bolts. The word spanner is also used to replace certain sayings by both Brits and Americans but in slightly different ways. They have coined an idiom from the use of the word.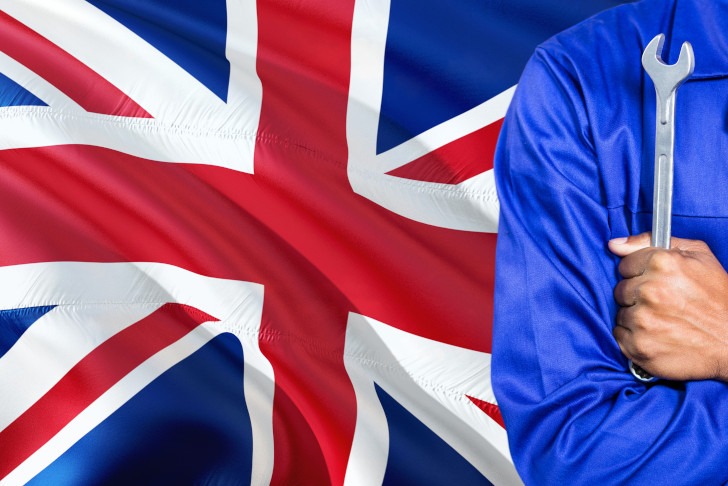 For instance, to describe a disruption, the British would say "a spanner was thrown in the works," whereas the Americans would say "throwing a monkey's wrench in the works." When a friend does something stupid, you could also refer to them as a spanner. You would be showing your Britishism prowess using the word.
Stroppy
Are you a parent with little children? You should be interested in knowing this word. It is used to refer to people who are ill-tempered or rude.  An example of someone who would be pictured as stroppy is a rowdy soccer fan who can't be controlled and who is yelling and shouting and being somewhat rude. It is used more often when the action involves toddlers or teenagers.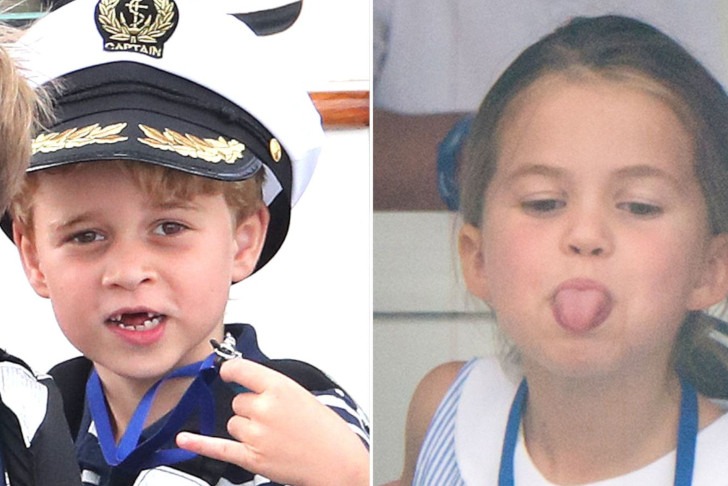 The phrase "having a strop" is used to describe someone who is in the course of a hissing fit. You may respond to your friend's umpteenth request saying: It's no use getting stroppy - I said no, and I meant it! You would be telling your friend to be calm or patient about the request if you made that statement.
Swot
Students have no choice but to swot if they have not been reading all semester long. Swot means to study hard, especially to the exclusion of other activities or personal interest. But, it is not used in general terms because it basically refers to a process of cramming a lot in the night preceding an exam day.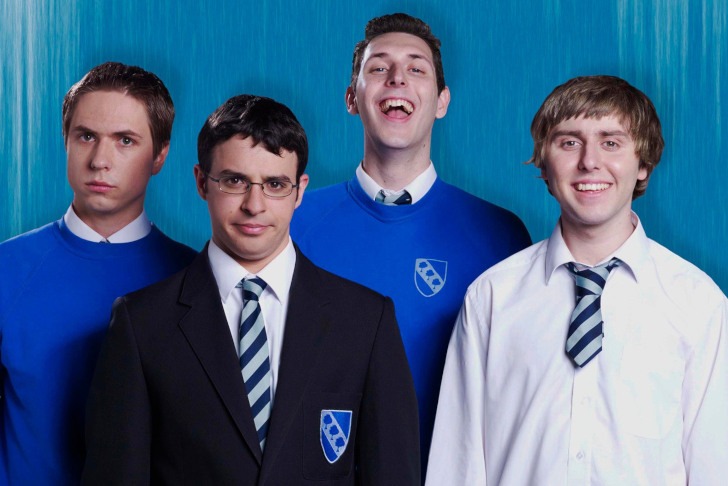 When you use swot for a person who studies and works hard, it is deemed derogatory. It is considered to be synonymous to the word loser or geek in some respects. Were there swots in your school or class? More often than not, serious students wouldn't be left with the option of swotting for an exam in the college.
Tamping (Wales)
Tamping is another word popularly used among the Welsh. It refers to a person who is angry and fuming due to an argument. More than not, they use the word to express dissatisfaction. Wow, she's tamping! You will often hear statements like this one.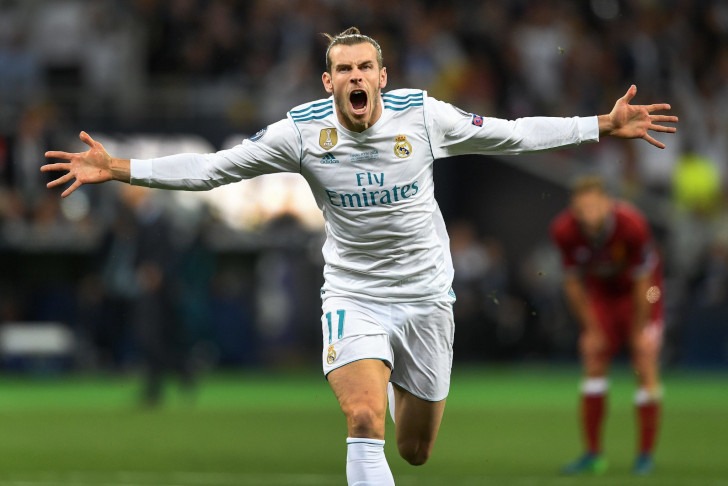 There are other occasions where the word tamping is used. For instance, when someone bounces a ball up and down, it could be referred to tamping. But, stick with the first meaning so that you are able to respond appropriately when someone says you are tamping. 
Tatties (Scotland)
The Scottish are known for their potatoes. They have several lovely ways of referring to the same. One of such ways is the word "tatties." As with other breakfasts, it has become more common, especially within Scottish homes, to grill the meats, puddings, and tomatoes and only to fry the eggs and tattie scones.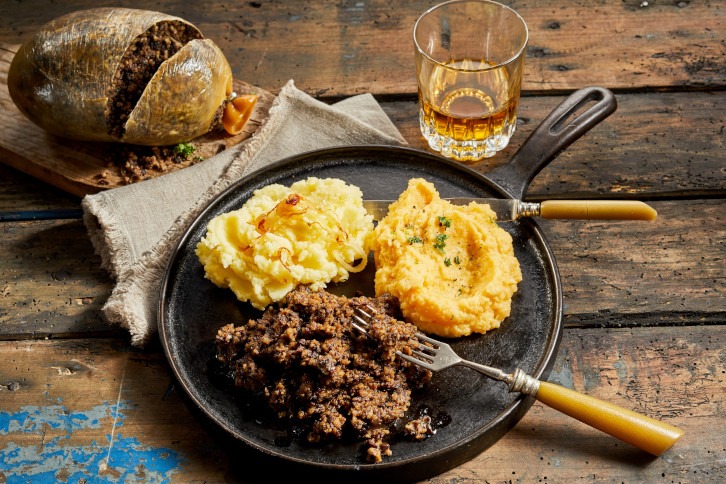 For those who know the Scottish dish, Haggis, they will agree that tatties is an integral part of it. Besides, some neeps (turnips) may be added too. Consuming Haggis with both presents in it cannot be compared with anything else, especially when it is consumed with icy cold scotch. 
Twee
The term "twee" is used more among older generations. When they want to refer to something a bit too dainty or quaint, they say it is twee. The British often use the word widely for things that are nauseatingly cute or precious. But for Americans, it is used for something pretty or sentimental in a way that you think is excessive or silly.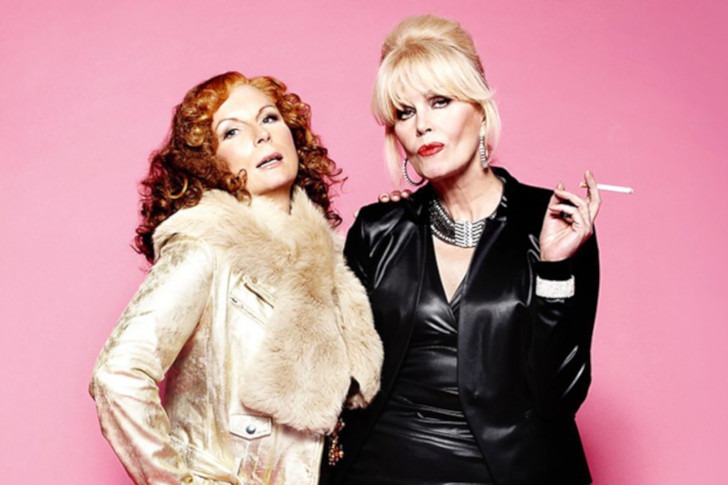 It is easy to find parents and grandparents refer to things like a movie that is a bit too romantic as being twee. Younger people use words like naff to describe the same. To hear people using twee in the street, try to listen more to British older generation in the street. Also, pay attention to context if you hear someone mention this word, it will help you grasp what they mean quickly. 
Peckish
The word peckish is more likely to be derived from the action of birds when eating, as all slang has its origin in metaphor. Sometimes, people find themselves hungry in between meals. This situation is more probable at about 3 pm after taking lunch. You could refer to people in that situation as being peckish.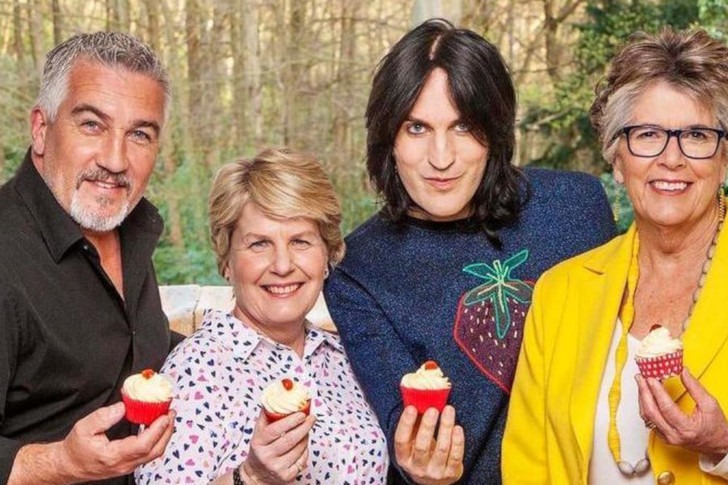 Michael was feeling peckish, so he had a couple of mini croissants and an orange juice. Many people are caught up in this web because it gives them an opportunity to snack. However, it is good to eat healthy meals when one is peckish. Try to stay away from high sugary foods if you always feel slightly hungry after a meal.
Cuppa
It is easy to decide on having a drink when you look at the photo of a cuppa. But, before doing so, it will be helpful to know the content of cuppa. It is the term used for a cup of tea. It is a common term in Britain used at about 4 pm. There's a lot to be said of a nice cuppa, especially if it is shared with a loved one.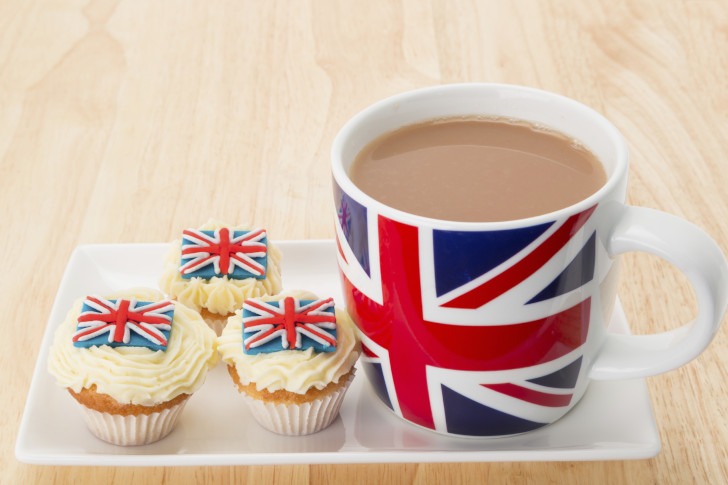 Cuppa is a colloquial term to means "cup of." So, it not particular to just tea. It can be used for any hot drink. One can decide to have a cuppa coffee. If you spill the drink of a friend, he may respond by saying: "what a waste of a perfectly good cuppa." If you find yourself in a coffee shop in London in winter, take advantage of the cold, sit back and order a cuppa.