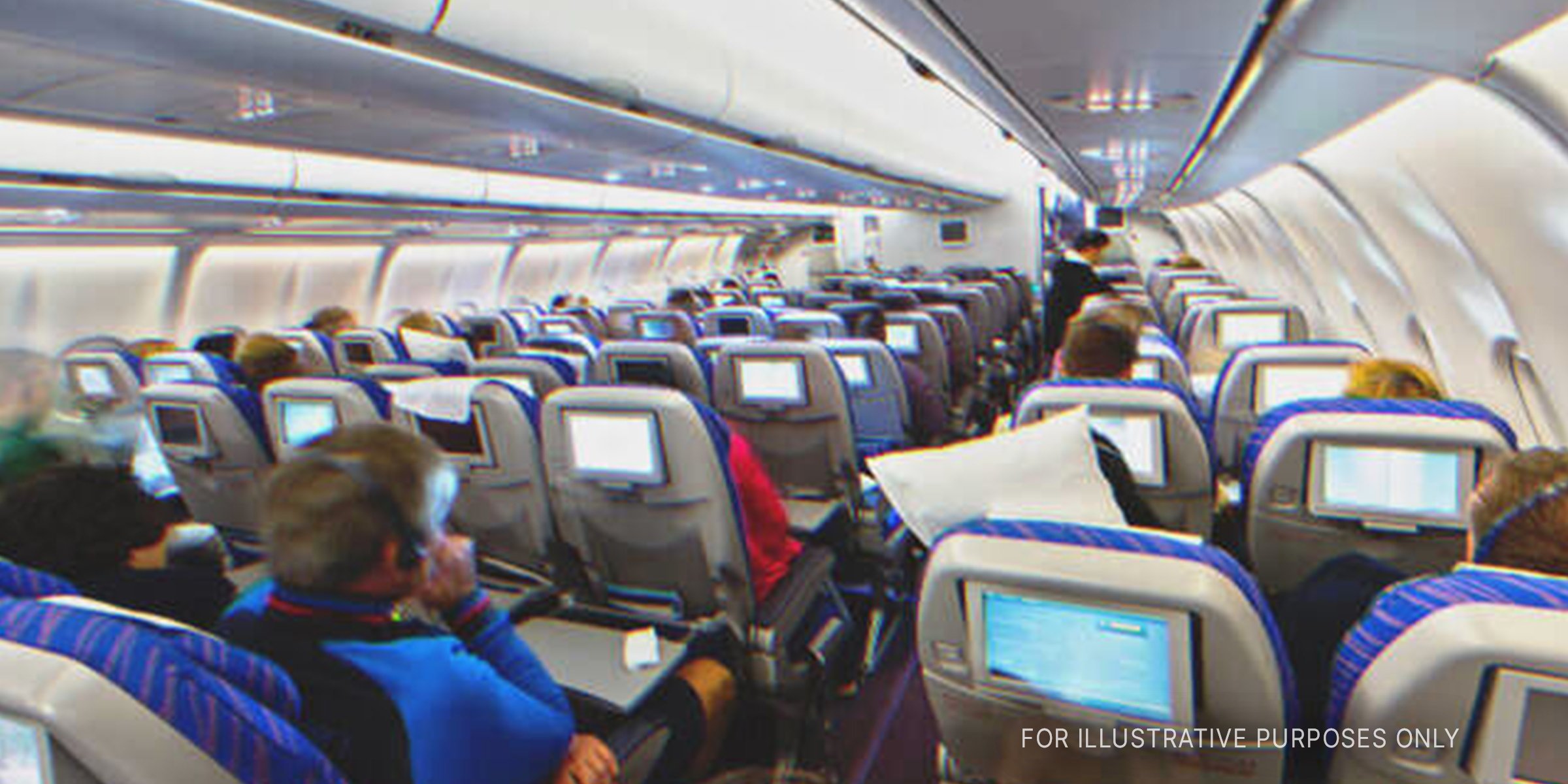 Passengers seated in an airplane | Source: Shutterstock
Spoiled Boy Mocks Stewardess Not Knowing His Rich Dad Has Been Watching Him – Story of the Day

17-year-old Andrew is a rich boy who is used to getting what he wants and treats people badly when he doesn't. One day, his father decides it's time Andrew learned about respect and finds a way to teach him a lesson when he sees the boy mocking a flight attendant.
"Can you move it faster?" 17-year-old Andrew grumbled at an older man in front of him as he marched to his designated airplane seat. The man had difficulty walking, so he was being assisted by a young flight attendant, a redhead woman with freckles. Andrew was so impatient to get to his seat, so he stormed past them, not even caring to stop and apologize for being so rude.
The plane took off after the pre-flight safety demonstration, which Andrew thought was boring because he had been a frequent flyer since he was five. He lifted the window shade to catch a glimpse of the world under him and sighed heavily because he couldn't wait to get home. He was bored on the long-haul flight, so he unfastened his seatbelt and rose to take his tablet from his bag in the overhead bin.
"Excuse me, sir," the flight attendant who was helping the older man before the takeoff approached the teen. "Your bag is popping out. You didn't close the overhead bin properly," she said.
"Then do it instead of just standing and watching, will you? It's not my job," Andrew frowned...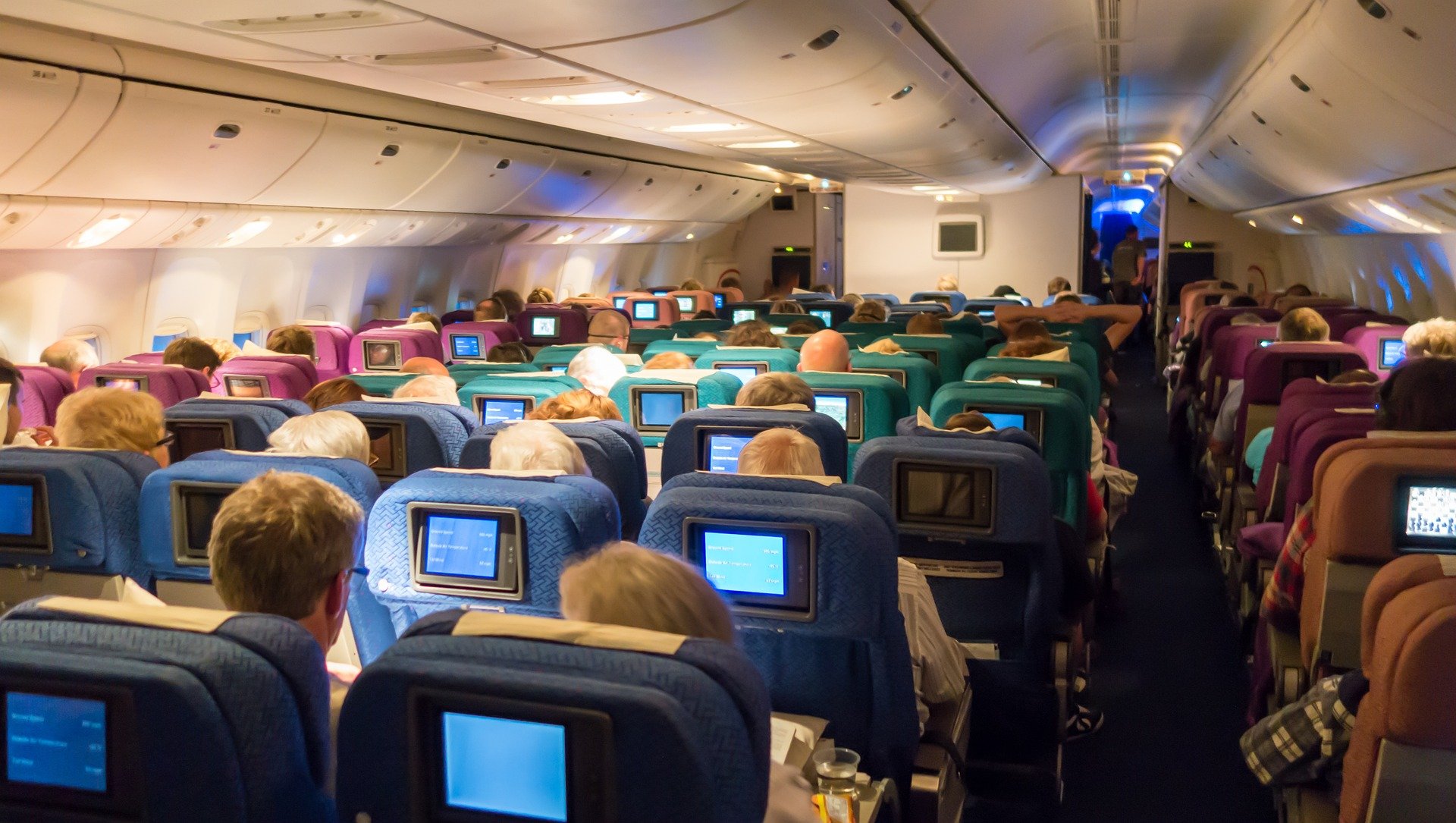 For illustration purposes only | Source: Pixabay
The boy was already in a terrible mood that day, and the only thing that cooled him down was flying home for the holidays after his first semester of boarding school. Andrew had hated every minute of his time there, so he was eager to return to his sophisticated gaming computer and the luxury car he got for his 16th birthday.
"What are you looking at me, lady? Close it and move it. You smell sweaty...back off," Andrew snapped at the woman.
"You wouldn't have seen this day had you learned to respect people and not look down upon their jobs."
Disheartened, the stewardess responded with a smile. She closed the overhead bin and walked away to check if anybody else onboard needed something. Meanwhile, Andrew started snacking on some peanuts. He had a mouthful and was disgusted by the taste that he spat everything into a vomit bag and immediately called the attendant again.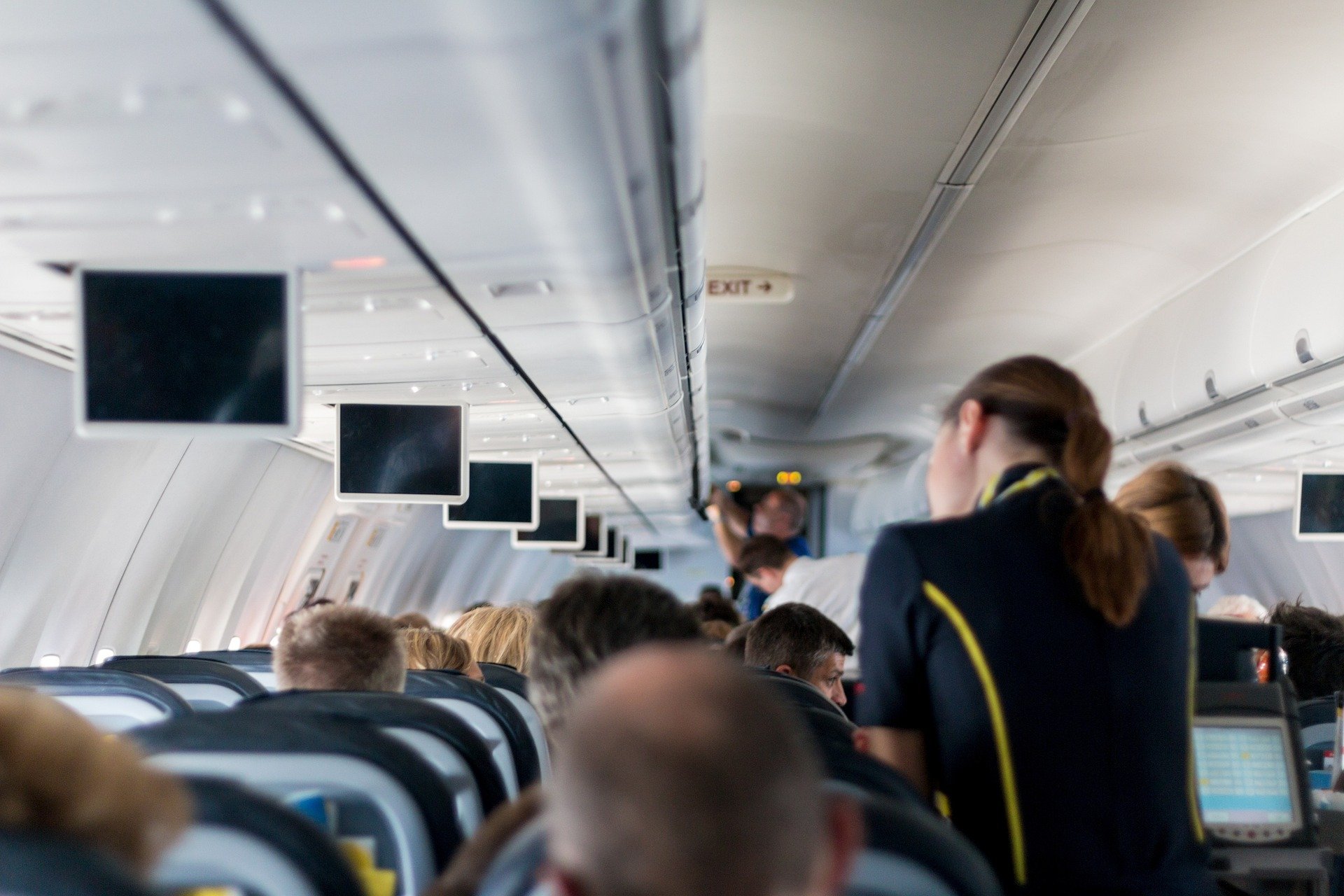 For illustration purposes only | Source: Pixabay
"Hey, you! Come here..." he snapped at her. "Make it quick, lady!"
"How can I help you, sir?" the stewardess approached him with a smile.
"These peanuts taste awful! Can you get me something better to snack on than these disgusting nuts?" Andrew hurled the bag of peanuts at her.
The flight attendant froze, rooted to the spot, as passengers nearby turned around and stared in disbelief. Her smile turned into a frown. The teen's behavior unsettled her, and he wouldn't keep his voice down when she asked him to go easy on her.
"Sir, please calm down and don't throw things at me," she said politely.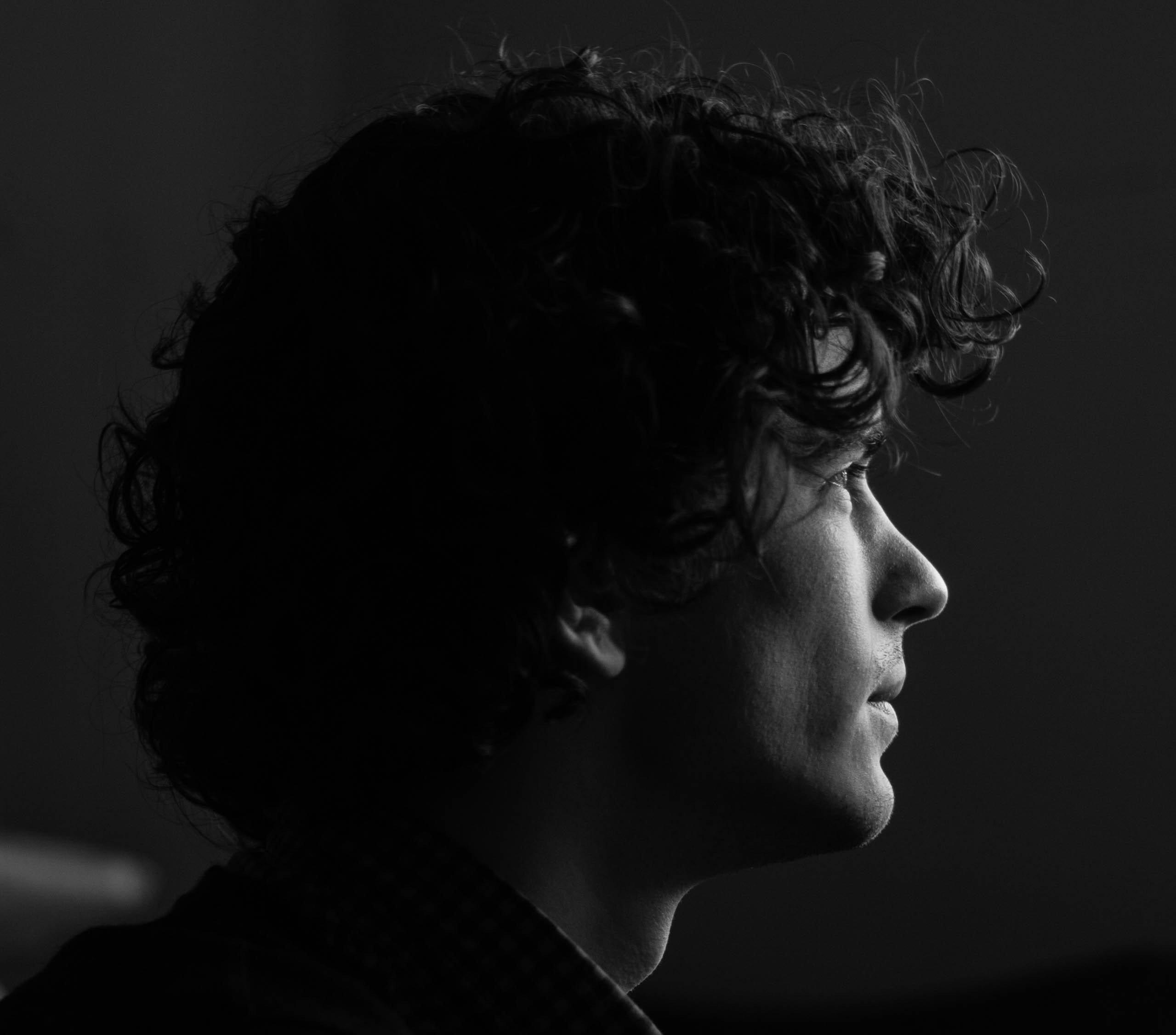 For illustration purposes only | Source: Pexels
"I'll do what I like," Andrew replied. "You're here to serve me, so stop grumbling and do your job. Just go and get me something nice to eat...not crappy junk like these peanuts...now go."
Andrew's immediate co-passenger was the older man who he'd mocked earlier. The senior citizen was annoyed by the boy's behavior, so he interrupted him, hoping the lad would obey and not be rude again.
"Young man, don't talk to her like that," the older man told Andrew. "Just because it's her job to serve us doesn't mean you can disrespect her. She's here to do her work, and she's doing it well so far. It would be nice if you be kind to her and stop shouting at her."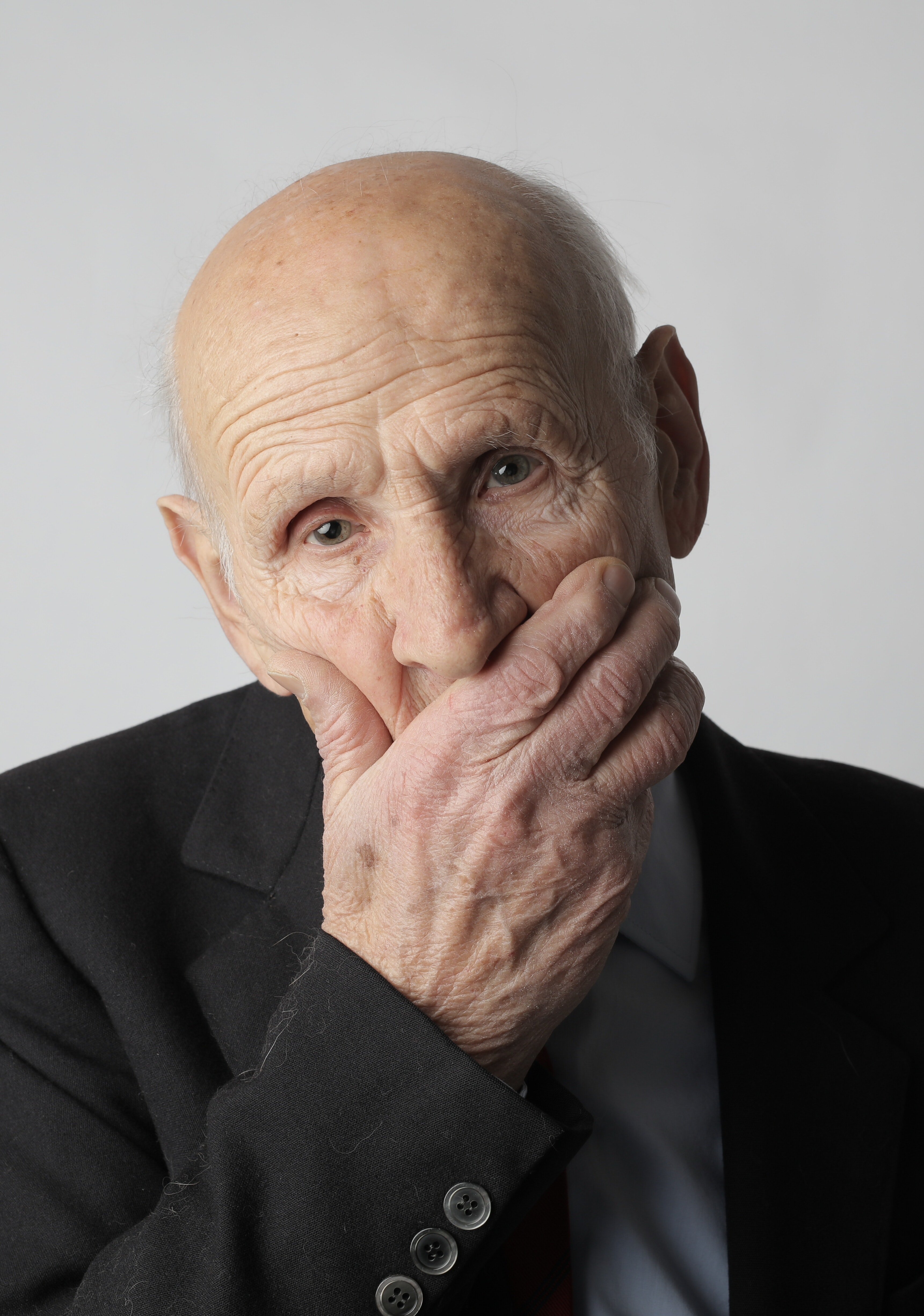 For illustration purposes only | Source: Pexels
"Why should I be kind to someone who doesn't know how to do her job? Quit standing like a statue and get me something to eat, will you, lady??" Andrew rolled his eyes and snapped his fingers at the stewardess. "Are you deaf? Didn't you hear me? I'm still waiting for my snack. Get it soon."
The woman walked away with her eyes downcast and tearing up. She'd seen many different personalities during her service. Some kind, some rude, but Andrew stood out. He kept insulting her and reminded her of her job, and she didn't like it. But she couldn't do anything other than fake a smile and obey the boy's orders.
The older man beside Andrew sighed and continued to read his magazine. "Your parents must be so disappointed in you," he raised his eyebrows. "Maybe they should've taught you some manners."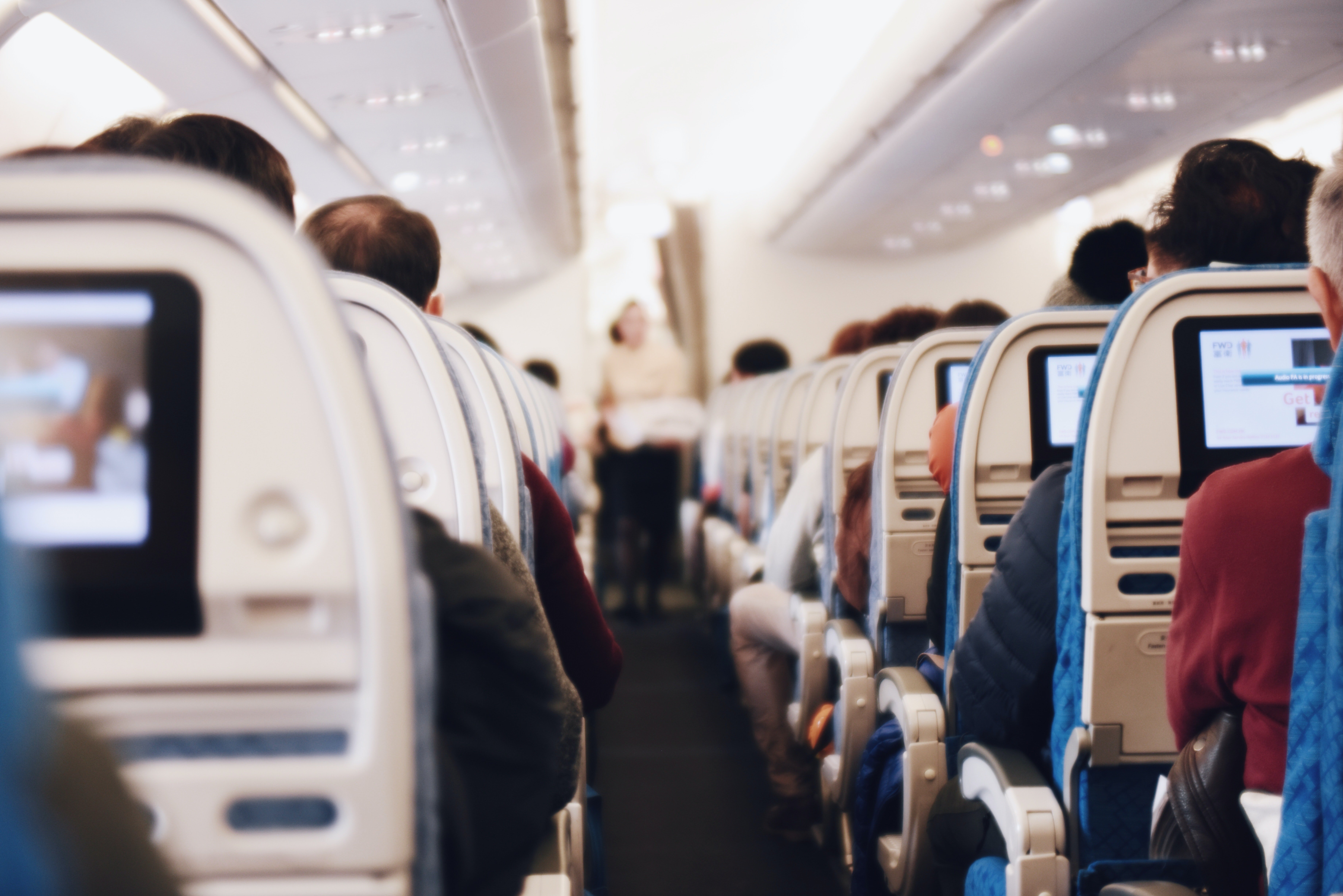 For illustration purposes only | Source: Unsplash
"Nobody asked you for your free advice, old man," Andrew said as he began scrolling through the movie options. "You know, old folks like you need to mind your own business instead of poking your nose in everything. I paid for this flight, and I deserve top-class service."
A few minutes later, the flight attendant returned with a pack of pretzels. She was nervous but still approached the boy, smiling.
"Here you go, sir," she said and held out the snack to him. "If there's anything else that you would like to —"
Andrew sneered and slapped the tray out of her hand. "It took you so long to get me these darn pretzels?? I said I'm hungry, and I want something nice to eat. I didn't ask for this!"
The flight attendant recoiled, tears welling up in her eyes. "Peanuts and pretzels are the only snacks we serve on this flight, sir," she said politely.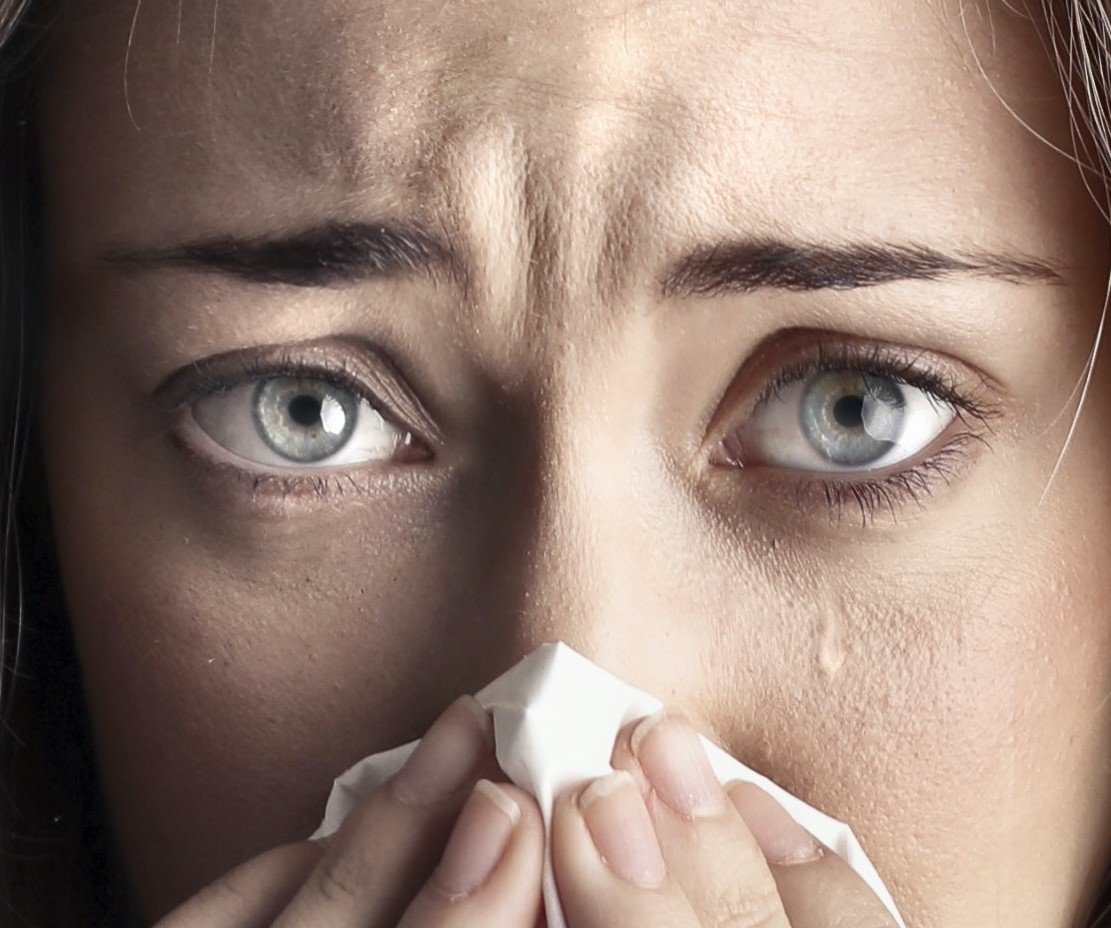 For illustration purposes only | Source: Pexels
"That's pathetic…just like you!" Andrew leaned forward from his seat. "Go and fetch me a proper snack, now! I will get you fired if you don't bring something nice this time."
Andrew's loud insult shocked almost everyone who heard him. And so, a woman from across the aisle rose from her seat and stormed to back up the flight attendant.
"Mind your words, young man...How dare you talk to her like that?" said the woman, putting her hand on the stewardess's arm. "Didn't your parents teach you any manners, boy? Learn to show some respect...."
"If she did her job well, then I wouldn't have wasted my time schooling her, lady," Andrew angrily pointed at the flight attendant. "She's, after all, an ordinary servant on this flight, and she's a terrible one too. She doesn't know how to serve people, so why's she working on this airline in the first place? Whoever hired her has got their brains in their —"
The flight attendant could not take it anymore and burst into tears. It was just too much for her, but Andrew wouldn't stop insulting her.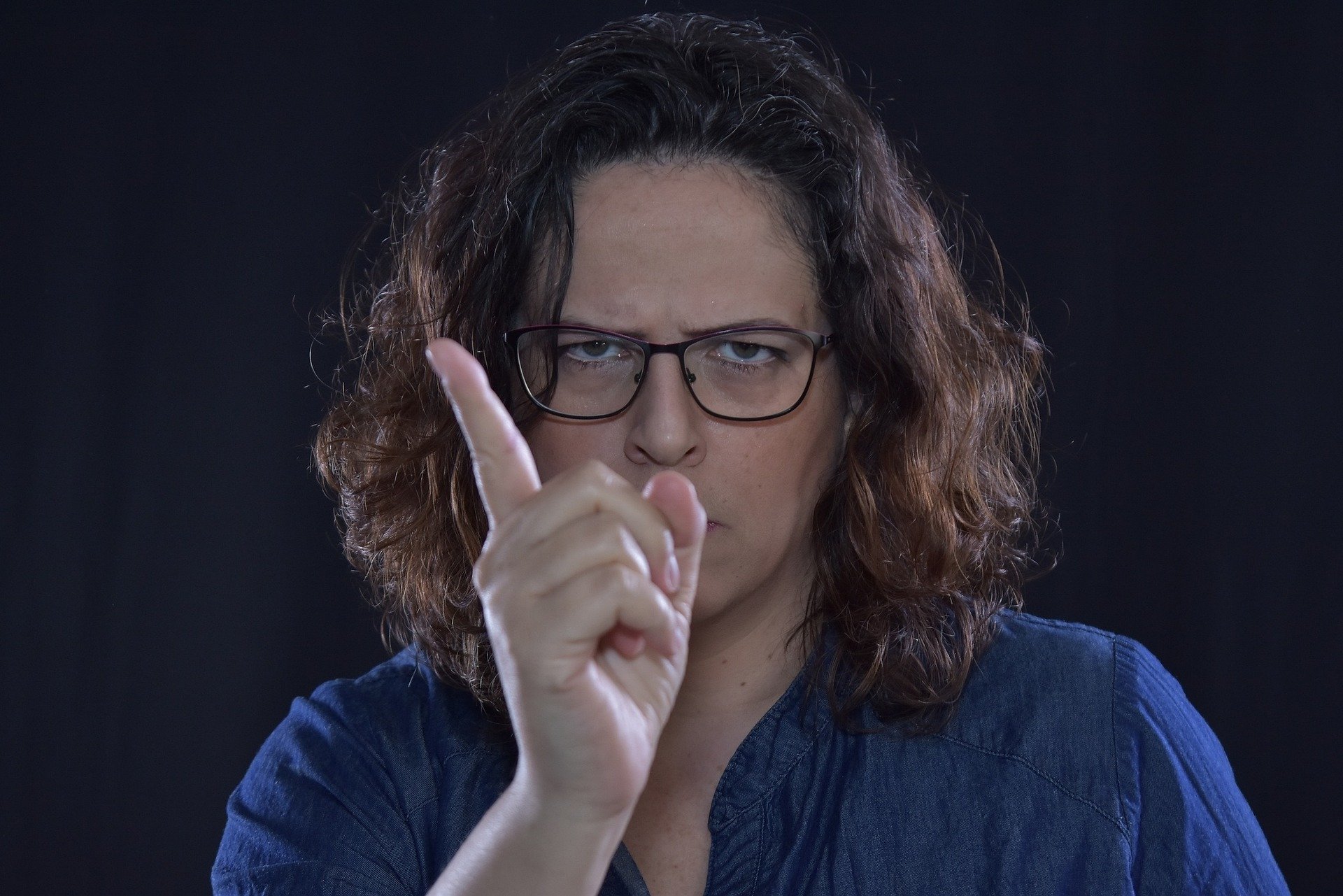 For illustration purposes only | Source: Pixabay
"Somebody ought to give you a hiding, young man," the elderly passenger in the seat beside Andrew scowled at him. "I've been watching you all along, and you need to learn some manners. This is not how you talk to people."
"I agree," another passenger, a man in an expensive suit, chimed in from behind Andrew. "You've been so annoying and rude to her. She's doing her job well, but I guess you don't know how to be polite and respect people, boy."
Andrew was pretty startled because that voice sounded so familiar. His face grew ashen as he stammered on words. His forehead wrinkled in shock, and his mouth fell open when he turned around.
"DAD?? WHAT ARE YOU DOING HERE??" he gasped.
"ANDREW??" the lad's dad, Steven, was equally startled, and a tingle rushed across his skin, sharp and cold, when he realized the young bully who was insulting the flight attendant was none other than his own son.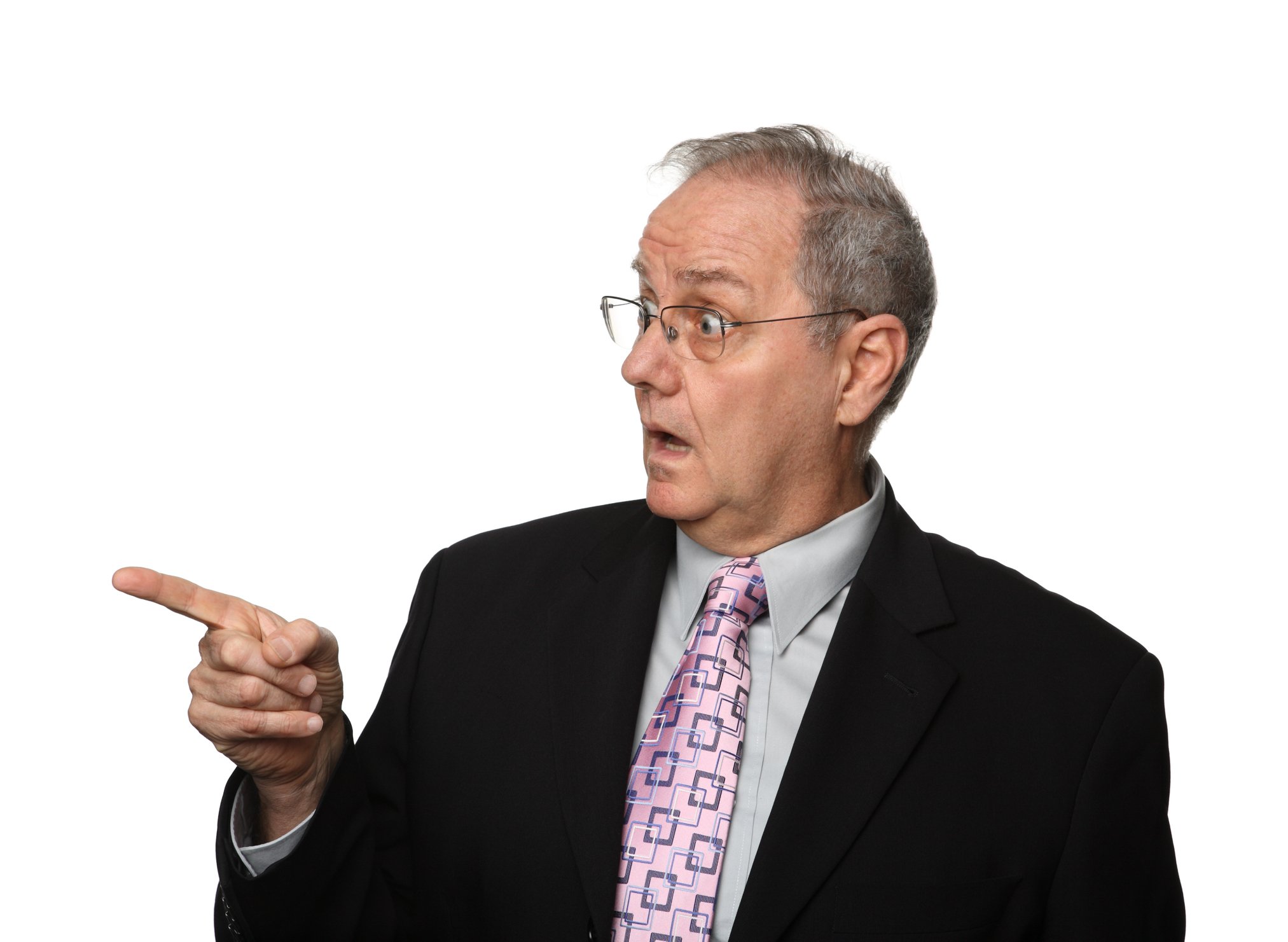 For illustration purposes only | Source: Getty Images
"I had to take this economy flight back to New York due to a last-minute delay in the booking. I thought I heard your voice, but I was busy checking the company's annual report. I cannot believe it would be you making a scene here!" Steven fumed at Andrew, who stood frozen, his mouth clamped shut and eyes fixed on his father.
"But…dad…" Andrew stuttered.
"Shut up and APOLOGIZE TO HER right now!" added Steven. "I'll teach you good manners first thing when we get home. Now say sorry to her."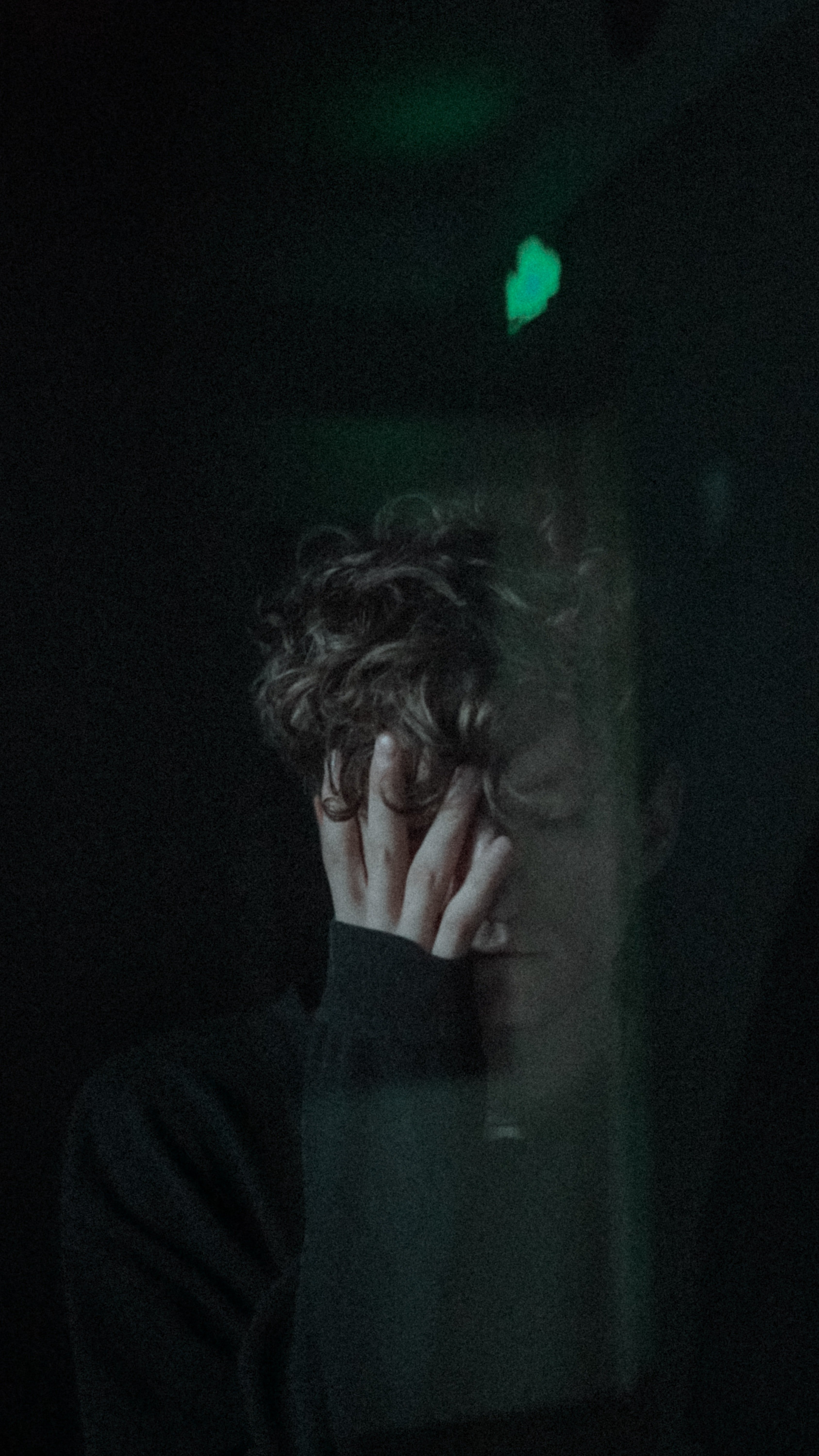 For illustration purposes only | Source: Pexels
Andrew hunched his shoulders and mumbled an apology. "Sorry!" was all he told the stewardess. He didn't see what the big deal was, and he didn't like it at all when his father told him off in front of everyone.
The flight arrived at the destination as Andrew followed his dad to the taxi, anxiously biting his nails, thinking about what would happen at home. Steven marched his son straight to his study on the second floor of their luxurious house as soon as they got home.
"You made me so proud today, son!" began Steven, rolling his eyes.
"Is this why I sent you to a boarding school? Is this why I spent hundreds of thousands of dollars on you every month, so you get the best education and grow up to be a responsible and respectable young man?"
"I'm annoyed and disappointed with you...I was hoping you'd mend your ways, but you haven't...This has to come to an end right now."
Steven slammed the door shut and turned around, pointing at Andrew. "Your behavior is so disgusting, Andrew. Nothing can change you unless it's done the hard way...I think it's high time you start respecting the people around you."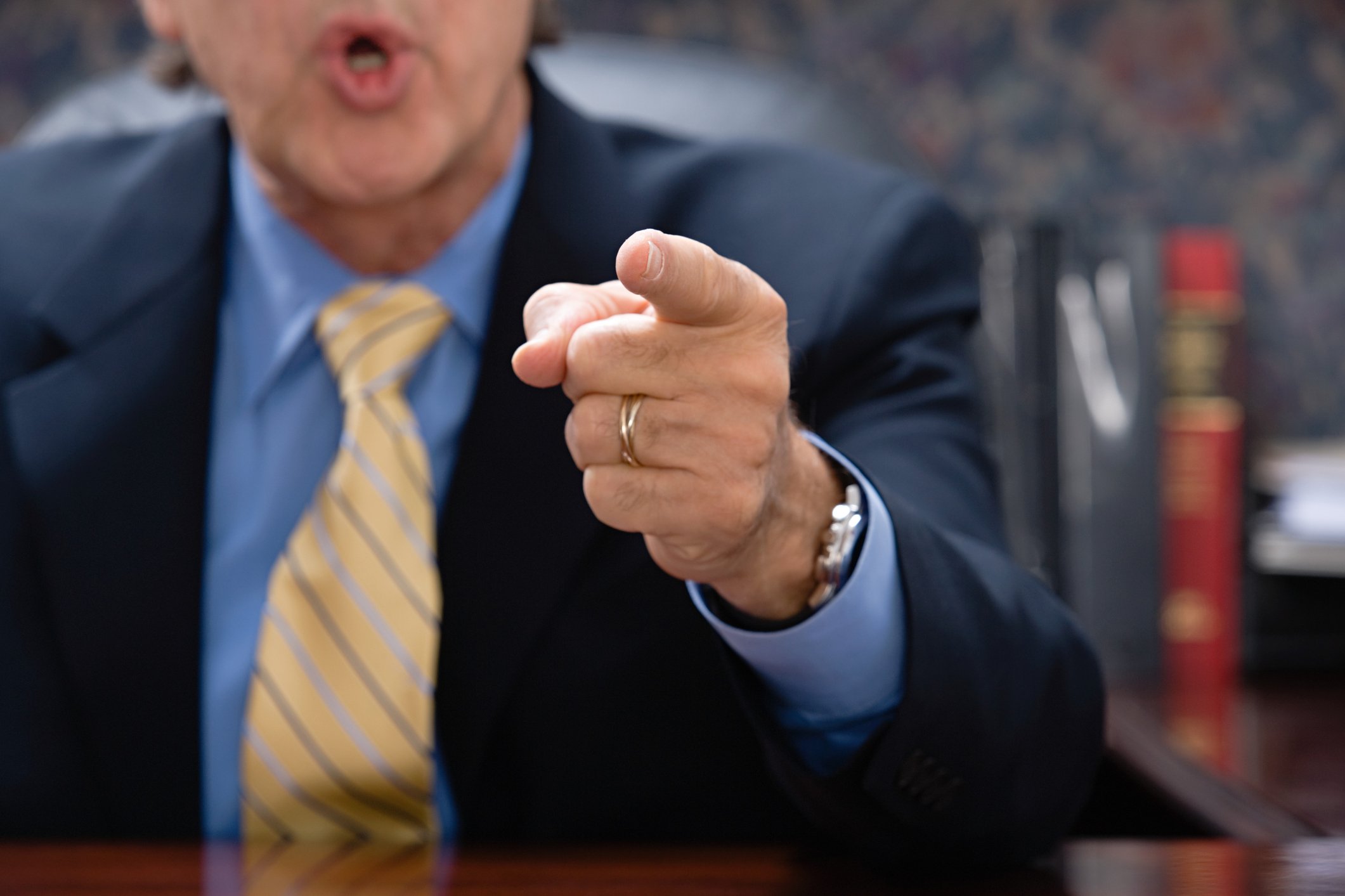 For illustration purposes only | Source: Getty Images
"I don't understand why you're making such a big deal out of this, dad," the boy threw out his arms and argued. "She's just a flight attendant. It's not like she's important or anything...And she's paid to serve us, and she wasn't doing her job well."
"How she does her job is not your problem, Andrew. Do you think you're better than others because you were born into a wealthy family? You think you can get away with mistreating others just because your dad is rich?" Steven crossed his arms.
"Sorry, but that's not gonna work out from now, and you need a bit of fixing, so you better buckle up."
"What does that mean?"
"You won't be returning to the boarding school after the break. You'll continue your grade at a public school here...And you'll have to earn for your living until the holiday is over."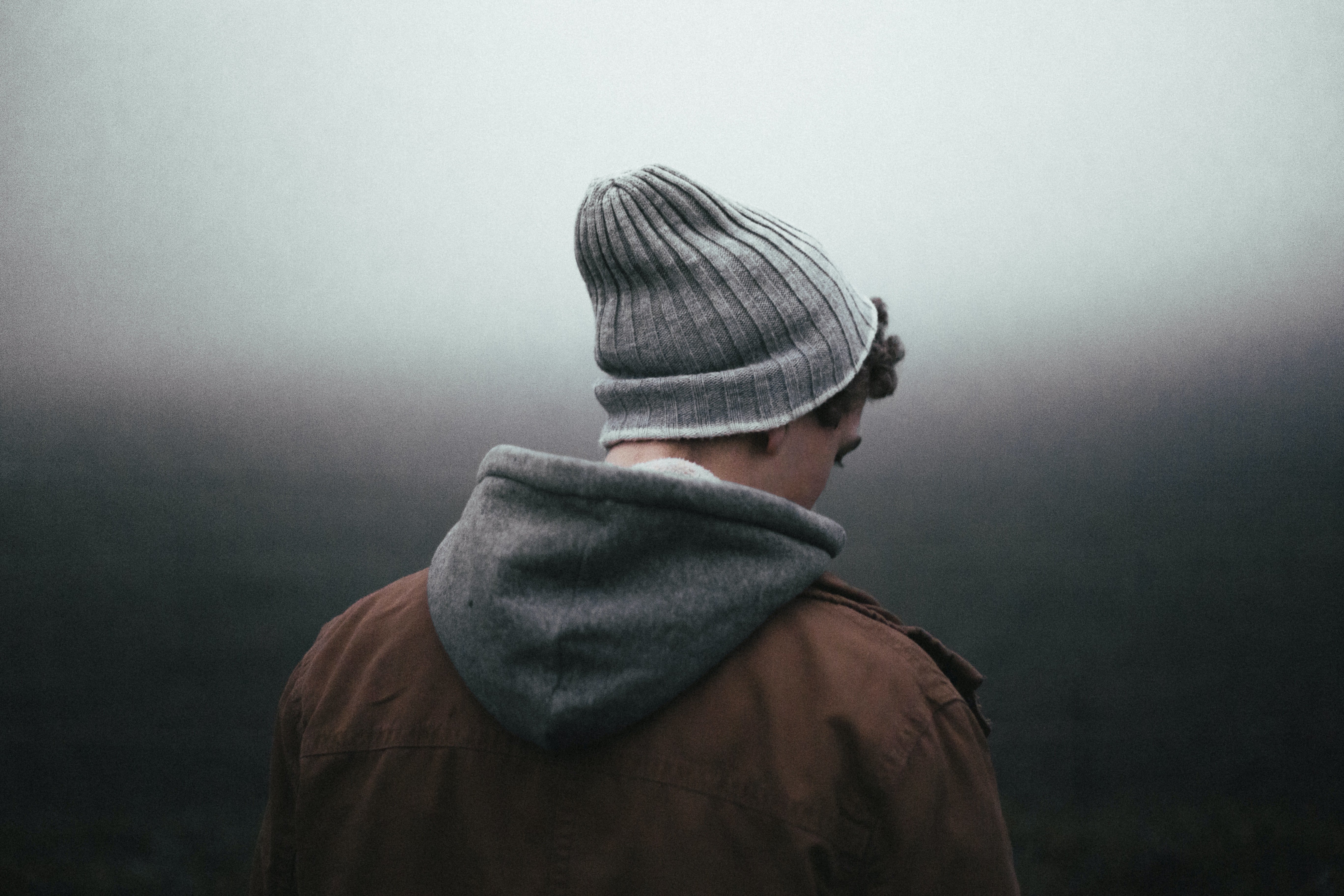 For illustration purposes only | Source: Unsplash
"WORK? Dad, that's insane. You kidding, right?"
"Did I sound like I was kidding?"
Andrew reeled in shock. "Am I going to work in your company?" he straightened up. Steven owned a cleaning services company that offered top-notch housekeeping services to different industries across the city, including the airport.
Steven grinned. "Yeah, exactly! You're going to work in my company from tomorrow...as a JANITOR!"
Andrew was horrified.
"WHAT?? A JANITOR?? Dad, I won't do it! What'll people think if they see me cleaning? No way, dad. I'm not doing it, okay!"
"Did I give you a choice, son? I don't think so! You will join tomorrow, and I'm also cutting off all your privileges. I'm taking your bank cards, laptop, car, and cell phone. I'm even taking all your branded clothes and shoes. From tomorrow, you're going to have to wear simple clothes and start working for a living for this whole month," Steven said, putting his hands on his hips.
"It's all my fault you've grown up to be nothing more than a spoiled brat. I should've spent time teaching you some manners instead of only making money after your mother died. It's high time you learned how hard it is to survive in the world. It's now or never...You must stop looking down upon others and learn to respect people."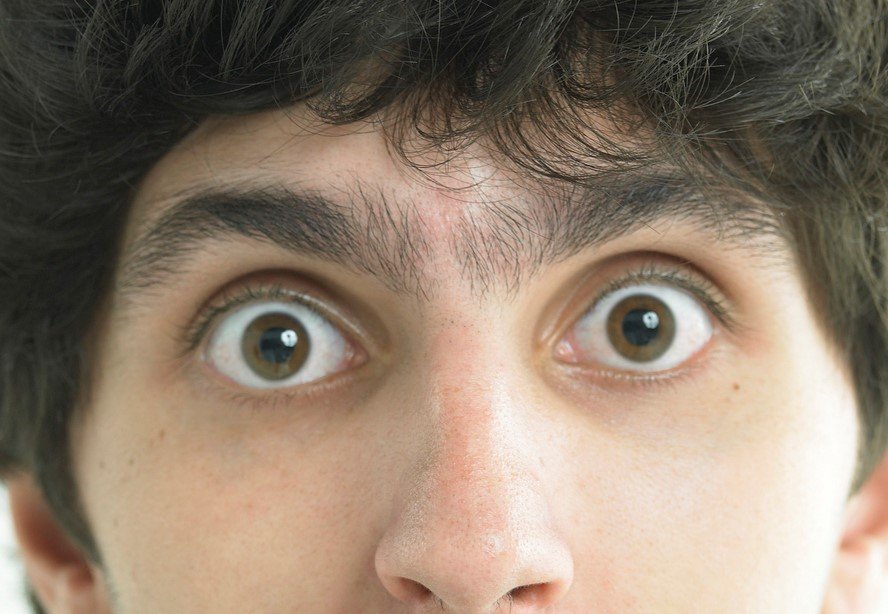 For illustration purposes only | Source: Getty Images
"But dad, why are you doing this? I can work some other job. Why janitor? People will laugh at me," Andrew argued, his hands going up to his head in disappointment. "They will say things about me...and my friends...they will laugh at me if they see me holding a broom in my hand."
"You called this upon yourself, son! You wouldn't have seen this day had you learned to respect people and not look down upon their jobs. What is said is said…and no changes."
Steven stormed to the door, hoping this would put his son in place.
"And one more thing, if you quit your job in the middle, it means you give up, and you lose my money or any help in the future...And you'll never get your possessions back!"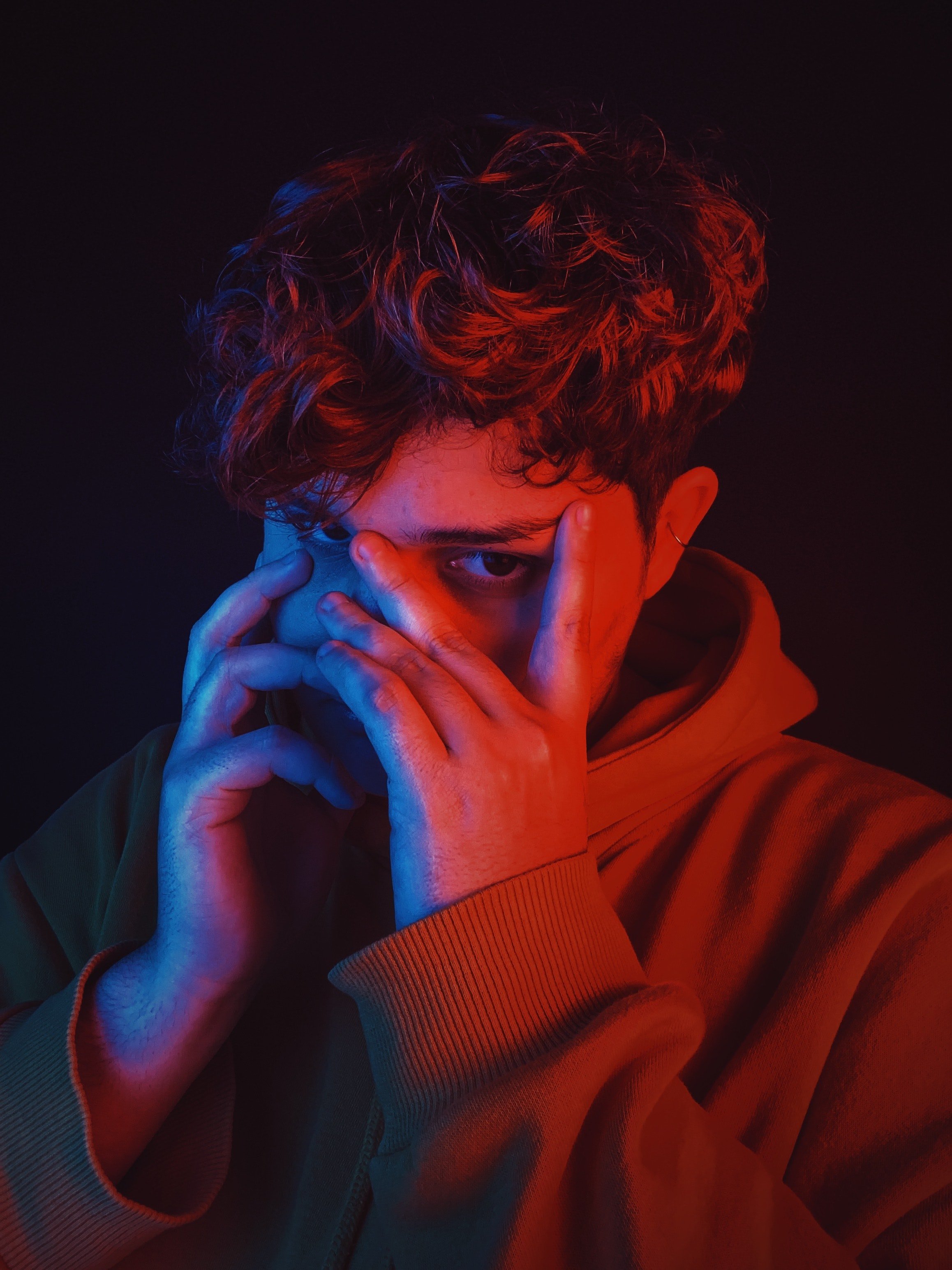 For illustration purposes only | Source: Pexels
Andrew was shaken by his father's ultimatum, and he had no choice but to agree. His belongings were seized, and he started his job as an airport janitor the next day.
Andrew was so disgusted and embarrassed to walk into the terminal in a janitorial outfit. He shyly took the bucket and mopstick, scanning the lounge with eyes that had a hunted look. Andrew was afraid somebody he knew might see him in such a condition and mock him.
On his first day, he was assigned to work with an older woman who was his assistant and supervisor.
"How silly! That's not how you hold a mopstick, you fool," the lady exploded into a giddy laugh at Andrew. Born with a silver spoon in his mouth, the boy did not know how to do any household work, let alone cleaning. He knew nothing, not even how to properly hold the mop or sweep the floor. Andrew was already mad, and now he was seething with anger.
"Shut up, will you? There's nothing to laugh about, lady. I'm not used to doing this crap. Shut your mouth and go do your work, or I'll get you fired," Andrew raged.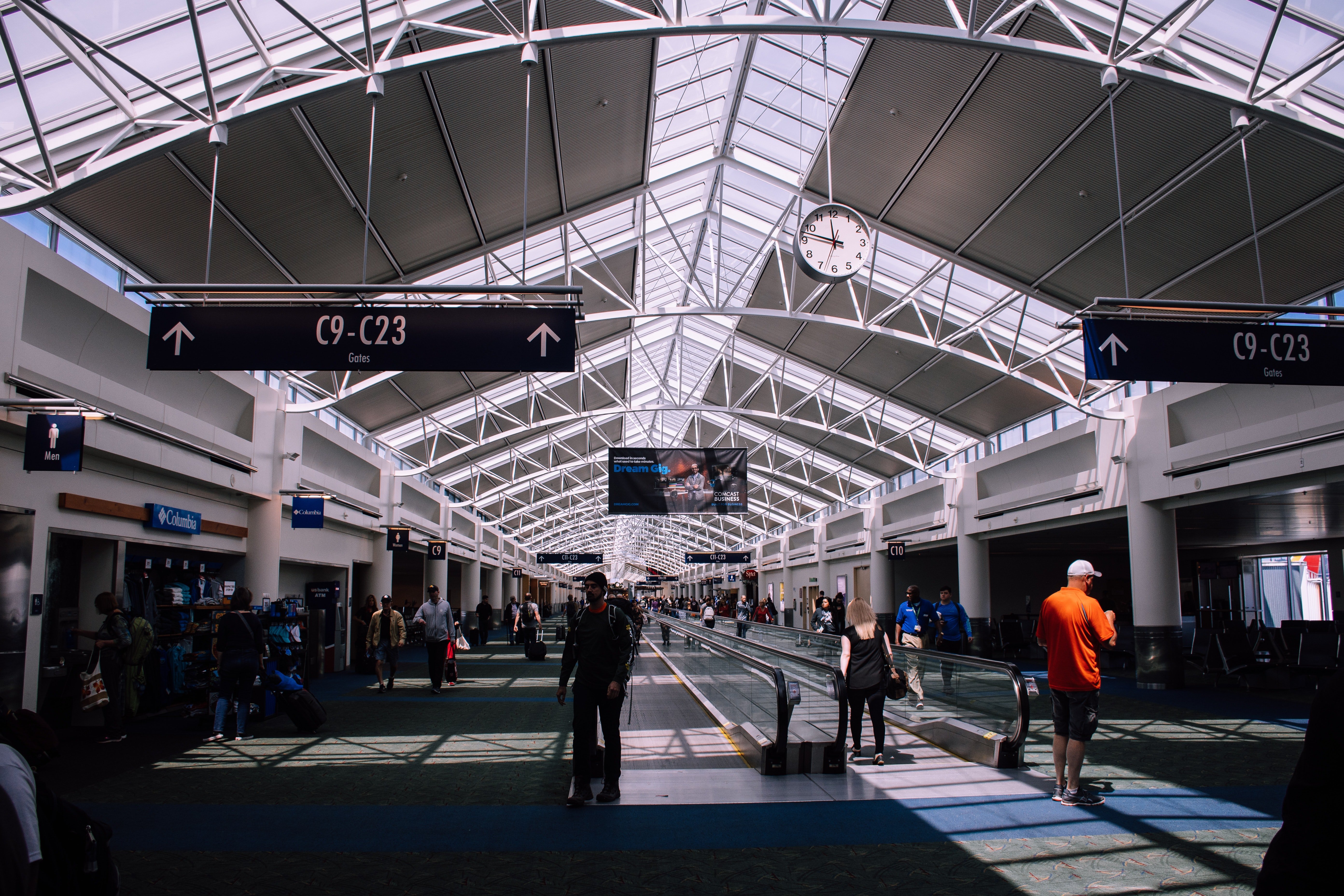 For illustration purposes only | Source: Pexels
"Oh no, you won't!" replied the woman, pointing the finger at him. "I've been working here for a long, long time. I have known your dad since he started this cleaning services company. He told me about you and has also asked me to straighten your little tail if need be. Now, get to work…These floors don't mop themselves. Hurry up!"
Andrew sighed disappointedly and clumsily started with his work. "Even sloths are faster than you, boy. You need to speed up," the older woman said. "There's a lot of work left, so faster...faster!"
Andrew grumbled and cursed, but nothing helped. He swept the lounge and mopped it. It felt like he'd already broken his hip. He was so tired of lifting buckets of water and mopping essentials up and down. Andrew had never been tired all his life like how he was that day. Moreover, the older woman was constantly behind his back, monitoring him, so he could not even rest his aching limbs for a minute.
The boy swept the floor and scooped the litter, and just as he walked over to the trash can in the food court, something hit him hard on the shoulder.
"Hey, watch it, dude!" he screamed at a passer-by who'd thrown an empty plastic water bottle at him. "How dare you throw that at me??"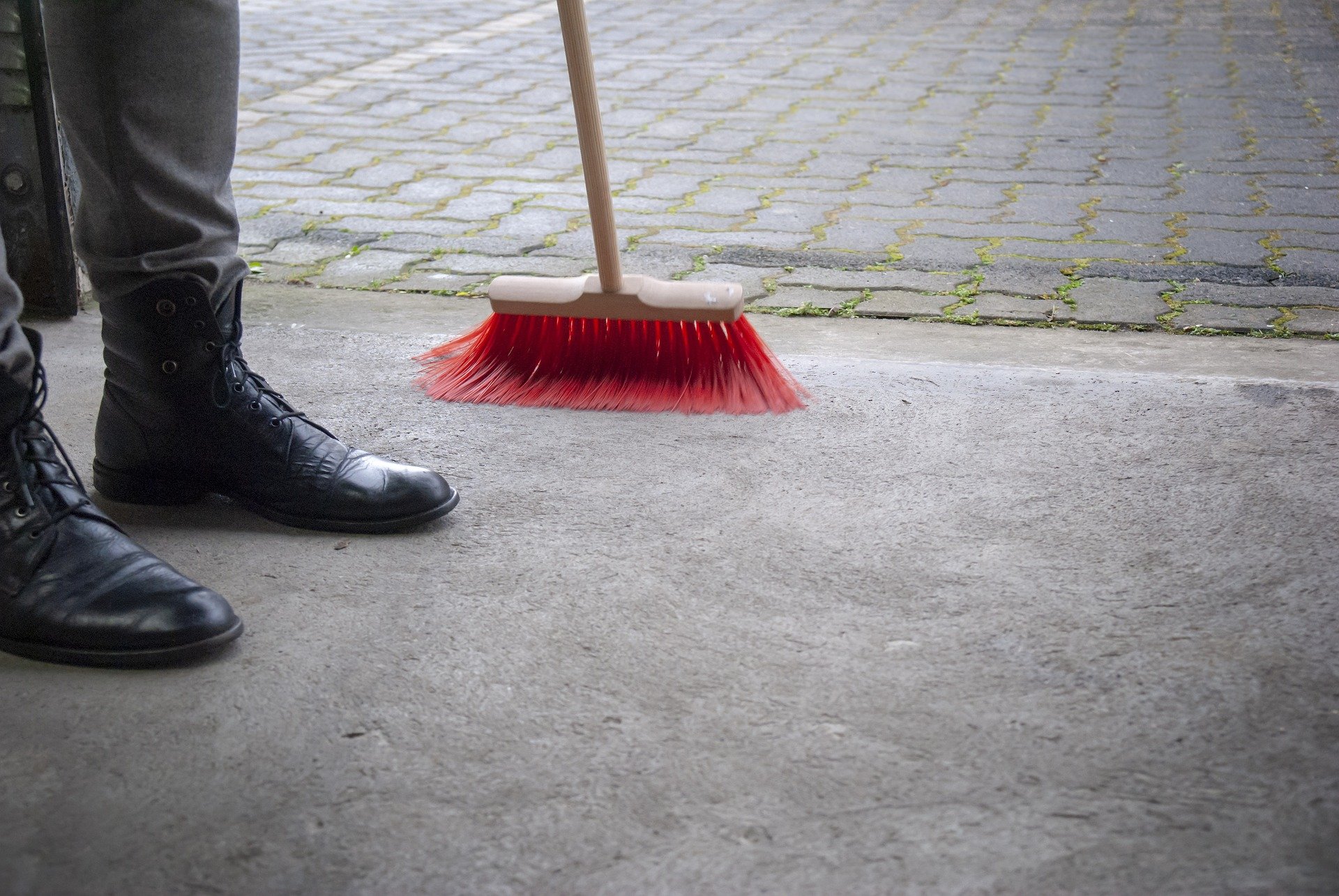 For illustration purposes only | Source: Pixabay
The guy ignored Andrew and walked away, putting on his headphones.
"Hey, I'm talking to you...You better explain, okay? Why did you throw that thing at me?" Andrew ran after the man and grabbed his arm.
"Get your dirty hands off me, you filthy janitor," the guy yanked Andrew's hand, pushing him onto the floor, and walked away.
Andrew fell with a heavy thud and looked around at the crowd of passers-by who laughed at him. He was so ashamed, and just as he got up, a man approached him, shouting at the top of his voice.
"Hey, you idiot!" yelled the man. "Are you out of your mind? Who will put the caution board on that wet floor? I almost slipped and fell, you moron."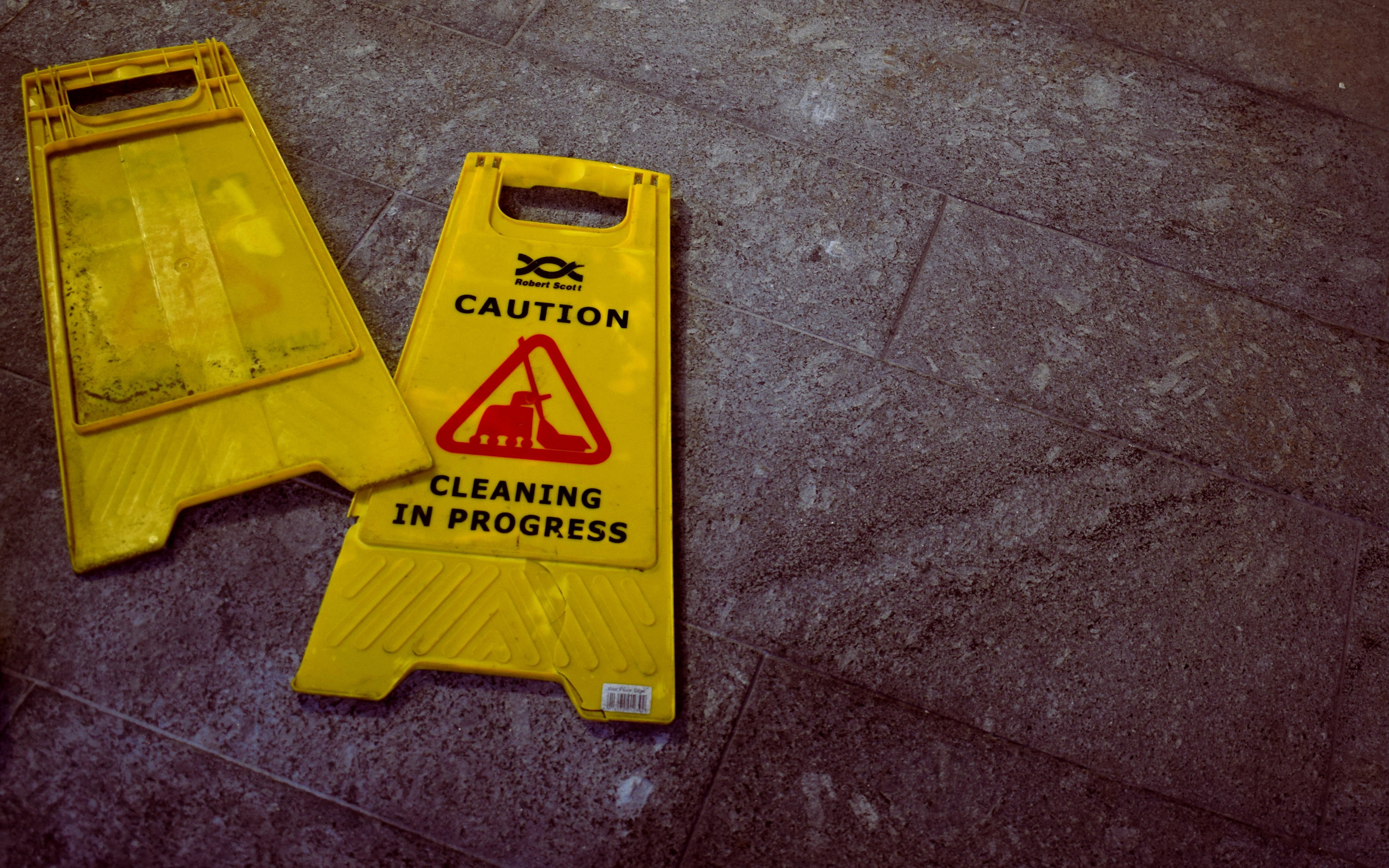 For illustration purposes only | Source: Unsplash
"I-I'm sorry, sir. I will put it up now," said Andrew.
The man walked away, frowning.
Andrew sighed, thinking it was over and that he could relax his aching legs a bit. His day was off to a disastrous start already, but he couldn't have imagined what was coming his way next when a fat, older woman with a little boy, probably five or six, marched to him.
"Hey you, janitor, come here," she snapped at Andrew.
"Me?"
"Yeah, you, come here."
Andrew didn't like the way she called him and followed her. "Clean this!" she said, pointing at the puke on the floor. Her grandson had thrown up.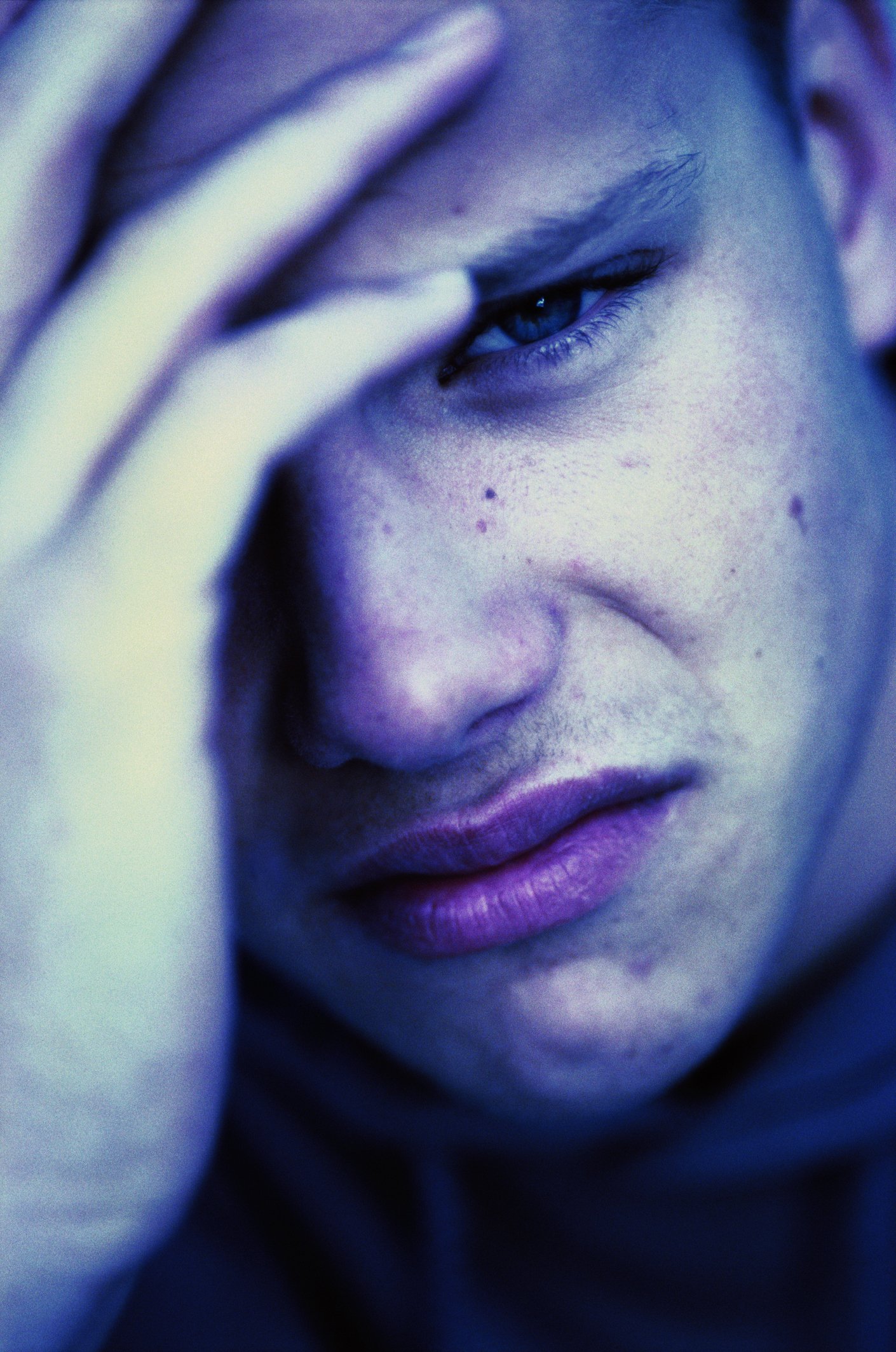 For illustration purposes only | Source: Getty Images
"WHAT??! Are you kidding me, lady? I cannot touch that...Eeewww! No way!" scowled Andrew, recoiling with disgust at seeing the mess on the floor.
"What do you mean you cannot touch it? It's your job, and you must do it," the woman replied.
"Don't tell me what's my job. I am not touching that thing. I feel like throwing up...it stinks...."
"If you don't clean it now, I'll report you and will get you fired!"
How Andrew wished he'd never seen a day like this. He looked around for his assistant, but she was nowhere in sight.
"What are you waiting for? Clean it up."
Tears welled up in Andrew's eyes as he put on his gloves and cleared the mess. He mopped the floor and wanted to throw up. He'd never felt so disgusted and helpless.
That whole day, Andrew barely got any time for himself. The moment he stood to take a break, his assistant would call out to him and assign the next set of duties that seemed like a never-ending series of disasters rolling on him.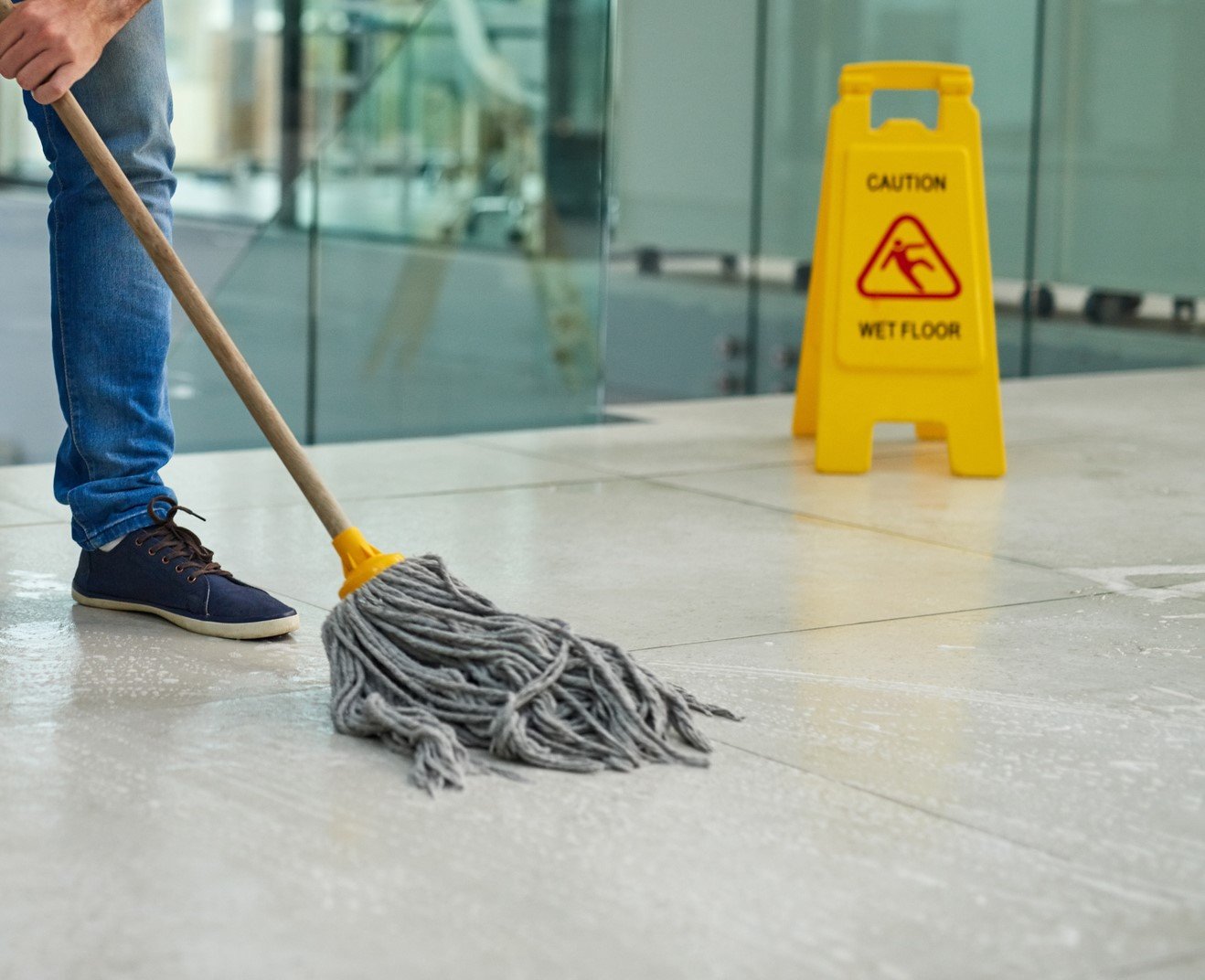 For illustration purposes only | Source: Getty Images
"Give me a break, lady...I'm tired," he pleaded with the woman. "I'm a human. Not a robot. I'll get back in five minutes. I need to breathe…The world's not gonna end, and people are not gonna stop littering this place."
"We are here to work...not to rest, boy! People will be coming and going, so we must keep the floors shining all the time. Clear the bins now…Up! Up!"
Andrew threw his tired and achy arms out as he rose, grumbling. He carried heavy dumpsters outside and emptied them. Then he ran back to the lounge to make sure it was sparkling clean. He had to sweep the escalator, and going up and down the stairs made him feel giddy.
Andrew was so exhausted that he decided to take a break and fight for it. 'I'm done with this—" he lamented, looking around for the older woman. When he noticed she was nowhere in sight, he walked over to the stairs near a less-crowded corridor and sat down with his head buried in his hands. Suddenly, he felt someone's pointy shoes poking his back.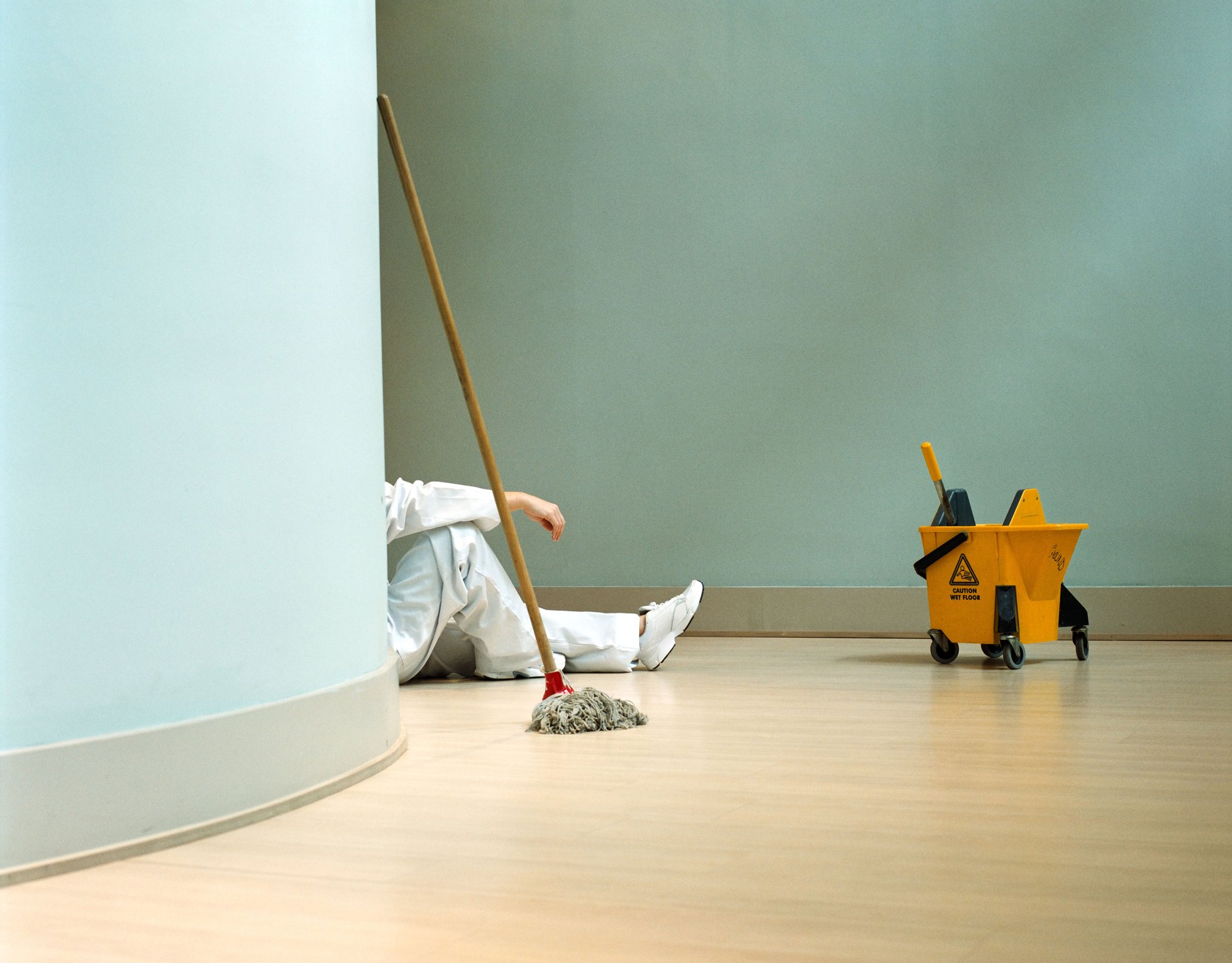 For illustration purposes only | Source: Getty Images
"Get out of the way, you lazy fool," an older lady kicked him out of her way as she hurried out, sneering. "I'm going to report you for sleeping on the job."
"I was not sleeping...watch what you're saying," he argued.
"I'll make sure you get fired. How dare you back answer me??" the lady stormed away, muttering.
Tears gushed into Andrew's eyes when he understood this was what his father had tried to teach him. Guilt and shame sprang into his heart when he understood how much it hurt to be mistreated by people who thought they were better than him.
Andrew cried into his palms and looked up at the crowd when a silhouette of a woman drew his attention. He rose and immediately ran after her when he recognized her.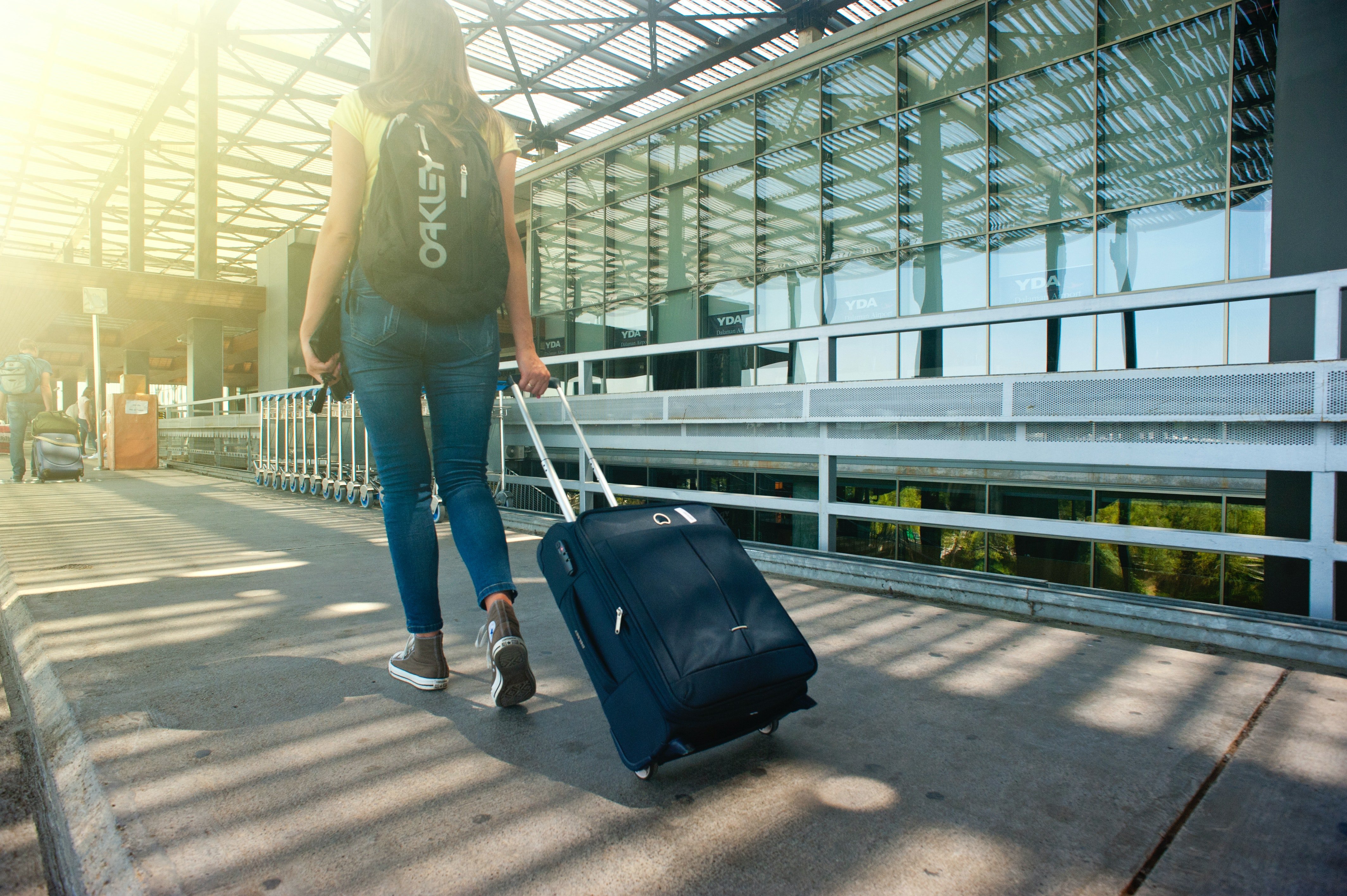 For illustration purposes only | Source: Pexels
"Hey there, wait a minute," he shouted, tapping the woman's arm.
She turned around and was stunned as he panted and puffed, holding his knees, looking up at the flight attendant he'd mocked on the plane the previous day.
"Not you, again! And what are you doing here? In this cleaner's uniform? I haven't seen you around before. Do you work here?" her hand went up to her mouth in shock.
"I AM SORRY FOR MOCKING YOU YESTERDAY!" said Andrew.
"I shouldn't have been rude to you. I treated you so badly. I insulted you and called you names. But you still served me with a smile. I'm so ashamed of myself, and I promise I'll not be rude to anybody again. Please forgive me, alright?"
The stewardess was stunned by the boy's words and his sudden change of heart. Her frown turned into a smile as soon as he apologized.
"I'm glad you've realized your mistake. But I still don't understand what you're doing here."
Andrew refused to reveal anything and smiled, disappearing from the flight attendant's sight to finish the day's pending work.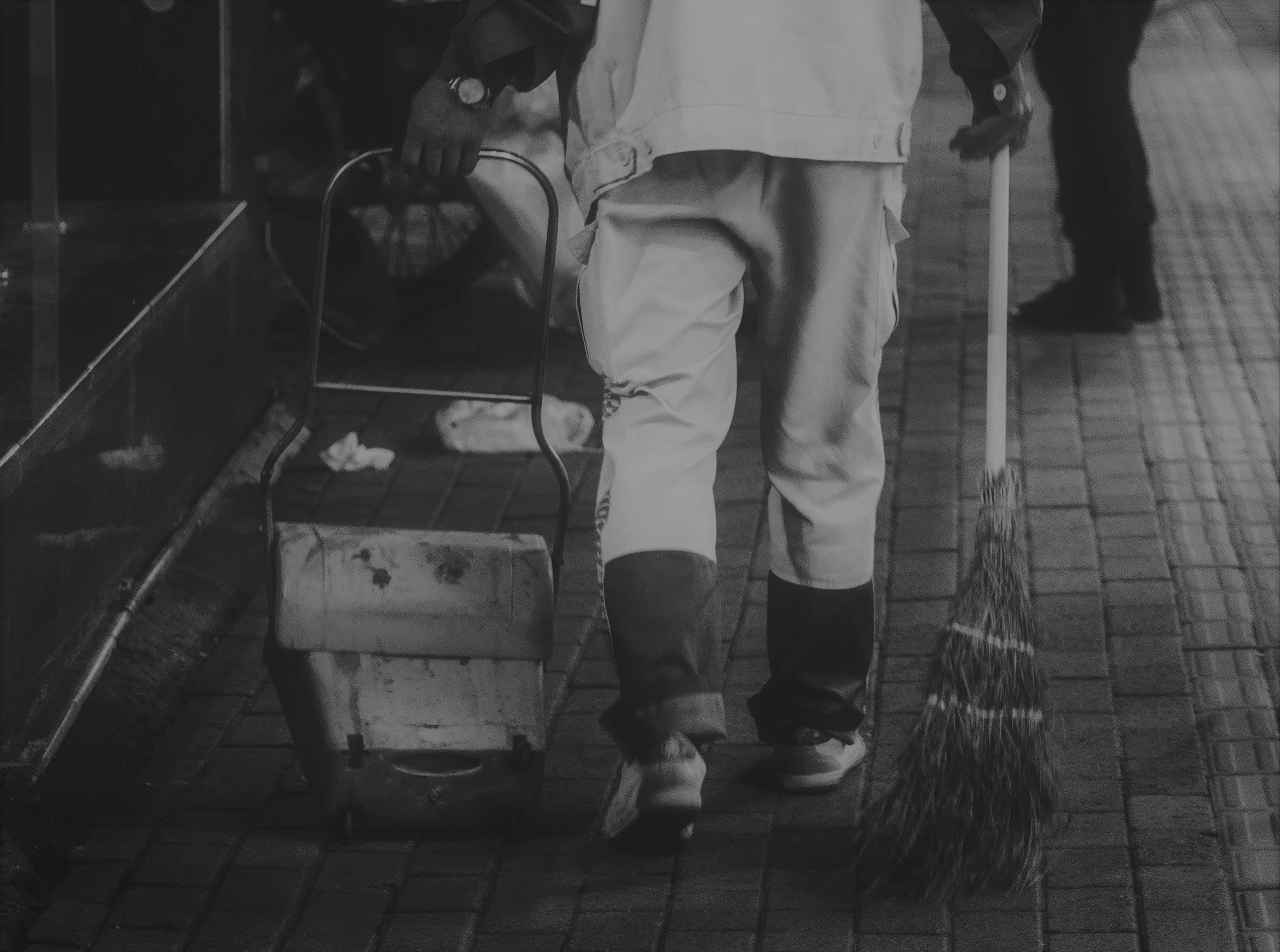 For illustration purposes only | Source: Pexels
What can we learn from this story?
You do not have the right to look down upon others or judge them by their profession just because you are rich. Born with a silver spoon in his mouth, Andrew was a spoiled teen who never treated people with respect. He mocked a flight attendant because he felt she was a 'servant' paid to serve people on the flight.
Every work requires a special set of skills that you may lack, so think twice before you mock somebody over their job. Despite being wealthy and educated, Andrew did not even know how to hold a mopstick on his first day of work as a janitor. He had always taken things for granted and never respected people.
Tell us what you think, and share this story with your friends. It might inspire them and brighten their day.
During a business meeting, a rich man learns about someone with a birthmark identical to his and ends up unraveling his birth mother's name in his dad's old trailer. Click here to read the full story.
This piece is inspired by stories from the everyday lives of our readers and written by a professional writer. Any resemblance to actual names or locations is purely coincidental. All images are for illustration purposes only. Share your story with us; maybe it will change someone's life. If you would like to share your story, please send it to info@amomama.com
Subscribe if you like this story and want to receive our top stories!