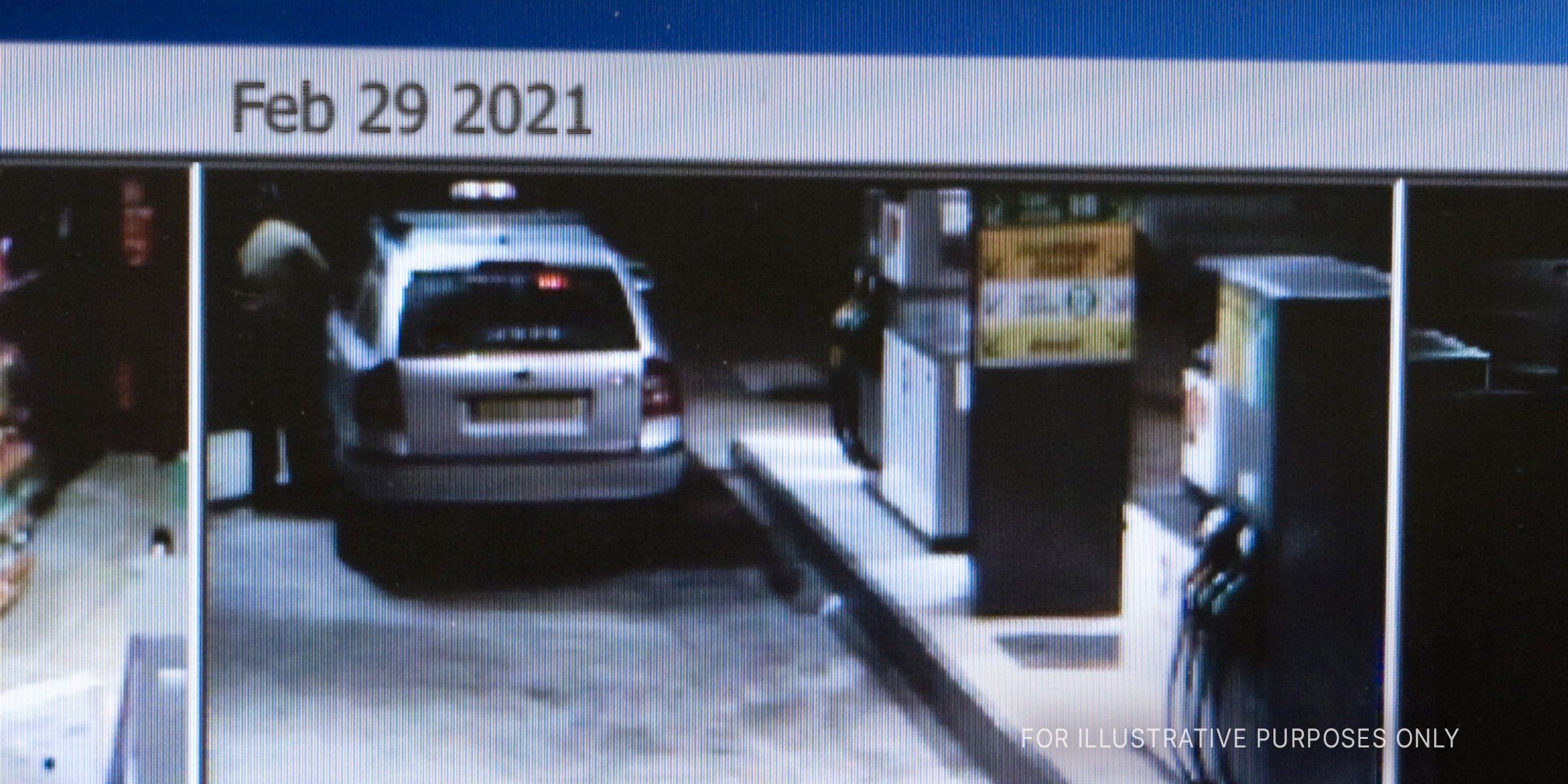 Getty Images | Surveillance Camera Footage Showing A Car At A Gas Station
Mother's Search for Missing Son Ends in Discovery of Him Getting into a Stranger's Car - Story of the Day

Rachel's heart trembled with fear, a feeling she had become all too familiar with. Her worries consumed her, especially when it came to her son Zach. From the moment she woke up until the end of the day, he occupied her thoughts entirely.
Zach, a teenager on the cusp of independence, possessed the skills to take care of himself. Yet Rachel couldn't bear the thought of leaving him alone. Whenever he wasn't within her sight, anxiety washed over her, causing cold sweats and a racing heartbeat.
On the other hand, Zach had grown weary of his mother's constant clinginess and unwarranted suspicion. He loved Rachel deeply, but he yearned for the freedom to spend time with his friends, enjoy hobbies, and explore the world outside their home. Rachel seemed unable to understand his need for independence, unwilling to socialize or take time for herself.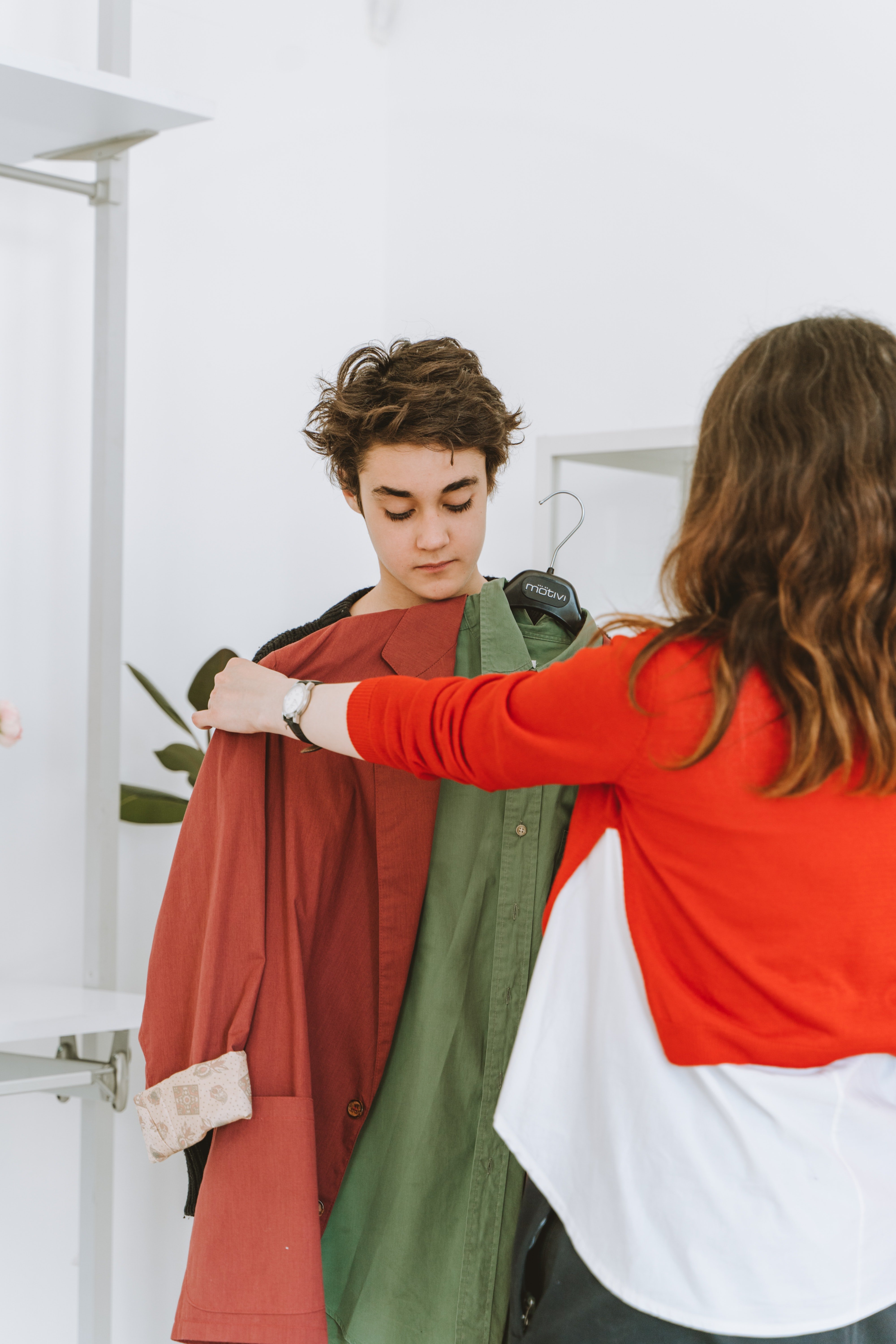 For illustration purposes only. | Source: Pexels
Rachel's daily ritual of setting the breakfast table for Zach was an expression of her love for him, but it was something Zach desperately wished to bring to an end. As a grown young man, he no longer found enjoyment in the pancakes, oatmeal, and orange juice that Rachel prepared.
"Mom," he attempted to convey one Sunday, "we could just stop this, you know."
"Stop what, Zach? What do you mean?" Rachel asked, puzzled.
"This entire routine... you make so much food for me every morning. Actually, I've been wanting to adopt a gluten-free diet for a while now."
When love becomes overwhelming, it can suffocate and strain a relationship.
"Oh!" Rachel exclaimed. "I suppose I could get some cooking books and learn gluten-free recipes for you. How does that sound?"
Zach slumped his shoulders, moving his fork aimlessly. "No, Mom, no," he whispered. "I just don't want you constantly hovering and fussing over me. I can take care of myself, and, well..." He lifted his head and met Rachel's teary eyes. "Why don't you go out and live your life, Mom? Is it because of me? I feel like I've been holding you back."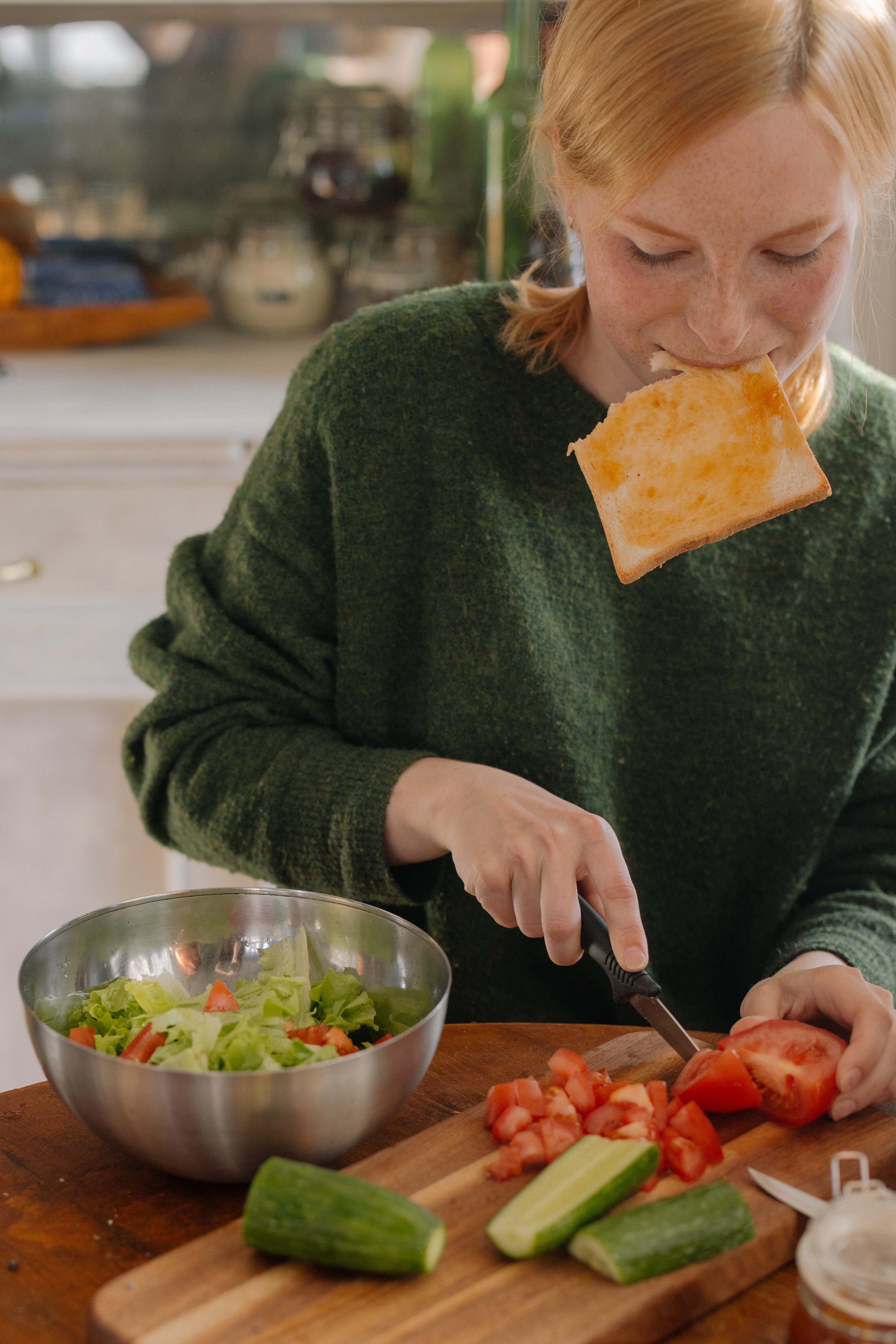 For illustration purposes only. | Source: Pexels
"You're not, honey!" Rachel responded, her eyes avoiding Zach's as she swiftly sliced her pancake. "I want to support you, Zach. I want to provide the things your father didn't."
The weight of Rachel's shattered marriage had influenced her behavior. The sudden departure of Zach's father had instilled in her the belief that she had to do everything for her son. She accompanied him to basketball tournaments, movies, and games, going above and beyond to make up for what was lacking.
Rachel was a devoted mother, yet she failed to recognize her adolescent son's need for boundaries. Her constant presence and an unwavering "I must be there for Zach" mentality had transformed her into an overbearing figure, unbeknownst to her.
Now, Zach longed for Rachel to find someone who would bring happiness into her life. He yearned for her to encounter a partner who would love and respect her, assisting her in rediscovering a joyful existence.
Witnessing the profound impact of his father's departure on Rachel had left a lasting impression on Zach. Although she never shed tears or pleaded for him to stay, a part of her seemed to vanish when he left. She hadn't experienced true happiness since then, merely surviving rather than truly living life.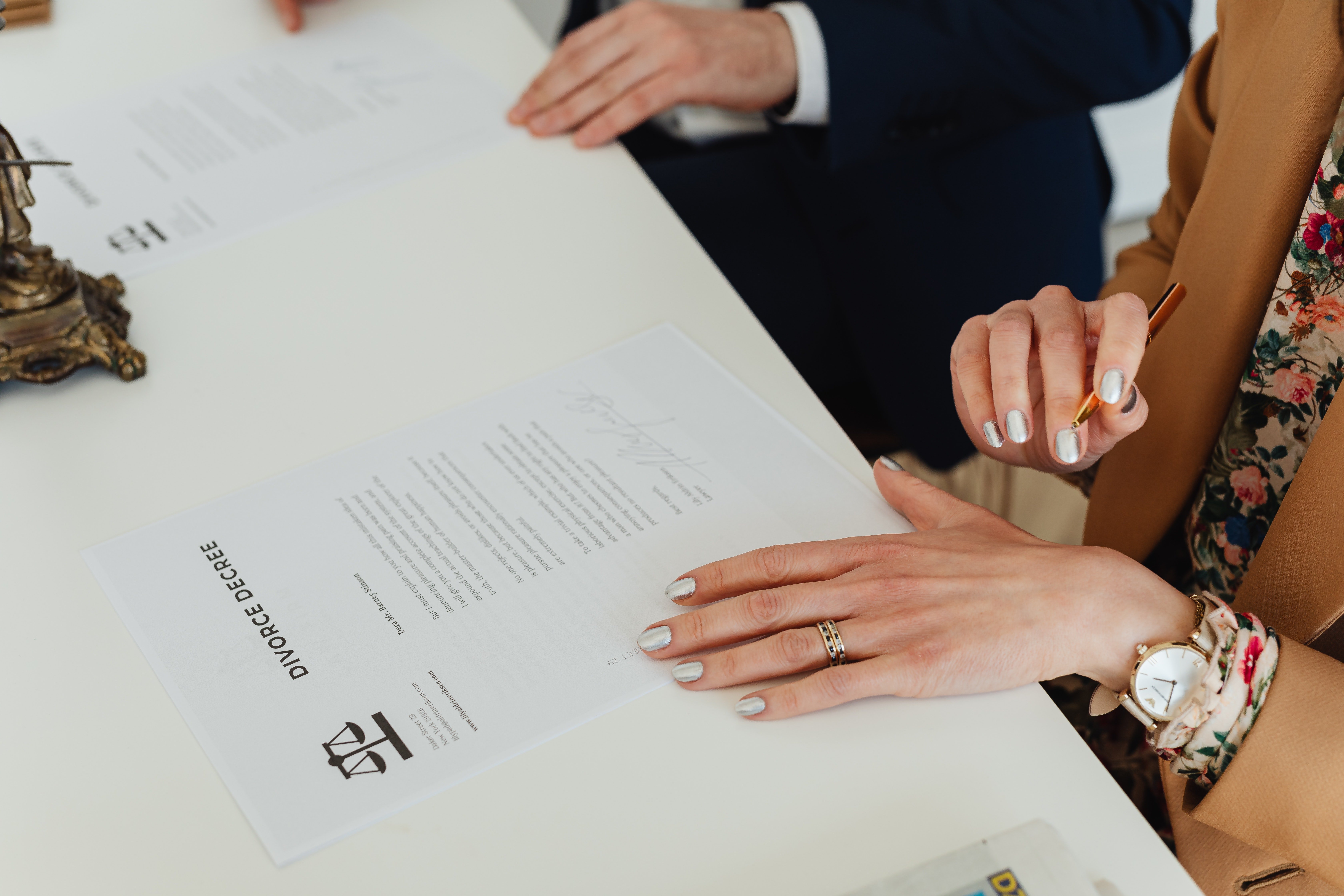 For illustration purposes only. | Source: Pexels
Zach, as a caring son, wished for that situation to change. One day, as he walked out of the school gates, he noticed his mother engaged in conversation with his teacher, Mr. Patel. Standing tall at six feet, Mr. Patel possessed a warm heart, tanned skin, and captivating brown eyes that seemed to hold an interest in Rachel.
"So, how did it go?" Zach inquired during their journey home.
"What do you mean?" Rachel replied.
"There's no need to pretend with me, Mom! I overheard you and Mr. Patel. He asked you out on a date!"
"Well, I declined, Zach," Rachel stated flatly, parking the car outside the grocery store. "Just stay in the car. I'll quickly grab some groceries and be right back. Do you need anything?"
"Mom! Are you being serious?"
"What?" Rachel questioned, appearing perplexed.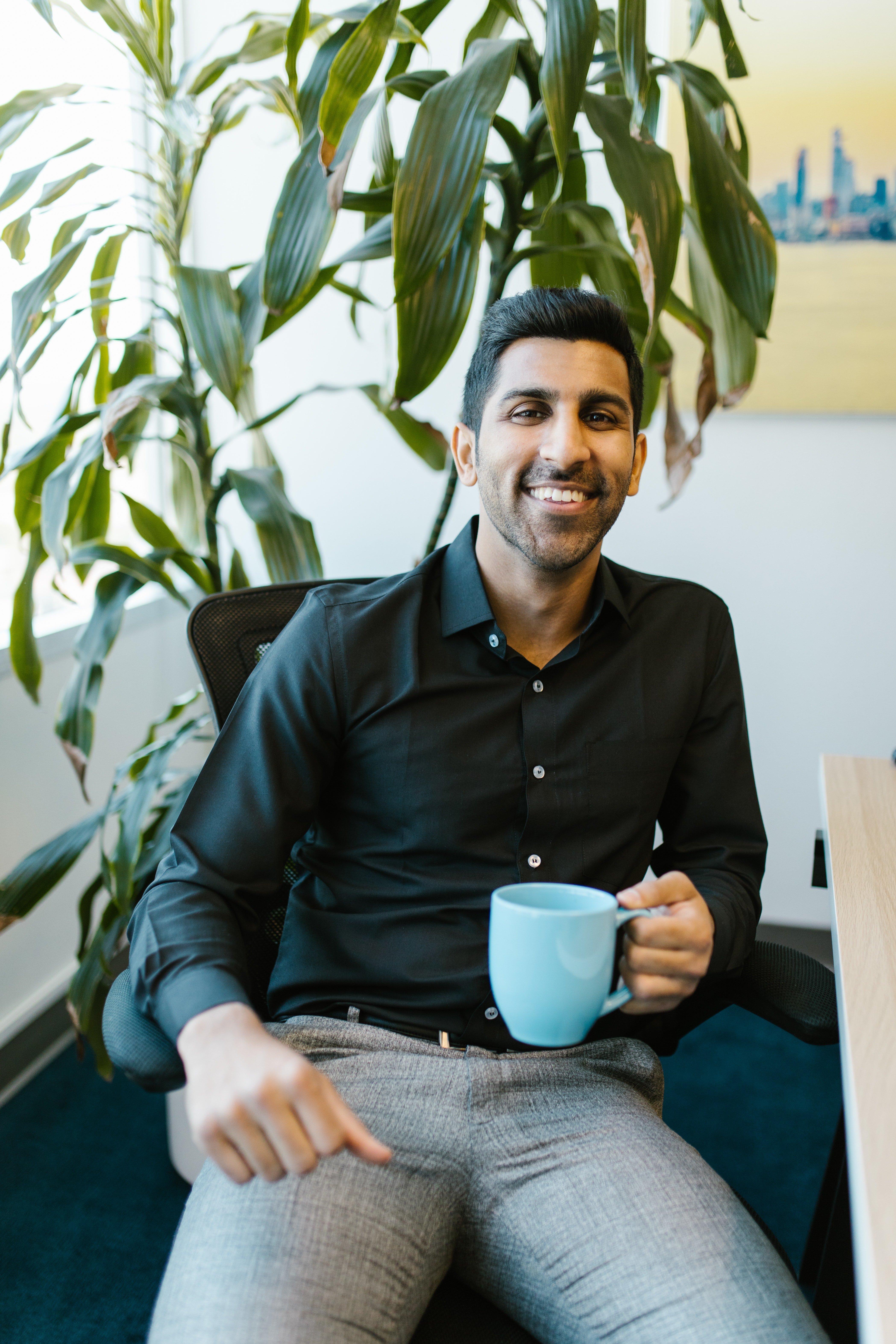 For illustration purposes only. | Source: Pexels
"How could you just reject him? He's easily the most attractive teacher in the entire school! Mom, so many female teachers are infatuated with him. And he asked YOU out on a date, but you said no?"
Rachel let out a sigh. "Listen, honey," she replied. "You may be a teenager, but you still have much to learn about how the world works, okay? Mr. Patel may be considered the most attractive teacher or whatever, but he's not the right person for me. I'm not actively seeking a relationship right now. Now, all you have to do is wait here, and I'll be back shortly."
"Not the right person?" Zach muttered in frustration. "Nobody is ever right for you, Mom! Something's not right with you!"
Zach felt disheartened. How could he convince his mother that she was mistaken about Mr. Patel? He was a genuinely kind and caring individual who wanted to date Rachel. Was she not taking him seriously? Was she taking him for granted?
A few days later, during breakfast, Zach informed Rachel that he had planned a desert excursion for the two of them. He had been preparing for it for a while, and now that summer break had arrived, he wanted to embark on that trip with his mom.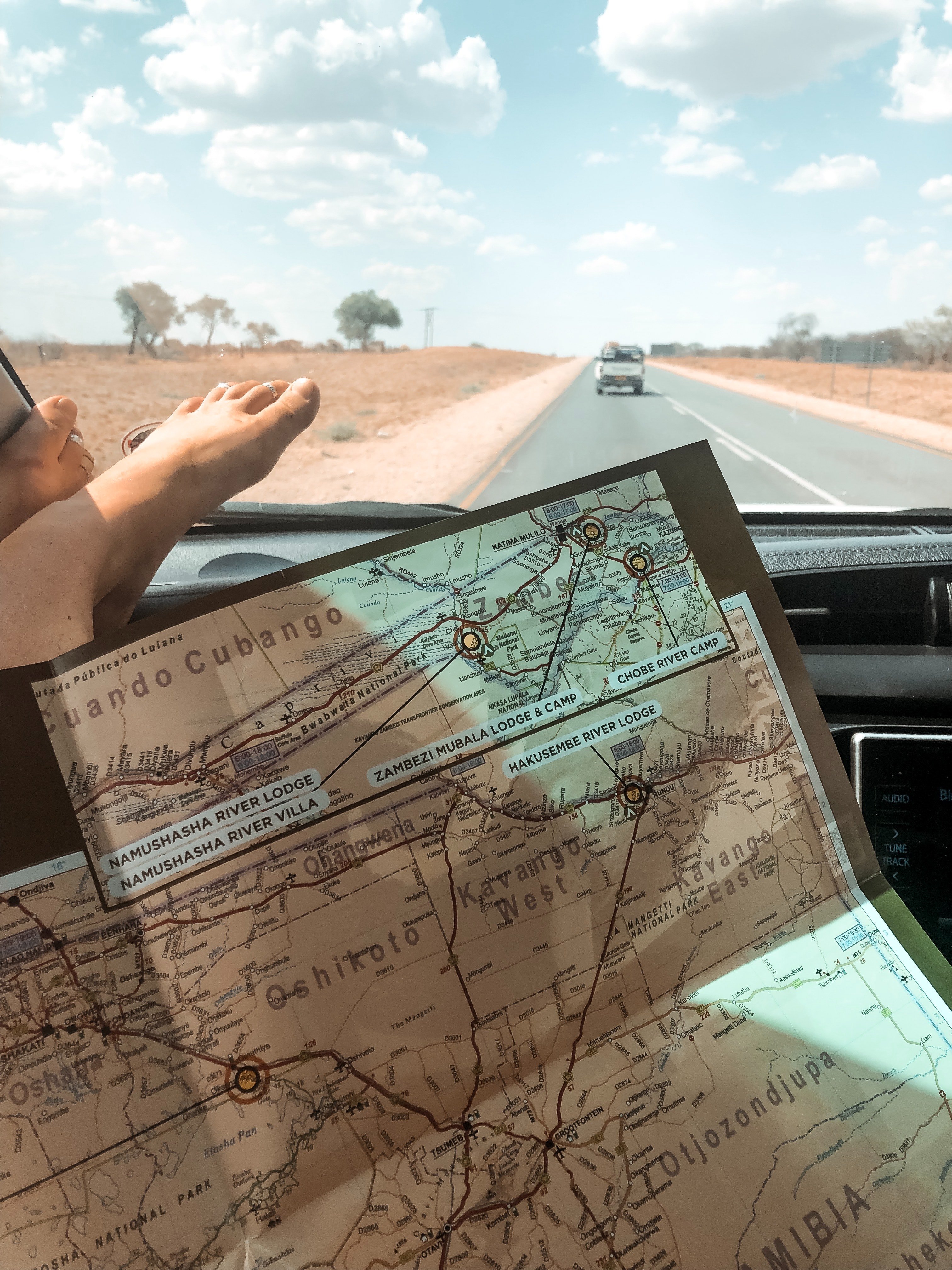 For illustration purposes only. | Source: Pexels
Reluctant at first, Rachel was persuaded by Zach to obtain the tickets, and a week later, they found themselves on a bus heading towards the desert. As they distanced themselves from the bustle of everyday life and its accompanying stress, Rachel's worries gradually faded away while she gazed out of the bus window.
A gentle breeze played with her hair, eliciting a smile on Rachel's face. Life took on a different hue when one lived in the present, free from concerns of the past or future.
Rachel closed her eyes and leaned her head against the window, allowing the refreshing air to caress her face. The city they departed from was five hours away from their desert destination. Zach eagerly anticipated showing her the hot air balloon spectacle she had always longed to witness.
Hot air balloons had been a prominent feature in Rachel's photographs, both at her home and office. She had amassed a vast collection of books on Montgolfier hot air balloons, as her fascination with them extended beyond pictures to the written word.
"Mom, we'll be there soon! I can't wait!" Zach exclaimed with excitement, though Rachel could barely discern his voice. With her eyes closed and her mind at ease, she drifted off into a light slumber. Upon awakening, the bus driver's voice informed her that they were nearing their destination.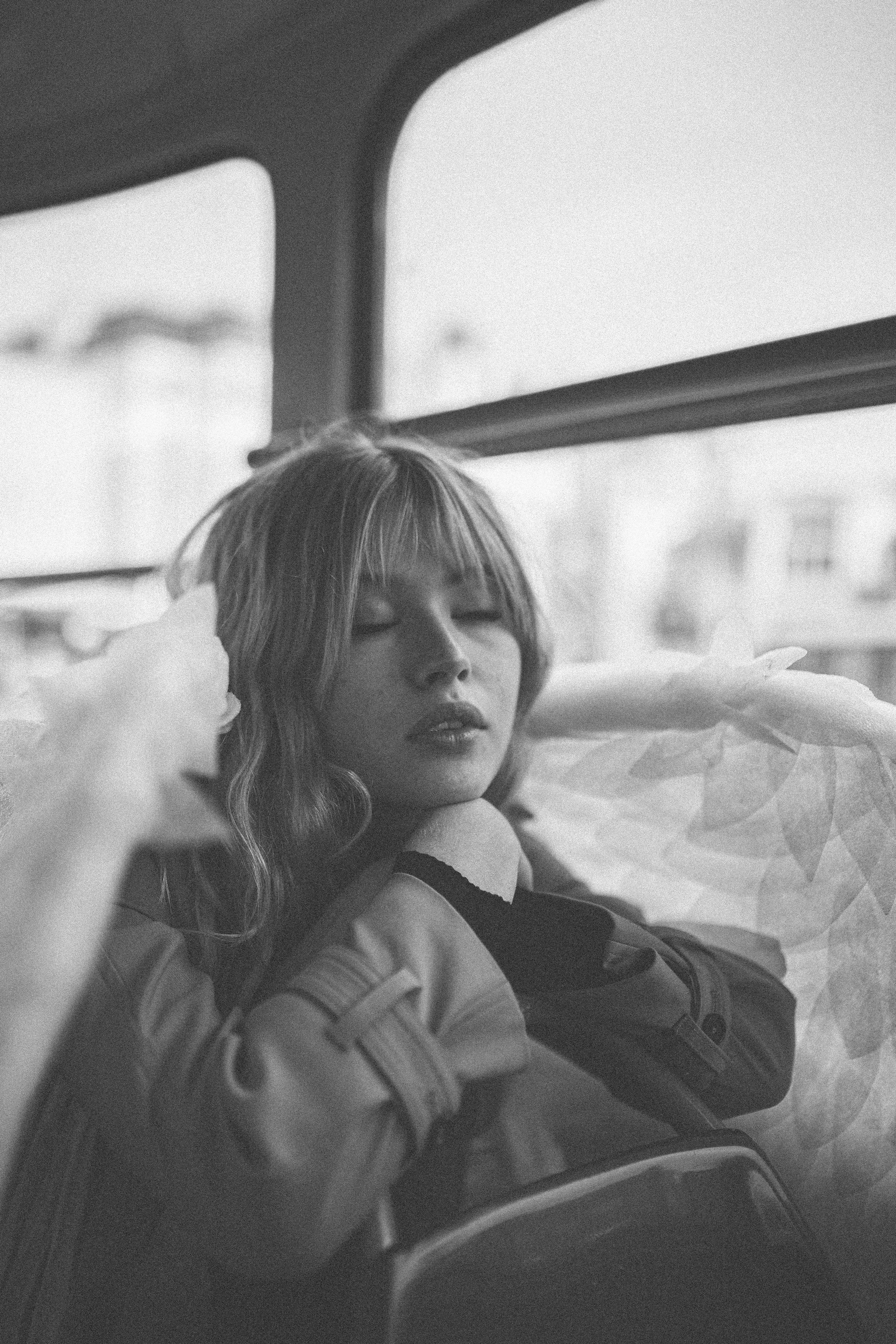 For illustration purposes only. | Source: Pexels
However, when Rachel rubbed her eyes and retrieved her bag from beneath her seat, she realized with a sinking feeling that Zach was nowhere to be seen. His luggage had vanished as well. Panic gripped Rachel's heart. "Zach? Zach! What on earth! Where is he?"
Terrified, Rachel sprung to her feet and frantically searched the bus seats for any sign of her son, but he was nowhere to be found. She peered out the window in the hope of catching a glimpse of him, but he was not in sight. Rachel hastily dialed Zach's number on her phone, but it was met with an unreachable signal.
"Excuse me!" she called out, rushing toward the driver with Zach's photo displayed on her phone. "Have you seen this teenage boy? He's my son, and he was on the bus with me. We boarded together, and—"
"Oh! Yes, I did see him! This young man disembarked near the gas station. It was the last stop," the driver responded.
"Wait, what happened? Are you certain he got off at the gas station?"
Rachel's heart sank as the driver confirmed it. "Sir, could you please take me back there? I don't think I'll be able to find another means of transportation out here, and I'm deeply concerned about my son. I can't fathom why he would disembark at a random gas station, and I... I'm at a loss for what to do."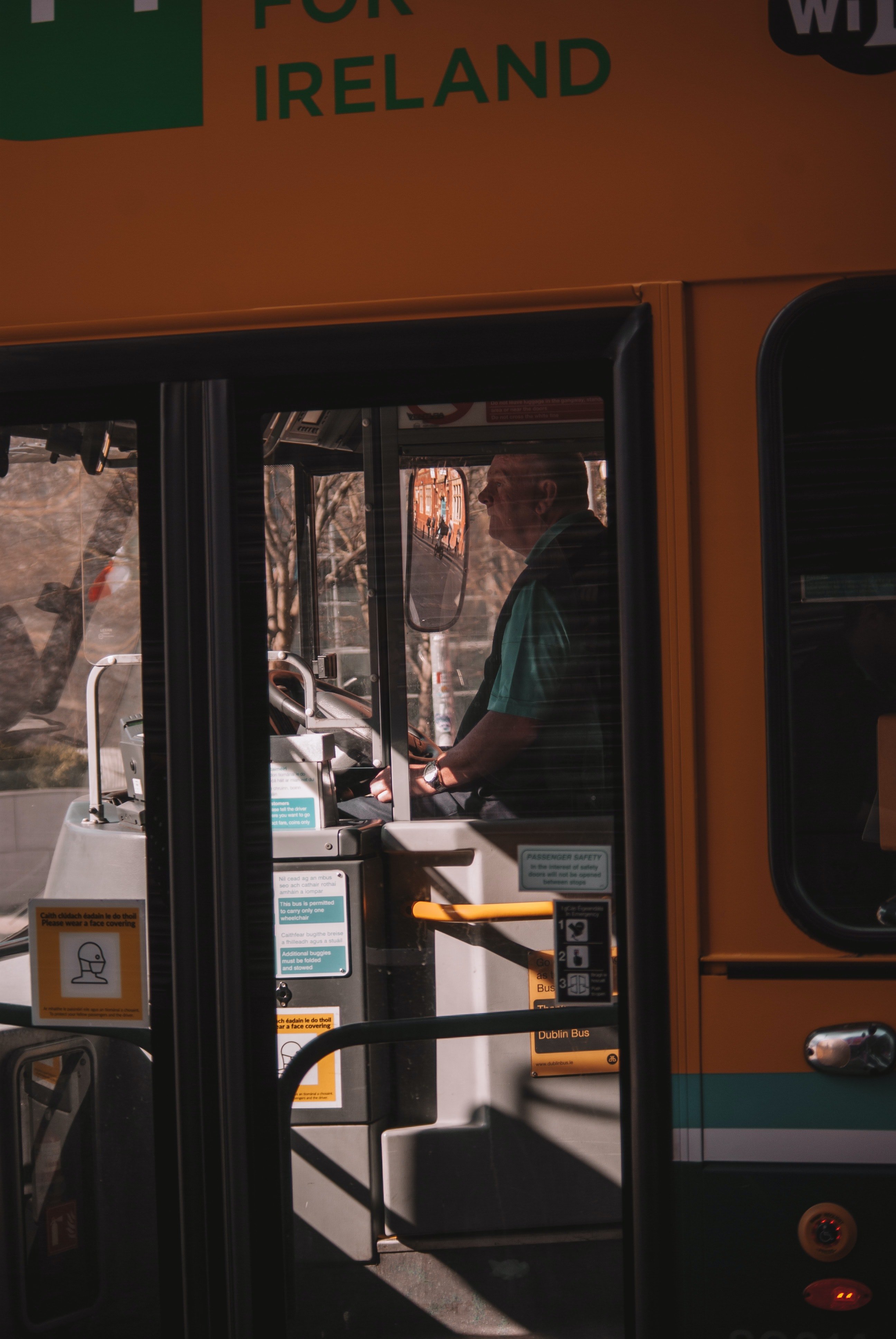 For illustration purposes only. | Source: Pexels
"What?" a passenger shouted at her. "Tell her to hitchhike! We're not going all the way back there! It's a 45-minute journey from here!"
The discontent among the bus passengers escalated, with more voices expressing their concerns and displeasure. Some threatened to disembark and take legal action against the driver if he turned the bus around to return to the gas station. However, the compassionate bus driver stepped in to support Rachel.
"Do you folks have no empathy?" he growled. "This woman is in distress over her son! The least you could do for the sake of humanity is show some understanding! I am turning this bus around, and if you don't want to be part of it, you can exit! Ladies and gentlemen, feel free to make your decision," he added, holding the bus door open.
Rachel could hardly contain her tears of gratitude. "Please take a seat, ma'am," he kindly suggested. "You will find your son, don't worry."
"Thank you," Rachel whispered as she returned to her seat. However, her heart remained restless until she was reunited with Zach. Where had her son gone? Why did he leave the bus at the gas station without waking her? The questions continued to torment her mind.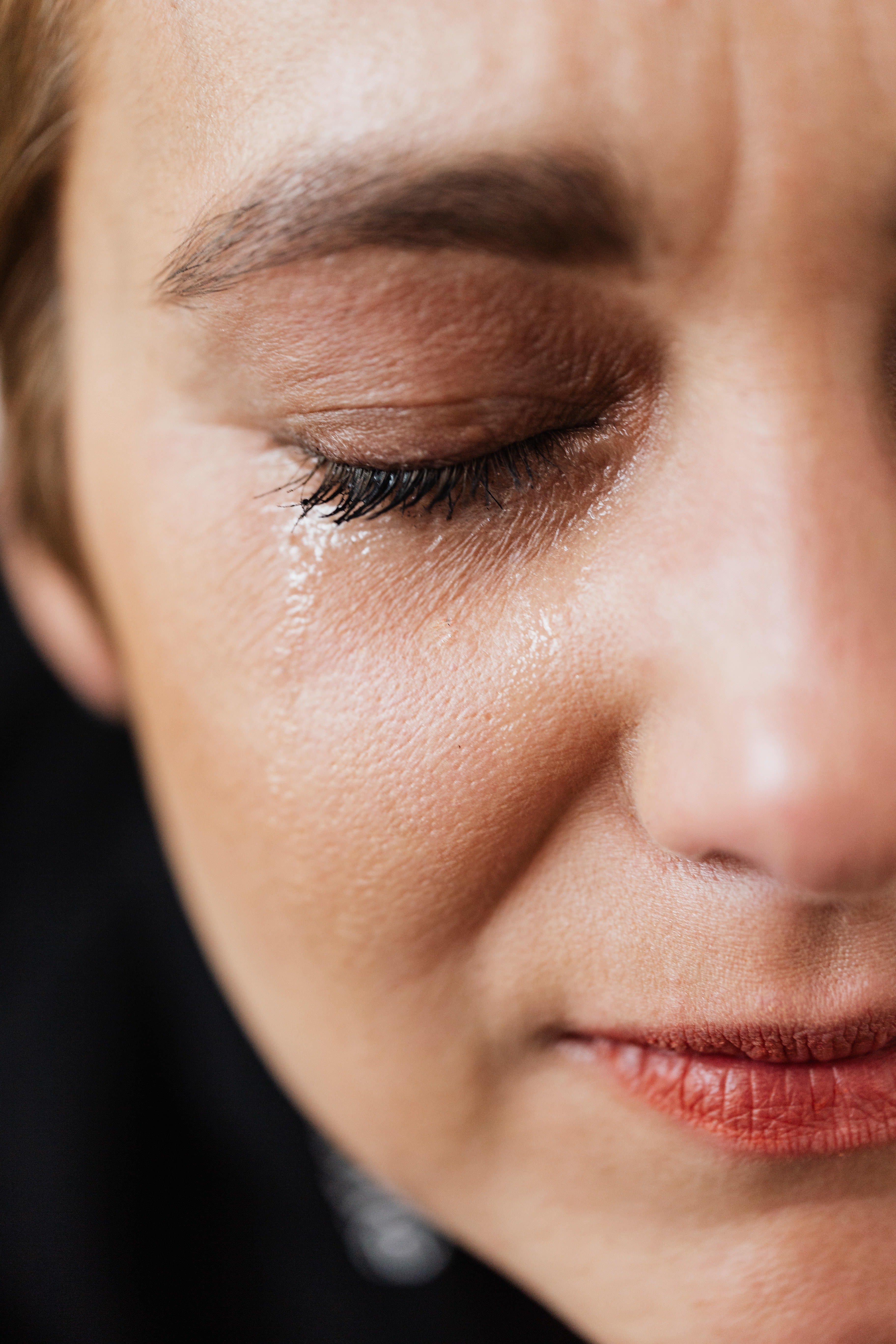 For illustration purposes only. | Source: Pexels
It was all her fault, she reasoned. If she hadn't fallen asleep, Zach would have been by her side, and they would have been enjoying the trip together. Instead, she found herself in tears, consumed by worry, wondering if she would ever find her son safe and alive.
After what felt like an eternity, Rachel arrived at the gas station following the 45-minute journey. The fading light of the day added to the sense of unease, but the gas station offered a flicker of comfort with its illuminated canopy lights and signs of human activity.
As Rachel scanned the surroundings, a voice called out to her from behind. "What's happening, ma'am?" it asked.
Rachel turned to see a man standing there, a towering figure with tattoos adorning his left arm. He squinted as he observed Rachel's fragile state. "I'm Greg, the attendant here. What brings you around?"
"No, Greg, I'm not prowling. I'm just..." Rachel paused, reaching for her phone and showing him a picture of Zach. "Do you have security cameras here? Can you please check the footage? My son... he's gone missing. I need to find him! He was last seen at the bus stop near this gas station."
Greg studied Zach's picture intently. "That's your son?" he asked.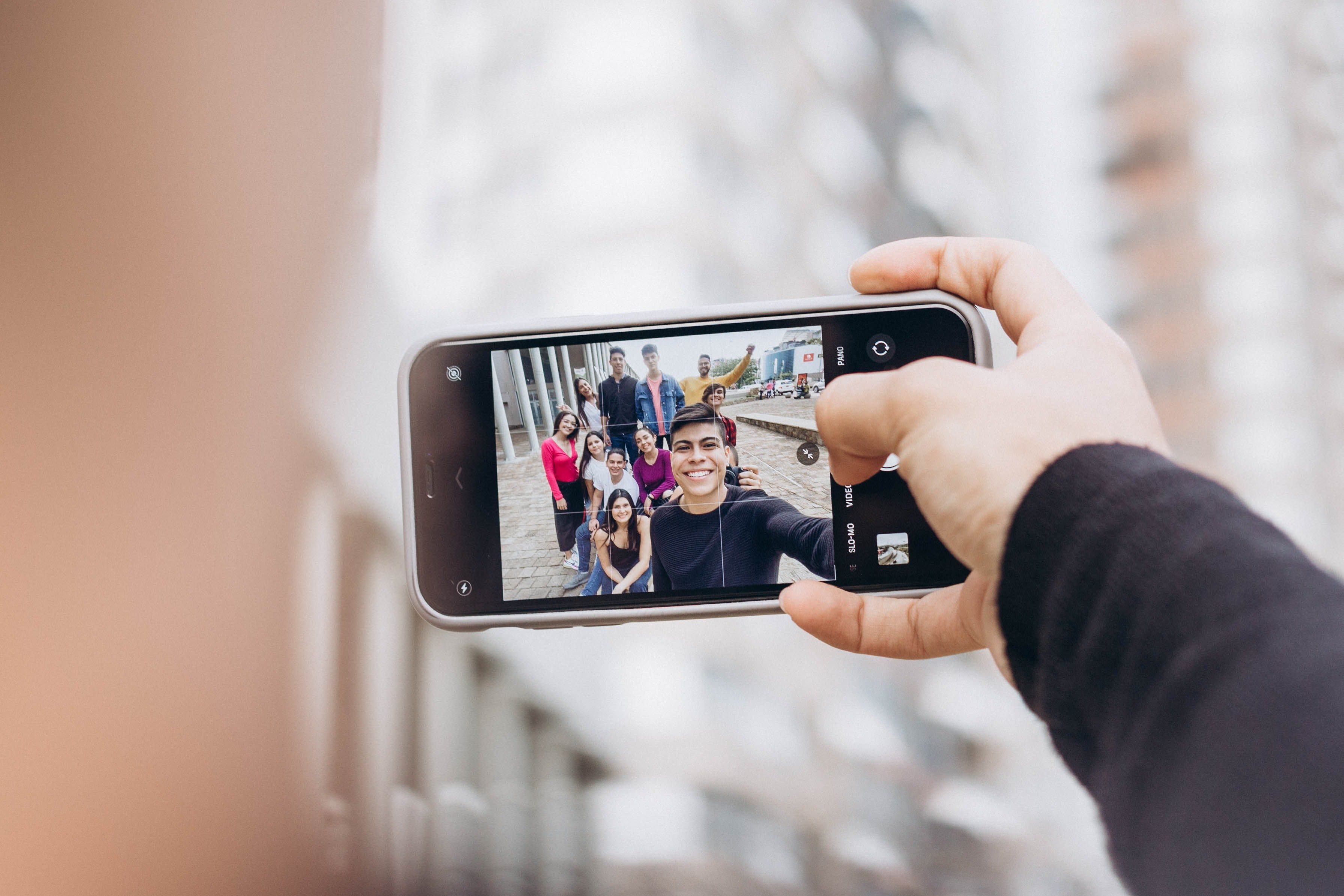 For illustration purposes only. | Source: Pexels
"Yes, yes, it's him. The boy in the front... taking the photo. And I'm Rachel."
Greg nodded. "Alright. If he got off here, the cameras would have captured it. Follow me."
Leading her to a dimly lit room with monitors and haphazardly wired cables, Greg operated one of the computers, activating the camera footage. As the scenes from around 4:30 pm began to play, Rachel anxiously asked Greg to pause the footage.
"Wait!" she cried out. "That's my son! That's Zach! But... why is he getting into a stranger's car?"
Rachel felt her world crumbling. She had finally located her son, but the recording didn't reveal the license plate of the car. How could she track it now? All she could discern was that it was a metallic gray vehicle, and Zach had entered it as if it belonged to them.
Overwhelmed, Rachel broke down in tears and reached for her phone to dial 911. However, before she could make the call, Greg, who was casually munching on a sandwich in his squeaky chair, interjected, "Wait, I know that car! I'm almost certain it belongs to Mr. Baxter!"
"What?" Rachel exclaimed, her voice trembling amidst her tears.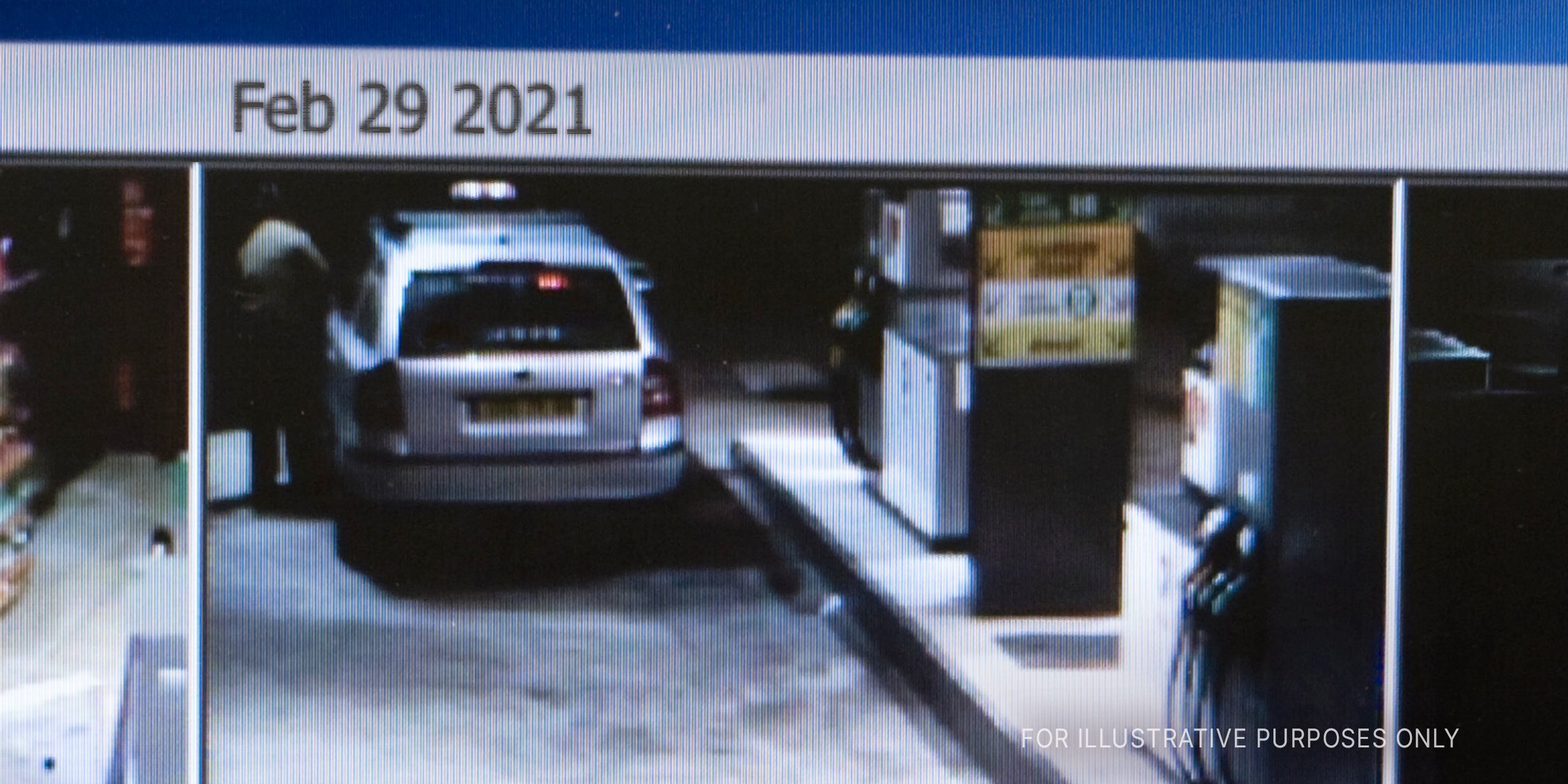 For illustration purposes only. | Source: Getty Images
"Generous man. His garage is about 20 minutes away from the main road. He rents out his vehicles. Since you won't find an Uber or taxi around here at this hour, I can offer you a ride," Greg explained.
Rachel had no prior knowledge of Mr. Baxter or why her son would willingly enter a stranger's car after stopping at the gas station. However, given the circumstances, she had no choice but to meet Mr. Baxter.
Greg drove her to Mr. Baxter's garage, and parked right outside was the car that Rachel had seen in the footage. It appeared to be the same vehicle. Rachel cautiously peered through the window, and to her astonishment, she found Zach sitting inside.
"Hey, Mom!" Zach greeted, stepping out of the car. "You're right on time!"
"Zach!!" Rachel exclaimed, a mixture of anger and relief. "What on earth is going on? What exactly are you doing here? Do you have any idea how worried I was!?"
"Mom, just calm down! You'll find out soon enough. Trust me for a little longer, please. I did tell the bus driver and Greg to assist you. Close your eyes."
"What? What do you mean? How do you know Greg? What is happening, Zach?"
"Close your eyes, Mom!"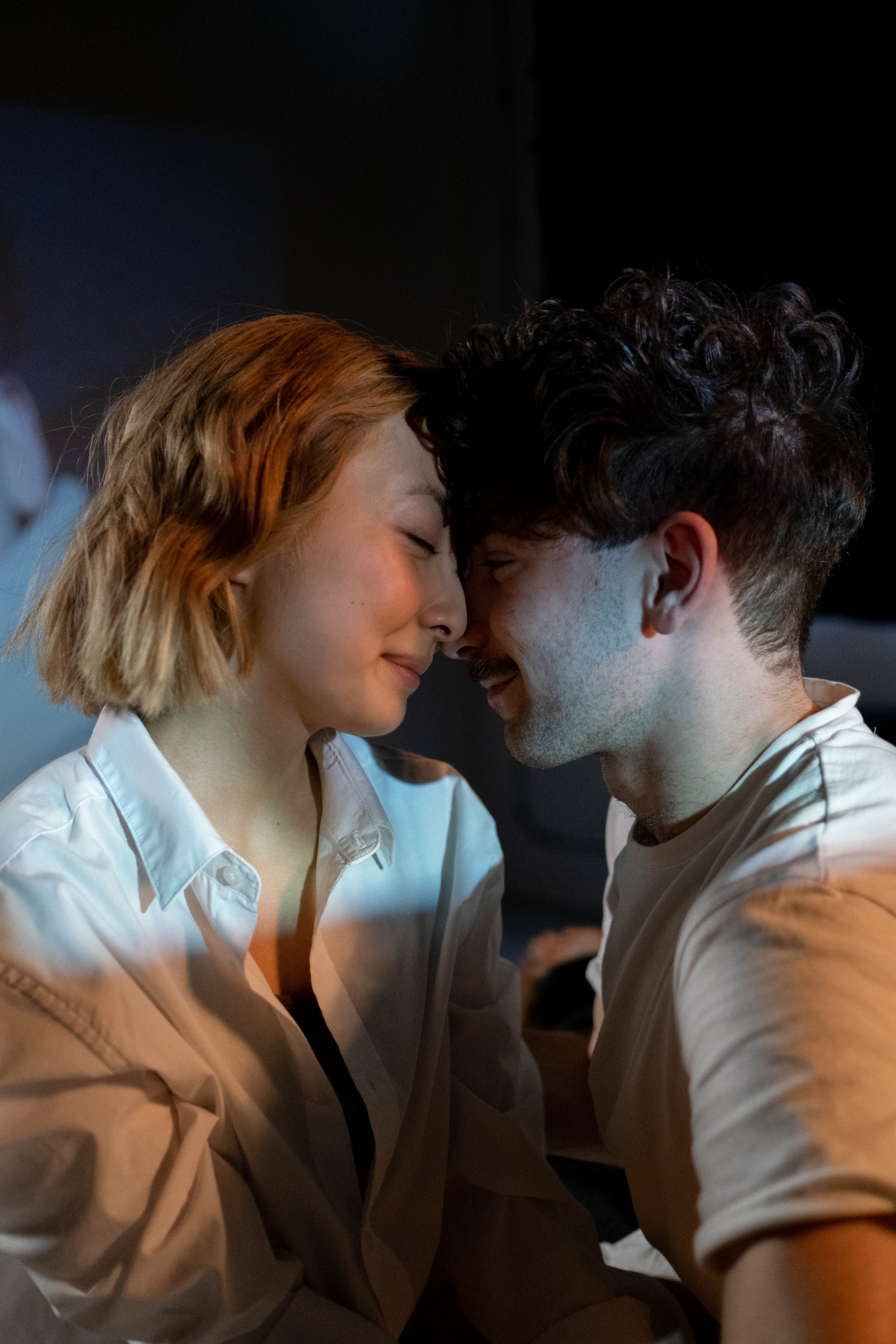 For illustration purposes only. | Source: Pexels
Zach blindfolded Rachel and guided her into the car, which started moving. "Zach, where are we going? What are you doing?" Rachel questioned, her worry still evident. "I was terrified for you!"
Zach let out a slight scoff. "Sorry. Just a few more minutes, Mom, and everything will make sense!"
After a while, the car came to a stop. Zach helped Rachel out of the car and instructed her not to remove the blindfold until he gave the signal. Rachel could hear voices and feel the cool evening breeze around her.
When she finally opened her eyes, her hand flew to her mouth in astonishment. "Oh my God!" she gasped, her gaze fixed on the towering hot air balloon in front of her, with Mr. Patel standing beside it, wearing a smile.
"He arranged for us to watch the sunset, Mom. We can take a ride in the hot air balloon. The sunset is breathtaking from up there! After I told him about your love for hot air balloons, he came up with this surprise," Zach explained, his excitement palpable.
Rachel was overcome with a mix of emotions—surprise, gratitude, and a touch of relief. Her son had orchestrated this special experience to show her that there were still moments of joy and wonder to be found in life. And Mr. Patel, the teacher she had dismissed, had played a part in making it happen.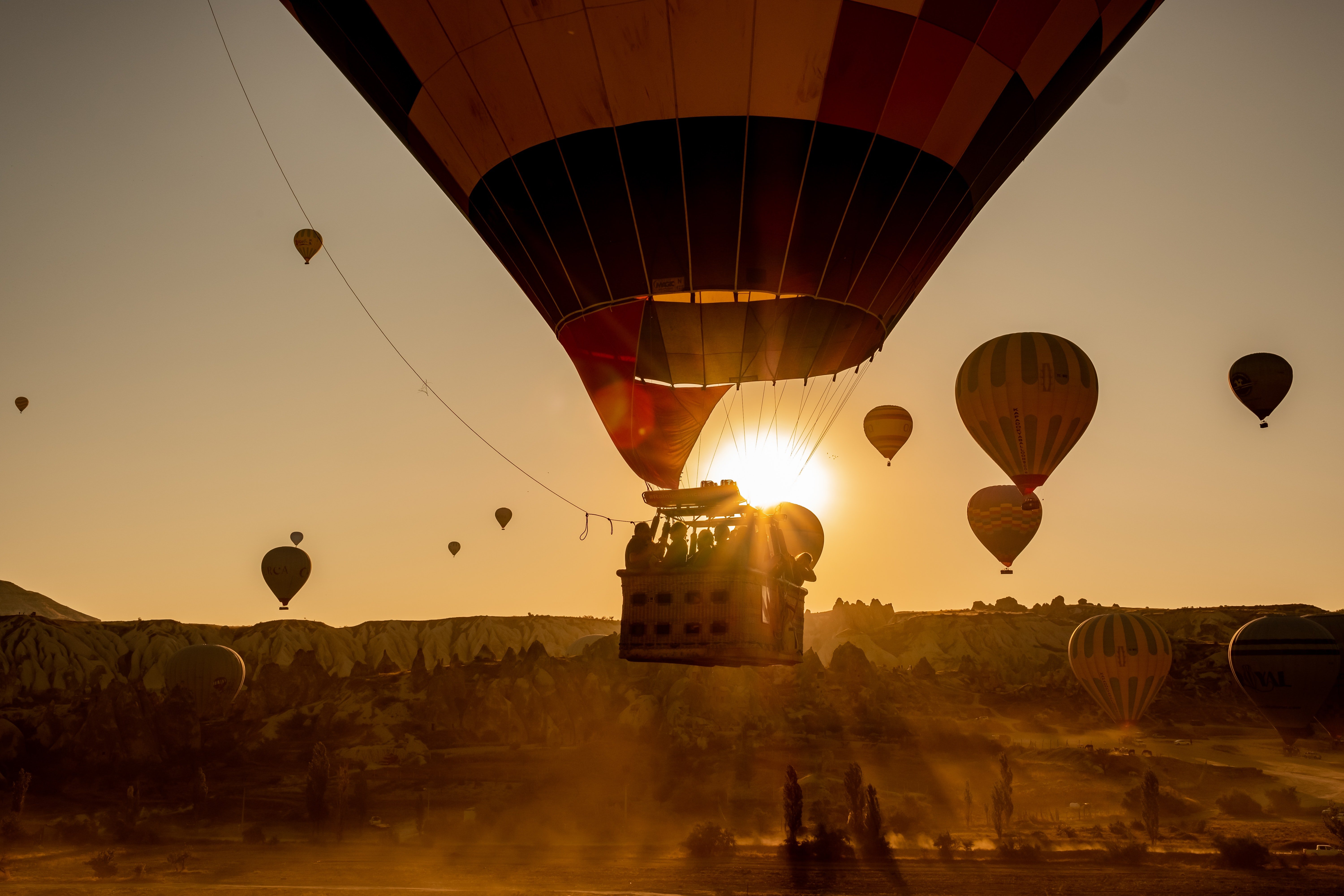 For illustration purposes only. | Source: Pexels
Rachel gazed at the setting sun, her heart filled with love for both Mr. Patel and her son, realizing how they had worked together to bring happiness and meaning into her life. She wanted to scold them for the scare they had put her through, but not at that magical moment when the sky was ablaze with vibrant colors.
Three years later, Rachel and Mr. Patel often reminisced about that evening, sharing laughter and cherishing the memories. It was a testament to how a seemingly silly plan had led Rachel to find her true love in her son's teacher.
What can we learn from this story?
Love should never be suffocating or overbearing. Rachel's excessive concern for Zach had strained their relationship, causing him to feel suffocated. However, the introduction of Mr. Patel changed their dynamic for the better.
Just as parents want the best for their children, children also want their parents to find happiness and love. Despite finding Rachel's overbearing nature annoying at times, Zach genuinely wanted her to discover her own happiness and find the right person.
Share this heartwarming story with your friends; it may brighten their day and provide inspiration.
If you enjoyed this story, you might also like another tale about a woman who sends her young son to walk their dog and later discovers him missing.