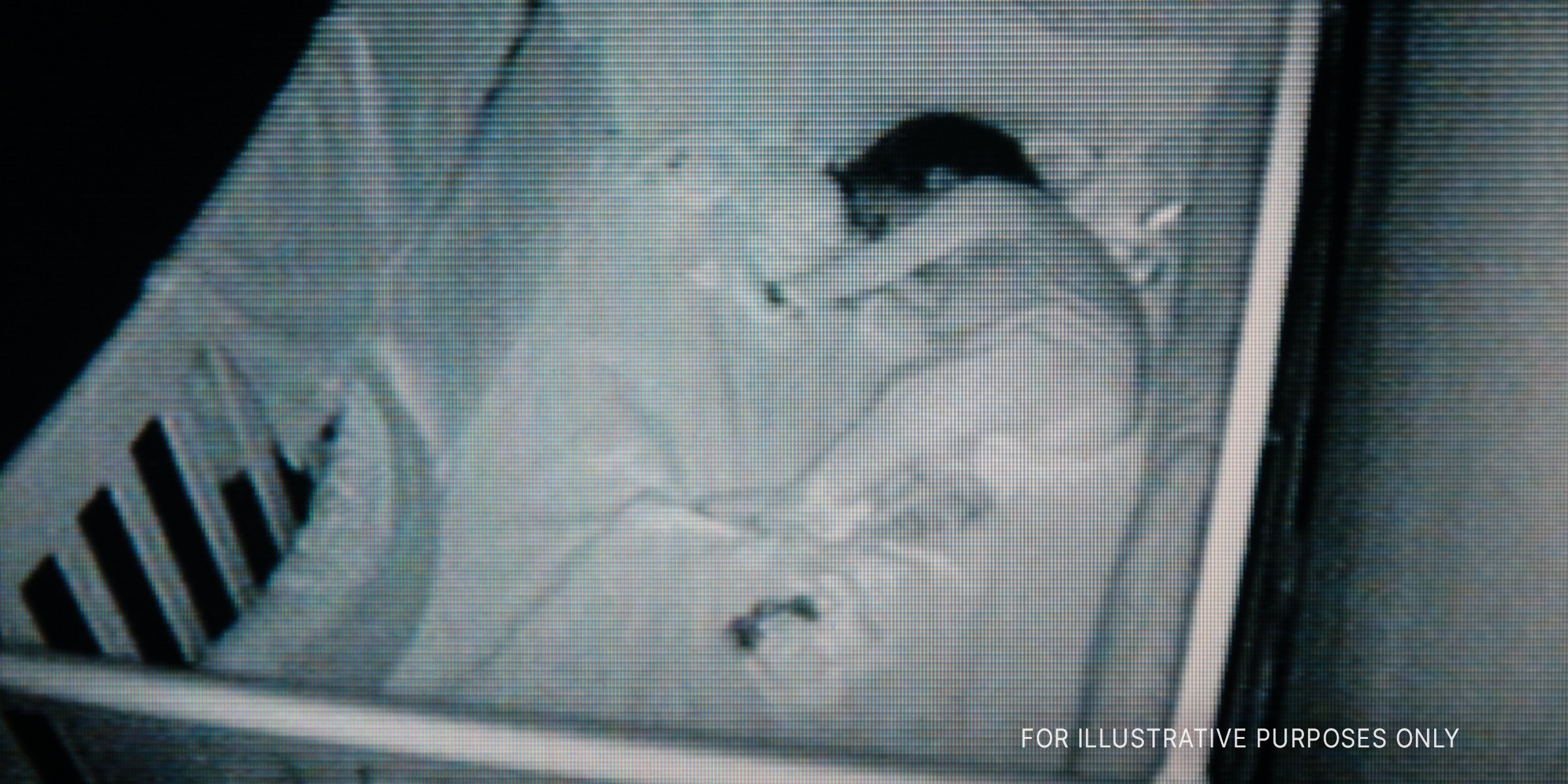 Getty Images | Baby fast asleep in a crib.
Intruder Caught on Babycam Taking Her Son from Crib - Story of the day

In the depths of the night, a mother's tranquility is shattered by an eerie silence that permeates her baby's room. Her instincts kick into high gear as she rushes to the baby cam, only to be paralyzed by what she witnesses—a shadowy figure stealthily snatching her precious newborn from the crib. Gripped by fear and determination, she races towards her child's room, propelled by a mother's unyielding love, desperately hoping to intervene before it's too late.
Sally, the cherished daughter, had always basked in the blissful love and adoration of her doting parents. Life felt like a fairytale, until the devastating storm of her parents' divorce tore her world apart when she was just eight years old. While her father embarked on a new chapter with his new family, her mother Lisa found herself shattered and unable to heal. As years slipped by, Sally's heart ached witnessing her mother's ongoing struggle to move forward. She knew she couldn't idly stand by any longer; she was determined to bring happiness back into her mother's life.
Discovering that her beloved teacher, Mr. Adams, was the talk of the school as the most eligible bachelor, Sally hatched a clandestine plan to ignite a radiant smile on her mother's face and change their lives forever. Seizing the opportunity, she persuaded her mom to donate an old telescope to a science exhibition, a seemingly innocent request. Then, with stealth and anticipation, Sally slipped into Mr. Adams' office one fateful afternoon, leaving behind a note on his desk, inviting him to visit their home to collect the telescope from her mother.
To Sally's delight, the teacher accepted the invitation, agreeing to visit the following day. Overwhelmed with excitement, she could hardly contain her anticipation of witnessing the joy that would illuminate her mother's face upon meeting Mr. Adams. Little did Sally know that the path she had set in motion would soon lead them into the shadowed depths of a life-altering ordeal.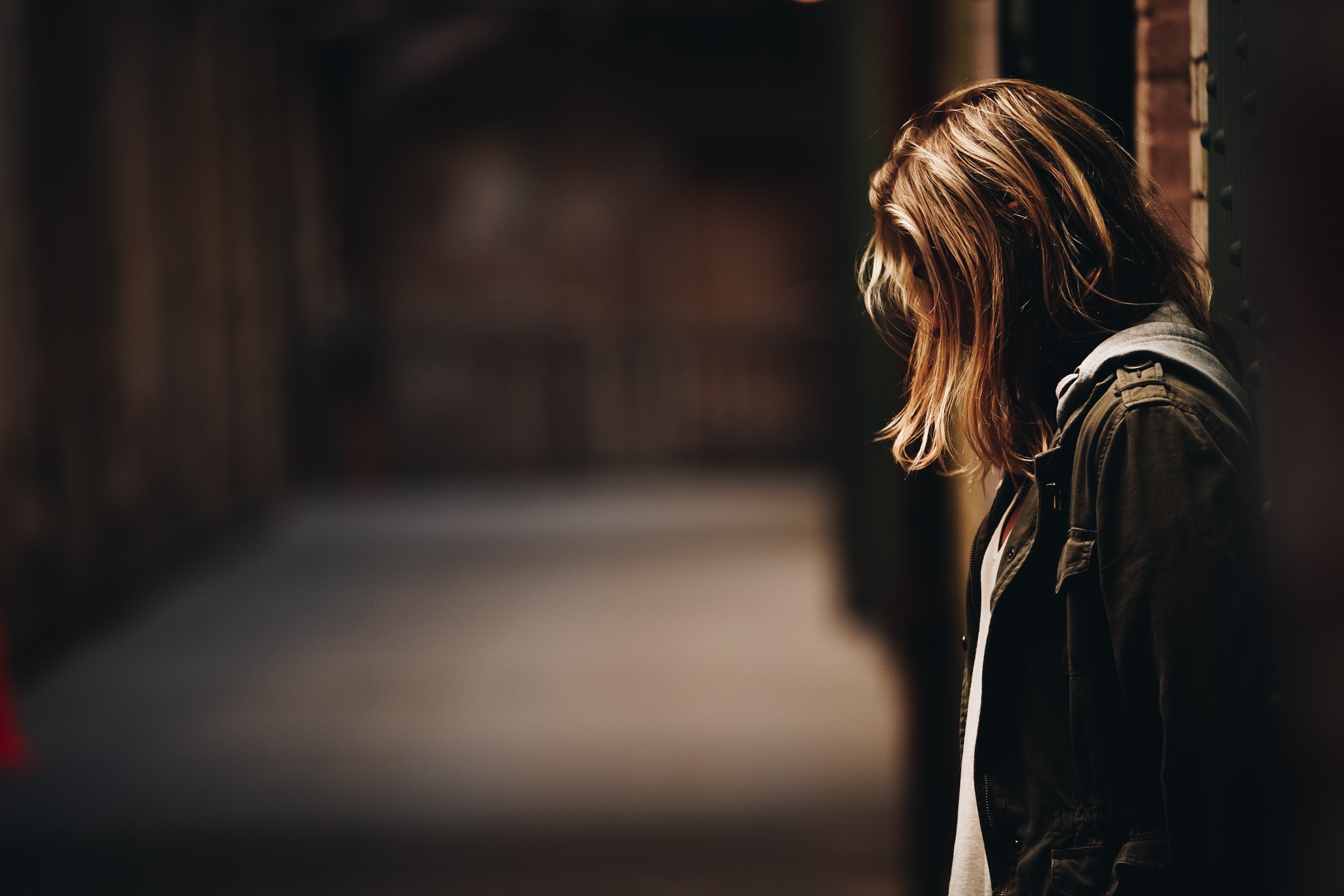 For illustration purposes only | Source: Unsplash
"Ah, Paris!" Lisa exclaimed with a hint of nostalgia. "Paris holds a special place in my heart. Whenever I visit, a trip to the Louvre Museum is a must!" She chuckled, her champagne glass delicately held in her hand. The connection she felt with Mr. Adams over their shared passions was undeniable.
White roses, red velvet cake, black dresses—they reveled in the same exquisite tastes. Exploring the moonlit streets of Manhattan and cherishing their love for stargazing, they discovered a multitude of shared interests.
Mr. Adams, intrigued by Lisa's decision to part with her telescope, inquired, "You must love stargazing, just like me. But why are you giving your telescope away?"
"It's a long story," Lisa sighed, reminiscing. "To summarize, my ex-husband wasn't as captivated by science as I was. I once dreamed of pursuing my Master's degree, but when I became pregnant with our daughter Sally, he convinced me that he would take care of everything. I gave up my aspirations to dive into the 'ocean' of family life and focus on raising our precious girl. But I feel as though I've lost myself along the way." Suddenly, a sense of worry enveloped Lisa.
"If my husband is here with me, then who is in the nursery... with my baby?"
Mr. Adams reassured her, his voice filled with tenderness. "It's never too late... I mean, perhaps we could watch the stars together someday... if you're free. Maybe tomorrow night? I would be honored to join you."
In that moment, something extraordinary bloomed between them, as if the universe had conspired to bring their souls together. Despite it being their first encounter, a profound familiarity enveloped them both.
As the hands of time danced onward, Lisa and Mr. Adams found themselves falling deeply in love. They embarked on a journey that led them to a joyous union in a quaint church wedding, with Sally radiantly adorning a blossom pink dress and serving as their bridesmaid. Their new life together unfolded with a beauty beyond their wildest dreams.
However, as months passed and a new chapter began with the arrival of their son, Ronnie, Sally couldn't help but feel a growing sense of displacement in her mother and stepfather's hearts.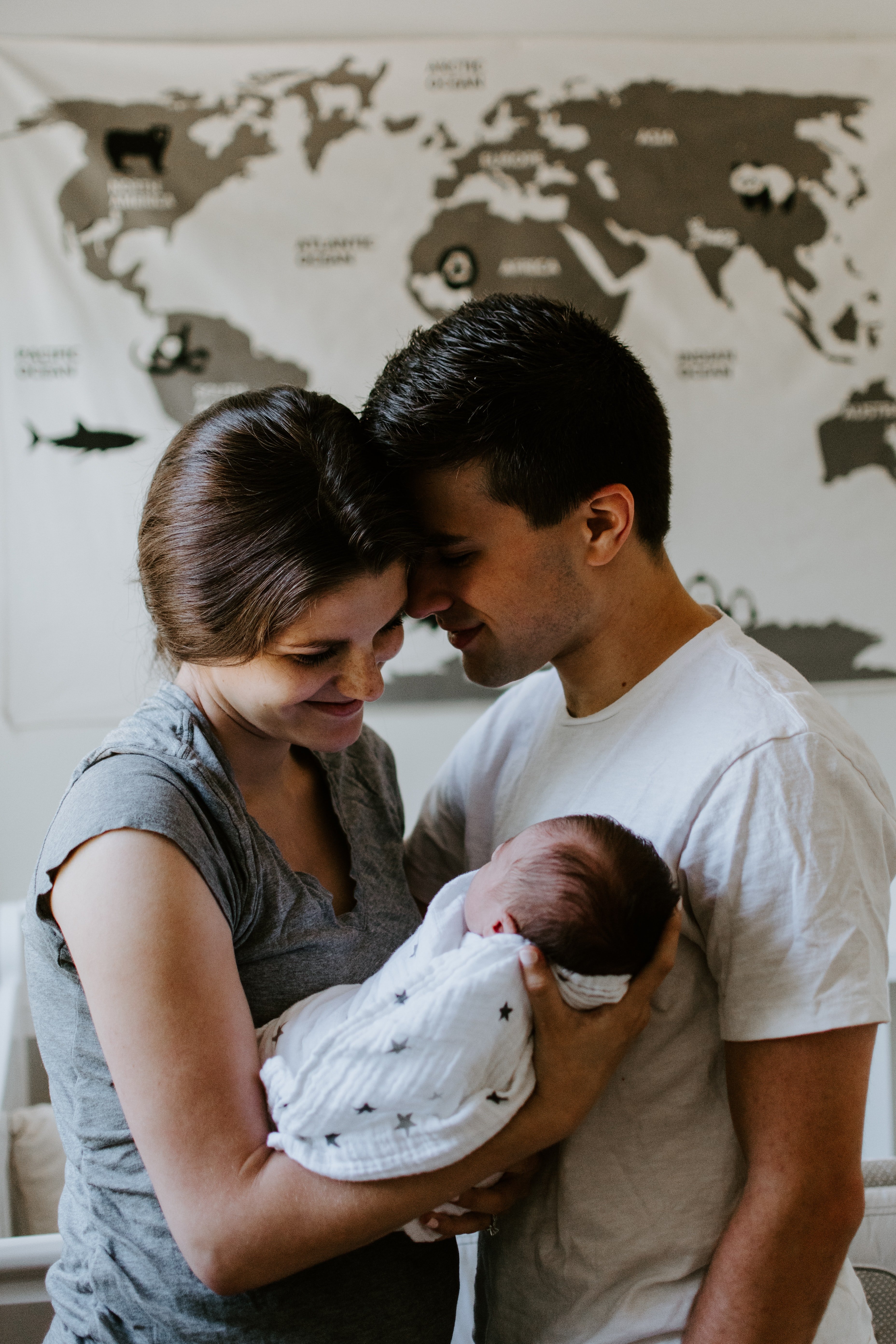 For illustration purposes only | Source: Unsplash
Sally halted in her tracks as she reached home, hesitating to embrace her mom and shower her with affection as she had done countless times before. Irritation gnawed at her as she witnessed her little brother receiving all the love and attention from her parents.
Mr. Adams had started devoting more time to his newborn son, lavishing him with love and toys. Meanwhile, Lisa was engrossed in the constant demands of caring for the infant. Day by day, Sally sensed her place in the spotlight fading, her position as the cherished child in the house slipping away.
Despite her attempts to adjust to the changes and feign happiness, her resentment and jealousy grew more potent with each passing day. Sally felt as though she was losing everything she had cherished. Her parents seemed too preoccupied with her little brother, leaving her feeling displaced and believing there was no longer room for her.
With the relentless ticking of time, Sally increasingly felt like an outsider in her own family, unsure of how to regain her parents' love and affection. So, one day after school, she mustered the courage to approach her mom and Mr. Adams, requesting to accompany them to a pop concert.
"Sweetie, please stop complaining, alright? It wouldn't be suitable to take your little brother out at night. You have to understand, my dear. Perhaps another time, but not today, okay?" Lisa gently turned down Sally's plea.
To her disappointment, even Mr. Adams expressed his busyness with a client meeting and encouraged her to spend time playing with her little brother.
"He's NOT my brother!" Sally erupted, her emotions overflowing as she fled to her room, tears streaming down her face. "He can never be my brother!"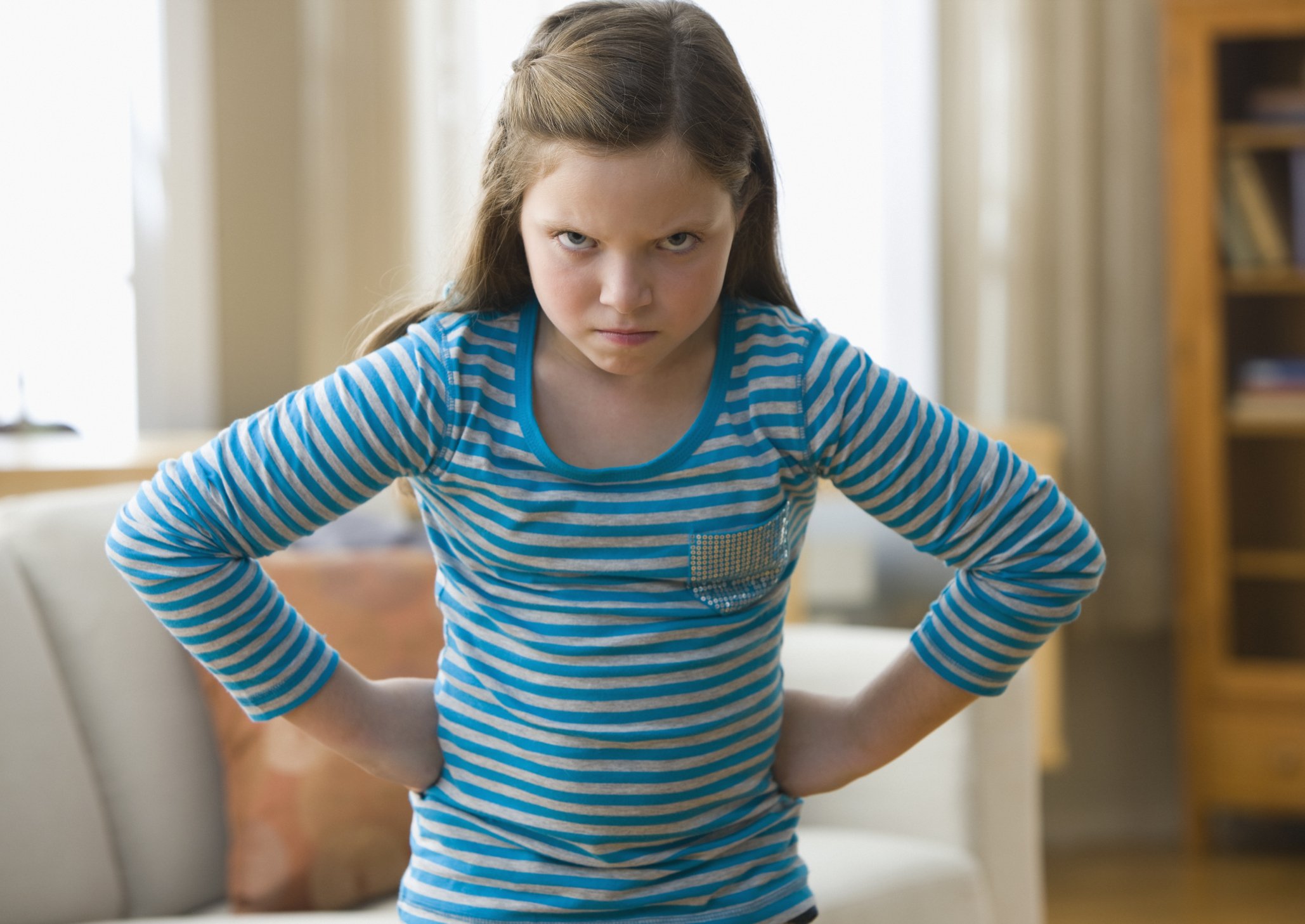 For illustration purposes only | Source: Getty Images
Sally remained huddled in her own world, her face buried in her lap, as her mother and Mr. Adams entered her bedroom, their presence a comforting presence beside her. They sat down, their hands gently patting her shoulders, taking turns to offer words of solace and understanding.
"It's a beautiful thing to be a big sister, sweetheart," Lisa began. "I know it hasn't been easy, and things have changed, but that's how life works sometimes. Our love for you hasn't diminished in any way. Your little brother just needs more attention and care right now. I'm sorry if I haven't been able to spend as much time with you, my dear. But please understand, it's been a challenging time for me too. I'm exhausted... I haven't had proper sleep in days, and taking care of a little baby is no simple task."
Mr. Adams took a gentle breath and continued, his voice a soothing presence that seemed to freeze Sally's tears in her eyes. "Sally, my darling, being a big sister is a privilege that not everyone gets to experience. It's an honor! You have the incredible opportunity to shape your little brother's life and help him become an amazing person, just like you. You can set an example for him and make all of us proud."
Sally's heart felt heavier than ever as she absorbed their words. She recalled the excitement she felt when she first learned she would be a sister. But now, her once-perfect world seemed shattered.
"Ronnie has ruined everything... he's taken it all away!" Sally blurted out, her frustration and sadness pouring forth. "Everything used to be perfect and so full of joy before he entered our lives."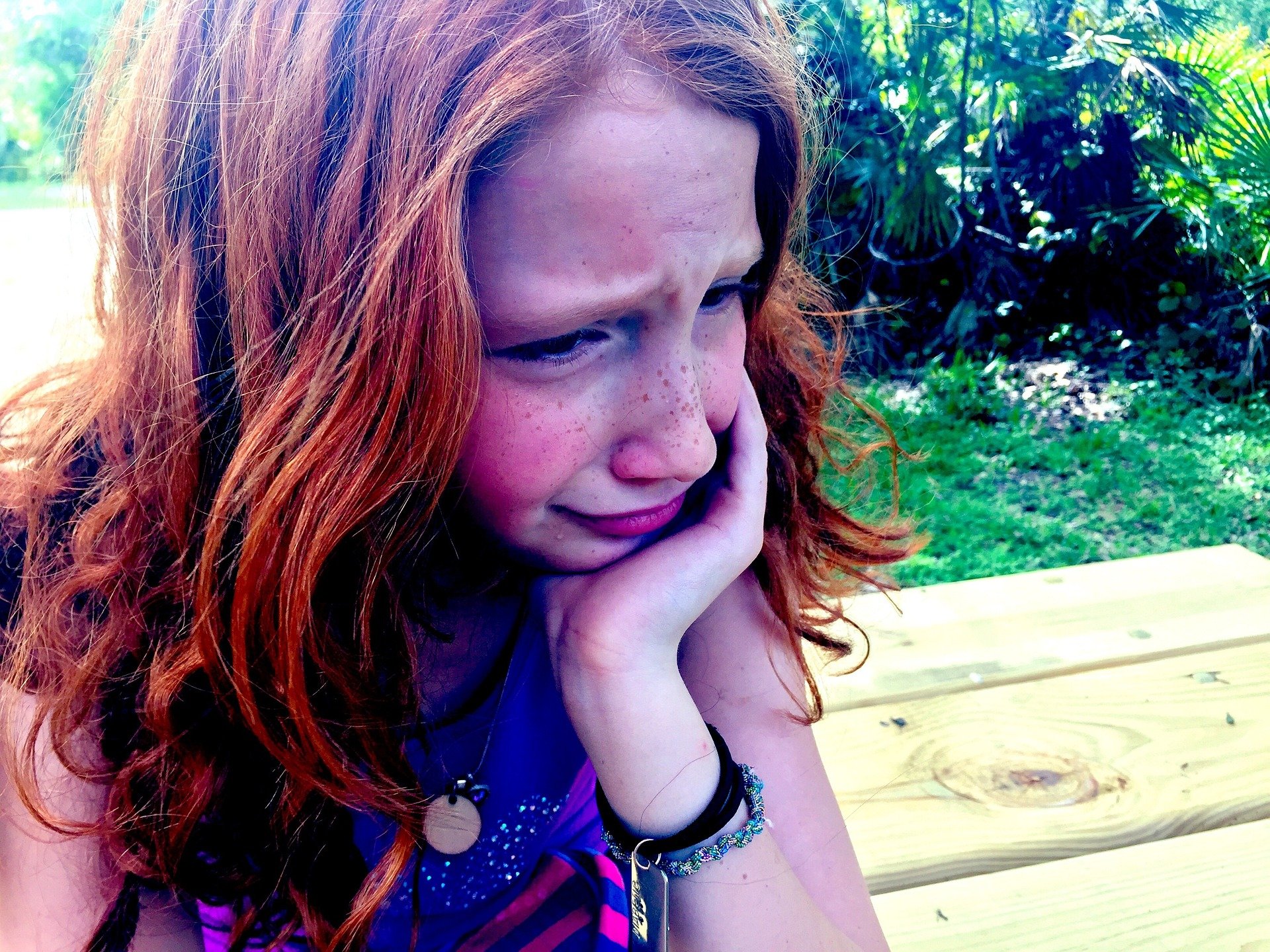 For illustration purposes only | Source: Pixabay
Lisa and Mr. Adams felt a sense of helplessness wash over them. They had hoped Sally would come to accept her baby brother, but they worried that she might never truly embrace him.
"Honey, I understand how you're feeling right now. We've all been through similar emotions. But trust me, it will get better. Your brother Ronnie will bring so much love and joy into your life, and you'll be the happiest girl," Mr. Adams reassured her.
Sally let out a sigh and nodded, not wanting to delve deeper into the conversation. She wasn't sure if she was ready to fully embrace her role as Ronnie's big sister, but she realized that her parents were deeply affected by her behavior. She hugged them tightly, expressing her love for them, yet a flicker of hope remained in her heart.
"Can I really be a good big sister to Ronnie? Can I truly make him a better person, like Dad said? But I don't even like him... he's the reason my happiness feels ruined," she wondered silently.
Days later, Sally found herself sitting by her mother's bedside in the hospital. Guilt and sadness weighed heavily on her heart as she recalled the events that led to her mother's hospitalization. The strain of juggling responsibilities at home and caring for baby Ronnie had taken a toll on Lisa's health, and Sally couldn't help but feel guilty for not supporting her mother when she needed it the most.
As she held her mom's hand and tears streamed down her face, Sally made a solemn promise to herself to make things right. Lost in her thoughts, Mr. Adams entered the room, bringing news after speaking with the doctor.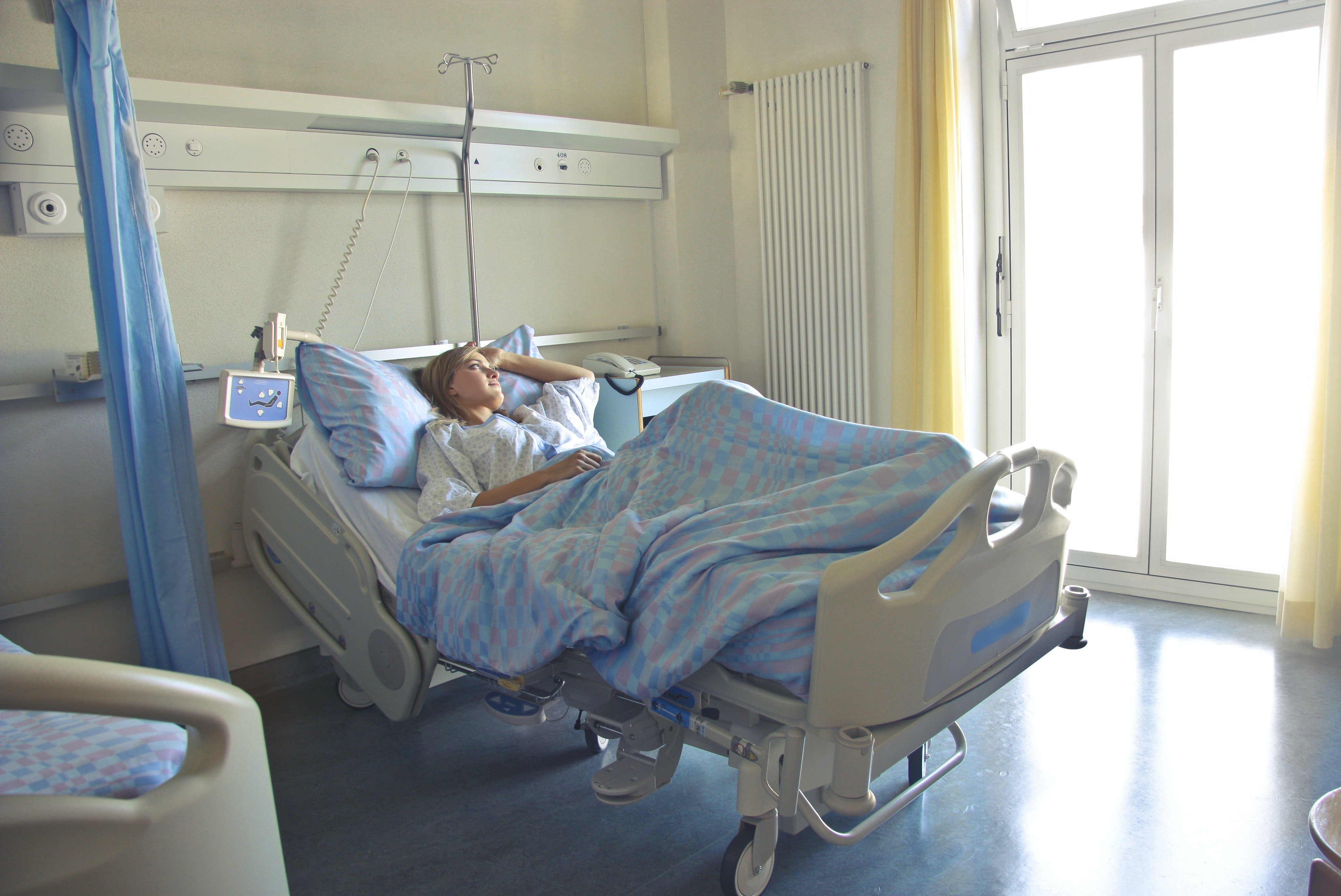 For illustration purposes only | Source: Pexels
"There's nothing to worry about, thankfully, but..." he began.
"Your mother needs rest when she returns home. She will be discharged in a week, but I'm still concerned about how I will manage everything on my own."
"Sally, I know this may upset you, and I understand that you didn't want this, but... can you help me take care of baby Ronnie?" Mr. Adams asked, his voice filled with hope.
Sally's eyes sparkled with a glimmer of hope, and without hesitation, she nodded eagerly, a radiant smile spreading across her face. This was her chance to support her mother, and she welcomed it with open arms. From that day forward, Sally dedicated herself to caring for her baby brother.
She changed his diapers, sang sweet lullabies, fed him, and comforted him by pointing out the moon and the stars. She spoke to him in gentle baby language, bathed him, and did all the things her mom would have done if she were at home. As time passed, Sally felt a strange sense of joy igniting within her heart, a feeling she hadn't experienced in a long time.
Then, a week later, Lisa was finally discharged from the hospital but still required bed rest, though she made sure to devote time to caring for her newborn. Everything seemed normal until one night when Lisa's heart skipped a beat as she woke up to an unsettling feeling.
Her baby typically cried during the night, but this time, he had been silent for three nights in a row. Lisa found it incredibly strange, and a sense of unease crept over her. She decided to check the baby monitor and was instantly startled by what she saw—a silhouette leaning over the crib, whispering something to the baby as they picked him up.
"Come here, little fella!" a voice whispered, sending chills down Lisa's spine.
She turned to her side and saw Mr. Adams sound asleep beside her. Initially, she had assumed it was him in the nursery, but he was right there in their room.
"If Mr. Adams is here with me, then who is in the nursery... with my baby??" Lisa panicked, her heart racing as she jumped out of bed and rushed towards her baby's room, determined to uncover the truth.
Lisa's heart raced with fear as she cautiously approached the nursery, the hallway enveloped in an eerie silence. She tried to suppress the sound of her footsteps, desperate to remain undetected as she uncovered the mystery behind the lullaby that was filling the air.
For illustration purposes only | Source: Pexels
"Go to sleep... go to sleep, my sweet little angel..." The familiar lullaby continued to resonate from within the nursery. Lisa's blood ran cold as she realized it was the same lullaby her late mother used to sing to her when she was a child.
"Why is someone singing that to my son? And who could it be?" Lisa's mind raced with a mix of confusion and fear.
Her hand trembled as she slowly pushed the door open, a rush of adrenaline surging through her veins. The room was dimly lit by the moonlight seeping through the window, casting elongated shadows across the floor. Her eyes fixed on the far end of the nursery, where the crib stood, and a chilling sensation crept up her spine.
In the pale moonlight, she saw a shadowy figure with its back turned towards her, gently cradling her baby and continuing the lullaby. Lisa's anxiety peaked as she fumbled to find the light switch, her trembling hands finally locating it. With a flick of the switch, the room flooded with brightness.
The sight that greeted her left her gasping in disbelief, her breaths coming in short, rapid bursts.
"Oh my God... What is happening??" she uttered, her voice filled with a mixture of shock and fear, her heart pounding in her chest.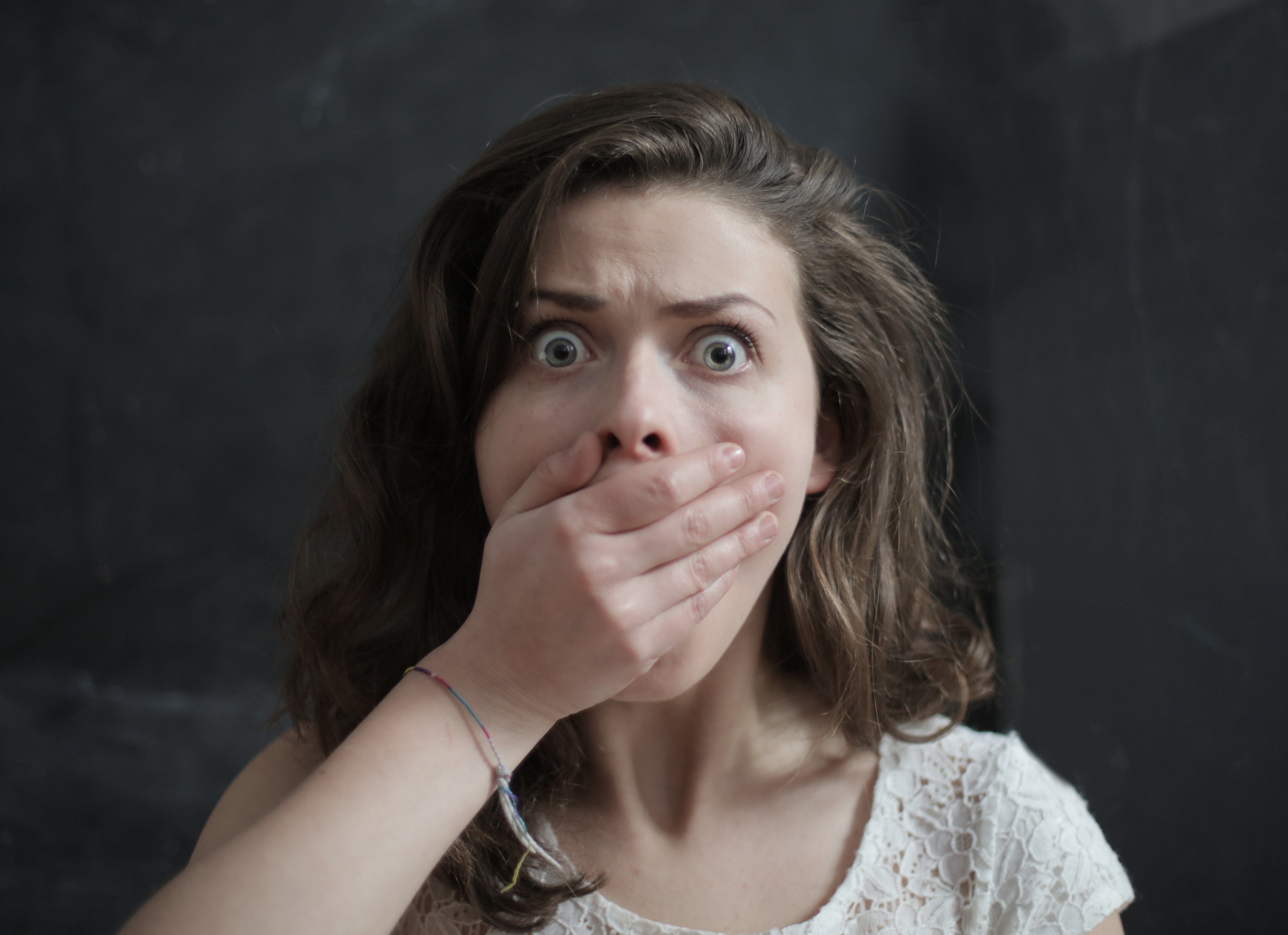 For illustration purposes only | Source: Pexels
Lisa's heart swelled with love and gratitude as she witnessed the incredible bond between Sally and her little brother. Overwhelmed by emotions, she couldn't contain her astonishment.
"Sweetie, what are you doing here?" Lisa exclaimed, her voice filled with a mixture of surprise and delight, as she saw Sally cradling her baby brother in her arms, feeding him from a bottle.
Tears streamed down Lisa's face as she embraced Sally, her voice trembling with a mixture of joy and gratitude. "My dear baby, you're such an amazing sister! I had no idea you were staying up all night to take care of your little brother."
Sally's smile radiated pure happiness, her own eyes glistening with tears of joy, knowing she had brought comfort and support to her mother.
"I wanted to help you, Mommy! Daddy told me you needed rest. So, every night, I wake up to check on my baby brother. If he's awake, I feed him warm milk, sing him lullabies, and soothe him back to sleep, so he doesn't cry and disturb you."
Lisa held Sally tightly, showering her with affectionate kisses on her forehead. "I am so proud of you, my sweet girl! I love you more than words can express. Thank you for your incredible love and care."
The night ended on a note of harmony, and the family awoke to a brighter morning. Sally's resentment toward her little brother had dissolved entirely, replaced by an unwavering commitment to his well-being.
One day, as Sally changed Ronnie's diaper, she heard something that brought tears to her eyes.
"SALLY!" Little Ronnie babbled, his first-ever word escaping his tiny lips.
Sally was overcome with joy, calling out to her parents to witness the milestone. "Ronnie's first word was Sally! My brother said my name!" she cried. "But how did he know my name?"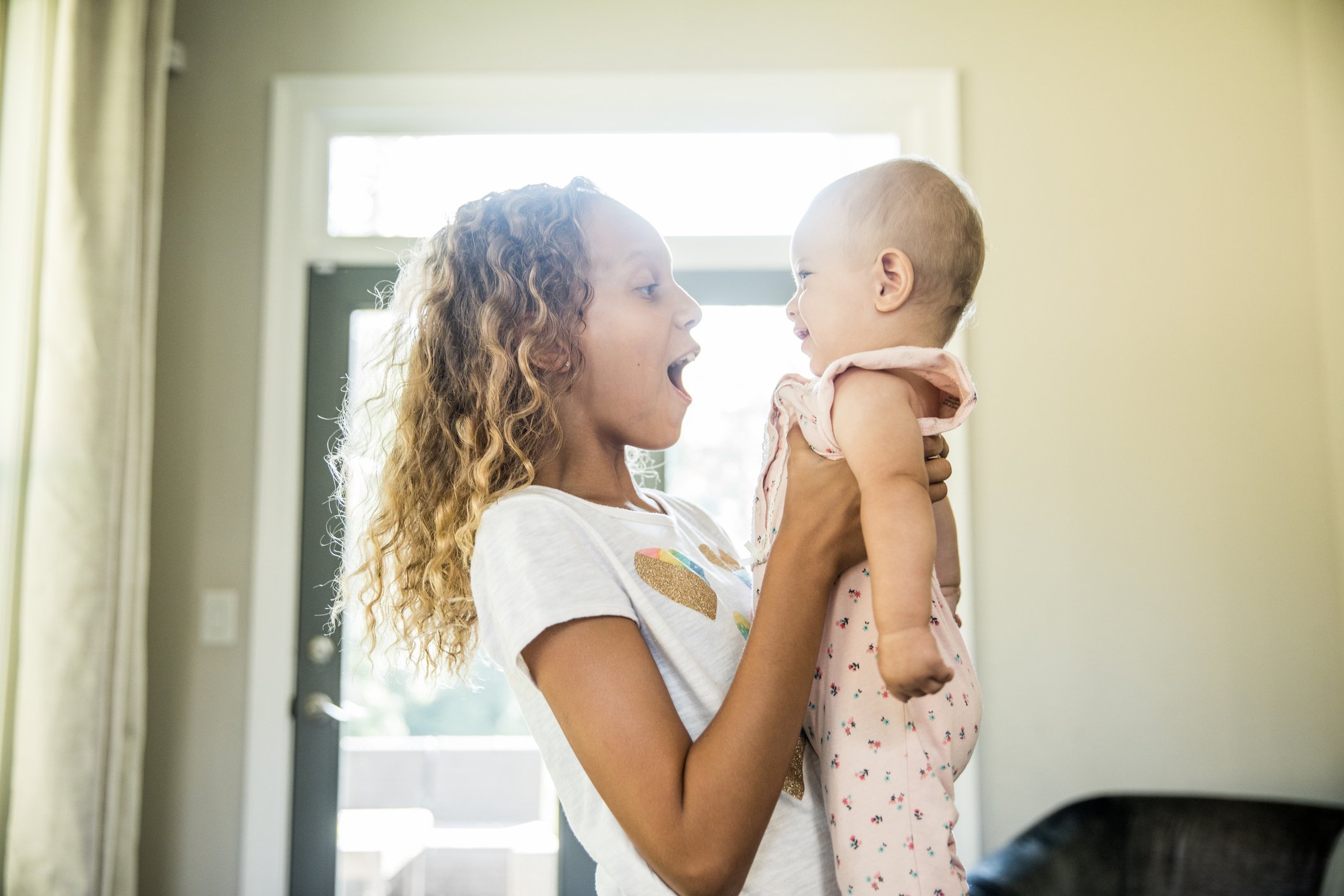 For illustration purposes only | Source: Getty Images
"Ever since Ronnie came home from the hospital, your mom and I have been talking about his incredible big sister, Sally. That's how he knows your name, sweetie!" Mr. Adams revealed, a warm smile gracing his face.
Sally's eyes brimmed with tears of joy as she cradled her baby brother in her arms and hummed a gentle lullaby. She was the happiest sister in the world and always put her best foot forward in caring for her little brother. But would she be ready and accepting if her parents were to tell her they were expecting another baby in a few months?
Lisa held an ultrasound picture in her hand, her expression filled with concern. She was pregnant with their second child. "How will we break the news to her? Sally has just gotten used to Ronnie. I worry she might feel left out again. It took time for her to accept her little brother, but I'm afraid she might not be ready for another..."
Just then, Sally entered the room, holding two gift boxes in her hands.
Curiosity piqued, Lisa took one of the gift boxes from Sally. "What's this, sweetie?" she asked.
"It's for Ronnie, Mom!" Sally beamed. "Today is the day he called me 'Sally,' and I wanted to celebrate our anniversary. I made him a woolen hat at school!"
Lisa's heart swelled with pride as she embraced Sally, tears welling up in her eyes. "I am so proud of you. You're the best sister Ronnie could ever have!"
Sally's smile widened as she handed another small parcel to her mom. "And these are knitted shoes for my future brother. Mom, Dad, when are we going to have another baby brother?"
Mr. Adams and Lisa couldn't contain their tears of joy. That evening, Lisa walked into Sally's room with a picture of the ultrasound, ready to share the wonderful news.
What can we learn from this story?
This story teaches us that siblings are like two halves of the same soul. They provide unwavering support and encouragement when life puts us to the test. When her mother needed rest and was hospitalized, Sally set aside her grudge against her little brother and cared for him selflessly. Eventually, she realized that there could be no greater joy than being an older sister.
A sibling may not solve all our problems, but they ensure we never face them alone. Mr. Adams faced the challenge of tending to his newborn son while his wife was in the hospital, and he sought help from his eldest daughter, Sally. At the tender age of ten, she stepped into the role of a mother for her little brother and continued to care for him even after their mother returned home.